Afghanistan
Feel Good Story: Taliban Workplace Accident
H/T Www.weaselzippers.net


Kabul, Afghanistan: Fourteen suspected terrorists died Tuesday night when the bus they rigged with explosives blew up prematurely, police said.


They been smote.




Those CIA-approved wiring diagrams are great!


The explosion occurred as the suspects were riding the bus in the province of Kunduz, said police chief Abdul Raziq Yaqobi. Yaqobi said the suspects wanted to attack Afghan police or foreign soldiers.
Posted by: Sherry || 01/06/2010 11:32 || Comments || Link || E-Mail|| [371 views] Top|| File under:
Africa Horn
Puntland MP assassinated in Somalia
[Iran Press TV Latest] A lawmaker serving in the local parliament of Somalia's semi-autonomous region of Puntland has been assassinated.

On Tuesday, Puntland MP Abdullahi Ali was walking outside a mosque in the port city of Bossasso when a man armed with a pistol approached and shot him several times, eyewitnesses said.

Police arrived on the scene as the man was fleeing, and according to some residents, the police went in pursuit of the assassin and there was an exchange of gunfire, a Press TV correspondent reported.

Abdullahi was the second Puntland MP killed in the past two months.

On November 11, Puntland MP Ibrahim Elmi Warsam was gunned down in Garowe, the administrative capital of Puntland.

On the same day, the chief justice of the Puntland high court, Sheikh Mohamed Abdi Aware, was assassinated in Bossasso.

On Monday, January 4, Puntland security forces thwarted an attempt to set off a bomb at Bossasso's main port.

Despite the recent upsurge in violence, Puntland, which declared itself an autonomous part of Somalia in 1998, has enjoyed relative peace compared to other regions of Somalia.

Posted by: Fred || 01/06/2010 00:00 || Comments || Link || E-Mail|| [331 views] Top|| File under: Islamic Courts
Somali pirates release Pakistani vessel
[Iran Press TV Latest] Somali pirates have released a Pakistani fishing vessel after using it to hijack a UK-owned car carrier in the Indian Ocean.

The maritime watchdog Seafarers Assistance Programme said on Tuesday that the vessel and its 29-person crew were released on January 2 about 900 nautical miles north of the Seychelles, AFP reported.

The fishing vessel was seized on December 6.

On January 2, the pirates used it as a "mother ship" to capture the more valuable UK-flagged car carrier.

The UK-flagged ship and its crew of 25 were transporting 2,300 vehicles produced by South Korean manufacturers Hyundai and Kia.

Posted by: Fred || 01/06/2010 00:00 || Comments || Link || E-Mail|| [329 views] Top|| File under: Pirates
Africa North
Algerian police dismantle drug trafficking network
[Maghrebia] Algiers police dismantled an important drug-trafficking network last week, El Moudjahid quoted police officials as saying on Monday (January 4th). Six alleged members of the network were arrested and a vehicle loaded with 100kg of cannabis was seized during the operation.
Posted by: Fred || 01/06/2010 00:00 || Comments || Link || E-Mail|| [335 views] Top|| File under:
Former bin Laden bodyguard is among ex-guerrillas in Yemen
When he served in the Afghan mountains as Osama bin Laden's bodyguard, Nasser al-Bahri said, he was known as "The Killer." Today, Bahri is a business consultant in Yemen who favors Western-style pinstriped shirts, crisp slacks and black loafers. But his ideas are still radical: Ask him whether jihadists should kill Americans on U.S. soil and he replies without hesitation, "America is a legitimate target."

The arc of Bahri's life helps to explain why Yemen was an attractive place for Umar Farouk Abdulmutallab, the 23-year-old Nigerian who allegedly tried to bomb a Detroit-bound airliner on Christmas Day, to be indoctrinated into the Islamist world of jihad. Thousands like Bahri, who have returned from wars in Afghanistan, Iraq and other Muslim lands, are disengaged from the fight against the West, yet express sympathy for al-Qaeda's violent core philosophies.
Posted by: ryuge || 01/06/2010 01:51 || Comments || Link || E-Mail|| [514 views] Top|| File under:
Saudi attack rages in Yemen, civilians 'die'
Houthi fighters in Yemen said Tuesday Saudi warplanes had launched several airstrikes on residential areas in northern parts of the country, killing at least 2 civilians and leaving several others wounded.

According to a statement released by the Houthi leader's office, Abdul-Malik al-Houthi, more than 410 missiles were launched overnight into civilian areas.

The warplanes targeted a market in northern Sa'ada province and destroyed several shops and residential homes in Al-Talah.

Several air raids were launched into al-Maran region in Sa'ada, while a number of villages in Amran province were targeted.

The fighters, however, said they repelled several attacks by Saudi forces on Jebel al-Ramih early Tuesday morning.

They said Saudi forces had withdrawn from the area by noon. They also claimed they had exploded a hummer vehicle belonging to the Saudi military.

Saudi Arabia joined the Yemeni government's campaign against the Houthi fighters in November 2009. The fighters accuse Riyadh of targeting civilian areas far from the Saudi-Yemeni border.

The attacks have so far killed scores of civilians and displaced thousands of others.

The Yemeni government claims the fighters are seeking to revive an imamate that was toppled in 1962. The fighters, however, say they demand an end to government's social, economic and political "discrimination" against Shias as well as Saudi-backed attempts to spread Wahabism -- a sect that preaches controversial and violent actions -- in the northern areas.

According to the Houthis, alongside the Saudi attacks on Tuesday, Yemeni warplanes launched at least 18 air strikes on populated areas of Al-Swf, Al-Salam, Al-Shanan and Damaj in the beleaguered north.

Shia fighters said they inflicted heavy losses on Yemeni forces as they were planning to attack Harf Sufyan in Amran province. They also claimed they had exploded five tanks and left several Yemeni forces killed in the region.

They said joint Saudi-Yemeni aerial and ground attacks continue late Tuesday.

Posted by: Fred || 01/06/2010 00:00 || Comments || Link || E-Mail|| [521 views] Top|| File under:
Yemen sends thousands of troops to fight Qaeda
[Al Arabiya Latest] Yemen has sent thousands of security forces to take part in a campaign against al-Qaeda in three provinces, and authorities have detained five suspected fighters from the group, a security source said on Tuesday. "The campaign is continuing in the capital and in the provinces of Shabwa and Maarib," the source told Reuters, speaking on customary condition of anonymity. The manhunt is also going on in the southern province of Abyan.


Zindani's neither in jug nor dead. They're not really serious.




" The campaign is continuing in the capital and in the provinces of Shabwa and Maarib "

Security source
Meanwhile, the United States embassy in Yemen reopened on Tuesday, an embassy official said, a day after Yemeni forces killed two al-Qaeda militants they said were behind a threat that had forced U.S. and European missions to close.

"We are reopened," a U.S. embassy official said. The embassy had closed on Sunday in response to what it said were al-Qaeda threats and came as concern grew about stability in the poorest Arab country.

The British and French embassies resumed operations but remained closed to the public, diplomats at those embassies said.
Posted by: Fred || 01/06/2010 00:00 || Comments || Link || E-Mail|| [894 views] Top|| File under: al-Qaeda in Arabia
Europe
Turkey arrests 20 Kurds for suspected links to PKK
[Iran Press TV Latest] The Turkish police have detained 20 people over suspected connections with the outlawed Kurdistan Workers' Party (PKK) in simultaneous operations across four provinces.

According to the Anatolia news agency, anti-terror police rounded up the suspects in dawn raids on 22 locations in the southern provinces of Mersin, Gaziantep, and Hatay and the eastern province of Adiyaman. They were all brought to Gaziantep to be interrogated.

The detentions came in parallel with an operation in December in which 31 people were arrested in 11 provinces over links to the PKK and its off-shoots in urban centers.

Several mayors from the recently banned Democratic Society Party (DTP) were among those taken into custody. Over 100 people have been charged so far in the latest investigation into the PKK's activities.

The Kurdistan Workers' Party (PKK) is listed as a terrorist organization by many members of the international community, including Turkey, Iran, the United States, and European Union member states.

Over 40,000 people have lost their lives since the PKK launched an armed campaign against Ankara in 1984, as part of a quest to establish an independent Kurdish state in southeastern Turkey.

Posted by: Fred || 01/06/2010 00:00 || Comments || Link || E-Mail|| [351 views] Top|| File under: Commies
Home Front: Politix
US State Dept Revokes Pantybomber's Visa - (Just-in-time)
Under the category of looks-like-about-12-days-too-late, the State Department has announced it is revoking the U.S. visa for suspected Nigerian underwear bomber Umar Farouk Abdulmutallab.

That will show him and who knows how many others that the Obama administration really means business.

The 23-year-old al-Qaeda-trained terrorist was on a terrorist watch list because he had traveled to Yemen for training. His father also warned U.S. officials


that was State Dept Officials but Hillary isn't taking any blame for this - its all the fault of the intel community


he was dangerous. President Obama admitted Tuesday that U.S. intelligence experts knew much about the man but "failed to connect the dots" causing a "potentially disastrous" situation.

"Intelligence was not fully utilized and not fully leveraged," the Democratic president said sternly. "We have to do better, and we have to do it quickly." Obama said he found the lapses "unacceptable." And he ordered even more reviews.

The president also announced that after consulting with Atty. Gen. Eric Holder, he had decided not to send any more Guantanamo Bay prisoners to Yemen due to the unsettled situation there. But this would not affect his determination to close the prison someday.

The would-be bomber from Nigeria is in jail accused of the blessedly botched bombing of a Northwest Airlines flight from Amsterdam to Detroit on Christmas Day that could have killed almost 300 people. The fuse fizzled in his explosive-laden underpants.

Passengers had to hit the young male there many times to put out the fire.

The suspect is no longer talking on the advice of his court-appointed attorney.
Posted by: lord garth || 01/06/2010 08:05 || Comments || Link || E-Mail|| [500 views] Top|| File under:
Home Front: WoT
Moussaoui loses U.S. court appeal
Zacarias Moussaoui, the only person convicted in a U.S. court on criminal charges related to the Sep. 11, 2001, attacks, lost a bid on Monday to overturn his guilty plea and his sentence of life in prison.

A U.S. appeals court rejected arguments by Moussaoui, who is serving his sentence at a supermaximum federal security prison in Colorado, that his guilty plea was invalid because the U.S. government failed to turn over classified evidence that could have helped in his defense.

"Moussaoui challenges the validity of his guilty plea and his sentences" on the various counts, the appeals court said in its ruling. "We affirm Moussaoui's convictions and sentences in their entirety."

Moussaoui, a French citizen of Moroccan descent, pleaded guilty in 2005 to taking part in an al-Qaeda conspiracy to crash hijacked planes into U.S. buildings. The conspiracy included the attacks on the World Trade Center in New York and the Pentagon.

In 2006, a federal jury in Alexandria, Virginia, sentenced Moussaoui to life in prison, rejecting demands by prosecutors that he get the death penalty.

Moussaoui testified at his trial that he was supposed to hijack a fifth plane and crash it into the White House. He was arrested several weeks before the Sept. 11 attacks after raising suspicions at a Minnesota flight school.

A three-judge panel of a U.S. appeals court based in Richmond, Virginia, rejected arguments by Moussaoui's lawyers that his conviction should be overturned and he should be resentenced because his constitutional rights were violated.

His attorneys had argued in the appeal that Moussaoui's trial preparations had been impaired because his lawyers could not tell him about classified evidence the government had that could have helped his case.

His attorneys said Moussaoui had a fundamentally unfair trial and raised various other arguments, including that his choice of lawyer had been rejected.

But U.S. Justice Department attorneys said U.S. District Judge Leonie Brinkema, who presided over the trial, made sure that Moussaoui understood his rights.

They said Moussaoui wanted to plead guilty, against the advice of his lawyers, and that he knew the gist of the classified evidence in question.

The court also rejected a request by Moussaoui to send the case back to Brinkema for further proceedings based on the government's disclosure of classified information while his appeal has been pending.

"The finality of the guilty plea, entered knowingly, intelligently, and with sufficient awareness of the relevant circumstances and likely consequences, stands," the appeals court concluded at the end of a 78-page opinion.
Posted by: Fred || 01/06/2010 00:00 || Comments || Link || E-Mail|| [452 views] Top|| File under: al-Qaeda
India-Pakistan
Security forces kill three militants in Swat
[Dawn] Three militants were killed in an encounter with security forces in Swat. Official sources said a soldier was also injured during the clashes.
The militants were trying to infiltrate the Banjir area of the valley when their movement was detected by troops.

Security forces also recovered a cache of arms and some wireless sets from their possession, sources said.

Meanwhile, ten suspected militants, including three key commanders, were taken into custody from the Qamarkhel area of Khyber agency's Bara tehsil.

A powerful explosion also rocked the Tora road of Bara tehsil, damaging a security forces' vehicle. No casualties were reported in the incident.

Posted by: Fred || 01/06/2010 00:00 || Comments || Link || E-Mail|| [361 views] Top|| File under: TTP
US citizen acquitted after police drop charges
Anti-Terrorism Court Judge Muhammad Anwar Nazir on Monday acquitted a US citizen after police dropped charges against him and sent five others to jail for 14 days.

Earlier, the police produced Khalid Farooq, Umar, Aman Ahmed, Waqar and Rami before the court. The police dropped charges against Khalid Farooq, who was acquitted. The court also directed the police to submit the challan on January 18. A large contingent of the police was also present on the occasion.

The police had arrested Umar and his four colleagues from Aziz Bhatti Town here on December 9, 2009. They were produced before the court on Dec 15 and the Lahore High Court admonished the police for not producing them within 24 hours. Later, Khalid Farooq was also arrested.

Khalid Farooq is a Pakistani, who migrated to the US in 1980. His son, Umar, who was born in the US, came to Pakistan, along with his friends, in December. He was to tie the knot in Pakistan and his friends had come to attend his wedding ceremony. After their arrest, his family approached the US consulate and the FBI investigated the matter. The US State Department, in an official statement on Dec 11, expressed the hope that the arrested Americans would be expatriated.

Police sources said emails of the accused showed that they wanted to take part in Jihad and were trying to establish links with extremists in Fata. They claimed that Rami Zamzam had links in Dubai and the accused were planning to carry out terrorist activities in Pakistan.

They said maps of some sensitive areas were recovered from the accused. They said Umar was staying in the house of his brother-in-law, Fahim, who had a quarrel with his servant. The servant told the police about the presence of the Americans, they added. The US Islamic Council in Alexandria had said Umar and his colleagues were preachers, who used to visit abroad for preaching Islam.


That's certainly a coals to Newcastle approach -- are there any Pakistanis who have not at least heard the good news of Islam?
Posted by: Fred || 01/06/2010 00:00 || Comments || Link || E-Mail|| [345 views] Top|| File under: Global Jihad
Israel-Palestine-Jordan
Israeli airstrike on Gaza kills one, injures four
[Iran Press TV Latest] At least one Palestinian resistance fighter has been killed and four others critically injured in an Israeli airstrike on southern Gaza.

Israeli warplanes struck the Gaza Strip late on Tuesday near the southern city of Khan Yunis, Reuters reported.

The Popular Resistance Committees said its members had been targeted by the attack.

The fatality appears to be the first in the Palestinian-Israeli conflict this year, and the first since Israel killed six Palestinians in separate incidents in the West Bank and Gaza in late December.

Posted by: Fred || 01/06/2010 00:00 || Comments || Link || E-Mail|| [423 views] Top|| File under: Popular Resistance Committees
Galloway convoy blocks entrance to Egyptian port following riot
[Ma'an] Over 2,000 riot police were called to the scene of the Galloway convoy's camp site at the port of Al-Arish on Tuesday Kevin Ovenden, Viva Palestina convoy leader, said in a statement on the organization's website. "This late afternoon we were negotiating with a senior official from Cairo who left negotiations some two hours ago and did not return. Our negotiations with the official was regarding taking our aid vehicles into Gaza," he wrote. "We have now blocked the entrance to the port and we are now faced with riot police and water cannons and are determined to defend our vehicles and aid."


We've got "aid" and stupidity on our side. That makes us the LAW around here, see? We can do whatever we want you dumb cops!


Spokeswoman for the convoy, Alice Howard, told Ma'an that the delegation was due to arrive at the Rafah crossing with their vehicles carrying humanitarian and medical aid on Tuesday, 2pm local time. "The Egyptian authorities have by their stubbornness and hostility towards the convoy, brought us to a crisis point," Ovenden added.

Meanwhile, Israeli media reported that three were injured during the clashes between riot police and convoy members on Monday evening, according to the Israeli daily Ynet.
Posted by: Fred || 01/06/2010 00:00 || Comments || Link || E-Mail|| [337 views] Top|| File under: Hamas
Southeast Asia
Thai terrorist who killed 11 arrested
Police arrested a southern gunman in Songkhla province, who confessed that he had murdered 11 people in the violence-plagued South. Asama Haelae, 27, was arrested on Monday, and admitted he was involved in 15 terror insurgent cases and had killed 11 people, including villagers, security officers and reporters.

Following his arrest, the police were able to track down about 10 more members of the separatist group in four districts of Songkhla and three southern provinces of Yala, Narathiwat and Pattani. Arrest warrants will be issued against them

Asama is being detained in a police station in Songkhla's Chana district amidst tight security.
Posted by: ryuge || 01/06/2010 01:14 || Comments || Link || E-Mail|| [373 views] Top|| File under:
Syria-Lebanon-Iran
Iran bans contact with 60 groups including BBC
[Al Arabiya Latest] Iran has banned its citizens from having contact with 60 organizations including the BBC, Human Rights Watch and opposition website Rahesabz as well as U.S.-funded broadcasters, and renewed execution threats against protesters state media have reported.

The deputy intelligence minister in charge of external affairs said that the 60 blacklisted groups were suspected of being involved in efforts by Western governments to topple the Islamic regime as part of a "soft war" and that it was an offence to communicate with them.

"Any kind of contact by individuals or legal entities with those groups involved in the soft war is illegal and prohibited," state media quoted the deputy minister as saying on Monday without giving his name.

The blacklisted organizations also included U.S. government-funded Voice of America and Radio Farda as well as U.S.-based pro-monarchist satellite channels, Israeli public radio and the outlawed rebel People's Mujahedeen.

The deputy minister also called on the public to avoid "irregular contacts with embassies or foreign nationals or centers linked to them".

"Citizens should be alert to the traps of the enemies and cooperate with the intelligence ministry in protecting the nation and neutralizing the plots of foreigners and the conspirators," he said in allusion to opposition sympathizers who have held repeated protests over the past seven months.

Other blacklisted groups included the Brookings Institution, U.S. philanthropist George Soros's Open Society Institute and the Washington-based National Endowment for Democracy.

On Monday, Intelligence Minister Heydar Moslehi said that Iran had arrested several foreign nationals at anti-government protests during Shiite Muslim Ashura rituals last month that left at least eight people dead.

"They had entered Iran only two days before Ashura. Their cameras and equipment have been seized," he added, without specifying how many had been arrested or their nationalities.

In late November, supreme leader Ayatollah Ali Khamenei said Iran was in the throes of a "soft war" with its enemies abroad, who were fomenting the street protests that have hit the country since hardline President Mahmoud Ahmadinejad's disputed June re-election.

Iranian-American Kian Tajbakhsh, who used to be an independent consultant for Soros's Open Society Institute, was rearrested in the aftermath of the election and sentenced to 15 years in jail.


Posted by: Fred || 01/06/2010 00:00 || Comments || Link || E-Mail|| [325 views] Top|| File under: Govt of Iran
Who's in the News
60
[untagged]
3
Hamas
2
Govt of Iran
2
TTP
1
Commies
1
Global Jihad
1
al-Qaeda
1
al-Qaeda in Arabia
1
Jamaat-e-Ulema Islami
1
PFLP
1
Pirates
1
Popular Resistance Committees
1
Islamic Courts
1
al-Qaeda in Pakistan
Bookmark
E-Mail Me
The Classics
The O Club
Rantburg Store
The Bloids
The Never-ending Story
Thugburg
Gulf War I
The Way We Were
Bio
Merry-Go-Blog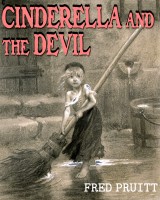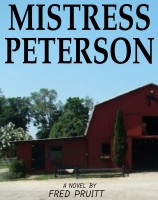 On Sale now!


A multi-volume chronology and reference guide set detailing three years of the Mexican Drug War between 2010 and 2012.

Rantburg.com and borderlandbeat.com correspondent and author Chris Covert presents his first non-fiction work detailing the drug and gang related violence in Mexico.

Chris gives us Mexican press dispatches of drug and gang war violence over three years, presented in a multi volume set intended to chronicle the death, violence and mayhem which has dominated Mexico for six years.
Click here for more information


Meet the Mods
In no particular order...


Steve White
Seafarious
Pappy
lotp
Scooter McGruder
john frum
tu3031
badanov
sherry
ryuge
GolfBravoUSMC
Bright Pebbles
trailing wife
Gloria
Fred
Besoeker
Glenmore
Frank G
3dc
Skidmark
Alaska Paul



Better than the average link...



Rantburg was assembled from recycled algorithms in the United States of America. No trees were destroyed in the production of this weblog. We did hurt some, though. Sorry.
3.238.147.211