Home Front: Politix
America is losing the free world - Gideon Rachman
Ever since 1945, the US has regarded itself as the leader of the "free world". But the Obama administration is facing an unexpected and unwelcome development in global politics. Four of the biggest and most strategically important democracies in the developing world - Brazil, India, South Africa and Turkey - are increasingly at odds with American foreign policy. Rather than siding with the US on the big international issues, they are just as likely to line up with authoritarian powers such as China and Iran.

The US has been slow to pick up on this development, perhaps because it seems so surprising and unnatural. Most Americans assume that fellow democracies will share their values and opinions on international affairs. During the last presidential election campaign, John McCain, the Republican candidate, called for the formation of a global alliance of democracies to push back against authoritarian powers. Some of President Barack Obama's senior advisers have also written enthusiastically about an international league of democracies.

But the assumption that the world's democracies will naturally stick together is proving unfounded. The latest example came during the Copenhagen climate summit. On the last day of the talks, the Americans tried to fix up one-to-one meetings between Mr Obama and the leaders of South Africa, Brazil and India - but failed each time. The Indians even said that their prime minister, Manmohan Singh, had already left for the airport.
Posted by: Besoeker || 01/06/2010 09:07 || Comments || Link || E-Mail|| [330 views] Top|| File under:
Intellectuals and Society, Part II
Thomas Sowell
Ideas are such intangible things that it is hard to believe that they have had a huge impact on the lives of people who are not intellectuals and who, in many cases, have paid little attention to those ideas. Yet both secular and religious ideas have moved the emotions of many-- and have moved leaders who moved armies.

When we look back on the Spanish Inquisition, on the Crusades of the past and the Jihads of the past and present, we see chilling examples of the effects of ideas. But the secular ideologies of the 20th century killed millions more people in Germany, Russia and China-- and similarly in pursuit of higher goals, even if those ideals were used cynically by those with power, as in the past.

If there is any lesson in the history of ideas, it is that good intentions tell you nothing about the actual consequences. But intellectuals who generate ideas do not have to pay the consequences.

Academic intellectuals are shielded by the principles of academic freedom and journalists in democratic societies are shielded by the principle of freedom of the press. Seldom do those who produce or peddle dangerous, or even fatal, ideas have to pay a price, even in a loss of credibility.

Who blames Rachel Carson, an environmentalist icon, because her crusading writings against DDT led to the ban of this insecticide in countries around the world-- followed by a resurgence of malaria that killed, and continues to kill, millions of people in tropical Third World countries?


My father did, actually. But that's because the year before he'd patented a chemical that increased the efficacy of DDT by a factor of ten, which therefore would have significantly reduced the danger of DDT to the birds Ms Carson so clearly preferred to people. A minor detail in the grand scheme of things, no doubt, and certainly no longer meaningful to the millions no longer living as a result.

Even political leaders have been judged by how noble their ideas sounded, rather than by how disastrous their consequences were. Woodrow Wilson-- our only president with a Ph.D.-- was an academic intellectual for years before entering politics, and his ideas about a war to end wars, making the world safe for democracy, and the right of self-determination of peoples, have been revered in utter disregard of what happened when Wilson's notions were put into practice in the real world.

No one today takes seriously the idea that the First World War was a war to end wars, and many now see it as setting the stage for a Second World War. Indeed there were those who predicted this result at the time. But they were not listened to, much less lionized, like Woodrow Wilson.

Like many intellectuals, Woodrow Wilson assumed that if things were bad, "change" would automatically make them better. But the autocratic governments in Russia and Germany that Wilson abhorred were followed by totalitarian regimes so oppressive and murderous that they made the past despots look almost like sweethearts.

As for the self-determination of peoples, that turned out in practice to mean having whole peoples' fates determined by foreigners, such as Woodrow Wilson, who joined in the dismemberment of empires, with dire consequences in the 1930s, as Hitler picked off the small and vulnerable newly created nations, one by one-- an operation that would have been far more dangerous if he had had to face the larger empires of which they had been part before the First World War.

To this day, we are still living with the consequences of carving up the Ottoman Empire to create far more unstable and dangerous states in the Middle East.

But Woodrow Wilson's words sounded great-- and that is what he and other intellectuals are judged by.

It may seem strange that so many people of great intellect have said and done so many things whose consequences ranged from counterproductive to catastrophic. Yet it is not so surprising when we consider whether anybody has ever had the range of knowledge required to make the sweeping kinds of decisions that so many intellectuals are prone to make, especially when they pay no price for being wrong.

Intellectuals and their followers have often been overly impressed by the fact that intellectuals tend, on average, to have more knowledge than other individuals in their society. What they have overlooked is that intellectuals have far less knowledge than the total knowledge possessed by the millions of other people whom they disdain and whose decisions they seek to override.


I've been hearing the phrase "the wisdom of crowds" an awful lot recently. Economists and computer people seem awfully fond of the idea for some reason.

We have had to learn the consequences of elite preemption the hard way-- and many of us have yet to learn that lesson.


Aw, c'mon -- there has to be some reward for being born with more effective brain cells!
Posted by: Fred || 01/06/2010 00:00 || Comments || Link || E-Mail|| [452 views] Top|| File under:
Treating terrorism as an ordinary crime
Two men have been charged by law enforcement authorities with committing criminal acts on Christmas Day 2009. The first, Joseph T. Knox, 43, of 6092 North Main St. in Sandy Creek, N.Y., was charged with attempted first-degree felony robbery of the China One restaurant, located next door to his residence. New York State Police said Knox brandished a knife during the bungled robbery. Bail was set at $10,000, and, if convicted, Knox could face up to 25 years in prison.

The second, Nigerian national Umar Farouk Abdulmutallab, 23, of no known permanent address, was charged with attempting to blow up Northwest Airlines Flight 253 bound for Detroit from Amsterdam. If convicted, Abdulmutallab could face up to 20 years in prison and a $250,000 fine.

In other words, in President Obama's America, a man charged with brandishing a knife during a failed attempt to rob a local eatery could get more prison time than an aspiring suicide bomber who tried unsuccessfully to ignite explosives that would have incinerated him and nearly 300 other passengers and crew members on board Flight 253. This disparity unmasks the illogic of dealing with Islamic terrorists as if they are mere criminal defendants deserving of the same constitutional rights as common thieves.

Like Knox, Abdulmutallab was told he had a right to remain silent, and he took full advantage of it. Then, as if to turn terrorism into the moral equivalent of shoplifting, prosecutors offered Abdulmutallab a plea bargaining deal in return for his cooperation. This was done, according to White House counterterrorism adviser John Brennan, so that Abdulmutallab would know "there are certain things that are on the table, and if he wants to engage with us in a productive manner, there are ways that he can do that."

If Obama is serious about "doing everything in our power" to stop terrorism, he will instead treat Abdulmutallab, along with all other terrorists attempting in the name of Islamic extremism to destroy America, as enemy combatants on a par with irregular guerrillas. Such fighters use civilian clothes to disguise their murderous intentions and are thereby not covered by the Geneva Convention for prisoners of war.

The appropriate response to such individuals is interrogation using accepted techniques for extracting militarily useful information, followed by a military tribunal to establish the facts in all cases and execution for those justly convicted. Anything less makes the protection and preservation of our nation no more important than punishing an inept restaurant robber in a small town in upstate New York.
Posted by: Fred || 01/06/2010 00:00 || Comments || Link || E-Mail|| [421 views] Top|| File under:
Our Incompetent Civilization - Stephens, WSJ
When does a civilization become incompetent? I've been mulling the question in a number of contexts over the last year, including our inability to put a stop to Somali piracy, detain a terrorist who can neither be charged nor released, think rationally about climate change, or rebuild Ground Zero in an acceptable time frame.

But the question came to me again in Brussels on Sunday as I watched my children--ages six, four, and four months--get patted down before boarding our U.S.-bound flight. The larger-than-allowed bottle of cough syrup in my carry-on, however, somehow escaped our screener's humorless attentions.

Yes, the screener in this case was Belgian, not American. Yes, terrorists come in any number of skin colors, and they aren't above strapping explosives to their own children. And yes, the Obama administration took a half-step toward sanity by ordering additional screening of passengers from 14 countries, including Yemen, Pakistan, Saudi Arabia and Nigeria, home of Flight 253 would-be bomber Umar Farouk Abdulmutallab.

But here's a predictive certainty: Not one non-Muslim from any of these countries (or others such as Egypt or Jordan, which were oddly excluded from the list) will ever become a suicide bomber. The localized case of Sri Lanka's Tamils aside, suicide bombing is a purely Islamic phenomenon. Note that during the whole of the intifada there was not a single case of a Palestinian Christian blowing himself up, making a nonsense of the view that Israel's checkpoints and curfews and security fences were the main cause of the terror.

So as Homeland Security, TSA and the rest of the government's counterterrorism apparatus struggle to upgrade travel security in a way that doesn't involve freeze-drying passengers in their seats, it's worth noting that we have finally reached the outer bounds of a politically correct approach to airport security. To wit, the U.S. government is now going to profile Muslim passengers, albeit partially, indirectly and via the euphemism of nationality instead of religion. Insofar as actual security is concerned, it would be both more honest and effective if it dropped the remaining pretense.

The obvious rub is that profiling goes against the American grain. We shudder at the memory of previous instances of it, particularly the internment of Japanese-Americans in the 1940s. Rightly so.

But a civilization becomes incompetent not only when it fails to learn the lessons of its past, but also when it becomes crippled by them. Modern Germany, to pick an example, has learned from its Nazi past to eschew chauvinism and militarism. So far, so good. But today's Multikulti Germany, with its negative birth rate, bloated welfare state and pacifist and ecological obsessions is a dismal rejoinder to its own history. It is conceivable that within a century Germans may actually loathe themselves out of existence.

In the U.S., our civilizational incompetence takes various forms. For instance: No country in the world collects more extensive statistical data about its own population than the U.S. And no country is as conflicted about the uses to which that data may or may not be put than the U.S. So what exactly is the point of all this measuring, collating and parsing?
Posted by: Besoeker || 01/06/2010 00:00 || Comments || Link || E-Mail|| [330 views] Top|| File under:
India-Pakistan
End of the military-jihadi nexus
By Manzur Ejaz


One can only hope this is so, but it is hard to believe the Pakistani army's senior staff will be able to give up their Byzantine plots.

Asia Peace, a discussion forum, opened the New Year with making predictions about the possible scenarios in Pakistan. Ultimately, the debate centred on the prospects for the military-jihadi nexus. An overwhelming majority believes that the military will keep its jihadi option intact by differentiating between good and bad Taliban and other extremist groups. A very tiny minority, including myself, optimistically believes that the military has no choice but to take out all kinds of jihadis. The military may wish otherwise and may not be fully cognizant of its limited choices but circumstances will force it to clean up the mess it created.

An overwhelming majority of discussants believed in the continuation of the status quo of military-jihadi cooperation. They pointed out that the security agencies have not touched major jihadist leaders like Maulana Azhar, Hafiz Saeed, the Haqqani group and many other extremist outfits; they are being saved for future proxy wars in Afghanistan and India. Pessimists maintain that the military is wedded to the jihadis in such a profound way that religious extremism will not be tackled.

My view has been that it is one thing what the military wants and it is another what it is forced to do in the historical process. The military may have wanted to continue striving for its desired strategic depth in Afghanistan and keep India on its toes through proxy wars, but it was compelled to do just the opposite. Furthermore, the military has not acted against the Taliban and other extremist outfits due to US pressure only, it has also moved to safeguard the state where they enjoy immense privileges.

Let us trace the military responses to the political crisis that came to surface after Chief Justice Iftikhar Chaudhry's revolt against the Musharraf regime. The military, as an organisation, did not try to save General Musharraf by using its force or its invisible vast resources. Under General Pervez Kayani, the military did not interfere in the 2008 elections in any manner. The political parties were given full space to contest the elections and form governments in the Centre and provinces. Later on, General Kayani helped the reinstatement of the deposed judiciary and sending General Musharraf abroad.

I do not see this altered military behaviour as a mere change of heart, suddenly making it sagacious. On the contrary, the military may have realised that if it goes on the same old path, the state may be faced with bigger disasters. Lawlessness and a collapsing economy may affect the military's viability and its own privileges. Therefore, to save these, the military leaders may have concluded that a democratic discourse and rehabilitation of the state's basic institutions is the only way. This is why the military let the legislative bodies be formed independently and helped rehabilitation of the deposed judiciary.

Indian economic growth and its emergence as a recognisable power at world forums may have forced the military to pause and re-evaluate its strategy. The military knows fully well that if India continues its stunning growth and Pakistan keeps on sinking, it will not remain competitive. Pakistan will thus be conceived as a basket case in the neighbourhood of a giant, India. Therefore, to compete with India, economic growth is absolutely necessary, which in turn depends upon strengthening of state institutions and elimination of lawlessness at all levels of society. This is probably the thinking that forced the military to hold fair elections and help reinstate an independent judiciary. Of course the military is trying its best to safeguard its own privileges as much as it can, which became clear in the Kerry-Lugar bill debate.

The proponents of a pessimistic scenario, arguing that the military-jihadi nexus will continue as it was, must step back and think if they believed that the military would ever launch a successful operation against the Taliban in Swat and South Waziristan? Further, did they really anticipate a lawyers' movement, General Musharraf's removal, military's non-interference in the electoral process and behind-the-scenes effort to reinstate an independent judiciary? Many friends and readers of this column will remember that on the basis of the experience of the last days of the Ayub Khan regime, I have been predicting that a movement against General Musharraf was in the offing, though it was hard to point out the identity of the sections of the public that will spearhead it or the consequences of the uprising. I did not know how but I was always sure that the deposed judiciary would be reinstated. All such projections were based upon my reading of the historical process in Pakistan, which I outlined in my last week's column.

I still believe that the military has no choice but to eliminate all types of non-state armed groups in Pakistan to save the state and its own privileges. The military may want to pick and choose among these groups, but circumstances will force it to take them out one by one. Tactically, it cannot go to war with everyone at once and it has to move cautiously. We may have to wait and see the process.

Furthermore, the military may be frustrated with the Zardari regime because of its slow movement in reinstating the sovereignty of parliament and other institutions that it has hoped for. The military does not want another Musharraf sitting in the President's House in civilian garb. If the military has to accept another Musharraf, then why not one of its own? But it seems that this is not going to happen in the foreseeable future and the military may remain interested in strengthening state institutions to safeguard its own interests.
Posted by: john frum || 01/06/2010 00:00 || Comments || Link || E-Mail|| [324 views] Top|| File under:
Israel-Palestine-Jordan
Saudi Arabia: Mishal and the Removal of Doubts
[Asharq al-Aswat] Did [Hamas chief] Khalid Mishal arrive in Riyadh to announce the selling of Iran, or did he come to sell us another illusion?

Saudi Foreign Minister Prince Saud al-Faisal described his talks with Mishal as being "focused on removing doubts about the role that it [Hamas] is playing in our region." I liked the comment made by Mr. Turki Al Sudairi, the editor of the "al-Riyadh" newspaper when he said on the "Ekhbariya" news channel that "these doubts are equivalent to the population of the Arab world."

Mishal's comments are important, especially his denial that Hamas is replacing the Arab role with an Iranian one, as well as his confirmation that "Palestine's greatest strength is its Arab strength." He added "we know the history of Saudi Arabia, Egypt, Syria, and Arabs in general, in their support of the Palestinian cause." He also denied that Hamas had any role in undermining Arab security or supporting the Huthi rebels. In fact Mishal said that Hamas "continues to look for Saudi Arabia to play a distinctive role, alongside Egypt and other Arab countries, for success in sponsoring Palestinian reconciliation and unifying the Palestinian position, and to prompt Arab countries to confront the intransigent Israeli leadership." Mishal also said that "Netanyahu today does not pay any consideration to the Palestinians or the Arabs." We are all aware that the inter-Palestinian division that was initiated by Hamas is the reason for this, and we have also not forgotten the abortion of the Mecca Agreement. Prince al-Faisal was clear about this, and he said "we continue to interact with what happened in Mecca and the results of this agreement. You know that we were very hurt that this agreement did not come to light, but that's in the past. We hop for the future; we hope there will be a quick response to the Egyptian initiative that will restore Palestinian effectiveness." This is clear talk to block any attempts to circumvent the Egyptian efforts [for Palestinian reconciliation].

However the question remains; is Mishal's visit to Riyadh and his statements sufficient for us to believe him?

For when Mishal says that Netanyahu does not pay any consideration to the Palestinians and Arabs, for example, he may be right, but the reason for this is the Palestinian division, and particularly Hamas's position, that prefers a truce with Israel without talking about Jerusalem or any other issue, as well as its rejection of the Arab Initiative, and this is something that serves Israel, not the Arabs or the Palestinian cause.

As for Saudi Arabia, what I understood is that Prince Saudi al-Faisal's reception of Mishal, who requested this meeting and only met with the Saudi Foreign Minister, is only one small part of a greater series of Saudi communication with major Arab countries. Riyadh wants to continue what King Abdullah Bin Abdulaziz began in Kuwait when he launched the Arab reconciliation initiative; to reach a phase where the Arab world is not a stage for others, but for Arabs to have an effective role in determining the course and future of the region.

We do not know whether the internal situation in Iran or its foreign entitlements have caused Mishal to take action, or whether this is because Hamas wishes to circumvent the Egyptians. We do not know if this is part of [political] maneuvering, particularly with regards to the internal pressure in Gaza, and the distortion of the [Hamas] movement's image in the Arab world, not to mention that Hamas's statements following Mishal's visit to Riyadh say that this came as part of a tour that included [visits to] "Syria, Yemen, and Iran." As a result of this, we say that our belief of Mishal should be subject to actions, not words, as we have heard these words before to no avail.


Posted by: Fred || 01/06/2010 00:00 || Comments || Link || E-Mail|| [654 views] Top|| File under: Hamas
Who's in the News
60
[untagged]
3
Hamas
2
Govt of Iran
2
TTP
1
Commies
1
Global Jihad
1
al-Qaeda
1
al-Qaeda in Arabia
1
Jamaat-e-Ulema Islami
1
PFLP
1
Pirates
1
Popular Resistance Committees
1
Islamic Courts
1
al-Qaeda in Pakistan
Bookmark
E-Mail Me
The Classics
The O Club
Rantburg Store
The Bloids
The Never-ending Story
Thugburg
Gulf War I
The Way We Were
Bio
Merry-Go-Blog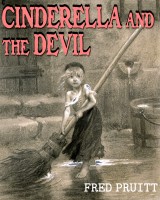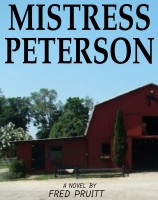 On Sale now!


A multi-volume chronology and reference guide set detailing three years of the Mexican Drug War between 2010 and 2012.

Rantburg.com and borderlandbeat.com correspondent and author Chris Covert presents his first non-fiction work detailing the drug and gang related violence in Mexico.

Chris gives us Mexican press dispatches of drug and gang war violence over three years, presented in a multi volume set intended to chronicle the death, violence and mayhem which has dominated Mexico for six years.
Click here for more information


Meet the Mods
In no particular order...


Steve White
Seafarious
Pappy
lotp
Scooter McGruder
john frum
tu3031
badanov
sherry
ryuge
GolfBravoUSMC
Bright Pebbles
trailing wife
Gloria
Fred
Besoeker
Glenmore
Frank G
3dc
Skidmark
Alaska Paul



Better than the average link...



Rantburg was assembled from recycled algorithms in the United States of America. No trees were destroyed in the production of this weblog. We did hurt some, though. Sorry.
18.215.62.41