Britain
Man shot on London Subway not involved with Bombings
The man shot dead by police at Stockwell Underground station yesterday morning had nothing to do with Thursday's abortive London bomb attacks, Scotland Yard said tonight. According to witnesses, the man was shot five times at close range after being chased onto a Northern Line train at the South London station at around 10am. Sir Ian Blair, the Metropolitan Police Commissioner, said later that the man was directly connected to the bungled bombings of three Tube trains and a London bus the day before.

The Met said in a statement this afternoon:

We believe we now know the identity of the man shot at Stockwell Underground station by police on Friday 22nd July 2005, although he is still subject to formal identification.

We are now satisfied that he was not connected with the incidents of Thursday 21st July 2005. For somebody to lose their life in such circumstances is a tragedy and one that the Metropolitan Police Service regrets.

The man emerged from a block of flats in the Stockwell area that were under police surveillance as part of the investigation into the incidents on Thursday 21st July. He was then followed by surveillance officers to the Underground station. His clothing and behaviour added to their suspicions.

The circumstances that led to the man's death are being investigated by officers from the MPS [Metropolitan Police Service] Directorate of Professional Standards, and will be referred to the IPCC [Independent Police Complaints Commission] in due course.
EFL. Still sounds like a good shooting to me. Now the victim only gets a Darwin Award nomination instead of 72 raisins. I hope they exonerate the officer involved quickly and send a clear message that when a cop says stop, you stop, or risk dying.
Posted by: Mrs. Davis || 07/23/2005 14:56 || Comments || Link || E-Mail|| [735 views] Top|| File under:
UK police detain second blast suspect
A second man has been arrested in connection with the investigation into Thursday's attempted London bombings, the city's Metropolitan Police says. A police spokesman said the man was arrested in Stockwell, the south London neighbourhood where another suspect was detained on Friday and another man was shot dead by police in an underground station. The first suspect, who has not been named, was being questioned at a high-security London police station.


"Percy, hand me the vise grips, would you?"

Police said the second arrest occurred late on Friday and was "in connection with our inquiries" into Thursday's attacks. A huge manhunt has been mounted for the attackers who tried to bomb three underground trains and a bus, two weeks after similar bombings killed 52 people and four bombers. The bombs in the latest attacks failed to detonate fully, and no one was injured. On Friday, police released closed-circuit TV images of four suspected attackers and appealed to the public for information.
Posted by: Fred || 07/23/2005 10:32 || Comments || Link || E-Mail|| [495 views] Top|| File under:
Manhunt on for latest London bombers
Police are engaged in one of the biggest manhunts in British history, scouring London's streets and houses for four suspects who botched their attempts to bomb the city's transport network.

Police released photographs of the suspects hours after plain-clothes officers shot and killed a man in front of shocked passengers on an underground train following a chase.

Armed officers later swooped on an apartment block in south London, arresting a man in connection with Thursday's failed attacks while rooftop snipers covered them.

It was one of a series of raids across London by hundreds of police, some armed with assault rifles and machine guns.

As Britons began to fear their country might be in for a sustained series of attacks, London's police chief Ian Blair said his force faced "the greatest operational challenge" in its history.

"This is a very, very fast moving investigation," he told a news conference. "We are facing previously unknown threats and great danger."

London has been subjected to two sets of attacks in two weeks. In both cases, four bombs were taken on to three trains and a bus in four locations across the capital.

The first attacks killed 52 people and injured 700 in the worst peacetime attacks in the city's history. But on Thursday the devices failed to go off properly and no one was killed.

Police refused to say on Thursday if the man in custody or the man shot dead on the train were among the four suspects pictured in the photographs.

Details of the dramatic chase and shooting dominated British TV bulletins, while newspapers splashed the suspects' pictures beneath the words "The Four Most Wanted", "The Fugitives" and "Human Bombs".

Witnesses said the man slipped as he ran on to a subway train carriage with plain-clothes police close behind him. He was repeatedly shot in the head at point-blank range as he lay on the floor, witnesses said.

"I saw them unload five shots into him - bang, bang, bang, bang, bang," passenger Mark Whitby, 47, said. "Five shots and he's dead. It was no more than five yards from me."

Police said the man was connected to their investigation into the bombings and had ignored warnings to stop.

But Muslim lobby groups said they were shocked by the killing and urged a full inquiry.

One group, the Islamic Human Rights Commission (IHRC), said it was deeply concerned at the apparent "shoot-to-kill" policy.

"IHRC is afraid that today's killing may only be the first in a series of police killings in the post-7/7 era," IHRC Chairman Massoud Shadjareh said in a statement.

On a day of fast-moving developments, armed police sealed off streets in northwest London and fired tear gas into a house during a raid. No-one was arrested. A man was arrested under terrorism laws in the central England city of Birmingham before being freed.

The Abu Hafs al Masri Brigade, an al-Qaeda linked group, has claimed responsibility for Thursday's bombings and those of July 7 and has threatened to target Italy, Denmark and the Netherlands, which also have troops in Iraq.

However, the group's claims of responsibility for previous attacks in Europe have been discredited by security experts.
Posted by: Dan Darling || 07/23/2005 00:49 || Comments || Link || E-Mail|| [389 views] Top|| File under:
UK police in big manhunt
British police are engaged in one of their biggest manhunts on Saturday, scouring London's streets and houses for four suspects who botched their attempts to bomb the city's transport network. Police released images of the suspects hours after plain-clothes officers shot and killed a man in front of shocked passengers on an underground train following a chase. Armed officers later swooped on an apartment block in south London, arresting a man in connection with Thursday's failed attacks while rooftop snipers covered them. It was one of a series of raids across London by hundreds of police, some armed with assault rifles and machine guns.

In the closed-circuit TV images of the suspects, the first man appears in a "New York" sweatshirt and a second man is shown in a white cap and a T-shirt with palm trees. Two others are in dark clothes, slightly obscured by a poor camera angle. The photographs splashed on the front pages of newspapers on Saturday put faces to the suspects as police appealed for help in finding them. It was unclear whether either the man police killed or the man they arrested was among the four suspects, who allegedly fled three subway stations and a double-decker bus on Thursday. Police also investigated an apparent attempt to set fire to the home of Jermaine Lindsay, one of the suspected bombers.
Posted by: Fred || 07/23/2005 00:00 || Comments || Link || E-Mail|| [352 views] Top|| File under:
Tube attacker lay on his rucksack in Christ pose
One of the suspected London bombers lay on the ground on top of his rucksack with his arms outstretched and his eyes closed in a Christ-like pose. Passengers watched in horror as smoke and a gooey substance began to leak from the bomber's rucksack. As he lay there as if being crucified, eyewitnesses say they spotted what appeared to be a pressurised cannister and copper wires coming from out of the bomber's T-shirt. When the bomb did not explode, he calmly got up, jumped on the tracks and walked down the line.


Posted by: Seafarious || 07/23/2005 00:00 || Comments || Link || E-Mail|| [362 views] Top|| File under:
Europe
Bombs used on 7/21 were packed with nails and bolts
The four devices used to target innocent Tube and bus passengers during yesterday's lunch hour in London are all believed to have been nail bombs. Each of the explosive packages is thought to have been packed with nails, nuts and bolts in an attempt to create maximum casualties. Terrorism experts said the attacks were markedly different from those on July 7, which used conventional bombs to kill people with the impact of the blast. This time the terrorists were aiming to kill and cause horrific injuries on a wider scale with deadly shrapnel packed into the bombs. Their target was not early-morning commuters - but families and tourists travelling in the lunch hour. One security source said: "This was another attempt to bring mass murder to London. We have had an amazingly lucky escape."
Posted by: Seafarious || 07/23/2005 00:00 || Comments || Link || E-Mail|| [454 views] Top|| File under:
Van Gogh killer to be sentenced on Tuesday
Mohammed B(ouyeri)'s sentence to be handed down by the court on Tuesday is not likely to come as a surprise. His lawyer P Plasman is sure he will get a life sentence, in accord with the demand by public prosecutor F van Straelen. B himself has said he would find it 'cowardly' to get less than life, the maximum sentence. The reasons given by the judges will likely be the most interesting thing about the verdict. Also of interest will be whether the court will find evidence of the 'terrorist intent' in the various crimes and whether B has hindered VVD politician Ayaan Hirsi Ali in her parliamentary duties, as the public prosecutor has argued. After receiving his sentence in Amsterdam, B may again appear in court for his role in the suspected terror network the Hofstadgroep.
Posted by: Seafarious || 07/23/2005 00:00 || Comments || Link || E-Mail|| [326 views] Top|| File under:
Home Front: WoT
Al-Arian trial update: 'Martyrs' wills admitted into evidence
Investigators discovered the wills of three Palestinian suicide attackers on a computer in an office tied to a former University of South Florida professor accused of supporting terrorists, according to testimony Thursday in his federal trial. The wills were among about 50 items a judge ruled could be showed to the jury in the trial of Sami Al-Arian and three other men charged with working in the United States to support the mission of the Palestinian Islamic Jihad.


"Ummm... Not mine! Somebody left 'em there!"

FBI agents found the wills on a computer at the World and Islam Studies Enterprise, or WISE, a Palestinian think tank founded by Al-Arian in Tampa, in a 1995 search. In one, Abdel Kamel Daher bids farewell to ''faithful friends'' and asks forgiveness because he left without saying goodbye. The 1992 attack, which killed two people and injured five in Hula, Lebanon, was attributed to the Islamic Jihad. Prosecutors did not explain how the wills came to be on the WISE computer, nor who had access to it.
Other items the judge ruled admissible included a calendar emblazoned with a Palestinian Islamic Jihad logo found during a search of Al-Arian's home, and Islamic Jihad communiqués about attacks that were faxed to Al-Arian's home. Attorneys for Al-Arian and the others say the men never supported violence and are being persecuted for pro-Palestinian views unpopular in the United States.


"Innocent as the driven snow, y'r Honor!"
Posted by: Seafarious || 07/23/2005 04:22 || Comments || Link || E-Mail|| [345 views] Top|| File under:
International-UN-NGOs
Sleep Well Tonight: UN Working to Define Terrorism
U.N. diplomats have revised their blueprint for reforming the world body to include a definition of terrorism, indicating nations are moving toward consensus on a contentious global issue.



That's great, a "consensus" solves everything.



World leaders are to consider the plan at their summit in September and, if approved, the definition could break the impasse over a comprehensive treaty against terrorism.

The United States strongly supports such a treaty, which has been stalled for years over the question of what constitutes a terrorist. The debate has focused on the Arab-Israeli conflict and the argument that one nation's terrorists are another's freedom fighters.

Jean Ping, president of the U.N. General Assembly avoided the topic of terrorism in a reform plan he drew up in early June, calling on governments to do more to alleviate poverty and ensure human rights.



More at link
Posted by: Captain America || 07/23/2005 15:07 || Comments || Link || E-Mail|| [588 views] Top|| File under:
Southeast Asia
Village chief killed in Thailand
The cycle of violence, pillion style:

A deputy village chief was shot dead in Thailand's insurgent deep south on Friday. The 58-year-old Nual Dindaeng was shot twice in the head as he and his wife traveled in their pickup truck to a market in the southern province of Narathiwat, Bangkok Post on Saturday quoted a local police officer as saying. The killing was conducted by two gunmen on a motorcycle, who overtook Nual's truck and the pillion rider opened fire with a .38 pistol. Pattani province along with Narathiwat and Yala provinces is battling near-daily attacks that authorities and analysts have blamed on a mix of Islamic separatists, organised criminals and narcotraffickers. "I am confident that he was shot as part of the unrest because the militants have followed him and tried to kill him in the past, and his son is a police officer in Bacho police station," Major Rattanapakdi said.
Posted by: Seafarious || 07/23/2005 04:38 || Comments || Link || E-Mail|| [350 views] Top|| File under:
Tacurong attack may be Abu Sayyaf diversion
The daring attack on an Army detachment at a downtown area in Tacurong City on Tuesday afternoon could be a diversionary operation by supposed allies of suspected Abu Sayyaf bandits who are being hunted down by government forces in nearby Maguindanao province, an Army official said.

Colonel Jerry Jalandoni, commander of the Army's 604th Infantry Brigade, said the manner of the attack on the detachment, which serves as the headquarters of the joint Task Force Talakudong, appears to be a ploy to get the military's attention.

Two soldiers assigned with the task force were killed when a motorcycle-riding suspect barged into its headquarters and opened fire at soldiers manning the facility at about 1:30 p.m. Tuesday.

The suspect was later killed by the responding troops.

The task force headquarters, which occupies an unfinished building, is located in front of the city's public market and within the city's downtown business area.

Jalandoni identified the slain soldiers as Police Officer Rodolfo Sagidili and Corporal Alberto Yanguas.

The suspect, who did not have any identification card, was later identified as Ali Pasandalan, 21, a resident of barangay Talitay in Buluan, Maguindanao.

"We are still verifying Pasandalan's affiliations through barangay (Talitay) chair Omar Mangudadatu," Jalandoni said in a radio interview.

But he said they received reports that the Abu Sayyaf, which is allegedly being backed by terror group Jemaah Islamiyah, are reportedly planning to launch such kind of attacks.

The Army's Sixth Infantry Division launched a major offensive late last week in Upi, Maguindanao against members of the Abu Sayyaf led by Kahdaffy Janjalani who have reportedly sought refuge in the area.

Five alleged Abu Sayyaf members were reported killed the other day as a result of the continuing operations.
Posted by: Dan Darling || 07/23/2005 01:32 || Comments || Link || E-Mail|| [370 views] Top|| File under:
More on the hunt for Abu Sayyaf
An explosives expert who took part in the bombing of a Visayas-bound ferry last year was wounded in the military offensive against Abu Sayyaf chieftain Khaddafi Janjalani in Maguindanao yesterday.

Lt. Gen. Alberto Braganza, Armed Forces Southern Command chief, said Jainal Antel Sali Jr., alias Abu Solaiman, heads the Abu Sayyaf Urban Terrorist Group, an elite squad trained in terrorist bombings.

"There is a standing order from AFP chief of staff Gen. (Efren) Abu to run after this terrorist relentlessly," he said. "And we also give credit to the MILF (Moro Islamic Liberation Front) for helping in ridding us of this terrorist band."

Braganza said there were also reports that Janjalani was wounded in the attack, but military intelligence could not confirm this information.

"Our forces are verifying the reports but we cannot ascertain yet" if they are true, he said.

On the other hand, Maj. Gen. Agustin Dema-Ala, Army 6th Infantry Division commander, said soldiers killed four Abu Sayyaf bandits in combat fatigues and armed with assault rifles in a shootout in the towns of Talayan, Guindulungan and Datu Odin Sinsuat in the boundary of Maguindanao.

Janjalani was not one of the slain gunmen, he added.

Dema-ala said Janjalani and his men have been moving from one area to another in Maguindanao to elude pursuing government troops.

Since July 1, downpours and the rugged terrain have been hampering troops who had been hunting down Janjalani and his band of terrorists, he added.

Meanwhile, Marine Gen. Mohammad Ben Dolorfino, Ad Hoc Joint Action Group (AHJAG) commander, said the government and MILF joint ceasefire committee had agreed to delineate borders at several strategic spots in Talayan, Datu Odin Sinsuat and Guindulungan towns, all in Maguindanao, to prevent an encounter between the two forces.

"To prevent undue encounters between the MILF forces in these areas and the soldiers pursuing Abu Sayyaf bandits, members of the joint ceasefire committee agreed on determining areas where soldiers can freely operate and hunt for Janjalani and the areas where there are MILF forces observing the ceasefire," he said.

"To prevent hostilities that can endanger the ceasefire, MILF rebels in duly acknowledged territories will not roam in areas where Janjalani and his followers are being chased. Soldiers will not intrude, without prior coordination, into areas where there are MILF rebels either."

Braganza said the military offensive against the Abu Sayyaf in South Upi town will continue until all its leaders and their Indonesia-based Jemaah Islamiyah terrorist allies have been "neutralized."

As of the latest casualty count, six Abu Sayyaf terrorists were killed and an undetermined number wounded in the assault, he added.

Janjalani and Solaiman are reportedly leading a band of 30 Abu Sayyaf and JI terrorists in Central Mindanao.

Meanwhile, Shariff Aguak, Maguindanao Mayor Zaldy Ampatuan said some town residents had fled to avoid being caught in the crossfire.

"But this will not affect the forthcoming election (in the Autonomous Region in Muslim Mindanao) as the military and police are handling the situation properly," he said.

Jointly established by the government and MILF peace panel, the AHJAG monitors the activities of criminal gangs and lawless elements in areas covered by the ceasefire.

Last week, MILF guerrillas nearly shot down a Huey helicopter transporting soldiers from the command headquarters of the 6th Infantry Division to Guindulungan where Janjalani had been sighted.

Attack helicopters twice fired early this week at MILF rebels retreating from an area near where the Abu Sayyaf bandits have been seen to allow soldiers to run after them.

Troops from the 6th ID started hunting down Janjalani last July 1 at the tri-boundaries of Talayan, Datu Odin Sinsuat and Guindulungan towns.

Four of Janjalani's followers have since been killed by pursuing soldiers in a series of encounters.
Posted by: Dan Darling || 07/23/2005 01:31 || Comments || Link || E-Mail|| [373 views] Top|| File under:
Abu Sayyaf spokesman wounded
Philippine government troops shot and wounded Abu Sayyaf spokesman Jainal Salih in an encounter in Maguindanao, the military claimed Thursday.


Gosh, I hope it was painful...
Ben Dolorfino, 2nd Marine Brigade commander and Task Force Ranao chief, said Salih was hurt during gunbattles between government soldiers and Abu members in the boundaries of Upi, Talayan and Datu Odin Sinsuat municipalities.


Hmmm... Usually the spokesmen are clean, not taking part in gun battles and such...

The military intensified attacks against the Abu Sayyaf early this month in an effort to capture Abu chieftain Khaddafy Janjalani. Dolorfino said Janjalani is believed to be hiding in the hinterlands bounded by the three municipalities. He said three suspected Abu members were killed while three government soldiers were wounded since fighting started in July 3. Salih, whose alias is Solaiman, is one of the top five most wanted members of the Abu Sayyaf. He replaced Abu Sabaya as the rebel group's spokesman after Sabaya was killed by Navy commandos during a sea encounter off the coast of Zamboanga-Sibugay provincein 2002.
Posted by: Dan Darling || 07/23/2005 01:29 || Comments || Link || E-Mail|| [329 views] Top|| File under:
Joint operation launched to capture Janjalani
American and Philippine military forces have launched a joint operation to capture the leader of Abu Sayyaf, a small terrorist group that has kidnapped scores of people and beheaded several, including one American, United States and Philippine military officials said this week.

The operation is in a marshy area on the island of Mindanao, parts of which are controlled by the Moro Islamic Liberation Front, a separatist group that has been at war with the Philippine government for two decades. Many American officials argue that the Moro group also should be declared a terrorist organization.

In a departure from the past, however, the Moro front is allowing the Philippine Army to operate in the region, since the two sides are now in peace talks, the officials said. More important, a brigade of the group's formidable army is helping to block Abu Sayyaf's possible escape routes, said a Philippine general who played a main role in planning the operation.

The general added, however, that the Moro group was not aware that American forces were involved in the military operation, or else they would probably not have participated. The general agreed to speak about the operation only on the condition that he not be identified because he was disclosing information that neither the United States nor the Philippine governments wanted known publicly.

The current operation to capture the Abu Sayyaf leader, Khaddafy Janjalani, is part of a much larger effort to stop international terrorist organizations from using Mindanao, much of which is covered by dense jungle, for training camps. The Moro group has long denied that it allows terrorist organizations train there.

Al Qaeda and its partner in Southeast Asia, Jemaah Islamiyah, an Indonesia-based organization that carried out the attacks on Bali nightclubs that killed more than 200 people in October 2002, started using Mindanao for a training area in the late 1990's.

Philippine military operations to shut down the camps have had only limited success, contrary to the claims of Philippine officials.

Islamic recruits are still coming to Mindanao for training, probably 100 or so a year, American, Australian and Philippine officials said this week. Most of the terrorist recruits are Indonesian, and are being sent by Jemaah Islamiyah, which also attacked the Marriott Hotel in Jakarta in August 2003.

An American military official, speaking on the condition that he not be further identified, said that the United States was providing intelligence and communications support for the current operation to capture Mr. Janjalani, and that there were Navy Seal and Army Special Forces units working in the area with the Filipinos. The American forces would not engage in combat, he said.

The American military has been operating on Mindanao since early 2002, ostensibly as part of training exercises, but there have been numerous reports that American forces have engaged in combat.

Intelligence for this operation and earlier ones is coming from a P3-Orion surveillance aircraft that flies missions from its base in Okinawa, and from small pilotless planes, commonly known as drones, American and Philippine officials said.

The American official said the operation had already pinpointed the location of Mr. Janjalani, and said that he could be captured within weeks.

The United States has offered a $5 million reward for his capture, but similar hopes in the past that he was about to be captured have been dashed. During an attempt in June 2003 to free Gracia and Martin Burnham, American missionaries who had been kidnapped by Abu Sayyaf, Mr. Burnham was killed.

An estimated 80 to 90 American military personnel operate in the southern Philippines, most of them in Army Special Forces units, the American military official said.

Villagers and human rights officials have reported that American troops have engaged in combat operations, and that former American soldiers now working under contract to the Pentagon operate there.

None of these reports have been confirmed, however, and the Pentagon has repeatedly denied that any Americans are engaged in combat in the Philippines.
Posted by: Dan Darling || 07/23/2005 01:28 || Comments || Link || E-Mail|| [384 views] Top|| File under:
Troops raid Islamic school in Thailand
Several Muslim men, seized by police in a raid on an Islamic boarding school in Thailand's far south, are being held for interrogation at a military camp, an army officer has said. Soldiers and police, on Thursday, raided the Islam Suksa Wittaya school in Pattani's Yarang district, the first such operation under a state of emergency declared in the three provinces of Pattani, Yala and Narathiwat on Tuesday. Under a new emergency law that came into effect last week, security forces can hold suspects without charge for up to 30 days with court permission. Suspects must be held in areas other than prison cells.

In Thursday's raid, police were looking for suspects in connection with violence in the three provinces over the past 18 months that has cost about 900 lives and which the government blames on an Islamic insurgency. In the latest violence to hit the area, Nual Dindaeng, a 58-year-old local official, was shot dead by motorcycle gunmen in his pickup truck in Narathiwat's Bacho district, said police Major Chalong Wattanapakdi. Insurgents have generally targeted local officials and security personnel.

Colonel Worraphon Wisarutphit, the deputy commander for Pattani province, said seven men were rounded up at the Islamic boarding school. They are being held at an army base in Pattani, the biggest of the three southernmost provinces. However, a police officer in the area, Colonel Chaiyan Supachaiyakit, said that only five men were being held, including one Cambodian and two Malaysians. He did not explain the discrepancy in numbers.

Security officials had conducted many raids on southern Islamic schools before the state of emergency, and it was not clear whether the circumstances of Thursday's raids were any different from previous ones. The government has repeatedly blamed Muslim teachers for fuelling the area's unrest. The new law allows Prime Minister Thaksin Shinawatra, in areas he declares as emergency zones, to impose curfews, ban public gatherings, limit travel, censor news and ban publications, detain suspects without charge, confiscate property and tap telephones, among other measures.
Posted by: Fred || 07/23/2005 00:00 || Comments || Link || E-Mail|| [351 views] Top|| File under:
Syria-Lebanon-Iran
Several hurt in Beirut car blast
Several people have been injured in an explosion on a street in the Lebanese capital, Beirut. The director-general of internal security, General Ashraf Rifi, told Lebanese television that a bomb had been placed under a car near Rue Monot. The street, filled with restaurants and nightclubs, has a bustling nightlife. The explosion came hours after US Secretary of State Condoleezza Rice left the city after a brief, unannounced visit. EEarlier reports had suggested one person had been killed and up to seven people had been wounded. The BBC's Kim Ghattas said the car had been completely destroyed by a very large blast. The motive and target of the attack remains unclear.
Posted by: Seafarious || 07/23/2005 00:00 || Comments || Link || E-Mail|| [355 views] Top|| File under:
Africa: North
Group claims Sharm al-Shaikh blasts
A group citing ties to al-Qaida says it carried out the Sharm al-Shaikh bombings that have so far killed at least 62 83 people. The posting on a website came just hours after the series of deadly blasts in the Red Sea resort. The group, calling itself the Abdallah Azzam Brigades, al-Qaeda in Syria and Egypt, said that its "holy warriors targeted the Ghazala Gardens Hotel and the Old Market in Sharm al-Shaikh". The authenticity of the statement could not be verified.

The group is one of two that claimed responsibility for the 7 October bombings in the Sinai Peninsula at Taba and Ras Shitan that killed 34 people. "Your brothers, the holy warriors of the martyr Abd Allah Azzam Brigades succeeded in launching a smashing attack on the Crusaders, Zionists and the renegade Egyptian regime in Sharm al-Shaikh," the statement read. "We reaffirm that this operation was in response to the crimes committed by the forces of international evil, which are spilling the blood of Muslims in Iraq, Afghanistan and Chechnya. We declare it loud and clear that we will not be frightened by the whips of the Egyptian torturers and we will not tolerate violation of our brothers' land of Sinai," the statement added in an apparent reference to tourists who travel from neighbouring Israel to Sinai Peninsula for holidays.

The Abd Allah Azzam Brigades are apparently named after Abd Allah Azzam, a Palestinian who led Islamic fighters in Afghanistan and was killed in 1989 by a roadside bomb, and was regarded as the one-time spiritual mentor of al-Qaida chief Osama bin Laden.


Yeah. Zawahiri had him bumped off, I believe. But it was just business.
Posted by: Fred || 07/23/2005 09:54 || Comments || Link || E-Mail|| [508 views] Top|| File under:
Iraq-Jordan
13 Killed in Drive-By Shootings Around Baghdad
At least 13 Iraqis were killed, nine of them policemen, in drive-by shootings in and around Baghdad yesterday, police and ministry officials said. Three policemen were killed and another seriously wounded in two drive-by shootings yesterday morning.


Gunmen drove up alongside a police patrol car in the Al-Baladayat district of west Baghdad and sprayed it with bullets, killing two policemen and wounding another. Half an hour later, gunmen in a car shot dead another policeman in a police vehicle in the same district of the capital. Two civilians were also killed, police said.


Two police commandos dressed in civilian clothes were shot dead from a car in another district of west Baghdad. Two more policemen were shot dead at an east Baghdad crossroads as they directed traffic.


Later in the evening in west Baghdad, two more policemen were killed and three wounded when their patrol car was sprayed with bullets from a passing vehicle, an Interior Ministry official said.


The bodies of two policemen brothers were found shot through the head and chest on wasteland in east Baghdad after being taken by gunmen from their home Thursday, the Defense Ministry said. A third brother, a Sunni Arab imam who was seized with them, was also found dead.


In the so-called Triangle of Death just south of the capital, two civilians died and three were wounded when a bomb exploded on a highway near the town of Latifiyah.
Posted by: Fred || 07/23/2005 08:52 || Comments || Link || E-Mail|| [392 views] Top|| File under:
Afghanistan/South Asia
Nuggets from the Urdu Press
Asma Jahangir working for US
Writing in the Nawa-e-Waqt, Manzur Ahmad stated that Asma Jahangir had started her campaign of shameless 'mixed marathon' so that the Islamic honour being dragged through the mud at Guantanamo Bay could be covered. Her only reaction was writing a letter but in the case of the mixed marathon, she decided to come into the streets.

Cohen as ideological aggressor
Great intellectual Fateh Muhammad Malik wrote in the Nawa-e-Waqt that American author Stephen Cohen, in his book The Idea of Pakistan, had advised Pakistan to submit to the key interests of America and India. This was a kind of aggression of America Sipah-e-Danish (troops of intellect) on Pakistan.

Typist in 'trubbel'
According to the daily Pakistan, a typist at the Board of Secondary and Intermediate Education got into trouble after he mistyped two verses of the Quran in the Islamiat question paper. Two verses were typed as one, which was a serious heresy. The Board had to give concession to the students who attempted the question, but the typist was sent an explanation call. The Board stated that its personnel were pakka (true) Muslim and could not think of wilful heresy.

Follow Iqbal, rethink shariah
Writing in the Jang, Irshad Haqqani stated that according to the great Muslim thinker Allama Muhammad Asad, Islam had to be constantly reinterpreted to fit the exigencies of life. Asad followed the same path as Allama Iqbal, Dr Fazlur Rehman, and today's living scholar, Dr Manzur Ahmad. It was no longer useful for Muslim ulema to insist on the form of hudood as practised in ancient times. President Pervez Musharraf in his recent speeches was appealing for the thinking of Allama Iqbal and Allama Asad. It was no longer good for Muslims to insist on the cutting of hands and stoning to death and on half a witness for women. The late Justice SA Rehman had asked for a council of intellectuals to form a Pakistani shariah. The Council of Islamic Ideology was now equipped with rational scholars who could perform the task. Quoted by the Nawa-e-Waqt, PMLN leader Zafarul Haq said that explaining the Quran in line with Western thinking was an insult to the Quran and a blasphemy.

Cowardice and bravery
Writing in Khabrain Jamaat Islami leader Hafiz Idrees stated that in the case of Zarqawi one heard that he had been wounded, but his followers thanked Allah and announced that they would carry on the war. In the case of Bush, he never got hurt when one Cessna plane caused the White House to vacate in great hurry. One side was brave, the other side was cowardly.

Musharraf's blunder
Quoted in the Jang, leader of the Imamia Students Organisation (ISO) Nasir Abbas Shirazi said that President Musharraf's remarks about Iran's intention of making a nuclear bomb were most uncalled for and untrue. He said Musharraf's description of Israeli prime minister Ariel Sharon as a determined soldier was also condemnable. (The government denied the remark about Iran.) Quoted in the Nawa-e-Waqt, Qazi Hussain Ahmad warned Musharraf not to play with the sentiments of the Pakistani nation by praising Sharon.

Needles out of another girl
According to the daily Pakistan, a girl in Khankah Dogran in Punjab had started producing steel needles from her big toe. So far she had expelled more than a hundred needles. The discovery followed a similar phenomenon in Karachi where a girl expelled needles from her fingers. The doctors said that there was no scientific principle according to which human body could produce steel needles.

Bari Imam attack was on me!
Quoted in the daily Pakistan, the leader of Tehreek Fiqh Jafaria, Agha Syed Hamid Ali Musavi stated that the attack on the Bari Imam shrine was actually meant to kill him. He said there was no Shia-Sunni divide in Pakistan but the enemies of Pakistan were busy trying to create the split.

Why tremble if we have the bomb?
Quoted by the Nawa-e-Waqt, ex-president Rafiq Tarar said why was the government trembling (thar-thar) if it had the nuclear bomb to throw on the enemy. Speaking on the occasion of Yom-e-Takbir he said the government was daily announcing that its nuclear programme was in safe hands. He said soon a popular wave (awami rela) would come and sweep the government from power. He said Nawaz Sharif was brave because he tested the nuclear device in 1998 despite American pressure.

MMA should cut itself off!
Quoted in the daily Pakistan, ex-general Zaheerul Islam Abbasi (1995 unsuccessful military coup) said in Rawalpindi that the MMA should unite all the religious elements and strive for the establishment of khilafat on the model of Khilafat-e-Rashida and not go after a baatil political system. Abbasi has renamed his party from Hizbullah to Azmat Islam.

Bari Imam terrorism done by America!
Quoted in Khabrain, MMA leader Samiul Haq stated that the act of terrorism at Barri Imam Shrine near Islamabad which killed 20 Shias and Barelvis was carried out to stop the nationwide protest being staged against the desecration of the Quran at the American prison in Guantanamo Bay in Cuba.

Bari Imam custodian wants to flee
Quoted by the Jang, the custodian of the Barri Imam shrine near Islamabad, Syed Hassan Raza Mashhadi said in Multan that he would leave Pakistan with his family if the killing of Shias did not stop. He said his father Syed Sibtain Raza was killed by sectarian fanatics in 1996 and he himself had escaped death more than once.
Posted by: Fred || 07/23/2005 08:31 || Comments || Link || E-Mail|| [506 views] Top|| File under:
Iraq-Jordan
Iraq Police Search for Algerian Diplomats
Police tightened security in an upscale Baghdad neighborhood Friday as the search intensified for two Algerian diplomats kidnapped there. At least 16 people died in attacks in Baghdad and elsewhere. More police were on the streets and motorists reported extra checkpoints Friday in the western Baghdad neighborhood of Mansour, where top Algerian envoy Ali Belaroussi, 62, and fellow Algerian diplomat, Azzedine Belkadi, 47, were seized the day before. They were not traveling with bodyguards, officials said.

The kidnappings brought to five the number of key diplomats from Islamic countries targeted in Baghdad in less than three weeks in an attempt to undermine support for the Iraqi government among Arab and Muslim nations. Police officials said they suspected the diplomats and their kidnappers may still be in the Mansour area because witnesses reported the abduction too quickly for the gunmen to have gone far.
Posted by: Fred || 07/23/2005 00:53 || Comments || Link || E-Mail|| [324 views] Top|| File under:
Africa: North
Sharm el-Sheikh corpse count now at 49 83
Hate to say it, but I kinda called that we were in the middle of a summer attack wave that goes at least as far back as the Indian temple attack if not beforehand. This is likely to backfire in terms of popular support, given how many Egyptians work in the tourist trade.


At least 49 people were killed in a series of powerful explosions early Saturday in the Egyptian Red Sea resort of Sharm el Sheik, according to Egyptian state television and wire service reports.

More than 100 people were wounded in the blasts, apparently caused by car bombs at hotels and a market that catered mostly to European and Arab tourists, the television said. Fire and smoke rose in Sharm el Sheik and nearby Naama Bay, which also has a strip of beach hotels.

The Egyptian authorities said many of the wounded had severe injuries, and the death toll was expected to rise. Reuters, citing the police, put the death toll at 49.

Saturday's bombings appeared to be the deadliest terror attack in Egypt since a 1997 assault in Luxor, on the Nile River, that killed 58 tourists.

The explosions rocked the resort area shortly after 1 a.m. Saturday and all took place within a few minutes of one another, witnesses said.

"I heard two blasts and got up and ran out of the hotel," Yasmine el-Bahey, an Egyptian spending the weekend at the Kahramana Hotel, said in a telephone interview. "Everybody was running outside. Glass was shattered and there was a big cloud of black. Everybody ran to the beach. Many of them were naked."

There was no immediate claim of responsibility, and it was not clear whether the bombs were in parked cars or detonated by suicide bombers.

"What happened early this morning is rejected by all people," Egypt's tourism minister, Ahmed el-Maghrabi, told Egyptian television. "These criminal gangs will not be able to prevent people from traveling and moving."

The most powerful bombs went off in a parking lot between the Ghazala and Mövenpick hotels in Sharm el Sheik's Naama Bay area.

The Ghazala Hotel was "completely burned down, destroyed," Amal Mustafa, an Egyptian visitor, told The Associated Press. Television footage showed parts of the building burned out.

Another large bomb exploded in a popular market area a few miles away, the A.P. reported. That blast killed 17 people, many of them believed to be Egyptians sitting at a coffee shop.

In addition, a blast occurred at a busy taxi stand, Egyptian television reported.

Despite the late hour, the streets were still busy because many people stay indoors during the heat of the day and come out late at night.

The violence occurred as Egypt prepared to hold its first multicandidate presidential elections in September. President Hosni Mubarak, who has been in power for 24 years, has prided himself on maintaining stability and has portrayed the elections as a significant reform. However, protesters and other critics of Mr. Mubarak say that opposition candidates will have little chance.

Sharm el Sheik, which sits at the southern tip of the Sinai Peninsula, is Egypt's leading resort and draws foreign tourists year-round from Europe and the Arab world. The area is particularly popular among scuba divers and snorkelers who are drawn to the clear water and abundant marine life.

Sharm el Sheik is also used for international summit meetings: Mr. Mubarak was host to Israel's prime minister, Ariel Sharon, and the Palestinian leader, Mahmoud Abbas, there in February when the Israelis and Palestinians announced a truce.

However, the Sinai Peninsula has also been a target for bombers. Three nearly simultaneous explosions ripped apart hotels in Taba, on the border with Israel, and two other Sinai resorts last October, killing 34 people. Those bombings were aimed at resorts that are popular among Israelis, who accounted for many of the casualties.

The Egyptian authorities linked that attack to the Israeli-Palestinian conflict.

The trial of three men suspected of involvement in the October attacks began this month.

In first reports on the bombing on Saturday, the casualties included people from Britain, Russia, the Netherlands, Qatar, Kuwait, Saudi Arabia and Egypt, the A.P. reported, citing a security official.

Egypt's economy depends heavily on tourism, and the industry had recovered after the series of terror attacks in the 1990's that drove away many Western visitors.

After the 1997 attack in Luxor, Mr. Mubarak's government launched a sweeping crackdown against Muslim radicals opposed to his rule. No major attacks were carried out in Egypt until the bombings last October.

In addition to those blasts, three tourists were killed in two bombings in Cairo in April.
Posted by: Dan Darling || 07/23/2005 00:44 || Comments || Link || E-Mail|| [458 views] Top|| File under:
Afghanistan/South Asia
10 tribals killed in Wana
Ten tribesmen including chieftain Mir Zalam Khan of Yargulkhel tribe were gunned down in South Waziristan in three different incidents on Friday, announced officials and tribal elders. Mir Zalam, two of his brothers and his son and nephew were sprayed with bullets near their home on their way to Wana bazaar, regional deputy administrator Mir Abbas Khan told Daily Times by phone from Wana.

Twenty members of the Ganghikhel tribe were taken into custody under the 'territorial responsibility' clause of Frontier Crimes Regulation law after the killings, the deputy administrator said. "Masked gunmen machine-gunned the vehicle in which Mir Zalam and his family members were traveling. They all died on the spot," an eyewitness said. "The attackers fled after killing the men." No group has claimed responsibility for the killings, nor did the deputy administrator blame any group. Tribal elders were unwilling to blame either the Al Qaeda or Taliban for fear of reprisals.


That tells me who dunnit right there...

A month ago, Mir Zalam escaped a bomb attack unhurt. In late 2003, his young son was shot dead in Wana Bazaar. The deceased was close to Mehmood Khan Achakzai and Afghan President Hamid Karzai, said a tribal journalist. "It is difficult to say who killed him," Khan said. "He was not pro-government enough to blame the Taliban," the deputy administrator said.

A tribal elder, after attending the funeral of the deceased, told Daily Times that the killing had a "devastating effect" on the local population and the "situation had gone out of government control". The latest murders, considered by many to be targeted killings, are part of a spree that started last year. The violence has spread terror among the local Wazir tribesmen in Wana. The other tribesmen killed were Malik Khandan, his son Musa Khan and close friend Haji Muhammad Omar in Karama in Ladah sub-division, northeast of Wana. Khandan was recently elected to the Agency Council, which was formed by the government after the 9/11 incident to democratise the tribal areas. In Karama region, Tribal Lashkar 'General' Taj Muhammad was killed and his body was found in an abandoned compound. Another tribesman died of bullet wounds in the same area. His name could not be ascertained.
Posted by: Fred || 07/23/2005 00:21 || Comments || Link || E-Mail|| [357 views] Top|| File under:
Pak turban roundup continues
Lahore: The detained members of 14 banned religious and militant organisations will be tried under Section 11 of the Anti-Terrorism Act, Punjab Home Secretary Hasan Waseem Afzal told Daily Times. He said that the department had issued a notification in this regard on Friday. The banned organisations include Tehrik-e-Islami (former Tehrik-e-Jafferia), Millat Islamia (Sipah-e-Sahaba), Lashkar-e-Jhangvi, Jaish Muhammad, Lashkar-e-Taiba, Harkat-ul-Ansar, Sipah-e-Muhammad, Hizb-ul-Tehrir al Wilayah Islamia, Shariat-e-Muhammad, Harkat-ul-Mujihdeen and Tehrik-al-Furqan. Afzal said that the members of the 14 banned outfits and religious groups would be tried in anti-terrorism courts. "The government is committed to implementing an anti-terrorism and anti-sectarianism policy. Nobody will be spared."

Meanwhile, security agencies continued to crack down on the militants and activists of banned religious organisations on Friday. But only five men were arrested from all over Punjab. A local Sipah-e-Sahaba leader from Khushab and a man hawking banned Al Rasheed Trust's weekly publication Zarbe-e-Momin were amongst the detainees. The hawker, Riaz, was arrested from Anarkali where he was selling the publication. The police did not confirm his arrest. The home secretary said that 105 people had been arrested till Friday evening in the crackdown. On Thursday, he told the media that around 100 people were arrested. About 90 detainees were sent to jail for 90 days under Section 188 and 3 MPO.

Shahzad Mailk reports from Islamabad: Islamabad Capital Police registered a case against local religious leaders Dr Abdur Rashid Ghazi, Maulana Abdul Aziz and Qari Sohail Abbasi under Section 6/7 of Anti Terrorism Act. Aabpara Police Station registered a first information report against the religious leaders because protesters burned a traffic police sergeant's motorbike and stoned a police checkpoint and nearby vehicles, during a protest led by them. The gathering was protesting against the government's recent raids on seminaries and the arrest of the various religious leaders.

Staff Report adds from Karachi: Dozens of imams were arrested for violating the Loudspeaker Act during Friday sermons here. Police said imams in Kharadar, Mithadar, Gulistan-e-Jauhar, North Nazimabad, Mubina Town, Saeedabad and other areas had been arrested for violating the Act. Cases were registered against Allama Kokab Noorani Okarvi (Masjid Gulzar-e-Habib) and Maulana Abdul Mannan (Jamia Masjid Madina), but they were not arrested. Cases were registered against Maulvi Hamadullah (Madina Masjid), Maulana Khizer Muhammad (Akhund Masjid), Hazrat Bilal Shah (Allahwali Masjid), Qari Hafiz Nazir Ahmed Qadri (Jama Masjid Bilal), Saeed Ahmed (Masjid Hasni Sabri Daud Goth), Maulvi Sher Ahmed (Masjid Taif), Maulana Shujauddin (Jamia Masjid Muslim) and Muhammad Aslam (Makki Masjid) and they were arrested.

Agencies add: Pakistani security forces arrested nearly 100 more suspected militants overnight, following Musharraf's promise to the nation and the international community that he would tighten the leash on Islamic schools to stamp out militancy and hate-propaganda. Within hours of a televised address to the nation on Thursday, security forces raided Islamic schools or seminaries. "Approximately 90 more suspected militants have been arrested in overnight raids across the country, and the number of people in 'preventive detention' is more than 300 now," said an Interior Ministry official monitoring the campaign.

Raids targeted shops selling "hate material", and both police and intelligence agencies were instructed to arrest anyone inciting violence during sermons at Friday prayers, the official said. Nine of the activists were arrested by the Lahore and Faisalabad police for possessing objectionable literature, audiocassettes and CDs. According to a Punjab Police spokesman, the Lahore police arrested three activists and registered three cases at the Anarkali, Shadman and Ichhra police stations. Maulana Malik Khaleel Chinoiti, the local president of PML's religious section and the son of famous religious scholar Maulana Manzoor Ahmad Chinioti, Maulana Illyas Chinoiti, were also arrested. The arrests of the two and the government's action against its own party officials caused quite a stir.
Posted by: Fred || 07/23/2005 00:12 || Comments || Link || E-Mail|| [363 views] Top|| File under:
Africa: North
Follow-up: 45 dead in multiple Sinai explosions
Follow-up and a different source than the one posted by Emily; more at the link.

As many as seven explosions, including at least four car bombs, struck Egypt's Red Sea resort of Sharm e-Sheikh early Saturday, hitting several hotels packed with European and Egyptian tourists and killing at least 45 people in the deadliest attack in Egypt in nearly a decade, witnesses and police said.
Saturday's explosions started at 1:15 a.m. and came in quick succession. Windows were shaken a mile away. Smoke and fire rose from Naama Bay, a main strip of beach hotels in the desert city at the southern tip of the Sinai Peninsula, witnesses said. The area is also popular with Israeli tourists.

Dazed tourists milled about the darkened streets as Egyptian rescuers searched for dead and injured and ambulances sped away with victims. "There seemed to be a lot of bodies strewn across the road," British policeman Chris Reynolds, visiting from Birmingham, England, told the BBC by telephone. "It was horrendous."

At least four car bombs were used in the attack, said a security official in the operations control room in Cairo that was monitoring the crisis. One went off in the driveway of the Ghazala Gardens hotel, a 176-room four-star resort on the main strip of hotels in Naama Bay, said the governor of South Sinai province, Mustafa Afifi. The Ghazala was "completely burned down, destroyed," Amal Mustafa, 28, an Egyptian who was visiting Sharm with her family, said after driving by the site. Footage of the hotel, a three-story complex, showed parts of the building burned out with walls collapsed.

Another car bomb exploded in the Old Market, an area a few kilometers away, killing 17 people - believed to be Egyptians - sitting at a nearby outdoor coffee shop, the control room official said. Three minibuses were set ablaze, though it was not clear if they were carrying passengers. Another blast went off near the Movenpick Hotel, according to a receptionist there who declined to identify himself.

Security officials put the toll at 45 killed and around 200 wounded. The Interior Ministry put out a statement with the death toll holding at 31 and 107 wounded.

The dead in the Sharm blasts included British, Russian, Dutch, Kuwaitis, Saudis, Qataris and Egyptians, a security official said. The officials, including the one in the control crisis, were speaking on condition of anonymity because they were giving information not yet included in the official statement.

It was the deadliest attack in Egypt in nearly a decade. In October 2004, a series of explosions hit several hotels in the Sinai resorts of Taba and Ras Shitan, about 100 miles northwest along the Gulf of Aqaba coast, killing 34 people. Egyptian authorities said that attack was linked to Israeli-Palestinian violence and launched a large wave of arrests in Sinai.

President Hosni Mubarak has a residence in Sharm el-Sheik, at a resort several kilometers outside Naama Bay, and often lives there for weeks at a time in the winter. During the summer, he stays at a residence in the northern city of Alexandria.

A London police officer, Charlie Ives, who was on holiday, told BBC Television that he was in a street cafe about 50 meters away from where two explosions went off.
Posted by: Steve White || 07/23/2005 00:00 || Comments || Link || E-Mail|| [354 views] Top|| File under:
Africa: North
45 Dead and 200 Hurt in Sharm el-Sheikh
A series of explosions, including at least four car bombs, struck the Red Sea resort of Sharm el-Sheik early Saturday, hitting several hotels packed with European and Egyptian tourists. Security officials said at least 45 people died in the deadliest attack in Egypt in nearly a decade. As many as seven explosions in quick succession shook the city, beginning at 1:15 a.m. and rattling windows miles away. Smoke and fire rose from Naama Bay, a main strip of beach hotels in the desert city at the southern tip of the Sinai Peninsula, also popular with Israeli tourists, witnesses said.At least four car bombs were used in the attack, said a security official in the operations control room in Cairo monitoring the crisis in the city 230 miles to the southeast. One went off in the driveway of the Ghazala Gardens hotel, a 176-room four-star resort on the main strip of hotels in Naama Bay, said the governor of South Sinai province, Mustafa Afifi. The Ghazala was "completely burned down, destroyed," Amal Mustafa, 28, an Egyptian who was visiting Sharm with her family, told The Associated Press after driving by the site. Television video of the hotel, a three-story complex, showed parts of the building burned out with walls collapsed. Another car bomb exploded in the Old Market, an area a few miles away, killing 17 people — believed to be Egyptians — sitting at a outdoor coffee shop, the control room official said. Three minibuses were set ablaze. It was not clear if they were carrying passengers, the official said. Another blast went off near the Movenpick Hotel, said a receptionist there who declined to identify himself.
Posted by: Seafarious || 07/23/2005 00:00 || Comments || Link || E-Mail|| [585 views] Top|| File under:
Afghanistan/South Asia
Militant Groups Ban Return of Kashmiri Hindus
Four separatist groups said yesterday they would not allow minority Hindu Pandits who had left the region some 16 years ago to return to Kashmir. Kashmir's moderate separatist leaders and officials said this month they were making plans to help thousands of Kashmiri Pandits to return due to a peace process between India and Pakistan.

Kashmir has moderate separatist leaders?

People want to move back?

Separatist leaders want to help them?

"Maw, I been thinkin'! Mebbe we oughta move back to Poonch!"
"Y'mean back where they cut Grampaw's head off?"
"Yup. Them moderate separatist leaders say they'll he'p us!"
"Back where they cut my nose an' ears off, y'mean?"
"Yup. Sure would be nice to be able to visit Rajouri again!"
"Back to where they dropped you on your head?"
"Yup. C'mon, honey! Loosen my straps an' I'll he'p you pack!"

"They (Hindus) deserted the majority community during the time of crisis and indulged in anti-movement activities," said a joint statement by the four organizations — Al-Nasireen, Al-Arifeen, Save Kashmir Movement and Farzandan-e-Millat. "They will not be allowed to return unless they apologize and offer penance for their acts," said the statement faxed to media organizations.


Statements like that kinda take your breath away, don't they?

The four groups have claimed a series of attacks across the region over the past few years. Authorities say more than 200,000 Pandits fled Kashmir in 1989 due to a rise in the killings of Hindus and attacks on their homes by militants at the start of the rebellion. More than 45,000 people have been killed in the revolt in Jammu and Kashmir, mainly Hindu India's only Muslim-majority state.
Posted by: Seafarious || 07/23/2005 00:00 || Comments || Link || E-Mail|| [353 views] Top|| File under:
Who's in the News
72
[untagged]
Bookmark
E-Mail Me
The Classics
The O Club
Rantburg Store
The Bloids
The Never-ending Story
Thugburg
Gulf War I
The Way We Were
Bio
Merry-Go-Blog
Hair Through the Ages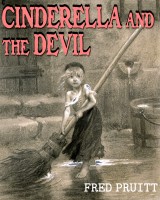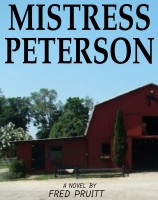 On Sale now!


A multi-volume chronology and reference guide set detailing three years of the Mexican Drug War between 2010 and 2012.

Rantburg.com and borderlandbeat.com correspondent and author Chris Covert presents his first non-fiction work detailing the drug and gang related violence in Mexico.

Chris gives us Mexican press dispatches of drug and gang war violence over three years, presented in a multi volume set intended to chronicle the death, violence and mayhem which has dominated Mexico for six years.
Click here for more information


Meet the Mods
In no particular order...


Steve White
Seafarious
Pappy
lotp
Scooter McGruder
john frum
tu3031
badanov
sherry
ryuge
GolfBravoUSMC
Bright Pebbles
trailing wife
Gloria
Fred
Besoeker
Glenmore
Frank G
3dc
Skidmark
Alaska Paul



Better than the average link...



Rantburg was assembled from recycled algorithms in the United States of America. No trees were destroyed in the production of this weblog. We did hurt some, though. Sorry.
3.235.101.50