Britain
Guardian Seethes, Whines
Short version: Guardian lets Muslim trainee write an editorial on the July 7 London bombings. Blogger discovers trainee is member of radical Islamist organization. The Independent picks up the story. Trainee eventually fired. Guardian publishes strange sour grapes editorial:
Rightwing bloggers from the US, where the Guardian has a large online following, were behind the targeting last week of a trainee Guardian journalist who wrote a comment piece which they did not care for about the London bombings. The story is a demonstration of the way the 'blogosphere' can be used to mount obsessively personalised attacks at high speed.

Scott Burgess, a blogger from New Orleans who recently moved to London, spends his time indoors posting repeated attacks on the Guardian...He pitched into Mr [Dilpazier] Aslam, who as it happened, beat him to the traineeship on the Guardian.
There's much, much more, far more petulant than that. Burgess applied to the Guardian traineeship as a joke, figuring [correctly] that his political views were unlikely to get him a slot. I'll send you to Biased BBC, which has a link-filled round-up of the matter. Who's got the sour grapes graphic?
Posted by: Angie Schultz || 07/23/2005 12:14 || Comments || Link || E-Mail|| [311 views] Top|| File under:
Caribbean-Latin America
Cuban dancers granted asylum
take first step toward citizenship

LAS VEGAS (AP) - Clutching Social Security applications and asylum authorization letters, a troupe of performers entered a federal office here Friday as one of the largest groups of Cubans ever to defect to the United States.

...snip...

Yahima Elias, a 25-year-old singer, said she intends to become a citizen, but first intended to get her Social Security number.

"This day means for me the beginning of a new life," Elias said. "Finally we exist in the United States. This means everything is possible if you fight hard."
Posted by: Throck Sloluth2577 || 07/23/2005 04:59 || Comments || Link || E-Mail|| [319 views] Top|| File under:
Internal unrest impairs Mexican political parties
The fallout from several recent state elections in Mexico, which began with discontent and internal fractures, has unexpectedly erupted into something more serious within all major parties.


Posted by: Throck Sloluth2577 || 07/23/2005 05:16 || Comments || Link || E-Mail|| [316 views] Top|| File under:
Priest Allied to Aristide Jailed
A priest allied to ousted President Jean-Bertrand Aristide has been arrested in connection with the killing of a prominent journalist, his lawyer said Friday. The Rev. Gerard Jean-Juste was questioned by the judge and sent to the Central Prison and told he would be charged in connection with the death of Jacques Roche, said Bill Quigley, the priest's American defense attorney. However, chief government prosecutor Audain Daniel said a decision had not yet been made on whether to charge Jean-Juste, an outspoken critic of Haiti's interim government. In an interview before he was questioned by the judge, Jean-Juste, a possible candidate for president in fall elections, was in a cell with more than 20 people and said he feared for his life. "My enemies are trying to eliminate me," he said in an interview with The Associated Press.


"I gots millions o' enemies!"

The priest has emerged as a leader of Aristide's Lavalas Family party, which has been accused by the interim government of stoking violence to push for the return of the former president, who was ousted following a bloody rebellion in 2004.
Posted by: Fred || 07/23/2005 00:56 || Comments || Link || E-Mail|| [302 views] Top|| File under:
Down Under
Australian Submarine 20 seconds from death
AN Australian submarine carrying 55 sailors was seconds from sinking to the bottom of the Indian Ocean following a catastrophic on-board flood off the coast of Perth. The near-tragedy has forced the navy to permanently reduce the diving depth of its fleet of six Collins-class submarines for safety reasons - a move that has weakened their military capability.

An investigation by The Weekend Australian has revealed that an accident on board HMAS Dechaineux on February 12, 2003, was more serious than the navy has publicly admitted.
"I don't think there was anybody on our boat who wasn't shit-scared that day," said Able Seaman Geordie Bunting, who almost drowned in the flood and who has now spoken about it for the first time. "Another five seconds and we would have been in big trouble ... another 10 and you have got to question whether we could have surfaced."

Mike Deeks, the then commander of the navy's submarine force, said: "We were talking seconds, not minutes. It was a very serious, significant flood."

The depth at which the accident occurred and the maximum depth to which the submarine fleet is now capable of diving is classified information. All operational details about the vessel are classified because they could aid an enemy.

The accident happened about 40 nautical miles off Perth when a sea water hose in the lower engine room failed just as the Dechaineux, the fourth of the navy's six Collins-class submarines, was at its deepest diving depth. "There was a loud bang and something hard flew past my head," Seaman Bunting said. "Then the water flooded in and I got tossed around like in a washing machine. It was coming in so fast I thought it was all over."

Two sailors rushed to rescue Seaman Bunting from the flooded engine room as Dechaineux's captain Peter Scott and his crew tried desperately to stem the flow of sea water and make the stricken submarine climb. The crew succeeded in stopping the flood but the submarine had taken so much water it did not respond immediately to the emergency commands. "It was pretty bloody close, mate. There would have been a lot of people frozen in the moment," Seaman Bunting said.

Lieutenant Commander Geoff Wadley, who was in the control room when the flood occurred, said: "There was a period before the submarine reacted and there was a lot of tension in the air." Able Seaman Greg Sullivan, who saved Seaman Bunting's life by fishing him out of the flooded room, said: "I was thinking we could be in trouble. You knew it was taking longer than it should (to start to surface)."

If the flood had not been stopped in time, Dechaineux and its crew would have sunk and been crushed by water pressure before hitting the seabed. "It would have been like crushing an empty Coke can in your hand," Seaman Bunting said. "We were too deep to hit the bottom alive." Senior naval sources estimate that if the flood had continued for another 15-25 seconds, Dechaineux would have become too heavy to climb back to the surface.

Asked by The Weekend Australian to confirm if Dechaineux was about 20 seconds from disaster, the navy said: "All floods in submarines are serious and time is clearly a critical factor."

At the time of the accident, the navy admitted Dechaineux had taken on water but hid the true gravity of the situation. It would have been Australia's worst military disaster since the 1964 HMAS Voyager tragedy near Jervis Bay on the NSW south coast, which left 82 sailors dead. The navy responded to the crisis by ordering the submarine fleet back to port and conducting exhaustive tests on the hose that failed.

However, it was never able to find a fault with the hoses, which are still used. Instead, the navy has reduced the diving depth of the submarines, and as a result the pressure placed on the seawater hoses. There has not been a major flooding incident since.

Despite teething problems, the six Collins submarines have performed above expectation in operations, becoming one of the nation's most valuable military assets.

Captain Scott nominated two of his crew for bravery awards. But more than two years later, those medals have still not been presented. "We all had a pretty good idea how completely catastrophic it could have been," said a senior crew member who asked not to be named. "If it had been any worse, we wouldn't have got up, and if our propulsion system had failed we wouldn't have made it. We were probably only 20 seconds away (from sinking)."

Seaman Bunting said the accident changed his life. "I'm still nervous about it. It's the closest I'd like to come to death."
Posted by: Anonymoose || 07/23/2005 10:45 || Comments || Link || E-Mail|| [313 views] Top|| File under:
German Opposition's Lead Shrinks in Poll, Left Alliance Climbs
July 22 (Bloomberg) -- The German opposition's lead over Chancellor Gerhard Schroeder's Social Democratic Party in polls for September's national election keeps shrinking as the new left alliance climbed, a survey for ARD television showed.

Voter support for the Christian Democratic Union and its Bavarian sister party, the Christian Social Union, held at 42 percent, the poll by market researcher Infratest found. The Free Democratic Party, potential ally in a coalition government led by the CDU and CSU parties, fell one point to 7 percent.

,strong>The new Left Party, formerly known as the post-communist Party of Democratic Socialism which is campaigning with the pro- labor Election Alternative for Labor & Social Equality, rose one point to a record 12 percent. Schroeder's Social Democrats and his coalition partner, the Green Party, held at 27 percent and 9 percent respectively, according to the poll of 1,000 people.

``The main opposition's lead is withering,'' Udo Vorholt, a politics lecturer at the University of Dortmund, said in a telephone interview. ``The gap between both camps is nothing more than a whisker.''

A possible alliance of CDU, CSU and FDP parties, which ruled Germany for 16 years before Schroeder took office in 1998, has support of 49 percent of voters, the Infratest poll showed. Conversely, Schroeder's SPD, the Greens and the new left alliance would garner a combined 48 percent.



EFL
Posted by: Mrs. Davis || 07/23/2005 08:41 || Comments || Link || E-Mail|| [336 views] Top|| File under:
Oregon residents may have up to 1-1/2 pounds of dried marijuana and six mature plants
State Senators have unanimously endorsed a plan that would let holders of medical marijuana cards in Oregon have up to 1 1/2 pounds of dried marijuana and six mature plants. The legislation, which now moves to the House, is aimed at clarifying ambiguous sections of Oregon's voter-approved medical marijuana law that took effect in 1998.

The bill "provides the clear, bright lines that law enforcement needs to enforce the law fairly, without infringement on the rights of those who legitimately use the product," said Sen. Bill Morrisette, D-Springfield, the bill's chief sponsor.

Lack of clarity in the existing law means law officers sometimes "can get into situations where they're not sure how to proceed," said Kevin Campbell, executive director of the Oregon Association Chiefs of Police. "The reason we like the bill is we think it clears up some of the ambiguity. It gives officers more solid ground to stand on."

Oregon NORML (National Organization for the Reform of Marijuana Laws) is also backing the bill, with Madeline Martinez, the group's executive director, calling it a "great enhancement" for patients.

Current law permits cardholders and caregivers — people who grow marijuana for cardholders who can't or don't want to grow their own — to grow three mature and four immature plants and to possess up to three ounces of dried marijuana. The legislation lets cardholders grow up to six mature plants and 18 seedlings and possess 24 ounces of dried marijuana. But in exchange for that provision, law enforcement got something important to them: patients would no longer be able to argue in court that having more marijuana than permitted is a medical necessity and therefore permissible.

That change is one of the reasons that Leland Berger, a Portland attorney who helped draft the original law and defends medical marijuana patients, opposes the Senate legislation.
"This compromise legislation leaves people and situations behind, and that's how come I'm opposed to it," Berger said. Berger said the increased limits are inadequate, particularly for outdoor growers who have only one crop a year. And he doesn't like a provision that restricts caregivers to grow for no more than four patients.
Posted by: Anonymoose || 07/23/2005 10:13 || Comments || Link || E-Mail|| [311 views] Top|| File under:
International-UN-NGOs
G8 Leaders Tout Massive Wind Farms To Thwart Global Warming
According to an anonymous source, the conglomeration of world leaders at the recent G8 Summit in Scotland decided almost unanimously on an initiative to combat the threat of global warming. Their answer: strategically placed wind farms aimed at cooling the overall air temperature of the globe.

The announcement of the news was forestalled by the recent terror bombings that ripped through the London underground on July 7th.

The plan was presented to the meeting of world leaders by an international scientific team made up of American and British climate experts, the Wind and Hydropower Institute for Rapid Recooling (WHIRR) pulling from a collection of research known as the British Refrigeration Resource Repository (BRRR).

The proposal was spearheaded by Lord May, the president of the Royal Society, Britain's leading scientific institution.

"Never before have we faced such a global threat. And if we do not begin effective action now, it will be much harder to stop the runaway train as it continues to gather momentum," Lord May said to the summit members.

The plan calls for a multi billion dollar construction program aimed at "wind redirection"- massive wind farms, that would take up land the size of New York state, with over 600,000 massive wind turbines, some over 200 meters high with blades stretching to 50 to 75 meters long.

These farms would be placed in oceanic and large lake areas, as well as regions near the North and South Poles, pulling the chilling wind from surface of the water and redirecting them outward toward the poles. The wind farms would set up a sophisticated network of wind transmission thought to stop melting glacial formations and eventually end global warming.

Based on the presentation, the UK Government is proposing to reclaim half of all available land in Kent and Essex to erect the wind farms. Four Scottish Islands have already been purchased under compulsory purchase orders. In all over 2,million perhaps many more 'giant wind turbines will be produced and erected with immediate effect.

Canada and Russia, nearest to the Arctic Circle, will bare the brunt of 'front line turbines', with over 500,000 each. Argentina and Australia are also considering front line wind farm efforts on an equal scale.

President George W. Bush, who has been under heavy criticism for his refusal to sign the Kyoto Protocol aimed at reducing global emissions, was quick to sign on to the effort. Mr. Bush felt that the building and maintaining of the gasoline-powered turbines would create badly needed jobs while answering the world's call to a "War on Warming."

"Global warming has aroused a sleeping, sweaty giant. The American people are committed to ending this cancerous threat to our way of life," said the President.

Bush said land surrounding the Great Lakes and most of the lakes in Minnesota would be claimed by the government under the rule of eminent domain. The project is expected to take six years at an expense of $70 billion.

Six of the world leaders agreed that a global initiative was needed to solve a global threat. President Jacques Chirac of France and Gerhard Schroeder of Germany dissented the majority opinion claiming the effectiveness of such an expensive and land-consuming endeavor lacked empirical evidence.

President Chirac took the debate one step further by accusing President George W. Bush and his administration of cooking the books on wind farms, and accusing British Prime Minister Tony Blair of being a puppet of the American agenda setters.

The type of wind farms proposed, argued Chirac, would exclusively run on gasoline, implying that the giant wind turbines would only serve to fatten the pockets of oil tycoons. In addition, Chirac expressed disappointment that none of the other countries had asked for French input on turbine development.

Environmentalists have voiced concern and mixed emotions about the initiative. While global warming is high on their list of concerns, they were reticent to accept the emissions produced by giant gasoline powered fans. In addition, they expressed worry over the potential loss of birds. It is estimated that in Toronto alone, because of the tall buildings, 10,000 birds die every year from colliding with the stationary structures.

Supports dispute those estimates by citing the 7000 turbines already erected in California along a migratory route that have been responsible for only 0.2 bird deaths per turbine per year. While it is unknown if California birds are smarter than Canadian birds, experts say a loss of birds could have the added benefit of controlling the spread of the Asian bird flu.

Philip Stott, Emeritus Professor of Biogeography at the University of London says the idea is without merit. Mending the world's looming climate woes with wind farms, he says, "is like trying to solve the pensions' crisis by putting a tax on babies' nappies. It stinks."

The professor went on to say that cold was not desirable anyway as cooler climes promoted bad economies, declining agriculture, disease, and a lack of biodiversity.

"And it is all aeolian ephemerality anyway," he added.

**The entirety of the above article is false and should not be believed by anybody with half a brain. Cheers.

Fooled Google who classified it as news.



Posted by: phil_b || 07/23/2005 00:22 || Comments || Link || E-Mail|| [455 views] Top|| File under:
Home Front: Tech
'Longhorn' no more: the new version of Windows to be named 'Vista'
Microsoft Corp. ditched the code name Longhorn on Friday, announcing the next version of its flagship Windows operating system will be called Windows Vista. The world's largest software maker also said it will release the first of two test versions to developers and information technology professionals by Aug. 3. The company did not say when it expects to release a second test version to a broader audience, but said it remains on target to ship the oft-delayed update to Windows XP sometime in the second half of next year.

Microsoft gave an internal gathering of its employees in Atlanta the first word about the new name Thursday. "The core idea around Windows Vista is bringing clarity to the user so they can focus on what matters most," Brad Goldberg, general manager for Windows product management said Friday. Vista's features will include better ways to visualize data, such as seeing through windows that are stacked atop each other, more natural file organization and faster searching. The operating system will also be designed to better protect computers against viruses and spyware.
Posted by: Anonymoose || 07/23/2005 10:22 || Comments || Link || E-Mail|| [547 views] Top|| File under:
Home Front: Culture Wars
Souter-home campaign targets pols
An advertising entrepreneur leading an effort to seize David Souter's home in response to the high court's controversial eminent domain decision is encouraging citizens to mount a campaign against leaders of the justice's New Hampshire town.

Logan Darrow Clements said today on "Joseph Farah's WorldNetDaily RadioActive" program that the five members of the board of selectmen of Weare, N.H., rejected his proposal to take Souter's property, prompting a call for their removal from office. Clements wrote to the board, explaining he needed to find out if they already opposed the proposal so he would know whether it was worth the money and effort to produce a formal presentation.

Selectman Joseph Fiala replied, saying in conclusion, "While I understand your frustration with the offending decision of the Court, I hope you will reconsider your position and take one I'm sure you are more comfortable with – that is to defend the property rights of all citizens, whether we agree with them or not. Peace, Joe Fiala, Weare Selectman".

But Clements contends Fiala doesn't understand that in taking that position, he is giving Souter special rights. The Los Angeles entrepreneur is encouraging people to write to the selectman board members "and explain that giving Mr. Souter a special exemption from his own ruling is not defending property rights, as they are trying to assert.""Equal justice under the law means we all are treated equally," he said.

Clements said he's asking the residents of Weare to continue with a ballot-initiative drive to circumvent the board and to investigate whether local laws allow them to remove the entire board of selectmen from office. "America now needs the assistance of the residents of Weare so that the torch of liberty can enlighten one who has so soundly turned his back on all those who died to keep it lit," Clements says on his website.

The town of Weare has been inundated with calls in support of the proposal since WND first publicized the story of how Clements plans to turn eminent domain against one of its champions. Clements says he's received more than 5,000 e-mails and over 400 phone calls.

The U.S. Supreme Court ruled 5-4 two weeks ago that local towns and cities can seize homes and private businesses through eminent domain and turn the properties over to private developers for no other reason than the fact that it would result in higher tax revenues for the municipality. A few days after the ruling, Clements faxed a request to Chip Meany, the code enforcement officer of Weare, seeking to start the application process to build a hotel on 34 Cilley Hill Road, the present location of Souter's home. Clements wants to build "The Lost Liberty Hotel" on the property as a kind of museum commemorating the lost right to private property in America.
Posted by: Anonymoose || 07/23/2005 10:09 || Comments || Link || E-Mail|| [326 views] Top|| File under:
Southerners rise to fillet Vietnamese 'catfish' claims
The catfish rules. The American catfish, that is.
Those loyal to this bewhiskered and beloved staple of fish fries are reeling over a new study from Mississippi State University that dared declare that the Vietnamese basa "catfish" makes better eating than the home-grown variety. Folks are about ready to throw hush puppies.
"Bad study, bad science. This was obviously a flawed study conducted by a professor who doesn't know the difference between come here, and sic 'em," Rep. Mike Ross, Arkansas Democrat, said yesterday.
"The American farm-raised catfish has been raised on a farm on the delta -- and not the Mekong Delta. There's not anything that compares to it. For a study to promote this so-called 'catfish' from Vietnam is just absolutely insane," Mr. Ross said.
Indeed, food science professor Doug Marshall presented a paper titled "Sensory quality difference between U.S. farm-raised catfish fillets and Vietnamese basa fish fillets" before the annual meeting of the Institute for Food Technology in New Orleans on Wednesday.
During his research, Mr. Marshall served both fried and baked versions of American channel catfish and the basa variety to 58 "untrained panelists," who preferred the latter by a 3-to-1 margin, according to the analysis.
"Based on these results, attempts should be made by the domestic catfish industry to improve the eating quality of their products, which will help ensure competitiveness in the international marketplace," Mr. Marshall notes in his study.
Them there were fightin' words for the catfish farmers. "The reported findings from Mississippi State don't add up, given that U.S. farm-raised catfish is the fourth-most-popular fish in the country," said Roger Barlow, president of the Mississippi-based Catfish Institute, which represents 1,000 catfish farmers in 13 states.
He cited U.S. Census Bureau figures that found restaurants alone served 300 million pounds of catfish last year, but only 9 million pounds of basa. The American fish are raised in clay ponds, Mr. Barlow notes, and fed high-protein grain.
"My customers always leave happy and satisfied," vouched Evelyn Roughton, chef of Crown in the Town, a catfish restaurant in Indianola, Miss.
The university now contends that the study was "preliminary" and meant for an academic rather than a public audience, according to Benji Michael, former director of Mississippi State's food sciences department.
"This study has received more attention than it deserved except in North Korea," said Vance Watson, dean of the school's Agriculture and Life Sciences Department. "Particularly the 'preference' part. It was such a small sample, like taking the Pepsi Challenge. But once it got in our local media, folks got stirred up."
What was overlooked, Mr. Watson said, was that American catfish are farmed under controlled circumstances, with local food and quality water. "And that means quality," he added.
Folks get fierce about their catfish because it is, in some ways, an allegory of the South, said John T. Edge of the Center for the Study of Southern Culture at the University of Mississippi.
"Catfish was once the food of the poor, now it is celebrated. The South has risen up as well," Mr. Edge said. "But there's heritage and mythology, too. Catfish represents a simpler time, when all good food was fried in roiling fat and the bounty of the rivers and stream was there for the taking."
Among other things, love of catfish has inspired the annual World Catfish Festival staged in Belzoni, a town of 2,300 in the Yazoo delta country of Mississippi. The festival boasts its own "Miss Catfish."
But the catfish also was the catalyst in a trade war that began five years ago after lower-priced Vietnamese basa fish arrived on these shores, billed as "catfish." The cheaper imports quickly commanded 20 percent of the annual $590 million catfish industry, prompting Southern lawmakers to scurry for protective legislation on behalf of farmers in Mississippi, Arkansas and 12 other states.
They won. The 2002 Farm Bill prohibited the Vietnamese basa from bearing a catfish label. A year later, the Commerce Department imposed a tariff on the imported fish of up to 64 percent -- a ruling applauded by Mr. Ross but not the 400,000 sundry people employed in the Vietnamese catfishing industry.
About a third of their exports had gone to the United States in previous years. "Those fish raised in a cage in some muddy Vietnam river are no more related to an American catfish than a cat to a cow," Mr. Ross said. "And I am sure that the study is now a source of total embarrassment to Mississippi State University."

Posted by: Mrs. Davis || 07/23/2005 08:47 || Comments || Link || E-Mail|| [329 views] Top|| File under:
Africa: Subsaharan
ZimBob Gets The Dreaded Strongly Worded Rebuke From UN
Oh my.


In an unusually harshly worded report released Friday, the United Nations called on the Zimbabwe government to halt what it said was a disastrous two-month campaign of urban slum destruction, and a violation of international law that has created a humanitarian crisis of "immense proportions."


S'okay to do the racist thingy, destroy your agricultural base, starve your country, etc., but this? This is, um, bad.


The report, commissioned by UN Secretary-General Kofi Annan, estimates 700,000 people have been left homeless or without means to support themselves since the countrywide "Operation Restore Order" began. Another 2.4 million have been affected indirectly.

Annan called the report "profoundly distressing" and said Zimbabwe should "stop these forced evictions and demolitions immediately" and "ensure that those who orchestrated this ill-advised policy are held fully accountable ... " Zimbabwean Minister Simbarashe Mumbengegwi called the report "biased and wrong."

During the campaign, neighborhoods have been torn down and thousands of street vendors had their stalls destroyed and merchandise confiscated. Schools have been demolished and, in one Harare slum, a clinic providing anti-retroviral drugs for children was torn down.

Hundreds of people who took refuge in churches were rounded up by police in the night hours this week and taken to holding camps. The displaced have been told to return to rural areas, which are themselves suffering food shortages. Many are sleeping in the open during the Southern Hemisphere winter.

The UN report, which was based on a two-week fact-finding mission by Anna Tibaijuka, executive director of UN Habitat, said it will take years for Zimbabwe to recover from the effects of the campaign and there is immediate need for food, shelter and medicine for many of the affected. She called on Zimbabwe to allow in foreign aid.

Zimbabwe says the campaign is an urban renewal program to clamp down on crime and black-market trading. The opposition says the government moved against people who opposed it politically. Tibaijuka said whatever the motive, the result has been wide-scale suffering.

Opposition and rights groups cheered the UN report, saying it brings to the world's attention the massive suffering. "It vindicates those of us who had said from the very onset that this exercise was cruel, that it was inhuman and that it had been carried out without any consideration of the well-being of the victims of that operation," said Paul Themba-Nyahi, spokesman for an opposition group.

The report also will ramp up international pressure on the leader of neighboring South Africa, Thabo Mbeki, who has been criticized at home and abroad for not condemning human rights violations in Zimbabwe. No African leader has criticized the campaign so far.

Mbeki had said he would not comment until the UN report was released. But local newspapers have reported that South Africa is lending $1 billion to Zimbabwe, which is desperately short of foreign currency to buy gasoline, food and other necessities.


When Kofi gets his "Humanitarian Crisis!" hat on, self-inflicted wound notwithstanding, you can bet the West is expected to ride to the rescue, checkbook in hand...
Posted by: .com || 07/23/2005 05:21 || Comments || Link || E-Mail|| [312 views] Top|| File under:
Home Front: Economy
New Frontiers in Advertising
A German magazine sold out in a day after offering readers vouchers for a free sex session at a brothel in Austria. Readers of the Freizeit Magazine said they were shocked when they opened the mag to find a full page advert for a brothel in Salzburg. Prostitution is legal in both countries and the ad promised "half an hour free sex with a lady of your choice" for anyone who cut out the coupon and brought it with them on their next visit. Local woman Vera Hahnen, who regularly buys the lifestyle magazine to find out what's going on at the weekends, said: "I was appalled by the advert. The magazine is supposed to be about leisure and entertainment activities, but I don't find paying women to have sex with them particularly entertaining. The advert is indecent and sexist."


Vera, you don't find it entertaining because a.) you're presumably heterosexual and b.) you have no senzayuma...

But the head of the advertising section says he does not understand what all the fuss is about. He said the advertisement was "in no way salacious neither in content nor visually", and accused complainants of "nitpicking". Owners of the sex club report a boom in business since running the adverts.
Posted by: Anonymoose || 07/23/2005 00:00 || Comments || Link || E-Mail|| [311 views] Top|| File under:
Who's in the News
72
[untagged]
Bookmark
E-Mail Me
The Classics
The O Club
Rantburg Store
The Bloids
The Never-ending Story
Thugburg
Gulf War I
The Way We Were
Bio
Merry-Go-Blog
Hair Through the Ages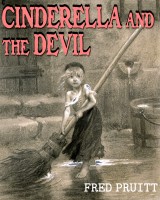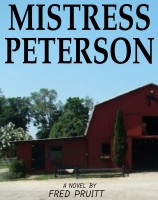 On Sale now!


A multi-volume chronology and reference guide set detailing three years of the Mexican Drug War between 2010 and 2012.

Rantburg.com and borderlandbeat.com correspondent and author Chris Covert presents his first non-fiction work detailing the drug and gang related violence in Mexico.

Chris gives us Mexican press dispatches of drug and gang war violence over three years, presented in a multi volume set intended to chronicle the death, violence and mayhem which has dominated Mexico for six years.
Click here for more information


Meet the Mods
In no particular order...


Steve White
Seafarious
Pappy
lotp
Scooter McGruder
john frum
tu3031
badanov
sherry
ryuge
GolfBravoUSMC
Bright Pebbles
trailing wife
Gloria
Fred
Besoeker
Glenmore
Frank G
3dc
Skidmark
Alaska Paul



Better than the average link...



Rantburg was assembled from recycled algorithms in the United States of America. No trees were destroyed in the production of this weblog. We did hurt some, though. Sorry.
54.237.183.249