-Short Attention Span Theater-
Give the Guy Some credit - Clinton brokers landmark Aids deal
I'm not the biggest fan of Bill Clinton, but Bill certainly has taken what Bob Geldoff said to heart.


BBC - EFL

Four companies that produce generic Aids drugs have agreed to reduce the cost of the drugs for millions of people in developing countries under a deal brokered by former US President Bill Clinton.

The companies in India and South Africa say they will provide the medication to several nations in Africa and the Caribbean at less than a third of the cost of patented versions.

Aids organisations have hailed the deal as a breakthrough, with the potential to save millions of lives.

Mr Clinton said treatment could begin in places where until now there had been virtually no medicine and no hope.

Nine countries in the Caribbean, as well as Mozambique, Rwanda, South Africa and Tanzania will receive the low-cost medication.
The agreement was reached after advisors from the William J Clinton Presidential Foundation worked with the drugs firms to find ways to cut costs.

Under the deal, the price of a generic triple-drug regimen will be less than 40 cents a day, as opposed to more than $1.50 for the same patented medicines.

"This agreement will allow the delivery of life-saving medicines to people who desperately need them," Mr Clinton said.

He said he hoped up to two million people would receive the cut-price drugs by 2008.

Mr Clinton has secured partial funding from wealthier nations to help the countries pay for the drugs and for improvements in the countries' health systems.

Ireland, for example, has committed $58.3m over five years to Mozambique. Canada has also agreed to be a commit funds.

The four African nations have each secured additional funds from other sources, including the World Bank and the Global Fund to Fight AIDS, Tuberculosis and Malaria.

Analysts say the companies are able to provide the drugs at cheaper prices by cutting marketing and distribution costs because the treatments are so well known there is no need for them to be advertised.

Profits from drugs used for other ailments not related to Aids can also used to offset the cost of providing cheaper Aids treatments. In addition, already existing drugs do not have the burden of large research and development expenses.

The high cost of anti-retroviral drugs is a big issue in poor countries, with campaigners often arguing that drug companies' profit margins are too large.

In southern Africa, only 50,000 out of four million Aids sufferers are receiving required treatment. Aids campaigners have welcomed Mr Clinton's initiative as an important step forward.

There will still be the same type of availability and logistics problems that are causing high death rates during childbirth that OP pointed out.



"Providing Aids treatment to those who most urgently need it in poor countries is the most urgent health challenge the world faces," said Dr Lee Jong-Wook, director of the World Health Organization.

Irish rock star Bono, a leading Aids activist, said the deal "marks a crucial breakthrough in the Aids emergency, showing that we can, and must, wage a successful war against this preventable and treatable disease".



Posted by: Super Hose || 10/24/2003 5:21:39 PM || Comments || Link || E-Mail|| [264 views] Top|| File under:
'Iceman' Grabs Shark to Save Men
Well PETA might be pissed, but I don't think they'll bother this guy.


An Icelandic fishing captain, known as "the Iceman" for his tough character, grabbed a 660-pound shark with his bare hands as it swam in shallow water toward his crew, a witness said Thursday. The skipper of the trawler "Erik the Red" was on a beach in Kuummiit, east Greenland, watching his crew processing a catch when he saw the shark swimming toward the fish blood and guts -- and his men.
Captain Sigurdur Petursson, known to locals as "the Iceman," ran into the shallow water and grabbed the shark by its tail. He dragged it off to dry land and killed it with his knife.


Don't be f***ing with the Iceman.


"He caught it just with his hands. There was a lot of blood in the sea and the shark came in and he thought it was dangerous," Frede Kilime, a hunter and fisherman who watched from the beach, told Reuters by phone from Greenland.


Frede, where's the video camera? You coulda been rich!


Icelandic author and journalist Reynir Traustason, who knows the trawler captain, said the act was typical of the man. "He's called 'the Iceman' because he isn't scared of anything," he said. "I know the people in that part of the world. They are really tough."


Evidently...
Posted by: tu3031 || 10/24/2003 11:16:08 AM || Comments || Link || E-Mail|| [277 views] Top|| File under:
A sad day for aviation: Final take-off for Concorde
It's not WoT, but it's certainly not Peshawar...


Concorde has taken off for the last time, ending three decades of supersonic travel. Three flights are under way and will converge on Heathrow airport to touch down at 1600 BST, cheered on by thousands of onlookers.


It would be fitting to hold a champagne toast to the old bird. But it'll have to be a beer. Maybe a French beer.
Posted by: Bulldog || 10/24/2003 10:15:12 AM || Comments || Link || E-Mail|| [259 views] Top|| File under:
Afghanistan
You aren't going to believe this...
Miss Earth, 2003 international beauty pageant being held in Manila on November 9. Words fail me. My turban has unravelled. My curly-toed slippers have gone limp. My AK feels so... so... empty.
Posted by: Fred Pruitt || 10/24/2003 19:55 || Comments || Link || E-Mail|| [344 views] Top|| File under:
10 civilians killed in ambush in northern Afghanistan
Ten civilians, including five women and two children, have been killed in a "terrorist" ambush in northern Afghanistan, state television reported on Friday. The ambush occurred at 9:30 pm on Thursday when a vehicle carrying 12 people was attacked on a road in Samangan province, which borders Tajkistan and Uzbekistan, the report quoted a local commander, Rahmatullah, as saying. The vehicle had been travelling from the village of Shirkar, 60 kilometres east of the provincial capital Aybak, when it was hit by three anti-tank rockets, then peppered with small arms fire. Ten civilians were killed, another person injured and a child left unhurt, according to the report. Nine attackers fled the scene. Samangan province has largely escaped the violence which has beset many areas of Afghanistan since the fall of the Taliban regime in late 2001. The Taliban has launched a series of bloody attacks in southern Afghanistan in the past few months but the hardline Islamic movement has traditionally had few supporters in Samangan.

Posted by: Fred Pruitt || 10/24/2003 16:24 || Comments || Link || E-Mail|| [255 views] Top|| File under:
Afghans May Talk With Ex-Taliban Official
EFL AP from Newsday


The Afghan government might hold talks with a former top Taliban official, but only if it determines he has no complicity in terrorism or crimes against the Afghan people, the president's spokesman said Thursday. Former Foreign Minister Abdul Wakil Mutawakil recently offered to assist President

Hamid Karzai's

government in quelling tension inside the country in exchange for his freedom from U.S. custody.


Looks like he is not necessarily headed for Miami as speculated.


Karzai recently said he welcomed members of the Taliban rank-and-file not responsible for the hard-line movement's actions, presidential spokesman

Jawid Luddin

said. Some responses came from Afghans in Pakistan who say they are resisting pressure to return home to fight foreign troops and Karzai's central government.


So much for the Pakistani Welcome Wagon.


Luddin said the highest-level contact so far has come from Mutawakil. "Now that we have received these contacts, the question is whether we will respond to it. We haven't decided yet," Luddin said. Taliban insurgents mounted increasing attacks over the summer against international troops, aid workers and government forces. On Thursday in southern Afghanistan, some 1,000 Afghan forces and more than 300 coalition troops were hunting down former Taliban leaders. Recent reports suggested Mutawakil returned to his hometown

Kandahar

. However, Luddin said Thursday that Mutawakil, considered a moderate in the Taliban regime, is still held at Bagram, the U.S. military headquarters north of Kabul.


Moderate Taliban only beat their own wives...

Karzai's government no longer recognizes the Taliban as a movement. If the government were to talk with any former Taliban members it would only be on an individual basis "and based on national interests of Afghanistan," Luddin said.

Also the BBC has an article:Afghan disarming is beginning.
Posted by: Super Hose || 10/24/2003 1:43:20 PM || Comments || Link || E-Mail|| [266 views] Top|| File under:
Arabia
Saudi Arabia warns non-Muslims: Respect Muslim rules in Ramadan
Saudi Arabia warned Western residents on Wednesday that they must respect the Muslim prohibition on eating, drinking and smoking in public during daylight hours in Ramadan, the holy month that is expected to start next week.


Well, okay. I guess that means that during December the world's Muslims are going to be jolly and festive and give gifts to everybody in sight, right?

The Interior Ministry said penalties would be imposed on any non-Muslim who violates the ban in shops, streets or places of work. Punishment could range from the termination of one's work contract to deportation. "Being a non-Muslim is no excuse... deterrent measures will be taken against violators," the ministry said in a statement carried by the official Saudi Press Agency.


"We insist that you, too, be dour and humorless. It's a cultural thing, y'know..."

Meanwhile, the "black cloud" of pollution hanging over Cairo will prevent this year's sighting of the crescent moon marking the start of the Muslim holy month of Ramadan, Egypt's mufti was quoted as saying Wednesday.


Maybe God sent it, to punish you for lacking any vestige of a sense of humor?
Posted by: Fred Pruitt || 10/24/2003 16:29 || Comments || Link || E-Mail|| [326 views] Top|| File under:
70 protestors detained in Saudi Arabia
Saudi security forces detained around 70 demonstrators as they put on a show of force across the kingdom Thursday to quell a wave of protests called for by an exiled opposition group. All of the arrests were in provincial towns. In the capital, a massive deployment by riot police prevented any demonstration by sympathisers of the banned London-based Movement for Islamic Reform in Arabia (MIRA). Some 50 people were detained in the Red Sea port city of Jeddah, five of them women. Another 13 were picked up in Hail, north of Riyadh, and at least five were arrested in Dammam, in the oil-rich Eastern Province. According to an official version of the demonstrations carried by the Saudi Press Agency (SPA), a "limited number of individuals" rallied on Thursday afternoon in Jeddah, Hail and Dammam, drawing "a number of people who came out of curiosity or because they knew what was going on." Security forces moved to halt the protests "to safeguard public order," SPA said.


Public order being defined as the princes' heads...

Participants "are being interrogated and will be referred to the Islamic court," the news agency added.


"Bailiff! Flog them all!"

In Jeddah, "around 100 people tried to demonstrate on Andalus Street in Midan al-Bawakher (Ships Square) on Thursday afternoon, but security forces confronted them, arresting about 50, including five women, while the rest dispersed," said one witness contacted from Riyadh. Some of the protesters, who chanted "Allahu Akbar" (God is greatest) as they fled, took cover in a supermarket, the witness said. Security forces continued to patrol the streets after the demonstration was dispersed, he added.


Did they arrest the guys carrying groceries?

In Hail, 13 people, who attempted to march in a vegetable market in the center of the city, were all rounded up by security forces, witnesses said. In Dammam, dozens of people attempted to march from a mosque in the center of the city calling for the release of detainees but were stopped by security forces who arrested at least five protesters. Security forces, including riot units, had deployed in the area around the mosque, blocking roads leading to the site of the protest. The attempted demonstrations were called by MIRA to denounce what it termed "injustice and corruption in the kingdom" following a rare rally in Riyadh last week. In the capital, a massive police deployment around the mosque that was meant to serve as the starting point for the demonstration prevented it ever taking place, a correspondent at the scene said. Dozens of police cars and jeeps used by riot units and special forces patrolled the area around the mosque in the al-Rabwa suburb of Riyadh. Ambulances and civil defense cars were also seen parked around the area, but there was no sign of any rally well after the planned starting time following afternoon prayers. Police vehicles prevented motorists from entering sidestreets leading to the mosque and pedestrians were turned away from its immediate vicinity.


"Youse gotta permit to go to that mosque?"

Checkpoints were set up on a main road leading to the neighborhood, and police stopped some cars.


"Hmmm... Y'ain't from around here, air yew?"

The Saudi authorities had warned they would not tolerate any further street protests after a rare rally in a main thoroughfare of Riyadh on October 14 that had been called by MIRA to demand the release of detained dissidents. Protests "violate existing rules and anyone who takes part in them will be subjected to deterrent punishment meted out by the Islamic court," Interior Minister Prince Nayef bin Abdul Aziz said late Wednesday. His ministry issued a statement saying that 83 of the people arrested at last week's rally, including three women, were still in custody and would appear in court.


Unless the calaboose burns down first, of course...

"Authorities arrested 271 people, of whom 188 were freed after proving that they had been drawn into the crowd and acted out of curiosity," a spokesman said.


"Get outta here, and don't let me see you in my Islamic courtroom again!"

Another warning came from the head of the kingdom's Higher Judiciary Council, Sheikh Saleh bin Mohammad al-Luhaidan, who said in remarks published by the daily Okaz Thursday that demonstrations were "demagogic" and authorities were duty-bound to "stand up firmly" to such activities. Calls for demonstrations and sit-ins "amount to calls for strife, and to an attempt to spread vice and undermine security," he said.
Posted by: Fred Pruitt || 10/24/2003 15:59 || Comments || Link || E-Mail|| [258 views] Top|| File under:
Kuwaiti Islamist scholar arrested in Yemen
"The Kuwaiti Islamist scholar Jaber al-Jalahma was arrested by Yemeni anti-terrorism police at Sanaa airport, as he was boarding a Qatar Airways flight" late Thursday, a police official said. "Jalahma is known for his extremist ideas and was arrested many times by Kuwaiti security authorities due to his extremist opinions and attitude."
He added that the "Kuwaiti ambassador in Sanaa has not yet been informed of the Kuwaiti scholar's arrest."


"We wanted it to be a surprise..."

Sanaa has made no official announcement of the arrest of Jalahma, who, according to the official, arrived in the Yemeni capital some days ago.
Posted by: Fred Pruitt || 10/24/2003 15:44 || Comments || Link || E-Mail|| [249 views] Top|| File under:
Down Under
Bob Brown finds China doesn't like free speech (unlike Bush)
'Chinese agents' kicked out guests
CHINESE secret service agents stopped guests of the Australian Greens from entering the public gallery to hear Chinese President Hu Jintao's speech to Parliament, Greens Senator Bob Brown said today.


hahahaha oh, so you mean unlike Bush they don't like free speech? Bob wasn't planning to shout him down anyway, he saved that special rudeness for the leader of the FREE world.


Although he admitted he had no proof the men were Chinese agents, Senator Brown said he was willing to make the claim.


Paranoid AND rude. Please somebody kick him out next election.


"Our invited guests from the Chinese Democrats and the Tibetans had their privileges removed," he said.


Oh, so a really GOOD cause got sidelined because you were so busy big-noting yourself by criticising the President of a country with a great human-rights record instead.


"They were prohibited from the gallery and put up behind glass. What's more, a Chinese secret service agent was there to determine who did and who didn't get into the gallery on our invitation." Senator Brown said the Chinese agents stopped his guests, including the chairman of the Federation for a Democratic China Australia division, Chin Jin, at the entrance to the public gallery and phoned Speaker of the House Neil Andrew's office. "A check was then made with Mr Andrew's office and he then redirected ... the Tibetans and Mr Chin, representing the democratic movement in China, out of the gallery and up into the school children's place behind glass and without interpreter facilities," he said.


the school children's place: right where Bob Brown should have been put yesterday


"That's just outrageous."


Don't pretend you care, Bob, you're just covering your arse against charges you don't care about anything except bashing America
Posted by: Anon1 || 10/24/2003 1:10:41 AM || Comments || Link || E-Mail|| [247 views] Top|| File under:
Europe
Followup: Saudi-funded school suspends teacher in Bonn
A private Saudi-funded school near the western German city of Bonn has suspended a teacher who allegedly urged students to wage a holy war against the west. The teacher, who has not been identified, was suspended after the King Fahd Academy came to the attention of the German authorities as being a suspected magnet for Muslim extremists. He reportedly used Friday prayers at the school mosque to urge his young listeners take part in a jihad, or holy war. The news magazine Der Spiegel has identified the teacher as Anas B.


Yeah. That nails down who he is pretty tight...

German education officials are concerned that the school is increasingly emphasising religious instruction over academic studies. They said some hardline Muslims have moved near to Bonn to enroll their children at the school, including several who are allegedly being investigated by federal prosecutors for links to the al-Qaeda network. The parent of one King Fahd Academy student was put on trial in September on suspicion of being linked the al-Tawhid group and its plot to attack Jewish targets in Germany. Al-Tawhid's aims include killing all Jews and overthrowing the state of Jordan.


Other than that, they're just regular Joes... Or Abdullahs...

After the September 11 attacks in New York and Washington, German police began tracking the movements of many Muslim militants. Three of the suicide hijackers lived in Hamburg undetected for years. German Chancellor Gerhard Schroeder expressed concern about the school during his visit to Ridyah earlier this month. Saudi officials guaranteed the chancellor that they would review the matter.


"Oh, yasss... We'll certainly look into it. Don't worry about a thing, infidel dog...

The school enrolls 470 children of all ages and opened in 1995. About 200 of its students are Germans.
Posted by: Fred Pruitt || 10/24/2003 16:18 || Comments || Link || E-Mail|| [255 views] Top|| File under:
Italians round up six Red Brigades bad guys
In a series of pre-dawn raids across the country Friday, Italian police arrested six alleged Red Brigades terrorists suspected of killing a Labor Ministry consultant in 1999 — the first attack by the left-wing terrorist group in over a decade. Interior Minister Giuseppe Pisanu said the suspects might also be involved in the slaying of another labor consultant shot last year. "With this operation the main root of the new Red Brigades has been cut," Pisanu told reporters. "The operation, still under way, can have deep repercussions on the organization of the Red Brigades," said Premier Silvio Berlusconi.


Fine idea. Round 'em up. I'm not particular — bad guys are bad guys, whether they own turbans or not...
Posted by: Fred Pruitt || 10/24/2003 15:49 || Comments || Link || E-Mail|| [251 views] Top|| File under:
Germans aim to Grab British Nukes
GERMAN defence chiefs want Europe to seize control of Britain's nuclear weapons under breathtaking EU army plans. The Sun can reveal the UK would be forced to share its arsenal with the Germans — who are banned from possessing their own nukes. Documents circulating in Germany's defence ministry will send a chill through the Pentagon as they expose how EU states want the new Euro army to rival Nato. An eight-page dossier passed to The Sun states: "Another difficult and delicate area will have to be addressed. That is the transfer of national nuclear weapon capabilities of certain EU countries. They should also be integrated within the European defence system. This needs extensive consultation and the assistance of the non-nuclear states to decide what to do with those weapons." Last night shadow defence secretary Bernard Jenkin stormed: "Only British Prime Ministers should have their finger on the nuclear button. This paper proves what Tony Blair cannot admit — that people in Europe DO want an EU army which will threaten Nato."

Germany renounced nukes after World War II — although it has accepted US missiles on its soil. The devastating document calls for an entirely NEW EU defence department. MEPs would be HANDED the power to send UK troops into battle. A new EU navy AND an elite commando unit are demanded. Meanwhile Britain and France risk losing their independent voice on the UN Security Council to a Brussels official. An EU army staff COLLEGE to rival Nato's would be built — in Germany. Britain's defence firms would also be FORCED into working with EU rivals. The report states: "To ensure its own military and political influence in Nato the EU has to duplicate military capabilities so it can act independently of the United States." It adds: "A European army legitimised and financed by the European Parliament is the visionary goal of German policy." US defence chiefs are so worried about the Euro army they demanded urgent talks in Brussels. US military chiefs have already warned it will wreck the Nato alliance.
Posted by: Yosemite Sam || 10/24/2003 10:01:01 AM || Comments || Link || E-Mail|| [410 views] Top|| File under:
German plans for Euro-army 'show Blair is deceiving Britain'
Hands up, who's surprised. EFL


The German military high command wants to create a fully fledged European army that would report to a European Union government and be financed by the European Parliament, documents obtained by the Tories show. They claimed last night that a memorandum written by senior Germany army officials on the future of European defence proved that Tony Blair was deceiving the British people by claiming there were no plans to create a unified EU military force. The document reflects a common view at the highest levels of the Germany military that the only way to achieve efficient and effective defence in Europe, where spending on the military is far lower than in America, is the full pooling of national resources.


We saw that coming.


It says plans for an EU army should be based on the "democratic principles" defined by the Convention on the Future of Europe, which drew up the draft EU constitution.
Oh! It's just another "tidying up" exercise then.
"Consequently, a European army legitimised and financed by the European Parliament is the visionary goal of Germany policy." It adds: "The European army should have joint structures that go beyond the ones already in place. Therefore there is a need for a joint defence system, common legislation and standardisation." Assuming that a fully fledged EU government would have been set up within about 10 years

[this is just a "conspiracy theory" - see below]

, it adds: "The army would report to the EU government and to the EU Parliament. Through a deployment law Parliament should decide if deploying troops is an option or not."
"...an option or not." That's like France and Germany sending troops to help depose Saddam was an "option."
Addressing the sensitive issue of nuclear capabilities, it says these should also be "integrated within the European defence system". Britain and France are the only EU countries with a nuclear deterrent. The memorandum acknowledges the need to define the future relationship with Nato. "A decision should be made about possible collaborations of the EU army with the UN, the Security Council or with Nato itself.


Isn't it about time NATO reconsiders the status of Germany, France, Belgium and Luxembourg as members?


The document reflects the long-term thinking of many German politicians and military officials. Although Berlin's official policy is far less ambitious than that outlined in the memorandum, the extent to which Gerhard Schroder's government is pushing for closer integration is already causing serious concern in London.


But not enough to make Blair do anything serious to stop it.


At his monthly press conference yesterday, Tony Blair, who launched plans for more co-operation on European defence at St Malo in 1998, said the Government would not support German-led plans for an independent European defence headquarters. The ideas also have the backing of France and Belgium. Mr Blair would oppose any EU defence plans threatening the supremacy of Nato, which he described as the cornerstone of European security. "We don't want duplication and we certainly don't want competition with Nato."


I'd like to believe you, Tony. Really.


Mr Blair stressed that EU defence should develop in a way compatible with Nato. But Europe should have a proper defence capability where Nato or America did not wish to get involved.


And that would happen when ... um ... ?


As the Tories launched a national petition for a referendum on the EU constitution yesterday, Jack Straw, the Foreign Secretary, said those in favour of Europe were failing to make the case for British participation effectively enough because there isn't one. "I believe there is a crisis of complacency among those who support Britain's EU membership," he said.


Or maybe they know that keeping schtum is their best chance of success.


But he gave warning of uncritical pro-EU sentiment from "starry-eyed integrationists whose ideological fervour gives ammunition to superstate conspiracy theorists".
That theory has plenty of evidence to support it. Lying b******.



Bush needs to kick Blair's butt on this one.
Posted by: Bulldog || 10/24/2003 6:35:36 AM || Comments || Link || E-Mail|| [345 views] Top|| File under:
Saudi-funded school in Germany 'linked to terrorist attacks'
EFL


Explosives and a testament like those written by suicide bombers have been found at the home of a man linked to a Saudi-funded school, German secret service sources said yesterday, intensifying pressure for the institution to be closed. The King Fahd Academy in Bonn was set up eight years ago with £10 million from the Saudi royal family, and was hailed as a "cultural wedge bridge between Germany and the Arab world". Now it is alleged to be a magnet for Islamic fundamentalists. A spokesman for the city of Bonn said: "According to information from intelligence sources, people have been observed at the school over the past few months who have contact with terrorists or are themselves suspected of involvement in terrorist attacks. By that I mean teachers and the parents of pupils."

One parent, identified only as Sayed M, 39, an Egyptian, went on trial last month charged with plotting bomb attacks on Jewish sites in Germany. Several houses near the school, including those of some parents, have been raided in recent days, German intelligence said. At the home of one man linked to the school explosives, bomb-making instructions and a statement in the style of suicide bombers' wills were found. The discoveries have fuelled a simmering row between Berlin and Riyadh, heightened when Chancellor Gerhard Schroder told his hosts during a visit to Saudi Arabia: "This must be stopped."

Pupils, including girls in headscarves, were observed continuing with lessons in Arabic and mathematics as normal yesterday, watched at the gates of the gold-domed building by armed guards. Although 40 per cent of the 500 pupils have German citizenship and will probably spend their lives in the country, education officials are concerned that only one to two hours a week are dedicated to learning German. Religious instruction is give eight to nine hours. Textbooks seized last week by police and examined by experts are said to have a "disturbing" content and to present a "very narrow interpretation" of Islam. A teacher at the school was filmed by German television calling for a holy war "in the name of Allah" during prayers at a mosque attached to the institution. The teacher was suspended.
Posted by: Bulldog || 10/24/2003 5:00:26 AM || Comments || Link || E-Mail|| [251 views] Top|| File under:
Cleric Denies Links to Casablanca Blasts
A Moroccan cleric accused of links to an extremist group implicated in May suicide bombings in Casablanca denied the charges Thursday and told a court he did not want to be extradited to Morocco, his lawyer said.


"Morocco! Are youse nuts! Youse gots ta get me outta here! What kind of mouthpiece are youse anyways?"


Mohamed Rafik was one of three people arrested Saturday in northern Italy. He was accused of being tied to the extremist movement Salafiya Jihadia, which Moroccan officials have linked to the May 16 bombings that killed 45, including 12 attackers. The three men also are accused of having collected money for terrorists in Morocco. Defense attorney Fausta Viola said Thursday's preliminary hearing at an appeals court in Brescia was the first step in a lengthy process, and she was waiting for clarification of the charges against Rafik from Morocco and the Italian court. ``The accusations made at the moment are very vague, there are no documents from Morocco, it is more a rough sketch of an accusation,'' she said.


"A watercolor of a warrant! A doodle of a demarche! A crayola of a claim!"


Judicial sources in Rabat confirmed earlier this week that Morocco was requesting the extradition of suspects Rafik, Mohamed Raouiane and Daoud Ouaaziz. Because of European Union rules, Italy may not be able to extradite the men if they risk receiving the death penalty.


"No, no! Certainly not!"


``With the climate that there is in Morocco, it would not be sensible for him to return, and he does not want to return to the country to face charges for something he has not done,'' Viola said.


"Lies! All lies!"
Posted by: Steve White || 10/24/2003 12:29:14 AM || Comments || Link || E-Mail|| [258 views] Top|| File under:
Access to 9-11 Suspect's Statements Nixed in Germany
The German government again refused Thursday to give lawyers access to statements made to U.S. interrogators by the Hamburg terror cell's suspected al-Qaida contact. The decision complies with conditions set by U.S. authorities, who supplied the statements strictly for use by security agencies. Access to the statements was requested by lawyers defending a Moroccan suspect in the Sept. 11 attacks. A letter from Chancellor

Gerhard Schroeder's

office, dated Oct. 22 and read aloud by the judge presiding over the trial of Abdelghani Mzoudi, says Germany's foreign intelligence agency would be ``discredited'' if it handed over statements from Ramzi Bin al-shibh. ``The breach of secrecy would make the Federal Intelligence Service appear unreliable worldwide,'' likely leading foreign agencies to stop supplying information needed to ensure the security of German troops abroad, the letter said.


That's zackly what would happen, intel agencies being more concerned with their data than with political correctitude...

Earlier this week, the Interior Ministry cited similar reasons for barring the Federal Criminal Office - Germany's equivalent of the FBI - from allowing court access to the material. Mzoudi, 30, is charged with 3,066 counts of accessory to murder and membership in a terrorist organization for allegedly aiding the Hamburg al-Qaida cell that included hijackers Mohamed Atta, Mohammed al-Shehhi and Ziad Jarrah.


That's a lot of counts. Even with German sentencing guidelines Mzoudi will be on ice for quite a while.


Mzoudi's attorneys have argued that the testimony of Binalshibh - a Yemeni captured in Pakistan on Sept. 11, 2002, and now in U.S. custody - is crucial to their client's ability to pass information back to HQ case. Binalshibh is believed to have been the key contact with Osama bin Laden's organization. The U.S. Department of Justice already rejected a request for Binalshibh to testify in person. Access to the documents also was denied in the trial of Mounir el Motassadeq, convicted in February on the same charges Mzoudi faces and sentenced to 15 years in prison.


Each year of that sentence would expiate the deaths of 204.4 people, or 17 people a month. Roughly every two days in jug wipes the slate clean of one dead American for Mounir...

Mzoudi attorney Guel Pinar said the defense team was considering a response.


Along the lines of "Rats!"


No reply has yet been received to a separate defense request for access to testimony from Khalid Shaikh Mohammed, the suspected al-Qaida mastermind of the Sept. 11 plot who also is in U.S. custody.


Guess!
Posted by: Steve White || 10/24/2003 12:19:20 AM || Comments || Link || E-Mail|| [251 views] Top|| File under:
Fifth Column
The picture which shames US army
Hat tip: WSJ Best of the Web.
Is this the best they've got? Go to the link to see these shocking pictures.
By Yvonne Ridley


Does that name sound familiar?


A secretly taken picture of an American soldier frisking an Afghan child has shocked human rights campaigners across the world.


It's just... I can't find the words... terrifying.


The picture was given to Al-jazeera.net by the Islamic Observation Centre to highlight the plight of children in Afghanistan.It will now be shown to delegates and discussed at the Washington Conference on Civil Liberties in America on Saturday, 25 October.


It's not in America, it's in Afghanistan. Oh, hell. Set up the war crimes trials anyways.


Taken by a strategically placed camera, and using a telephoto lens, the undercover photographer snapped a four-year-old child having his clothing searched by a heavily armed US soldier.


Get his name! I want him court martialed!


The child and his friends were playing in the village of Zermit in Paktika when American soldiers, hunting for Taliban fighters, arrived. "Those children could have been carrying explosives," said an unapologetic US Major Peter Mitchell who was shown the picture by Aljazeera.net.


At least the major had the good grace not to burst out laughing in their faces.


Major Mitchell, a US marine and spokesman for US Central Command, added: "The troops on the ground in Afghanistan will respond accordingly to whatever threat in that environment exists. Maybe they received intelligence that children were carrying explosives and that the children could be used against coalition forces. Coalition forces will do whatever it is they need to do to protect themselves. In times of conflict their personal security comes before hearts and minds."


Amen.


Trigger fingers

???????


"If someone is offended because a four-year-old is being searched they should know that the security of forces will always come first."


Amen again.


Aljazeera.net was given another picture also taken in Zermit village, at the same time, which appeared to show nervous-looking, armed US soldiers aiming their weapons at a sheep during a house search.


Must've been pissed that the troopies were checking out their girlfriends.


Not everyone shares Major Mitchell's views of the child search. Mauri Saalakhan, director of the Peace and Justice Foundation in America said he was shocked when shown the pictures by Aljazeera.net. "My first reaction is concern for the welfare of the children of Afghanistan. It is quite possible tragedies could unfold if trigger-nervous US soldiers look at these children as potential security risks."


Take a pill, Mauri. A big one. Slow day in fifth column land?


"We will raise awareness about this and will certainly be discussing the issue at the civil liberties conference later this month in Washington," added Saalakhan.


Yes, do that. Look like a total fool to anyone but your fellow travelers.


Yasser al-Sirri, director of the Islamic Observation Centre based in London, said one of his correspondents based in Afghanistan and Pakistan had taken the picture, but wished to remain anonymous so he could continue his work. "This is a shocking picture. We want Aljazeera.net to show the world what the Americans are doing in Afghanistan. It is a picture which will shame the US military," added Ansiri, spokesman for the centre which is a human rights organisation.


Grasping at straws are we?





If you're new to this site and confused, click on the hyperlinks for more detail.

Yvonne is a nutcake British reporterette who was once arrested by the Taliban for sneaking into the country in the wake of 9-11-01. She blamed the CIA for that. She later converted to Islam. Her politix would be hard left if they had any coherence.

Islamic Observation Centre is an Islamist fifth column headquartered in London. Karim Touzani and Kacem Bakkali, who assassinated Ahmed Shah Masood two days before 9-11-01 were carrying letters of introduction from IOC. They were signed by Yasser al-Sirri, the organization's director. When al-Qaeda bigs depart this vale of tears, their obituaries are often issued by OIC.

Yasser al-Sirri (I corrected the spelling in the article), described as "the mouthpiece of al Qaeda in Britain," was convicted in Egypt and sentenced to death for a bomb attack that killed a 12-year-old girl, which is why he now lives in Britain. He was arrested in October, 2001, but I guess he was released for the usual lack of evidence reasons, the witnesses being dead and all.

The Peace and Justice Foundation is one of the Islamic front groups in the U.S. Lately it's been the mouthpiece for Craig and Cindy Corrie, the parents of Rachel (Saint Pancake) Corrie.
Posted by: tu3031 || 10/24/2003 9:59:36 AM || Comments || Link || E-Mail|| [248 views] Top|| File under:
Great White North
My God, it's an Epidemic......
From Mark Steyn:

EFL - Mark's take on Cretin's handshake with Mahathir.

My own theory is that, just as Canada was the only western nation afflicted by SARS, so too it may be the only western nation afflicted by Sudanese Vanishing Penis Syndrome. This ran rampant round Khartoum last month, after reports that foreigners were shaking hands with Sudanese men and causing their penises to "melt away". I'm not a trained physician – if I were, I'd have left Montreal and be working in Houston – but, insofar as I understand it, in Khartoum what happens is that the foreigner shakes hands with the Muslim and the Muslim subsequently discovers that he has "lost his penis". But, in this distinctively Canadian variant, what happens is that the foreigner shakes hands with the Muslim and it's the foreigner – the Canadian – who discovers that his manhood has completely disappeared. No doubt M Chretien entered the room intending to treat Dr Mahathir to a vigorous Bush-like demonstration of moral clarity only to shake his hand and get that strange shrinking feeling.
Posted by: mercutio || 10/24/2003 9:14:59 PM || Comments || Link || E-Mail|| [301 views] Top|| File under:
Serious threat behind El Al airliner diversion
CTV News has learned that a security threat of the highest order was the reason an Israeli El Al airliner flying from Tel Aviv was diverted away from Toronto's Pearson International Airport. "There was a threat of a missile and officials say that it was so credible that they decided not to take any chances. That is why they put the helicopters in the air with forward-looking infrared radar, searching for any kind of signature around the airport that might indicate where the terrorists may be hiding," CTV's Mike Duffy said.
Originating in Tel Aviv, the plane was first ordered to land in Montreal but it was diverted to Hamilton when it became airborne.


Clarification: the plane landed in Montreal at an unused airport (Mirabel, cargo only) and then flew to Hamilton (about 30 minutes from Toronto)


The diversion was ordered by Transport Canada, based on a tip from Israeli security sources. Once in Hamilton, the jetliner carrying nearly 200 passengers was surrounded by police tactical teams with helicopters hovering overhead. "The matter is now being investigated by the RCMP, CSIS, Transport Canada and the Peel regional police," Transport Minister David Collenette said from Ottawa. Collenette refused to discuss the nature of the threat, other than to say it was "specific to the El Al flight." Airport spokesperson Ken Mitchell said the plane had been diverted to Hamilton because of an undisclosed threat to the aircraft and Toronto's Pearson International Airport. The El Al flight runs daily to Toronto and Los Angeles, from Israel's Ben Gurion airport. Passenger Shawn Davidson said people on the plane remained calm even though they had little information. She added she believes "El Al is the safest airline in the world." Security for the airline carrier includes armed guards at check-in, on-board marshals and extensive luggage searches.


...but if they ever privatize it, I wouldn't fly with them.
Posted by: Rafael || 10/24/2003 12:52:27 AM || Comments || Link || E-Mail|| [256 views] Top|| File under:
India-Pakistan
Rome asks Pakistan to add 16 Italians to UN's Qaeda list
Italy has asked Pakistan to add 16 Italian nationals to a United Nations consolidated list of Al Qaeda and Taliban suspects for their arrest and handing over to the United States. Rome's request claimed that the 16 men got terrorism training in Pakistan.


Not Afghanistan, notice...

"We've received the request and are working on that. One of our intelligence agencies has observed that these individuals may be in Afghanistan," a senior civilian officer said. "We will arrest them if they cross into Pakistan," the officer said. He said if arrested, the men will be handed over to the US after investigation. Another intelligence agency claims that the 16 are Italian nationals of Tunisian origin. He said they were never trained in Pakistan as suggested by Italy.
On the recommendations of the two Pakistani intelligence agencies, Islamabad has asked Rome to provide evidence suggesting the individuals' presence in Pakistan.
Posted by: Fred Pruitt || 10/24/2003 21:05 || Comments || Link || E-Mail|| [258 views] Top|| File under:
7 more tribesmen held
Authorities along the Afghan border have taken 94 tribesmen into custody and were negotiating with tribal elders for the surrender of seven people wanted for sheltering Al Qaeda suspects. The crackdown was launched early this month in South Waziristan. On October 2, eight suspected Al Qaeda fighters were killed and 18 others captured in a raid by Army troops. Two soldiers also were killed. Ahmad Said al-Khadr, an Egyptian-Canadian dual national and suspected Al Qaeda financier, was believed to have fled the area during the gun battle. Authorities began closing down businesses belonging to members of three tribes to pressure them to surrender the men who sheltered the Al Qaeda gunmen in their homes. A deadline for their surrender expired on October 7. Stepping up the pressure, 19 tribesmen were detained in the past two days, bringing the total number in custody from three tribes to 94. The administration in the tribal regions has the authority to arrest an entire tribe, if any of its members break the law under the so-called code of "collective responsibility". Such actions can continue until the wanted men surrender.
Posted by: Fred Pruitt || 10/24/2003 21:02 || Comments || Link || E-Mail|| [256 views] Top|| File under:
Wafaqul Madaris asks seminaries to refuse govt grants
The Deobandi seminaries' examination board 'Wafaq-ul-Madariss Al-Arabia' (WMA) directed seminaries under its control not to accept government grants otherwise their affiliation with the WMA would be cancelled.


"Touch that government dough and you, too, will become a Prestigious Unaccredited University™." Guess they can offer degrees by e-mail then...

This decision was taken at a WMA executive council meeting in Multan on October16 at Jamia Khairul Madaris, presided over by Maulana Hanif Jhalendri, WMA president. Muttahida Majlis-e-Amal (MMA) Secretary General Maulana Fazlur Rehman attended the meeting as a special guest. 200 religious scholars from all over the country attended. "The Wafaq will follow this decision strictly because the government is providing conditional grants to seminaries and this money is provided by America and other Western countries to secularise seminaries," Mr Jhalendri told Daily Times on Thursday. In the Punjab, more than a thousand seminaries receive government grants.


Oh, no, Mr. Bill! Not... ummm... secular seminaries? Isn't that a contradition in terms?

The WMA also decided to include English, Math, Science and Social Studies in the syllabus up to matric. There have been other changes in the higher classes' syllabus, especially in Tafsher, Hadith and Fiqa subjects to remove Shia scholar's views from the syllabus.


Wouldn't want to have that sort of contamination. Don't know how they got in there in the first place...

The WMA is considered the largest seminary examination board and 7,044 seminaries are affiliated with it, out of which 2,655 are in the Punjab, 2,457 in Sindh, 405 in the NWFP, 394 in Balochistan and 33 in Azad Kashmir. In the 2002-2003 session, 120,000 students appeared for various levels of examinations.


That's a lot of Islamic automatons...

The Education Ministry also earmarked $600 million for seminary reforms and only those that register with the ministry and adopt the government-recommended syllabus are given financial assistance, computers and modern laboratories. Mr Jhalendri said the WMA was already teaching English and Math etc and didn't need the government to tell it what to do so that the government could justify controlling seminaries with its money. He said once a seminary accepted a government grant, it would be constrained to accept government restrictions.
Posted by: Fred Pruitt || 10/24/2003 19:46 || Comments || Link || E-Mail|| [260 views] Top|| File under:
Chinese "AWACS Killers" Might be Sold to Pakistan
Confirming China's acquiescence to support Pakistan in dealing with the strategic challenge posed by Indo-Israel military collaboration, reliable European defence experts have claimed that Chinese "AWACS Killers" would concrete Pakistan's defense reciprocally.


I can't blame the Chinese for trying to develop a weapon called "AWACS Killer". They know they are our enemies.


FT-2000 commonly known as "AWACS Killers", surface to air missile (SAM), designed by Chinese experts are considered to be the most appropriate option, if the USA refuses to provide the same kind of "AWACS" to Pakistan which are being sold to India by Israel under the approval of Washington.


Ah, trying to blackmail the United States into selling AWACS to you. Then you will buy the FT-2000's from China anyway.


Indian clarification that it will use the Phalcons in only 'Kargil type of intrusions' has failed to assuage authorities in Beijing, who believe that the India-Israel-Russia Il-76-Phalcon deal is deleterious for regional peace as Phalcons are force-multipliers and would dramatically alter the conventional weapons balance in the region.


The Chinese Communists in Beiljing consider AWACS to be "force multipliers." I wonder whether they tell that to the rank-and-file of the Party.


The European experts indicate that Pakistan may take the same option followed by China when the USA vetoed the Israeli decision to provide AWACS to China. China had warned Israel that its decision to cancel the sale of an advanced airborne radar system could hurt bilateral relations. But Israel bowed to American pressure in July 2000 and scrapped a $250m deal to sell China a Phalcon Airborne Warning and Control System (AWACS).


Ehud Barak's decision to sell AWACS to China back in 2000 was absolutely despicable. Yet another reason to love Israel's Likhud Party.


The US administration, according to the defence source, have indicated that they would help Pakistan in countering the conventional weapons imbalance affected in the region by India-Israel Phalcon deal only if the congress agrees to such a proposal. Analysts here believe that the US congress seems to be in no mood, however, to assent to any of such proposal tabled by the administration.


A little bias, or ignorance to be generous, from the PakTribune. The US administration CANNOT sell AWACS to Pakistan unless Congress approves. (And selling AWACS to Pakistan would guarantee such technology would fall into Chinese hands.)
Posted by: Sorge || 10/24/2003 10:06:45 AM || Comments || Link || E-Mail|| [252 views] Top|| File under:
US planning to co-opt MMA?
This seems like the worst thing the US could do, but I have never understood American policy towards Pakistan anyway. They don't seem to realise that the MMA is already coopted into the establishment of Pakistan, and that they wouldn't be able to run private armies, support the Taliban, and churn out thousands of brain washed Jihadis if the Pak Army didn't want them too.


The United States attempt to reach out to the religious political forces in Pakistan and get them to participate in the process of governance is a positive step but may not work out as intended, say sceptical liberal and political observers. The issue is being debated since the US ambassador to Pakistan Nancy Powell's September 24 visit to Peshawar where she met with politicians from different parties including leaders of the ruling Mutahidda Majlis-e-Amal government. The US move seems to try to replicate its experiment in Tajikistan where Islamists have joined the government following hectic efforts to get them to do so by the US and European governments.

Keen political observers in Pakistan, however, say it may not be possible to replicate the experiment here. "The fundamentalists in Central Asia are different. There it is more about non-participation in governance," says Juma Khan, a Peshawar-based political analyst. Unlike Central Asia, religio-political parties in Pakistan have always participated in the political process. They have a vote-bank and they mobilised it pretty well in the last elections. Today, they rule the NWFP and are in the coalition government in Balochistan. "They have no reason to change their spots. They are in government on the basis of the very ideology which is anathema to the liberal forces in Pakistan and abroad. Why should they leave that anchor and begin to dance to a different tune," asks another political observer.

This is an important argument. For the Mutahidda Majlis-e-Amal to take a different political line would mean looking like any other party. "If they have to become liberals they might as well merge themselves in the PPP," says an observer. Khan also points to the fact that in Pakistan the "situation is worse than Central Asia". "The state supports fundamentalism and petro-dollars from the Arab states have made fundamentalists even stronger in Pakistan."

During her meeting in Peshawar with senior leaders of a liberal political party, the US ambassador talked of her country's successful experiment in Central Asia where Islamists were threatening the former communist-led Tajikistan government. She hoped a similar experiment in Pakistan might yield some good results. "That is what I understood when I sought her opinion on the MMA's role," says a leader of the party. This politician, who is also a member of the conservatives-dominated Frontier Assembly, said he did not agree with the American diplomat. "I told her that she should not treat Pakistani fundamentalists with those in Central Asia. The fundamentalists in Central Asia are completely different from those in Pakistan."


The Islamists in Tajikistan where much more modernist, and mostly drawn from several clans who had been kept out of the power structure after the collapse of the Soviet Union. They may have wanted Sharia, but the Pakistani Islamists are in a completely different century from them.


The US government is working on the same pattern in Afghanistan also. They are trying to co-opt conservative leaders like former president Prof. Burhanuddin Rabbani and Rasool Sayyaf. But Khan has strong objection to the US approach in Afghanistan. "The Americans have made a mistake by allowing former jihadi leaders to be a part of the government in Kabul". That may be so but the policy cannot be entirely faulted. It is at least an attempt to try and reach out to the religious right and see if the rightwing would be amenable to becoming a part of the process of governance. "What can anyone lose," says an analyst in favour of the approach. "They are politically powerful and can't be wished away. It won't do any good to ignore them. Reaching out to them may not do much good but neither can it do any more harm than their presence in the system is already capable of doing," he says.


Taken with the alleged recent moves to negotiate with moderate Taliban, through Mutawakkil, it looks as if the Americans are cutting some deals that might lead to even more blowback.


The US and the European countries continue to stay in touch with the MMA government in Peshawar. Even the World Bank continued negotiations for a loan to Chief Minister Akram Khan Durrani government. Donor countries, unexpectedly, did not cut off any aid to the Frontier government despite the fact pro-Taliban MMA is ruling the province. TFT approached the US embassy spokesman Bruce Kleiner in Islamabad to seek his government's opinion on the issue but his office said that he was busy. Despite many calls, Mr Kleiner did not respond to TFT.


I beginning to think that America will hand over Afghanistan to the Islamists, to allow themselves an exit strategy. An Islamist run Afghanistan would be a natural ally to Pakistan, which is the reason they have been supporting the Taliban resurgence, through the MMA for deniability, all along.
Posted by: Paul Moloney || 10/24/2003 12:27:47 AM || Comments || Link || E-Mail|| [265 views] Top|| File under:
Nuggets from the Urdu press
Samiul Haq supports Kalabagh Dam
London-based Dr Shahid Masood was quoted by Insaf as saying that in Pakistan very strange alignments were taking place. While the MMA was completely opposed to General Musharraf and parties aligned to him like PPP Sherpao group were not able to support Kalabagh Dam, Maulana Samiul Haq had suddenly decided to go along with General Musharraf and back his scheme of building the Kalabagh Dam. He said the PPP was opposed but the enemy of Musharraf, the Nawaz League, was in favour of it.


It sounds like Sami has been weaned away from the MMA, i'm sure his price wasn't too high.



We will settle with them!
Jamaat Islami leader Munawwar Hassan told Khabrain magazine that "we" will have to settle with the lobby that is asking the government to recognise Israel. He said friendship with Israel was tantamount to nursing a snake in one's cuff. He said now Hindu lobby was emerging at the side of the Jewish lobby.

Whip these women!
According to daily Pakistan chairman of Moonbat Mohabat International, Pir Syed Tahir Shah Kazmi Zanjani, said that fashion models appearing on catwalks should be punished by the government. He said Islam did not allow nakedness and obscenity and the only punishment for such whoring women was whipping and stoning to death. He said that such women excited men to commit sin.

Women's hockey is not 'obscene'!
According to Khabrain, former federal minister and president of Women's Hockey Federation in Pakistan Ms Shahida Jameel said that Council for Islamic Ideology was wrong in saying that women's hockey was spreading obscenity in the country. She said the Council should instead say something about stopping the spread of narcotics in Pakistan.

Courts against Islam?
Writing in Insaf Maulana Abdur Rasheed Arshad said that a judge of the Sindh High Court had recently passed a judgement giving equal share in inheritance to a woman while there is a clear edict in the Quran that she should receive half a share. He said the judge while quoting the UN Declaration of Universal Human Rights violated the charter of the Quran. He said the UN was a slave girl of the Jews and could not be in favour of the Muslims.
Posted by: Paul Moloney || 10/24/2003 12:14:29 AM || Comments || Link || E-Mail|| [258 views] Top|| File under:
Iraq
Iran offers help to Iraq. Really.
Iran offered on Friday to help Iraqi reconstruction efforts by offering its former enemy an oil swap arrangement that could help Baghdad boost crude export revenues. Iranian Foreign Minister Kamal Kharazzi also promised a credit facility of up to $300 million and offered cross-border electricity and gas supplies. "We stand ready to supply our electricity and gas to Iraq and to facilitate its oil exports through our oil terminals or enter into a swap arrangement that can amount to 350,000 barrels per day," Kharazzi said in the text of a speech he is due to deliver to a donors' conference on Iraq. "We have envisaged a comprehensive package of economic cooperation comprising development aid, investment, trade, tourism, project financing and so on," the text said.
Posted by: Fred Pruitt || 10/24/2003 15:51 || Comments || Link || E-Mail|| [293 views] Top|| File under:
Iraqi official says limited German, French help won't be forgotten
A top Iraqi official attending an international conference on raising funds to rebuild Iraq warned Thursday that France and Germany's limited donations would not be forgotten. Ayad Allawi, the current head of Iraq's U.S.-appointed governing council, said he hoped German and French officials would reconsider their decision not to boost their contributions beyond funds already pledged through the European Union. "As far as Germany and France are concerned, really, this was a regrettable position they had," Allawi said. "I don't think the Iraqis are going to forget easily that in the hour of need, those countries wanted to neglect Iraq."


Guess TotalFinaElf won't be getting those leases after all.


"The people of Iraq have a hard road ahead of them, filled with both risk and opportunity," Annan said at the opening of the donors' conference for Iraq in Madrid, Spain. "Let us not leave them to travel that road alone." Some countries have balked at funding programs in post-war Iraq, citing the go-it-alone approach taken by the United States and Britain ahead of the conflict. Germany, France and Russia — the chief opponents of war before the U.S. invasion — sent lower level officials to the conference. Those countries have been opposed to what they see as too much U.S. control of the reconstruction process.


So contribute to the UN fund.


The United States has committed $20 billion to the effort. Spanish Economy Minister Rodrigo Rato said last Friday he hoped $15 billion to $20 billion would be raised, but Foreign Minister Ana Palacio told CNN last week that as little as $6 billion could be raised for a trust fund that the World Bank, United Nations and Iraqi authorities would manage.


$6 billion will help, and the donor list will allow the Iraqis to decide with whom they'll do business in the future.





After the Brits and Aussies, our primary ally in Iraq may turn out to be Iraq. It'll be interesting to see how long the attention span is: whether it'll grow into a solid post-occupation alliance, or if it'll become an arms-length friendship like we have with the Kuwaitis. Or if they'll eventually revert to pre-war type in the name of Arab Solidarity™...
Posted by: Steve White || 10/24/2003 12:49:27 AM || Comments || Link || E-Mail|| [251 views] Top|| File under:
Residents foil bomb plot in Baghdad suburb
Edited for length and to make sense out of the usual al-Guardian scatter-shot style.


US soldiers and Iraqi police prevented a coordinated bomb attack yesterday when they seized three suspected militants, including one thought to be from Syria, on a stretch of road in Baghdad known as "detonation valley". The arrest of a Syrian would, if confirmed, lend support to claims by US and Iraqi officials that foreign fighters from Iran and Syria are entering Iraq to fight coalition troops.
As noted by Rantburg months ago.
The foiled multiple bomb attack involved a car packed with explosives, and two roadside devices. The attack was averted when three men in a white car were stopped after a tip-off from locals, said General Abbas Nasr Hussein, chief of police in Ad Doura, a suburb in the south of Baghdad. The car, which was loaded with explosives, had been seen driving back and forth along a road leading from the main market in Ad Doura past a palace which is occupied by the US military. Half an hour later, residents alerted police to an improvised explosive device packed into a rusting exhaust pipe. At midday, police found a third remote-controlled bomb hidden in bushes by the side of the road, about 500 metres from the market. The devices were described by Iraqi police as "designed to kill and maim". In each case US troops were called to conduct controlled explosions.


Thanks to the residents.


Gen Hussein said the road in Ad Doura was used by US soldiers patrolling the south of the Iraqi capital. Yesterday's attempted attack was the sixth incident there in the past month. The three arrested men were being interrogated by US military police last night. The police chief said that one of the suspects, an Iraqi believed to be in his early 20s, said he was given $200 for his part in the attack, but had not said by whom yet.
"Ahmed, the pliers, please."
"Are you sure that's permitted, Jack?"
"Dammit, this mope is trying to kill my people!"
"My people, too. Here's the large pliers."
At the Ad Doura bus station yesterday, witnesses expressed their anger at the attacks which are increasingly claiming Iraqi lives.

Mohammed Haji

, a bus driver, said: "Those who conduct such attacks, who support the old regime, are nothing more than corrupt pharaohs turned to rats. Every attack on US soldiers makes us more likely to be hurt and them more likely to stay. "I don't wish the Americans any harm, but they shouldn't be here for much longer, for everyone's sake."


We agree with you, Mohammed. Just keep helping us flush out the pharaoh rats and we'll leave.


Farouk al-Sharaa, Syria's foreign minister, said earlier this week that there was evidence of fighters crossing from Syria into Iraq. The three official crossings were strictly controlled, he said, but people were "crossing without permission" at other points along the 400-mile frontier. He likened this to the problems faced by the US in controlling its border with Mexico.


Except the poor schmoes from Mexico aren't coming to California to try and kill us, Farouk.


In an interview with western journalists, Mr Sharaa said that Syria was "not gloating over [the Americans'] misfortunes in Iraq... If Iraq is not stable, this will be reflected negatively in the neighbouring countries."


He's correct, but not in the way he thinks.


Although Syria supports Palestinian militant groups, it opposes Islamist extremists and observers say it would be alarmed if they became established in Iraq.


Perhaps because the Syrians are beginning to understand cause-and-effect?
Posted by: Steve White || 10/24/2003 12:14:01 AM || Comments || Link || E-Mail|| [715 views] Top|| File under:
Southeast Asia
Explosives Found
State news agency Antara reported that police on Tuesday discovered 24 bags of explosives at a rented house belonging in Talise, East Palu, Central Sulawesi. The 600 kilograms of South African-made ammonium nitrate was reportedly owned by Basir (34) and Ilham (35). The two men, both from Makassar, had been staying in the rented house for the past two months.


"What'd you boys intend fertilizing with that 600 kilograms of boom stuff?"

Central Sulawesi was hit by waves of deadly violence earlier this month, with masked gunmen killing 12 Christians in Morowali and Poso districts. In response to the violence, police have shot eight suspected attackers and arrested another eight. The attacks had raised concerns of a return to the Muslim-Christian violence that left about 1,000 people dead in Poso over 2000-2001 until a government-sponsored truce.


The violence won't return if the coppers keep shooting the instigators...

This week authorities replaced Poso district's police chief and military commander. Senior Commissioner Abdi Dharma on Wednesday replaced Senior Commissioner Budi Astono as Poso Police chief. Central Sulawesi Police chief Brigadier General Taufiq Ridha ordered Dharma to immediately restore public order and security in Poso and Morowali.
Posted by: Fred Pruitt || 10/24/2003 17:08 || Comments || Link || E-Mail|| [268 views] Top|| File under:
Two More Sentenced Over McBlast
Two men have been sentenced to jail for deliberately concealing information that could have prevented last year's deadly bombing at a McDonald's restaurant and car showroom in Makassar, South Sulawesi province. Makassar District Court on Thursday convicted Muchtar Daeng Lau (35) and Hamid Razak (63) of failing to notify authorities ahead of the December 5 terrorist attack that killed three people and injured 15. Lau was sentenced to seven years in jail, while Razak received a two year sentence. Police have said Razak is the father of the main suspect in the bombing, Agung Hamid, who remains at large. Authorities have charged 16 suspects with involvement in the attack. Eleven have now been sentenced and one has been acquitted. Prosecutors have said some of the suspects have admitted to membership in the Laskar Jundullah Islamic militia group and received explosives training in the Philippines.


So, how'd you guys like Mindanao?

Some have also been linked to members of regional terrorism network Jemaah Islamiyah, which has been blamed for last year's Bali nightclub bombings that killed 202 people. Police have said the motive of the McDonald's attack was to make a symbolic anti-American strike. US fast-food franchises in Indonesia have often been the target of protests and attacks by Islamic groups over recent years.
Posted by: Fred Pruitt || 10/24/2003 17:03 || Comments || Link || E-Mail|| [260 views] Top|| File under:
Police to charge Poso attackers under antiterrorism law
National Police chief Gen. Dai Bachtiar said on Friday that all the attackers in Central Sulawesi regencies of Morowali and Poso would be charged under the antiterrorism law. Dai said that although the attackers were motivated by vengeance from past conflicts, the attack had violated Antiterrorism Law No 15/2003.


"Dire Revenge™ is no excuse!"

Police have, so far, detained 16 suspects and gunned down six others in shoot-outs since violence broke out again on Oct. 10. From the suspects and those killed, the police seized two M-16s, three LA firearms, a number of FN pistols and 232 bullets.
Posted by: Fred Pruitt || 10/24/2003 16:58 || Comments || Link || E-Mail|| [263 views] Top|| File under:
Pakistan to deport Hambali's brother and other Indonesian suspects
Pakistan will shortly deport the brother of terror suspect Hambali and 18 other Malaysian and Indonesians who were arrested last month on suspicion of having links with the Southeast Asian terror group Jemaah Islamiyah (JI), a senior interior ministry official said Friday. "The decision has been taken to deport them and the process will start in the next couple of days," head of the interior ministry's crisis management cell, Brigadier Javed Iqbal Cheema, told AFP.
Posted by: Fred Pruitt || 10/24/2003 16:55 || Comments || Link || E-Mail|| [267 views] Top|| File under:
Iran
'The Iranian People are Deeply Disappointed With the Islamic Revolution'
Interview with Nobel Prize winner Ebadi

From Memri:



EFL ---



Question: " The situation in Iran seems stagnated. All elections show a sweeping majority supporting reform, but there is no reform. Some even believe there is a need for a new revolution."

'Ebadi: "I think that the age of revolutions is over. Similarly, there is no guarantee that another revolution will bring anything better than what happened to us 24 years ago. After years of observation, I reached the conclusion that revolutions never accomplish what they promise. What I call for is a reform movement that will include all areas of political, social, and cultural life, and, naturally, human rights. The Iranian people are deeply disappointed with the Islamic Revolution. During the Islamic Revolution and the war in Iraq that followed it, an immeasurable number of families lost their sons and providers. The nation lost the best of its young men, and millions of Iranians were forced into exile. Covering the expenses of this revolution will continue for entire generations. The only way out of this is reform by peaceful means. Khatami is not the only one calling for reform, and just because his government has failed does not mean that the reform movement has failed. In any event, Khatami's second and last term will end, but this means that there will be no hope for our people."



Posted by: mercutio || 10/24/2003 9:40:52 PM || Comments || Link || E-Mail|| [316 views] Top|| File under:
Africa: West
Allah's Polio Plan
EFL
LAGOS, Nigeria -- Squeezing droppers into the mouths of tearful toddlers, health workers launched an emergency drive Friday to vaccinate Nigerians against polio as a spreading outbreak threatened worldwide efforts to eradicate the disease.

Teams raced to immunize 15 million African children at immediate risk -- a four-day effort impeded by rumors among Muslim fundamentalists that the vaccine was part of a U.S. plot to spread AIDS and render Muslims infertile.

"The Western world has never wished Muslims well," said Yakubu Husseini, a 20-year-old teacher coming out of Friday prayers in the northern city of Kano. "Why should they expect us to believe that vaccines they make these days are not another frontier to wage war against Muslims?"


Fine, make your own.



Three predominantly Muslim states in northern Nigeria -- Kano, Kaduna and Zamfara -- have either delayed or refused permission for the vaccination drive, with Zamfara demanding proof the vaccine is safe, something U.N. officials say has been repeatedly supplied.

Failure of previous vaccine initiatives in northern Nigeria have aided the disease's spread internationally, recently leading to the crippling of nearly a dozen children in at least four other West African nations -- Ghana, Togo, Niger and Burkina Faso -- according to the U.N. World Health Organization.

Nigeria currently has 192 known cases, several of them in Lagos state, where the disease was previously thought to have been wiped out.

The Nigerian outbreak started in Kano state during the summer. Experts blame insufficient coverage during mass polio campaigns and routine treatment.

In some areas only 16 percent of children were immunized during a campaign last year. The WHO says 15 million children are at risk regionally in the current outbreak.

In Kano, where state officials said Friday they were delaying the vaccine drive without explaining why, a group of men leaving the city's main mosque discussed the decision.

"Allah knows better than all Western powers combined," said Ya'u Kabir, a 26-year-old Muslim theology student. "He has guided the Muslim community since the time of old. This he did without immunization. We do not need it."


Easy to say until it strikes a child you know.





Give them a Darwin award. This is a culture that is embracing natural selection.
Posted by: Tom || 10/24/2003 7:01:14 PM || Comments || Link || E-Mail|| [335 views] Top|| File under:
Caucasus
Igbal Agazadeh Reveals Organizers of October 15-16 Clashes
Fractured syntax courtesy of Baku Today...
Deputy of Milli Majlis and chairman of Umid party Igbal Agazadeh arrested on charges of organizing October 15-16 massive disorders in Baku [Note: The festivities were associated with the election of Ilham Aliev as hereditary president] gave interview to ANS reporter.
All these actions have been planned beforehand after October 12 meeting of opposition parties. The main goal was to occupy Freedom Square by force and ensure massive inflow of the people to create base for Isa Gambar's leader of Musavat party coming into power. I think Isa Gambar and his deputy Rauf Arifoglu are to be blamed for clashes on October 16 in Baku. Igbal Agazadeh informed that wooden sticks used by party supporters during clashes have been brought to Musavat headquarter beforehand. In the end Mr. Agazadeh appealed ton his fellow party members. You should avoid any confrontation and illegal actions.
Posted by: Fred Pruitt || 10/24/2003 16:48 || Comments || Link || E-Mail|| [255 views] Top|| File under:
Home Front
Alamoudi charged with dealings with Libya
A prominent US Muslim political activist, who helped the Pentagon set up its Islamic chaplain program, was charged Thursday with having had financial dealings with Libya, the Justice Department said.


Oh, I am so surprised! Quick, Ethel! My pills!... No, the orange ones!

Abdurahman Alamoudi, of Falls Church, Virginia, was charged in an 18-count indictment handed down by a federal grand jury in Alexandria, Virginia, said

Paul J. McNulty

, US Attorney for the Eastern District of Virginia. McNulty said the charges against Alamoudi, a 51-year-old native of Eritrea, included prohibited financial transactions with Libya, money laundering, misuse of a passport and unlawful procurement of US naturalized citizenship.


"Other than that, he seems to be clean..."

An energetic advocate of Islamic causes, Alamoudi founded the American Muslim Council, the American Muslim Foundation as well as the American Muslim Armed Forces and Veterans Affairs Council, a group that helped create an Islamic chaplain program in the US military.


And we saw how well that worked...

The chaplain program has come under intense scrutiny since the September 10 arrest on suspicion of espionage of US Army Captain James Yee, a Muslim chaplain who worked with al-Qaeda and Taliban suspects at the US prison camp in Guantanamo Bay, Cuba.


Ummm... Yeah. That's what I meant...

The indictment handed down Thursday, which carries a maximum penalty of 105 years' imprisonment on conviction, alleges that "from November 1995 to September 2003, Alamoudi devised a scheme to obtain money from Libya and other sources overseas." That money, it alleges, was intended "for transmission into the United States without attracting the attention of" various federal agencies, including the Treasury Department, Internal Revenue Service, Bureau of Immigration and Naturalization and Department of Homeland Security. "The purpose of this scheme was to hide the amount of money he controlled, how and where he obtained it and what he did with the money," said the indictment.


I wonder what he intended to do with all that dough?

It alleges that on August 13, 2003 "Alamoudi received a phone call at his hotel in London, England, from a person with a Libyan accent who stated he had 'something' for Alamoudi.


"For me? Oh, you shouldn't have!"

"Almoudi received from the individual a briefcase containing 340,000 dollars ... which he transferred to his own luggage, leaving the briefcase behind.


"I'll just put it in here with my socks and underwear. No one will notice..."

The indictment "identifies the source of the cash as the Islamic Call Society, a branch of the Government of Libya," McNulty said in a statement.


Is that part of the Ministry of Posts and Telecommunicaitons? "Hello? Operator? I'd like to make an Islamic call, please... Yes. It'll be collect..."

Federal authorities said last month that Alamoudi was arrested on September 28 at Washington's Dulles International Airport upon his return from an extended overseas trip and made a brief appearance in federal court in Alexandria the following day. According to the indictment, Alamoudi "attempted to transport the 340,000 dollars out of England, to deposit it in banks in Saudi Arabia and attempted" to transfer it into the United States "while evading currency reporting requirements."


Tusk. Tusk. You can get some serious jug time for that sort of thing. Like 105 years. Shoulda just bumped somebody off...
Posted by: Fred Pruitt || 10/24/2003 16:12 || Comments || Link || E-Mail|| [263 views] Top|| File under:
Middle East
U.S. Woos Yemen to Fight Terror Without War
EFL from Rueters Worldview

SANAA, Yemen - The United States used the full might of its armed forces in Iraq and Afghanistan to rout its enemies. But when it came to Yemen, Washington chose diplomacy over conflict.

I thought we were aggresive unilateralists.



The country known to the Romans as Arabia Felix -- Happy Arabia -- is today an impoverished hotbed of Muslim militancy and lawlessness.

I would provide the Latin phase for outhouse, but I only remeber the phrase: semper ubi sububi - always wear underwear.

It is also the ancestral home of Saudi-born al Qaeda leader Osama bin Laden, whom many Yemenis admire.

The United States, burdened with costly conflicts in Afghanistan and Iraq, is trying to win over the support of Yemenis with tactics less bloody and cheaper than war.

I thought war was good for the multinational corporations that we are beholden to.



It is equipping and training Yemeni security forces in anti-terror tactics and giving the coast guard patrol boats, while building roads and clinics and fighting illiteracy.

Wait a minute - this clinic and road building stuff is Bin Laden's job.



This has cost Washington up to some $100 million a year in military and other financial aid to Yemen, in stark contrast to the $87 billion earmarked for Iraq and Afghanistan.

"You can't have stability without development and you can't have development without stability," the U.S. ambassador to Yemen, Edmund Hull, told Reuters.

A decade ago I would never have suspected that the US would be providing nation-building type aid to Yemen.



Analysts say Washington's approach to the situation is wise, given the difficulties Yemen's government is facing because of its cooperation with the United States.

They say authorities in Yemen, where nearly half the 20 million population live on $2 a day, are torn between U.S. aid and the rising anti-American sentiment among tribal and Islamic chiefs and ordinary Yemenis over perceived pro-Israeli U.S. bias.

In Iraq and Afghanistan, analysts say, the United States kicked in the back door, but in Yemen it went for a diplomatic solution. I beg to differ.

In Iraq we came through the front door after knocking for a six month period. We also sent Spec-ops through the windows and JDAM'd down the chimney. The Big Bad Wolf wishes he could of had our skills.



"Busting in the door in Yemen would be like knocking down a wasp hive," Evan Kohlman, senior terrorism analyst at the Investigative Project, a Washington think tank which runs one of the biggest databases on Islamic militancy, told Reuters.

Could be right - hope we don't have to find out.



"It would certainly shake the trees but we might be a bit surprised at what we shook out. It could be very bloody."

Shortly after the U.S. war in Afghanistan to hunt down al Qaeda, media speculation was rife that Yemen, Somalia and Sudan would be next in a second phase of the war on terror.

But trying to improve its reputation as a haven for Muslim militants, Yemen began a massive security crackdown in the first military operation against al Qaeda outside Afghanistan.


In the areas that the government actually controls.



"It seems Yemen remains the back door to the Saudi militants on the Arabian peninsula and it is how al Qaeda members sneak in and out," said Jeremy Binnie of London-based Jane's Sentinel.

A transit route for the incense trade 3,000 years ago, Yemen is now a favorite spot for drugs and arms smugglers due to its strategic position on the southern tip of the Arabian peninsula, its porous 1,100-mile border with Saudi Arabia and its long, poorly controlled coastline.

If they begin to behave, trade will return. Location, location, location.



The United States views this part of the region as one of the most combustible in the world and patrols its seas from a military base in Djibouti on the Red Sea coast opposite Yemen.

The FBI plans to set up an office in the capital Sanaa this year. A U.S.-backed computerized border control system has been installed, though it is often hampered by power cuts.

In return for U.S. support, Yemen has arrested dozens of al Qaeda suspects, allowed American warships free use of its waters and opened its air space to U.S. warplanes.

This is quite surprising.




The government has also banned the carrying of weapons in cities and towns. But it has had little success in its campaign to seize millions of unlicensed arms in Yemen.

"This is a significant political move in a country...where a man wearing a Kalashnikov is like a businessman wearing a tie," said Philip McCrumm of the Economist Intelligence Unit.

To stamp out Islamic extremism, Sanaa has tried to put religious schools under its control. But critics say the government has little power outside the main cities and that the most radical schools remain untouched.

Despite the crackdown, two suspects in the Cole bombing are still at large. But analysts express cautious optimism over the security efforts.

Sanaa has complained that the U.S. aid does not cover the costs of the war on terror. But the U.S. approach is winning approval from some Yemenis.

"There is an old saying: You have to touch the hearts and minds of the Yemenis to win them over. If you oppress them they are willing to sacrifice everything (to fight) for their dignity," said Faris Sanabani, editor of the Yemen Observer.

This is a very hopeful and positive message and it came from Reuters.
Posted by: Super Hose || 10/24/2003 2:26:28 PM || Comments || Link || E-Mail|| [261 views] Top|| File under:
Caribbean
Senate Declares Castro Winner of the Test of Wills - votes to end Cuba ban
The United States Senate has voted in favour of lifting a 40-year-old ban on Americans travelling to Cuba. In a major rebuff to President George W Bush, Senators voted 59 to 36 to bar the use of government money to enforce the travel restrictions. The vote follows a similar move by the House of Representatives last month. The White House has said Mr Bush will veto the bill if it is backed by Congress. Senators called for the travel restrictions to be lifted, saying it made no sense to ban Americans from visiting Cuba while they were allowed to go to countries like North Korea. Republican Senator Mike Enzi said: "For 40 years we've said 'sanctions', and for 40 years it hasn't worked," referring to the failure of the ban to unseat Cuban leader Fidel Castro.


What does the senator believe the benefit for the Cuban people and the American people will be by increasing cash flow to Castro's government?


But the White House said it was premature to lift the ban. "The administration believes that it is essential to maintain sanctions and travel restrictions to deny economic resources to the brutal Castro regime," it said in a statement. Mr Bush has his eye on anti-Castro Cuban American voters in the key state of Florida in next year's presidential election, but many senators believe that is too narrow a view, our correspondent says. About 160,000 Americans visited Cuba legally last year, as members of groups with special dispensation or travelling via Canada and Mexico. Cuba has said it expects about a million Americans to visit in the first year if the ban is lifted. The Senate vote was welcomed by the Cuban Government, which hopes American tourism will boost hard currency earnings to pay for food imports.


I'm sure the Venezualan government and the FARC will be cheering as well. The same saps who keep whining that driving an SUV is supporting OBL can now fly to Cuba this providing cash for killers in Columbia.


"This is further evidence that both chambers of the US Congress and a majority of the US people favour lifting the travel ban," said Foreign Minister Felipe Perez Roque. "I wonder what new trick Washington will invent to stop this becoming law."


Hopefully the trick in called a Veto.
Posted by: Super Hose || 10/24/2003 1:07:49 PM || Comments || Link || E-Mail|| [372 views] Top|| File under:
Africa: Southern
Group: Zimbabwe Gov't Uses Food As Weapon
EFL Ap from Newsday


Zimbabwe's government is using food as a weapon, denying it to political opponents as nearly half its people face starvation, Human Rights Watch said Thursday.


HRW is criticizing a socialist regime run by a black dictator; most NGO's don't do that.


The group said the government and ruling party punish opponents by manipulating the supply and distribution of subsidized food, as well as the registration of people eligible for international relief. In a 51-page report, the New York-based group said corruption and profiteering are rampant at the government's Grain Marketing Board, which oversees distribution of most staple food. It said officials divert large quantities of grain at tremendous profit to the black market and neighboring countries. "Select groups of people are being denied access to food," Peter Takirambudde, executive director of the group's African division said in a statement. "This is a human rights violation as serious as arbitrary imprisonment or torture."


Takes a little longer to kill people, too...

Human Rights Watch said food is used as a weapon against members of the main opposition party and people presumed to support it, teachers, former commercial farmworkers and those living in urban opposition strongholds. "That's a lie," George Charamba, the spokesman for President Robert Mugabe, said in a telephone interview. "It sounds like a very familiar lie to which we are too busy to respond."


Yes, its not to hard to figure out what you are busy at.


The report also criticized international donors for preventing international food aid from going to black farmers who received land confiscated without compensation from white farmers under Zimbabwe's controversial land reform program. However, Richard Lee, regional spokesman for the U.N. World Food Program, said he was unaware of any such conditions imposed by donors.


There was an article about a week ago about a South African minister being held hostage at a farm in Zimbabwe for taking unauthorized pictures. I have not seen any follow-up. I speculate that the pictures were of a farmer who didn't need any food aid due to actual crop life on his plantation.


Human Rights Watch, aid workers and political analysts in Zimbabwe said people without ruling party membership cards are routinely denied access to government-subsidized food and often prevented from registering to receive international relief. "No party card, no food," said John Makumbe, a political analyst at the University of Zimbabwe.


That's not much of a barrier; any fifteen year old in the US can fake an ID card.


The government and state-controlled press have reported 40 deaths from malnutrition in the second city, Bulawayo. No figures are available for the rest of the country. "We expect the situation is much worse in other areas, particularly in Matebeleland north and south," said Makumbe, who also advises the Famine Early Warning System monitoring food supplies in the region. Human Rights Watch said the government compounded food shortages and consolidated its control by preventing private merchants, the opposition party and all but a handful of aid groups from importing grain. More than 220,000 tons of grain imported by the government have simply vanished, according to diplomats in Zimbabwe.


Maybe the truck drivers got hungry on the drive. In Martin Stanton's book about the US military efforts assisting with humanitarian relief in Somalia, he said that the Somali food convoy drivers were notorious for feigning a breakdown so that they could sell their load to local thugs after the rest of the convoy moved on.


Human Rights Watch said it appears grain bought by the government abroad was diverted to foreign markets and the local black market, where reports indicate ruling party politicians and favored businessmen can make a 220 percent profit.


That's a superior return on investment unless the payment is in Zimbabwe currancy.


The group said the grain board is run by former police, military and intelligence officials who report directly to Mugabe's Cabinet in what Makumbe and other analysts called the militarization of key government industries and ministries. The government blames food shortages on prolonged drought and donor withdrawal. However, Lee, the WFP spokesman, said drought has eased in the region, and donors have not withdrawn humanitarian aid.


They might be hinting at the fact that Kadaffy stopped giving them free oil. This oil was probably retailed at an infinite mark-up percentage.


Britain, Zimbabwe's former colonial ruler, committed a further $8.5 million Thursday to emergency food aid after receiving assurances that politics would not interfere with the handouts.


In what form were those assurances?


Human Rights Watch said the government often uses war veterans and ruling party militants, groups blamed for the widespread violence and intimidation, to distribute food. International relief organizations such as WFP have strongly resisted government attempts to take over food distribution, Human Rights Watch said. Relief groups have briefly suspended operations in some areas because of government interference and threatened to pull out entirely if the government persists in trying to politicize food aid.


But I bet the government provided "assurances" that the interference would stop.


However, the government still punishes opponents by manipulating the list of people eligible for international aid, said Human Rights Watch. Makumbe said party officials and traditional leaders are instructed to exclude opponents from the lists. Lee acknowledged there had been interference, some of it serious, but said the vast majority of incidents were minor. Charamba, Mugabe's spokesman, called Human Rights Watch a tool of the British government and dismissed the report as an attempt to support the hardline anti-Mugabe position of Australia, Britain and Canada. "We don't even dignify it by denying it," he said.


When a regime starts calling Canada hardline, you know that regime is very far from reality.



Here are links to several other World Wire articles (various sources) of interest concerning Africa:
A. Smugglers use tankers to steal Nigerian Oil.
B. Boys Bond in West Africa Child Trade (includes more details about the children found performing hard labor in Nigerian rock quaries).
C. Libyans Hope for New Start After Sanctions Lifted.
D.Old Secrets Return to Haunt ANC.
Posted by: Super Hose || 10/24/2003 12:54:54 PM || Comments || Link || E-Mail|| [302 views] Top|| File under:
Home Front
Followup: Man and daughter get prison for tax fraud
Looks like Robert Lee and Crystal got plenty of time to plot their revenge against THE MAN...


He claimed phony refunds on returns as a way to seek reparations for slavery
A federal judge sentenced Robert Lee Foster of South Richmond, a supporter of slavery reparations, to 13 years in prison yesterday on his fraud convictions for preparing and filing phony income-tax claims. His daughter, Crystal Demetria Foster of Quinton — to whom, by mistake, the IRS sent a half-million dollars for one of those bogus claims — screamed and cried when she heard her 37-month sentence for her part in the tax-fraud conspiracy.


Good luck, Robert Lee. Maybe President Sharpton will pardon you...


She gave birth to her second child about three months ago, while jailed, and begged U.S. District Judge

Richard L. Williams

to reconsider. He refused."I just want to be at home with my two children," she said. "I just want to be able to take care of them because no one else can."


Too bad, so sad...


After Williams left the bench, Crystal Foster cried louder and clung to her lawyer,

David Lassiter Jr

., and eventually sat on the floor. She had to be helped from the courtroom as U.S. marshals took her into custody. The family and friends of the Fosters who nearly filled the courtroom bitterly complained among themselves that the sentences were unfair.
Wonder who did their taxes?
Father and daughter were tried by a jury July 20. Both were convicted of conspiracy to defraud the United States. Robert Foster, 51, was convicted also of four counts and Crystal Foster, 25, of one count of making false claims against the government. Robert Foster, an accountant and tax preparer, was accused of filling out federal income-tax returns for his daughter and three other people. On each he claimed large refunds, purportedly for taxes withheld on undistributed capital gains on investments. In fact, there were no investments or taxes withheld. Foster said making the claims was a political stand on the issue of slavery reparations - a proposal for payments to descendants of slaves to partially compensate for the harm done by slavery and its aftermath in this country.


Sorry. Go to Jail. Go directly to Jail. Do not collect $500,000.


Only Crystal Foster's return produced a refund. She received a check for $507,490.91, including interest the IRS tossed in because of a delay.


Thought you were the lucky one, didn't you Crystal? And wasn't that big of the IRS to toss her that extra dough?


According to testimony yesterday, Crystal Foster gave her mother $50,000. She bought a $40,000 Mercedes-Benz. She paid off some student loans. She transferred $100,000 into Robert Foster's checking account.


Thanks, baby girl...and Power to the People!


After the IRS realized its mistake and sought to get the money back, about $266,000 was recovered. The judge ordered joint restitution by the Fosters of the rest. Robert Foster, who has claimed the federal court has no jurisdiction over him, told the Associated Press he is a citizen of the Moab Tiara Cherokee Kituwah Nation. That is an obscure group in Charlotte, N.C., whose members claim they are descendants of African Moors who came to the New World before Europeans.


Maybe the aliens bought them here...


Both Fosters also tried to fire their lawyers to be represented by a member of that group,

Drew Sherref El

of Charlotte. Williams denied that after determining Drew Sherref El was not a lawyer.


Awww, c'mon Judge. That probably would've been a riot! Ya killjoy!


But yesterday, when asked by the judge if he wanted to speak before sentencing, Robert Foster said again that Drew Sherref El is his lawyer and he asked to delay sentencing because he was not represented. Williams refused.


Scamming to the bitter end. I don't think we've heard the last of Robert Lee.


Robert Foster's lawyer,

Thomas L. Johnson Jr

., said after court that his client appeared "stark and stoic" after sentencing.


A 13 year bid will probably do that to most people.


Lassiter said in court that Crystal Foster was deeply under her father's influence and believed that she was entitled to slavery reparations from the government. When the huge IRS refund arrived, she took it as confirmation of that.


It's not her fault! He's a Svengali! Only when they caught did she see the light!


Her father's advice, the AP reported, was to spend it. She did, Lassiter said, in the way someone would who had won a lot of money in the state lottery.


Look soon for Robert Lee to sue the IRS for sending his daughter an illegal refund and jamming him up like this. Maybe Mr. El will file it for him.
Posted by: tu3031 || 10/24/2003 12:47:14 PM || Comments || Link || E-Mail|| [294 views] Top|| File under:
Middle East
Three soldiers killed in Netzarim infiltration
JPost Reg Req'd


Three IDF soldiers were killed and two wounded, one seriously after a terrorist infiltrated an army base in the northern Gaza Strip community of Netzarim before dawn Friday morning.
And Arafat will cry for international human shields peacekeepers to protect the Paleos when the Apaches and F16s deliver the cause/effect lesson
Two of the soldiers killed were women, and the seriously wounded soldier is also a woman. The male soldier was moderately wounded. The wounded were airlifted to Barzilai Medical Center in Ashkelon for treatment. The identities of the three soldiers killed were released Friday afternoon:
Sgt. Sarit Schneor-Sinyor, 19, of Shoham. Sarit will be buried Sunday at 2 PM in the military section of the Ramle cemetery.

Staff-Sgt. Alon Avrahami, 20, from Or Yehuda. Alon will be buried in the military cemetery in Holon at 2 PM.

Sgt. Adi Osman, 19, Kfar Saba. Adi was buried in Kfar Saba's military cemetery Friday afternoon.
The male soldier wounded in the attack is recovering after surgery to remove the bullet lodged in his shoulder, and the woman is still undergoing surgery. "She was very seriously wounded, a doctor at the hospital said.

At approximately 4:15 AM a terrorist affiliated with Hamas and armed with a Kalashnikov rifle and grenades approached the military base from the south side of the Netzarim community using the darkness and dense mist as cover. The terrorist cut through the fence and headed towards the living quarters housing female soldiers and army drivers. The terrorist entered the female soldiers' living quarters and in the first room shot and killed Sgt. Adi Osman and wounded a second soldier in the room with her He then continued into the second female soldiers' room where he killed Sgt. Sarit Shcneor.


Female soldiers? what no toddlers and infants and baby ducks available for slaughter? Paleo Pussies


The terrorist then left the female quarters and headed towards the drivers quarters where he shot and wounded one of the soldiers as he was standing at the entrance to the complex. At that time Staff-Sgt. Alon Avrahami reached the site and was shot and killed by the terrorist. The terrorist then fled with soldiers from the Shimshon battalion in pursuit. Troops caught up with the terrorist and killed him just tens of meters outside of the community as he was attempting to flee.
*bang* - OW!
halt!
A second terrorist affiliated with the Islamic Jihad who accompanied the other terrorist reached the security fence but when the shooting began he fled back into Gaza, a senior IDF officer told The Jerusalem Post.


"Feet, don't fail me now!"

The officer noted that during the night there were three other attempted infiltrations in which three terrorists were killed. One when a terrorist attempted to infiltrate Nisanit in the northern Gaza Strip and was shot and killed by soldiers. The second involved the three Israelis wounded as they drove on the Kissufim road and the terrorist was shot and killed. And the third was when soldiers shot and wounded a group of Palestinians carrying a ladder who attempted to cross into Israel north of Kibbutz Nahal OZ. In addition terrorists fired anti-tank rockets a IDF positions near Neve Dekalim and shots were fired at positions at Morag and other Israeli communities in Gush Katif.

Meanwhile the IDF is investigating the charges of Sgt. Adi Osman's sister Einat who claims that a month ago her sister's commanding officer demanded that the female soldiers at the base hand over their weapons because of budget cuts. according to Einat the female soldiers did not have weapons at the time of Friday morning's attack.


That sort of thing will certainly attract Paleos, like flies to honey...

The part of the fence that encompasses the military base had no electronic warning systems or devices and is just a regular security fence. The rest of the fence around the Netzarim community does have electronic measures. The Hamas and Islamic Jihad claimed joint responsibility for the attack.


Yassin targetted?


In a call to the Associated Press, a caller identified the attacker killed by soldiers as Samir Fouda, 21, a Hamas terrorist from Gaza's Jebaliya refugee camp, and said the other attacker escaped.


That's the guy who beat feet. How's now the toast of Jebaliya...

Netzarim residents were alerted at 4.30 in the morning and asked to close the lights in their homes and remain inside. With the first gunshots, IDF soldiers immediately began searching for the perpetrator despite the heavy fog that enshrouded the area. After the terrorist was shot and killed, security forces continued to search to ensure there were no other terrorists lurking in the community. At the same time the Karni road used to enter the north Gaza Strip was closed to traffic as security forces also combed the area for additional suspects.

The wounded were treated at the site by medics and airlifted to the Barzilai Hospital in Ashkelon after the heavy fog prevented them from being taken to the Soroka Hospital in Beersheba. Netzarim resident Itzik Wazana told the Jerusalem Post that close to 4 they were alerted by a siren and told to remain in their homes, lock the doors and shut lights. "We were told to remain behind locked doors, the medical and emergency response teams were deployed and all the other residents were told to remain inside," he said. "We heard heavy gunfire, and slowly information began to dribble through of the scope of the disaster," he said. Four hours after the attack the residents were permitted to leave their homes after soldiers completed searching the community. The Karni Netzarim road remained closed to traffic.

Late Thursday, in another attack, three members of an Israeli settler family traveling in a car were lightly wounded in a roadside shooting in southern Gaza. The three were cut by shattered window glass and suffered other injuries when their car swerved. The army said troops shot and killed the attacker.
Posted by: Frank G || 10/24/2003 9:05:18 AM || Comments || Link || E-Mail|| [263 views] Top|| File under:
Korea
U.S. charges N. Korean 'agent'
A Santa Monica man suspected of working as an agent for North Korea pleaded guilty to federal charges in Los Angeles U.S. District Court.


Guess we can remove the quotes around "agent" in the title.


John Joungwoong Yai, 59, a naturalized U.S. citizen born in South Korea, was charged on Thursday with failing to notify U.S. officials that he was an agent for North Korea as required by law, the U.S. Attorney's Office said. He also pleaded guilty to three felony charges of giving false statements to U.S. Customs Service officials and failing to declare more than $18,000 in cash brought into the country, authorities said. "He is accused and has pleaded guilty to acting as an agent for North Korea; he was not accused or charged with espionage," said Thom Mrozek, spokesman for the U.S. Attorney's Office in Los Angeles. "In order for us to prove a case involving espionage, there's certain legal criteria that must be met."


Looks like we hit a ground-rule double instead of a home run.


Court documents said Yai worked as an agent in the United States from December 1997 to April 2000, obtaining classified information for North Korea and recruiting other agents to meet with North Korean officials abroad. The documents also said fax and e-mail communications between Yai and his North Korean contacts were written in code to conceal the true content. One of the charges against him stems from an April 20, 2000 incident at the Los Angeles International Airport. According to authorities, Yai and his wife, Susan Youngja Yai, had returned to the U.S. after meeting with a North Korean official in the Czech Republic and Vienna. The couple declared $10,000 but actually carried $18,179 in cash, authorities said. The money was confiscated, but when Yai attempted to reclaim it in August 2000, authorities said he made additional false statements, resulting in other felony charges.
So he's stupid and greedy.
Mrs. Yai previously pleaded guilty to failing to declare the $18,179. He was sentenced to one year of probation in September 2003 and ordered to pay a $500 fine, authorities said. Yai was arrested last April and released on bond. He appeared in court Thursday to enter a plea and will remain free on bond until his sentencing, scheduled for Jan. 26 by U.S. District Judge George H. King.


Um, is that wise?


In entering the guilty pleas he faces a maximum sentence of 25 years in prison.


With more to come!
Posted by: Steve White || 10/24/2003 12:55:57 AM || Comments || Link || E-Mail|| [257 views] Top|| File under:
Middle East
Palestinian Woman Sentenced for Bombing
An Israeli military court on Thursday sentenced a Palestinian woman to 320 years in prison for her role in a suicide bombing at a Jerusalem pizzeria that killed 15 people, two of them Americans. According to a transcript of the trial, Jordanian-born Ahlam Tamimi, 23, was the first woman to be recruited by the Izzadine el-Qassam Brigades, the military wing of the violent Islamic Hamas movement.


Wonder what her reward is in Paradise?


The prosecution said that she helped plan the Aug. 9, 2001 bombing of the packed Sbarro restaurant and escorted the suicide bomber to the site, where he set off a powerful charge in the guitar case he was carrying. Among the dead in what the court judgment called "a satanic act" were toddlers, teenagers and elderly. Judith Greenbaum, 31, a school teacher from Passaic, N.J., and Malka Roth, 15, daughter of immigrants from New York, were among the dead. Hamas has claimed responsibility for most of the 104 suicide bombings against Israelis during the current three-year comment, killing more than 400 people.


We know, and we'll remember.


The court said that Tamimi, who joined Hamas while a media student at a West Bank university, had a month previously planted a bomb in a downtown Jerusalem supermarket. That blast caused extensive damage, but no injuries. She was sentenced to one 20-year term for each of the Sbarro victims and one more for her other activities.


Even with good behavior and early parole, Tamimi will be about 183 years old when she's released.
Posted by: Steve White || 10/24/2003 12:45:20 AM || Comments || Link || E-Mail|| [260 views] Top|| File under:
Iran
Iran Turns Over Nuclear Program Documents
Iran gave the U.N. nuclear watchdog a dossier meant to dispel fears it is trying to make atomic bombs, but a Tehran envoy acknowledged Thursday the files omitted key information about a bomb-making ingredient found in the country.


The unclean infidel dog ate it!


Ali Akbar Salehi, Iran's chief delegate to the International Atomic Energy Agency, suggested to The Associated Press that the dossier did not specify the origin of traces of highly enriched weapons-grade uranium found in his country by agency experts.
IAEA Director General Mohamed ElBaradei has called that discovery the most troubling aspect of Tehran's nuclear activities, and diplomats recently said that Iran was expected to explain the origin of those traces. ElBaradei suggested Thursday he expected the dossier to contain that information, linking it to IAEA efforts to verify Iranian assertions its nuclear programs are peaceful. "We have asked ... to know the origin of the equipment," he said. "I was assured that the report I got today is a comprehensive and accurate declaration."


"But if it isn't, no problem. We're the IAEA."


The United States accuses Iran of running a weapons program and points to the discovery of highly enriched uranium as strong evidence of such activity. Iran insists the traces, found in environmental samples, were inadvertently imported on equipment meant to generate electricity and says it does not know where the equipment originated because it was purchased through third parties.


"It's a mystery to us!"


When asked Thursday if the dossier specified where the equipment came from, Salehi repeated that argument, suggesting that the information was missing. "How can you give the (equipment's) origin ... if you have taken it from the intermediaries on the foreign market?" Salehi said. But earlier, after meeting with ElBaradei, Salehi said the dossier answers all "open questions" about Iran's nuclear programs. "We have submitted a report fully disclosing all our past activities in the nuclear field," he said.


Brazen, isn't he?


The IAEA has said traces of highly enriched, weapons-grade uranium were found on centrifuges at a plant in Natanz, about 300 miles south of Tehran. Minute quantities of the substance also were found at the Kalay-e Electric Co., just west of Tehran. An agency report also noted tests by Iran that experts say make little sense unless the country was pursuing nuclear weapons. Diplomats familiar with the situation said any failure by Tehran to clear up concerns about the weapons-grade uranium would damage its case ahead of a Nov. 20 meeting of the IAEA's board of governors. If the board finds that suspicions remain about a possible weapons program, it could find Iran in violation of the Nuclear Nonproliferation Treaty. That would mean U.N. Security Council involvement and possible international sanctions.


Except the French have already said that there won't be any sanctions.


To verify Tehran's claim about the origin of the uranium, the IAEA needs to match traces found in Iran to isotope samples from the country from which the contaminated equipment allegedly came. If the samples do not match, arguments by the United States and its allies that Iran enriched the uranium as part of an arms program would be strengthened. Diplomats have told AP that Pakistan is the most likely country of origin for the centrifuges. But that nuclear power is not a member of the nonproliferation treaty and does not have to cooperate with the IAEA.


Not withstanding the fact they're allies and all, ya know.


Iran previously insisted it would continue enriching uranium to non-weapons levels. But on Tuesday, Iran told the foreign ministers of Britain, Germany and France it would suspend uranium enrichment and sign a protocol allowing spot checks of its nuclear programs. ElBaradei said Thursday he was expecting a letter "in the next few days ... agreeing to the conclusion" of the additional protocol.


Thus providing the French the cover to veto any resolution regarding sanctions from the UN.
Posted by: Steve White || 10/24/2003 12:39:06 AM || Comments || Link || E-Mail|| [290 views] Top|| File under:
Who's in the News
45
[untagged]
Bookmark
E-Mail Me
The Classics
The O Club
Rantburg Store
The Bloids
The Never-ending Story
Thugburg
Gulf War I
The Way We Were
Bio
Merry-Go-Blog
Hair Through the Ages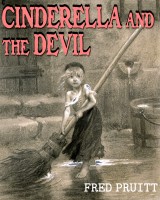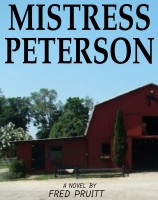 On Sale now!


A multi-volume chronology and reference guide set detailing three years of the Mexican Drug War between 2010 and 2012.

Rantburg.com and borderlandbeat.com correspondent and author Chris Covert presents his first non-fiction work detailing the drug and gang related violence in Mexico.

Chris gives us Mexican press dispatches of drug and gang war violence over three years, presented in a multi volume set intended to chronicle the death, violence and mayhem which has dominated Mexico for six years.
Click here for more information


Meet the Mods
In no particular order...


Steve White
Seafarious
Pappy
lotp
Scooter McGruder
john frum
tu3031
badanov
sherry
ryuge
GolfBravoUSMC
Bright Pebbles
trailing wife
Gloria
Fred
Besoeker
Glenmore
Frank G
3dc
Skidmark
Alaska Paul



Better than the average link...



Rantburg was assembled from recycled algorithms in the United States of America. No trees were destroyed in the production of this weblog. We did hurt some, though. Sorry.
18.208.186.19