-Short Attention Span Theater-
Multi-culturalism at its Finest
From Mark Steyn:



EFL - read the whole thing:



In August, in Sydney, the pack leader of a group of Lebanese Muslim gang-rapists was sentenced to 55 years in gaol. I suppose I ought to say "Lebanese-Australian" Muslim gang-rapists, since the accused were Australian citizens. But, identity-wise, the rambunctious young lads considered themselves heavy on the Lebanese, light on the Australian. During their gang rapes, the lucky lady would be told she was about to be "fucked Leb style" and that she deserved it because she was an "Australian pig".
But, inevitably, it's the heavy sentence that's "controversial". After September 11th, Americans were advised to ask themselves, "Why do they hate us?" Now Australians need to ask themselves, "Why do they rape us?" As Monroe Reimers put it on the letters page of The Sydney Morning Herald:

As terrible as the crime was, we must not confuse justice with revenge. We need answers. Where has this hatred come from? How have we contributed to it? Perhaps it's time to take a good hard look at the racism by exclusion practised with such a vengeance by our community and cultural institutions.

Indeed. Many's the time, labouring under the burden of some or other ghastly government policy, I've thought of pinning some gal down and sodomising her while 14 of my pals look on and await their turn. But I fear in my case the Monroe Reimers of the world would be rather less eager to search for "root causes". Gang rape as a legitimate expression of the campaign for social justice is a privilege reserved only unto a few.

......

Once upon a time we knew what to do. A British district officer, coming upon a scene of suttee, was told by the locals that in Hindu culture it was the custom to cremate a widow on her husband's funeral pyre. He replied that in British culture it was the custom to hang chaps who did that sort of thing. There are many great things about India – curry, pyjamas, sitars, software engineers – but suttee was not one of them. What a pity we're no longer capable of being "judgmental" and "discriminating".

......

Islam For All approvingly reported the other day that, at present demographic rates, in 20 years' time the majority of Holland's children (the population under 18) will be Muslim. It will be the first Islamic country in western Europe since the loss of Spain. Europe is the colony now.

Or as Charles Johnson of the Little Green Footballs website drolly suggested: "Maybe we should start a betting pool: which European country will be the first to institute shari'a?"




Gaul, without a doubt - and Fred? I still loathe chickens.
Posted by: mercutio || 10/25/2003 6:27:04 PM || Comments || Link || E-Mail|| [335 views] Top|| File under:
Afghanistan
Why We Fight: There she is..... Miss Afghanistan
Miss Afghanistan Vida Samadzai

Click headline to view an actual picture, lest your imagination get away from you

walks during the presentation of the 60 candidates for Miss Earth 2003 International Beauty Pageant in Manila on October 23, 2003. The 25-year-old Kabul born beauty left Afghanistan in 1996 to live in California. Samadzai who is taking up international business at University Cal State Fullerton plans to visit Kabul soon. Miss Earth coronation night will be held on November 9

One good example is worth a thousand theories


Posted by: Frank Martin || 10/25/2003 6:34:47 PM || Comments || Link || E-Mail|| [323 views] Top|| File under:
Karzai to clip commanders' wings
Afghan President

Hamid Karzai

is expected to sack two northern commanders and several key officials in a bid to extend his own authority beyond capital Kabul. The shake-up, the most extensive since Karzai assumed leadership in 2001, affects Ustad Atta Mohammad and General Abdul Rashid Dostum, besides governors and police chiefs of four provinces loyal to them. Atta is the commander of a military corps while Dostum has been serving as Karzai's adviser in security and military affairs. The revamp follows a security meeting earlier this week in Kabul and intense fighting between Atta and Dostum's supporters in the north earlier this month. Karzai faces the dual challenge of controlling military commanders allied with him and countering the threat posed by regrouping Taliban fighters.


Take the one and put them in charge of rooting out the other...

Atta said he and Dostum would be given new positions in the central government after the shake-up. "We will be moved to Kabul. We will be based in Kabul, but it is not yet clear what positions we will be given," he said. The governors and police chiefs of Sari Pul, Balkh, Samangan and Jszjan provinces may also be given new positions. Though Atta welcomed the impending revamp, Dostum's reaction is not yet known. Despite being on the side of Karzai, Atta and Dostum run their own private armies and fight intermittently among themselves.
Posted by: Fred Pruitt || 10/25/2003 13:37 || Comments || Link || E-Mail|| [327 views] Top|| File under:
Arabia
Yemen to free 150 repentant Al Qaida suspects
"We're sorry. Can we go home now?"


Judge

Hamoud A Hetar

, member of Yemen's Supreme Court, said on Thursday that 150 detained on suspicion of belonging to

Al Qaida

would be released during the upcoming Ramadan according to directives of President Ali Abdullah Saleh.


"Have a nice holiday, boys! See you later!"

"The 150 men are those who have already declared their repentance and their rejection of all forms of violence and extremism, and they have not been involved in punishable acts," said Al Hetar who is also the chairman of the committee in charge of conducting dialogue with extremists in jails.


"Who? Us? No, no! Certainly not!"

He said the committee, made up of five religious scholars, is still holding dialogue sessions with a group of 18 extremists to persuade them to join the mainstream. He expected that the committee would receive more people of those who have willingly surrendered themselves to authorities after Hatat battle last June. Al Hetar confirmed that some 40 men, accused of having committed sabotage and terrorist acts such as the bombings of the American USS Cole (October 2000) and the French super tanker Limburg (October 2002), would be referred to trials. He did not set a date for the beginning of the trial.


Guess they weren't sorry enough...

Meanwhile, three wanted men were killed and three securitymen injured in a shootout on the outskirts of Sanaa. The spokesman said the other two men were arrested and would be referred to courts. The incident happened when security forces were chasing the group that is accused of making sabotage acts including murder, armed burglary, highway robbery, and car plundering.


"You guys're goin' to the calaboose, and you ain't comin' out 'til you say you're sorry!"
"How about the dead guys?"
"Guess they ain't gonna say they're sorry, are they?"
Posted by: Fred Pruitt || 10/25/2003 13:00 || Comments || Link || E-Mail|| [276 views] Top|| File under:
Kuwait pins big hopes on tourism
The 15th session of International Tourism Organisation was inaugurated by Chinese Prime Minister at a colourful ceremony. The UN deputy secretary general, ministers, ambassadors and heads of 143 international delegations have attended the ceremony that took place in the Chinese parliament complex. High-ranking officials of the tourism department in GCC countries were also present. Nabeela Mubarak Al-Anjari, assistant under secretary for tourism affairs at the ministry of information headed the Kuwaiti delegation. Al-Anjari underscored Kuwait's keenness on developing tourism in the country. She said that the country had worked out a comprehensive strategy for next twenty years to promote tourism.


"Honey, why don't we take our holiday in Kuwait? The sand's so lovely this time of year..."
Posted by: Fred Pruitt || 10/25/2003 12:35 || Comments || Link || E-Mail|| [342 views] Top|| File under:
U.K. Warns of Attacks in Saudi Arabia
Britain's Foreign Office said Friday it believed that "terrorists may be in the final phases of planning attacks" in Saudi Arabia.


Another "Green Alert"™ day!


The Foreign Office gave no details about its information, but said its warning against all but essential travel in Saudi Arabia remained in place. The Foreign Office said it had updated its travel advice, saying, "We advise British nationals against all but essential travel to Saudi Arabia. We believe that terrorists may be in the final phases of planning attacks." A statement posted on the department's Web site advised travelers to make sure they had confidence in their security arrangements and that visitors to military buildings should take special care. A U.S. counterterrorism official, speaking on condition of anonymity, said American authorities were unaware of any recent intelligence that would lead to new alerts in Saudi Arabia. Instead, U.S. officials have received a steady stream of information in recent months suggesting al-Qaida operatives in the kingdom were close to mounting an attack.


Feeling different parts of the elephant?


The FBI urged extra vigilance for possible terror attacks and violence against Muslims during the upcoming Islamic holy month of Ramadan. In its weekly bulletin to 18,000 state and local law enforcement agencies, the FBI says it has no credible information that an attack is planned by al-Qaida or any other terror group during the period of fasting and reflection that begins next week. But attacks overseas have been timed in the past to coincide with symbolic dates, the FBI says, adding that "the possibility of such an attack in the United States cannot be discounted."


The Islamists have as many symbolic dates as they have holy places.


On Thursday, Australia warned that another terrorist attack in Saudi Arabia "may be in the final stages of planning" and urged its citizens to avoid going there. The Australian government did not elaborate but it also authorized families of Australian Embassy staff to leave Riyadh, the Saudi capital. The official Saudi Press Agency reported Thursday that the country had arrested 600 people suspected of having al-Qaida links. The Saudi ambassador to London, Prince Turki al-Faisal, said in London on Wednesday that more than 400 of those suspects remained in custody.


Hopefully being introduced to truncheons.
Posted by: Steve White || 10/25/2003 1:22:39 AM || Comments || Link || E-Mail|| [345 views] Top|| File under:
Britain
Interview with Tony Blair's foreign policy guru
A glimpse into the mindset of a tranzi mastermind. Opinion, not news, but important as this man has Blair and the EU's ear. Slightly EFL.


If there is one man who can explain why Tony Blair went to war in Iraq, sent troops to Afghanistan and wants to join the euro, it is a tall, cultured man in Brussels called Robert Cooper. He is the foreign policy guru who, on secondment to No 10 in the years before the September 11 attacks, influenced much of the Prime Minister's thinking on international affairs. It was also Mr Cooper who, five years ago, persuaded Mr Blair to push for a European military capability. Then, presciently, in the months before the World Trade Center attack, he started badgering the Prime Minister to think seriously about the terrorist training camps in Afghanistan.

When the war on terrorism began, he was made Britain's special representative on Afghanistan. Later, with military action against Iraq looming, he argued for a new form of imperialism, based not on territory but on western values such as human rights, democracy and Coca-Cola. Now he has been posted to Brussels as right-hand man to Javier Solana, Europe's foreign and security policy supremo. But he retains close links with Downing Street, where his ideas are held in great respect. In Whitehall and beyond, he is valued for his independence of mind. Unusually for a civil servant, he has a licence to print as well as to think: next week he is publishing a book, The Breaking of Nations, that sets out his ideas.

Some are horrified by his influence on Mr Blair; Tam Dalyell, the Left-wing Labour MP, once described him as a maniac. But the Prime Minister greatly values his ability to "think out of the box". "I am an idealist," he says, as he stride towards a Brussels cafe. "I still have my Sixties instincts. I do not understand why people would want to fight each other - or sometimes why they would not."


Unusually, I'm with Tam - he's a fool or a maniac.





Snip - some twaddle about "disaffected people in the world", Europe's 9-11 being inevitable, and how Cooper "was astute enough to see the danger that the power vacuum in Afghanistan posed to the wider world." (Well, he certainly earned his Xmas bonus with that revelation.)



"You stop [a European 9-11] by spreading civilisation, by creating good government. We have to try to put ourselves into the situation where there has been another major terrorist incident - using biological weapons in a European city, for example. Imagine what you might do, then do it in advance."


Like nuke Tehran? I think he means: invade Iraq.



Although he rejects the analysis that there is a "clash of civilisations" between Christianity and Islam, he thinks the West has still not sufficiently understood the new threat. "In the Cold War, we were dealing with a civilisation which was very similar to ours. The people we are dealing with now are much more foreign. Maybe we need more anthropologists."


Patronising, evasive and advocating an ludicrously inappropriate waste of taxpayers' money: you'd never guess this was a flower-powered civil servant.



The Cooper theory is that there are three types of country: pre-modern, defined by chaos and lack of state control, such as pre-war Afghanistan; the modern nation state within clear boundaries, such as Saddam Hussein's Iraq; and post-modern, in which the nation state is collapsing into a bigger order - the European Union for example.
The "Cooper theory" blends the blatantly obvious with the fantastic. The "collapse of nation states into a bigger order" has happened before, many times. Never worked satisfactorily where people were anything like as diverse as those of the EU.

The post-modern world, which prefers diplomacy to war, must realise that pre-modern countries are dangerous not because they are strong but because they are so weak that they can become ciphers for people such as

Osama bin Laden

. It must also understand that the modern and pre-modern worlds operate in different ways. "You cannot treat people like Saddam Hussein the way you treat your neighbours," Mr Cooper says. "If we have a problem with France and Germany, we negotiate. But there are leaders you cannot negotiate with."


Riiiiiiiggggggggghhhhhhhhht. So let me get this straight - Bush and Chirac must be bosom buddies communicating on the same wavelength, whereas Chirac and Saddam must have regarded each other as coming from Venus and Mars, respectively. No negotiating possible there, then.




He could be right about the post-modern state. But he's making the assumption that France is in fact a post-modern state by his definition. Iceland, Denmark, and Germany might be, but France demonstrably isn't...

He argues that the attack on Iraq was justified to prevent the spread of weapons of mass destruction to terrorist groups. He still thinks that such weapons may be found. Even if they are not, he says, "I find it difficult to regard the fall of Saddam as a bad thing".


Well he gets 1 point for Basic Rationalizing Abilities.



As an aside, Mr Cooper has an interesting theory that it is particularly difficult for oil-rich countries to become democracies. "If you have a state that does not have to raise taxes because the money flows out of the ground, it can survive without democracy."


Because such countries are ruled by thug law, and always have been. I'm sorry, is there something profound to this? What about Venezuela?




Oil is a sticky substance. It's difficult to keep it off the fingers, which also become sticky. There's a lot of money to be made being the autocrat of an oil-rich nation...


It was the realisation that the chaos of the pre-modern world could so easily destroy the order of the post-modern one that prompted Mr Cooper to develop his ideas about a new imperialism. "Decolonisation left the world with a lot of weak states," he says. "For a while they lived on the capital that had been left behind then survived because the Cold War gave the superpowers a reason to prop them up. But now we have seen states collapse and in Afghanistan we saw how dangerous that can be. If you want to avoid havens for terrorists, you have to bring these countries back under control."


Wow, imperialism. Isn't only what bad Yankees do?



Although he appears to share some of the American neo-conservative views, he rejects the idea that there is an "axis of evil" that must be neutralised one country at a time. Iran and North Korea should be dealt with in different ways, he says.


Saying things like this, is really impressive in Brussels, apparently.




The fact that they're members of the Axis of Evil doesn't mean they have to be dealt with in the same manner. It simply means they're evil and have to be dealt with. They could even be dealt with diplomatically and politically. Stop being evil, and you're no longer a part of the axis, are you?

Mr Cooper believes that cost will limit the number of imperial adventures. "In the old days, the imperialists used to exploit people; now they pay for them. The temptations of imperialism are very limited as a result."


The forriners are too expensive to enslave nowadays, do you mean?! WTF is all this imperialism stuff?!



Mr Cooper is concerned by America's global dominance. "I would be more comfortable in a world where power was less concentrated," he says.


And this is why...he wants the collapse of nation states and a pan-continental European government. Mad.




It doesn't sound like he's thought that through. We used to have a world in which power was less concentrated. Competition between nation states is what gave rise to Holy Alliances and Axes. We fought two world wars and a cold war because power was less concentrated. What he's actually worried about is that the United States will misuse its power. If you buy the America as World Bully Boy theory, he could be right. If you buy the theory that our own post-modern currents are pushing us toward the same kind of world view as Europe and Canada, he's wrong. Left to its own devices, I think we'd have seen more of the Europe-Canada movement, rather than the raw projection of power we've seen in the past two years. Had Binny waited another ten years we might have been far enough down that road that our reaction wouldn't have been the same as it was in 2001 — big mistake on his part. The big mistake on Cooper's part is that his world view doesn't include enough Vandals and Visigoths and Avars and Huns...

Mr Blair, caught between Europe and America, is in an awkward position.


Blair holds European transnationalist/imperialist views, but respects the power of American authority, and the ability to change things for the better. Something Europe can't. Trouble is, he doesn't realise that this is not because America wants to change the world, only that American influence is a byproduct of her economic and political success. Europe, obssessed with ever increasing government and deliberate socialistic paternalism will never equal America.




Unless America goes down the same post-modern path, of course...

"He finds himself as the main advocate of Europe in the United States and that is unhealthy for him and it is unhealthy for the US. I think Blair is a European basically."
He's one of us or one of them. Either/or. Fundamentally different. You cannot be a good European and pro-American. European federalism is all about opposition to the United States. That can't be stated often enough.


Blair, I believe, has made the decision to take the U.S. at its word. Europe, under Chirac's leadership, won't do that. Chirac, in the same position as Bush, would be looking out for France's interests rather than an abstract good. Chirac, I am sure, regards Bush (along with those of us who share his opinions) as naive...

The transatlantic tensions over Iraq, Mr Cooper argues, can be explained by the fact that, as a post-modern concept

(Post-Modernism? How passe!)

, the EU is based on multi-national negotiations and the rule of law, while the US, a modern state in his definition, sees the world in terms of power. That is why the Americans have less time for the United Nations than does Europe.
...the EU is based on multi-national negotiations and the rule of law. Bureaucracy, bureaucracy, government interference in the minutiae of daily life, and bureaucracy: there's the EU. And the US - doesn't respect the rule of law?


It's that individual liberty thing. It's a concept that's viewed with discomfort in Europe. You never know what people might do, y'know...

While the US would benefit from taking the rule of law, symbolised by the UN, more seriously, the EU also "needs to think a bit more in terms of power," he says. "We cannot just sit back and leave the rest of the world to America."
Because Europe has treated the world so well in the past. Can't possibly let the world fall victim to the US — that would be terribly neglectful.

That is why he supports the idea of a European defence force as a support, rather than a rival, to Nato. The Americans are far from happy about the idea.


Because it's not intended to support NATO. It's intended to do the exact opposite.



Mr Cooper, foreign policy guru first in Britain and now in Europe, says with candour: "Influencing foreigners is really difficult."


Depends on how you do it, and whether those people want to hear lectures from an idealistic transnationalistic socialist, or someone else...



The Telegraph have a leader piece criticising Cooper in the same paper today. Here's an excerpt:

"Like Mr Blair, he makes a fetish of the UN and of treaties, whether on nuclear proliferation, landmines or global warming. The two men see themselves as part of an internationalist tradition that, at its best, is a noble one. Yet it brings problems of its own. Without the nation-state, it is hard to see how governments and other organisations can be properly accountable. A world where well-meaning technocrats made the rules - whether through the UN, the EU, the International Court or whatever - would leave little space for democracy."

It's charitable to refer to "well-meaning technocrats". History's full of "well-meaning" authoritarians. Marx, Hitler, Lenin, Mussolini, Kim Jong-Il, Mao, Mohammed... and their "well-meaning", usually transnationalist, philosphies. It's amazing how many people learn squat from history, and also from the stark realities of the world around them. Politics as religion.
Posted by: Bulldog || 10/25/2003 8:00:13 AM || Comments || Link || E-Mail|| [360 views] Top|| File under:
Europe
Aluminum Nuke Tube Businessman Trial Begins
From Deutsche Welle, EFL
The trial of a 57-year-old German business man accused of attempting to ship aluminum tubes to North Korea began on Wednesday in the southwestern German city of Stuttgart. The man, identified as Hans-Werner Truppel, the head of German company Optronic, is charged with trying to ship 214 tubes that prosecutors say were destined for the Stalinist country's nuclear weapons program. The tubes were intercepted on a French freighter at the Egyptian port of Damietta en route to North Korea in April after French authorities received intelligence from the German secret service. Truppel is charged with breaching German arms export regulations along with two employees of a Hamburg-based shipping firm who sought to conceal the shipment by declaring that the tubes were for the Chinese aeronautics industry.
[
]
The case has already taken another dramatic turn after a report appeared in the German news magazine Der Spiegel claiming that a high-ranking North Korean diplomat, Yun Ho Jin, made contact with Optronic in the 1980's. Jin was Pyongyang's representative at the Vienna-based International Atomic Energy Agency (IAEA) at the time.
[
]
Experts from the IAEA, the German Foreign Ministry and the German Federal Intelligence Service are expected to testify at the trial. A verdict is expected on Dec. 17. If found guilty, Truppel could face up to 15 years in prison for the sale of the tubes. German-made aluminum tubes are in high demand around the world. They are especially popular with countries pursuing nuclear weapons programs due to the fact the tubes are an integral component in high-precision equipment used in the enriching of uranium – a basic ingredient of nuclear bombs. It is believed that the apprehended tubes were heading for a facility where they were to be used in the building of gas ultra-centrifuges used in the process of enrichment.
[
]
Nuclear weapons experts say the gas ultra-centrifuges to be built with the tubes could have produced about 10 kilograms of enriched uranium within two years. North Korea said recently it had already produced enough weapons-grade plutonium for six atomic bombs by reprocessing spent nuclear fuel rods.
Posted by: Alaska Paul || 10/25/2003 7:17:01 PM || Comments || Link || E-Mail|| [338 views] Top|| File under:
Terror Charges Dropped Against Swede
A Swedish judge ruled Friday that a 37-year-old man who once said he worked for

Osama bin Laden

could not be charged under the nation's new terrorism law, but instead could be detained for two weeks for illegally possessing weapons.


"Told you not to keep the RPG in the house!"


Oussama Kassir was arrested in his Stockholm apartment Tuesday and prosecutors alleged he was conspiring to commit a terror act. Prosecutor

Agnetha Hilding Qvarnstroem

said police confiscated several weapons in Kassir's apartment but she refused to elaborate. Before Friday's hearing was closed to reporters, Kassir admitted having several illegal weapons in his apartment.


Which were ...


Judge

Ann-Britt Jansson

ruled there was insufficient evidence to charge Kassir under the terrorism law. That gives prosecutors two weeks to decide whether to charge Kassir for weapons possession.


Hmmm, lessee, he's admitted to keeping illegal weapons, should we charge him? Hmmmm ...


Kassir was the first person arrested under a law enacted July 1 that applies harsher punishments for terror-related crimes. The law says any crime that seriously hurts a state or government institution can be considered a terrorist act.
The Swedish Patriot Act! Wonder when Alec Baldwin will be protesting?
Hilding Qvarnstroem would not say what types of terrorist acts authorities believed Kassir was planning or where he allegedly would carry them out. She also said the law's definition of what constitutes a terrorist crime is unclear, which she believed contributed to the court's decision. "It's hard to tell where to draw the line," she said.


Killing people and blowing stuff up is a good place to start.


Kassir's lawyer,

Bengt Soederstroem

, said he was not surprised the terrorism charges were dropped. "The material presented by the prosecutors was very thin," he said. Hilding Qvarnstroem said she did not know whether prosecutors would pursue allegations of terrorism against Kassir. Kassir was referred to, but not named or charged, in a U.S. federal indictment issued by a grand jury in Seattle in September 2002, U.S. law enforcement officials told the Associated Press. U.S. officials said there are no charges against Kassir, but he is of interest to them.


As in Gitmo, here you come!


That indictment accused James Ujaama of trying to set up an al-Qaida-linked terrorist training camp in Oregon. He pleaded guilty in April. Prosecutors allege that Ujaama showed a ranch to two alleged emissaries of Abu Hamza al-Masri, a radical London cleric known for supporting Islamic terrorism, U.S. officials said. They said one of those was Kassir, who identified himself as being employed by bin Laden, officials said. The Lebanese-born Kassir moved to Sweden in 1984 and became a citizen in 1989. He spent several months in prison in 1998 for assaulting a police officer and possessing drugs.


Wotta solid citizen!
Posted by: Steve White || 10/25/2003 1:32:48 AM || Comments || Link || E-Mail|| [281 views] Top|| File under:
Fifth Column
Anti-War protests today
Communists and other malcontents Anti-war protesters gathering in Washington, San Francisco
Protesters began converging on the nation's capital Friday for what they hope will be the largest anti-war demonstration since the fall of Baghdad.


(Since Saddam was deposed)


Organizers predicted tens of thousands of people would turn out Saturday in Washington for a march and speeches calling for the removal of U.S. forces from Iraq. Thousands of demonstrators also were expected to flock to San Francisco at the same time for the largest protests there since April, when more than 10,000 people filled the streets. ''The U.S. government has no right to try and recolonize Iraq,'' said Peta Lindsay, national youth and student coordinator for International ANSWER (Act Now to Stop War and End Racism), which organized the protests with another group, United for Peace and Justice.


(Two notorious communists organizations)


To counter the anti-war demonstrations, the Washington chapter of Free Republic, an independent grassroots conservative group, also planned a rally for Saturday at the U.S. Capitol, where organizers expect about 1,000 people.


(Go Freepers!)


''We support our troops and the commander in chief and their mission,'' said Kristinn Taylor, co-leader of the group. Organizers of the anti-war protest in Washington said they expected most of the protesters to be high school and college students from 140 cities in the United States and Canada. They planned to gather at the Washington Monument before marching to the White House and Justice Department. Former Attorney General Ramsey Clark and Martin Luther King III were among those expected to speak.


(Clark and king....YUCK)


ANSWER coordinator Brian Becker said Muslim groups, veterans, and families who have loved ones in Iraq or in the military also plan to attend.


(No matter how REMOTELY connected)


''We feel compelled to take part in this because we think this war is wrong,'' said Charley Richardson, one of the co-founders of the group Military Families Speak Out. ''It never should have been fought in the first place.''
Richardson's 25-year-old son, Joe, returned from Iraq over the summer. Richardson said his son supports ''very strongly'' his parents' right to speak out.


(So Joe supports FREE SPEECH, go figure)




Wonder if Joe actually supports what Pop's saying?

Vietnam veteran David Cline said he will attend the protest because he sees a lot of ''eerie parallels to what we went through 30 years ago.'' Cline is the national president of the 3,500-member Veterans for Peace.


So the other millions of vets are for war? Most of these members have some VERY loose claims to the title 'veteran'.


For the San Francisco protest, ANSWER and several other groups Bay Area United Against War, Not in Our Name, United for Peace and Justice, and the Vanguard Foundation arranged transportation so that protesters from Arizona, Nevada, Oregon, Washington, and 27 California cities could attend.
These guys really don't get the U.S. or our values. They wanted Saddam to stay in power and they claim we trying to 'colonize' Iraq? I think some drug company could make a fortune on supplying these people some anti-depressants. If you want to view some candid talk from these people try www.protestwarrior.com.
Posted by: Cyber Sarge || 10/25/2003 10:51:52 AM || Comments || Link || E-Mail|| [339 views] Top|| File under:
Iraq
In Iraq - Local Entrepreneurs are only Open to Bid on Sub-contracts
EFL -



This article is anecdotal, but if it is representative, the situation needs to be remidied immediately.



Fri October 24, 2003 10:30 AM ET
By Suleiman al-Khalidi
BAGHDAD (Reuters) - Iraqi businessman Sabah Issa gazes from his window at the walls of the palace which once protected Saddam Hussein and now shelter the foreign occupiers who will shape Iraq's capitalist future.

"The Americans are hiding behind the fence," said Issa in his lavish office in Baghdad's Masbah district, where satellite connections link him to a global market hungry for a slice of potentially lucrative opportunities in the new Iraq.

"The fence between them and me is too high, I can't reach them," he said.

Issa echoes the frustration and disappointment of many Iraqi businessmen in this sprawling city where communications remain difficult and fear rules the streets. Businessmen willing to swallow their national pride in the hope that the U.S.-led occupation would at least generate billions of dollars in work for Iraqis are increasingly disillusioned.



It may just be either be too conservative about the Bathist connections of existing companies or the bid process may be too rigid - i.e. Iraqi companies have never participated as US government contractors before so there may be a bureaucratic Catch 22 in play.



Middlemen are thriving, but there is little access to U.S. contractors, and local businesses complain that foreign firms are being favored.

"You will not find anyone more capitalist than I am," said Faisal al-Kedairy, chief executive of Dofar Pharmaceutical Industries. His family once plied trade routes from the Gulf to India for the British empire.

"All we are asking for is to be able to compete on a level playing field (with foreign firms)."

Prominent Iraqi businessmen said Washington was riding roughshod over local interests in its effort to attract global business.

They said allowing access to foreign investors without providing safeguards for Iraqi businesses was a recipe for disaster and reneged on earlier promises of support.

"There are rights which Iraqis are entitled to have," Bunnia said. "We were made to understand that this was taken into account in the laws being promulgated but what we have seen is the opposite."

Iraqis wanted the U.S. administration to limit foreign ownership in Iraqi concerns to 49 percent, something that has not happened. The only sector in which foreigners cannot own companies is natural resources, which in Iraq means oil.

Many Iraqis feel that the U.S.-backed moves to lift controls on foreign ownership in most sectors except oil leaves them at the mercy of Western firms and other highly capitalized companies in the Gulf well placed to snap up undervalued assets.

They say Iraq's reconstruction can succeed only with strong Iraqi involvement.

"If the Iraqis themselves don't do the new Iraq, no great power will do the new Iraq," Bunnia said. "Iraqis have to be given a chance to rebuild their country."

For the medium to large firms that are working with U.S. contractors, small subcontracts to rehabilitate schools across the country are simply not enough.

They are waiting for lucrative multi-million dollar tenders to revamp many of the public buildings that were bombed or looted in the war to overthrow Saddam.

"Let the Americans get the lion's share, but we aspire to become partners so that they can develop us -- but not by owning concerns 100 percent, with us ending up as mere workers for them.

"It's very difficult for the Iraqi to stomach this. It's like you have kicked out the Iraqi from his house without giving him anything in return."



If this is prevalent experience, we need to do some immediate tinkering. Discouraging Iraqi participation in a capitalist economy sends an extremely wrong message.




Roger Trilling of the Village Voice (hattip to Global Security) thinks the resoning may be more sinister.Bush's Golden Vision: President Sees Election Cash in Rebuilding Iraq
Posted by: Super Hose || 10/25/2003 3:10:45 PM || Comments || Link || E-Mail|| [279 views] Top|| File under:
Police Chief Killed in Amarah
The coalition-backed police chief of this major southern Iraqi city was shot to death as he left a mosque after prayers.


That's when most victims seem to get shot, isn't it?

Brig. Hamid Hadi Hassan al-Abe was leaving the al-Hussein mosque after Friday prayers when he was gunned down by assailants firing from several locations, police Maj. Kathim Mohsen Hamadi said. The attackers escaped, Hamadi said. Several hundred men, many of them armed with rifles and pistols, turned out Saturday for the funeral service of al-Abe, who will be buried in the Shiite holy city of Najaf. Hamadi said al-Abe had a good relationship with British occupation authorities, who are responsible for this city about 75 miles north of Basra. Iraqis who work with the U.S.-led coalition have been targeted by insurgents, who are most active in the Sunni Muslim areas to the north and west of Baghdad. However, Amarah is populated primarily by Shiite Muslims, who have been generally more accepting of the occupation because of their suffering under the former regime of

Saddam Hussein

, a Sunni. "We can't accuse anyone right now," Hamadi said. "We face many problems here, mostly tribal problems. There is a shortage of security. Part of the problem is that some people consider people who cooperate with the coalition to be spies."
Posted by: Fred Pruitt || 10/25/2003 13:20 || Comments || Link || E-Mail|| [273 views] Top|| File under:
Donors pledge $33 bn to Iraq
Donors have pledged $33 billion in reconstruction aid to Iraq, a senior Spanish minister told an international Iraq donors' conference yesterday. "Total financial resources are $33 billion," Spanish First Deputy Prime Minister Rodrigo Rato told the closing session of the conference in Madrid. The figure appeared to include $20 billion pledged to Iraq by the United States before the donors' conference began on Thursday but does not include aid in kind or export credits.


Oh. So that makes it $13b. Guess it's better than nothing. Quite a bit better than noting, in fact...

The conference organisers said the $33 billion pledged represented a great success. But it still fell short of the estimated $56 billion Iraq's Governing Council assesses it needs by 2007. The main non-US donors include Japan, Saudi Arabia and Kuwait. The World Bank and the International Monetary Fund, for their part, said they would provide loans of up to $9.25 billion over the next three to five years to help stabilise Iraq's economy, which has been shattered by wars, 20 years of rule under

Saddam Hussein

and 13 years of international sanctions. Japan confirmed it would pledge $5 billion in grants and loans by 2007 — the second biggest contribution after the United States — while Saudi Arabia offered $1billion and Kuwait put in $1.5 billion. The pledges delighted Iraqi government spokesman Adel Abdul Mehdi. "Iraq today is being born again. It's being reborn. A new era is blossoming today," Mehdi told the conference yesterday evening. World Bank and UN economists put Iraq's needs by 2007 at $36 billion. Iraq's US-installed interim Governing Council estimates a further $20 billion are needed for security, the oil sector and the environment. That takes the overall requirement to a mammoth $56 billion by 2007 — around $18 billion next year alone. But most of the aid offered in Madrid, which officials in the US delegation had earlier said would amount to $18.5 billion, is in loans rather than grants and a proportion has already been spent. Nonetheless, US Treasury Secretary John Snow was at pains to insist: "Prompt, generous donations today will help the Iraqi economy regain its feet, reducing the total cost to donors and Iraqis alike."
Posted by: Fred Pruitt || 10/25/2003 13:05 || Comments || Link || E-Mail|| [279 views] Top|| File under:
U.S. Helicopter Goes Down Near Tikrit
TIKRIT, Iraq - A U.S. Army Black Hawk helicopter was shot down Saturday by ground fire near Tikrit, a center of Iraq (news - web sites)'s anti-U.S. insurgency, U.S. officials said. The U.S. command in Baghdad said five soldiers were injured.

Two helicopters were flying when the second one in the formation was hit by a projectile, believed to be a rocket propelled grenade, witnesses said. An AP reporter at a U.S. base several hundred yards away saw the striken aircraft spin out of control in the air then fall to the ground.

The downed craft could later be seen, engulfed in flames and lying amid brush in a field as a plume of thick black smoke rose into the sky. The second copter hovered overhead.

It was the second time a U.S. helicopter has been downed by hostile fire since President Bush (news - web sites) declared an end to major combat in Iraq on May 1. The last copter to be shot down was in June.

"A helicopter did go down," Capt. Jefferson Wolfe, a spokesman for the 4th Infantry Division, said. "We can confirm it. It was a Black Hawk. We are investigating."

n Baghdad, the U.S. military command said the five people on board were injured but were "safely evacuated." The command did not say why the helicopter went down but added that after it crashed it received ground fire.

An injured person was seen being removed from the site on a stretcher. Black Hawks ordinarily have a crew of three and can carry an additional 11 passengers.

The downing came at a time when U.S. officials have been warning that thousands of shoulder-fired anti-aircraft missiles remain unaccounted for after the fall of Saddam Hussein (news - web sites)'s regime and pose a threat to U.S. military aircraft. RPGs, also fired with a shoulder device, are a weapon frequently used by insurgents for ambushes on American forces.

Tikrit, the hometown of ousted leader Saddam Hussein, lies in the heart of the "Sunni Triangle," the region of central Iraq north of Baghdad that has seen mutliple attacks every day against U.S. forces. The region is where Saddam drew his strongest support, and his loyalists are now believed to be leading resistance to the U.S.-led occupation.

Deputy Secretary of Defense Paul Wolfowitz, on a three-day tour of Iraq, was in Tikrit earlier Saturday visiting the main U.S. garrison there. He left the city hours before the helicopter was shot down and was in the northern city of Kirkuk, U.S. officials said.

. . .



Time to take off the farking gloves and treat Tikrit (and its people) as HOSTILE.
Posted by: CrazyFool || 10/25/2003 12:37:12 PM || Comments || Link || E-Mail|| [276 views] Top|| File under:
Moqtada accuses US of plotting violence in Karbala
Iraqi Shiite Muslim leader Moqtada Sadr accused the United States yesterday of making war on him and fomenting civil strife in the city of Karbala, where his supporters clashed with a rival's followers one week ago. "I declare I had nothing to do with any of the bloodshed and violence against anyone," said Sadr, whom coalition officials have said is under investigation for links to several attacks involving his supporters. "I said before we must raise the slogan of non-violence and peaceful resistance," the young scholar told thousands at the Kufa mosque, 150 kilometres south of Baghdad.


"That's why we decided to raise our own army and set up our own government."

Sadr said US forces were blaming him for last week's clashes between his militia, the Mehdi army, and the followers of preeminent Shiite scholar Grand Ayatollah Ali Sistani. "The Americans have used this division to make a war on me and discredit the Medhi army, especially since I declared a new government which does not make any difference between any group," Sadr told worshippers.


"That's right. There's no difference among any of the groups in Iraq. They're all subordinate to me."

He rejected the notion of any feud between the Shiite factions. "There is no war between the Shiites, like the liar satellite channels claim," he said, alluding to the Arab television stations Al Jazeera and Al Arabiya which many Iraqis perceive as endorsing

Saddam Hussein's

old regime. Sadr argued that he stood on the side of the just while the Americans looked to stir unrest among the country's 15 million-strong Shiite majority. "It is a war between right and wrong. The occupation was "supporting the attackers (in Karbala) giving them ammunition and weapons," he said. Sadr lashed out at the Iraqi police for helping US troops. Earlier in the week several Sadr supporters were detained in a raid on the Al Mokhayam Mosque in Karbala, which Americans insist was conducted by Iraqi police.
Posted by: Fred Pruitt || 10/25/2003 12:12 || Comments || Link || E-Mail|| [266 views] Top|| File under:
Southeast Asia
Mahathir accuses Western democracies of terrorising world
The man simply can't control his lips...


Malaysian Prime Minister Mahathir Mohamad yesterday accused the "great exponents of democracy" of "terrorising the world" after the Sept 11, 2001, attacks on the United States. Mahathir did not specify any country by name in a speech in this central Javanese town, but his comments appeared to be aimed at two of the outspoken leader's favourite targets, which include Australia, the United States and Israel.


There are three kinds of people in this world: those who can do simple arithmetic and those who can't.

"We see states launching vicious, massive retaliation, not just to kill suspected terrorists but (also) his family, his home, his village and his town," said Mahathir, who is under fire for comments last week in which he maintained that "Jews rule the world."


He'll keep on yammering until he dies of old age and/or incoherence...

"It would be ridiculous to think that such attacks do not terrorise the innocent. In fact the terror is even greater, it is systematic and executed with heavy weapons in the hands of trained soldiers."


As opposed to Islamic terrorism, which is random and executed with light weapons in the hands of half-trained fanatics...

Mahathir, 77 is leaving office later this month after 22 years in power. He has transformed Malaysia, which is 60 per cent Muslim, from a tin- and rubber-producing former British colony into one of Asia's most wealthy and industrialised nations. In the past, he has accused US President

George W Bush

of trying to "out-terrorise the terrorists" with an ill-directed war on

Al-Qaeda

and said Australia's Prime Minister John Howard behaved like a "white-man sheriff in some black country."


On the other hand, it wasn't Malaysia's towers that were destroyed, and it wasn't Malays who were incinerated in Bali...

Mahathir said that after Sept 11 "the great exponents and practitioners of democracy believe that the way to spread doctrine and to break down resistance is by terrorising the world."


Only a part of it. If you're not a member of the turban and automatic weapons club, what do you have to worry about?
Posted by: Fred Pruitt || 10/25/2003 12:42 || Comments || Link || E-Mail|| [272 views] Top|| File under:
Terror Networks
And I expect you back here next Tuesday, without fail......

Al-Jazeera reporter freed on bail

Alouni became well-known for his work in Afghanistan
A journalist from the al-Jazeera television network who stands accused of belonging to an al-Qaeda cell has been granted bail by a Spanish judge, court sources say. Tayseer Alouni who is best known for interviewing Osama Bin Laden after the 11 September attacks on the United States, was arrested in early September in southern Spain.

He was charged with providing money and information to al-Qaeda operatives and recruiting fighters for the group.

Lawyers for Mr Alouni presented a report from doctors asking that he be released from jail and Judge Baltasar Garzon accepted, setting bail at 6,000 euros ($7,000), the National Court said.


$7,000 whole dollars? Oh yeah, he'll definitely hang around for his hearing with all that riding on it.....

His wife reportedly raised concerns about his health last month, saying he had suffered a heart attack while he was covering the war in Iraq.

No wonder she was worried - do they still have the Inquisition in Spain?



Court sources said the bail had been paid and Mr Alouni should be released from a prison on the outskirts of Madrid this afternoon.

Under the terms of his bail, he cannot leave the country without the court's permission and he must report each week to the court nearest his home.

Spanish police arrested the journalist on 5 September at his home near the southern city of Granada on orders from Mr Garzon.

The judge included Mr Alouni in the indictment he handed down against Osama Bin Laden and 34 other terror suspects.

Mr Alouni, who has both Spanish and Syrian citizenship, is a well-known war correspondent in the Middle East for the Qatar-based Arabic satellite television network.

He was the Kabul correspondent for al-Jazeera during the Afghanistan war, and one of the only journalists allowed by the hardline Taleban regime to operate from the areas in its control.

He was criticised by some for helping the station secure videotapes from Osama Bin Laden in the months after the 11 September attacks.

Spanish Prime Minister Jose Maria Aznar's government has been one of the US's firmest allies in its international war on terror.



Who was that bounty hunter who tracked down Luster in Mexico? DogBreath or something? Better get him a ticket to Syria.
Posted by: mercutio || 10/25/2003 6:50:55 PM || Comments || Link || E-Mail|| [276 views] Top|| File under:
Middle East
Egypt launches crackdown on Christian converts
Egypt has launched a crackdown on Christian missionaries. About two dozen Christians have been arrested by Egyptian police over the last week, Christian sources said. They said many of them were Muslims who recently converted to Christianity.


That's often a fatal condition, isn't it?

The Barnabas Fund, which seeks to support the Christian presence in the Islamic world, said the crackdown began on Oct. 21 when Christian activists were arrested in the Mediterranean city of Alexandria. The group said the first of those arrested were two converts from Islam as part of a police investigation that began in Cairo and expanded to Alexandria. "Local Christians fear the arrests will continue and many other converts from Islam, who have been living quietly as Christians may now be arrested in the next few days," the group said.
Posted by: Fred Pruitt || 10/25/2003 12:26 || Comments || Link || E-Mail|| [281 views] Top|| File under:
Boilerplate...
Rantburg was conceived as a repository for news about the War on Terror, and I'd like to keep it that way. This is not an opinion journal, and despite the amount of smartassery in the commentary, it's not really a place to mouth off for the sake of seeing your own words on somebody else's site. There are lots of forums and chat rooms you can go to for that.

Your opinion is welcome. But if you post something, tie it to a hard news article that's related to the site's subject matter. Pure opinion, be it "I think Iraq sucks" or "I think war sucks" doesn't go here. Get your own weblog. I'll dump your post, even if I agree with the subject matter. I'll just dump it a little faster if I don't.


Same applies to "Tyson Chicken" sucks...


Thanks for your support,

The Management
Posted by: Fred Pruitt || 10/25/2003 17:16 || Comments || Link || E-Mail|| [322 views] Top|| File under:
Home Front
Strained Navy experiments with smaller strike groups
Global Security from Chicago Tribune

By James Janega EFL



Here is an example of the type of initiative that Rumsfeld is alluding to in his memo.



Hoping to double the forces it can send to hot spots around the world, the Navy has begun experimenting with deployments of small strike groups of ships to reduce the Navy's reliance on its heavily used aircraft carrier fleet.

The Navy also plans to dramatically overhaul the schedule for deploying military personnel on ships, reducing the time between deployments and creating a less predictable schedule.

This will be a family buster.



Officials have characterized the plans as a means to be more responsive to unpredictable and more numerous threats in the post-Cold War era.

The Navy's prototype Expeditionary Strike Groups pair 2,200 Marines and their equipment aboard amphibious assault ships with a mix of Navy destroyers, cruisers and submarines that provide defensive measures and the ability to launch cruise missiles at targets far inland.

This is one good idea that makes sense for situations like Liberia and Somalia.





Snipped out a large chunck for brevity, but the whole article is worth reading as well.



Though six-month cruises will still occur, some ships likely will be sent for longer, while others could be dispatched to trouble spots for only a month or two. Returning ships would be kept on alert for a time, ready to head back out to sea on short notice. Following typical six-month maintenance schedules, they would be ready to go out after just four or five months of training--more than six months faster than earlier, a senior Navy official said.

Pentagon strategists who support the plan talk about its promise of doubling the "employability" of carriers by either speeding them out to sea or keeping them ready in the event of an emergency. Though carriers will be the first to employ the new timetables, other ships would follow.

Critics say the plan leaves unanswered many questions, including what impact more frequent cruises will have on an aging fleet.

"The people and the ships and the aircraft, and all of the subsystems, are all going to be worn out," Baker said. "It should be a temporary step in anticipation of a short-term need. But it's being couched as a permanent change.

The Hose's simple answer for solving this problem for ships other than carriers. Have a blue and gold crew assigned to two ships. Keep one ship in the US and deploy the other out of Naples, Bahrain or wherever. Rotate the crew's back and forth using the stateside asset for training.

This will work because the Navy uses or (used?) a standardized Engineering Sequencing System to operate equipment and a standardized planned maintenace system. Most of the ships have been built cookie cutter style. Even the equipment has been standardized - one type of fire pump installed across the board.

The advantage: to get a ship to the Persian Gulf the transit is two weeks ... just to cross the damn Atlantic. Tack on another two weeks to get to the gulf. Month there and a month back chews up two months of a six month deployment.

Historically ballistic missile submarines have been assigned two crews to keep an expensive asset operating.
Posted by: Super Hose || 10/25/2003 3:47:27 PM || Comments || Link || E-Mail|| [338 views] Top|| File under:
Korea
Dr. Jekkyl speaks for North Korea - awaiting statement from Mr Hyde.
EFL from BBC

North Korea says it is prepared to consider a US offer of a security guarantee to end the deadlock over its alleged nuclear weapons programmes.

The North Korean foreign ministry spokesman told the official KCNA news agency: "We are ready to consider Bush's remarks on the 'written assurances of non-aggression' if they are based on the intention to co-exist with the DPRK (North Korea) and aimed to play a positive role in realising the proposal for a package solution on the principle of simultaneous actions."

The ministry spokesman said it had a "simple and clear" request.

SHOW US THE MONEY.



"What we want is for both sides to drop guns and establish normal state relationship to co-exist peacefully," he said.

"The unilateral demand that one of the two belligerent parties forces the other party to drop guns and come out first with its hands up can never be met."

It works for the police. See the parallel.



Mr Bush has ruled out North Korea's demands for a non-aggression treaty, which would require Congressional approval and could tie Washington's hands in a conflict.

Why would it tie US hands in a conflict. We ignore International Law, right. We're the evil unilateralist that demand six sided talks.



Exactly what kind of security guarantee the US is willing to offer will still have to be negotiated, says the BBC's Jonathan Head. But Pyongyang's positive language raises the possibility that inconclusive multilateral talks over its nuclear ambitions may be resumed, says our correspondent.

The latest development comes as a delegation from China's Communist Party is visiting North Korea in an effort to restart the talks. The official Chinese news agency Xinhua described the trip as a good will visit but gave no more details.

Kimmie yells, "uncle, uncle, I'll go back to the table now."



Posted by: Super Hose || 10/25/2003 3:22:31 PM || Comments || Link || E-Mail|| [284 views] Top|| File under:
Africa: Southern
The persecuted Scots who are transforming an African nation
The Army of Steve™ thanks Frank for the tip! EFL.


FARMER Peter MacSporran has proved more resilient even than the crops he has managed to grow under the blazing African sun. But the tenacious Scot's continued role in one of the blighted continent's rare success stories is now being threatened by Zimbabwe's despotic leader Robert Mugabe.


Peter MacSporran? I guess you can't find a name more Scottish than that...

MacSporran was forced to flee Zimbabwe last year after armed gangs of so-called War Veterans seized white-owned farms on Mugabe's orders. Together with dozens of other white farmers, MacSporran, the former president of Zimbabwe's Commercial Farmers Union (CFU), crossed the border to neighbouring Zambia. There, the farmers have helped transform the country into a self-sufficient food producer, to the extent that Zambia will this year export maize for the first time in decades. But amid the hate-filled politics of post-colonial Africa success is often short-lived. MacSporran is facing the threat of expulsion from Zambia as friends of Mugabe, embarrassed by his success on their doorstep, seek to discredit him and his colleagues.


How, how ... thuggish!


Zambia has become an agricultural success almost overnight. Its farmers have produced a record maize crop of well over 1.2 million tonnes this year. About 50,000 tonnes was grown as a first time effort by the white victims of Mugabe's "land reform" programme.

Elizabeth Phiri

, permanent secretary in the Ministry of Agriculture, said: "That's double the quantity Zambia produced the previous year." Meanwhile, in Zimbabwe, farm productivity has declined rapidly in the wake of the eviction of 4,500 white farmers from their land. Aid agencies blame the policy on the food shortages which have left millions of Zimbabweans on the brink of starvation.


Lots of people + no agriculture = starvation.


Last week MacSporran and the 150 white farming families in Zambia — at least half of whom have Scottish backgrounds — were once again the focus of Mugabe's sinister attention. Reports in Zimbabwe's Mugabe-friendly newspapers accused the white farmers of trying to re-colonise Zambia. One of the president's leading spin doctors, Nathan Shamuyarira, has even accused them of trying to re-colonise Africa and has urged the Zambian government to expel them.


Powerful bunch, those 150 farmers.




Sinister, too, growing all that corn...

"This is all rubbish and jealousy on the part of President Mugabe," said MacSporran, who is rapidly gaining local hero status among white and black farmers in the area around the Zambian capital Lusaka. He added: "The Zambian government has given us a fantastic welcome. They say that if we obey their laws, we can stay as long as we like." Nevertheless, informed sources in both Harare and Lusaka say that Mugabe still has the power to influence some African leaders. A source close to the former Zambian president Dr Kenneth Kaunda said: "Some of Zambia's leaders might be influenced by what he says."


Kenny's old and doddering, it wouldn't be hard.


MacSporran, who was born in Irvine and brought up on the Isle of Mull, left Scotland in 1972 to attend a friend's wedding in what was then Rhodesia and decided to stay. He soon became the country's best known farmer and was elevated to the presidency of the country's farmers union in 1994, a post he held for two years. He was shocked by Mugabe's land-grabbing policy which devastated the industry he and his fellow white farmers had built. "I never ever dreamed it was possible that President Mugabe would embark on such a lunatic and chaotic course of action," says the 54-year-old father-of-three.


The International Community™ didn't dwell on that part during the civil war...

Two years ago, MacSporran's farms were surrounded by Mugabe's war veterans and he was forced to flee to Harare. "Today my farms are occupied by Mugabe's nephews. Everything has been ripped down and stolen," he said. "My whole life's work was in ruins. After sitting around and hoping for a miracle, a few of us got together and decided we couldn't wait any longer for a regime change. Some went to Mozambique. But I decided on a new life in Zambia.


Too bad we couldn't arrange for him to get a visa to America.


"One day I just packed my bags and drove to the border between Zimbabwe and Zambia," recalled MacSporran. "I drove to Lusaka and took up an offer to start again. Soon I joined forces with other Zimbabwean farmers and we formed a company that helps others from Zimbabwe to set up farms here. Now, there are hundreds of Zimbabwean farmers working in Zambia and in years to come, there could be thousands." MacSporran's company, Agriculture Advisers International, works closely with the Zambian government and is given financial support from, among others, the European Investment Bank and Barclays Bank International. "A Zimbabwean looking for land and work in Zambia has no collateral but most have excellent financial track records," he said. "I know these guys are some of the greatest farmers in the world. About 50% of the CFU members in the mid-1990s were of Scottish origin. It's in our blood to kickstart things, to move on when the going gets tough, not to give in. This is the Second Great Trek, if you like. I'm proud to say it's led by Scottish Africans." Two black commercial farmers have also found their way to Zambia from Zimbabwe and MacSporran expects more to follow as the economic situation across the border worsens.


Not just the white farmers being attacked in Bob-land? Ya don't say!


MacSporran, who grows crops on the 1,000 hectares of land he leases outside Lusaka, added: "At long last the Zambians have decided to make farming the driving force in the economy. We've been told that we are more than welcome. We did not create the Zambian success story but we are proud to be part of it. Even though many of us are living very humbly in Zambia, we have hope in our hearts once again." Although he still has a love for Scotland and recognises the threat posed by Zimbabwe's tyrannical president, MacSporran has put down roots in Zambia and is determined to stay. "When things were really grim in Zimbabwe, after my farms were taken over, I contemplated returning to Scotland,. But no longer. I'm a Scottish African."


What a great guy.





Back in August, we had a story about Zim farmers showing up in Uganda, also looking for land. Zimbabwe's loss could be Africa's gain, assuming the Armed Struggle™ can be restrained from despoiling them as soon as they achieve some prosperity.
Posted by: Steve White || 10/25/2003 2:22:26 PM || Comments || Link || E-Mail|| [277 views] Top|| File under:
International
Factory Farming Needs to End
I worked for years in the poultry industry, mostly for Tyson, doing anything from catching the chickens from the houses to slitting their throats in the killing room of the slaughter houses. I was so disgusted and enraged by my experiences at their slaughter plant in Grannis, Arkansas that I came forward with a sworn complaint against the company, the plant manager, and several workers, and have now set up a website to further spread the word of how the greed of this corporate giant is victimizing society and animals alike.

[snipped. Thanks for your opinion.]

Virgil Butler
Posted by: Virgil Butler || 10/25/2003 1:49:43 PM || Comments || Link || E-Mail|| [328 views] Top|| File under:
Africa: West
Liberia wobbles
Liberia's top rebel official threatened on Friday to withdraw from a new power-sharing government, jeopardizing a peace process intended to end 14 years of near-constant war in the devastated West African nation. Sekou Conneh, head of Liberia's largest rebel movement, said rebels' nominations for government positions are being unfairly rejected by Gyude Bryant — a Monrovia businessman chosen by all parties to the peace deal as chairman of Liberia's interim administration. "When we're not fully represented and not allowed to take our offices, we will pull out of the government and go back to revisit the accord," Conneh said.


"Yeah. We still have some ammunition..."

The warring sides signed the accord shortly after ex-President Charles Taylor went into exile on Aug. 11. "In fact, Gyude Bryant will have to leave that place (the chairmanship) to save the Liberian people," Conneh said in an interview broadcast on state radio.


"To save the Liberian people?"
"Yeah. To save 'em from us."
"Hokay. As long as we're clear on that point..."

Conneh's rebels, Liberians United for Reconciliation and Democracy, laid siege to the capital, Monrovia, after a 3-year-fight against Taylor.
Posted by: Fred Pruitt || 10/25/2003 13:30 || Comments || Link || E-Mail|| [283 views] Top|| File under:
Africa: East
Qaida Planned New Embassy Attack
But since it never happened, guess it wasn't a threat...


A Kenyan police report based on an interrogation of a terror suspect showed that al-Qaida operatives planned to destroy the U.S. Embassy in Nairobi in June with a truck bomb and a hijacked plane loaded with explosives. The report could explain why the U.S. Embassy was closed June 20-24 and why Kenyan officials banned flights from June 20-July 8 to and from Somalia. Those actions suggest some knowledge of the plot by U.S. and Kenyan authorities. The suspect who described the plot to attack the embassy in June, Salmin Mohammed Khamis, is among six men whose murder trial begins Monday in the hotel attack. In the police report, Khamis does not comment on the hotel attack, which killed 13 people including three Israelis. Instead, the 27-year-old Kenyan gives an insider's account of the embassy plot, for which he has not been charged.

The interrogation started with Khamis deciphering a coded e-mail from Saleh Ali Saleh Nabhan, a key suspect in the hotel bombing who remains at large. The e-mail "invited" Khamis to participate in "al-Qaida activities." Next, Khamis told interrogators he attended a meeting of al-Qaida operatives in May in the coastal town of Malindi. Nabhan was there, as were two unidentified Somalis and one unidentified Arab. Together, the men hatched the plot to attack the embassy and "took an oath binding them together (in) secrecy," the police statement said. Khamis' job was to drive a truck from Mombasa to Nairobi. Once there, he was to load the truck with explosives assembled in a house in the Eastleigh neighborhood, home to thousands of Somalis. "From Eastleigh, the suspect was to drive the motor vehicle from the place to the U.S. Embassy with his friends on board, to carry (out) the suicide mission of the bombing of the embassy," the police report said.

Meanwhile, Nabhan and a second group were to charter a small plane at Nairobi's Wilson Airport. Their pretense was they were heading to Somalia with a payload of "khat," a mild stimulant grown in Kenya and chewed by many Somalis. Instead, they planned "to load a bomb called 'jumbo' and hijack the plane (and) bomb the U.S. Embassy simultaneously with the first group," the report said. From the statement, it appears the day of the attack had not been set and it was not clear if Khamis' arrest helped foil the plot. But the police statement ends with the assessment that "the mission could have been accomplished." Getting near the heavily fortified embassy with a truck would have been difficult. But chartering a small plane is easily done at Wilson, where few questions are asked and thousands of pounds of khat are flown each day to Somalia. The U.S. Embassy refused to comment on the police report and Kenyan police officials were not immediately available. In May, a U.S. official, speaking on condition of anonymity, said al-Qaida was targeting foreign embassies in Kenya.
Posted by: Fred Pruitt || 10/25/2003 13:16 || Comments || Link || E-Mail|| [278 views] Top|| File under:
Middle East
'Israel open to nuke disarming'
The head of the UN nuclear watchdog said that Israel, which has never publicly admitted to having atomic weapons, would be willing to get rid of any nuclear arms it may have if there was peace in the Middle East. Despite Israel's refusal to deny or confirm the possession of a nuclear arsenal, non-proliferation analysts estimate that the country has anywhere from 100 to 200 atomic weapons. "(It is) good news, at least, that Israel agreed that in the long term they need to get rid of their nuclear weapons capability or the nuclear weapons that they have," International Atomic Energy Agency (IAEA) chief Mohamed ElBaradei said in an interview with Austria's Die Presse newspaper in Vienna. It was not immediately clear when and how Israel had communicated this to the IAEA. "However they (Israel) are saying they cannot do that except in the context of a comprehensive peace, when their right to exist is fully recognised by all the countries of the region," he said in the English transcript of the interview, obtained by Reuters.


That tosses the ball back into Syria's court, I'd say...
Posted by: Fred Pruitt || 10/25/2003 13:07 || Comments || Link || E-Mail|| [270 views] Top|| File under:
Syria-Lebanon
Syria wants peace efforts with Israel revived
Syrian Prime Minister Naji Al Otari said on Thursday the Arab state would welcome a revival of efforts for peace with Israel based on the outcome of previous efforts and UN resolutions. Al Otari's remarks came some two weeks after Israel carried out its deepest air strike in Syria for about three decades, triggering increased tension in the region. "Syria, which is keen on peace and exerted intensive efforts to combat terrorism, asserts that it would be in favour of any serious bid for just and comprehensive peace," said Otari.


Dump the hard boys. Then we can talk.

Al Otari, addressing European and Arab businessmen in Damascus at a conference to promote business with Europe, accused Israel of wrecking efforts for Arab-Israeli peace. "Israel, at every stage of the stages that aim at bringing peace to the region, works to foil the efforts exerted for this goal and to bring the region back to the circle of tension, violence and turbulence," he said.
Peace talks between the two neighbours, broke down in 2000 over the future of the Golan Heights, occupied by Israel since the 1967 Middle East War. Israel has said it was willing to return to the negotiations table without any conditions. Syria's longstanding stance is that any fresh efforts should build on the outcome of a decade of talks. Al Otari urged the European Union to use its good offices in the region to remove all weapons of mass destruction including Israel's nuclear arsenal.
Israel is believed to possess nuclear weapons, but it tries to maintain a policy of ambiguity over its nuclear status. Syria, facing US accusations of developing chemical weapons, has asked the UN Security Council to help transform the Middle East into a "zone free of weapons of mass destruction". Syria says Washington blocked the move.
Posted by: Fred Pruitt || 10/25/2003 12:52 || Comments || Link || E-Mail|| [266 views] Top|| File under:
Pro-Syria demonstration in Beirut. Surprise!
About 50 Lebanese pro-Syrian activists staged a demonstration on the road to the US embassy Wednesday to protest a vote by US legislators to impose sanctions on Damascus. "Whoever touches Syria alienates himself from all the Arabs," read a banner carried by the demonstrators.


"Well, most of them anyway... A whole lot of them..."

The marchers, outnumbered by the soldiers and police who surrounded them, gathered at a police barrier on the northern outskirts of Beirut and the road leading to Awkar, two kilometres away, where the embassy is located. The US House of Representatives voted last week to sanction Syria for its alleged ties to terrorist groups and purported efforts to obtain weapons of mass destruction.
The legislation also calls on Damascus to pull out its almost 20,000 troops deployed in Lebanon. Before reaching President George W. Bush's desk, the measure must be approved by the Senate Foreign Relations Committee and then by the full Senate, which is expected in the coming weeks.
Posted by: Fred Pruitt || 10/25/2003 12:32 || Comments || Link || E-Mail|| [268 views] Top|| File under:
Hezb abducted Israeli in Abu Dhabi
An Israeli businessman held by Lebanese Hezbollah guerrillas and key to a proposed prisoner swap was kidnapped on an illicit trip to Abu Dhabi and then taken to Lebanon, Israeli security sources said on Wednesday. The revelations followed an Israeli Supreme Court ruling against an appeal by businessman Elhanan Tannenbaum's family to keep details of his abduction in late 2000 under wraps. The family fears publication could jeopardise Israeli efforts to secure the return of Tannenbaum, 57, and the bodies of three soldiers ambushed by Hezbollah in exchange for freeing several hundred Arab prisoners held in Israel.


Lousy idea. I hope to hell they don't go through with it...

The security sources said Tannenbaum went to the capital of the United Arab Emirates—which does not have diplomatic ties or a peace treaty with Israel—to pursue private deals of an unknown nature. It was not clear how he reached Abu Dhabi, given that Israeli passport-holders are barred from the country. Tannenbaum was accompanied by an Israeli Arab who secretly worked for Hezbollah and arranged the businessman's abduction through Iran to Lebanon. Hezbollah earlier said Tannenbaum, a reserve Israeli artillery colonel, was a Mossad agent who arrived in Lebanon of his own free will.


Yeah, yeah. Everybody's a Mossad agent... I wonder what involvement, if any, the Abu Dhabi authorities had in the snatch? Seems like it would be difficult to spirit the guy out of the country without the local cops noticing.
Posted by: Fred Pruitt || 10/25/2003 12:29 || Comments || Link || E-Mail|| [265 views] Top|| File under:
Middle East
Jordan charges 108 men with terrorism
Jordan's military prosecutor said yesterday that 108 men from southern Jordan have been charged with terrorist acts that led to the deaths of several people. Maj. Fawaz Al-Utoum said the suspected terrorists were also charged with illegal possession of automatic arms, illegal possession of explosives, importing arms for illegal use, illegal gatherings and rioting. Nineteen of the men are still at large. Others have been released on bail and will be tried soon in State Security Court. The indictments stem from shootouts in November 2002 in Maan, 210 kilometres south of Amman, that killed five people, including two police officers.


Jordan at least takes that stuff seriously...

The indictment sheet, published Wednesday in a Jordanian daily and confirmed by Utoum, said Mohammed Ahmed Al-Chalabi, better known as

Abu Sayyaf

, called on his followers to rebel against the public authority, the mayor of Maan city and the police chief.


I think I've lost count of the number of Abu Sayyaf's in the Islamist world...

Abu Sayyaf, arrested last month, is also being tried with 12 other terrorist suspects accused of conspiring to carry attacks against American targets, including the US Embassy and Jordanian bases where the alleged plotters believed US troops were stationed. Abu Sayyaf is suspected of ties to a banned militant group, called Takfir wal Hijra, or Repentance and Flight, that advocates isolation from the "sinful" world.


Takfir is more a philosophy (of violence, of course) than an organized movement. Takfiri tried to kill bin Laden when he lived in Sudan because he wasn't Islamist enough...
Posted by: Fred Pruitt || 10/25/2003 12:22 || Comments || Link || E-Mail|| [619 views] Top|| File under:
Blast damages Arab Israeli MP's car
A low-impact explosion lightly damaged the car of an Arab Israeli MP as his wife, who escaped uninjured, started the engine in Haifa yesterday, sources close to Issam Makhul said. "An explosion set the car on fire when she turned on the engine," Amin Nakhle, fellow member of the Arab Israeli leftist Hadash Party, said. "The device had been placed under the car but did go off completely," he added. "His wife Suad managed to get out and was not hurt."


"Honey, we've had a couple bomb threats. Why don't you warm the car up today?"
"Okay, dear."

Makhlul, 51, had been about to leave his family home in Haifa, in northern Israel, in another car parked next to his wife's, Nakhle said. "I think the political climate in Israel where ministers and MPs call for punishing and killing all those who actively support peace, prompts some people to carry out such acts," he said.


Who'd you cheese off? Hamas? IJ? Maybe PFLP-GC — car bombs are more their style, aren't they?

The device weighed less than one kilogram, Israeli police sources said. "It is difficult to say who carried out this operation. I don't have any personal enemies," Makhlul told public radio, adding that he believed the blast was motivated by "nationalist" sentiment. However, Israeli parliamentary security officials quoted by the radio, said threats against Arab Israeli MPs come from "criminal elements" within their own community rather than from extremists in Israel. Makhlul, who has been an MP since 1999, will now be protected by personal guards.
Posted by: Fred Pruitt || 10/25/2003 12:17 || Comments || Link || E-Mail|| [264 views] Top|| File under:
Africa: West
Nigerian Muslims Refusing Polio Drops for their Children
An emergency drive to vaccinate Nigerians against polio as a spreading outbreak threatens worldwide efforts to eradicate the disease faces suspicions among Muslim fundamentalists.


Muslim fundamentalists, again.


Three predominantly Muslim states in northern Nigeria — Kano, Kaduna and Zamfara — have either delayed or refused permission for the vaccination drive, with Zamfara demanding proof the vaccine is safe, something U.N. officials say has been repeatedly supplied. "The Western world has never wished Muslims well," said

Yakubu Husseini

, a 20-year-old teacher coming out of Friday prayers in Kano. "Why should they expect us to believe that vaccines they make these days are not another frontier to wage war against Muslims?"


Notice the occupation of the wacko muslim—a teacher. What do you think he's teaching his students?


International immunization campaigns have slashed the number of countries where poliovirus is still breeding to seven — Nigeria, India, Pakistan, Egypt, Afghanistan, Niger and Somalia. Ninety-nine percent of all new polio cases in the world are in Nigeria, Pakistan and India.


What do those seven countries have in common? Poverty? Rivers and heat? Sure, something else as well: they all have large muslim populations.


Nigerian Muslims have become increasingly suspicious of vaccine initiatives since 1996, when families in Kano accused New York-based Pfizer Inc. of using an experimental meningitis drug on patients without fully informing them of the risks.


Note to Pfizer: don't ever give them another life-saving medicine. You save their children, they seek to destroy you.


"Allah knows better than all Western powers combined," said

Yau Kabir

, a 26-year-old Muslim theology student. "He has guided the Muslim community since the time of old. This he did without immunization. We do not need it."


"Ignorance now, igonorance ever, ignorance forever."





So don't take the freakin' immunizations. No skin off my fore. Don't bitch because your children are dying, though. But I guess that would be too much to ask.
Posted by: Sorge || 10/25/2003 11:21:17 AM || Comments || Link || E-Mail|| [397 views] Top|| File under:
Home Front
Ted Kenney's speech at UC Irvine
Ted Kennedy today gave the annual Peltason Lecture at UC Irvine. It alternates between the left and the right — apparently, last year they had Jeane Kirkpatrick.

Kennedy was good-humored and eloquent. Calm, composed and stately. He started off by saying, "I hope I'm not gonna be asked about Arnold...Arnold's something different. I love Arnold. Why wouldn't you if he has you by the ankles and upside down?"

His speech, which lasted about forty-five minutes, focused on the issues of Iraq, the economy, education and health care.

Let me start with one of his admirable qualities — his bipartisanship. He was in favor of working with the Republicans to pass a prescription drug benefit even though that would favor the Republicans in the upcoming elections. Many Democrats do not want such a measure to pass precisely for that reason. This suggests that he really believes in following the course that he believes is best for the people he represents, irrespective of petty political squabbles. That was refreshing.

He also made an interesting observation in reply to a question (apparently about the Arab perception of America) at the end of his speech. In the Arab world, it seems that people hate America in countries whose leaders suck up to America (e.g. Saudi Arabia, Egypt) and vice versa (e.g. Iran). And that America is missing a real oppurtunity by not capitalising on that sentiment.

Having said that, there was plenty that I disagreed with.

He went into the (by now) standard screed about how we went into Iraq under false pretenses.

He said that the end of the Cold War gave America unparalleled power — and that power was now America's foremost problem. How absolute power corrupts absolutely. How to create a free and prosperous Iraq we should: 1) Involve the UN more and 2) bring our troops back home.

But the only thing holding that place together is American (and coalition) troops on the ground. And he wants to bring them back? The most disastrous thing for Iraq would be for American to pull out now. Even Howard Dean agrees, that the situation being what it is, for better or worse, we must see Iraq through this.

He also said that "it makes no sense to try and bypass the United Nations", and that America should "share with the UN the process of reconstruction", which would give it "legitimacy", and "remove the stigma of occupation".

Seriously, the great United Nations? Which has degenerated into nothing but a "talking shop for third world dictators and their European apologists".

Think about it. What is the logical basis for checking every step with the United Nations? There is none. By its very nature, the UN gives totalitarian regimes the same vote as free nations, and stresses endless "dialogue" over real action. It is nothing but a road block towards real, effective action. Isn't it a moral abomination when Tariq Aziz, who was a brutal dictator's spokesman, can wear a suit and have a voice equal in dignity and importance (and media coverage) to nations which value and protect the freedom of individuals?

Kennedy was also big on "rights". He spoke of "social justice", and the "right to health care", and the "right to higher education".

Huh? Where did these rights come from? At whose expense? The way I see it, social security and social health care is just a huge transfer of wealth from high-income people to the rest of society — enforced by the state.

This is a very slippery slope. In large parts of Europe, extensive social security cannot be overturned simply because the number of people dependent on it outnumber the people paying for it. Any party that opposes it will immediately get voted out of power. It's a vicious cycle. The "right" to health care and higher education is but the first step down that hill.

But more speciously, this is the first step towards the emotionalization of the issues. Social justice. Health care. Higher education. Who but the most brutal, heartless person would be against it? Opposing such issues automatically makes you the Grinch. What is missing is a thorough analysis of both the moral and the practical justifications for such measures. Who pays for this? Where does the buck stop?

There is some very delicate sleight of hand going on here. The American constitution only guarantees equality of oppurtunity, not equality of results. What Kennedy is arguing for is equality of results. In health care, and in higher education. That brings us another step closer to a collectivist, communist, state-controlled paradise, doesn't it?
Posted by: Vivek || 10/25/2003 10:30:42 AM || Comments || Link || E-Mail|| [353 views] Top|| File under:
Syria-Lebanon
Syria Sees Islamic Resurgence
Registration required EFL


Two decades after Syria ruthlessly uprooted militant Islam, killing an estimated 10,000 people, this most secular of Arab states is experiencing a dramatic religious resurgence. Friday Prayers draw overflowing crowds. More heavily veiled women and bearded men jostle unharried among city pedestrians. Family restaurants on the outskirts of Damascus do not serve alcohol, and one fashionable boutique even sports a sign advertising Islamically modest bathing suits. Syrian experts on religious matters and others attribute the phenomenon — more creeping than confrontational — to various factors. Islam is proving appealing through much of the Arab world, including Syria, as a means to protest corrupt, incompetent and oppressive governments.

In Syria, some experts attribute the sudden openness of the phenomenon to a far more local fear. The hasty collapse of the Baath government next door in Iraq stunned Syria's rulers, particularly the fact that most Iraqis reacted to the American onslaught as if they were bored spectators. In the face of threats from the United States and Israel, Syria seeks to forge nationalist sentiment with any means possible, experts believe, including fostering the very brand of religious fundamentalism that it once pruned so mercilessly. "This is an attempt at mobilization," said

Abdul Razzak Eid

, a well-known political writer in this historic city, the country's second largest, 210 miles north of Damascus. "They want to create an aggressive feeling against the Americans." It is, he and others note, a dangerous game. Experiments at fostering fundamentalist movements to counter some perceived threat can backfire. "There is no overt political Islam," Mr. Eid said, "but they are building a base, and the moment they have the chance, they will act to become fanatic, extremist movements."

Syria, of course, knows about extremist movements. Increasingly violent skirmishes with the Muslim Brotherhood prompted President Hafez al-Assad to move against them in 1982, sending troops to kill at least 10,000 people and smashing the old city of

Hama

. Hundreds of fundamentalist leaders were jailed, many never seen alive again. Syria's various secret services then tracked radical militants around the world — one reason the government could provide so much helpful information to the United States about Al Qaeda after the Sept. 11 attacks. Domestically, though, Hafez al-Assad did two things that helped foster the current resurgence. He built hundreds of mosques, trying to counter the sense among Syria's Sunni Muslims that his minority Alawite sect was religiously suspect. He also founded myriad schools to study the Koran, which Syrians say in recent years dropped the gentle Sufi Islam once prevalent here, replacing it with the more intolerant Wahhabi Islam of Saudi Arabia. Some Syrian intellectuals say militant Islam has peaked. They say the government manipulates the religious resurgence as a safety valve, periodically loosening the restraints to see who is involved so they can be monitored."The regime on this issue continues to put the question in a very drastic way, `It's either us or a Taliban government,' " said one Syrian intellectual. Such experts say the government opened the doors to jihad in Iraq to see who would go, detaining those who made it back alive. Islamic activists make up the biggest block of political prisoners, human rights activists say.

Virulent sermons delivered by young mullahs like Sheik Mahmoud al-Ghassi, who leads a mosque in the working-class district of Saqhour, provide the most startling example of the careful line negotiated by the politically inclined. In his sermon last Friday, he attacked the "atheist dogs" waging war in the region. He painted economic sanctions threatened by the United States Congress as part of an Israeli plot to control all from the Nile to the Euphrates. He even offered mild criticism of his own government for relying on international organizations like the United Nations to rescue Syria. Islam is the only weapon required, he said. "The Koran is stronger than America," shouted the tall, thin, bearded sheik, his voice rising to fevered pitch. "Be prepared with all your strength so that the enemy of God shall be intimidated." By the time he finished the hourlong sermon cataloging the multiple evils facing Syria, many of the hundreds of worshipers in his rough concrete mosque were weeping. Sheik Ghassi — known as Abul Qaqa, the name of one of the early followers of the Prophet Muhammad and the Arabic word for the sound of clashing swords — demurred when asked directly whether he would like to see an Islamic state in Syria. But in the course of an interview, he suggested that Islamic rule here would be something organic once everyone realized that the faith can solve the country's problems. In the call and response segment at the end of the prayers, when the sheik called for freeing the prisoners from Guantánamo, he was answered with a resounding "O Lord!" When he called on God to preserve Syria's rulers, the volume diminished considerably. A few of the young men around the sheik sport military fatigues, and he has distributed various videotapes in this heavily Sunni Muslim city — something impossible in Syria without government approval — that show them going through calisthenics and paramilitary training exercises.



It would be funny, if it weren't so tragic, that each of these guys, one after the other, is convinced he's smarter than the last guy and that the last guy's mistakes don't apply to him. When you make deals with the devil, they don't redound to your benefit.

Syria's managed to build this ediface themselves. They helped invent, then bought, the Pan-Arab story — remember the United Arab Republic? What was cynical propaganda a couple generations ago has become TRVTH™ to the current generation of party hacks by simple repetition. Meanwhile, the world's changed out from under them. There's only one Baathist government left in the world, two if you count Paleostine and they don't admit to it. Even before Iraq collapsed, Baath parties had taken on the aura of quaint atiquity that used to accompany 85-year-old Russian grand dukes in exile in Paris. They represented an idea whose time has gone. If they were able to change with the times, they'd drop the tin hats and the military parades, fire the minister of information, and become secular socialists. The problem is that they've painted themselves into an ideological corner by anti-Zionism, which tosses them into the same pile as the religious ideologues in Iran and further afield. The terrorism business used to be a secular pursuit and they didn't get out when the religious goons took over. Having followed the path of Armed Struggle™, they find themselves in lockstop with whomever else happens to be travelling the same direction.

The people travelling the same direction aren't the same ones the Syrians started the trip with, and now they're not even sure what the destination might be. To Sheikh al-Ghassi, Islam is the answer, regardless of the question. To the Boy President, Islam is another means of controlling The Masses™. Someday, perhaps when we've become more articulate as a nation, The Masses™ will catch on to the idea that they don't exist. We may someday see hundreds, thousands, maybe millions of individuals, each with his or her own home, hearth, family, lares and pentates, snarling at the authoritarians that they'll do as they damned well please, thank you. But we're still in the early stages and there are going to be setbacks before the world reaches critical mass. Syria will probably be one...
Posted by: Paul Moloney || 10/25/2003 9:28:56 AM || Comments || Link || E-Mail|| [326 views] Top|| File under:
Middle East
Masked Israeli troops arrest two militants in raids on two Palestinian hospitals
Hamas finds another place isn't safe for a hide out


Dozens of Israeli troops wearing black ski masks and armed with assault rifles raided two West Bank hospitals before dawn Saturday, arresting two suspected Palestinian militants, including a critically injured patient.


Unplug 'em and haul em away


Around 3 a.m., troops pulled up in jeeps and swept into the two hospitals in the city of Nablus, confining doctors and other staff to rooms for more than an hour as they kicked open doors in room-to-room searches, witnesses said.


"I'm sorry visiting hours are....hey!...."


The operation followed several similar raids in recent weeks, including cases where soldiers arrested militants hiding in hospitals. It raised fears among doctors and human rights groups that, after three years of fighting, hospitals were no longer neutral ground.


sounds like the Paleos already made that clear


In Nablus' Anglican Hospital Saturday, soldiers entered the intensive care unit and snatched Khaled Hamed, a 25-year-old member of the militant Hamas group who was badly injured Wednesday when explosives inside a car he was riding in went off accidentally. One man was killed in the blast and another injured.


badly injured and not getting better .....


Dr.

Annan Abdel Hak

said Hamed lost two fingers in the blast and suffered bleeding in his brain and light burns on his body. "I explained to the soldiers how critical his condition is," said the doctor said. "Then they removed the machines from his body."


finish the job


Hamed had planned suicide bombing attacks, a military source said, adding that troops took him in a military ambulance to an Israeli hospital where he was in stable condition. Elsewhere in the city, troops stormed Rafidiyeh Hospital and arrested an armed member of the violent Al Aqsa Martyrs Brigades. The military said troops found the man, whom Palestinians identified as Jawad Ishtayeh, 27, hiding in the hospital's cellar and armed with a pistol.


what was that about neutral ground?


Palestinian security sources said the man was not a patient and was apparently using the hospital as a hide-out. An American peace activist witnessed the arrest raid in the hospital, where he was recovering from light gunshot wounds to his leg. He said he was hurt along with a fellow activist from Australia by Israeli army gunfire after dark Friday during clashes in the city's Balata refugee camp. "Around 3 a.m. I was woken up with a flash light shining in my face. I opened my eyes and had an M-16 pointed in my face," said Mark Turner, 24, from Boulder, Colo.


"I was so scared I wet myself. I had to pray to St. Pancake for strength"


He said soldiers in black ski masks and bullet proof vests stood at the foot of hospital beds for more than an hour, pointing guns at staff and patients and warning people not to make a sound. Phone lines were cut, and soldiers made some doctors and nurses to lie on the ground and told patients to put their hands in the air, Turner said. Another soldier filmed patients with a hand-held video recorder. As they left, Turner looked from a hospital window and saw one man being arrested.


"Hi, there, Mahmoud. Visiting somebody?"
"Ummm... Yeah. My grandmaw."
"Stick 'em up!"

Saturday's raids were the third and fourth Israeli military sweeps of Palestinian hospitals in the last two months. Israeli army spokeswoman Maj.

Sharon Feingold

said Palestinian militants were making a new strategy of hiding out in hospitals to avoid arrest, and that troops would continue to search for them. "Hospitals should not be used to harbor terrorists," Feingold said.


Just an extension of their strategy of riding around in ambulances...

Palestinian Cabinet minister Saeb Erekat accused the Israelis of violating international human rights laws with the raids. "This is a very grave measure by the Israeli army," Erekat said. "This is the most flagrant violation of the Fourth Geneva Convention when hospitals are not safe anymore from Israeli atrocities."


Bwahahaha - why can't Saeb catch a stray bullet?




I think the requirement is that combatants from both sides not use hospitals for military purposes. Not even freedumb fighters...

In August, troops patrolling Nablus fired at three Palestinian fugitives hiding on the roof of Rafidiyeh Hospital, killing one and seriously wounding two. The men had sought refuge in the hospital during an Israeli arrest sweep and ignored pleas from doctors to leave. Four days later, troops snatched the two injured men, carrying them out of the hospital on stretchers. On Sept. 24, about 50 Israeli troops surrounded and stormed a hospital in the northern West Bank town of Qalqiliya, searching for Mikdam Jaber, a militant from the Al Aqsa Martyrs' Brigades, who had a bullet wound in the stomach from a clash with troops earlier in the day. Fellow militants carried him out a back door and escaped before troops could arrest him, witnesses said. The director of Rafidiyeh Hospital, Husam al-Johari, expressed outrage that soldiers were searching hospitals for militants among patients but also anger that militants were using hospitals as hide-outs. Yet he said he and his staff are powerless to force the militants out.


"Don't kill us!"


"We are not police, we are doctors first," said al-Johari. "We don't have the ability to stop people from coming in, to check ID's, to act as a policing force in the hospital."
Posted by: Frank G || 10/25/2003 9:15:53 AM || Comments || Link || E-Mail|| [282 views] Top|| File under:
Hamas hit hard by assassination policy
The Jerusalem Post is not an extremist publication. However, consider what it said on 10 September: "The world will not help us; we must help ourselves. We must kill as many of the Hamas and Islamic Jihad leaders as possible, as quickly as possible, while minimising collateral damage, but not letting the damage stop us. And we must kill

Yasser Arafat

, because the world leaves us no alternative." For the leaders of Hamas, those words are a reality as they struggle to survive an all-out Israeli campaign to eradicate them that has driven them deep underground and paralysed the organisation's operations. Many have been killed. Others have narrowly escaped death.

Hamas' security apparatus has been penetrated: the Israelis are getting a stream of precise information on the movements and plans of the leadership. Air strikes are launched at short notice following tip-offs by informers within Hamas. The vast network of informers, real or alleged, that the Israelis are said to have built up spreads panic and distrust. Scores of Hamas footsoldiers have been arrested or shot in Israeli sweeps through Gaza or the West Bank. Despite threats of retaliation, Hamas has not carried out any major attacks in recent weeks, apparently the result of the Israeli campaign and the extent of the penetration of the organisation's security. Collaborators daub the roofs of target vehicles with dye invisible to the naked eye but easily detected by sensors in the Israeli helicopters. A militant riding in a donkey cart fooled nobody: he was killed by a missile fired from a helicopter in Khan Yunis. Disguises are worn; use of mobile phones is kept to a minimum. Leaders no longer attend funerals of militants killed by the Israelis.

Our prediction: Israeli operations, including undercover forays by Mossad, will intensify and spread in the coming months. But suicide bombers will not abandon their mission. The dirty war continues.
Posted by: Paul Moloney || 10/25/2003 8:48:24 AM || Comments || Link || E-Mail|| [272 views] Top|| File under:
Caucasus
Chechen Rogues' Gallery
The main names I know are Basayev, Abu Walid, and Gelayev, but I figured that these folks would make a lovely addition to Thugburg.


Moscow Prosecutor's Office has brought charges in absentia within the framework of the criminal case instigated into the hostage taking in Moscow's Nord-Ost theatre, the press service of the office reported on Wednesday. Charges were brought against Shamil Basayev, Khasan Zakayev and Gerikhan Dudayev. They are charged with organizing a criminal community, organization and directing a terrorist act and hostage-taking. All three men have been put on international wanted lists. Investigators have established that in 2001-2002 Shamil Basayev planned and organized a number of terrorist acts in Moscow – like bomb blasts in public places and hostage taking. The criminal pursued a goal to apply pressure to the Russian authorities and to make the latter order to withdraw troops from Chechnya.


I haven't seen Khasan referenced before. I'd guess he's a relative of Akhmed Zakayev. Same with Gerikhan, presumably a relative of former presidente and master bandido Dzhokar Dudayev.
Posted by: Dan Darling || 10/25/2003 1:57:55 AM || Comments || Link || E-Mail|| [280 views] Top|| File under:
Russia sez Gelayev's in Georgia
A bit of a follow-up to the Georgian denials ...


Chechen field commander Ruslan Gelayev has created a stable system of interregional drug trade between Afghanistan, Pakistan and Tajikistan, representative of the regional headquarters for the anti-terrorist campaign in the North Caucasus Col. Ilya Shabalkin told Interfax on Thursday.


So he has contacts in Afghanistan and Pakistan, and I imagine that there are IMU folks in Tajikistan. The IMU was said to have had a role in coordinating the hostage seige last October.


"According to rebels, who have surrendered to police, Ruslan Gelayev and his group are based in Svanetia, Georgia. He has friendly relations with a number of regional leaders and businessmen, and he is involved in commerce via dummy companies," Shabalkin said.


Pleasant fellow. Maybe liberalhawk was right and he's just renting ...


Some of Gelayev's rebels are based in the Pankisi Gorge, Ahmet, Duisi and Dumasturi.


The rest are in Chechnya.


"The rebels think that living conditions in Georgia are much better than those in the Chechen highlands. Besides, they receive food and medical aid, which was initially intended for refugees, from international non-governmental organizations functioning in Georgia," Shabalkin said.


They may be functioning in Georgia, but they're based in Riyadh ...
Posted by: Dan Darling || 10/25/2003 1:55:52 AM || Comments || Link || E-Mail|| [271 views] Top|| File under:
Africa: Southern
Zimbabwe protesters arrested
Zimbabwe police have arrested scores of demonstrators as they tried to protest against worsening economic conditions they blame on mismanagement by President Robert Mugabe's government. Witnesses said riot police armed with batons sealed off a square in the capital Harare's city center Wednesday, trapping National Constitutional Assembly (NCA) activists who had gathered to demonstrate against chronic shortages of fuel, foreign currency and food.


Could have been worse, they could have been parboiled and served with barbecue sauce: Congolese "beef".


A Reuters correspondent saw about a dozen protesters loaded into a truck while riot police, some with police dogs, stood guard over another group. NCA members said as many as 400 people were arrested and taken to police stations. NCA spokesperson Ernest Mudzengi said Wednesday police arrested the group's chairman Lovemore Madhuku in the crackdown at Africa Unity Square, near parliament and Mugabe's town offices. "The NCA activists were protesting against the problems of fuel, the problems of transport, escalating inflation and all the other problems facing Zimbabweans which are a result of bad governance, which is itself the result of a defective constitution," Mudzengi told Reuters.


All starting with a thug in power.


Police had no immediate comment on the arrests.


"We will say no more!"
Posted by: Steve White || 10/25/2003 1:43:07 AM || Comments || Link || E-Mail|| [271 views] Top|| File under:
Who's in the News
39
[untagged]
Bookmark
E-Mail Me
The Classics
The O Club
Rantburg Store
The Bloids
The Never-ending Story
Thugburg
Gulf War I
The Way We Were
Bio
Merry-Go-Blog
Hair Through the Ages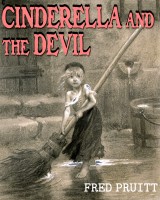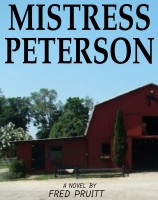 On Sale now!


A multi-volume chronology and reference guide set detailing three years of the Mexican Drug War between 2010 and 2012.

Rantburg.com and borderlandbeat.com correspondent and author Chris Covert presents his first non-fiction work detailing the drug and gang related violence in Mexico.

Chris gives us Mexican press dispatches of drug and gang war violence over three years, presented in a multi volume set intended to chronicle the death, violence and mayhem which has dominated Mexico for six years.
Click here for more information


Meet the Mods
In no particular order...


Steve White
Seafarious
Pappy
lotp
Scooter McGruder
john frum
tu3031
badanov
sherry
ryuge
GolfBravoUSMC
Bright Pebbles
trailing wife
Gloria
Fred
Besoeker
Glenmore
Frank G
3dc
Skidmark
Alaska Paul



Better than the average link...



Rantburg was assembled from recycled algorithms in the United States of America. No trees were destroyed in the production of this weblog. We did hurt some, though. Sorry.
35.173.234.140