-Lurid Crime Tales-
Nashville singer Kyle Yorlets murderers to be charged as adults
[New York Post] A group of pistol-packing teens and a 12-year-old girl are facing murder charges after they allegedly robbed and shot to death a rising country music star in Nashville, police said.

The accused killers accosted 24-year-old Kyle Yorlets behind his home and opened fire when he refused to give them his car keys, they said.

The suspects were identified as Diamond Lewis, 15; Roniyah McKnight, 14; Decorrius Wright, 16; as well as the 12-year-old and a 13-year-old boy whose names were withheld because of their ages.

Prosecutors plan to charge them as adults, the Nashville Tennessean reported.

Police said the victim had been a random target.

"He's an absolute, absolute innocent victim," police spokesman Don Arron said. He added, "none of the five individuals [arrested] are a stranger to the system or this police department."

Cops had been out searching for the 12-year-old, who had run away from home, since Thursday morning, the newspaper said.

Posted by: Besoeker || 02/10/2019 01:14 || Comments || Link || E-Mail|| [621 views] Top|| File under:
Accused murderer spared abortion charge thanks to Cuomo's new law
[New York Post] Prosecutors initially included a charge of abortion against the Queens man arrested Friday in his pregnant girlfriend's murder ‐ but rescinded it because of Gov. Andrew Cuomo's new Reproductive Health Act.

Queens District Attorney Richard Brown sent out a press release saying Anthony Hobson, 48, would be charged with second-degree abortion as well as murder in Sunday's fatal stabbing of Jennifer Irigoyen, 35.

But a DA spokeswoman later told The Post that the abortion charge "was repealed by the Legislature, and this is the law as it exists today."

Cuomo signed the RHA into law on Jan. 22, the 46th anniversary of the Roe v. Wade decision.

The law removes abortion from the state's criminal code and puts it into public health law.

It faced fierce opposition, with the New York State Catholic Conference warning that it "removes accountability for those who would harm unborn children outside the context of medical termination of pregnancy."

Cuomo's office did not comment on the murder case.
Posted by: Besoeker || 02/10/2019 01:10 || Comments || Link || E-Mail|| [129 views] Top|| File under:
Woman gets 20 years for killing husband, dismembering body
[NYPOST] A woman who authorities say killed her husband and dismembered his body has been sentenced in an Ohio courtroom to at least 20 years in prison.


How long is he gonna be dead?


The Akron Beacon Journal reports 50-year-old Marcia Eubank, of Coventry Township, pleaded guilty to murder, tampering with evidence and gross abuse of a corpse charges in December. Eubank was sentenced Friday in Akron.

Prosecutors say she shot 54-year-old Howard Eubank during a domestic dispute in June 2017, used power and hand tools to cut up his body, and placed his remains in storage containers. The couple's adult son found one of the containers the following December.
Ewwww. I bet that was traumatic
Family and neighbors thought Howard Eubank was driving a truck in Texas during those months.

A defense attorney said Eubank was physically and mentally abused by her husband.
Posted by: Fred || 02/10/2019 00:00 || Comments || Link || E-Mail|| [177 views] Top|| File under:
-Land of the Free
Oklahoma House Committee Passes Bill to End Concealed Permit Requirement
[Breitbart] Oklahoma's House Public Safety Committee passed legislation this week designed to end the concealed carry permit requirement in the state.

71 Republic reported that the legislation, HB 2579, would make Oklahoma the fifteenth permitless carry state. This would mean nearly a third of all states allow guns to be carried openly or concealed for self-defense based on the Second Amendment alone.

On May 12, 2018, Breitbart News reported that similar legislation passed the Oklahoma House on April 25, 2018, by a vote of 59-28. It passed the Senate on May 2, 2018, by a vote of 33 to 9. But then-Gov. Mary Fallin (R) vetoed it.

The Herald-Dispatch reported, however, that Gov. Kevin Stitt (R) "has said he will sign it."

On January 31, 2019, South Dakota Gov. Kristi Noem (R) signed legislation removing her state's concealed carry permit requirement. With Noem's signature, South Dakota became the fourteenth state to do away with a permit requirement. The other 13 states are Alaska, Arizona, Arkansas, Idaho, Kansas, Maine, Mississippi, Missouri, New Hampshire, North Dakota, West Virginia, Wyoming, and Vermont.

Not everyone is pleased with this legislation. Christine Jackson of Oklahoma's Moms Demand Action said it is "disheartening" that she and her fellow gun controllers have to fight against permitless carry again.
Posted by: Besoeker || 02/10/2019 07:41 || Comments || Link || E-Mail|| [194 views] Top|| File under:
'Show of force': 100 vehicles line one mile of Texas border to deter caravan on other side
[Washington Examiner] EAGLE PASS, TEXAS ‐ The Trump administration has flooded the Texas border town that sits just over the river from the Mexican city where 1,800 caravan migrants arrived earlier this week with hundreds of law enforcement personnel.

More than 100 U.S. police vehicles lined a one-mile stretch of the Rio Grande River in Eagle Pass, Texas, Saturday afternoon. Sixty sat together in one section of the river on a local golf course.

The massive "show of force" ‐ as Border Patrol is calling it ‐ is meant to deter Central Americans from illegally entering the country, as large groups attempted in San Diego, Calif., last November and again on New Year's Eve.

"To me, it's like showing force. It would give a message to the immigrants that want to come illegally through Texas that Texas is always prepared and have a lot of manpower at the border ‐ that they would go to another state," said Maverick County Sheriff Tom Schmerber told the Washington Examiner.

Dozens of pickup trucks, SUVs, and cars belonging to Customs and Border Protection, Border Patrol, and state troopers within the Texas Department of Public Safety were lined up on the edge of the Eagle Pass Golf Course.

Schmerber said 500 Department of Public Safety personnel have been moved to Eagle Pass. That figure does not include the Border Patrol that came from other regions of the state.

Military troops, including active-duty, National Guard, and Texas State Guard, were also spotted on the golf course. An additional 250 are expected to arrive in the coming days.
Posted by: Besoeker || 02/10/2019 02:01 || Comments || Link || E-Mail|| [358 views] Top|| File under:
Suspects Allegedly Point Gun at Woman's Head, Get Shot Dead
[Breitbart] Suspects who allegedly entered a Brevard County, Florida, home Thursday and pointed a gun at woman's head were shot dead by the woman's son.

News 6 reported that 20-year-old Alvin Smalls and 18-year-old Amir Rashad Lynn allegedly broke into the home at a time when the mother's son was in the house asleep. The son awoke to strange sounds, only to discover the suspects allegedly had his mother at gunpoint.

The son shot the suspects. Smalls died in the home and Lynn fled, only to die later at a hospital.

The son called 911 after shooting the suspects:
Posted by: Besoeker || 02/10/2019 00:00 || Comments || Link || E-Mail|| [294 views] Top|| File under:
Britain
No-deal Brexit: Tony Blair warns of 'devastating' consequences for peace in Northern Ireland
[Sky News] A no-deal Brexit would lead to "potentially devastating" consequences for the peace process in Northern Ireland, according to former prime minister Tony Blair.

In a wide-ranging interview with Sky News' Sophy Ridge, the once Labour Party leader warned of a hard border if the UK leaves the EU without agreements in place for what the future relationship will look like.

He dismissed Brexiteer claims that leaving with no deal would not be detrimental to Britain's economy.

Mr Blair told Sky News: "No one could responsibly propose this [a no-deal Brexit]. It would be economically very, very dangerous for Britain and for the peace process in Northern Ireland, it would potentially be devastating.
Posted by: Besoeker || 02/10/2019 01:29 || Comments || Link || E-Mail|| [331 views] Top|| File under:
Caribbean-Latin America
Catholic archbishop in Brazil bans priests from being alone with children
[London Independent] Decree follows court order forcing archdiocese to pay almost £2.5m in compensation over sexual exploitation of minors.

A Brazilian Catholic archbishop has banned priests in his district from being alone with children.

Manoel Delson, archbishop of the northeastern state of Paraiba, signed the decree on Wednesday following a court order forcing the archdiocese to pay almost £2.5m in compensation over the sexual exploitation of minors.

Mr Delson's decree prohibits priests from being in the company of children and vulnerable adults unaccompanied by their parents or guardians.

It also states they are not allowed to offer parish accommodation to minors, while "spiritual care" must be done in confessionals or locations that "ensure safety and visibility", according to Brazilian newspaper Globo.

The decree was signed the same day Pope Francis for the first time admitted the Catholic Church has an ongoing problem with priests and even bishops who sexually abuse nuns.
Posted by: Besoeker || 02/10/2019 07:45 || Comments || Link || E-Mail|| [240 views] Top|| File under:
Venezuela moves to replace US executives on Citgo board: Sources
[AlAhram] Venezuelan state-run oil company PDVSA is taking steps to remove at least two American executives from the board of directors at its U.S. subsidiary, Citgo Petroleum Corp, according to people close to the matter.

Efforts to reshuffle the Citgo board come as Venezuelan opposition leader and self-proclaimed president Juan Guaido plans to appoint his own board at the country's top foreign asset and use its revenues to finance the removal of President Nicolas Maduro

Venezuela's attempt at producing a Muammar Qadaffy...
.
Posted by: trailing wife || 02/10/2019 00:00 || Comments || Link || E-Mail|| [221 views] Top|| File under: Commies
Venezuelan military official drops allegiance to Maduro
[PULSE.NG] An active-duty Venezuelan army colonel who is a military doctor has dropped his allegiance to President Nicolas Maduro

Venezuela's attempt at producing a Muammar Qadaffy...
, backing opposition leader Juan Guaido instead.

"Ninety percent of us in the armed forces are really unhappy," said Colonel Ruben Paz Jimenez said in a video released Saturday. "We are being used to keep them in power."

He urged his fellow soldiers to help allow humanitarian aid
into Venezuela. The shipment of US aid is currently in Cucuta, Colombia, on the border.

Maduro has vowed to prevent the aid from entering, labeling it a precursor of a US invasion.

A week ago, Air Force General Francisco Yanez also dropped his allegiance to Maduro. The military's backing is critical to the sway of power in Venezuela.

Venezuela's self-proclaimed acting president Guaido on Friday refused to rule out the possibility of authorizing United States intervention to help force President Nicolas Maduro from power and alleviate a humanitarian crisis.

The opposition leader launched a bid to oust Maduro last month, declaring himself interim president, a move recognized by the US and around 50 other countries, including 20 from the European Union

...the successor to the Holy Roman Empire, only without the Hapsburgs and the nifty uniforms and the dancing...


.


Posted by: Fred || 02/10/2019 00:00 || Comments || Link || E-Mail|| [131 views] Top|| File under: Commies
Maduro will step down soon enough, former Venezuela opposition leader says
[NYPOST] For members of Venezuela's democratic underground, it's just a matter of time before Nicolas Maduro

Venezuela's attempt at producing a Muammar Qadaffy...
, the country's socialist dictator, is forced to step down.

"Civil society is no longer supporting Maduro, and babus bureaucrats are no longer doing what the government wants them to do," said a longtime opposition leader who served time in jail for helping his countrymen vote.

The former political prisoner, who lives with his family in an upscale Caracas suburb and spoke exclusively to The Post last week, refused to be identified for fear of being rounded up by roving bands of paramilitaries sent by "an increasingly desperate Maduro" to crack down on opposition, he said.

"I have to work without public exposure right now, or I risk going back to jail and not being able to do anything," said the activist engineer who endured months in solitary confinement for his pro-democracy activities. He was released last year, but was forced under house arrest.

Still, he said he continued to work in secret, trading coded text messages with his fellow activists using Whats App ‐ "the most secure way of communicating," he said.

After the house arrest was lifted a few months ago, he was prohibited from leaving the country and has to report to local authorities every few weeks.

But despite being forced further underground, he said he was "elated" by the recent turn of events in Venezuela after the Trump administration officially recognized Juan Guaido, who proclaimed himself the country's interim leader after becoming president of the National Assembly.

"That recognition sent a big surge of hope among most of my countrymen," the activist said. "It gave us renewed energy to continue fighting."


Posted by: Fred || 02/10/2019 00:00 || Comments || Link || E-Mail|| [187 views] Top|| File under: Commies
Caucasus/Russia/Central Asia
Russia THREATENS US as INF treaty ends - 'We'll stop ANY missile entering Eastern Europe'
[Sunday Express] ONE of Moscow's most influential diplomats has pledged to do 'everything' in his power to stop the US from deploying missiles close to its border.

Deputy foreign minister Sergei Ryabkov warned Washington not to deploy medium-range missiles near Russia's borders in Eastern Europe on Thursday. Mr Ryabkow warned of the consequences of the US deploying weapons in Estonia, Latvia and Lithuania. The deployment of those missiles would have violated the now defunct Intermediate-range Nuclear Forces which the US withdrew from last week followed by Russia a day later.
Posted by: Besoeker || 02/10/2019 01:36 || Comments || Link || E-Mail|| [245 views] Top|| File under:
Europe
French yellow vest anti-govt protests turn violent in Paris yesterday
PARIS (AP) ‐ A French yellow vest protester's hand was ripped apart Saturday during violent clashes in Paris as demonstrators tried to storm the French National Assembly in a 13th consecutive week of unrest.

Police said the injured protester lost four fingers as police swooped in to stop protesters from breaching the parliament's exterior. Police could not confirm French media reports that the hand of the demonstrator, who is now being treated in the hospital, was blown up by a grenade used to disperse unruly crowds.

As scuffles broke out in front of the National Assembly and French police responded with tear gas, paramedics huddled around the injured protester at the National Assembly gates.

Police used batons and fired tear gas in Paris to disperse demonstrators, some of whom threw debris at riot police. Cars, motorbikes and trash bins were set ablaze as the protest moved toward the city's Invalides monument and onto the Eiffel Tower.

French Interior Minister Christophe Castaner went to Twitter to express his "disgust" as protesters set alight an anti-terror military car. Its yellow smoking plumes, against the backdrop of the Eiffel Tower, made for a powerful image of rejecting authority.

Such vehicles have been a common sight in Paris since deadly extremist attacks in 2015.
Posted by: Besoeker || 02/10/2019 00:39 || Comments || Link || E-Mail|| [156 views] Top|| File under:
Yellow vests look to capitalize on protest momentum
[DW] As President Macron's approval bounces back, yellow vest protesters hope to convert notoriety into electoral success. The movement has brought hundreds of thousands of people out into the streets across

La Belle France

.

At least one demonstrator was injured as

La Belle France

's yellow vest protests entered their 13th week on Saturday. At least 10 protesters were tossed in the calaboose
You have the right to remain silent...
after scuffles broke out with police near the Palais Bourbon, where the National Assembly meets.

While many demonstrators marched peacefully, some masked activists tried to break down barriers outside the parliament. Others threw projectiles at police, who responded with tear gas and stun grenades to disperse crowds.

Others vandalized bus shelters and set fire to garbage cans and vehicles, mostly luxury cars. Interior Minister Christophe Castaner expressed his "indignation and disgust," considering at least one vehicle belonged to

La Belle France

's anti-terrorism police.

The protests have brought hundreds of thousands of people out onto the streets all over

La Belle France

. Initially voicing opposition to President Emmanuel Macron's planned tax hikes on fuel, protesters temporarily suspended action on roads, businesses, and even the government. Scores of people have been injured and hundreds arrested since the protests began in November.



Gay Paree

police said a demonstrator lost four fingers when riot officers stopped protesters from storming the National Assembly. Witnesses told the French AFP news agency that the man's hand had been torn apart when a flash-ball grenade went kaboom!. Another man, who was reportedly seen in front of a line of riot police, had blood streaming down his face.

Thousands of protesters also turned out in the French cities of Marseille and Montpellier, as well as in Bordeaux, Toulouse


...lies on the banks of the River Garonne, half-way between the Atlantic Ocean and the Mediterranean Sea. The Toulouse metropolitan area is the fourth-largest in La Belle France...


, and several cities in

La Belle France

's north and west.

Interior Ministry figures released at 2:00 p.m. local time put the turnout across

La Belle France

at 12,100, of whom 4,000 marched in

Gay Paree

, down on the previous week's figures.

MACRON BOUNCES BACK
The demonstrations appeared to be losing steam as Macron acquiesced to some demands and has embarked on a nationwide town hall tour to learn more about people's grievances. Recent polls have suggested that his approval rating is back on the rise.

At the same time, some yellow vest participants have been looking to capitalize on the movement's momentum and turn it into electoral success, which could prove tricky as they are very loosely organized and have no specific leadership.

To that end, some yellow vest demonstrators met with

Italia

's populist Deputy Prime Minister Luigi Di Maio, who said he offered them advice on turning a citizen's movement into a political party. The meeting touched off a row between

La Belle France

and

Italia

, marking a low point in relations between the two founding EU nations. On Friday, Di Maio refused to apologize and accused Macron of playing "political games."

Tear gas and baton charges were used around the Champs Elysee in Paris in the 13th consecutive weekend


Businesses were shut as Yellow Vests mobilised across the county to protest Emmanuel Macron's government


Armoured cars containing chemical weapons and water canons were being used to patrol demonstration


Firemen battled blazing cars in Bordeaux on Saturday afternoon


No one was hurt in the arson attack on the home in Brittany of National Assembly president Richard Ferrand


Around 69,000 people nationwide took part in French protests last week, down from more than 80,000 the previous two weekends
In

Gay Paree

, several thousand marched on Saturday beside symbols of power such as the National Assembly and Senate.

Though mainly peaceful, some protesters threw objects at security forces, a scooter and a police van were set on fire, and some shop windows were smashed.

One participant's hand was severely injured when he tried to pick up a so-called "sting-ball grenade" used by police to disperse crowds with teargas, a police source told

Rooters

.

Another man had blood streaming down his face in front of a line of riot police.

The Interior Ministry put the total number of protesters around

La Belle France

at 12,000, including 4,000 in

Gay Paree

. The police source, however, said numbers were higher, with 21,000 demonstrators taking part in rallies outside

Gay Paree

.
Posted by: trailing wife || 02/10/2019 00:00 || Comments || Link || E-Mail|| [111 views] Top|| File under:
India-Pakistan
Unidentified attackers kill man outside sessions court in Lahore
[DAWN] A man was

rubbed out

on Friday outside a sessions court in Lahore by unidentified

cycle of violence

riders, DawnNewsTV reported.

The victim, Bilal Azeem, had arrived in court to secure interim bail in a case registered against him when two men arrived on a cycle of violence
and opened fire, police said. He

went titzup

while his attackers

expeditiously departed at a goodly pace

.

His body was shifted to Mayo Hospital by the personnel of Islampura

cop shoppe

. A post-mortem examination is yet to be held.


Posted by: Fred || 02/10/2019 00:00 || Comments || Link || E-Mail|| [98 views] Top|| File under:
Science & Technology
Sweden says it built Russian fighter jet killer
[UNIAN] The commander of Sweden's air force, Mats Helgesson, recently made the bold statement that his country's Saab Gripen E fighter could beat Russia's formidable fleet of Sukhoi jets with none of the expensive stealth technology the US relies on. "Gripen, especially the E-model, is designed to kill Sukhois.

There we have a black belt," Helgesson told Yle.fi at a presentation in Finland, where Sweden is trying to export the jets, Business Insider reports. The Gripen can't carry the most weapons, has no real stealth, isn't the longest-range, fastest, or even cheapest jet, but it has a singular focus that makes it a nightmare for Russia's fighter jets. Virtually all modern jets conduct some degree of electronic warfare, but according to Bronk, the Gripen E stands above the rest.

Read more on UNIAN: https://www.unian.info/world/10440369-sweden-says-it-built-russian-fighter-jet-killer.html
Posted by: Besoeker || 02/10/2019 01:53 || Comments || Link || E-Mail|| [483 views] Top|| File under:
Who's in the News
37
[untagged]
5
Islamic State
4
Taliban
3
Commies
2
Govt of Pakistan
1
Govt of Iran
1
Govt of Iraq
1
Hamas
1
Hezbollah
1
al-Shabaab (AQ)
1
Moslem Colonists
1
Arab Spring
1
al-Qaeda
1
Boko Haram (ISIS)
Bookmark
E-Mail Me
The Classics
The O Club
Rantburg Store
The Bloids
The Never-ending Story
Thugburg
Gulf War I
The Way We Were
Bio
Merry-Go-Blog
Hair Through the Ages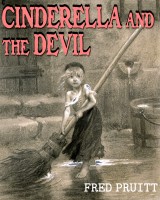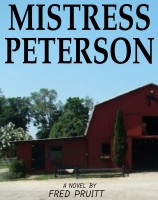 On Sale now!


A multi-volume chronology and reference guide set detailing three years of the Mexican Drug War between 2010 and 2012.

Rantburg.com and borderlandbeat.com correspondent and author Chris Covert presents his first non-fiction work detailing the drug and gang related violence in Mexico.

Chris gives us Mexican press dispatches of drug and gang war violence over three years, presented in a multi volume set intended to chronicle the death, violence and mayhem which has dominated Mexico for six years.
Click here for more information


Meet the Mods
In no particular order...


Steve White
Seafarious
Pappy
lotp
Scooter McGruder
john frum
tu3031
badanov
sherry
ryuge
GolfBravoUSMC
Bright Pebbles
trailing wife
Gloria
Fred
Besoeker
Glenmore
Frank G
3dc
Skidmark
Alaska Paul



Better than the average link...



Rantburg was assembled from recycled algorithms in the United States of America. No trees were destroyed in the production of this weblog. We did hurt some, though. Sorry.
35.172.233.2