-Lurid Crime Tales-
Sec. guard who fatally shot Denver protester to be charged with murder
The article is behind about some of the things posted at Rantburg in comments as information has developed, but the murder charge is new.

[Jpost] Keltner, 49, died from a single gunshot wound, authorities said. Keltner's son told the Denver Post his father was not affiliated with any group, but was at the rally to support police.

A security guard


...illegally unlicensed to work in security or to carry a gun on the job by the city of Denver, long time active member of anarcho-communist organizations with a penchant for picking fights with the target flavour of the month about which he has long posted on social media, he was hired by the Antifa-supporting news station to participate as part of a team in righty-baiting for the purpose of creating exciting footage...

hired to protect a Denver television news crew covering dueling rallies by right-wing and left-wing groups will be charged with second-degree murder in the fatal shooting of a protester, the city's top prosecutor said on Thursday.


Good. It's really first degree, but with the target randomly chosen at the moment.

Denver District Attorney Beth McCann said in a written statement that she will file the murder charge against Matthew Dolloff, 30, in the shooting death of Lee Keltner


...loving father and grandfather, happy hat maker, Navy veteran, police supporter...

on Saturday. Dolloff has been held without bond in the Denver County jail since his arrest, jail records show.

A lawyer for the Dolloff family said he acted in self-defense, local media reported this week.


They would do, but it's a lie — as the station that hired him well knows.

The shooting erupted in a courtyard near an art museum in downtown Denver following a "Patriot Rally" and a counter-demonstration dubbed a "BLM-Antifa Soup Drive."

Dolloff opened fire with a semiautomatic handgun after Keltner hit him in the face and sprayed him with a chemical agent following a "verbal altercation" between the two men, as demonstrators from both sides were dispersing, police said.

An image of the incident captured by a Denver Post photographer showed Keltner spraying the chemical at Dolloff, who was pointing a gun at Keltner.

Keltner, 49, died from a single gunshot wound, authorities said. Keltner's son told the Denver Post his father was not affiliated with any group, but was at the rally to support police.

Dolloff was hired through the Pinkerton agency


..a big mistake that may make it impossible for Pinkerton to continue working in the city, which seems only fair in return for them neglecting their legal duty to ensure that those they send on the job are legally permitted to do it...

to provide security for a crew from KUSA-TV, an NBC News affiliate, the station said in a statement, adding it requested that security personnel be unarmed.

Pinkerton said on Twitter that Dolloff was not an employee "but rather a contractor agent from a long standing industry vendor."


And who might that be? Pinkerton has been remarkably silent on the subject...

If convicted of second-degree murder, Dolloff faces a mandatory sentence of between 16 and 48 years in prison, McCann said.


Try him fair and bung him up long.
Posted by: trailing wife || 10/16/2020 03:52 || Comments || Link || E-Mail|| [6486 views] Top|| File under: Antifa/BLM
-Land of the Free
Rittenhouse will not be charged for gun offenses in Illinois—gun did not cross state lines
Only the first step, but at least the first step in the right direction.

[PostMillennial] Kyle Rittenhouse, the 17-year-old who shot and killed two people during riots in Kenosha, Wisconsin, will not be facing additional charges in the state of Illinois, the Lake County state attorney's office said on Tuesday.

Antioch police say Rittenhouse's rifle was purchased, stored, and Wisconsin, which would not violate Illinois law, the attorney's office told the reliably Democrat Chicago, aka The Windy City or Mobtown

...home of Al Capone, the Chicago Black Sox, a succession of Daleys, Barak Obama, and Rahm Emmanuel...
Sun Times in a statement.

Rittenhouse was also never in possession of the gun in the state of Illinois, evidence shows.

Rittenhouse faces charges of first-degree intentional homicide after an incident in Kenosha, Wisconsin during the riots after the shooting of Jacob Blake. Rittenhouse discharged his weapon, killing two protestors, and also shot and

maimed

a third.

He also faces charges of underage firearm possession in Wisconsin.

Rittenhouse is currently being held in the Lake County Juvenile Detention Center without bond. He is due in court on October 30.

Posted by: trailing wife || 10/16/2020 00:00 || Comments || Link || E-Mail|| [6475 views] Top|| File under: Antifa/BLM
Africa Horn
Trump Wants US Troops Out Of Somalia: Report
[RADIOSHABELLE] President Donald Trump
...The tack in the backside of the Democratic Party...
has informed his top advisers that he wants to withdraw US troops from Somalia, Bloomberg News reported Tuesday.Citing people familiar with the matter, the report said the Pentagon has begun drafting plans for Trump.

The talks have involved National Security Adviser Robert O'Brien, Defense Secretary Mark Esper and Joint Chiefs of Staff Chairman Mark Milley, according to the people, who asked not to be identified discussing private deliberations.

The US has 650-800 troops in Somalia to help the African country fight the al-Shabaab

...... Somalia's version of the Taliban, functioning as an arm of al-Qaeda...
terrorist group.

The move will allow Trump "to make good on campaign pledges to bring soldiers home even though the country remains beset by

turbans

linked to al-Qaeda," said the report.

All or almost all of the troops were sent to the country by Trump, according to Bloomberg. Trump authorized the US military to carry out strikes targeting al-Shabaab in March 2017.


Posted by: Fred || 10/16/2020 00:00 || Comments || Link || E-Mail|| [6501 views] Top|| File under: al-Shabaab (AQ)
Azerbaijani President commented on possibility of establishing a Turkish military base in Azerbaijan
[APA.AZ] "So far the issues in this regard in our bilateral relations haven't been discussed", said today President Ilham Aliyev in his interview with The Sick Man of Europe Turkey


...the occupiers of Greek Asia Minor...


's NTV television channel when answering the question about possibility of establishment of Turkey's military base in Azerbaijan, APA reports.

The head of state said we have the very wide base of legal documents with Turkey: "The contracts signed by us in a number of spheres are in force. There are also the clauses in those contracts about cooperation and mutual assistance in the military sphere. This is our right. If a very serious danger emerges for Azerbaijan, of course, Turkey is our ally and we can use these potentials. But no discussion has taken place regarding establishment of Turkey's military base in Azerbaijan". President Ilham Aliyev noted that our cooperation in the military sphere has been strengthening from year to year: "Just during the last year, 10 joint military trainings were held. This year, a little break was taken due to coronavirus (aka COVID19 or Chinese Plague)

...the twenty first century equivalent of bubonic plague, only instead of killing off a third of the population of Europe it kills 3.4 percent of those who notice they have it. It seems to be fond of the elderly, especially Iranian politicians and holy men...
and the trainings were held only two times. But these military trainings also caused great concern in our region. I think there is no any reason, ground for such concern. Because these trainings are not the trainings that bear the character of preparation against any country. These trainings bear such meaning as strengthening of our cooperation in the military sphere, improvement of the Azerbaijani Army, bringing it closer to standards of the Ottoman Turkish Army and study of Turkey's positive experience in the area of military building. Therefore, sufficient volume of information regarding Turkey's military base has been published in the international media from the end of September until now. This doesn't have any ground. The Ottoman Turkish-Azerbaijani cooperation is so strong, is so widely diversified that we stand by each other at any moment. Irrespective of existence or non-existence of the base, we trust in Turkey, and Turkey trusts in us".
Posted by: Fred || 10/16/2020 00:00 || Comments || Link || E-Mail|| [6468 views] Top|| File under: Sublime Porte
Prosecutor General's Office: Fake footages regarding prisoners of war being investigated
[APA.AZ] Video footages on alleged rough treatment of servicemen of Azerbaijani Army to Armenian hostages have been spread by some social network users as well as "Infoteka24" and other foreign mass media, Prosecutor General's Office told APA.

According to initial signs, there are reasonable doubts that the videos are fake: "Currently the investigation is being carried out by us and the public will be informed with detailed information."
Posted by: Fred || 10/16/2020 00:00 || Comments || Link || E-Mail|| [6468 views] Top|| File under: Sublime Porte
Home Front: Politix
In Dearborn, Michigan, Muslim Americans are mobilising to defeat Trump
[France24] In Dearborn, a suburb of Detroit where one-third of residents identify as Arab-American or are of Arab descent, Muslim voters lean decidedly towards the Democrats. And while Joe Biden wasn't the first choice for many here, widespread opposition to President Donald Trump is bringing voters into his camp.

The last time Nada Al-Hanooti came to the Starbucks in the bustling downtown of Dearborn, Michigan, it was to meet another reporter. The activist, who serves as executive director for Michigan of the Muslim political action group Emgage, has spent most of her days working from home since the Covid-19 pandemic hit. And it's been keeping her on her toes.

Al-Hanooti's chief goal now is to mobilise Michigan voters for the presidential election.

"2020 is literally the most important election year for all of us as Americans, and all people of colour," she told FRANCE 24.

Dearborn, which borders the city of Detroit, is known as the birthplace of industrialist Henry Ford, and to this day it hosts the automaker's global headquarters. The city also has the largest US Muslim population in the United States per capita. Restaurants and businesses display signs in English and Arabic; on Ford Road, opposite Henry Ford College and the University of Michigan, sits the largest US mosque, the Islamic Center of America.

Along with Detroit, Dearborn is part of Michigan's heavily gerrymandered Wayne County and, specifically, sits on the edge of the district that in 2018 sent Democrat Rashida Tlaib to Congress. Tlaib is one of the four members of the congressional group dubbed the "Squad" that is seen as pushing Democrats to the left and which stokes outrage among Republicans.

Dearborn was also one of the few bright spots for Bernie Sanders this year in a state that otherwise tipped decisively towards Joe Biden, after going to the democratic socialist in 2016. Sanders won the March Democratic primary in Dearborn with 62 percent of the vote, nearly double Biden's tally.
Posted by: Besoeker || 10/16/2020 04:52 || Comments || Link || E-Mail|| [6480 views] Top|| File under:
Israel-Palestine-Jordan
Plans for over 2,700 more settlement homes advanced — making 5,000 in 2 days
[IsraelTimes] Peace Now watchdog says approval makes 2020 a record year for green-lighting of homes, despite international condemnation; many homes okayed outside settlement blocs.

The Defense Ministry body responsible for authorizing settlement construction advanced plans for over 2,700 West Bank homes Thursday, capping off a two-day session which saw the green-lighting of nearly 5,000 homes in total.

The approvals brought the annual total of housing units advanced to 12,159, in what the Peace Now settlement watchdog said was a record-breaking figure that beat out last year's number by nearly 4,000.

The Civil Administration's High Planning Subcommittee typically meets four times a year. It had not convened in over seven months, in what settler leaders complained was a de-facto building freeze sanctioned by Prime Minister Benjamin Netanyahu, against the backdrop of brewing normalization agreements — since signed — with the UAE and Bahrain.

Given the delay, Peace Now speculated that the Defense Ministry body might meet once again before the end of 2020, allowing for the possibility of the further padding of the record-breaking total of plan advancements.

During this week's committee meetings on Wednesday and Thursday, plans for 4,948 settlement homes were advanced, with 2,688 given final approval for construction and 2,260 approved for an earlier planning stage known as "deposit."

Several hundred of the approvals were for homes already constructed illegally, which will be retroactively regulated.

Among the approvals Thursday were 629 units in Eli, 357 in Geva Binyamin, 354 in Nili, 286 in Har Bracha, 211 in Yizhar — the latter known to be among the most extreme settlements, with police, troops and nearby Paleostinians regularly attacked in its vicinity — and 178 in Einav. The vast majority of plans advanced are for settlements deep in the West Bank, outside the large blocs, that Israel would likely not hold onto as part of land swaps in any realistic future peace deal, Peace Now said.

The latest approvals came less than a month after the UAE and Bahrain signed agreements to normalize relations with Israel, which in return pledged to freeze its plans to annex swaths of the West Bank.

"While de jure annexation may be suspended, the de facto annexation of settlement expansion is clearly continuing," Peace Now said.

The Paleostinians and neighboring Jordan on Wednesday condemned the new approvals.
Posted by: trailing wife || 10/16/2020 03:30 || Comments || Link || E-Mail|| [6469 views] Top|| File under: Palestinian Authority
Nearly 80% of Saudis in favor of normalization with Israel – poll
[Jpost] Despite the importance placed on resolving the conflict, a majority of Arab respondents thought that some Arab states were still likely to establish ties with Israel without the conflict ending.

Nearly 80% of Saudis are in favor of working towards normalizing ties with Israel within the next five years, with 71% even thinking it likely that other Arab states will normalize ties without a peace deal between Israel and the Paleostinians, according to a new poll from Zogby Research Services.

The study surveyed attitudes among Israelis and Arabs from five different countries (Egypt, Soddy Arabia
Continued on Page 49
Posted by: trailing wife || 10/16/2020 03:30 || Comments || Link || E-Mail|| [6476 views] Top|| File under:
Former Shin Bet deputy director Yitzhak Ilan died from COVID-19 at 64
Former Shin Bet deputy director Yitzhak Ilan passed away at the age of 64 on Friday after contracting coronavirus a month ago and being hospitalized in a critical condition.

Born in Surami, Georgia as Yitzhak Debrashvili, Ilan became known in Israel's security services as "the Georgian." He is considered to be the living Israeli who has investigated and interrogated the largest number of terrorists.

Ilan served as an officer in the IDF Air Defense Force and was a Shin Bet detective in Ramallah during the First Intifada, the head of Shin Bet's Samaria division in the Second Intifada, the head of the counterterrorism unit in Gaza and the head of the Investigations Department.
At the beginning of 2010, he was appointed Shin Bet deputy director, and served in this position for nearly two years.
Ilan was supposed to be appointed as the Israeli Security Agency's new director after Yuval Diskin, but Prime Minister Benjamin Netanyahu's decision to give the position to Nadav Argaman in 2016 led to him retiring.

"The late Yitzhak Ilan was one of the pillars of the service. Outstanding researcher and first-rate intelligence man. Over the years, Yitzhak has conducted many hundreds of intelligence, investigation and counterterrorism operations, which have saved many lives - many Israelis owe their lives to him without knowing it," ISA director Nadav Argaman declared.

Posted by: g(r)omgoru || 10/16/2020 03:11 || Comments || Link || E-Mail|| [6466 views] Top|| File under:
Government
State Department to Call on American Think Tanks to Disclose Foreign Funding
[NATIONALREVIEW] Secretary of State Mike Pompeo on Tuesday will push American think tanks to disclose their foreign donors, signifying a crack down on the significant growth of foreign funding to the organizations in recent years, according to a new report. While disclosure is not legally required, the Department will ask think tanks to "disclose prominently on their websites" funding they receive from foreign sources, according to a statement Pompeo is slated to make on Tuesday, first obtained by the Washington Free Beacon.

"To protect the integrity of civil society institutions, the Department requests henceforth that think tanks and other foreign policy organizations that wish to engage with the Department disclose prominently on their websites funding they receive from foreign governments, including state-owned or state-operated subsidiary entities," Pompeo will say in a statement.

Reports in recent years have shown how foreign funding has influenced a number of think tanks including the Atlantic Council, the Center for Strategic and International Studies, and the Brookings Institute. Foreign governments and state-controlled enterprises have used their financial pull at the organizations to win positive news coverage and to reduce critical narratives.

Posted by: Fred || 10/16/2020 00:00 || Comments || Link || E-Mail|| [6472 views] Top|| File under: Muslim Brotherhood
Who's in the News
39
[untagged]
6
Sublime Porte
5
Taliban
4
Antifa/BLM
4
al-Shabaab (AQ)
2
Moslem Colonists
1
Muslim Brotherhood
1
Narcos
1
Palestinian Authority
1
al-Qaeda in North Africa
1
al-Qaeda
1
Hezbollah
1
Islamic State
Bookmark
E-Mail Me
The Classics
The O Club
Rantburg Store
The Bloids
The Never-ending Story
Thugburg
Gulf War I
The Way We Were
Bio
Merry-Go-Blog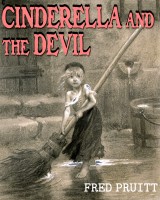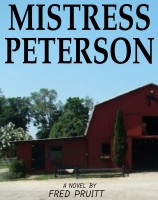 On Sale now!


A multi-volume chronology and reference guide set detailing three years of the Mexican Drug War between 2010 and 2012.

Rantburg.com and borderlandbeat.com correspondent and author Chris Covert presents his first non-fiction work detailing the drug and gang related violence in Mexico.

Chris gives us Mexican press dispatches of drug and gang war violence over three years, presented in a multi volume set intended to chronicle the death, violence and mayhem which has dominated Mexico for six years.
Click here for more information


Meet the Mods
In no particular order...


Steve White
Seafarious
Pappy
lotp
Scooter McGruder
john frum
tu3031
badanov
sherry
ryuge
GolfBravoUSMC
Bright Pebbles
trailing wife
Gloria
Fred
Besoeker
Glenmore
Frank G
3dc
Skidmark
Alaska Paul



Better than the average link...



Rantburg was assembled from recycled algorithms in the United States of America. No trees were destroyed in the production of this weblog. We did hurt some, though. Sorry.
3.235.236.13

Help keep the Burg running! Paypal: