Afghanistan
Afghanistan: Taliban Desecrate Sikh Temple in Kabul, Arrest Worshipers
[LegalInsurrection] The temple sheltered hundreds Hindus and Sikhs refugees.

On Tuesday, the Taliban
...Arabic for students...
desecrated Kabul's main Sikh temple and arrested several worshipers, the Indian newspapers reported. Several armed Taliban fighters forced their way into the shrine, broke open doors and destroyed security cameras.

The temple offered refuge to a couple of hundred Hindus and Sikhs who abandoned their homes since the Taliban took over the country. "Soon after the Taliban marched into Kabul on August 15, hundreds of members of the Sikh and Hindu minorities had taken refuge" in the temple, Indian newspaper the Hindustan Times reported.

The Taliban are preventing Afghanistan's remaining Hindus and Sikhs from leaving for India. The Hindu-majority country has offered asylum to Afghanistan's religious monitories, including Sikhs, Hindus, and Christians. "Nearly 240 Afghan Sikhs and Hindus were, however, barred from entering Kabul airport to board the last military evacuation flight from the Afghan capital," the daily confirmed.

Afghanistan's tiny Sikh community has long been in the cross hairs of the Taliban. In March 2020, a group of Taliban

button men

attacked another Sikh temple in Kabul, killing 25 worshipers.

The attack comes as the Taliban leadership amps up its rhetoric against the Kuffar, or the non-believers. On Tuesday, a senior Taliban leader paid homage at the tomb of a

Moslem

warlord who invaded India and destroyed one of the holiest Hindu temple in the eleventh century. The Taliban's Anas Haqqani, who is also the leader of the al Qaeda-linked Haqqani network

...a branch of the Afghan Taliban, based in Pakistain. The network is a family business founded by the later Jalaluddin Haqqani...
, praised the warlord "Ghaznavi (May the mercy of Allah be upon him)" who "smashed the idol of Somnath" temple.

Taliban's recent actions have alarmed New Delhi, which is fearful of Afghanistan turning into a haven for Indian jihadi groups. The Islamic

bully boyz

have killed more than 40,000 Indian soldiers and civilians in recent decades. Many of these Islamic terrorist groups have ties with the Taliban.
Posted by: trailing wife || 10/09/2021 00:00 || Comments || Link || E-Mail|| [10801 views] Top|| File under: Taliban/IEA
Suicide bomber kills at least 100 at Shi'ite mosque in northern Afghanistan after string of ISIS-K attacks as country descends further into chaos in wake of US withdrawal
[Daily Mail, where America gets its news]
Mo would be proud
Bomb blast hit the Gozar-e-Sayed Abad Mosque in

Kunduz

city, northern Afghanistan during Friday prayers


At least 100 people died and scores more were wounded in the blast targeting the minority Shi'ite community


It is the deadliest blast since the US withdrew, Taliban took control on August 30
A

jacket wallah

detonated his explosives among worshippers in a mosque in Kunduz city on Friday afternoon during the Friday prayers, local security officials said.

The deputy minister of information and culture, Zabiullah Mujahid tweeted, "Today in the afternoon, in the Khanabad Bandar area in the capital city of Kunduz, a blast targeted a mosque belonging to our Shia citizens and martyred and

maimed

a number of our compatriots," he tweeted.

Ahmadullah Wasiq, deputy head of the Cultural Commission of the Ministry of Information and Culture, said the attack occurred at a Shia Mosque. "A number of people have been killed and

maimed

. Security forces have arrived at the scene and have started an investigation into the incident," he said.

The director of the culture and information department in Kunduz says that 43 people were killed and over 140

were maimed

in today's

suicide kaboom

at the mosque in Kunduz city.

Local security officials said over 300 hundred people were attending the Friday prayers when the attack happened.


So while we wait for the fog of vapourized jacketwallah to disperse, at least we know the maximum possible casualty number.
From Deutsche Welle:

The so-called "Islamic State" (IS) militant group claimed responsibility for the suicide attack, saying they had targeted the Shiite Hazara ethnic group.

A Taliban official cited by the AFP news agency said the explosion was a suicide attack. IS later said in a statement on its Telegram channels that a suicide bomber "detonated an explosive vest amid a crowd".

Another statement said that the perpetrator had been from the Uyghur Muslim minority group that the "Taliban had vowed to expel" from Afghanistan.
An international aid worker at the MSF hospital in the city told AFP there were fears of further attacks.

"Hundreds of people are gathered at the main gate of the hospital and crying for their relatives but armed Taliban guys are trying to prevent gatherings in case another explosion is planned," he said.

Ethnic Hazaras, who are mostly minority Shiite Muslims, make up about 6% of Kunduz's population of nearly 1 million people. The province also has a large ethnic Uzbek population that has been targeted for recruitment by the IS, which is closely aligned with the

Islamic Movement of Uzbekistan

.


According to previous notes, IMU has training camps in Jawzjan and Faryab provinces along the Af-Pak border, one of the 20+ jihadi groups there. Their 300 or so hard boys are nestled among the large native Uzbek population. In 2011 Khatiba Imam al-Bukhari (KIB) split off to fight with the Taliban, then split again in 2015 when a group of KIB joined Al Nusra in Syria.
Courtesy of Frank G., even more from the Jerusalem Post:

A suicide bomber attacked a mosque in Afghanistan's northeastern Kunduz province on Friday, killing scores of worshippers in the country's third attack this week on a religious institution.

Islamic State claimed responsibility for an attack that state-run Bakhtar news agency said had killed 46 people and wounded 143. Two health officials told Reuters the death toll could be between 70 and 80.

The blast, which the United Nations' mission in Afghanistan called part of a disturbing pattern of violence, follows others in recent days at a mosque in Kabul and a religious school in the eastern province of Khost.
Posted by: Skidmark || 10/09/2021 00:00 || Comments || Link || E-Mail|| [10811 views] Top|| File under: Islamic State
Africa Subsaharan
UN: 'Al-Shabaab' recruiting children in Mozambique
[Garowe] The United Nations


...an organization conceived in the belief that we're just one big happy world, with the sort of results you'd expect from such nonsense...


Children Fund [UNICEF] has accused Islamist

gunnies

in Mozambique of recruiting children in

Cabo Delgado

, an oil-rich province in the northern part of the country, which has been causing havoc for a couple of months.

In a statement, UNICEF said it had received numerous reports that the group, commonly known as "Al-Shabaab

...... the Islamic version of the old Somali warlord...
", has been recruiting underage children purposely to fight government soldiers. The group is not related to Somalia's al-Shabaab.

The UN agency said the group is also engaging in illegal activities such as sexual violence against girls and

maiden of tender years

s, some of who have now been forced into early marriage.

A report compiled by the Human Rights Watch noted that the boys, some as young as 12, are being trained in bases across Cabo Delgado and forced to fight alongside adults against government forces.

James Elder, who is the UNICEF spokesperson said there is no accurate count of the number of children that have been recruited, but it is believed to be in the thousands. According to him, the group has never released captured children.

"The recruitment and use of children by

gang

s destroy families and communities," Elder said. "Children are exposed to incomprehensible levels of violence, they lose their families, they lose their safety, they lose their ability to go to school. And, of course, the recruitment and use of children is a grave violation of international law."

According to him, the recruitment of child soldiers has been going on since al-Shabaab and other

gang

s attacked Cabo Delgado in March. So far, dozens of people have been killed by the group as over 50,000 got displaced from their homes.

A fortnight ago, Elder said, UNICEF signed an important Memorandum of Understanding with the Mozambican defense forces which spelled out what government forces should do when they encounter children with

gang

s.

"So that training is very, very important so that they know to treat children as children and as victims and then immediately get the support of organizations like UNICEF," Elder said. "And that can be everything from help to psychosocial support. Those early stages of support for a child who is being recruited, whether as a helper, whether as someone armed, is absolutely critical."

Government soldiers have been struggling to dislodge the group, which apart from being called al-Shabaab, also bears names such as Ahlu Sunna Wal Jama'a [ASWJ], a Sufi militia also with origin in Somalia. Apparently, the group is not affiliated with any of those Somali groups.

Posted by: trailing wife || 10/09/2021 00:00 || Comments || Link || E-Mail|| [10799 views] Top|| File under: al-Shabaab (IS-Mozambique)
India-Pakistan
Terrorist affiliated with LeT neutralised in Srinagar
[OneIndia] A Lashkar-e-Taiba
...the Army of the Pure, an Ahl-e-Hadith terror organization founded by Hafiz Saeed. LeT masquerades behind the Jamaat-ud-Dawa facade within Pakistain and periodically blows things up and kills people in India. Despite the fact that it is banned, always an interesting concept in Pakistain, the organization remains an blatant tool and perhaps an arm of the ISI...
(LeT) terrorist was killed in an exchange of fire with the police in Natipora area here, officials said on Friday.

The encounter broke out after two

forces of Evil

opened fire on the police personnel. One of the

forces of Evil

managed to escape, they said.

"Terrorists fired upon

Srinagar

Police team. Police also retaliated. During ensuing chance #encounter, one terrorist got neutralised but one escaped," Kashmir

...a disputed territory lying between India and Pakistain. After partition, the Paks grabbed half of it and call it Azad (Free) Kashmir. The remainder they refer to as "Indian Occupied Kashmir". They have fought four wars with India over it, the score currently 4-0 in New Delhi's favor. After 72 years of this nonsense, India cut the Gordian knot in 2019, removing the area's special status, breaking off Ladakh as a separate state, and allowing people from other areas to settle (or in the case of the Pandits, to resettle) there....
Zone Police said in a tweet.

Arms and ammunition were also recovered from the spot, the police said.

According to an identity card recovered from the slain terrorist, he was identified as Aqib Bashir Kumar, a resident of Trenz Shopian. He was affiliated with LeT, they said.
Posted by: trailing wife || 10/09/2021 00:00 || Comments || Link || E-Mail|| [10795 views] Top|| File under: Lashkar e-Taiba
Southeast Asia
Thai Forces Gun Down 5th Suspected Rebel in Deep South Security Op
[BenarNews] Thai forces killed another suspected rebel on Thursday night in the country's Deep South, officials said, as part of an ongoing counter-insurgency operation that has claimed the lives of four government security personnel and five rebels since it began in late September.

Col. Kiatisak Neewong,

front man

for the military's regional command (ISOC-4), said he was not sure when the operation would end because

snuffies

have been hiding out in a 35-acre swamp in and around

Hutaelueyo

, a village in the Bacho district of Narathiwat province.

"Yesterday there was another shootout after noon, and one of those in the jungle died. We retrieved the body today and returned it to his family," Kiatisak told BenarNews on Friday, referring to the slain suspect, 43-year-old Maragree Urae.

"The operation at the Hutaelueyo swamp forest has so far led to five

snuffies

being killed — they were identified and their bodies were sent back to their families for funeral rites," Kiatisak said.

Police and soldiers had previously said that a total of seven rebels had been killed since Sept. 28, when the operation began. They later revised the total rebel

corpse count

to five, saying the terrain and poor visibility made it difficult for them to immediately determine how many people had been killed.

A relative of Maragree, the man slain on Thursday, complained about what he called misinformation about the number of suspects killed.

"All the villagers are okay with the deaths. We know the fights yield losses and they died as

deaders

by choice," Mue Yue, a relative of Maragree, told BenarNews.

"We just want to give them proper funerals, but officials did not give us the correct

corpse count

. We have to find out from elsewhere and did not have a clue."

This spate of violence comes after a Sept. 6 message linked to Barisan Revolusi Nasional (the National Revolutionary Front or BRN), the largest of armed separatist

krazed killer

groups operating in Thailand's mainly

Moslem

and Malay-speaking southern border region.

The message appeared to urge combatants to "resume self-defense operations" because, "Siam's security forces set up raids and conducted summary executions despite COVID difficulties."

A combatant and analysts confirmed that the page was linked to the rebels, but at that time Kiatisak questioned whether the page represented the

murderous Moslem

group.

In April 2020, the BRN had declared a unilateral ceasefire to allow Thai health workers to combat the COVID-19 pandemic.

The ceasefire was announced a month after face-to-face peace talks between the Thai government and BRN leaders stalled because of the pandemic. But both sides said they continued to meet online through technical-level panels, with neighboring Malaysia serving as

controller

.

The last virtual meeting occurred in February, Abdul Rahim Noor, the Malaysian broker of the talks, confirmed to BenarNews at the time.

Since the decades-old insurgency reignited in January 2004, more than 7,000 people have been killed in the region along the Thai-Malaysia frontier, according to Deep South Watch, a think-tank based in Pattani, one of the provinces there.
Posted by: trailing wife || 10/09/2021 00:00 || Comments || Link || E-Mail|| [10795 views] Top|| File under: Thai Insurgency
Syria-Lebanon-Iran
Israeli airstrikes target T4 airbase near Homs, Syria - report
[JPost] Earlier on Friday, unidentified aircraft targeted military sites belonging to Iranian militias in Al Bukamal and Deir ez-Zor.

Syrian air defenses responded to alleged Israeli airstrikes targeting Syria's

T4 airbase




...also known as the

Tiyas airbase

...

near Homs, western Syria on Friday night, Lebanese news site Al-Mayadeen reported.

Hezbollah and Iran hold a notable military presence at the airbase, according to Army Radio.

According to the Lebanese reports, most Israeli missiles were shot down by the Syrian air defenses. The Syrian army confirmed the attack, adding that six Syrian soldiers were injured by the airstrikes and damage has been caused to military equipment.

Earlier on Friday, unidentified aircraft targeted military sites belonging to Iranian militias in Al Bukamal and Deir ez-Zor, Syria, the Syrian Observatory for Human Rights (SOHR) reported.

A fire reportedly broke out at one site, which is in the vicinity of a hospital.

Al Bukamal, near the country's border with Iraq, is under a "state of alert," according to SOHR, as intense shooting was heard throughout the city, reportedly an attempt by the Iranian militia to target the unidentified aircraft.

In August, four pro-Iranian fighters allied with the Assad regime were killed as alleged Israeli airstrikes targeted Syrian military sites in the Qalamoun Mountains, near the capital of Damascus.
The state-run SANA broadcaster said at around 9:30 p.m, Israeli warplanes launched their missiles from the direction of al-Tanf, a US outpost on the border between Syria, Jordan, and Iraq.

Posted by: Frank G || 10/09/2021 00:00 || Comments || Link || E-Mail|| [10812 views] Top|| File under: Govt of Iran Proxies
An armory of the IRGC in Deir ez Zor, eastern Syria was targeted by an unidentified drone, leaving casualties
[PUBLISH.TWITTER]

A military source from the Iranian-backed al-Quds Brigade in the town of al-

Bukamal

on the Syrian-Iraqi border said that, with two raids, an unidentified drone targeted an armory of the IRGC near Aysha Hospital on the outskirts of the al-Jem'iyat neighborhood in the center of the town.


Israelis? Americans? ISIS remnants? Turkey's local sockpuppets? So many possibilities.

The source, who preferred not to be named, added that the raids resulted in the injury of three members and the destruction of large quantities of weapons, including short-range thermal missiles and rocket launchers.
Two days ago, the Iranian-backed factions brought equipment, weapons, and short-range missiles to the same armory, and also moved missile launchers to the Imam Ali base in the town of al-Bukamal, according to the same source.

On October 3, the Iranian factions evacuated several military headquarters in the town of al-Bukamal.

Syrian government forces and Iranian-backed factions with Russian support have been running the cities of al-Bukamal and al-Mayadin in the eastern countryside of Deir ez-Zor since November 2017 following battles against the Islamic State

...formerly ISIS or ISIL, depending on your preference. Before that they were al-Qaeda in Iraq, as shaped by Abu Musab Zarqawi. They're really very devout, committing every atrocity they can find in the Koran and inventing a few more. They fling Allah around with every other sentence, but to hear western pols talk they're not really Moslems....
(ISIS).

Iran, through its involvement in these battles, managed to expand its power in the eastern frontlines in Syria especially in al-Bukamal city near the Syrian-Iraqi borders.

Posted by: Fred || 10/09/2021 00:00 || Comments || Link || E-Mail|| [10800 views] Top|| File under: Govt of Iran Proxies
Government forces targeted areas northeast of Idlib, northwestern Syria, with heavy artillery
[PUBLISH.TWITTER]

The government forces targeted the village of Ma'aret al-Na'asan,

northeast of Idlib

, with heavy artillery shells, military sources of the opposition told North Press.

As a result of the government shelling, three persons were critically

maimed

, and they were transferred to near medical points for treatment.

The shelling also led to the partial destruction of the houses in the targeted area, the sources added.

Today evening, the government forces, stationed in the Jurin Camp, shelled posts of Ottoman Turkish-backed factions in the towns of Sermaniyah and Duwair al-Akrad, in Ghab Plain,

west of Hama

, the same sources noted.

Earlier today, the government forces shelled the factions' posts in the villages and towns of Tel Wassit, al-Ziyara, al-Enkawi, and Khirbat al-Naqous in Ghab Plain, in the western countryside of Hama.

Meanwhile,


...back at the chili cook-off, Chuck reached for the green sauce...


al-Fateh al-Mubin Operations Room, which includes several factions, announced that they targeted military posts of the government forces in Khirbat Jadraya, in the eastern countryside of Idlib, with artillery shells.

For months, areas in Syria's northwest have been witnessing mutual shelling between parties to the conflict in different areas amid news on government military reinforcements to different areas in the region.

Although the de-escalation zone in northwest Syria is subject to a Russian-Ottoman Turkish ceasefire agreement signed in March 2020, the area witnesses frequent mutual bombardment despite the entry of the ceasefire into force.
Posted by: Fred || 10/09/2021 00:00 || Comments || Link || E-Mail|| [10798 views] Top|| File under: Govt of Syria
Militants carried out six attacks in Idlib
Direct Translation via Google Translate. Edited.

[REGNUM] Over the past day, 11 attacks were carried out by terrorists in the

Idlib de-escalation zone

in Syria. This was announced on October 8 by the press service of the Ministry of Defense of the Russian Federation on Facebook.

The shelling was carried out by the radical terrorist group Jabhat al-Nusra. Six attacks were recorded in Idlib province, three attacks in Aleppo, and two attacks in Latakia province.

In the province of Idlib, terrorists fired with the use of MLRS from the settlement of Kefar Aywad at the settlement of Mellanja, where the government forces were stationed. As a result of the shelling, a Russian serviceman was wounded.

Posted by: badanov || 10/09/2021 00:00 || Comments || Link || E-Mail|| [10800 views] Top|| File under: Hayat Tahrir al-Sham (al-Nusra)
Who's in the News
19
[untagged]
3
Taliban/IEA
2
Govt of Iran
2
Govt of Iran Proxies
2
Commies
1
al-Shabaab (IS-Mozambique)
1
Hezbollah
1
Islamic State
1
Govt of Syria
1
al-Qaeda
1
Hayat Tahrir al-Sham (al-Nusra)
1
Migrants/Illegal Immigrants
1
Thai Insurgency
1
Moslem Colonists
1
Lashkar e-Taiba
Bookmark
E-Mail Me
The Classics
The O Club
Rantburg Store
The Bloids
The Never-ending Story
Thugburg
Gulf War I
The Way We Were
Bio
Merry-Go-Blog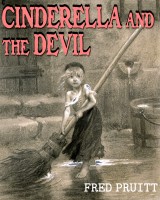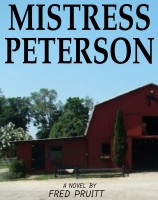 On Sale now!


A multi-volume chronology and reference guide set detailing three years of the Mexican Drug War between 2010 and 2012.

Rantburg.com and borderlandbeat.com correspondent and author Chris Covert presents his first non-fiction work detailing the drug and gang related violence in Mexico.

Chris gives us Mexican press dispatches of drug and gang war violence over three years, presented in a multi volume set intended to chronicle the death, violence and mayhem which has dominated Mexico for six years.
Click here for more information


Meet the Mods
In no particular order...


Steve White
Seafarious
tu3031
badanov
sherry
ryuge
GolfBravoUSMC
Bright Pebbles
trailing wife
Gloria
Fred
Besoeker
Glenmore
Frank G
3dc
Skidmark



Better than the average link...



Rantburg was assembled from recycled algorithms in the United States of America. No trees were destroyed in the production of this weblog. We did hurt some, though. Sorry.
3.238.118.80

Help keep the Burg running! Paypal: