-Lurid Crime Tales-
Reputed leader of Black Disciples street gang among 23 arrested in federal drug takedown
[Chicago Trib] The reputed leader of the Black Disciples street gang was among 23 people arrested in a federal gang takedown involving drug and weapons trafficking in Chicago's Englewood neighborhood, federal authorities announced Wednesday.

Darnell McMiller, 34, who goes by the street name "Murder," was charged with distribution of fentanyl-laced heroin to a cooperating individual last September in the 7000 block of South Lowe Avenue, according to court records.

McMiller, of Chicago, is described in the charges as the current leader of the Black Disciples, a national street gang founded in the city in the 1960s. Also charged was Clarence January, who allegedly leads the gang's "Dog Pound" faction, and Charles Knight, an alleged high-ranking member of the Gangster Disciples accused of supplying narcotics to McMiller's crew.

McMiller's arrest came a little more than a year after his release from federal prison on a separate narcotics conspiracy conviction. Records show he was sentenced to eight years behind bars in 2014 and released in mid-2019. Within weeks, he was captured on undercover FBI wiretaps attempting to arrange new drug pipelines for the gang, according to the charges.

In one recorded conversation from September 2019, McMiller told an undercover FBI informant that he was thinking of making the birthday of former Black Disciples leader Jerome "Shorty" Freeman a holiday for the gang "everywhere," according to the criminal complaint unsealed after McMiller's arrest.
McMiller told the informant that David Barksdale, who founded the original Black Gangster Disciples Nation along with Larry Hoover, is still "the king of kings," but McMiller had more of a connection with Freeman, according to the charges.

"(Expletive) we know Shorty personally," McMiller allegedly said.

Prosecutors alleged McMiller also talked about his role as a leader of the gang when it came to settling scores. At one point on the recordings, when the informant asked McMiller about a shooting the night before, McMiller replied, "Ah, they straightened that out," the complaint alleged.

"Bro and 'nem from the 100s came and did that," McMiller said, referencing the block in Black Disciples territory where his enforcers live. "They from the 100s."

During a news conference outside Chicago police's Englewood District station, law enforcement officials discussed the roundup, which including the seizure of heroin laced with the powerful painkiller fentanyl, as well as cocaine, ecstasy pills, two dozen guns and about $50,000.

U.S. Attorney John Lausch told reporters the multiyear probe was clearly active prior to the start of Operation Legend, an effort announced by the Trump administration last week calling for a surge in federal agents to Chicago to assist Chicago police and other law enforcement in tamping down violence.

But Lausch said the investigation represents the kind of work that law enforcement plans to emulate in Chicago during the new operation.

"The influx of federal resources under Operation Legend announced last week fits squarely within this same strategy and uses the same enforcement structure, including the agencies and the leaders that are up here today to help us rid our neighborhoods of gun-toters and drug traffickers in order (to) restore the rule of law and to help keep people safe," said Lausch.

Emmerson Buie Jr., head of the Chicago FBI, said "today is an important day for me" since he grew up in the Englewood area where much of the investigation was centered. But he also pointed to other federal gang investigations that needed the FBI's help.
Posted by: Frank G || 07/30/2020 00:00 || Comments || Link || E-Mail|| [6492 views] Top|| File under: Narcos
Afghanistan
3 Policemen Killed in Uruzgan Roadside Mine Blast
[ToloNews] At least three

coppers

were killed and another was

maimed

in a roadside mine blast in Uruzgan province on Wednesday morning, said Zargai Ebadi, a

front man

for the provincial governor.

The incident happened in Tarin Kot, capital of the province, after a police vehicle struck a roadside mine, said Ebadi.

The

maimed

policeman has been taken to a nearby hospital for treatment, he said.

No group including the Taliban

...mindless ferocity in a turban...
has

grabbed credit

for the blast.
Posted by: trailing wife || 07/30/2020 01:33 || Comments || Link || E-Mail|| [6508 views] Top|| File under:
17 Taliban Killed in Faryab Clashes: MoD
[ToloNews] At least 17 Taliban

...Arabic for students...
were killed and 11 others were

maimed

in

festivities

with security forces in northern Faryab province on Tuesday, the Ministry of Defense said in a statement on Wednesday.

The

festivities

occurred in Dawlat Abad and Almar districts of the province as "the Taliban were planning to attack security checkpoints and the forces prevent their attacks with air support of the Afghan air forces," the statement said.

"A military commander of the Taliban is also among the

maimed

," the statement said, and "three cycle of violence
s and the group's camp was also destroyed."

However,


a clean conscience makes a soft pillow...


the statement did not provide further details.

The Taliban has not yet commented on the

festivities

.
Posted by: trailing wife || 07/30/2020 01:33 || Comments || Link || E-Mail|| [6479 views] Top|| File under: Taliban
Fifth Column
Portland: Black Conservative Journalist Stabbed in the Back
This is shocking. Not that it happened, but that the Oregonian, which is completely in the tank for Antifa, reported it.


[OregonLive] A videographer knifed near the scene of a protest outside Portland's federal courthouse said Wednesday he was nearly killed over his right-wing politics and activism.

"I was stabbed for being a conservative journalist," said Andrew Duncomb,


...in our archives as Drew Duncomb...

25, who films demonstrations and other political events under the moniker "Black Rebel."

Duncomb, who is Black and a vocal supporter of President Donald Trump, told The Oregonian/OregonLive that he had traveled last Friday to Portland from his home in Northern California to document the nightly unrest outside the Mark O. Hatfield United States Courthouse and county Justice Center.
Posted by: Matt || 07/30/2020 10:30 || Comments || Link || E-Mail|| [6485 views] Top|| File under: Antifa/BLM
Left-wing journalist alerts Antifa to Andy Ngo's location, then they try to blind him with lasers
[THEPOSTMILLENNIAL] Alex Zielinski alerted Antifa

...the armed wing of the Democratic Party...


Lions of Islam

to Andy Ngo's whereabouts during rioting in Portland where Ngo was reporting undercover. Zielinski's revealing of Ngo's location endangered both Ngo and those around him. Shortly after, Ngo was attacked by lasers in an attempt to blind him.Ngo, editor-at-large for The Post Millennial, has been reporting on the Portland riots which have been going on nightly for two months.

"Heads up all, it looks like Andy Ngo is here, wandering around with @KOINNews

news hound

s. I don't think they're aware," Zielinski tweeted mid-riot on June 20th. She is undoubtedly aware that Antifa brutally assaulted Ngo last year, leaving him with a brain hemorrhage.

Zielinski also knows that Antifa grunts terrorized Ngo's family's home, wearing print-out masks of Ngo's face.

Still, Zielinski pointed a digital finger to where Ngo was. Antifa immediately tried to blind him with pocket lasers, damaging his eyes and scarring him with light sensitivity. Then they confronted him.

Earlier this month, federal agents were blinded by these lasers, and may never recover their eyesight.

Scientific American reported that green light pointers are not manufactured under federal regulations, are improperly imported to the US, and far exceed safety limits.

However,


some men learn by reading. A few learn by observation. The rest have to pee on the electric fence for themselves...


Ngo had to plead with local news crew to leave the scene with them or face another violent mostly peaceful attack that could lead to physical violence against him.

"Even though Zielinski & I disagree on politics, I would never try to hurt her. I'm airing this now because the public should be aware of how local journalists work hand-in-hand w/antifa," Ngo explained on Twitter.

Posted by: Fred || 07/30/2020 00:00 || Comments || Link || E-Mail|| [6528 views] Top|| File under: Antifa/BLM
Woman in controversial NYPD arrest seen in newly released video apparently damaging cameras 5 times
[FoxNews] The New York Police Department has released new video footage that appears to show the woman who was controversially arrested by plainclothes officers in Manhattan after she allegedly damaged city-owned surveillance cameras on five separate occasions, officials said.

The NYPD's Chief of Detectives Rodney Harrison shared the video on Wednesday showing a person who appears to be the woman, identified by several social media accounts and reports as an 18-year-old transgender woman named Nikki Stone, allegedly damaging police cameras using spray paint and a broom, among other items.

"The NYPD welcomes peaceful protests," states a message included in the 49-second video. "However, damage to NYPD technology that helps keep this city safe will never be tolerated. These cameras are vital resources which help prevent and solve crimes throughout the city."

Stone's arrest on Tuesday caused an uproar on social media and among some public and elected officials who questioned why she was being taken into custody during a protest, and why she was pulled into an unmarked minivan

Stone was released hours later on charges of criminal mischief and making graffiti for the alleged damage to the cameras, which police said occurred in June and July.

Social media posts from NYC Protests, a Twitter account that documents Big Apple-based demonstrations and related events, indicate Stone frequented the Occupy City Hall encampment before it was dismantled earlier this month.

Police said 11 other people were arrested on Tuesday, 10 of whom were men charged with obstructing governmental administration. The 11th person, a woman, was charged with criminal mischief. They all received desk-appearance tickets, police said.


Posted by: Skidmark || 07/30/2020 00:00 || Comments || Link || E-Mail|| [6483 views] Top|| File under: Antifa/BLM
School social worker placed on administrative leave, accused of attacking state senator
[CHANNEL3000] One of the women accused of attacking state Sen. Tim Carpenter has been put on administrative leave by the Mount Horeb Area School District.Samantha Hamer, 26, is employed as a social worker for Mount Horeb schools, according to the district's website.

Hamer was placed on leave late Monday afternoon after the district confirmed her admitted participation, said Dr. Steve Salerno, the superintendent of the Mount Horeb Area School District. The district is unable to provide specific information on this matter, as it is pending, Salerno said.

Authorities said Hamer and Kerida O'Reilly, 33, turned themselves in on Monday.


Posted by: Fred || 07/30/2020 00:00 || Comments || Link || E-Mail|| [6528 views] Top|| File under:
US expands deployment of federal agents to Cleveland, Milwaukee and Detroit
[Jpost] The US Justice Department said on Wednesday it would send dozens of law enforcement officials to Cleveland, Milwaukee and Detroit to combat violent crime, expanding the deployment of federal agents to major cities under a program promoted by President Donald Trump.

The move follows similar deployments to Chicago, Kansas City, Missouri and Albuquerque, New Mexico under what is known as Operation Legend, an initiative launched to address rising crime in some cities as unrest swept the nation after George Floyd's death in Minneapolis police custody on May 25.
Posted by: g(r)omgoru || 07/30/2020 00:00 || Comments || Link || E-Mail|| [6493 views] Top|| File under: Antifa/BLM
Home Front: Politix
ACLU sues Portland police, challenging bureau's livestreaming of protests
[OREGONLIVE] The American Civil Liberties Union of Oregon on Wednesday filed a lawsuit against the Portland Police Bureau, challenging its livestreaming of protests.

The ACLU contends the bureau's practice of filming and broadcasting protesters violates state law that prohibits police from collecting or maintaining information about the political, religious or social views, associations or activities of people who are not suspected of criminal activity.

The police livestream zooms in on individual faces, making protesters vulnerable to face surveillance technology, the civil rights agency contends.

The livestream has been one of dozens of livestreams of nightly demonstrations in Portland.

"Unlawful police surveillance threatens our First Amendment rights," said Jann Carson, interim executive director of the ACLU of Oregon. "The Portland Police Bureau has no constitutional reason to train its video cameras on demonstrators


Huh? Security cameras film whatever comes into their recording field — that's the point. If you don't want to be filmed, stay away,

— or to broadcast those images publicly on the internet, where federal agents and others can analyze them."


How dare the police do the thing the bad guys do so avidly!

City Attorney Tracy Reeve said she couldn't comment on the pending litigation.


May I suggest the Portland police union hire their own lawyer — I suspect the city attorney's office will see their fiduciary duty as protecting the city, not its cops.

Federal officers who have been stationed in an incident command center in the Mark O. Hatfield United States Courthouse have been monitoring livestream footage shared on social media of the demonstrations.


Doing their job? What a concept.

Portland police and federal officers have made arrests after reviewing video footage to identify people accused of committing violence or property damage.

The ACLU of Oregon filed its lawsuit Wednesday in Multnomah County Circuit Court, the latest legal action stemming from the nightly demonstrations and officers' use of force.

The suit also is on behalf of an unidentified protester who was caught on the police streaming footage while demonstrating outside the police union office in North Portland on July 13, according to the suit.


The poor darling. It must be so distressing for his/her/its/other delicate soul.
Posted by: Fred || 07/30/2020 00:00 || Comments || Link || E-Mail|| [6546 views] Top|| File under: Antifa/BLM
India-Pakistan
Pakistani accused of blasphemy gunned down in Peshawar court
[ENGLISH.ALARABIYA.NET] A Pak man facing charges of blasphemy

...the act of insulting or showing contempt or lack of reverence to a deity, or sacred objects, or toward something considered sacred or inviolable. Some religions consider it to be a crime. In Pakistain you can commit blasphemy by looking cross-eyed at a Koran...
was

rubbed out

in court on Wednesday as he awaited the start of his hearing, police said.

Tahir Ahmad Nasim, 47, was a member of a persecuted sect whose faith has been deemed heretical in Pakistain because they challenge the succession of the Prophet Mohammed.

He had been escorted into court by police in the northern city of Beautiful Downtown Peshawar
...capital of Khyber Pakhtunkhwa, administrative and economic hub for the Federally Administered Tribal Areas of Pakistan. Peshawar is situated near the eastern end of the Khyber Pass, convenient to the Pak-Afghan border. Peshawar has evolved into one of Pakistain's most ethnically and linguistically diverse cities, which means lots of gunfire...
when a man opened fire with a pistol.

The victim

went titzup

while his 24-year-old attacker was arrested.

"He was killed by a young man inside the court while waiting his turn to appear before the judge," official Misal Khan told AFP.

Nasim was first arrested in April 2018 after a local accused him of blasphemy, a highly inflammatory charge in deeply conservative Pakistain that has sparked mob lynchings, vigilante murders and mass protests.

A conviction sometimes carries the death penalty

.

He was a member of the Ahmadiyya


...they're the ones who actually believe in the inward, nonviolent jihad of the spirit, not external soft and hard jihads of conquest. For this they are pronounced heretics in much of the Muslim world...

Moslem

community that many mainstream Islamic schools consider to hold blasphemous beliefs.
Posted by: Fred || 07/30/2020 00:00 || Comments || Link || E-Mail|| [6491 views] Top|| File under: Govt of Pakistan
Iraq
Turkey launches new phase of military operation against PKK in country's eastern province
[Rudaw] The Sick Man of Europe Turkey

...the only place on the face of the earth that misses the Ottoman Empire...
announced Wednesday the fourth phase of a military operation against the Kurdistan Workers' Party (PKK) in the eastern province of Tunceli (Dersim).

The country's interior ministry said in a statement on Wednesday that the aim of Operation Yildirim-4 is to "completely eliminate the separatist terror group from the country's agenda and to neutralize

murderous Moslems

taking shelter in the region," reported the state-owned Anadolu Agency (AA).

The Ottoman Turkish government uses the term "neutralized" to denote that the person in question has surrendered or has been killed or captured.

The statement added that 1,006 security personnel from the country's different armed forces, including gendarmerie commandos, gendarmerie special operations and police special force, are involved in the new phase of the operation.

The three other phases of the operation, all launched in July, still continue in different parts of the country's east and southeast. So far, the three phases have resulted in the reported "neutralization" of eight PKK fighters, destruction of 24 caves, shelters and storages of the group and seizure of many weapons, ammunition, and food, according to the statement.

The PKK is an armed opposition group which has fought a decades-long war with the Ottoman Turkish state for greater political and cultural rights for Kurds in Turkey.

Turkey routinely launches land and air operations against the group at home, in the Kurdistan Region, and in Iraq's disputed territories of Shingal and Makhmour. It also attacks Kurdish forces in northern Syria, accusing them of fostering ties with the PKK.

Ankara has launched an air and ground military operation against the PKK since June 15, controlling a vast area on its borders with the Kurdistan Region by setting up several military bases. Its bombardments have killed seven civilians and injured others, but Turkey has not acknowledged any civilian casualties.

The Turkey-PKK conflict has resulted in the deaths of over 40,000 casualties so far, according to the International Crisis Group (ICG) which has also reported 5,001 deaths in the conflict between July 20, 2015 to July 20, 2020.
Posted by: trailing wife || 07/30/2020 02:30 || Comments || Link || E-Mail|| [6502 views] Top|| File under: Sublime Porte
ISIS claims responsibility for killing of top Iraqi commander
[Rudaw] The Islamic State

...formerly ISIS or ISIL, depending on your preference. Before that they were al-Qaeda in Iraq, as shaped by Abu Musab Zarqawi. They're really very devout, committing every atrocity they can find in the Koran and inventing a few more. They fling Allah around with every other sentence, but to hear western pols talk they're not really Moslems....
group (ISIS) has

grabbed credit

for the killing of a top Iraqi army commander in Anbar province, west of Baghdad in an "ambush" late Tuesday.

In a statement published on ISIS' Telegram propaganda channel, the

holy warrior

group claimed its

forces of Evil

"killed General Brigadier Ahmed al-Lami, commander of 7th division of the 29th brigade of the Iraqi Army in an ambush in Anbar."

The statement also claimed that another officer was killed in the ambush which also injured an Iraqi soldier.

Yehia Rasool, spokesperson for the Iraqi commander-in-chief released a statement early Wednesday confirming the death of the "brave commander."

According to Rasool, the ambush took place at the Shahid Mohammed al-Karwi checkpoint in the city of Hit, 180km northwest of Baghdad.

"We will pursue the

murderous Moslems

who carried out this treacherous and cowardly act, and the blood of our

deaders

will not be in vain," he added.

ISIS also

grabbed credit

for the murder of another Iraqi army commander on July 17.

The latest attack comes as Iraqi forces continue counter-terror operations against the group.

Iraqi security forces announced the next stage of the fourth phase of the "Heroes of Iraq" operation in Diyala province on Sunday. Previous phases covered areas in Anbar, Nineveh, Salahaddin, Kirkuk,


... a thick stew of Arabs, Turkmen, Kurds, and probably Antarcticans, all of them mutually hostile most of the time...


and Samarra.

Posted by: trailing wife || 07/30/2020 02:02 || Comments || Link || E-Mail|| [6625 views] Top|| File under: Islamic State
Israel-Palestine-Jordan
Man arrested for carrying illegal 'Carlo' style gun
[Jpost] A resident of the city of Baqa al-Gharbiya in the Haifa District was arrested Wednesday on suspicion of carrying an illegal "Carlo" style firearm in the local cemetery, according to Walla.

"Carlo" style submachine guns have been commonly produced by Paleostinians in small workshops in the West Bank, and have been used in terrorist attacks by Paleostinians targeting Israelis and Arab-Israeli street gangs in recent years.
Posted by: trailing wife || 07/30/2020 03:03 || Comments || Link || E-Mail|| [6475 views] Top|| File under:
Who's in the News
42
[untagged]
14
Antifa/BLM
6
Commies
4
Sublime Porte
3
Govt of Iran
2
Govt of Syria
2
Govt of Iraq
2
Islamic State
2
Muslim Brotherhood
2
Narcos
1
Govt of Iran Proxies
1
Taliban
1
Govt of Pakistan
1
Hezbollah
1
Salafists
Bookmark
E-Mail Me
The Classics
The O Club
Rantburg Store
The Bloids
The Never-ending Story
Thugburg
Gulf War I
The Way We Were
Bio
Merry-Go-Blog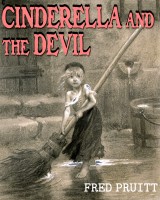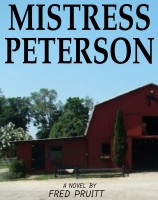 On Sale now!


A multi-volume chronology and reference guide set detailing three years of the Mexican Drug War between 2010 and 2012.

Rantburg.com and borderlandbeat.com correspondent and author Chris Covert presents his first non-fiction work detailing the drug and gang related violence in Mexico.

Chris gives us Mexican press dispatches of drug and gang war violence over three years, presented in a multi volume set intended to chronicle the death, violence and mayhem which has dominated Mexico for six years.
Click here for more information


Meet the Mods
In no particular order...


Steve White
Seafarious
Pappy
lotp
Scooter McGruder
john frum
tu3031
badanov
sherry
ryuge
GolfBravoUSMC
Bright Pebbles
trailing wife
Gloria
Fred
Besoeker
Glenmore
Frank G
3dc
Skidmark
Alaska Paul



Better than the average link...



Rantburg was assembled from recycled algorithms in the United States of America. No trees were destroyed in the production of this weblog. We did hurt some, though. Sorry.
3.238.199.4

Help keep the Burg running! Paypal: