Afghanistan
Breaking: Kabul Intercontinental Hotel under attack
Taliban claim responsibility. Suicide bombers, gunfire, explosions. Afghan provincial governors and other officials there for meetings on security transition from NATO control. Power has been cut to the neighborhood, international force has offered assistance to the police.

Attack was still ongoing as of 5:18 pm EDT.

More from Fox News

And from The Telegraph

Posted by: || 06/28/2011 18:01 || Comments || Link || E-Mail|| [723 views] Top|| File under:
Afghan general claims fresh Pakistan shelling
[Al Jazeera] Afghanistan has levelled fresh accusations against Pak forces for shelling its border areas, despite denials from Pak officials.

Ratcheting up tensions between the two neighbours, a senior Afghan border security official said that dozens of mortars landed on Sunday in the eastern Kunar province,


... which is right down the road from Chitral...


injuring and killing several.

"Only yesterday, at 4am, about 35 rockets landed on villages in our Kunar province," General Aminullah Amarkhail, commander of the eastern border police, told

Al Jizz

on Monday.

"Village elders tell us at least 20 people were killed, but we have not been able to confirm because the area is very far and difficult to get to."

Amarkhail's claims come a day after Hamid Maybe I'll join the Taliban Karzai,
... A former Baltimore restaurateur, now 12th and current President of Afghanistan, displacing the legitimate president Rabbani in December 2004. He was installed as the dominant political figure after the removal of the Taliban regime in late 2001 in a vain attempt to put a Pashtun face on the successor state to the Taliban. After the 2004 presidential election, he was declared president regardless of what the actual vote count was. He won a second, even more dubious, five-year-term after the 2009 presidential election. His grip on reality has been slipping steadily since around 2007, probably from heavy drug use...
the Afghan president, accused Pakistain of firing 470 rockets and mortars into Kunar and adjoining Nangarhar


...on the main road from Lovely Peshawar. The capital is Jalalabad. The population of 1,334,000 consists mostly of Pashtuns with a few Arabs and Pashais...


province over the past three weeks.

He said the bombardment had killed 36 people, including 12 children, and demanded that they "be stopped immediately".

Amarkhail put the total number of rockets at 570. "In one month, hundreds of families have been displaced because of these attacks," he told

Al Jizz

.

The shelling targeted areas where NATO


...the North Atlantic Treaty Organization. Originally it was a mutual defense pact directed against an expansionist Soviet Union. In later years it evolved into a mechanism for picking the American pocket while criticizing the style of the American pants...


forces have withdrawn and where Pak Taliban fighters have moved in, Afghan border officials said.

Afghan military officials have confirmed that in the past two days, Afghan forces have retaliated with force, firing into Pak posts across the border.
Posted by: Fred || 06/28/2011 00:00 || Comments || Link || E-Mail|| [477 views] Top|| File under: Govt of Pakistan
Africa Horn
U.N. Security Council Votes for New Sudan Peacekeeping Force
[An Nahar]
The U.N. Security Council on Monday unanimously voted to send a 4,200-strong Ethiopian peacekeeping force to the disputed Sudanese territory of Abyei.

The force will monitor the withdrawal of north Sudan troops from Abyei as well as human rights


...which are usually open to widely divergent definitions...


in the region.

Khartoum forces occupied Abyei on May 21 and more than 100,000 people have since

decamped

the territory mainly to southern Sudan. With fighting also flaring in the neighboring state of South Kordofan, the action has heightened tensions ahead of southern Sudan's declaration of independence on July 9.
Posted by: Fred || 06/28/2011 00:00 || Comments || Link || E-Mail|| [280 views] Top|| File under: Govt of Sudan
Africa North
NATO continues pounding military targets in Brega and in other Libyan cities
(KUNA) -- NATO


...the North Atlantic Treaty Organization. Originally it was a mutual defense pact directed against an expansionist Soviet Union. In later years it evolved into a mechanism for picking the American pocket while criticizing the style of the American pants...


warplanes in the last 24 hours destroyed three command and control sites and one tank belonging to pro-Qadaffy forces in and around the town of Brega. Moreover, in the vicinity of Ras Lanuf three technical vehicles, in the vicinity of Zintan two artillery pieces, in vicinity of Zuwarah one antenna, in the vicinity of Yafran one logistic site and in the vicinity of Tripoli two towed artillery pieces were also destroyed, said NATO in a statement Monday. Since the beginning of the NATO operation in Libya on 31 March . NATO planes have flown a total of 12,745 sorties, including 4,804 strike sorties.
Posted by: Fred || 06/28/2011 00:00 || Comments || Link || E-Mail|| [267 views] Top|| File under:
Tunisia's Islamists Pull Out of Reform Commission
[An Nahar] Tunisia's Islamist movement Ennahda (Renaissance), has definitively pulled out of a national commission tasked with bringing in political reforms, its leader Rached Ghannouchi said Monday.

The commission "believes it has a popular legitimacy, when it hasn't," Ghannouchi told a

presser

in Tunis, reproaching the panel for its "condescension."

The reform panel was set up in February after the popular uprising that ousted president Zine El Abidine Ben Ali on January 14, with a brief to pave the way for democratic change in the north African country.

"Who are you to want to decide the essential laws for the people?" the Islamist leader asked, charging that some commission members wanted to "promote their own aims" and that the panel was behaving like "a parliament."

Ennahda suspended its participation in the commission's work last week.

The Islamist movement, which was finally legalized at the start of early March after three decades as a banned opposition group, first pulled out of the reform panel at the end of May after a dispute over the date for elections, which had initially been set for July 24.

The reform panel, or "high instance for the achievement of the goals of the revolution, political reform and a democratic transition," is headed by Yadh Ben Achour, a jurist who played a major part in choosing its members, and has set far-reaching goals for the body.

Ghannouchi said the commission bore "the responsibility for the departure" of his movement, but he did not completely rule out the possibility of a return if the panel changed its outlook.

He said it was a "definitive withdrawal if the high instance continues to ignore the principle of a consensus. If reason prevails concerning a consensus we could study the option of returning."

Apart from a dispute over an eventual election date, Ennahda disagreed with the panel over the means of financing political parties. The rules that the commission wants to establish are contested by the large political movements that have substantial resources and do not want to see them cut, according to observers.

There is also a dispute over the inclusion in a "Republican Pact" that is intended to be the basis for a new Tunisian constitution of a clause banning any normalization of relations with Israel.

The leader of the Democratic Progressist Party (PDP), Ahmed Nejib Chebbi, which seeks to be an alternative to the Islamists, has also been critical of the reform panel, arguing that it is "not widely representative" because its members are not elected.

"The sooner it goes, the better it will be for the country," Chebbi said in an interview with Agence

La Belle France

Presse.

Ghannouchi returned to Tunisia on January 30 after nearly 20 years in exile, mostly in London, to be welcomed by thousands of people. He founded the movement in 1981 with intellectuals inspired by the influential

Moslem Brüderbund

born in Egypt.
Posted by: Fred || 06/28/2011 00:00 || Comments || Link || E-Mail|| [258 views] Top|| File under: Global Jihad
Rebels advance towards Tripoli
[Bangla Daily Star] Libyan rebels trying to overthrow Muammar
Qadaffy have pushed to within about 80 km of the capital, a rebel

front man

told

Rooters

on Monday, in the biggest rebel breakthrough in weeks.

In neighbouring Tunisia, three Libyan ministers, including the foreign minister, were holding talks with "foreign parties," the Tunisian state news agency reported.

The rebels, based in the Western Mountains region south-west of Tripoli, are fighting pro-Qadaffy forces for control of the town of Bir al-Ghanem, an advance of about 30 km north from their previous position, their

front man

told

Rooters

.

"We are on the southern and western outskirts of Bir al-Ghanam," Juma Ibrahim, a rebel

front man

in the nearby town of Zintan, said by telephone.

"There were battles there most of yesterday. Some of our fighters were martyred and they (government forces) also suffered casualties and we captured equipment and vehicles. It's quiet there today and the rebels are still in their positions," he said.

A

Rooters

news hound

in the center of Tripoli heard at least two loud

kaboom

s on Sunday. The location of the blasts was not clear, a plume of smoke could be seen rising from the direction of Qadaffy's Bab al-Aziziyah compound.

Judges at the
International Criminal Court


... where Milosevich died of old age before being convicted ...


are scheduled to rule on Monday on a request from prosecutors to issue arrest warrants for Qadaffy, his son Saif al-Islam, and Muammar Qadaffy's brother-in-law Abdullah al-Senussi.

The rebels -- backed by NATO


...the North Atlantic Treaty Organization. Originally it was a mutual defense pact directed against an expansionist Soviet Union. In later years it evolved into a mechanism for picking the American pocket while criticizing the style of the American pants...


air support -- have been battling Qadaffy's forces since late February, when thousands of people rose up against his 41-year-rule, prompting a fierce crackdown by Qadaffy's security forces.

The revolt has turned into the bloodiest of the Arab Spring uprisings sweeping the Middle East.

For weeks now, rebels in their strong-hold in the east and enclaves in western Libya have been unable to make significant advances, while NATO air strikes have failed to dislodge Qadaffy, straining the Western alliance.

Analysts say if rebels outside the capital start gaining momentum, that could inspire anti-Qadaffy groups inside the capital to rise up, a development many believe is the most effective way of forcing him out.

TUNISIA TALKS

Tunisia's TAP state news agency reported late on Sunday that Libyan Foreign Minister Abdelati Obeidi was on the island of Djerba, in southern Tunisia, where he was "negotiating with several foreign parties."

It gave no details on the talks. Libya's rebel leadership, in the eastern city of Benghazi, said last week it was in indirect contact with Qadaffy's government, via foreign intermediaries, about a possible peace settlement.

Obeidi was joined at the Djerba talks by Health Minister Ahmed Hijazi and Social Affairs Minister Ibrahim Sherif, the Tunisian news agency reported.

Libyan officials frequently use Djerba, which is near the border with Libya, as a stopover on foreign trips because flights from Tripoli have ceased.

Libyan state television


... and if you can't believe state television who can you believe?


on Monday showed Obeidi in Sierra Leone meeting President Ernest Bai Koroma. It was not clear from the footage when the meeting took place.

SIGNS OF DISCORD

Qadaffy says he has no intention of relinquishing his grip on power. He has said the rebels are criminals and al Qaeda

jihad boy

s, and has called the NATO bombing campaign an act of colonial aggression aimed at stealing Libya's oil.

There were signs of discord within Qadaffy's ruling circle at the weekend over how best to proceed.

A government

front man

early on Sunday renewed an offer to hold elections to decide on Qadaffy's political future. The idea had previously been proposed by one of Qadaffy's sons, Saif al-Islam.

Later in the day, the same

front man

stepped back from those comments, saying Qadaffy was the historical choice of the Libyan people and could not be cast aside.

"Muammar Qadaffy is Libya's historical symbol, and he is above all political actions, above all political and tactical games," government

front man

Moussa Ibrahim said in a statement issued late on Sunday.

"In this current stage and in the future, Qadaffy is the historical choice which we cannot drop."

"As for the current and future Libya, it is up to the people and the leadership to decide it, and it is not up to the

gang

s, nor up to NATO to decide it."

"It is not possible for a new stage to begin before NATO stops its aggression against Libya. As for the

gang

s, they have no force on the ground, nor popular representation," the statement said.

Posted by: Fred || 06/28/2011 00:00 || Comments || Link || E-Mail|| [276 views] Top|| File under:
Arabia
Yemen says it foils planned Qaeda attack in Aden
[Emirates 24/7] Yemen said on Monday its security forces had foiled a planned al Qaeda attack in the southern province of Aden.

The announcement came three days after a

jacket wallah

killed four soldiers and a civilian and

maimed

16 people in Aden. A local newspaper said on Monday that

Sherlocks

had identified the suicide bomber as a Saudi national.

Yemen's state news agency Saba quoted a security source as saying six people "among some of the most dangerous elements" of al Qaeda were captured while trying to infiltrate into the province, which includes a port and oil refinery.

The report described the intended target of the thwarted attack as "vital and economic installations", giving no further details.

Months of popular protests demanding President President-for-Life Ali Abdullah Saleh


... Saleh initially took power as a strongman of North Yemen in 1977, when disco was in flower...


end his 33 years in power have brought near chaos to Yemen, which is home to al Qaeda's potent regional wing and also faces a separatist revolt in its south and a tenuous peace with Shi'ite rebels in its north.

The Yemeni army has been battling hundreds of Islamist

Death Eaters

affiliated to al Qaeda who seized control of the southern city of Zinjibar and smaller towns in the province of Abyan. The United States and

Soddy Arabia

fear that al Qaeda will exploit the country's chaos to launch attacks.

The security source said the

placed in durance vile

Death Eater

s, all bomb experts, were carrying detonators and wireless communications equipment.

The state news agency, which frequently plays up the threat from al Qaeda, gave no further details and the report could not be independently verified.

Saba said five al Qaeda

Death Eaters

have been killed and seven Yemeni soldiers

were maimed

in

festivities

in Abyan.
Posted by: Fred || 06/28/2011 00:00 || Comments || Link || E-Mail|| [262 views] Top|| File under: al-Qaeda in Arabia
Bangladesh
Jamaat demo Tuesday
[Bangla Daily Star] Bangladesh Jamaat-e-Islami


... a Pakistani catspaw remaining active in Bangla politix, loosely affiliated with the Pak religious party of the same name and closely affiliated with most of the terror organizations in Bangla. A member of the BNP's four party governing coalition....


has announced countrywide demonstration programme for Tuesday to protest

Sherlocks

' pressing charges against its chief Motiur Rahmna Nizami in the 10-truck arms haul case.


No doubt it would have helped his case were he not guilty...

ATM Azharul Islam, acting secretary general of the party, announced the programme through a

presser

at Jamaat office in Moghbazar in the capital.

He also termed the charges pressed against the Jamaat chief as "false and fabricated," reports Bangla daily Prothom Alo.
Posted by: Fred || 06/28/2011 00:00 || Comments || Link || E-Mail|| [284 views] Top|| File under: Jamaat-e-Islami
Former Shibir chief remanded
[Bangla Daily Star] A Dhaka court on Monday placed Md Rezaul Karim, former president of Islami Chhatra Shibir


... the student wing of the Jamaat-e-Islami Bangladesh...


(ICS), on a four day remand in connection with a case filed for torching a private car that killed one in June last year.

Metropolitan Magistrate Tanvir Ahmed passed the order after Detective Branch (DB) of Police Inspector Fazlur Rahman, also the investigation officer (IO) of the case, produced Rezaul before it with a 10-day remand prayer.

The IO said Rezaul was involved in torching the car that left its passenger Md Farukh Hossen dead and has to be quizzed on remand to find out vital clue about the incident.

The ICS leader was shown

jugged

in the case on June 23.
Posted by: Fred || 06/28/2011 00:00 || Comments || Link || E-Mail|| [259 views] Top|| File under: Jamaat-e-Islami
657 Pilkhana BGB men jailed
[Bangla Daily Star]
Six hundred and fifty-seven jawans of 24 Battalion of Border Guard Bangladesh (BGB) on Monday sentenced to prison terms ranging from four months to seven years for their involvement in the February 2009 mutiny in Pilkhana headquarters.

A BGB special court acquitted nine of others as allegations against them were not proved.

BGB Director General Maj Gen Rafiqul Islam, head of the Special Court-7, fined each of the convicts Tk 100.

Of the convicts, 108 were handed highest seven years' jail. Nine were awarded six years, five eight years, three four years and six months, 26 four years, 57 three years and six months, 52 three years, 18 two years and six months, 82 two years, 55 one year and six months, two one year and three months, and 67 one year imprisonment.

Besides, 34 were handed nine months' jail, 47 six months and the rest 89 four months' jail.

The court started delivering the judgment at about 10:15am and finished at 1:19pm.

Total 666 out of the 667 accused were produced before the court set up at Pilkhana headquarters in the capital. The other accused died of 'heart attack'.

Of the accused, 31 confessed to their involvement with the mutiny while the rest pleaded themselves innocent.

The court began the trial proceedings against 667 accused on March 31 last year.

The BGB jawans were convicted on various charges including leaving the Darbar Hall defying the director general's order, not desisting the rebels from the mutiny, not informing the higher authorities about the mutiny and taking part and expressing solidarity with the mutineers who killed 74 people, including 57 army officials.
Posted by: Fred || 06/28/2011 00:00 || Comments || Link || E-Mail|| [264 views] Top|| File under:
Britain
Man in court on terror fund charges
(KUNA) -- A suspected terrorist fundraiser was appearing in court Monday, police said.

Shabaaz Hussain, 27, from east London, is facing five charges under the Terrorism Act 2000 and 2006.

It is understood he is accused of raising funds for al Qaeda terror plots abroad, although there was no suggestion of a plan for an attack on UK soil, the police added.

Hussain was appearing at City of Westminster Magistrates' Court.

It is alleged that on April 12, July 6 and September 3 last year he provided money or property for the purposes of terrorism.

He is also facing a charge that between January 1, 2009 and October 22, 2010 he made funding arrangements for the purposes of terrorism. Also accused of being involved in preparation for acts of terrorism.

The charge states that between January 1, 2009 and October 22, 2010 he engaged in conduct with the intention of committing an act of terrorism, or advising, coaching and helping others to engage in an act of terrorism.
Posted by: Fred || 06/28/2011 00:00 || Comments || Link || E-Mail|| [271 views] Top|| File under: al-Qaeda
The Grand Turk
Turkish soldier killed in Kurdish rebel ambush
ISTANBUL: A Turkish soldier was killed and three others wounded in an ambush by Kurdish separatist rebels close to Turkey's border with Iran late on Sunday, security sources said.

Tension is rising in the mainly Kurdish southeast region of Turkey after a pro-Kurdish party threatened to boycott parliament. Kurdish rebels killed two Turkish police officers last week in the eastern province of Tunceli.

The Kurdish Peace and Democracy Party (BDP), which won 36 seats in a June 12 vote, said it would not attend parliament unless an elected deputy is allowed to take his seat. Turkey's election board last week disqualified Hatip Dicle due to a past conviction for spreading "terrorist propaganda."

The move, which has sparked street protests in Kurdish areas, could force a by-election.
Posted by: Steve White || 06/28/2011 00:00 || Comments || Link || E-Mail|| [273 views] Top|| File under:
Home Front: WoT
Abu Ghraib Inmates Lose U.S. High Court Bid to Sue Contractors
The U.S. Supreme Court refused to revive a lawsuit that accused two military contractors of abusing inmates at the Abu Ghraib prison in Iraq, turning away an appeal by 26 onetime prisoners.


Soros, progressives and Islamicists around the world affected most. Film at 11.

The inmates sought to sue CACI International Inc. (CACI), which helped interrogate prisoners at the facility, and Titan Corp., which provided translation services.

The inmates, who were civilian detainees, said they were subjected to abuses by CACI and Titan employees including beatings, sexual humiliation, exposure to extreme temperatures and rape. In court papers, the inmates said some prisoners were tortured into unconsciousness and several were murdered.

Two groups of inmates were seeking to sue under the 1789 U.S. Alien Tort Statute and District of Columbia law. A federal appeals court in Washington rejected the suits on a 2-1 vote. The majority said that the Alien Tort Statute generally can't be invoked against a private party and that contractors are shielded from suits under state law for wartime activities that are closely supervised by the military.

The Obama administration urged the Supreme Court to reject the appeal, saying the justices should wait until more lower courts have considered similar cases.

The case is Saleh v. CACI International, 09-1313.
Posted by: Steve White || 06/28/2011 00:00 || Comments || Link || E-Mail|| [291 views] Top|| File under:
India-Pakistan
Gunmen kill senior Pakistani Taliban commander
[Dawn]
Gunmen riding in a car with tinted windows near the Afghan border on Monday shot and killed a senior Pak

Taliban capo

who helped train and deploy the group's

jacket wallah

s, Pak intelligence officials said.

Shakirullah Shakir was riding on a

cycle of violence

near Miran Shah, the main town in the North

Wazoo

tribal area, when he was shot, the officials said, speaking on condition of anonymity
... for fear of being murdered...
because they were not authorized to talk to the media.

Shakir was a senior commander and

front man

for the Fidayeen-e-Islam wing of the Pak Taliban. He once claimed to a local newspaper that his group had trained more than 1,000 suicide bombers at camps in North Waziristan.

No group has

grabbed credit

for his killing.
Posted by: Fred || 06/28/2011 00:00 || Comments || Link || E-Mail|| [280 views] Top|| File under: TTP
Maoists kill six police in central India
Suspected Maoist

bully boyz

killed six

coppers

in two separate attacks in the central Indian state of Chhattisgarh, police said Monday.

Eight fighters with the ultra-leftist

cut-thoat

s, who are entrenched deep in jungles across a swathe of northern and eastern India, were also killed, senior police officer T.J. Long Kumer told AFP.

In one incident, four

coppers

died when their vehicle hit a landmine in the rich iron ore area of Kirandul, 415 kilometres from the state capital Raipur.

Also on Sunday,

bully boyz

ambushed a police party conducting a search operation in a dense forest area.

Violence by Maoist

bully boyz

in India rose in 2010, leaving a record 1,169 people dead, the latest federal government figures show.

The Maoist movement, which began in 1967, feeds off land disputes, police brutality and corruption, and is strongest in the poorest and most deprived areas of India, many of which are rich in natural resources.

Prime Minister Manmohan Singh has called the insurgency India's main internal security threat.
Posted by: Fred || 06/28/2011 00:00 || Comments || Link || E-Mail|| [253 views] Top|| File under: Commies
Taliban commander Fazal Saeed leaves TTP
[Dawn] A Pak Taliban warlord who claims to control hundreds of foot soldiers said Monday he had broken with the militia and would form his own anti-American group along the Afghan border.

Fazal Saeed described himself as the leader of Pakistain's umbrella Tehreek-i-Taliban (TTP) faction in the tribal district of Kurram, but said he had run out of patience with the network for killing civilians.

TTP has claimed a series of high-profile attacks in the nearly two months since US troops killed the late Osama bin Laden.


... who has left the building...


Hinting at a possible a split in Pakistain's deadliest

hard boy

outfit, blamed for more than 4,500 deaths in attacks since July 2007, Saeed said he had decided to form a new organization -- Tehreek-i-Taliban Islami.

"I repeatedly told the leadership council of Tehreek-i-Taliban Pakistain that they should stop

suicide kaboom

s against mosques, markets and other civilian targets," Saeed told AFP by telephone.

"Islam does not allow killings of innocent civilians in suicide attacks," he said, likening what TTP does in Pakistain to "what US troops are doing in Afghanistan" and vowing to continue the fight alone against the Americans.

"I have therefore decided to quit TTP," Saeed said, claiming to have defected along with "hundreds of supporters." A 10-member consultative council will meet within days to formulate the group's programme, he told AFP.

Saeed said he was TTP leader in Kurram, one of seven districts in Pakistain's tribal belt known as havens of Taliban and al Qaeda linked groups fighting US and NATO


...the North Atlantic Treaty Organization. Originally it was a mutual defense pact directed against an expansionist Soviet Union. In later years it evolved into a mechanism for picking the American pocket while criticizing the style of the American pants...


forces across the border in Afghanistan.

He denied that his defection had anything to do with the government, or Pak intelligence and security agencies.

"I have no links with them," Saeed said, adding that he considered America as "our main enemy" and describing attacks on foreign troops in Afghanistan as "justified."

He said his goal was to enforce sharia law and Islamic rule in Afghanistan and Pakistain, claiming that he had supporters all over Pakistain.

Kurram is unique in that its upper part has a Shia

Mohammedan

majority while its lower reaches are dominated by Sunni

Mohammedan

s. There have been outbreaks of sectarian violence between the two communities.

Shia travellers to

Beautiful Downtown Peshawar

and adjoining cities have often been attacked by groups of Sunni

hard boyz

backed by the Taliban.
Posted by: Fred || 06/28/2011 00:00 || Comments || Link || E-Mail|| [373 views] Top|| File under: TTP
Iraq
Bomb blast leaves 8 casualties C. Iraq
(KUNA) -- At least one person was killed and seven others

maimed

as a result of a

car boom

near a mourning place in Jabala town, Babylon Governorate, to the south of Storied Baghdad,


...located along the Tigris River, founded in the 8th century, home of the Abbasid Caliphate...


Sunday night.

The blast apparently targeted the entourage of chief of the local security committee Haidar Al-Zanbour who were in the mourning, a security source told KUNA here.

The bombing took place at 9:30 pm in the exhibitions area, Jabala town, some 70 km north of Babylon's

bustling provincial capital

of Al-Hillah, and left extensive material damage to the nearby cars and shops, the source added.

Earlier today an explosive charge went off in the same town, resulting in 11 casualties among

coppers

, including a superintendent, who were having breakfast at a popular restaurant.
Posted by: Fred || 06/28/2011 00:00 || Comments || Link || E-Mail|| [271 views] Top|| File under: Islamic State of Iraq
Three Iraqis killed, four injured in car bomb attack in Mosul
(KUNA) -- Three Iraqi

non-combatants were killed

and at least four others injured when an improvised

car boom

went kaboom! on Monday targeting a police patrol in the northern city of

djinn-infested Mosul

. An Iraqi police source in

djinn-infested Mosul

told KUNA that the attack occurred in Bazawia area east of

djinn-infested Mosul

, adding that the four injured were from the police patrol.
Posted by: Fred || 06/28/2011 00:00 || Comments || Link || E-Mail|| [268 views] Top|| File under: al-Qaeda in Iraq
Israel-Palestine-Jordan
Gaza flotilla ship sabotaged
The ship scheduled to carry the Swedish activists in the Ship to Gaza aid flotilla at the end of the week has been sabotaged in its berth in Greece, the organisation reported on Monday.

The group has reported that the ship Juliano has been sabotaged while berthed in Piraeus harbour, in Greece.


Drat. Darn. Shoot. Fudge. Heck.

"It is time for the international community to put their foot down and say: It's enough!" said Swedish spokesperson Mattias Gardell in a statement on Monday.


We've been telling you that but you insisted on sailing, so some clever frogmen from the Ruritanian Navy obviously sabotaged your ship.

According to Mikael Löfgren, press coordinator of the organisation, it is not known who was behind the attack in which hostile divers destroyed the propeller housing and severed the two propeller axles beneath the boat.

"We didn't catch anyone in the act, so we can't be 100 percent sure, but we have our suspicions," said Löfgren to The Local.


I'm telling you it was the Ruritanians. Dead giveaway is the lavender wet suits the frogmen wore...

Löfgren said that the only thing they could be sure of was that the perpetrators would be representing those who don't want them to succeed in their mission.

And within the Norwegian organisation, who are co-owners of the ship, they are thinking along the same lines.

"All we know is that Israel is doing everything in its power to slow us down," said Norwegian spokesperson Torstein Dahle to Norwegian daily Dagbladet.

Investigations carried out by Ship To Gaza's own divers show that the damage can be repaired in time for the ship's planned departure at the end of the week. But according to Löfgren it will cost €12,000 ($17,000) -15,000 to fix.


Did they find the limpet mine?

According to Gardell's statement, the organisation suspects that foreign powers are exerting pressure on Greece to delay the flotilla's passage.

And if this is a matter of foreign agents operating on Greek soil, he thinks the international community should act, while Mikael Löfgren argued that the solution was simple.

"It is not so much a question of dealing with the sabotage to our boat. The impending question is really to urge Israel to end the blockade - then our problem would disappear by itself," Löfgren told The Local.

The ship Juliano is jointly owned by the Swedish, Norwegian and Greek Ship to Gaza organisations. It is one of the smallest boats in the Freedom Flotilla and has room for 25 passengers.

According to earlier statements from the organisation, 20 Swedes will take part in the action, among which will be Swedish thriller writer Henning Mankell, an MP and a midwife.
Posted by: Steve White || 06/28/2011 12:36 || Comments || Link || E-Mail|| [413 views] Top|| File under:
Shin Bet Cracks top Palestinian terror cell
Security forces arrest 2 dozen PFLP operatives running terrorist cells near J'lem; were planning on kidnapping IDF soldiers, shootings, bombings.

The IDF and the Shin Bet, the Israel Security Agency, have

locked away

close to two dozen
Popular Front for the Liberation of Paleostine


... Paleostinian Marxist movement, founded in 1967. It is considered a terrorist organization by more than 30 countries including the U.S., European Union, Australia, Canada, and Antarctica. The PFLP's stated goal is the establishment of a socialist State in Paleostine. They pioneered armed aircraft hijackings in the late 60s and early 70s...


(PFLP) operatives who were running a number of terror cells near Jerusalem and planning to kidnap soldiers and perpetrate other terror attacks against Israel, it was released for publication on Sunday. Some of the operatives, the Shin Bet said, were Arabs from eastern Jerusalem in possession of Israeli identity cards enabling them to travel freely throughout the country.

Over 20 suspects have been

locked away

in recent weeks, the Shin Bet said, including a number who have significant military experience and have been in Israeli prisons before.

One of the alleged leaders of the group was Nasser Abu- Khadir, a 50-year-old resident of the Shuafat refugee camp in Jerusalem. In 1981, Khadir

was maimed

when an explosive he was building blew up in his hands. In 1988, he was released from prison and continued to engage in anti-Israel terrorist activity, for which he was

locked away

a number of additional times over the years.

Shin Bet said Khadir told his interrogators he was responsible for establishing the terrorist infrastructure based in Jerusalem and Ramallah, and was in touch with PFLP leadership in Damascus
...The City of Jasmin is the oldest continuously-inhabited city in the world. It has not always been inhabited by the same set of fascisti...
, which was supposed to provide financial and logistical assistance as well as overseas military training for Israel-based operatives. Khadir allegedly instructed other members of the cells to purchase pistols and silencers, and surrendered a weapon that he had already obtained following his arrest.

Another senior operative was Walid Habas, 31, from Kfar Akab in northern Jerusalem. Habas was released from an Israeli prison in 2007 after serving a four-year sentence for his involvement in the attempted lynching of an IDF soldier near Ramallah in 1998.

Habas allegedly recruited new operatives into PFLP ranks and worked with Khadir to purchase weaponry. The Shin Bet said he told interrogators he had discussed the possibility of training in Iran with Khadir. A cell run by Habas was allegedly planning to kidnap an IDF soldier, a number of shooting attacks at soldiers and settlers in the Ramallah area and a

kaboom

in Jerusalem. One target considered for the attack was a hotel near the Jerusalem neighborhood of Sheikh Jarrah.

The cell, the Shin Bet said, was in the midst of working to obtain explosives as well as a cellphone that was to serve as the detonator. The cell members were also planning to murder a Paleostinian they suspected of serving as a collaborator with Israeli security services.

Another operative, named Fares Barghouti, was in Israeli prisons between 2001 and 2005 and was released as part of an Israeli gesture to Paleostinian Authority President the ineffectual Mahmoud Abbas


... a graduate of the prestigious unaccredited Patrice Lumumba University in Moscow with a doctorate in Holocaust Denial...


. He was

locked away

a year later for involvement in the outlawed PFLP and was enlisted into the new terror cells in 2010.


Perhaps those good faith gestures were less clever than originally thought...

Other cell members were responsible for locating apartments that could be used as headquarters for the cell and as a base for operations and for obtaining false Israeli identity cards that could be used to enter Israel.

Posted by: trailing wife || 06/28/2011 00:00 || Comments || Link || E-Mail|| [279 views] Top|| File under:
Southeast Asia
Ex-Philippine mayor gunned down
[Straits Times] A FORMER town mayor in the strife-torn southern Philippines was

rubbed out

on Monday in a brazen attack that also badly

maimed

his wife, police said.

Najib Maldisa suffered six bullet wounds to his body and died as he was being rushed to hospital after the attack in Zamboanga city on Mindanao island, national police

front man

Chief Superintendent Agrimero Cruz said.

His wife was in a serious condition, Mr Cruz said.

No group has

grabbed credit

for the attack, but police said the motive could be local political rivalry.

Maldisa was formerly the mayor of Maimbung town, on nearby Jolo island, a known stronghold of

Mohammedan

Abu Sayyaf


...also known as al-Harakat al-Islamiyya, an Islamist terror group based in Jolo, Basilan and Zamboanga. Since its inception in the early 1990s, the group has carried out bombings, kidnappings, murders, head choppings, and extortion in their uniquely Islamic attempt to set up an independent Moslem province in the Philippines. Abu Sayyaf forces probably number less than 300 cadres. The group is closely allied with remnants of Indonesia's Jemaah Islamiya and has loose ties with MILF and MNLF who sometimes provide cannon fodder...




cut-throats

and other local armed gangs.

Political rivalry among

Mohammedan

clans are common in many parts of the southern Philippines, where a proliferation of unlicensed firearms has complicated decades of insurgency.
Posted by: Fred || 06/28/2011 00:00 || Comments || Link || E-Mail|| [279 views] Top|| File under:
Syria-Lebanon-Iran
Syrian opposition figures meet in Damascus
[Al Jazeera] Nearly 200 Syrian opposition figures have gathered in the capital, Damascus,
...The City of Jasmin is the oldest continuously-inhabited city in the world. It has not always been inhabited by the same set of fascisti...
to discuss strategies for a peaceful transition to democracy.

Participants said Monday's meeting, held at a hotel in the centre of the city was unprecedented in five decades of the Baath Party's monopoly of power.

In the opening ceremony, participants sang the national anthem and held a minute's silence for the "

deaders

" - both civilian and military killed in the protests sweeping Syria and a subsequent security crackdown.


"We will talk so that we can formulate a national strategy on how to end Syria's current crisis," Abdel Karim Rihawi, president of the Syrian League for Human Rights, told AFP news agency, stressing that the meeting was not intended to take the place of the "protesters in the street".

Among the participants was Michel Kilo, one of Syria's most prominent writers and

freedom fighters

, who spent years as a political prisoner.

Another participant, writer and activist Loay Hussein, said Syrian authorities were informed of the meeting and had not blocked it. There would be no government representation, he said.f

He told

Al Jizz

that he did not expect any concrete results to come out of the gathering but that it was an important chance for the opposition to meet and discuss the country's future.

"We are meeting to exchange viewpoints", he said. "We're keen to open up the political life and take the opportunity to offer alternatives to the regime."

Meanwhile,


...back at the hoedown, Bob finally got to dance with Sally...


Syria said on Monday it will hold talks with the opposition on July 10 to set the framework for a national dialogue promised by President-for-Life Bashir Pencilneck
al-Assad.


One of the last of the old-fashioned hereditary iron-fisted fascist dictators. Before going into the family business Pencilneck was an eye doctor...


The state news agency SANA said constitutional amendments, including changes to an article which puts the Baath Party at the centre of Syrian politics, would be on the agenda of the July 10 meeting.

'Cover-up for crackdown'
The opposition gathering was hailed by the government as an example of the promised reforms, but some activists dismissed it as a "publicity stunt" because of the absence of groups such as the banned

Moslem Brüderbund

.

Some critics also said the meeting was giving legitimacy to the regime while a crackdown on anti-government protesters continued.

"This meeting will be exploited as a cover-up for the arrests, brutal killings and torture that is taking place on a daily basis,'' opposition figure Walid al-Bunni, who was not participating in the conference, said.
Posted by: Fred || 06/28/2011 00:00 || Comments || Link || E-Mail|| [289 views] Top|| File under: Govt of Syria
Internal Security Drug Control Force Ambushed in Baalbeck
[An Nahar] Unknown assailants opened fire on Monday at

coppers

from the Drug Control Office of the Internal Security Forces as it was preparing to destroy cannabis fields in al-Olaiq village in the eastern city of Baalbeck.

The National News Agency reported that the "force and the tractors that accompanied it came under an armed ambush after unknown assailants

shot up

it."

The assailants also launched rocket grenades in the air.

NNA said that the vehicle of a journalist accompanying the patrol was damaged after it was hit by 3 gunshots. Another civilian car was also damaged.

Director of the Drug Control bureau Colonel Adel Mashmoushi confirmed that the "cannabis destruction operation will continue" and assailants "will be brought to justice."

Voice of

Leb

radio station said that the destruction of the fields continued after calm returned to the area.
Posted by: Fred || 06/28/2011 00:00 || Comments || Link || E-Mail|| [276 views] Top|| File under:
Syrian Regime Invites Opposition for July 10 Talks
[An Nahar] Syrian
President-for-Life Bashir Pencilneck al-Assad's


One of the last of the old-fashioned hereditary iron-fisted fascist dictators. Before going into the family business Pencilneck was an eye doctor...


regime has called members of the opposition and intellectuals for July 10 talks on the wave of protest sweeping the country, the official SANA news agency reported Monday.


"Come in to my parlor," said the spider to the fly.

The mechanism put in place recently for the national dialogue will invite the authorities, intellectuals and political personalities to a July 10 meeting to debate in particular amendments to the Constitution, especially Clause 8," it said.

Removing Clause 8, which stipulates the ruling Baath party is the leader of both the Syrian state and society, is one of the demands of the opposition movement.

"Draft laws on a multi-party system, the press and those governing parliamentary and local elections will also be on the agenda," SANA said.

It said the mechanism for national dialogue, presided over by Vice President Farouq al-Sharaa, aimed to "lay down the principles of a dialogue" between all parties in Syria ahead of a national congress.

On June 20, Assad acknowledged in a televised speech that Syria had reached a "turning point," but said dialogue could lead to a new constitution and end Baath party dominance.

"We can say that national dialogue is the slogan of the next stage," Assad said. "The national dialogue could lead to amendments of the constitution or to a new constitution."

Reform was "a total commitment in the interest of the nation," he added in his third speech to the nation since the protests began in mid-March.

Monday's move came after more than 100 dissidents called for a peaceful transition to democracy at a public meeting in the capital that they said was unprecedented in five decades of iron-fisted Baath rule.
Posted by: Fred || 06/28/2011 00:00 || Comments || Link || E-Mail|| [277 views] Top|| File under: Govt of Syria
Who's in the News
46
[untagged]
6
Govt of Pakistan
3
TTP
2
Govt of Syria
2
Hezbollah
2
Commies
2
Jamaat-e-Islami
2
Govt of Sudan
1
Islamic State of Iraq
1
al-Qaeda in Iraq
1
al-Qaeda
1
al-Qaeda in North Africa
1
Global Jihad
1
Govt of Iran
1
al-Qaeda in Arabia
Bookmark
E-Mail Me
The Classics
The O Club
Rantburg Store
The Bloids
The Never-ending Story
Thugburg
Gulf War I
The Way We Were
Bio
Merry-Go-Blog
Hair Through the Ages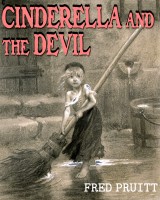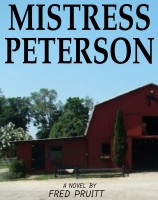 On Sale now!


A multi-volume chronology and reference guide set detailing three years of the Mexican Drug War between 2010 and 2012.

Rantburg.com and borderlandbeat.com correspondent and author Chris Covert presents his first non-fiction work detailing the drug and gang related violence in Mexico.

Chris gives us Mexican press dispatches of drug and gang war violence over three years, presented in a multi volume set intended to chronicle the death, violence and mayhem which has dominated Mexico for six years.
Click here for more information


Meet the Mods
In no particular order...


Steve White
Seafarious
Pappy
lotp
Scooter McGruder
john frum
tu3031
badanov
sherry
ryuge
GolfBravoUSMC
Bright Pebbles
trailing wife
Gloria
Fred
Besoeker
Glenmore
Frank G
3dc
Skidmark
Alaska Paul



Better than the average link...



Rantburg was assembled from recycled algorithms in the United States of America. No trees were destroyed in the production of this weblog. We did hurt some, though. Sorry.
18.232.188.89