Africa Subsaharan
Boko Haram hide guns in coffin, kill 13
MAIDUGURI, Nigeria - Suspected Islamist terrorists insurgents who hid weapons inside a coffin have shot dead 13 people in an attack targeting informants in the northeastern city of Maiduguri, two witnesses said on Sunday.

Friday's attack came as Nigeria's military makes its most concerted effort yet to end a four-year terrorist insurgency by Boko Haram, a terrorist sect that has killed thousands in a campaign to create a state governed by Islamic law in Nigeria's northeast. Fearing the northeast was turning into a de facto Islamist terrorist enclave similar to northern Mali before French military action in January, Nigerian President Goodluck Jonathan declared a state of emergency last month in three states.

The military claim to have driven Boko Haram terrorists fighters out of Maiduguri and from their camps near borders with Chad and Niger.

But around ten terrorists men pretending to be driving to a burial came to an area of Maiduguri late on Friday, pulled the guns from the coffin and opened fire on some houses where vigilantes who aid the military live, witnesses said.

"The Boko Haram killed 13 residents during their sporadic gunshots," said an eyewitness, Saleh Ibrahim. He said soldiers later shot dead six insurgents whose bodies were left by the road.

A spokesman for the military joint task force (JTF), Sagir Musa, declined to comment on the attack but said vigilante groups in the area of Maiduguri targeted by the terrorists gunmen had helped identify Boko Haram suspects.

"People have been assisting the JTF with information to arrest the Boko Haram, so they were not happy and they came to deal with people there," said another witness, Ali Musa.
Posted by: Steve White || 06/11/2013 00:00 || Comments || Link || E-Mail|| [449 views] Top|| File under: Boko Haram
Bangladesh
Criminal killed in 'gunfight'
[Bangla Daily Star] An alleged carjacker was killed in a "

shootout

" between his cohorts and DB police in the capital's Ramna Park area early yesterday.
The dead is Zakir Hossain Raju, 30, from Barguna district.


A three-namer, suggesting solidly middle class antecedents.

Acting on secret information


*Ring, ring* "Mahmoud the Weasel's great-grandson four times removed, here."

that a white private car was going towards Ramna after violating a police signal from Tejgaon industrial area,


"Sergeant Belal! A dreadful crime is in progress!!"

a team of Detective Branch (DB) of police chased the car from Bailey Road at around 3:00am, said Asaduzzaman, senior assistant commissioner of DB police.

When the car reached near Ramna Chinese Restaurant gate,


That seems oddly specific, but perhaps it is more meaningful to a Bangladeshi readership...

the carjackers opened fire on them,
triggering a "

shootout

," he said.

At one stage of the "

shootout

", Zakir was caught in the line of fire while the rest managed to flee the scene.
... as though they had never been...
claimed Asaduzzaman.


And we believe him. Oh, yes! we believe!

The injured was rushed to Dhaka Medical College Hospital where on-duty doctors declared him dead.
He's dead, Jim!
Police seized the car and recovered a pistol and three bullets.


Which were polished by the summer intern before being returned to their velvet display cases in the evidence room.

The car was hijacked from the capital's Dhanmondi area on May 5.


A thoroughgoing miscreant, that one. It doesn't say, but we know he was wanted on twelve systems, and quite possibly his soul was so black with misdeeds that even his mother could not love him.
Posted by: Fred || 06/11/2013 00:00 || Comments || Link || E-Mail|| [336 views] Top|| File under:
Britain
Islamists Jailed for Plotting Attack on British Right-Wingers
[An Nahar] Six Islamic

forces of Evil

were handed lengthy jail terms in

Britannia

on Monday for plotting a murderous attack on a far-right group.

They planned to attack a rally by the English Defense League (EDL) -- a group which opposes the spread of radical Islam in

Britannia

-- in June last year but turned up after the demonstration had ended.

They were armed with two shotguns, swords, knives, a nail bomb and a partially-assembled pipe bomb.


An interesting assortment of armaments...

The plot only unraveled when two of them men were stopped by chance while driving back home from the rally location in Dewsbury in northern England.


"Dammit, Omar, this is England! I told you to drive on the left side of the road!"

Their car was found to contain not only the weapons arsenal but also 10 copies of a hate-filled note referring to Queen Elizabeth II and Prime Minister
David Cameron
... has stated that he is certainly a big Thatcher fan, but I don't know whether that makes me a Thatcherite, which means he's not. Since he is not deeply ideological he lacks core principles and is easily led. He has been described as certainly not a Pitt, Elder or Younger, but he does wear a nice suit so maybe he's Beau Brummel ...
Omar Mohammed Khan, 31, Jewel Uddin, 27, Mohammed Hasseen, 24, Anzal Hussain, 25, Mohammed Saud, 23, and Zohaib Ahmed, 22 -- all from Birmingham in central England -- admitted planning the attack at a hearing on April 30.

Khan, Uddin and Ahmed were enjugged
Yez got nuttin' on me, coppers! Nuttin'!
for 19-and-a-half years, with the other three enjugged
Yez got nuttin' on me, coppers! Nuttin'!
for 18 years and nine months.

They will be eligible for release after two-thirds of their sentences but could be recalled to prison in the five years following the end of their full term.
Posted by: Fred || 06/11/2013 00:00 || Comments || Link || E-Mail|| [353 views] Top|| File under: Salafists
Caribbean-Latin America
Mexican Policia Federal seize 1.4 tons of pot

For a map, click here

By Chris Covert
Rantburg.com

Mexican Policia Federal units seized 1.4 metric tons of marijuana in two seizures in northern Mexico according to Mexican news accounts.

According to a news report which appeared in the online edition of Milenio, a Policia Federal regional security division unit was operating a checkpoint on Mexican Highway 40D in Coahuila state between Saltillo, Coahuila and Monterrey, Nuevo Leon when a truck was stopped and searched. Inside the van police found 84 packages of marijuana in a hidden compartment totalling 1,344 kilograms.

The truck had originated from Torreon, Coahuila. The driver, identified in the news account as José Luis Aranda Contreras, 49, was detained at the scene.

Meanwhile in Sonora state, a Policia Federal unit, part of a regional security division operating a checkpoint on Sonora State Highway 37 between Carborca and Puerto Peñasco, inspected a Ford Ranger pickup truck with three individuals aboard, finding marijuana hidden in the tires.

According to the news report which appeared on the website of El Sol de Mexico news daily, the drugs were arranged in a metal container in a circular pattern. The total amount seized was 68 kilograms.

Raul Gonzalez Santos, 31, and Aleyda Ibarra Acedo, 30, were detained at the scene, while an unidentified minor was also in the truck was presented to the public ministry.

Chris Covert writes Mexican Drug War and national political news for Rantburg.com and BorderlandBeat.com He can be reached at grurkka@gmail.com
Posted by: badanov || 06/11/2013 00:00 || Comments || Link || E-Mail|| [344 views] Top|| File under:
Mayhem in Ciudad Juarez: 7 die

For a map, click here For a map of Chihuahua state, click here

By Chris Covert
Rantburg.com

Three unidentified individuals were shot to death in front of a bar in Ciudad Juarez in Chihuahua state early Monday morning, according to Mexican news accounts.

According to a news item posted on the website of La Polaka news daily, two men and a woman were shot in front of La Academia bar near the corner of calles Zaragoza and Cardenas in Primero de Mayo colony in southern Ciudad Juarez at around 0200 hrs.

Four other unidentified individuals were killed or were found dead in Ciudad Juarez since Sunday night, according to separate news reports which appeared in La Polaka news daily.

An unidentified man was shot to death in southern Ciudad Juarez Monday. The incident took place near the intersection of calles Fragata and Trasatlantico in Hacienda de las Torres colony, where armed suspects approached the victim, a street vendor, then shot and killed him.


An unidentified man was found shot to death in Ciudad Juarez Monday. The victim was found near the corner of calles Barbachano and Yepomera.


An unidentified man was found strangled to death in Ciudad Juarez Monday. The victim was found inside a residence near the corner of calle Carlos Amaya and Ramon Alcazar in Constitucion colony. He had been strangled with a plastic bag.


One unidentified man was shot to death and another was wounded in a shooting in Ciudad Juarez Monday evening, according to a news report posted on the website of El Diario de Juarez. The victim crashed his Nissan Titan pickup truck into another vehicle, a Dodge Neon on Avenida Paseo de la Victoria near Calle Tapioca at around 1820 hrs. Armed suspects who had been pursuing the victim then fired on the driver from the passenger side, killing him. The driver of the Neon was injured in the crash, but was not hit by gunfire. A separate La Polaka report said the sedan involved in the crash was a Chevrolet Cavalier. The La Polaka report also included a photo of the scene which showed a white Chevrolet Astro van was also involved in the crash.
Chris Covert writes Mexican Drug War and national political news for Rantburg.com and BorderlandBeat.com He can be reached at grurkka@gmail.com
Posted by: badanov || 06/11/2013 00:00 || Comments || Link || E-Mail|| [357 views] Top|| File under:
Fifth Column
Santa Monica shooter ID'd: If you're expecting a Swedish Baptist, you're in for a shock
At Olympic High, Santa Monica's alternative school for students who have struggled in traditional programs, inappropriate behavior is not uncommon. But what a veteran English teacher saw on the computer screen of a student named John Zawahri stopped him cold.

The solitary teen who regularly ditched class was surfing the Internet for assault weapons, the teacher recalled Monday. Alarmed, he sent Zawahri to the principal's office. Within days, the police were involved and Zawahri was admitted to UCLA's psychiatric ward.


Zawahri... Zawahri... Where have I heard that name before?


The teacher, who requested anonymity, on Monday recounted the 2006 incident at Olympic as Santa Monica College reopened its campus after a deadly rampage Friday in which authorities say Zawahri, armed with an assault rifle, gunned down five people.

With the last of those victims identified, the focus turned to what motivated Zawahri, who was shot to death by police outside the college library, and how he obtained the rifle and another weapon.

Authorities are tracing two firearms used by Zawahri. One weapon was a .44-caliber handgun that a federal law enforcement official described as a "curio- or relic-type" weapon that might have been in the shooter's family for years. The second was an AR-15 type semiautomatic rifle. Investigators are looking into whether Zawahri's possession of the gun was prohibited under California's long-standing assault weapons ban. The rifle was being examined Monday at the Sheriff's Department crime lab, a local law enforcement source said.


Good idea. Just call it a learning experience. We'll probably need new laws to protect us from this sort of thing in the future.


"We've been at his house, going through his computer too," the federal official said.

Authorities want to know how Zawahri, an unemployed 23-year-old with what associates said was a history of mental problems, obtained vast quantities of ammunition. Several sources said Zawahri had 40 large-capacity magazines in pouches in his clothing and in a bag he carried. Each magazine held about 30 rounds. The ammunition was strapped to his body — including his chest and thighs — as well as in pouches in his clothing and protective vest, they added.
Posted by: Frozen Al || 06/11/2013 16:57 || Comments || Link || E-Mail|| [476 views] Top|| File under:
India-Pakistan
Militants attack Nato containers in Khyber; six killed
[BETA.DAWN] Six people were killed when

forces of Evil

attacked three NATO


...the North Atlantic Treaty Organization. A collection of multinational and multilingual and multicultural armed forces, all of differing capabilities, working toward a common goal by pulling in different directions...


containers in Shagai area of Jamrud tehsil of the Khyber tribal
region on Monday.

Security forces were engaged in a firefight with the

forces of Evil

who attacked the containers and set them on fire.

As a result, six people, including the drivers of the containers were killed.

Assistant Political Agent Jehangir Azam Wazir told Dawn.Com that about 15

forces of Evil

armed with heavy weapons and rockets attacked the NATO trucks carrying military hardware near Shah Gai mountains.

"The attack was so sudden and quick that they first fired rockets on the vehicles and then bombed them, destroying the vehicles and the military hardware they were carrying," he said.

He confirmed the

corpse count

. "Six people have died in the attack. Three were drivers and cleaners who were burnt in the vehicles while three others who had been shot down were shifted to the Jamrud hospital."
Posted by: Fred || 06/11/2013 00:00 || Comments || Link || E-Mail|| [329 views] Top|| File under: al-Qaeda in Pakistan
School blown up in Charsadda
[Dawn] Unidentified persons blew up a government primary school for girls in Sar Dheri area here on Sunday morning.

Official sources said that the

myrmidon

s planted two improvised

bomb

s (IEDs) in the building of government primary school for girls in Resaldar Kallay on Saturday night that went off in the small hours of Sunday.

The school building was destroyed in the

kaboom

s. According to bomb disposal squad personnel, 10 kilograms of explosives were used in the blasts.
Posted by: Fred || 06/11/2013 00:00 || Comments || Link || E-Mail|| [328 views] Top|| File under: TTP
Three policemen among eight killed in city
[Dawn] Eight persons, including three

coppers

, were killed in grenade and gun attacks in Bloody Karachi


...formerly the capital of Pakistain, now merely its most important port and financial center. It is among the largest cities in the world, with a population of 18 million, most of whom hate each other and many of whom are armed and dangerous...


's southern and eastern neighbourhoods on Sunday, police said.

"Three persons

bit the dust

in today's violence in Lyari," said Karachi police chief Iqbal Mehmood.

The police said that a six-year-old girl and a teenage boy were killed and nine others

maimed

when

faceless myrmidons

threw a hand-grenade in a Storied Baghdad


...located along the Tigris River, founded in the 8th century, home of the Abbasid Caliphate...


i area and escaped.

"We received total 11 injured of the grenade attack," said Dr Nisar Shah, a medico-legal officer at the Civil Hospital Karachi (CHK). Sajid, 15, son of Shahnawaz, was brought dead while Dua, six, daughter of Abdul Samad, died during treatment, he added.

He said that the condition of Faraz, seven, son of Khair Muhammad, was critical. Other

maimed

were identified as Rasheeda, 40, Lal Khaton, 60, Nadeem Shah, 12, Sahil Juman, 10, Din Muhammad Baloch, 60, Asa Muhammad, 13, Nazir Muharram, 43, and Rehmat.

Storied Baghdadi SHO Abid Tanoli said that the incident was a result of infighting between two groups. He said that Storied Baghdadi, Chakiwara and Kalri were the most troubled areas in Sunday's violence.

As several localities reverberated with the sound of heavy gunfire, a woman, identified as Sobia, 23, wife of Samiullah, sustained bullet wounds in Storied Baghdadi.
A passer-by was

rubbed out

while another

maimed

in the Dhobi Ghat area.

Garden SHO Saleemullah Khan said that Rafiullah Khan, 50, and Junaid Haroon, 25, were on their way on foot when they were fired upon allegedly by Lyari


...one of the eighteen constituent towns of the city of Karachi. It is the smallest town by area in the city but also the most densely populated. Lyari has few schools, substandard hospitals, a poor water system, limited infrastructure, and broken roads. It is a stronghold of ruling Pakistan Peoples Party. Ubiquitous gang activity and a thriving narcotics industry make Lyari one of the most disturbed places in Karachi, which is really saying a lot....


gangsters.

They were taken to the CHK where Rafiullah died during treatment, he added.

The city police chief said that initially the police faced some problems in reaching the Dhobi Ghat area. "As police and Rangers moved in, the situation was brought under control."

DIG-South Dr Amir Sheikh said that the police and Rangers had vacated their eight to 10 pickets in the troubled areas of Lyari on Saturday evening following violent reactions by elements in Lyari in protest over the killing of an alleged criminal and a passer-by during a Rangers raid. "A third force took advantage of this situation," said the DIG.

He said that it appeared that the 'truce' between the elements in Lyari and Kutchchi community had been broken now.

Two

coppers

rubbed out


Assailants sprayed a police mobile van with bullets, killing two

coppers

and wounding another in Patel Para on Sunday.

The incident came a day after the killing of three youths, including two activists of the Awami National Party, in the same area.

SSP East Imran Shaukat said that a police mobile van with three personnel was stationed near the Fatima Bai Hospital when four

gunnies

riding two

cycle of violence

s emerged there, opened indiscriminate fire and fled.

Constables Imran, 35, and Iqbal, 36, died from multiple bullet wounds while Amir, 34, was admitted to a private hospital

at death's door

.

He said that the

coppers

were sitting in the vehicle and they could not return fire.

The SSP said that there was heavy deployment of law-enforcers in the area following the Saturday's triple murder. There were five police mobiles on the same road but the assailants targeted the mobile which was stationed at the end.

About the motive and identity of the culprits, he said: "The attack was carried out by a gangster namely Khayam."

He said that the suspect had a gang in the area.

He said that the killing of three persons in the locality on Saturday was a result of infighting between two groups.

SSP Shaukat said that the Khayam's group had attacked members of other group around two weeks ago and in retaliation two members of his group were targeted on Saturday by their rival group.

"Based on eyewitnesses' accounts, circumstantial evidence and intelligence reports, the police were conducting raids in different areas. Nine persons have been placed in durance vile
Book 'im, Mahmoud!
and one of them is being treated as a suspect in the

coppers

killing."

He said that the heavy deployment was made to prevent

festivities

between 'the two groups.'

Another policeman killed
A policeman was

rubbed out

in the Sachal area on Sunday evening.

Police said that Sadaruddin ended his duty at the District Central Headquarters and later got off from some public transport near Sohrab Goth, where his brother-in-law along with his wife and children was already waiting for him to pick him up to go home near Subzi Mandi.

As he was about to sit in the car,

gunnies

from behind fired a single shot that hit in the head. He

was struck down in his prime

, said Sachal SHO Haroon Korai.

Electrician

rubbed out


An electrician was

rubbed out

in the Kharadar area on Sunday evening, police said.

Muhammad Nadeem, 42, was sitting at his shop near Akhund mosque when

gunnies

opened fire on him and fled.

He sustained three bullet wounds and was taken to the CHK where doctors pronounced him dead
He's dead, Jim!
on arrival.The victim was a resident of Garden-East.

The police said a deceased brother; Muhammad Aslam, lodged an FIR against unknown persons.

One killed in clash
A man was

rubbed out

while five others were

maimed

in an armed clash over the possession of a plot in Gulistan-e-Jauhar on Sunday.

Police said that there was a land dispute between Pariyal Shah and Mir Muhammad in Hussain Hazara Goth, which tuned ugly on Sunday.



The dear departed

was identified as Syed Irfan Hussain. The body was shifted to the Jinnah Postgraduate Medical Centre for a post-mortem examination.
Posted by: Fred || 06/11/2013 00:00 || Comments || Link || E-Mail|| [362 views] Top|| File under:
Iraq
Bombs and battles hit northern Iraq, more than 70 dead
[REUTERS] Insurgents attacked cities across Iraq on Monday with car bombs, suicide blasts and gun battles that killed more than 70 people in unrest that has deepened fears of a return to civil war.

No group claimed responsibility for the day-long attacks, most of them in northern Iraq, but officials blame much of the violence that has killed nearly 2,000 people since April on Sunni Islamist insurgents linked to al Qaeda's local wing.

Weeks of bloodshed have accompanied rising political tensions between Iraq's majority Shi'ite leaders and members of the Sunni community, who believe they have been marginalized since the fall of Saddam Hussein after the 2003 U.S.-led invasion.

But war in neighboring Syria, where Shi'ite Iran and the region's Sunni Gulf states are backing opposing sides, has also put pressure on Iraq's own balance among Shi'ite, Sunni and ethnic Kurds who share power in a fragile government.

Markets in two northern Iraqi towns were hit early on Monday, police said. Later attacks targeted security forces. In the northern city of Mosul, suicide bombers and rocket fire struck police headquarters, killing 24, many of them police and soldiers.
Posted by: Fred || 06/11/2013 00:00 || Comments || Link || E-Mail|| [667 views] Top|| File under: al-Qaeda in Iraq
Southeast Asia
Thai ranger dies in bomb blast ahead of peace talks
An army ranger was killed and another injured in a bomb blast in Pattani province yesterday. The attack took place about 11 a.m. on a road where an eight-man unit was on patrol. The bomb was buried in the road and detonated as the foot patrol passed.

Hours later, a combined taskforce sealed off a village near the blast site and rounded up 20 people for questioning. Authorities took their fingerprints and DNA samples before releasing them.

In Narathiwat province, a 50-member taskforce yesterday seized what they believed to be bomb-making materials during a raid on a village in Rueso district. The unit found fertilizer, a cooking gas cylinder, thick wires and power cables in a house belonging to Mado-si Sama-ae. Experts said the seized materials could have been turned into a 25 kg bomb.

Mado-si was detained for questioning. He admitted owning the cooking gas cylinder, but said he had no knowledge about the rest of the materials.
Posted by: ryuge || 06/11/2013 00:00 || Comments || Link || E-Mail|| [336 views] Top|| File under: Thai Insurgency
Syria-Lebanon-Iran
Belgian Man Killed Fighting in Syria
[An Nahar] A young Belgian man has been killed in Syria while fighting for an Islamist group and his brother was placed in durance vile
Drop the rod and step away witcher hands up!
on his return home from the war-stricken country, newspapers said Monday.

Belgian authorities and Islamic groups have become increasingly concerned about a growing number of young men leaving to fight in Syria against the regime of
Hereditary President-for-Life Bashir Pencilneck al-Assad


Terror of Aleppo ...


, some of whom are suspected of war crimes.

Tarik Taketloune, 20, a car mechanic from Vilvorde, a suburb of Brussels,


That's a good Walloon name...


was shot in the head and killed on Friday as he slept in a house near Aleppo, the

Phlegmish

newspaper Het Nieuwsbald said, quoting his father. He may have been shot by a fellow fighter after saying he wanted to go home, his father said.


Or maybe he said "Goddammit!" and paid the penalty...


The house was occupied by members of Sharia4Belgium, an Islamist group which has sent several young men to fight in Syria. Sharia4Belgium has formed its own brigade which is under the command of the al-Qaeda linked Al-Nusra front.

Taketloune's older brother Elias, 23, was arrested on his return to Belgium on June 3 and has been tossed in the calaboose
... anything you say can and will be used against you, whether you say it or not...
on suspicion of terrorist activities, their father said.

Taketloune is the third Belgian to be killed while fighting in Syria, while there are unconfirmed reports of a fourth death, Belgian newspapers said.

Separately Hussein Elouassaki, 22, who is regarded as the leader of the Belgian fighters in Syria, said in a conversation recorded by police that he had slit the throat of a Syrian soldier, according to the reports.

He may also be among a group of men speaking in

Phlegmish

and French who feature in a recent video of a man being decapitated with a knife, the newspapers said.

His younger brother Hakim Elouassaki, 21, meanwhile told his girlfriend that he had shot a prisoner in cold blood, the reports said.

Hakim was seriously

maimed

in March and returned to Belgium, where he was arrested in April during a series of raids by Belgian authorities aimed at cracking down on fighters travelling to Syria.
Posted by: Fred || 06/11/2013 00:00 || Comments || Link || E-Mail|| [370 views] Top|| File under: al-Nusra
Roadside Bomb Targets Armed Men in Bekaa Van
[An Nahar] A

roadside kaboom

targeted on Monday a van transporting

gunnies

to Damascus in

Leb

's eastern Bekaa valley, causing several casualties, security sources said.

The sources told local media outlets that the

kaboom

went off when the van was passing through the town of Taanayel.

LBCI TV said several

gunnies

riding the vehicle

were maimed

but they continued their way and headed to the Masnaa border crossing where they were questioned by General Security officers.

They later entered Syrian territories.

A BMW with tinted windows was also damaged in the blast.

The sources denied that the

kaboom

was the result of a rocket attack as earlier reported.
Posted by: Fred || 06/11/2013 00:00 || Comments || Link || E-Mail|| [342 views] Top|| File under: Govt of Syria
Who's in the News
40
[untagged]
4
Govt of Pakistan
4
Hezbollah
2
Salafists
2
al-Nusra
2
Govt of Syria
1
Govt of Iran
1
Govt of Sudan
1
TTP
1
PLO
1
Thai Insurgency
1
al-Qaeda in Pakistan
1
al-Qaeda in Iraq
1
Arab Spring
1
Boko Haram
Bookmark
E-Mail Me
The Classics
The O Club
Rantburg Store
The Bloids
The Never-ending Story
Thugburg
Gulf War I
The Way We Were
Bio
Merry-Go-Blog
Hair Through the Ages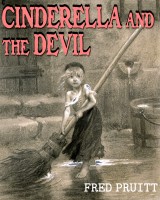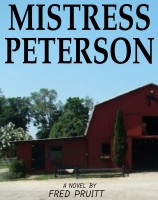 On Sale now!


A multi-volume chronology and reference guide set detailing three years of the Mexican Drug War between 2010 and 2012.

Rantburg.com and borderlandbeat.com correspondent and author Chris Covert presents his first non-fiction work detailing the drug and gang related violence in Mexico.

Chris gives us Mexican press dispatches of drug and gang war violence over three years, presented in a multi volume set intended to chronicle the death, violence and mayhem which has dominated Mexico for six years.
Click here for more information


Meet the Mods
In no particular order...


Steve White
Seafarious
Pappy
lotp
Scooter McGruder
john frum
tu3031
badanov
sherry
ryuge
GolfBravoUSMC
Bright Pebbles
trailing wife
Gloria
Fred
Besoeker
Glenmore
Frank G
3dc
Skidmark
Alaska Paul



Better than the average link...



Rantburg was assembled from recycled algorithms in the United States of America. No trees were destroyed in the production of this weblog. We did hurt some, though. Sorry.
35.173.57.84