Afghanistan
Four Afghan civilians killed, 10 kidnapped
A roadside bomb here Wednesday struck a vehicle carrying civilians, killing four and wounding nine, police said. Police blamed the Taliban for planting the mine that caused Tuesday's blast in the Zhari district of the southern Kandahar province, police said in a statement. Gunmen abducted 10 Afghan workers in a daring ambush in Herat while two local UN staff kidnapped allegedly by Taliban militants nearly a month ago were freed, government officials said Wednesday. The abductors raided a private construction company site here Tuesday, snatching an Afghan engineer and nine workers, the interior ministry said.

The ministry identified the abductors as 'enemies of Afghanistan' -- a term often used by Afghan officials for Taliban. In the adjacent province of Nimroz, two Afghans working for the World Food Programme (WFP) kidnapped on New Year's Day with four other persons were freed, the provincial governor said.

The authorities on Tuesday seized 1,000 kilograms of explosives at the Torkham border that apparently crossed into the country from Pakistan, said the interior ministry. "The explosives were hidden in a car to be used for terrorist activities," it said, adding that one suspect had been arrested.

Posted by: Fred || 01/30/2009 00:00 || Comments || Link || E-Mail|| [10796 views] Top|| File under: Taliban
Arabia
Saudi Arabia: Police question prisoners over Al-Qaeda links
(AKI) - Saudi Arabian police have interrogated several former detainees released from the US military prison at Guantanamo Bay in Cuba to determine whether they support the Al-Qaeda terror network. According to reports in the Saudi daily, 'Okaz', security officials met many former detainees after reports that a Al-Qaeda has regrouped in the region and formed a new cell led by two former Guantanamo prisoners, Abu Basir al-Naser al-Wahshi and al-Azdi Said al-Shahri.

Abu Basir al-Naser al-Wahshi, a Yemeni citizen, is reported to have been appointed head of Al-Qaeda in the Arabian Peninsula after members of the organisation in Yemen and Saudi Arabia decided to increase coordination between terror cells in the region. He and his colleague reportedly crossed the Yemeni border illegally to join another two terrorists, who escaped from prison in the Yemeni capital, Sanaa, in 2006.

On a video released on the internet this week, they announced the formation the new Al-Qaeda cell based in Yemen and covering the Arab Peninsula. Abu Basir also called for terror attacks against Europe and the United States to avenge Israel's recent military offensive in the Gaza Strip. "Strike the interests of the United States and European countries on the Arab Peninsula to punish them for what Israel is doing in Gaza," the Al-Qaeda leader said

In response, the former Guantanamo detainees decided to write a letter to the Saudi monarch to reassure him of their distance from terrorism. Saudi authorities also decided to invite Ali Jaber al-Wahshi, the father of the new Al-Qaeda leader in the region to a re-education course organised for former detainees held at Guantanamo. "My son often accused me of being an unbeliever, because he said I followed a deviant Islam and then he suddenly left home and went to Yemen, " said Ali Jaber al-Wahshi. "To join Al-Qaeda he left his wife and children and I am sure he will not return home alive."
Posted by: Fred || 01/30/2009 00:00 || Comments || Link || E-Mail|| [10795 views] Top|| File under: al-Qaeda in Arabia
India-Pakistan
Nine alleged terrorists planning to attack March 23 Parade arrested
(APP): Police have arrested nine alleged terrorists who were planning suicide attacks on Pakistan Day parade on March 23rd and recovered 100 kilograms explosive material from their possession. Addressing a press conference here Thursday, the City Police Officer Rao Muhammad Iqbal disclosed that four doctors were among those arrested.

He said the Police have arrested the alleged terrorists from a house in Dhoke Lakhan area of the city. Those arrested were allegedly involved in murder of Surgeon General Pakistan army Lt. General Mushtaq Beg, attack on Italian restaurant, Danish embassy, and suicide attack on police party in Islamabad.

Those arrested include Zeeshan, Jalil, Muhammad Sarfraz, Naeem Shakir, Muhammad Nadeem, Muhammad Ilyas, Muhammad Rizwan, and Dr. Usama Bin Waheed, Faisal Ahmed Khan and Dr, Abdul Razzaq of Railway Hospital, Rawalpindi.

Their ring leader Qari Hussein has already been killed, the CPO added.
Posted by: Fred || 01/30/2009 00:00 || Comments || Link || E-Mail|| [10796 views] Top|| File under: al-Qaeda in Pakistan
CIA police arrest three RAW agents
(APP): CIA police claimed to have arrested three RAW agents allegedly involved in terrorist activities in the provincial capital. Capital City Police Officer Muhammad Pervez Rathore disclosed this while addressing a press conference at District Police Lines here on Thursday.

He said he had given special target to DIG Investigation Mushtaq Ahmad Sukhaira, SSP Investigation and Superintendent of Police (CIA) Muhammad Umer Virk for tracing the terrorists and their activities. They constituted a special team comprising expert officials of CIA Police which arrested these terrorists namely Muhammad Fayyaz alias Faja, Muhammad Ikram and Shahzad Bhatti of Ludhar village, Burki area, Lahore.

The CCPO said that during preliminary interrogation,the accused confessed that they had gone to India seven times. He said the accused told the police that basically they are smugglers but later developed intimacy with RAW and started working for them. They had handed over some pictures of Lashkar Tayyaba Mansehra, Markaz Lashkar Tayyaba Muridke and Markaz Lashkar Tayyaba Chichawatni to RAW and received Rs 200,000 from it, CCPO added. The accused also confessed that they had committed bomb blast at Ferozpur road near FC College in 2006 in which two persons were killed while 14 others were injured.

Pervez Rathore said the terrorists had made plan of a bomb blast in Markaz Lashkar Tayyaba Mochi Gate,Jamia Qadsia Choburgi Lahore, Jamia Masjid Lashkar Tayyaba Millat Chowk Faisalabad, Markaz Lashkar Tayyaba Mansehra, Markaz Lashkar Tayyaba Muridke and Markaz Lashkar Tayyaba Chicha Watni which the CIA police foiled.The arrest of the terrorists is a big achievement for Lahore Police, he added.

Posted by: Fred || 01/30/2009 00:00 || Comments || Link || E-Mail|| [10797 views] Top|| File under: Govt of Pakistan
Four killed, 31 suspects arrested in Swat
Security forces and police claimed to have arrested 31 suspects during search operation from Swat on Thursday. While four persons, including a minor boy, were killed in different acts of violence in the volatile valley. According to reports, a minor boy was killed in crossfire in Kabal, while two more persons were gunned down in Matta. In another violent incident, one person was killed and three others wounded after a missile fired from some unknown location landed at a house in Mangor area of Mangora. Besides, a missile attack was carried out at DIG office in Saidu Sharif. However, no loss of life was reported. Meanwhile, undeclared curfew was imposed in Kanju after some unknown miscreants attacked security forcesÂ' convoys with remote-control bombs.
Posted by: Fred || 01/30/2009 00:00 || Comments || Link || E-Mail|| [10796 views] Top|| File under: TTP
Iraq
Security forces deployed around ballot station in Hamdaniya
Aswat al-Iraq: Iraqi security forces on Thursday deployed around the ballot station in the district of al-Hamdaniya within preparations for the provincial council elections on Saturday, a police source in the district said.

"Hundreds of security personnel deployed on Thursday (Jan. 29) around the ballot station in al-Hamdaniya, (30 km) east of Mosul city, to guarantee the security of the stations and voters," the source told Aswat al-Iraq news agency. "These measures are part of a security plan during the voting process in the stations in Bartala, Buesheiqa and other areas within the district of al-Hamdaniya," he added.
Posted by: Fred || 01/30/2009 00:00 || Comments || Link || E-Mail|| [10795 views] Top|| File under: Iraqi Insurgency
3 arrested for murder in Karbala
Aswat al-Iraq: The Karbala police on Thursday arrested three persons on charges of stabbing a man to death in the eastern part of the province, according to the anti-crime department chief.

"Security agencies today (Jan. 29) captured three persons on charges of murdering a local resident in the town of al-Duwayhiya, Toreij district, (20 km) eastern Karbala," Lt. Colonel Oqeil Hadi told Aswat al-Iraq news agency.

"The three suspects had raided the house of a local resident on Wednesday (Jan. 28), tied his mother and wife and stabbed him to death before stealing gold and 1.5 million Iraqi dinars," Hadi said. "One of the culprits was arrested in the area of al-Mushawrab, (10 km) eastern Karbala, and confessed to the crime, while the two others were arrested later," he added.
Posted by: Fred || 01/30/2009 00:00 || Comments || Link || E-Mail|| [10797 views] Top|| File under: Iraqi Insurgency
6 wanted men arrested in Basra
Aswat al-Iraq: Six men wanted on "criminal and terrorist" charges were arrested on Thursday, according to the Basra police media office. "Basra police forces conducted a search raid in different areas of the province, capturing six wanted men suspected of involvement in criminal and terrorist charges," the office told Aswat al-Iraq news agency.
Posted by: Fred || 01/30/2009 00:00 || Comments || Link || E-Mail|| [10796 views] Top|| File under: Iraqi Insurgency
Candidate assassinated in Mosul
Aswat al-Iraq: A candidate running in the local elections was assassinated by unidentified gunmen in western Mosul on Thursday, according to an official police source in Ninewa province. "Unidentified gunmen opened fire on Thursday evening at Hazem Sallam Ahmed, a candidate in the provincial council elections, near his home in al-Amil district.
Posted by: Fred || 01/30/2009 00:00 || Comments || Link || E-Mail|| [10795 views] Top|| File under: Iraqi Insurgency
5 Iraqis shot dead ahead of provincial elections
BAGHDAD, Iraq -- Attackers in Iraq killed three Sunni Arab provincial election candidates and two election workers Thursday in violence that has startled an eager electorate in the run-up to the polls Saturday. Omar Farouq al-Ani, an Iraqi Islamic Party member running for a council seat in the capital, was gunned down near his Amriya home in western Baghdad, an Interior Ministry official said. Al-Ani, whose party is the most prominent Sunni Arab movement in Iraq, was driving home from an election rally when he was attacked.

Hazem Salem Ahmed, a Sunni Arab from the National Unity list, was shot dead outside his home in the northern city of Mosul, police said. Abbas Farhan al-Jabouri of the Development and National Reform list and two election workers were found shot dead in the Diyala province city of Mandali a few hours after they were kidnapped, police said.

It is not known whether the attackers were rival supporters, militants who oppose the staging of the elections, or killers intent on sectarian retribution.

Another incident on Wednesday night is also thought to be election-related. The Iraqi Islamic Party is questioning whether a woman gunned down in western Baghdad was slain because attackers mistook her for one of its candidates. Mayyada al-Bayati was killed when the attackers stormed her house in the Yarmouk neighborhood, an Interior Ministry official told CNN on Thursday.

A party official said al-Bayati is the sister-in-law of one of its female candidates seeking a Baghdad council seat. Party officials believe al-Bayati was killed because the attackers mistakenly thought she was the candidate. Tariq al-Hashimi, one of Iraq's two vice presidents, is the Iraqi Islamic Party's most prominent member.

Of the more than 14,400 candidates participating in the local elections, nearly 4,000 of them are women.

Iraq's provincial elections are scheduled for Saturday. At stake are 440 seats on local councils, which name the regional governors. Iraqi, U.S. and U.N. officials have consistently warned against a possible uptick in attacks ahead of Iraq's all-important provincial elections. Security forces ramped up efforts to protect candidates and election centers. Overall, there has not been widespread election-related violence.
Posted by: Steve White || 01/30/2009 00:00 || Comments || Link || E-Mail|| [10794 views] Top|| File under:
Iraq: 'Al-Qaeda video' recruits snipers to avenge Gaza
(AKI) - (By Hamza Boccolini) - A new video purportedly from Al-Qaeda in Iraq urges Muslims to become snipers in order to avenge the Palestinian deaths caused by Israel's three-week offensive in the Gaza Strip. The 30 minute documentary, entitled "From the Islamic State: Dedicated to Gaza, the courageous," underlines the military and religious aspect of a sniper in Islam. It begins by showing images of the Israeli bombardment of Gaza, while images of Arab heads of state are seen cheering after a raid.

The aim of the video - produced by production house al-Furqan - is to invite Muslims from all over the world to do the same and kill the first unbeliever that crosses his path. "You must know that with a bullet whose cost does not exceed one dollar, you can kill a person who gets paid much more by their country.

"If you feel that your heart is being squeezed and you are sorry about what is happening to Muslims, become a sniper and learn how to become one. Then approach God's enemy and his closest prophet and put a bullet in his heart or head and you will see how much better you feel," said the message.

An image of Pope Benedict XVI also appears in the video, shaking the hand of Saudi Arabian King Abdullah bin Abdulaziz al-Saud.

In one part of the video, the Muslim holy book or Koran is quoted. "Fight them and Allah will punish them by your hands, lay them low, and cover them with shame. He will help you over them and cool the chests of the believers," said the video, quoting Sura number 9 verse 14.

The video also stressed the importance of suicide bombing and snipers, but also their so-called historical use in defending Islam. "Just like using suicide bombers represented an important evolution and a decisive weapon for the jihadist fight, the use of snipers is important as the bases for its establishment are rooted in the history of Islam when during important battles, the Prophet (Mohammed)'s fellow warriors used this tactic against their enemies."

"This because the surprise effect wins in a sniper, because death comes from where the enemy did not expect it."

According to the Al-Qaeda militants, the first person in the history of Islam to use sniping was the Prophet Mohammed, who allegedly invited his warriors to use this technique in battle.

The video also shows how al-Qaeda has killed dozens of US soldiers by using snipers in the past few years. To become a sniper, - the video says - the person must be in excellent physical and mental state. "He must convince himself he is a sniper and must use cunning ways, and always remain patient." The video concludes with images of a Palestinian man asking Muslims for help after an Israeli bombardment.

Established in 2006, the Islamic State of Iraq is an umbrella organisation containing several radical insurgency groups including its predecessor, the Mujahideen Shura Council and Al-Qaeda in Iraq. It aims to establish a caliphate in the Sunni Arab dominated regions of Iraq.
Posted by: Fred || 01/30/2009 00:00 || Comments || Link || E-Mail|| [10796 views] Top|| File under: Islamic State of Iraq
Israel-Palestine-Jordan
Account of Israeli attack doesn't hold up to scrutiny
JABALYA, GAZA STRIP -- Most people remember the headlines: Massacre Of Innocents As UN School Is Shelled; Israeli Strike Kills Dozens At UN School.

They heralded the tragic news of Jan. 6, when mortar shells fired by advancing Israeli forces killed 43 civilians in the Jabalya refugee camp in the Gaza Strip. The victims, it was reported, had taken refuge inside the Ibn Rushd Preparatory School for Boys, a facility run by the United Nations Relief and Works Agency.

The news shocked the world and was compared to the 1996 Israeli attack on a UN compound in Qana, Lebanon, in which more than 100 people seeking refuge were killed. It was certain to hasten the end of Israel's attack on Gaza, and would undoubtedly lead the list of allegations of war crimes committed by Israel.
Continued on Page 49
Posted by: tu3031 || 01/30/2009 11:30 || Comments || Link || E-Mail|| [10798 views] Top|| File under: Hamas
Dozens believed dead in reprisal attacks as Hamas retakes control
Evidence is emerging of a wave of reprisal attacks and killings inside Gaza that have left dozens dead and more wounded in the wake of Israel's war. Among the dead are Palestinians suspected of collaborating with the Israeli military. Others include criminals who were among the 600 prisoners to escape from Gaza City's main jail when it was bombed as the war began. Their attackers are thought to be their victims' relatives.

During and after the war, there have also been attacks on security officials from Fatah, the bitter rival of Hamas, the Islamist movement in control of the Gaza Strip. One witness told the Guardian how her brother, a Fatah military intelligence officer, was shot three times in the legs in an apparent punishment attack by gunmen from Hamas's armed wing.

The Israeli newspaper Ha'aretz reported yesterday that several Palestinian agents working in Gaza for the Israeli security services during the war had been killed, and cited one source as saying that agents were "intercepted" by Hamas because their intelligence had been used "carelessly" by the military.

Palestinians in human rights organisations are reluctant to speak publicly about what is a sensitive issue, but one respected human rights worker in Gaza said he believed between 40 and 50 people had been killed in reprisal attacks since the start of the war. But there was not yet enough evidence to suggest this was an organised campaign by Hamas, he said.

"We don't know who's doing the killing," the worker said. "Some are individuals, some might be from Hamas. It's been happening over several days, all across Gaza. It's not all necessarily Hamas actions against Fatah." Another human rights worker put the figure at between 25 and 30 documented cases of reprisal.

A human rights group in Ramallah, in the occupied West Bank, and funded by the Fatah-led Palestinian Authority, has protested. "A number of citizens have been extra-judicially killed during and after the Israeli military aggression on the Gaza Strip," the Independent Commission for Human Rights said in a statement.


A human rights group protested? That doesn't happen often ...

"Fire was opened on affected citizens at a close distance. In addition, individuals in official uniform or masked persons opened fire on people's legs, severely beat others, imposed house arrests, and threatened to punish citizens along with their families if they would not comply."

Hamas dismissed the claims but said it had arrested suspected collaborators, apparently as part of an effort to reassert control over Gaza. "The internal security service was instructed to track collaborators and hit them hard," said Ehab al-Ghsain, a spokesman for the Hamas interior ministry in Gaza. "They arrested dozens of collaborators who attempted to strike the resistance by giving information to the occupation about the fighters."

One woman from near Zeitoun, south of Gaza City, described how masked men with ID cards showing they were members of the Izzedin al-Qassam Brigades, the Hamas armed wing, shot her brother in the legs. The family had fled the house but returned on 18 January, the first day of the Israeli ceasefire. At 8pm several gunmen appeared at the gate asking for her brother, a 36-year-old Fatah military intelligence officer who had not been working since Hamas seized control of Gaza in June 2007. The men searched the house for weapons, but found none and later left.

Early the next morning they returned. "They started firing in the air," said the 23-year-old sister, who declined to give her name for fear of further attacks. "They asked him to put his hands up. They fired one shot into his left knee. He fell to the floor and started screaming and saying: 'I didn't do anything.'"

He was then shot in the right leg and again in the left. "They were holding us back and we were watching him bleeding," she said. The victim is now in a Cairo hospital after two operations on his legs.

She said several of his Fatah colleagues had been targeted: "It's a kind of revenge on Fatah. They thought they were responsible for what was going on in Gaza."

Separately, Hamas is believed to have stopped Palestinians reaching an Israeli field hospital on Israel's side of the border at Erez. "We don't care about it," said Hassan Khalaf, Hamas's deputy health minister. "They are just claiming they care about human beings but they don't."
Posted by: Steve White || 01/30/2009 00:00 || Comments || Link || E-Mail|| [10795 views] Top|| File under:
Aid trucks stranded at Egypt's Gaza border
More than two dozen trucks loaded with food, aid and goods intended for the Gaza Strip were stranded on the Egyptian side of the border Thursday, leaving truckers with little to do but sip tea and exude frustration. The backlog raises questions about whether a new U.N. appeal for $613 million to help Palestinians recover from Israel's three-week offensive in Gaza will do much good without a deal to open the devastated territory's borders.


The backlog isn't the only question ...

"The ordinary people here in Gaza are not getting enough help and are not getting it quickly enough," said John Ging, the top U.N. official in Gaza.

He blamed the aid shortage on the lack of access to Gaza and demanded that the border crossings be opened. "There are thousands of tons of assistance generously donated, sitting in Egypt, Jordan and also in the ports in Israel," said Ging. "That aid should be right here, right now, helping the people who need it."


Hamas seems to be rearming without your help ...

Israeli Cabinet Minister Isaac Herzog told The Associated Press this week that Israel was letting in the maximum amount of aid that the Palestinians in Gaza can absorb -- about 150 trucks per day.

Israel closed its crossings Tuesday after a bomb attack on the Gaza-Israel border killed an Israeli soldier. The Israeli military said the border was later reopened, and 174 trucks were let through on Wednesday and 149 on Thursday.

But the U.N. Relief and Works Agency said aid shipments are hitting bottlenecks on Gaza's borders with both Israel and Egypt. The agency is expected to take the lead in Gaza's reconstruction.

Egyptian officials have not explained why trucks have had trouble entering Gaza through the country's Rafah border crossing. "We don't know why, but it is closed," said an Egyptian border official Thursday.
Posted by: Fred || 01/30/2009 00:00 || Comments || Link || E-Mail|| [10795 views] Top|| File under: Hamas
Israel reopens Gaza border crossings
(AKI) - Israel reopened the border crossings into the Gaza Strip on Wednesday, following Israeli strikes in the Rafah border area in retaliation for the killing of an Israeli soldier by Palestinian militants. The crossings had been closed on Tuesday following the death of the soldier near the border crossing of Kissufim.

A crossings authority official also said that Israel allowed humanitarian aid to reach the coastal territory.

Israel informed the Palestinian Authority "that they reopened the borders in the Strip for dozens of trucks at 7am this morning.(Wednesday)", said Raed Fatouh, quoted by Palestinian news agency Maan. Fatouh also said Israel allowed 110 trucks, 82 of them which were carrying humanitarian aid, through the Kerem Shalom border crossing, located in southern Gaza.

On Tuesday, a top UN official called on Israel to immediately open the crossings. "Israel has a particular responsibility as the occupying power in this context, because of its control of Gaza's borders with Israel, to respect the relevant provisions of international humanitarian law," Under-Secretary-General for Humanitarian Affairs John Holmes told the Security Council.

"It is therefore critical that new steps are taken immediately by the Israeli authorities to move to the sustained reopening of crossing points," he said.

The crossings opened the same day as US envoy to the Middle East and former senator, George Mitchell, began his visit to the region. Mitchell said it was critical that a Gaza-ceasefire after Israel's three-week offensive "be extended and consolidated".

He was speaking on Wednesday after a meeting in Cairo with Egyptian president Hosni Mubarak at the beginning of his week-long tour of the region.
Posted by: Fred || 01/30/2009 00:00 || Comments || Link || E-Mail|| [10799 views] Top|| File under: Hamas
Egypt blocks Iran aid mission to Gaza
An Iranian ship carrying aid for the people in Gaza has been forced away from Egypt after Cairo prohibited the unloading of the ship. For two weeks, the Iran Shahed carrying two-thousand tons of medical and food supplies was held 50km off the coast of Gaza by Egyptian authorities. The Iran Shahed arrived in the Lebanese capital port city of Beirut at 7:14 pm (17:14 GMT) local time, a Press TV correspondent reported on Thursday.

Ghazanfar Rokn-Abadi, the spokesman for the Gaza Reconstruction Committee of Iran, explained on Thursday that the ship was forced to change course after Egypt denied it entry. "We gave the Egyptians a 24-hour deadline to conclude the matter. After they refused to accommodate, the ship changed its course to Lebanon," he said.

The Egyptian government has officially refused to give the relief ship permission to unload aid at the Egyptian seaport of Al-Areesh, an informed source at the Organization of the Islamic Conference confirmed on Wednesday. Earlier this week, Egyptian officials justified their decision to deny the ship entry by accusing the Iranian ship of carrying weapons for the Hamas resistance movement. Israel also joined Egypt, which neighbors the Gaza Strip, in its anti-Iran efforts on the issue, claiming that Tehran was trying to supply Hamas with new Grad-model Katyusha rockets.
Posted by: Fred || 01/30/2009 00:00 || Comments || Link || E-Mail|| [10797 views] Top|| File under: Govt of Iran
Syria-Lebanon-Iran
Cyprus detained Iran arms ship en route to Syria
Cypriot authorities on Thursday detained an Iranian arms ship en route to Syria, a European diplomatic source said. The move apparently came after Israel and the United States requested that Cyprus stop the ship. It is carrying a large amount of weaponry, including artillery rounds and rockets that Israel believes are destined for either Hezbollah or Hamas.

The vessel left the Persian Gulf a few weeks ago and reached about 60 miles from Cyprus' port city of limassol on Wednesday. Since the ship was flying Cyprus' flag, the Cypriot authorities were the only ones authorized to confiscate its cargo.

According to the diplomat, Cypriot customs officials had contacted the Iranian boat and demanded that it sail to limassol to be checked.

The U.S. navy had earlier detained the ship in the Red Sea, but was forced to release it Tuesday when it became apparent that there was no legal basis for holding it. At a press conference in Washington, Admiral Mike Mullen, who heads the Joint Chiefs of Staff, said although American naval personnel boarded the ship and found the weapons, they had no legal authority to impound the arms. He also said he believes the ship is heading for Syria.

Mullen suggested that more stringent resolutions by the UN Security Council would be required, stating clearly that Iran is violating standards against arms smuggling.
Posted by: Fred || 01/30/2009 00:00 || Comments || Link || E-Mail|| [10795 views] Top|| File under: Govt of Iran
Who's in the News
54
[untagged]
6
Govt of Pakistan
6
Hamas
5
Govt of Iran
4
TTP
4
Iraqi Insurgency
3
Jamaat-e-Islami
3
al-Qaeda in Pakistan
1
al-Qaeda in Arabia
1
al-Qaeda in Britain
1
Hezbollah
1
Thai Insurgency
1
Taliban
1
Islamic State of Iraq
Bookmark
E-Mail Me
The Classics
The O Club
Rantburg Store
The Bloids
The Never-ending Story
Thugburg
Gulf War I
The Way We Were
Bio
Merry-Go-Blog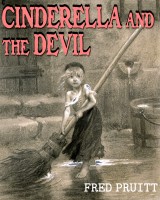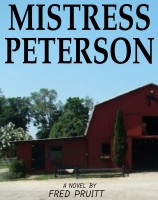 On Sale now!


A multi-volume chronology and reference guide set detailing three years of the Mexican Drug War between 2010 and 2012.

Rantburg.com and borderlandbeat.com correspondent and author Chris Covert presents his first non-fiction work detailing the drug and gang related violence in Mexico.

Chris gives us Mexican press dispatches of drug and gang war violence over three years, presented in a multi volume set intended to chronicle the death, violence and mayhem which has dominated Mexico for six years.
Click here for more information


Meet the Mods
In no particular order...


Steve White
Seafarious
tu3031
badanov
sherry
ryuge
GolfBravoUSMC
Bright Pebbles
trailing wife
Gloria
Fred
Besoeker
Glenmore
Frank G
3dc
Skidmark



Better than the average link...



Rantburg was assembled from recycled algorithms in the United States of America. No trees were destroyed in the production of this weblog. We did hurt some, though. Sorry.
34.239.154.240

Help keep the Burg running! Paypal: