Afghanistan
OIC condemns Korean abductions
(AKI/AsianAge) - The Organisation of the Islamic Conference, which represents 57 mostly Muslim countries, has condemned the killing of a second South Korean hostage in Afghanistan, saying such "savage acts" can never be sanctioned under Islam.

The bullet-riddled body of Shim Sung Min was found by Afghan police in Ghazni province on Tuesday. "We are saddened by the killing of the second hostage," said the organisation's Jeddah-based general secretariat in a statement. "We call for an immediate release of the remaining hostages."

"We remind those who are holding the South Koreans hostage that kidnapping and taking innocent civilians hostage run counter to the tenets of Islam," the statement said. "Islam preaches peace, moderation and coexistence."

Twenty-three South Koreans citizens were abducted on July 19 on a highway as their bus travelled from Kabul to Kandahar. They were members of a Protestant church group on a 10-day relief mission to Afghanistan. Most are women in their 20s and 30s and include teachers and nurses.

On Monday, Al Jazeera TV broadcast a grainy video showing several of the hostages cowering in fear. Some of the women were wearing headscarves. An Al Jazeera anchor said the footage was obtained from a source outside Afghanistan.

The Taliban abductors are demanding the release of at least eight of their members from various Afghan prisons. However, Afghan president Hamid Karzai has pledged not to swap prisoners for hostages.

A spokesperson for the Afghan president told TV networks on Monday that Karzai does not want to turn hostage-taking into an industry.

Analysts say the Afghan government seems to have drawn a line, especially after it was heavily criticised in the past for striking a deal with the Taliban.

Pope Benedict XVI also criticised the Taliban saying the abduction of missionaries was a "grave violation of human dignity." Addressing a crowd at his summer residence near Rome, the pope appealed to the perpetrators to stop their actions and return the hostages unharmed. "Unfortunately the usual practice of exploiting innocent people for their own ends is spreading among armed groups," he said. "It is a grave violation of human dignity that clashes with every elementary norm of civility and rights and gravely offends divine law."

Posted by: Fred || 08/02/2007 00:00 || Comments || Link || E-Mail|| [495 views] Top|| File under: Taliban
A massive phenomenon in Afghanistan: Television
SEVEN years ago, in a very different time in a very different Afghanistan, a medical student named Daoud Sediqi was bicycling from campus when he was stopped by the Taliban's whip-wielding religious police. The young man immediately felt an avalanche of regret, for he was in violation of at least two laws.

One obvious offence was the length of his hair. While the ruling Taliban insisted that men sprout untrimmed beards, they were otherwise opposed to scruffiness and the student had allowed his locks to grow shaggy. His other transgression was more serious. If his captors searched his things, they would find a CD with an X-rated movie. "Fortunately, they didn't look," he recalled. "My only punishment was to have my head shaved because of my long hair."

Now, at 26, he is one of this nation's best-known men, someone sprung from a new wellspring of fame - not a warlord or a mullah, but a television celebrity, the host of "Afghan Star," this nation's "American Idol." Since the fall of the Taliban in late 2001, Afghanistan has been developing in fits and starts. Among the unchanging circumstances that still give people fits: continuing war, inept leaders, corrupt police and woeful living conditions.
Continued on Page 49
Posted by: Fred || 08/02/2007 00:00 || Comments || Link || E-Mail|| [349 views] Top|| File under:
Africa Horn
UN approves Darfur 26,000-strong peacekeeping force
The UN Security Council unanimously approved a 26,000-strong peacekeeping force for Darfur on Tuesday to try to help end four years of fighting that has killed more than 200,000 people in the vast Sudanese region. The force - the first joint peacekeeping mission by the African Union and the United Nations - will replace the beleaguered 7,000-strong AU force now in Darfur no later than Dec. 31.

UN Secretary-General Ban Ki-moon said the resolution will send "a clear and powerful signal" of the UN's commitment to help to the people of Darfur and the surrounding region "and close this tragic chapter in Sudan's history."

But Ban, who has made Darfur a top priority since taking over as UN chief on Jan. 1, stressed that "it is only through a political process that we can achieve a sustainable solution to the conflict."

The secretary-general said it is crucial that a meeting of the parties to the conflict in Arusha, Tanzania, later this week, "yield positive results so as to pave the way for negotiations and, ultimately, a peace agreement."

Sudan's UN ambassador, Abdalmahmood Abdalhaleem Mohamad, told reporters the government would discuss the resolution, which "contained many positive elements, and also it went to considerable extent to satisfy our concerns."

He had reacted harshly to earlier versions of the resolution, calling one circulated last week "ugly" and "awful." Britain and France, the key sponsors of the resolution, then stripped some tough language including the threat of sanctions which Sudan and China opposed.

US Ambassador Zalmay Khalilzad warned that if Sudan doesn't comply with the resolution "the United States will move for the swift adoption of unilateral and multilateral measures."

"Now Sudan faces a choice. Sudan can choose the path of cooperation or defiance," he said. "We look to its government to do the right thing and pursue the path of peace."

Earlier Tuesday, Britain's new prime minister, Gordon Brown, told a U.N. audience that "if any party blocks progress and the killings continue, I and others will redouble our efforts to impose further sanctions."

Britain's UN Ambassador Emyr Jones Parry said the AU-UN force will be the largest peacekeeping force in the world.

The conflict in Darfur began in February 2003, when ethnic African tribes rebelled against what they consider decades of neglect and discrimination by the Arab-dominated government. Sudan's government is accused of retaliating by unleashing a militia of Arab nomads known as the janjaweed - a charge it denies.

The poorly equipped and underfunded African Union force has been unable to stop the fighting, and neither has the Darfur Peace Agreement, signed a year ago by the government and one rebel group. Other rebel factions called the deal insufficient, and fighting has continued.

The UN and Western governments have pressed Sudan since November to accept a three-stage U.N. plan for a joint force.

After stalling for months, Sudanese President Omar al-Bashir agreed in April to a "heavy support package" to strengthen the AU force, including 3,000 U.N. troops, police and civilian personnel along with aircraft and other equipment. The resolution calls for its speedy deployment.

The resolution authorizes the much larger 26,000-strong hybrid force, which will be called UNAMID and have "a predominantly African character," as Sudan demanded.

The force will have up to 19,555 military personnel, including 360 military observers and liaison officers, a civilian component including up to 3,772 international police, and 19 special police units with up to 2,660 officers.
Posted by: Fred || 08/02/2007 00:00 || Comments || Link || E-Mail|| [503 views] Top|| File under: Govt of Sudan
Sudan accepts resolution on Darfur force
Sudan ended months of stonewalling on Wednesday by accepting a UN resolution approving a joint African Union-UN peacekeeping force in Darfur where more than 200,000 people have died in four years.

"We announce our acceptance of the resolution," Foreign Minister Lam Akol told journalists the day after the council unanimously approved the 26,000-strong force.

After months of diplomatic wrangling aimed at replacing an under-equipped AU force of 7,000, the resolution authorised the world's largest peacekeeping force for what the UN has called the world's greatest humanitarian catastrophe.

In addition to the huge death toll, more than one third of Darfur's six-million population has been displaced because of what the United States has branded a genocidal campaign by Khartoum against rebels.

The new force, which could begin deploying in October, will take over from the current AU mission to patrol a vast and mostly arid area in western Sudan roughly the size of France.

Akol also announced "our engagement in applying the part that concerns us" in Resolution 1769, after Khartoum finally agreed to the hybrid force on July 12 on condition that it be comprised essentially of African troops.

Besides requiring acceptance of the deployment, the resolution urges Khartoum and rebel groups to commit themselves to a permanent ceasefire and to join peace talks under AU-UN mediation.

The United States ambassador to the UN Zalmay Khalilzad had warned of "the swift adoption of unilateral and multilateral measures" against Khartoum if it failed to comply with the resolution.

Akol said the resolution "responded to several of Sudan's reserves and concerns" and "only permits the use of force in self-defence" and to "protect civilians in conflict zones without damaging Sudan's sovereignty."
Posted by: Fred || 08/02/2007 00:00 || Comments || Link || E-Mail|| [307 views] Top|| File under: Govt of Sudan
Down Under
Australia deploys loudspeakers and sneak raids against terror
Australian authorities on Wednesday revealed new anti-terror measures ranging from loudspeakers on city streets to plans to secretly search and bug homes and businesses. The proposal to give police unprecedented powers drew immediate criticism amidst concerns over the handling of a recent case against an Indian doctor accused of links to failed car bombings in Britain.

Police and security agencies would be allowed to search the homes and computers of suspects without their knowledge and intercept communications under legislation to go before parliament next week. Police and security officers would be able to assume false identities to gain entry and conduct the surreptitious searches, seize equipment and plant listening devices. The suspects would not have to be informed of the raids for up to 18 months under "delayed notification warrants", the Sydney Morning Herald reported.

Senator Kerry Nettle of the opposition Greens party said an inquiry was needed into the bungled terrorism case against Indian doctor Mohamed Haneef before police were given new powers. "Now is not the time to be proposing extensive new powers for the Australian Federal Police," she said.

Haneef was held in Australia for more than three weeks and charged with providing support to a terror group in connection with June's failed car bombings in London and Glasgow. But the case collapsed last week due to a lack of evidence against the doctor, who had been working in a state government hospital, and he was allowed to fly home to Bangalore.

The installation of loudspeakers on the streets of Australia's biggest city Sydney, meanwhile, was greeted more lightly by the media as a sign of the sort of citizen control employed in countries like North Korea. Dozens of speakers have been installed around Sydney's central business district to tell people what to do in the event of a major emergency like a terror attack, the state government said. The complete system is due to be in operation ahead of the summit meeting of the Asia-Pacific Economic Cooperation (APEC) forum in Sydney next month, which will draw 21 leaders including the US President George W Bush.

But it was not designed specifically for the summit and could be used to deliver a range of messages to people in the city, said Police Minister David Campbell. "If there were a terrorist event or a major building fire and there were people in the streets, this is a way of giving them information", Campbell said.
Posted by: Fred || 08/02/2007 00:00 || Comments || Link || E-Mail|| [328 views] Top|| File under: Global Jihad
Europe
Bosnia Plans to Expel Arabs Who Fought in Its War
When Fadhil Hamdani first came to Bosnia from Iraq in 1979 he had no idea he would stay so long. But after prolonged studies, marriage to a Bosnian woman, the birth of five children and citizenship, the years turned into decades. Now he says he feels more Bosnian than Iraqi. But the Bosnian government does not agree. It views him as a threat to national security and is putting Mr. Hamdani and other foreign fighters who have lived in Bosnia for many years on notice of deportation.

Arabs, the largest group among hundreds of foreign fighters, fought alongside the Bosnian Muslim Army during the war here, from 1992 to 1995, against Serbs and Croats. In return, they were given Bosnian citizenship. Most left after the war, which tore apart Muslim, Serbian and Croatian communities and cost around 100,000 lives. But a number stayed on and settled down.

Bosnian officials say their policies are merely reversing decisions that were illegally made at the war's end. But Bosnian politicians and international officials say that the reversals are primarily motivated by a broader concern: that Bosnia should not be seen as a haven for Islamic militants.

Western officials and local politicians, mostly the Muslims' former opponents, have accused the former fighters of promoting radical Islam and damaging Bosnia's reputation in the process. "Some of their structures have been very active in promoting radical activities in the form of Wahhabism," said Dragan Mektic, Bosnia's deputy security minister, in a recent interview, referring to a strict form of Islam. "The public feel endangered."

Western governments have been encouraging the move. Miroslav Lajcak, a Slovak diplomat who is the high representative of the international community in Bosnia and the senior international official here, has increased pressure on the government to move ahead with the deportations. So far, only two former combatants have actually been expelled, both last year. "The presence of foreign fighters isn't particularly useful for building a modern democratic state," said a Western diplomat closely involved with the review, who spoke on the customary diplomatic condition of anonymity.

While many former fighters who stayed have managed to fit into Bosnian society, others stand out. Imad al-Hussein, a former medical student from Syria with a thick beard, became the public face of the Muslim fighters, or mujahedeen, after the war. He is one of six former fighters the government wants to expel first. The government has not publicly outlined its case against him. His views do lie outside the norms of most Muslims here. For instance, he says that suicide bombings are justifiable but only within Israel. He said in a long interview that he and his former comrades had always acted within the law in Bosnia. But in response to the threat of being removed from his family's home by force, he said: "I keep asking myself, will I be able to contain my instincts. If you defend yourself on your doorstep you become a martyr. And that is a great temptation."

Other veterans are tensely biding their time, and they contend that there is nothing to connect them to any form of illegal activity. "If there was any evidence against us, then why have they let 12 years pass without prosecuting us," said Raffaq Jalili, a Moroccan wounded in the war.


continued at link
Posted by: ryuge || 08/02/2007 01:05 || Comments || Link || E-Mail|| [315 views] Top|| File under: Global Jihad
Italy: North African jihadists pose 'biggest' terror threat
(AKI) - Italy faces its "biggest terrorism risks" from North African jihadists, including some linked to Islamist networks in the Balkans, the Middle East and Central Asia, according to a report by the Italian secret services. "Collaboration and synergies" exist between radical groups within the North African community in Europe and Italy and "events in Tunisia, Morocco and Algeria", the secret services said in the latest update of a periodical report presented to the Italian government on Wednesday.

The report comes just over a week after police arrested three Moroccans - including a local imam - in the central city of Perugia on suspicion of running a "terror school". The imam was found in possession of chemicals that investigators said could be used to manufacture explosives and poisonous substances. "Certain nationalist and neo-[Muslim] fundamentalist factions, in opposition the governments of their [North African] coutries of origin, have developed new initiatives aimed at building a profile in Europe so as to influence the [numerically] substantial [North African] immigrant communties", in Italy and Europe, the report said.

The Italian secret services also warned of a possible resurgence in left-wing terrorism, that bloodied the country during much of the 1970s and 80s. The existence of such a threat was evident, the report said, in the February arrests in northern Italy of 15 suspects allegedly involved in plotting assassinations and other attacks in the name of the Red Brgiades, historically one of Italy's most active leftist terror groups.
Posted by: Fred || 08/02/2007 00:00 || Comments || Link || E-Mail|| [340 views] Top|| File under: al-Qaeda in North Africa
Fifth Column
Murtha Gets $150M In Pork For Selling Out His Country
Rep. John Murtha (D-Pa.), chairman of the House Appropriations defense panel, has secured the most earmarked dollars in the 2008 military spending bill, followed closely by the panel's ranking member Rep. Bill Young (R-Fla.).

Even though Young secured 52 earmarks, worth $117.2 million — and co-sponsored at least $27 million worth of others — Murtha's 48 earmarks amount to a total of $150.5 million, according to a database compiled by the watchdog organization Taxpayers for Common Sense (TCS).
Posted by: Anonymoose || 08/02/2007 20:00 || Comments || Link || E-Mail|| [345 views] Top|| File under: Global Jihad
Now CAIR Is Going After Video Games, Islamo rage in action
Hat Tip to LGF.
The Council on American-Islamic Relations (CAIR) announced today that the phrase "Allahu akbar" will be removed from the upcoming Capcom game, Zack & Wiki. Meaning "God is most Great" it is a common prayer in Islam. Capcom had apparently received complaints over the inclusion of the phrase from other parties as well.

"We have already shot contacted the team working on the game, and the phrase has been removed from the game and will not be heard in future videos released to the public," said a Capcom spokesperson to CAIR. "We appreciated Capcom's willingness to address Muslim concerns and applaud the company's swift capitulation and appropriate actions," said CAIR Communications Coordinator Amina Rubin.

Zack & Wiki is a cartoon-ish adventure title focusing on finding pirate treasure using the Wii Remote. It is expected to release on October 16, 2007. The article's writer David Radd with a link to CAIR's website, comments's "why it was there in the first place nobody knows."
Rather than ask WTF is CAIR's problem?
Dhimmi Dave.

This article starring:
AMINA RUBIN
Council on American-Islamic Relations
Council on American-Islamic Relations
Posted by: Icerigger || 08/02/2007 09:30 || Comments || Link || E-Mail|| [305 views] Top|| File under: Global Jihad
Home Front: WoT
Researcher's Analysis of al Qaeda Images Reveals Surprises
Neal Krawetz, a researcher and computer security consultant, gave an interesting presentation today at the BlackHat security conference in Las Vegas about analyzing digital photographs and video images for alterations and enhancements.

Using a program he wrote (and provided on the conference CD-ROM) Krawetz could print out the quantization tables in a JPEG file (that indicate how the image was compressed) and determine the last tool that created the image -- that is, the make and model of the camera if the image is original or the version of Photoshop that was used to alter and re-save the image.

Comparing that data to the metadata embedded in the image he could determine if the photo was original or had been re-saved or altered. Then, using error level analysis of an image he could determine what were the last parts of an image that were added or modified.

Error level analysis involves re-saving an image at a known error rate (90%, for example), then subtracting the re-saved image from the original image to see every pixel that changed and the degree to which it changed. The modified versions will indicate a different error level than the original image.

You can see the difference in the two pictures (right) of a bookshelf. Krawetz added some books and a toy dinosaur to the original image -- both of which show up clearly in the second picture after he's completed the error level analysis.

But more interesting were the examples Krawetz gave of al Qaeda images. Krawetz took an image from a 2006 al Qaeda video of Ayman al-Zawahiri (above right), a senior member of the terrorist organization. The image shows al-Zawahiri sitting in front of a desk and banner with writing on it. But after conducting his error analysis Krawetz was able to determine that al-Zawahiri's image was superimposed in front of the background -- and was most likely videotaped in front of a black sheet.

Krawetz was also able to determine that the writing on the banner behind al-Zawahiri's head was added to the image afterward. In the second picture above showing the results of the error level analysis, the light clusters on the image indicate areas of the image that were added or changed. The subtitles and logos in the upper right and lower left corners (IntelCenter is an organization that monitors terrorist activity and As-Sahab is the video production branch of al Qaeda) were all added at the same time, while the banner writing was added at a different time, likely around the same time that al-Zawahiri was added, Krawetz says.

Even more interesting is the analysis he conducted on another 2006 video image of Azzam al-Amriki showing him in a white room with a desk, computer and some books in the background. Error level analysis shows that the books in the lower right-hand corner of the image have a different error level than the items in the rest of the image, suggesting they were added later. In fact the books register the same error level as the subtitles and As-Sahab logo.

Further analysis also shows that the books have a different color range than the rest of the image, indicating that they came from an alternate source. Krawetz wasn't able to determine what the books were but says if they were religious books, they might have simply been added to lend authority and reverence to the video. It's also possible, he says, that such details could be added to a picture to send a message in code to al Qaeda operatives.
Posted by: Delphi || 08/02/2007 11:03 || Comments || Link || E-Mail|| [309 views] Top|| File under: al-Qaeda
India-Pakistan
Hit Qaeda targets in Pakistan: Obama
Barak Obama, trailing front-runner for Democratic party nomination Hillary Clinton, has hit out at Pakistan, apparently in an attempt to meet the charge that foreign policy is his weakest suit. He told a meeting Wednesday that the United States must be willing to hit what he called Al Qaeda targets in Pakistan. He also said if he were elected, he would make aid to Pakistan conditional on its performance in the war against terrorism. "I would make our conditions clear: Pakistan must make substantial progress in closing down the training camps, evicting foreign fighters, and preventing the Taliban from using Pakistan as a staging area for attacks in Afghanistan." He also charged that new recruits are being trained in Pakistan by "those who attacked us".

He said, "If we have actionable intelligence about high-value terrorist targets and President Musharraf won't act, we will." The Pakistan Foreign Office declined to comment without seeing Obama's exact remarks, but issued a general warning for candidates. "He (Obama) is not the president of the United States, we do not make comments on the observations of individual politicians. However, these are serious matters and should not be used for point-scoring," FO spokeswoman Tasnim Aslam told AFP.
Posted by: Fred || 08/02/2007 00:00 || Comments || Link || E-Mail|| [491 views] Top|| File under: al-Qaeda
NA minus MMA denounces extremism
National Assembly Speaker Chaudhry Amir Hussain on Wednesday rescued the treasury from a possible embarrassment by abruptly adjourning the house proceedings, which lacked quorum despite the presence of Prime Minister Shaukat Aziz and Pakistan Muslim League President Chaudhry Shujaat Hussain in the NA.

Interior Minister Aftab Ahmed Khan Sherpao was winding up his speech on law and order with special reference to the Lal Masjid operation when the Muthida Majlis-e-Amal (MMA) pointed out the quorum. Sensing the lack of the required quorum, the speaker adjourned the proceedings and asked the minister to complete his speech today (Thursday). Earlier, in a rare consensus in the lower house, NA members across party lines, except the MMA, denounced extremism and called for a national consensus to deal with this growing menace.

Expect MMA members, almost all members representing different parties on both sides of the divide called for reforms in the madrassa system and a purge of weapons from society. Mehmood Khan Achakzai, a Baloch nationalist, said taking US threats to strike in Pakistan must be taken seriously and the American government should be given a "rational" answer to the US intelligence reports regarding growing terrorist networks in Pakistan. He also demanded that the speaker convene a joint parliament session and hold an in-camera briefing for the members.
Posted by: Fred || 08/02/2007 00:00 || Comments || Link || E-Mail|| [330 views] Top|| File under: Muttahida Majlis-e-Amal
'6 mosques demolished in capital in last 3 years'
Interior Minister Aftab Ahmed Khan Sherpao on Wednesday informed the National Assembly that six illegally constructed mosques had been demolished in the federal capital during the past three years.

He was answering a question posed to him by Muttahida Majlis-e-Amal MNA Shabbir Ahmed Khan. He said two of the mosques, both named Amir Hamza mosque, had been on Murree Road and Sector F-10/4. He said Masjid Syedna Abbas, which was built on Orchard Road, was demolished because it was occupying land that was meant for orchards/farms.

The Interior Minister said Masjid Syedna Ali was demolished because it was constructed on land allocated for a judicial and administrative complex. He said Masjid Umer, located in Sector G-8, was razed because it had been illegally constructed on a planned parking area. The Al-Shufa mosque in Sector I-8/3 was demolished on the complaints of residents of the area, he added.

Posted by: Fred || 08/02/2007 00:00 || Comments || Link || E-Mail|| [479 views] Top|| File under: Muttahida Majlis-e-Amal
Terrorists may target MPs: intelligence officials
Intelligence agencies have warned of terrorist attacks at Parliament House and Parliament Lodges in Islamabad as revenge for the Lal Masjid operation. Daily Times has learnt that intelligence agencies have reported to the Interior Ministry that terrorists could hit parliament while it is in session and several parliamentarians are staying at the lodges. The report says that the terrorists could use an improvised explosive device, suicide attack or car bombing to target parliamentarians. It recommended that security be enhanced in and around Parliament House and the Parliament Lodges. The Interior Ministry has ordered walkthrough gates and cameras installed at the entrance of the Parliament Lodges. The district administration has increased the presence at the lodges, while the Frontier Constabulary is manning the Ministers' Enclave. Islamabad Deputy Commissioner Chaudhry Mohammad Ali said that "foolproof" security arrangements had been made in the entire city.
Posted by: Fred || 08/02/2007 00:00 || Comments || Link || E-Mail|| [471 views] Top|| File under: Taliban
PU shops closed by IJT reopen after two days
Two of the busiest shops in the Punjab University's Student-Teacher Shopping Centre reopened on Wednesday after they were shut down forcibly by the Islami Jamiat Talaba's (IJT) Food and Price Control Committee two days ago.

Apparently on loan from Zimbob...

The IJT had shut the shops down on Monday accusing them of overcharging. The IJT allowed them to reopen on Wednesday.

Surely after being relieved of their 'excess profits'

The IJT has made its Food and Price Control Committee, which according to PU IJT nazim Mohammad Ayub, hears complaints against shopkeepers accused of overcharging and if they find the shopkeepers guilty, they close the shops. On Monday, IJT activists had forced the two shops to shut down and put up posters outside the shops announcing that the shops had been closed on orders of the Price and Food Committee of the PU IJT.

The shopkeepers of Tahir General Store and Sheikh Brothers Departmental Store told Daily Times on Tuesday that they were worried and were not confident if they should complain against the IJT for forcing them to close their shops. They said they were not guilty of overcharging and alleged that the IJT had only closed their shops because the IJT wanted to hand over the shops to its favourites.

Shopkeeping is unislamic. Only booty from wars is halal, economically speaking.

Another shopkeeper in the PU Student Teacher Commercial Centre told Daily Times that no shopkeeper in the market was happy with the IJT and its illegal committee, but they could not do anything because the IJT was influential and PU authorities seldom took action against it.

NB: Punjab U has five mosques and zero bookstores.



This article starring:
MOHAMAD AIUB
Islami Jamiat Talaba
Islami Jamiat Talaba
Posted by: Fred || 08/02/2007 00:00 || Comments || Link || E-Mail|| [314 views] Top|| File under: Jamaat-e-Islami
Iraq
Testimony Differs in Iraq Rape-Slaying
A witness's assertion that he misled military prosecutors has left them struggling with their case against a soldier accused of conspiring to rape and kill and Iraqi girl and kill her family.

Spc. James Barker testified Wednesday that he had allowed investigators to draft sworn statements for him that implicated Pfc. Jesse Spielman in the crime. As part of his plea deal last year, Barker signed a document saying, among other things, that Spielman was part of the conspiracy to attack the family and that he knew of plans to rape the 14-year-old girl. His testimony on the third day of Spielman's court-martial came as a blow to prosecutors who have little evidence from the assault beyond soldiers' statements and crime scene photographs.

Spielman, 22, of Chambersburg, Pa., is charged with rape and murder in the March 12, 2006, assault of a family in Mahmoudiya, a village about 20 miles south of Baghdad. Central to his case is a document - called a stipulation of fact - that is part of plea agreements three soldiers have made with prosecutors. Barker's signature on the document saved him from a possible death sentence.

Barker testified Wednesday that several portions of the document were untrue, including references to Spielman's role in the conspiracy to attack the family and his knowledge of plans to rape the girl.

Sgt. Paul E. Cortez testified earlier in the day that Spielman stood guard as his fellow soldiers raped the girl. Cortez said Spielman was within a few feet of the others as they held down the screaming girl but did nothing to stop them. Barker and Cortez were convicted of rape and murder and have given investigators conflicting statements about whether Spielman knew of the plan to rape the girl and was present when they discussed it over swigs from bottles of whiskey and gin mixed with energy drinks, according to testimony.

Prosecutors do not say Spielman took part in the rape or murders, but allege he went to the house knowing what the others intended to do and served as a lookout. Spielman pleaded guilty Monday to lesser charges of conspiracy to obstructing justice, arson, wrongfully touching a corpse and drinking.
Posted by: ryuge || 08/02/2007 08:15 || Comments || Link || E-Mail|| [323 views] Top|| File under:
Israel-Palestine-Jordan
Hamas shows proof of PA corruption
Two paintings worth $66,000 were presented as a gift to a woman in Paris by the PA, which also paid millions of dollars to cover the personal expenses of senior Fatah officials and their families, according to documents released by Hamas on Tuesday.

The documents, which were seized by Hamas at various PA institutions in the Gaza Strip in mid-June, were presented to the Palestinian public by top Hamas leader Mahmoud Zahar during a press conference in Gaza City. The 30 documents that were released Tuesday are related to the period when Yasser Arafat was chairman of the PA, between 1994 and 2004.

Fatah officials in Ramallah reacted with fury to the revelations, accusing Hamas of seeking to mislead the Palestinians through lies and forgery. But Palestinian journalist who examined the documents said they all appeared to be authentic and that there was no reason to doubt their credibility.


Hamas sez Fatah are a bunch of crooks.
Fatah sez Hamas are a bunch of thieves.
I say they're both right.

*I* sez they're both a bunch of greedy doody heads.

One of the documents showed that Arafat had approved the payment of some $30,000 to cover university tuition fees in London for the daughters of his media adviser. Another one revealed that Arafat had approved an annual payment of $9,000 to cover the university tuition of the son of another senior official who was studying in Germany.


Sonny didn't feel like trapping on a boom vest, did he?

The documents also showed that the PA had invested international funds in various economic projects, especially in Lebanon. In one case, a senior Fatah official living in Lebanon was given hundreds of thousands of dollars to purchase houses and luxurious vehicles. He also received $40,000 to pay for his son's wedding and another $130,000 as compensation for damages caused to his daughter's car.

Zahar also presented documents that showed that the Fatah-controlled PA security forces had been involved in commercial activities and in tax-collection, in violation of PA laws. He said some of the activities were carried out when current PA Prime Minister Salaam Fayad served as finance minister under Arafat.


Because they're all crooks, you see.

Fahmi Za'areer, a Fatah spokesman in the West Bank, called on Hamas to inform the Palestinians about the fate of millions of dollars that the Islamist movement received from Iran and Qatar over the past two years.

Meanwhile, Ihab al-Ghissin, a top official at the Hamas-run Interior Ministry in the Gaza Strip, announced that his movement was planning to establish a new intelligence service in the coming weeks. "The new force will be called the Internal Security Apparatus and it will replace the Preventive Security Force that has been dismantled in the Gaza Strip," he said. He said members of the former Fatah-controlled security forces in the Gaza Strip would be permitted to join the new service.
Posted by: Fred || 08/02/2007 00:00 || Comments || Link || E-Mail|| [296 views] Top|| File under: Hamas
Hamas broadcasting radio propaganda in Hebrew
Hamas has begun airing propaganda in Hebrew, Channel 10 reported Wednesday. Recently, songs featuring lyrics such as "We want [Ariel] Sharon's head," "Make mincemeat out of the Jews," and "A terror attack every minute" (all in Hebrew) have been picked up on 107.2 FM, a Gaza-based Hamas-run station.
Posted by: Fred || 08/02/2007 00:00 || Comments || Link || E-Mail|| [294 views] Top|| File under: Hamas
Hamas bans popular TV talk show
The Hamas Ministry of Information on Wednesday ordered the Ramattan News Agency and Media Services to stop broadcasting a popular TV show that dealt with the current situation in the Gaza Strip.

The agency had been recording and broadcasting the show on behalf of Fatah-controlled Palestine TV ever since Hamas took control over the Gaza Strip.

Palestine TV, which has since stopped broadcasting for the Gaza Strip, is now using its Ramallah studios only. But like most stations, Palestine TV has been forced to use the services of Ramattan, the largest agency for television productions in the Gaza Strip.

On Wednesday morning, the Ramattan staff received a letter from the Hamas Ministry of Information instructing the agency to stop broadcasting the talk show, which is called Red Line. The program is presented by Palestinian author and journalist Hassan al-Kashef, a former director-general of the PA Ministry of Information.

Hamas justified the decision to drop the talk show by claiming that the fate of Palestine TV in the Gaza Strip had yet to be decided following the latest developments there.

The last show, which was aired last Wednesday, dealt with the legal issues pertaining to Hamas's violent takeover of the Gaza Strip and the role of the Palestinian security forces in imposing law and order. Three Palestinian lawyers working for different human rights groups who appeared on the show were critical of Hamas's performance in the Gaza Strip.

Kashef, who lives in the Gaza Strip, said no one from Hamas informed him of the decision to drop his show. He said the order was sent to Ramattan, which relayed it to the heads of Palestine TV in Ramallah.

The decision to ban the talk show comes only days after Hamas banned the distribution of Fatah-controlled newspapers in the Gaza Strip. Hamas justified the ban by accusing the newspapers, which are published in east Jerusalem and Ramallah, of inciting against Hamas.

Tawfik Abu Khoussa, deputy chairman of the Fatah-dominated Palestinian Journalists Syndicate, strongly condemned the decision to prevent the airing of the talk show.
Posted by: Fred || 08/02/2007 00:00 || Comments || Link || E-Mail|| [288 views] Top|| File under: Hamas
Hamas brushes off ME peace summit
Senior Hamas official Moussa Abu Marzouk brushed off the planned Middle East peace conference as a publicity stunt, warning that the attempt would fail. In an interview with AP, Abu Marzouk warned that isolating Gaza - home to 1.3 million Palestinians - would breed a dangerous, long-term bitterness between Gazans and Abbas's leadership. "If they expect peace to come through conferences that exclude Hamas, they are wrong," Abu Marzouk, deputy head of Hamas' political bureau and the group's No. 2, told The Associated Press.

In an interview with AP, Abu Marzouk warned that isolating Gaza - home to 1.3 million Palestinians - would breed a dangerous, long-term bitterness between Gazans and Abbas's leadership. "If they expect peace to come through conferences that exclude Hamas, they are wrong," Abu Marzouk, deputy head of Hamas' political bureau and the group's No. 2, told The Associated Press.

Conferences "cannot disregard the fact that Hamas is strongest on the Palestinian street level," he said, speaking in his office in the Syrian capital, where he and other top Hamas leaders live in exile. "I think it is a publicity stunt, a meeting during which they will only talk," he said. "There is no choice for the Palestinians except to continue with the resistance, and all this talk about a peace conference is, in short, futile."

Abu Marzouk accused Abbas of "betting on the Americans and Israelis and turning his back on his own people" by allowing the siege of Gaza to continue and rejecting any attempts to mediate a compromise between Hamas and Fatah. "If Abu Mazen persists in trying to besiege the Gaza Strip, there will arise a psychological situation for the residents of Gaza that I think cannot be reversed," he said, using Abbas' nickname. "Abu Mazen thinks that through such measures he can remove Hamas from Gaza. I think that through such behavior, Mahmoud Abbas is removing himself from the hearts and minds of Palestinians in Gaza and all Palestinians everywhere," Abu Marzouk said.

He reiterated that Hamas did not want to rule Gaza on its own and said a dialogue leading to a new unity government between Hamas and Fatah and the restructuring of Palestinian security forces was the key to resolving the crisis. "We do not want to create a state in Gaza... We think that the Gaza Strip, West Bank and Jerusalem are one geographic entity that should be administered by one central government agreed on between Fatah and Hamas," Abu Marzouk said.

This article starring:
MUSA ABU MARZUK
Hamas
Hamas
Posted by: Fred || 08/02/2007 00:00 || Comments || Link || E-Mail|| [489 views] Top|| File under: Hamas
Olmert to Rice: Hamas must 'be kept out of the game'
During his meeting with US Secretary of State Condoleezza Rice, Prime Minister Ehud Olmert stressed, according to Israeli officials, that Hamas must "be kept out of the game."

Further, Olmert articulated Israel's concern about transferring security control over West Bank cities to the PA before adequate security guarantees could be provided.

This was Rice's first visit here since Hamas took control of the Gaza Strip in June. Olmert spelled out the various moves Israel has taken to bolster PA Chairman Mahmoud Abbas, including releasing frozen tax revenue, releasing security prisoners, granting amnesty to 180 fugitives, providing humanitarian assistance to Gaza and increasing security cooperation.

Rice arrived in Jerusalem from Jeddah, where she met with the Saudi leadership in an effort to win a committment of Saudi participation in the upcoming Mideast peace conference. At a press conference with Rice and US Defense Secretary Robert Gates, Saudi Foreign Minister Saud al-Faisal said, "When we get an invitation from the minister [Rice] to attend, when this takes place, we will study it and we will be keen to attend."
Posted by: Fred || 08/02/2007 00:00 || Comments || Link || E-Mail|| [321 views] Top|| File under: Hamas
Syria-Lebanon-Iran
Iran: Israel, not Iran, violates human rights
Iran called Israel's recent accusation of widespread human rights violations in the Islamic republic baseless and denounced Israel's "horrific human rights record" in a letter to the UN secretary-general obtained Wednesday.

Iran's new UN ambassador, Mohammad Khazaee, said his government would not respond to the "baseless allegations and distortions about the situation of human rights in the Islamic Republic of Iran."

Israel's "futile" attempt "to raise allegations against others' human rights situation is nothing but a preposterous, and indeed tired, practice to distract the international community's attention from its shameful human rights record," he said.

Khazaee was responding to a June 19 letter from Israel's deputy UN ambassador Daniel Carmon to Secretary-General Ban Ki-moon urging the international community to speak out against Iran's "systemic, grave, and widespread" violation of human rights.

Posted by: Fred || 08/02/2007 00:00 || Comments || Link || E-Mail|| [345 views] Top|| File under: Govt of Iran
Terror Networks
New Al Qaeda Web Ad Threatens 'Big Surprise'
A new al Qaeda propaganda ad, headlined "Wait for the Big Surprise" and featuring a digitally altered photograph of President George Bush and Pakistan's President Pervez Musharraf standing in front of a burning White House, was posted on the Internet today.

There is no additional information provided in the ad, and it closes with the words, "Soon -- God willing," written across the screen and repeated several times.
Posted by: 3dc || 08/02/2007 14:53 || Comments || Link || E-Mail|| [507 views] Top|| File under: al-Qaeda
Second Life and WoW "plagued by terrorists"
Mods, I wasn't sure where this should be filed. Please place where it would be appropriate. Thanks



AUSSIE SECURITY experts claim that Second Life and online games such as World of Warcraft are being used to train terrorists.

According to the Australian newspaper a terror campaign has been waged in Second Life which has left a trail of virtual dead and injured, and caused hundreds of thousands of dollars' damage.

Apparently there are three jihadi terrorists registered and two elite jihadist terrorist groups in Second Life and they use the site for recruiting and training. This is on top of the Second Life Liberation Army, which has been responsible for some computer-coded atomic bombings of stores on the site.

Rohan Gunaratna, author of Inside al-Qa'ida, said terrorists are rehearsing their operations in Second Life because they can't practice in the real world.

Kevin Zuccato, head of the Australian High Tech Crime Centre in Canberra, says terrorists can gain training in games such as World of Warcraft in a simulated environment, using weapons that are identical to real-world armaments.

So we can expect more terrorist attacks involving broadswords and Heathrow airport to be closed due to suicide dragons.
Posted by: Delphi || 08/02/2007 12:05 || Comments || Link || E-Mail|| [341 views] Top|| File under: Global Jihad
Who's in the News
28
[untagged]
11
Taliban
11
Global Jihad
6
Iraqi Insurgency
6
Hamas
4
al-Qaeda in Iraq
3
al-Qaeda
2
al-Qaeda in North Africa
2
Muttahida Majlis-e-Amal
2
Govt of Sudan
1
Thai Insurgency
1
Fatah al-Islam
1
Govt of Iran
1
Hezbollah
1
Hizbul Mujaheddin
1
Hizb-ut-Tahrir
1
Jamaat-e-Islami
1
Popular Resistance Committees
Bookmark
E-Mail Me
The Classics
The O Club
Rantburg Store
The Bloids
The Never-ending Story
Thugburg
Gulf War I
The Way We Were
Bio
Merry-Go-Blog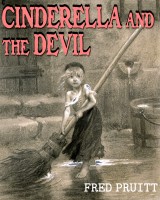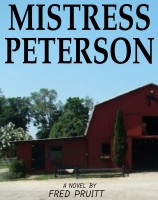 On Sale now!


A multi-volume chronology and reference guide set detailing three years of the Mexican Drug War between 2010 and 2012.

Rantburg.com and borderlandbeat.com correspondent and author Chris Covert presents his first non-fiction work detailing the drug and gang related violence in Mexico.

Chris gives us Mexican press dispatches of drug and gang war violence over three years, presented in a multi volume set intended to chronicle the death, violence and mayhem which has dominated Mexico for six years.
Click here for more information


Meet the Mods
In no particular order...


Steve White
Seafarious
Pappy
lotp
Scooter McGruder
john frum
tu3031
badanov
sherry
ryuge
GolfBravoUSMC
Bright Pebbles
trailing wife
Gloria
Fred
Besoeker
Glenmore
Frank G
3dc
Skidmark
Alaska Paul



Better than the average link...



Rantburg was assembled from recycled algorithms in the United States of America. No trees were destroyed in the production of this weblog. We did hurt some, though. Sorry.
3.221.159.255