-Short Attention Span Theater-
New Radioactive Plant Life Discovered

Indian region sees hope in hot chili

CHANGPOOL, India -- The farmer, a quiet man with an easy smile, has spent a lifetime eating a chili pepper with a strange name and a vicious bite. His mother stirred them into sauces. His wife puts them out for dinner raw, blood-red morsels of pain to be nibbled - carefully, very carefully - with whatever she's serving. Around here, in the hills of northeastern India, it's called the "bhut jolokia" - the "ghost chili." Anyone who has tried it, they say, could end up an apparition.


It's called "bhut jolokia" because in the morning, the jolokia's on your bhut.


Continued on Page 49
Posted by: Zenster || 08/02/2007 05:58 || Comments || Link || E-Mail|| [361 views] Top|| File under:
Lileks on the Minneapolis bridge collapse
A final note: I've driven across this bridge every few days for thirty years. There are bridges, and there are bridges; this one had the most magnificent view of downtown available, and it's a miracle I never rear-ended anyone while gawking at the skyline, the old Stone Bridge, the Mississippi. You always felt proud to be here when you crossed that bridge, pleased to live in such a beautiful place. Didn't matter if it was summer twilight or hard cold winter noon - Minneapolis always seemed to be standing at attention, posing for a formal portrait. We'll have that view again – but it'll take a generation before it's no longer tinged with regret and remembrance.

We'll pass on the usual Good Morning message today. It's not a good morning.

11:18 PM A structural engineer reacts to the bridge's last evaluation here. File away for future reference.
Continued on Page 49
Posted by: Mike || 08/02/2007 05:57 || Comments || Link || E-Mail|| [1300 views] Top|| File under:
WFP appeals for $118m in food aid for Zimbabwe
The United Nations food agency on Wednesday appealed for $118-million in expanded food aid for Zimbabwe and pledged to assist about 3,3-million starving citizens of that country.


No. As Tolstoy once said, don't delay the revolution.

The World Food Programme (WFP) said in a statement that it plans to provide, over the next eight months, food aid to up to 3,3-million Zimbabweans facing severe food shortages. "Hundreds of thousands of Zimbabweans are already starting to run out of food and several million more will be reliant on humanitarian assistance by the end of the year," said WFP regional director Amir Abdulla. "WFP plans to feed more than 10 times the current number of beneficiaries over the next eight months to avert the threat of widespread hunger, but to do this we need more donations and we need them immediately."

The WFP has 138 000 metric tonnes of food already in stock or in the pipeline for Zimbabwe but still needs another 207 000 tonnes of cereals and other commodities, valued at $118-million, to cover its increased relief activities from now until April.

Without additional funds, WFP's food stocks would begin to run dry in September and will be completely exhausted by December, just as the crisis reaches its peak, it said. In addition, a group of United States-sponsored NGOs known as C-Safe plans to distribute food to another 800 000 vulnerable Zimbabweans, giving a combined total of 4,1 million people, it said.
Posted by: Fred || 08/02/2007 00:00 || Comments || Link || E-Mail|| [555 views] Top|| File under:
Water shortage looms in Harare
Taps in the Zimbabwean capital, Harare, are running dry even though the city's main supply dams are more than 60% full, according to figures from the Zimbabwe National Water Authority (Zinwa). With more than half of Harare's three million inhabitants now experiencing water shortages, residents are resorting to desperate measures to find supplies.

Carrying a large bucket to work has become a daily task for Tedious Marembo, employed as a cleaner at a block of government offices in the city. This building is never without water, because it houses three government ministries. So Marembo fills his bucket at work to provide water for his wife and two children who live in Kuwadzana, a poor suburb in the south-west of Harare. "My wife has to walk a long distance to get water at a church in my neighbourhood where a borehole was sunk, [and] she has to pay Z$50 000 for a bucket. The only way I can help her cope with household chores is to carry with me a 20-litre bucket to bring water from my workplace," he said.

At the official exchange rate, Z$50 000 is worth $200; at the black-market rate, however, it would only buy 36 US cents at the time of writing. On average, civil servants earn four million Zimbabwe dollars -– a little over $22 per month, at unofficial rates.
Posted by: Fred || 08/02/2007 00:00 || Comments || Link || E-Mail|| [298 views] Top|| File under:
Bangladesh
Khaleda finds conspiracy to split her party
BNP Chairperson Khaleda Zia has said those who do not want Bangladesh to stand holding its head high are conspiring to split her party. "Those who do not want Bangladesh's progress are conspiring to break the party. BNP believes in Bangladeshi nationalism and religious values. Leaders and workers of our party have pure patriotism," she told the former and present leaders of Chandpur district unit of Jatiyatabadi Chhatra Dal during a teleconference Tuesday night. "The genuine leaders and workers of BNP and its front organisations cannot have any relation with those who are conspiring against the party, the country and its democracy," said the former prime minister.

She said BNP is a popular party that came to power more than once and earned people's confidence by making remarkable contributions to nation building. "Having seen the huge popularity, multidimensional conspiracies are on at the moment to destroy the party. And for this a few opportunist leaders of the party have been chosen."

Khaleda said those who want to split the party are not genuine leaders of BNP. "No genuine, patriotic and nationalist leader can be in the conspiracy to break it."

Posted by: Fred || 08/02/2007 09:00 || Comments || Link || E-Mail|| [316 views] Top|| File under:
SC stays Hasina's bail order till Aug 14
The Supreme Court (SC) today stayed the delivery of the judgement till August 14 on the government appeal filed against the High Court (HC) order granting bail to detained Awami league (AL) chief Sheikh Hasina in an extortion case.

The SC stayed the judgement for disposal of the ruling upon the government to explain why the approval of the case under the emergency powers rules would not be declared illegal. It also directed to dispose the rules by August 14.

The full bench of the Appellate Division headed by Chief Justice Mohammad Ruhul Amin passed the ruling.

On July 31, the government filed the appeal with the SC challenging a HC order granting ad interim bail to Hasina in Tk 2.99 crore extortion case and also directing the government not to hold trial of the case under the emergency power rules.

On July 30, the HC, following a writ petition filed on behalf of Hasina, granted bail to Hasina. It also stayed the inclusion of the extortion case under the emergency powers rules and issued rule upon the government to explain why the approval of the case under the emergency powers rules would not be declared illegal. The rule is returnable with two weeks.

Earlier on June 13, Managing Director of Eastcoast Trading Pvt Ltd Azam J Chowdhury charged Hasina and Sheikh Fazlul Karim Selim with extorting Tk 2.99 crore from him for the work of Siddhirganj Power Plant in Narayanganj.
Posted by: Fred || 08/02/2007 08:59 || Comments || Link || E-Mail|| [308 views] Top|| File under:
Caribbean-Latin America
Sean Penn praised by Venezuela's Chavez
This should do wonders for the gross on his next one...


CARACAS, Venezuela - Venezuelan President Hugo Chavez has praised Sean Penn for his critical stance against the war in Iraq, saying the two chatted by phone and soon plan to meet in person.


Yeah...like...have your people call my people...


Chavez said Penn traveled to Venezuela this week wanting to learn more about the situation in the country and walked around some of Caracas' poor barrios on his own.


Did he bring his leaky boat?




Just the red plastic cup will do ...

"Welcome to Venezuela, Mr. Penn. What drives him is consciousness, the search for new paths," Chavez said Wednesday in a televised speech. "He's one of the greatest opponents of the Iraq invasion."


Yeah...man. Like...thanks.


Chavez read aloud from a recent open letter by Penn to President Bush in which the actor condemned the Iraq war and called for Bush to be impeached, saying the president along with Vice President Dick Cheney and Secretary of State Condoleezza Rice are "villainously and criminally obscene people."


And I was in "All the Kings Men" so I'd, like, know...


The socialist president, who shares those views, said he and Penn talked by phone — "with my bad English but we understood each other more or less."


But he mumbles though, that gringo...


Chavez said the two plan to meet Thursday. He called the actor "well-informed about what is happening in the United States and the world, in spite of being in Hollywood."


Ha. Even Hugo thinks they're assholes...


What's more, Chavez said, "he's made great films." The Venezuelan leader said he recently watched Penn's Oscar-winning performance in the film "Mystic River."


Guess he didn't see "The Interpeter or "I Am Sam"?


For his part, Penn on Wednesday toured Venezuela's new film studios on the outskirts of Caracas. Penn, whose visit was unannounced, did not speak publicly.
Cuz...I'M SOOOOOOO WASTED!!!
Posted by: tu3031 || 08/02/2007 10:59 || Comments || Link || E-Mail|| [358 views] Top|| File under:
Venezuela court: Anti-Chavez channel to stay up
Venezuela's Supreme Court ruled that an opposition-aligned TV channel will remain on cable for now, acting just hours before a government-set deadline that could have yanked it from the cable lineup.

The Supreme Court of Justice said in a statement Wednesday that it suspended the telecommunications commission's order for Radio Caracas Television and other cable channels to register as national producers, a category that would require them to interrupt programming to carry some of President Hugo Chavez's speeches.

With its ruling, the court - which was selected by the Chavez-dominated National Assembly - defused a political standoff and opened the way for it to consider which cable and satellite channels should be bound by rules requiring domestic stations to transmit government-mandated programming.

Posted by: Fred || 08/02/2007 00:00 || Comments || Link || E-Mail|| [317 views] Top|| File under:
Caucasus/Russia/Central Asia
Red On Red: Gazprom threatens new gas war with Belarus
Moscow/Minsk - The Russian energy giant Gazprom Tuesday accused Belarus of failing to pay for energy delivered, and threatened to cut off natural gas to the former Soviet republic. If carried out, the move would almost certainly reduce natural gas deliveries to Europe, and increase European prices for the fuel, as Europe receives some 25 per cent of its natural gas from Gazprom.

A statement from the Russian natural gas monopolist warned the Belarusian government it intended to reduce deliveries to Belarus to 45 per cent of present volumes. Russia's largest corporation, Gazprom said the cut was necessary because Belarus' government had only paid for the value of gas received from Russia from January through June, by roughly the same 45 per cent amount.

The Belarusian debt to Gazprom for the six-month period is reportedly 456 million dollars, according to the company. The cut will go into effect on August 3, the Belapan news agency reported.

A similar dispute between Gazprom and Minsk at the beginning of 2007 over oil pricing reduced Russian oil deliveries to Europe for more than a week, spiking the price of the fuel across East Europe and even as far away as Italy.

'We have serious concern...and we call on both sides to resolve this dispute as soon as possible,' said Martin Selmayr, spokesman for the European Union, at a Brussels press conference.
Posted by: mrp || 08/02/2007 08:07 || Comments || Link || E-Mail|| [309 views] Top|| File under:
Home Front: Politix
Congressmen Invest in Businesses in Terror-Sponsor States
Request to all who post: when posting articles like this, please, please shorten them up. This is your opportunity to teach the MSM how to write. Thank you. AoS.

(CNSNews.com) - More than 30 members of Congress, or their spouses, invest in companies that do business in countries that the U.S. government says sponsor terrorists, a Cybercast News Service investigation has established.

Financial disclosure forms show that Rep. Jane Harman (D-Calif.) -- one of the leading national security experts in Congress -- has hundreds of thousands of dollars invested in nine corporations listed by the Securities and Exchange Commission as doing or having done business with a terror-sponsoring state.

Reps. Randy Neugebauer (R-Texas) and Nick Rahall (D-W.Va.) have smaller investments in as many such companies. Sen. John Kerry (D-Mass.) and Rep. Robin Hayes (R-N.C.) each have more than $1 million in companies that are doing or have done business with one or more of these countries.
Continued on Page 49
Posted by: anonymous5089 || 08/02/2007 13:13 || Comments || Link || E-Mail|| [335 views] Top|| File under: Global Jihad
India-Pakistan
Musharraf's approval rating slumps
President Pervez Musharraf's approval rating nosedived 20 points in four months to 34 percent by early July, a month when his political standing suffered more blows, a US survey released on Wednesday found.

It was the first time General Musharraf had scored approval ratings below 50 percent since the Washington-based International Republican Institute (IRI) began polling in 2002. With elections looming in the coming months, Musharraf has tried to shore up his position by reaching out to self-exiled former prime minister Benazir Bhutto.

The poll showed 32 percent of Pakistanis believed Bhutto was the best leader to handle the problems, followed by Musharraf with 27 percent, reversing the positions in the last poll conducted in February/March. The two main leaders of Islamist parties only garnered seven percent between them. When asked who they would choose as president, 39 percent of voters picked Bhutto and 30pc said Musharraf. Fifty-one percent described inflation as the top issue, 19 percent cited unemployment and 13 percent said poverty.
Posted by: Fred || 08/02/2007 00:00 || Comments || Link || E-Mail|| [501 views] Top|| File under:
Science & Technology
Brain pacemaker helps revive 'lost' man
A 38-year-old severely brain-injured man, who was virtually unconscious for six years, can now chew food, drink out of a cup and recite 16 words of the U.S. Pledge of Allegiance after surgeons used deep-brain electrical stimulation — giving researchers hope that this form of therapy could usher a new era for treating patients in a minimally-conscious state.

Deep-brain stimulation, essentially a pacemaker for the brain, has been used in the treatment of Parkinson's disease and depression. The use of electrodes in cases of severe brain damage, reported in Thursday's issue of the science journal Nature, marks a new chapter in the treatment of brain disorders and gives hope to thousands of families.

Researchers, however, cautioned that the approach must be tested in more people, and its effects may not be shared equally by all patients in a minimally-conscious state.
Continued on Page 49
Posted by: anonymous5089 || 08/02/2007 13:35 || Comments || Link || E-Mail|| [402 views] Top|| File under:
Home Front Economy
Crude Speculators Traders Pump Oil Toward $100 Level
August 2, 2007 -- Wall Street's smart money is running after oil for its new riches, driving up prices to new records that could push crude past a stunning $100 a barrel in coming months. Energy analysts say many investors - burned by the junk mortgage meltdown - are suddenly bullish about crude oil. Yet they say there are no fundamental reasons for driving up prices, which hit a new intraday high here yesterday of $78.77 a barrel.

"There's no new bullish news driving this," said energy analyst Peter Beutel of Cameron Hanover.
Beutel expects crude could inch upward this season to a new threshold of $81 a barrel. "Does it make sense? No. "If we see $81, we'll see a lot more speculators coming in, and price [rises] will continue until they hit $95" or higher - "purely on momentum." He added, "We're on the doorstep of where we're headed next."


Thanks guys, just what we need.

Experts have warned that oil could reach $95 a barrel even this year unless the oil cartel OPEC backs off the saber-rattling about cutbacks it started last year when prices were falling. Some oil ministers of the cartel say OPEC will likely maintain output levels when the group meets in September.

Meanwhile, Wall Street speculators have been blamed for adding the last $10 rise in a barrel of crude and are likely to push it higher as drillers confront more difficulties and expenses in locating new oil sources. "There is one clear factor and that is funds that entered the market three weeks ago," said Mark Routt of Energy Security Analysis Inc. "It continues to flow in."

Meanwhile the new weekly government data released yesterday showed a larger than expected drawdown by refineries from crude oil stocks of about 6.5 million barrels. "I think crude still has a bit higher to go. Despite the increase in production, stocks remain comparatively low - refineries have to make up for lost time," said Antoine Halff of FIMAT Research.
Posted by: || 08/02/2007 10:51 || Comments || Link || E-Mail|| [490 views] Top|| File under:
Who's in the News
28
[untagged]
11
Taliban
11
Global Jihad
6
Iraqi Insurgency
6
Hamas
4
al-Qaeda in Iraq
3
al-Qaeda
2
al-Qaeda in North Africa
2
Muttahida Majlis-e-Amal
2
Govt of Sudan
1
Thai Insurgency
1
Fatah al-Islam
1
Govt of Iran
1
Hezbollah
1
Hizbul Mujaheddin
1
Hizb-ut-Tahrir
1
Jamaat-e-Islami
1
Popular Resistance Committees
Bookmark
E-Mail Me
The Classics
The O Club
Rantburg Store
The Bloids
The Never-ending Story
Thugburg
Gulf War I
The Way We Were
Bio
Merry-Go-Blog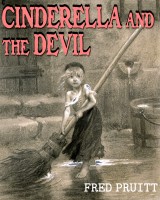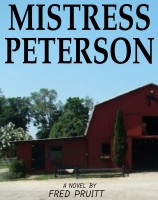 On Sale now!


A multi-volume chronology and reference guide set detailing three years of the Mexican Drug War between 2010 and 2012.

Rantburg.com and borderlandbeat.com correspondent and author Chris Covert presents his first non-fiction work detailing the drug and gang related violence in Mexico.

Chris gives us Mexican press dispatches of drug and gang war violence over three years, presented in a multi volume set intended to chronicle the death, violence and mayhem which has dominated Mexico for six years.
Click here for more information


Meet the Mods
In no particular order...


Steve White
Seafarious
Pappy
lotp
Scooter McGruder
john frum
tu3031
badanov
sherry
ryuge
GolfBravoUSMC
Bright Pebbles
trailing wife
Gloria
Fred
Besoeker
Glenmore
Frank G
3dc
Skidmark
Alaska Paul



Better than the average link...



Rantburg was assembled from recycled algorithms in the United States of America. No trees were destroyed in the production of this weblog. We did hurt some, though. Sorry.
3.238.184.78