-Short Attention Span Theater-
Singer/songwriter Elliott Smith dies, aged 34
Not the typical Rantburg subject matter, so feel free to delete, Fred. But it's the saddest news I've heard today.


US singer-songwriter Elliott Smith has died, according to reports. Websites and various radio stations are reporting that the singer passed away yesterday (October 21) at the age of 34. A statement from the Los Angeles County Department of the Coroner's office states that his death was apparent suicide. MTV.com reports, "A single knife wound that appeared to be self-
inflicted was evident on the body, though police detectives are investigating the incident for foul play and/or other possibilities."

Born in 1969 in Nebraska, Smith started his music career as a member of Portland, Oregon band, Heatmiser, in the early 90s. He earned plaudits for his 1994 debut solo release Roman Candle, with critics comparing his stripped down, melancholic melodies to the likes of Nick Drake and Neil Young. His 1997 album, Either/Or, brought him wider acclaim, though his greatest mainstream success followed the same year's Oscar nomination for the song Miss Misery from his score for Gus Van Sant's Good Will Hunting. His music has since featured regularly on other movie soundtracks, including Wes Anderson's New York disfunctional family drama, The Royal Tenenbaums. Amazon.com hailed his second self-titled album "one of the most understated and incredible albums to emerge from the indie-rock scene in the 1990s." He released five albums during his brief career, and was apparently working on a new album, nominally titled From a Basement on the Hill.
Posted by: growler || 10/22/2003 11:23:47 AM || Comments || Link || E-Mail|| [285 views] Top|| File under:
Afghanistan
Al Qaeda importing Chechens, Saudis, and Yemenis to Afghanistan
A "new species" of well-trained terrorist has infiltrated Afghanistan's capital, posing an increasing threat to the already shaky security situation in the country, the head of an international peacekeeping force said.



How is that different from the old one?



According to intelligence reports, the militants come from Saudi Arabia, Yemen or the Russian republic of Chechnya, Lt. Gen. Goetz Gliemeroth, commander of the 5,000-strong NATO-led International Security Assistance Force in Kabul, said on Tuesday.



The usual suspects, from the looks of things, though there aren't any Pakistanis for local flavor or Algerians for ruthlessness.



He said many already have been caught or killed in operations along the rugged, mountainous border region between Pakistan and Afghanistan, where Osama bin Laden and other al-Qaida operatives are believed to be hiding.

"Apart from, if I may say so, the typical terrorist, we've got a new species," Gliemeroth said at a regular briefing. They are "excellently trained and ... they also have improved technique at hand."



There were reputed to have been al-Qaeda camps set up in Sudan and Georgia right after the Riyadh bombings, plus whatever MILF can churn out in Mindanao and the Kashmiri Killers in Azad Kashmir. Though given the aftermath of the Battle of Zabul, I would say that they still have a long ways to go. The addition of more Yemenis to the mix could be another effect of recent merger between them and al-Qaeda.



Yemen and Saudi Arabia have conducted anti-terrorist raids following repeated calls by the United States to do more to curb Islamic militancy after the Sept. 11, 2001, attacks in America.



With varying degrees of willingness and success ...



Gliemeroth said it was unclear if the terrorists were working in tandem with a particular group.

"Whether al-Qaida or special envoys from (renegade warlord) Gulbuddin Hekmatyar or representatives of al-Qaida, I guess it's a mixture," he said. "Against suicide bombs, there is no waterproof protection."

The German general said their intention was to bring the international terrorist campaign to Afghanistan. "Apart from doing harm to the integrity of the country ... they will try to infiltrate Kabul because it is the capital."



They might been behind the bus bomb earlier this summer then. I wonder if al-Qaeda plans on taking another shot at Karzai?



Gliemeroth refused to say what countermeasures had been taken against the terrorists or how many had infiltrated the Afghan capital. "If there are only 15, the damage could be tremendous."
Posted by: Dan Darling || 10/22/2003 4:35:42 PM || Comments || Link || E-Mail|| [277 views] Top|| File under:
Taleban turn against Mutawakil
The hardline Islamic

Taleban

movement is reported to have disowned its former foreign minister in Afghanistan, Wakil Ahmad Mutawakil. The current government of President

Hamid Karzai

says it is considering whether to hold talks with Mr Mutawakil, the most senior Taleban to have been held in US custody. There continue to be conflicting reports on Mr Mutawakil's whereabouts and whether he has been set free by the US. Recently President Karzai repeated an offer of an amnesty for all Taleban members deemed not to have innocent blood on their hands. A spokesman for Taleban leader

Mullah Mohammad Omar

told the BBC Pashto service on Tuesday that Mr Mutawakil "does not represent our will".


"No decapitations? No amputations? No slapping women around? He obviously doesn't represent our views... He must be killed!"

Mr Mutawakil has been traditionally seen as a moderate member of the Taleban which has been increasingly active in south-east Afghanistan in recent months. He surrendered to US forces some months after the US-led operation to oust the Taleban began in October, 2001. Recent days have seen a wave of reports and denials about Mr Mutawakil's status. On Tuesday a spokesman for President Karzai, Jawid Ludin, seemed unsure himself as to Mr Mutawakil's whereabouts. "I have no accurate information," he told the BBC Persian service.


Have you looked in Peshawar and Quetta? That's where all the Talibs seem to live...

On Monday Mr Ludin appeared to confirm earlier reports saying that Mr Mutawakil had been released from detention at the US airbase at Bagram, near Kabul. But he has now told the BBC that: "So far as we understand he is still under arrest and not yet released. I don't know if he is in Kandahar or Bagram." However other reports say he is under US protection at the Kandahar airbase, fearing attack from his former Taleban comrades.


So he's not jugged, he's just in danger of being slaughtered by is old friends...

The BBC's

Rahimullah Yusufzai

says Mr Mutawakil's aides have all along claimed that the US military authorities made two offers to Mr Mutawakil while he was in their custody at the Bagram airbase. They say he was invited to join the Karzai government as a spokesman and adviser to the Afghan president or to seek political asylum in a Western country. Though the US government has refrained from commenting on the issue, Mr Mutawakil's colleagues say the offers are still valid. They believe Mr Mutawakil would like to stay away from Afghan politics for the time-being and would prefer asylum in an Arab country.


"He'd also like a bullet-proof vest and some bodyguards, please..."
Posted by: Paul Moloney || 10/22/2003 6:36:53 AM || Comments || Link || E-Mail|| [288 views] Top|| File under:
Arabia
Bahrain Parliament Stops Silliness; Siren to Wail
Bahrain parliament refuses 'silly' motion to ban sultry singer
Manama |By Mohammed Almezel, Bureau Chief | 22-10-2003
From the Gulf News
The Bahraini parliament yesterday refused to debate a motion, introduced by Islamist members, aimed to ban the Lebanese singer, Nancy Ajram, from performing in the kingdom.


See the picture... Allah's trousers musta gotten a little cramped...


A majority of the MPs said the house had "more important issues" to discuss in the session. One MP said the motion was "silly".
"But she's a temptress! We live for examining these issues! Please?"
Meanwhile, the sultry artist, who arrived in Bahrain on Monday and due to stage a completely-sold concert tonight told Gulf News she was "happy" with the publicity.


"Oh yes. I am to hope everyone to have this knowledge and of the most ever tickets!"


A majority of the MPs managed to take the motion off yesterday's agenda saying it the parliament was supposed to debate more serious issues. "This is just silly; we cannot just waste the parliament's time over these sorts of things," MP Ali Al Samahiji told Gulf News.
"I've got front row, center, myself. Leaving the wife at home, too! It's a big island, long drive home, it'll be really dark - so I'll stay in town at a um, er, hotel - yeah a hotel. I think that would be much safer."
He pointed out the parliament yesterday discussed a motion for a biannual bonus pay for limited income public employees and a revision of the teachers' cadre. Also on the agenda was a proposal to join the UN convention to combat terror financing.


"After our aides hammered out the details and prepared the documents, we Parlimentarians all had tea. It was tough work... finding just the right kind of tea."


Speaking to Gulf News in the Gulf Hotel, where she signed fans autographs, the 20-year-old Nancy said she had "all the respect" for the MPs opinion. "However, I present a respectable art, and this evident of the thousands who came from nearby countries to attend the concert."


"Yes, I am with the truth always in this way."


She said she was happy with all the uproar she caused here. "All the publicity, even the bad ones, is good for me," she said.


"Can't a girl be these days too careful. I only can booty shake in the certain places, you know."
Posted by: .com || 10/22/2003 7:18:42 AM || Comments || Link || E-Mail|| [284 views] Top|| File under:
Uppity Femalian Asks Endless Questions (AN Commentary)
Denying Women Rights
Maram Abdul Rahman • Al-Watan
From The Arab News
Why don't we start from where others have left off? Why do we always have to reinvent the wheel every time? Why don't we benefit from the experience of others, building on their successes and failures? These and other questions struck me when reading the numerous articles and comments about the recent announcement on municipality elections. All of the articles stated that the voting would be confined to men with no participation by us women. We have been told that women's contributions, if any, can come through consultative committees, but even here we don't know how long it will take for these committees to be established. Judging from past experience, this may take from 10 to 70 years or it may never take place. Examples of what I am talking about abound — women's education, women's identity cards and allowing women to attend Shoura Council sessions.


"Hey, I got your contribution right here... now get your fanny back in the kitchen and STFU!"


To be frank, after reading all the articles and comments, I wish the announcement had never been made. That at least would have guaranteed that everyone, male and female, was treated equally. The natural thing is to see news about elections being received with joy by everyone. For women like me, however, there was no such joy. We were told we would neither be part of the team that was going to contest the match nor among the fans in the stadium. Matches held in my country have only men as players, referees and fans.


"Oh no you don't, that's our male-bonding time!"


Why? Is it because Islam says so? This can't be the case since the greatest adviser to the Prophet (peace be upon him) during his life was a woman; she was his wife Khadija, may Allah be pleased with her, who was also a great teacher for Muslims.


"Bitch! How dare you dredge up historical facts!"


Is it because people expect that problems would be caused by women's participation in public life? This is an excuse widely used and is a distortion used to obscure the correct image of our religion.


"I told you to STFU! I'm calling your Imam..."


Will things remain unchanged, or will our children and grandchildren be able to debate the situation? Is it destiny that leads us into the same tangled mess everytime we find ourselves at a crossroads? Why do we first prohibit something and then begin discussing whether to allow it or not and how?
"Yes and Yes and Cuz it keeps everyone under our control! Sheesh, stupid woman!"
The announcement of elections coincided with practical steps being taken by a neighboring state which has given its women their political rights while for the past 40 years, we have done nothing but discuss the issue. It is sad to see countries that are not our equal in terms of historical, geographical, economic and religious influence moving ahead of us when it comes to women's rights.
"Then don't look! Phreakin meddlers..."
Are we being punished for being women? What have we done to deserve such treatment? Was there a woman among those who violated the sanctity of the Grand Mosque in the holy city of Makkah? Was there a woman among those who terrorized people in Riyadh and Alkhobar? Was there a woman among those who hijacked our country and its religion and tarnished the image of both?
Yes and Cuz you are wymyns and Who knows? and Prolly. Now shaddup!"
Are we witnessing the "Time of Ignorance" (the pre-Islamic era) when baby girls were buried alive by fathers who feared they would bring shame on the family? That time is far in the past thanks to the coming of Islam, which has illuminated the world and dissipated much of the darkness that engulfed the region.
"Questions, questions! If ya don't remember your place we'll bring back the Good Old Days! It wasn't that long ago, Bitch!"
Posted by: .com || 10/22/2003 6:35:54 AM || Comments || Link || E-Mail|| [404 views] Top|| File under:
AN Editorial: The Maytag Repairman's Lonely Vigil Continues
Editorial: Attitude Problem
22 October 2003


Demographics 101...


Everyone knows that unemployment is the big issue in Saudi Arabia. With half the population under 15, jobs have to be created for the mass of young Saudis soon to enter the work force. Otherwise, there is going to be a social and economic calamity. No country can afford a mass of unemployed, disgruntled youth.


The Problem...


That is the rationale behind Saudization. But Saudization is confronted by a major and so far insurmountable problem — the unwillingness of young Saudis to work in blue-collar jobs. They want to work in banks, in offices, at worst in shops. But not with their hands. Who has come across a Saudi plumber? A Saudi electrician? A Saudi street cleaner? It is left to the Indians, the Filipinos, the Egyptians and the Bangladeshis to do the work.


The Culture...


It does not make sense. A plumber, an electrician, can earn far more than an office manager. In Europe and the US, they take home big money. In the UK the average plumber earns at least three times what a shop assistant does. The ratio is not much different here. So why this reluctance to work with one's hands? It is sheer laziness and snobbery.


The Result...


The economy suffers too. The remittances home from expat workers are estimated at a staggering SR70 billion a year. That money could be working for the Saudi economy, growing it, if all those jobs were in Saudi hands.


The Failure...


Saudization has effectively ignored this. Its fixation is still on white-collar jobs. The most recent decision is the Saudization of 25 job functions in the sales sector, in stores selling clothes, toys, car spares and mobile phones. That is fine, but white-collar jobs are not going to provide anything like enough jobs to meet expectations. The focus has to move to electricians, plumbers, carpenters and similar such jobs. Around 60 percent of expatriate workers are employed in such work. That is an awful lot of jobs. They are the key both to providing young Saudis with gainful employment and to ending the cash drain out of the country.


The Rationale...


There is a further consideration. No country can allow itself to be dependent for its maintenance and the performance of many of its service industries on foreigners who could leave at a moment's notice. Imagine if Saudi Arabia and the Philippines, for example, developed serious differences and Filipinos had to leave; most of the hospitals would grind to a halt. A country cannot be considered truly developed and in charge of its destiny until all jobs, from no collar to gold collar, are performed in large part by its own citizens.


The Hope...


We are told that things may be changing. There is talk about more vocational training for young Saudis. But only when the man who comes to fix the leak is Saudi, only when the nurses are Saudi, will we know that things have actually changed.


The End...
Posted by: .com || 10/22/2003 6:10:30 AM || Comments || Link || E-Mail|| [277 views] Top|| File under:
Europe
Netherlands: Five held over 'imminent' terror attack
Dutch police, acting on intelligence provided by the secret service, have detained five suspects for allegedly plotting a possible terrorist attack. According to a statement issued by the national prosecutor's office, the arrests were made on Friday after investigators received information about an imminent terrorist attack. It said: "The five are suspected of preparing an explosion, being members of a criminal organisation and forging passports." No details were released about a possible target or how the attack was to be carried out. The identities of those arrested were also kept secret and a prosecution spokesman declined to give further details.

The suspects were detained in four Dutch cities and brought before a district judge today. One was released due to lack of evidence and the remaining four had their custody extended by 10 days, the statement said. Investigators confiscated computers, computer discs, video tapes, cassettes, a fake driver's licence and a fake passport during raids at the suspects' homes. The suspects are from Amsterdam, Amersfoort, The Hague and Schiedam, prosecutors said.
Posted by: Bulldog || 10/22/2003 7:10:32 PM || Comments || Link || E-Mail|| [388 views] Top|| File under:
Fifth Column
Anti-War Protesters Plan Weekend Protests
Just in case nobody had plans this weekend...and "Free Mumia!!!"


Anti-war groups are planning their largest demonstrations since after the start of the war in Iraq, with thousands expected at rallies Saturday in Washington and San Francisco.


Thousands, tens of thousands, hundreds of thousands!!!


Protesters are expected from 140 cities in the United States and Canada, organizers said Tuesday. They hope to foment public pressure that will force the withdrawal of U.S. troops. With Congress poised to authorize $87 billion for Iraq's reconstruction, "Now more than ever it is critical that we stand united in our effort to turn this all around," said Leslie Cagan, an organizer for United for Peace and Justice.


"We'll need this money for the Reparations Program when President Sharpton takes office! Or Vice President Kucinich's Peace Academy!"


The protests are being organized by Cagan's group and also International ANSWER, or Act Now to Stop War and End Racism, which led earlier protests. Their largest was in January in Washington, where police said 30,000 participated. Organizers said nearly a half million protested.


30000, half a million...what's in a number???


The last protest in Washington, in late March, drew only a few thousand people. Organizers hope to attract far more this weekend.


Hope, pray, beg. Hurry up! We're becoming irrelevant!


Police are planning for more than 40,000. "We expect it's going to be a big day," said Sgt. Scott Fear, a Park Police spokesman. The department has canceled days off for its officers, and will have extra horse and motorcycle patrols.
Fear said organizers have been working with authorities, and the protests should be mostly peaceful.
...or they will feel the wrath of SGT. FEAR!!!
In March, about 65 people were arrested after climbing police barricades closing off Lafayette Park, which is across Pennsylvania Avenue from the White House.


Great! More "I fought THE MAN!" war stories for 65 shitheads...


The protests in Washington are scheduled at 11 a.m. EDT at the Washington Monument, followed by a march to the White House and Justice Department (news - web sites) at 1:30 p.m. Speakers will include former Attorney General Ramsey Clark, Martin Luther King III, Bob Edgar, president of the National Council of Churches, and Fernando Suarez del Solar, the father of a Marine who was killed in Iraq.


The Usual Suspects and what appears to be their new poster boy. A genuine dead Marines father. He's got a right to his opinion, but the people who are using him have absolutely no shame.


"We honor and support our troops, but we are deeply opposed to the mission on which President Bush has sent them," said Stephen Cleghorn of Washington, a member of Military Families Against the War.


Suuuuuuure you support them, Steve.


He said his stepson is serving with the Army in Baghdad.


Anyone care to Google?


Presidential candidate Al Sharpton and Rep. John Conyers, D-Mich., will lead a Black Voices for Peace march.


What, no Jesse?


In San Francisco, organizers are expecting thousands of protesters to participate in a 2 p.m. EDT rally followed by a march through downtown.


Thousands, millions, billions! They've been away awhile. I've missed them.
Posted by: tu3031 || 10/22/2003 4:42:27 PM || Comments || Link || E-Mail|| [463 views] Top|| File under:
India-Pakistan
US Now Convinced: KSM Killed Pearl
Al Qaeda Chief Tied to Murder
U.S. Says 9/11 Planner Killed Wall Street Journal's Pearl
By Dan Eggen
Washington Post Staff Writer
Wednesday, October 22, 2003
EFL and Fair Use
U.S. investigators have concluded that Wall Street Journal reporter Daniel Pearl was slain by Khalid Sheik Mohammed, the senior al Qaeda leader believed to be the mastermind of the Sept. 11, 2001, terrorist attacks, sources familiar with the case said yesterday.

Although Mohammed has long been suspected of playing a direct role in Pearl's kidnapping and death -- and was named by two Pakistani defendants as the actual killer more than a year ago -- U.S. officials said previously that they did not have enough evidence to confirm those allegations.

But two U.S. officials said yesterday that new information obtained in recent months has confirmed that Mohammed slit the reporter's throat with a knife in January 2002. Mohammed was captured in March at a safe house in Rawalpindi, Pakistan, and has since been held and interrogated by U.S. forces at an undisclosed location.

"It is true that the U.S. government now believes that KSM was responsible for Pearl's death," said one U.S. official, referring to the common shorthand used to identify Mohammed. "Before, we simply didn't know, but we have now moved towards thinking that we do. Our view on the likelihood that he did it has certainly hardened."

The official declined to comment on what evidence led to the new U.S. view of the case, which was first reported yesterday by the Journal.

The conclusion adds a new element to the portrait of Mohammed. An ethnic Pakistani, he has been identified as one of Osama bin Laden's closest aides, but was previously viewed primarily as an organizer and coordinator of large-scale terrorist attacks.
-- More --
© 2003 The Washington Post Company


Confirmation. I hope our guys haven't been wearing gloves with this scumbag... certainly, they should take them off, now - he is forfeit.
Posted by: .com || 10/22/2003 12:22:24 PM || Comments || Link || E-Mail|| [288 views] Top|| File under:
Jamaat's immoderate worldview
The Islami Jamiat-e Tulaba (IJT) is the powerful 'student wing' of the Jamaat-e-Islami. It held its 'mammoth' international march in Lahore last Monday, from its seat of power at the Punjab University New Campus to the headquarters of the JI at Ichchra. The chief of the Jama'at-e-Islami, Qazi Hussain Ahmad, delivered the keynote address. He said that his party wanted a Pakistan with a 'sovereign' parliament out of the stranglehold of the generals. He also wanted a united country to confront India as the next door enemy and the United States as the global imperialist enemy. The biggest challenge, he admitted, was unemployment in the country, which was exacerbated by terrorism. He said that Pakistan was under attack from terrorism like other Islamic states and its ulema were being killed. He condemned the trend of blaming Islamic movements for such terrorism.


Despite the fact that he's one of the bigger supporters of terrorism...

The firebrand secretary general of the Jamaat-e-Islami, Munawwar Hassan, then went on to announce that America and Europe were scared of Islam as a global power. He believed that America was particularly frightened after seeing the jihad in Afghanistan from close quarters. He concluded that the Islamic world was clearly divided into two parts: the rulers were all slaves of the West and the masses who were angry because their dreams had been smashed to pieces. A representative of Turkey's Saadat Party repeated the charge that the entire world was under threat from the Zionists, and the Muslims were bearing the brunt of their secret plans. He said the leadership of the Islamic world against this evil had fallen to Pakistan, the only state capable of accomplishing the job.


Pakistan, of course, being the light of the Islamic world...

Fiery anti-West speeches were also delivered by representatives of religious parties from Bangladesh, Bosnia, Uganda, South Africa, Malawi, Kenya, Sri Lanka, Zambia, etc. The third three-day grand congregation of IJT was held at the Punjab University New Campus, proving once again that the university was completely controlled by the 'student wing' while its 'general' vice chancellor looked on. Clearly, the message delivered by the 'international' congregation of religionists was extremely isolationist. It sought to inculcate alienation from the rest of the world because it was dominated by the West. The youth that had gathered at the IJT rally was regaled to a frightening vista: the West-dominated world was against the 'umma' and the 'umma' was helpless because it was ruled by 'slaves of the West'. The agenda was set somewhat like this: by next year let us give a heave-ho to the government in Islamabad, then call India to account through some more jihad and, after that, somehow wage war against the evil of the United States and the Jews.


That's pretty much Qazi's plan of action in a nutshell. JI, along with JUI and JUP and a few other grups of lesser importance, make Pakistan unique in the world, in that the country's effective rulers are now the leaders of these religious parties and their (deniable) militia arms. Perv and the military "control" them only to the extent of keeping them out of formal power, where they could actually try to put their plans for khilafa into effect, instead indulging an incremental approach that they hope isn't going to result in open warfare with the West before the Islamic world is ready for it. Qazi, Fazl, Sami, Noorani, and their creations — Hafiz Saeed, Masood Azhar, Syed Salahuddin, and all the other jihadi leaders — make their money (and they make a good living, indeed) by being indignant, by being "fire-breathing", by delivering stem-winders and over-the-top rhetoric, rather than by thinking. To me, they represent even more of a threat than the Soddies, because they're exporting Pakistanis all over the world, carrying with them the seeds of that unreasoning hatred and desire for confrontation.
Posted by: Paul Moloney || 10/22/2003 7:46:46 AM || Comments || Link || E-Mail|| [280 views] Top|| File under:
Jaish dissident escapes bid on life
A dissident of the banned Jaish-e-Mohammad (JeM) on Tuesday escaped an armed attack on his life in Sharafabad area when he was entering a mosque to offer Isha prayers. Abdullah Shah Mazhar, who is among 12 commanders of the Khuddamul Islam (KI), as the banned JM is now known, was expelled from the party by the party leader, Maulana Masood Azhar, a few months ago over some differences, was entering Jama Masjid in Sharafabad when two armed men riding a motorcycle pulled up outside the mosque and opened fire. Maulana Mazhar ducked while a police constable, Mazhar, guarding the mosque, fired in the air forcing the men to flee. The police said the constable did not target the armed men due to presence of groups of people at the spot. "Yes, Mr Mazhar was attacked at the mosque, but he escaped unhurt," DIG (Operations)

Tariq Jamil

told the Daily Times. Mazhar, who has now formed his own group, Al-Furqan, was not available on telephone when this reporter tried to contact him. Maulana Masood Azhar, of the Indian Airlines plane hijacking fame, expelled 12 leaders of the group in June. Abdullah Shah Mazhar and Abdul Jabbar were prominently among those.


Apparently the dissidents weren't happy at the millions of rupees being skimmed off the top of the Jaish's finances by Masood Azhar and his relatives. I don't believe there is any ideological difference between the two.
Posted by: Paul Moloney || 10/22/2003 7:41:11 AM || Comments || Link || E-Mail|| [279 views] Top|| File under:
'Big explosives find' near Bombay
Indian police say they have found a huge supply of explosives near the city of Bombay (Mumbai). Four people have been arrested after police stopped a van carrying the suspect material. The police say they found 700 detonators and 750 kilograms of ammonium nitrate in the van which was intercepted early on Wednesday. Bombay was hit by a double bomb attack blamed on Islamic militants in late August that left some 50 people dead. The van was stopped in the town of Vasai, some 20 kilometres (12 miles) north of Bombay, the AFP news agency reports. Police say the van may have been heading for Bombay.

Posted by: Paul Moloney || 10/22/2003 7:08:44 AM || Comments || Link || E-Mail|| [280 views] Top|| File under:
Maoists forced kidnap officer into eight-hour route march
...Subjected hapless captives to many excruciating hours of communist philosophising
EFL
A British Army officer kidnapped by Maoist rebels in Nepal was released yesterday and described being abducted and marched for eight hours to a remote camp. Lt Col Adrian Griffith, kidnapped with three Gurkha soldiers and three porters, said he and his group had been treated well during 40 hours in captivity.

Col Griffith, looking fit, told The Daily Telegraph that the rebels appeared in the village of Lekhani, 180 miles west of Kathmandu, on Sunday evening wearing plain clothes. He said his group was "abducted" while on a mission to recruit Nepalese into the Gurkhas. After taking Col Griffith and his men aside, the Maoists "made it clear they wanted a word with us, some distance away". As they began their march into the remote countryside "it soon became clear 'some distance away' meant a very long way. "We were marched by stages through the night. It's difficult to know how far. We had no idea how long they would keep us." After eight hours Col Griffith and the six people abducted with him stopped at a hut where they were allowed to rest and sleep. "We were fed rice and lentils and slept on the floor on wooden boards for two nights."

Col Griffith, chief of staff at the Gurkha camp in Kathmandu, said: "They told us the reason for taking us was to publicise their cause. They chose me because they could explain to me in Nepali what their points were." Having served all his working life in the Brigade of Gurkhas, Col Griffith speaks fluent Nepali. Senior Maoists spent one-and-a-half days expounding their philosophy and then asked Col Griffith to explain British army recruitment activities in the area.

At midday yesterday the Maoists said they were releasing their prisoners and the group were taken to a road where the rebels had arranged for a private vehicle to drive them to the city of Pokhara, 40 miles from where they were captured. Before they drove off, the rebels gathered villagers, "made a five minute speech about what they believed, shook hands and off we went". From Pokhara the men were flown by helicopter to Kathmandu, where they arrived last night.

During their captivity the rebels wore civilian clothes and did not display any arms, Col Griffith said. He added that a BBC team including Michael Palin had been filming his unit but did not witness the abduction and the rebels did not appear interested in them. Palin told the BBC that Col Griffith and his team had disappeared "shortly after it got dark. "We'd stopped filming. The recruiting officer came to our tent looking a bit uncomfortable and said he had been approached by some people from the local area who wanted to talk to him and to some of the Gurkha officers. "After half an hour we understood they wanted to take the Gurkhas and the British officer for further discussions with what they called their high command. There was not really anything much one could do. The Maoists run a lot in these areas, so they left and we hoped they would be back that night."

A British military source in Kathmandu said the army was delighted they were back safe but had no intention of amending recruiting practices which were "fair and well run".


"We want to tell the Maoists that they don't scare us that easily. One and a half days of philosphy and finger-wagging? Our men can take weeks of that s*** without breaking. One and a half days of Chinese opera - now that's something we'd have to take seriously."
Posted by: Bulldog || 10/22/2003 5:29:26 AM || Comments || Link || E-Mail|| [282 views] Top|| File under:
Iraq
Lax Security Blamed for U.N. Casualties
EFL AP from Newsday

UNITED NATIONS -- An independent panel accused the United Nations on Wednesday of major security failures that put hundreds of staffers at risk and caused unnecessary casualties when U.N. headquarters in Baghdad was bombed Aug. 19. It criticized U.N. officials for not requesting security from U.S.-led coalition forces.

The panel's report also cited widespread violations of U.N. security procedures, inadequate assessments of threats to the United Nations after the U.S.-led war in Iraq and immediately before the bombing, and a lax attitude by U.N. leaders and management to security issues.

Still, the report stopped short of holding any individual accountable.

Besides Kofi, the other responsible guy done got himself blowed up.



"The failure of the U.N. system to comply with its own security regulations and directives left the organization and its staff and premises open and vulnerable to the type of attack that was perpetrated on Aug. 19, 2003," the report said.

After the attack, the U.N. Staff Union, which represents 5,000 staff members worldwide, called for an independent investigation into security in Baghdad. Secretary General Kofi Annan launched an internal investigation and asked former Finnish President Martti Ahtisaari to chair an independent panel.

Ahtisaari's report will be studied closely "and steps taken to ensure early implementation of its recommendations," U.N. deputy spokesman Hua Jiang said.

The panel said security still needs to be improved for the skeleton staff of U.N. employees still in Iraq. Most international staff were ordered to leave after the Aug. 19 attack and a second bombing outside U.N. headquarters, on Sept. 22.

It said that the Security Council's unanimous approval of a resolution last week authorizing deployment of a multinational force in Iraq offers a possible alternative for security so the United Nations could return to Iraq without having to rely on the U.S.-led coalition.

Oh, please no. Not again.



"Such forces will need to offer adequate security coverage for U.N. operations in the field, including control of U.N. perimeters, security of U.N. movements, and the close protection of U.N. staff as required," it said.



Pretty quick independent report. Unions usually frown on having their membership blown into smithereens.
Posted by: Super Hose || 10/22/2003 2:06:52 PM || Comments || Link || E-Mail|| [278 views] Top|| File under:
U.S. Troops Order Comfort, With Fries on the Side
Soldiers Looking for a Taste of Home Make for a Booming Business at Iraq's First Burger King
By Theola Labbé
Washington Post Staff Writer
Sunday, October 19, 2003
EFL and Fair Use
BAGHDAD -- Welcome to Iraq, home of the Whopper.
Deep inside Baghdad International Airport, past a vehicle search, a body search and four checkpoints, soldiers are lined up for burgers and fries. They have come by plane from Mosul, 220 miles north, for onion rings. They have picked up Chicken Royale sandwiches while picking up buddies flying back from a two-week home leave. They have begged and borrowed Humvees, making up any excuse for a trip to the airport and a reminder of what the pink mixture of ketchup and mayonnaise oozing from a fresh Whopper tastes like.
To paraphrase Robert Duvall's character from Apocalypse Now, "It smells tastes like freedom."
"It tastes like home, yes it does," said Staff Sgt. Mark Williams, 50, from Pittsburgh, after tearing off a chunk of his Whopper with cheese.


Lucky stiff - this is making me hungry!


The former Saddam International Airport now houses Iraq's first Burger King. Part creature comfort, part therapy for homesick troops, its sales have reached the top 10 among all Burger King franchises on Earth in the five months since it opened. The shiny metal broiler spits out 5,000 patties a day.
-- More --
© 2003 The Washington Post Company


I'll take a Double Bacon Whopper with Cheese, large fries, and a medium Coke! Huh?
Posted by: .com || 10/22/2003 1:38:04 PM || Comments || Link || E-Mail|| [273 views] Top|| File under:
U.S. Soldiers Bringing Media to Tikrit
EFL Ap from Newsday

TIKRIT, Iraq -- The media revolution that has filled the vacuum left by the destruction of Saddam Hussein's propaganda machine has so far bypassed the former ruler's hometown.

But Abdul Khader -- an engineer working near an antenna and transmitter tower on the ruins of a former ministry building -- is hoping to change that, with the help of U.S. soldiers.

Soon after the fall of the Batthist Government, several freewheeling papers, radio and television outlets sprung up. People were suddenly able to buy satellite dishes and watch international channels of their choice, or listen to local radio stations now denouncing Saddam as a ruthless dictator.

But the media advancing across Iraq's larger cities missed Tikrit and the predominantly Sunni province that surrounds it.

The antenna that was linked to Saddam's information ministry and spewed his propaganda across Tikrit was bombed in U.S. air raids. Whatever was left was looted in the nationwide unrest that followed the regime's collapse.

A first step was setting up the transmitter in Tikrit, 120 miles north of Baghdad, to carry radio and television signals from the U.S.-backed Iraqi Media Network to people across the northern Salah Ad Din province of 1 million residents.

For the past two months, Cox's team has supplied Abdul Khader's tower and has one radio and television station functioning from the Tikrit University building in this town of 120,000. The costs exceeded $100,000.

"We started from scratch, buying digital cameras, studio equipment," said Capt. Chris Ambrosio, of Garland, Texas.

Three weekly newspapers are distributed in Tikrit but are published in Baghdad because there is no printing press here. One of them, the Salah Ad Din, is the most "genuinely" Tikriti paper, dealing with local news, Cox says. The two others, Al-Youm and Al-Sabah, distributed in the neighboring provinces, are viewed as mouthpieces of the U.S. troops.

Although all the papers are funded by the U.S. interim administration at a cost of $17,000 per paper per week, Cox maintains they herald a free and independent media.

"There is no censorship. We only ask two things: you can't incite violence and your stories must be fair and balanced," said Cox, adding that criticism of the coalition forces by the papers' staff is welcome.

"When we leave, we want the Salah Ad Din to be a self-functioning paper," he said. "If I ever come back to visit Iraq, I would like to see the editor and the newspapers still working."

The chief editor of Salah Ad Din was threatened twice and later moved his family to Baghdad for safety.

Rasul Halil, one of three Iraqi policemen guarding the transmitter, points to a potholed wall from an attack five days ago when unknown assailants opened fire from behind the garbage dump. No one was wounded.

Back in the engineer's office, only the AM and FM radio signals work. The television transmitter brought in last week worked for only one hour before it broke down and Abdul Khader is waiting for a replacement.

"There is so much I need but it is a beginning, a new world," he said. "I am working for my country's sake, not for the Americans."



Hope this works out. The papers won't last in all likelihood. Maybe the Fedayeen will like ABBA.
Posted by: Super Hose || 10/22/2003 12:54:21 PM || Comments || Link || E-Mail|| [281 views] Top|| File under:
Rumsfeld Casts Doubt on Turkish Troops in Iraq
Tuesday, October 21, 2003
EFL... From AP
WASHINGTON — Defense Secretary Donald H. Rumsfeld on Tuesday left open the possibility that Turkey's offer to deploy thousands of troops to Iraq -- a move seen just weeks ago as a critical breakthrough for U.S. diplomacy -- could be dropped because of Iraqi opposition.
Awriiiiight!!! They're listening!
Turkish officials have indicated in recent days that the proposed deployment, approved by the Turkish Parliament on Oct. 7, could unravel if opposition remains strong.
Good, maybe even they realize they'd be targets. Nawww, they wouldn't care, methinks.
Asked whether the Bush administration's interest was waning, Rumsfeld suggested that the Turks had set conditions that might not be met. "What the Turkish government did -- at least my understanding of it -- was they said that under certain circumstances they would be willing to offer forces, subject to finding a method" that satisfied all parties, including their own government and the Iraqi Governing Council, he said.
"Yes. We are allies. Here's our list."
"List? WTF?"
"It is only a small matter. We want the Kurdish region -- and the oil."
"Uh, okay... Hey, I'm gonna have to call some people... we'll get back to you, K?"
"That process is under way," Rumsfeld added. "Whether it will ultimately find a method of satisfying everybody, I don't know. I hope so because obviously we would like additional forces to be available."
"But we're not quite that desperate or stupid. So, uh, don't call us, we'll call you..."
Another senior administration official, speaking on condition of anonymity, said the United States still wants Turkish troops in Iraq but is encountering resistance from the Iraqis. Iraqi objections are based in part on the views of Iraq's Kurds, who make up about a third of the country's 25 million people. They are sensitive to the legacy of nearly 400 years of Ottoman rule in Iraq.
"Don't you Merkins watch your own movies? Ever see Mignight Express? Did ya get it? Doh!"
A 15-year insurgency by Kurdish rebels in Turkey ended in 1999, but the rebels now have bases in northern Iraq and the potential to resume fighting. Turkey fears that Kurds living in an autonomous area of northern Iraq could declare independence, rekindling the insurgency in Turkey.


Don't worry about the bad Kurds. It would be smart if we did not screw over the good Kurds. They will help us take care of the bad Kurds - because it is the one thing that will demonstrate their goodwill, integrity, and intentions beyond doubt. Hands down, they are the class of Iraq.


Turks are mostly Sunni Muslims and their predecessors -- the Ottomans -- favored Iraq's Sunnis, sidelining the Shiite Muslims, now a majority in Iraq. A large community of ethnic Turks, known as Turkomans, also live in Iraq.


It's a rainbow thing. I like strawberry, myself.


Rumsfeld was careful to note that the U.S. government appreciates the Turkish offer, coming from a longtime U.S. ally whose population strongly opposed the U.S. decision to invade Iraq. "We certainly appreciate their coming forward as they have," he said.
"But the, uh, Turkish demands, however, have given us pause... (Hey, did you guys read this shit?)"
The administration pushed hard for a Turkish troop contribution in part because it wants an international force to take the place of the U.S. Army's 101st Airborne Division when it completes its scheduled one-year tour of duty in Iraq. It also wants more Muslim troops in Iraq to reinforce the administration's argument that the occupation effort is not purely American.


And that, as any RB regular can tell you, has far less value than risk attached.


Rumsfeld said the Bush administration is in discussion with several other countries about possible troop contributions for Iraq, but Turkey is the only one so far to offer large numbers.


"We were hoping for a 'big win' with Turkey..."


A day after the Turkish Parliament's vote to approve the troop deployment, the American-appointed Iraqi Governing Council told L. Paul Bremer, the U.S. civilian administrator in Baghdad, that it opposed a Turkish military presence but was willing to discuss it.


"Yes, of course we will talk to you about it, but make no mistake, lunch is on you..."


On Saturday, Turkish Prime Minister Recep Tayyip Erdogan said his country was taking into account the view of the Iraqis. "We aren't longing to send soldiers to Iraq," he was quoted as saying by Turkey's semi-official Anatolia news agency. "If the Iraqi people say, 'We don't want anybody,' there's nothing else we can do," Erdogan was quoted as saying. "If wanted, we'll go. If not wanted, we won't go. We haven't made a definite decision."
But the Iraqis and Kurds have - thanks, but no thanks."
On Monday the prime minister noted that the parliament had already given its blessing. "But the developments after that authorization became different," he said. "As the Turkish government we fulfilled our responsibility. From now on it is up to them [the Americans]."


"Curses, foiled again!" (Was Simon Legree a Turk - or a Pfrenchman?)


Of the 156,000 coalition troops in Iraq, Rumsfeld said 132,000 are American and 24,000 are from other nations, including Britain, Poland and Spain.
Floating this story is the best news I've read in several weeks - and means they are thinking about it, at least. Let's hope that the arrogance of the Turkish demands makes this an obviouse no go decision - I'll bet that is what has gummed up the gears on this stupid idea. Thanks, Erdogan, keep it up. Yo Dubya, read my lips: stretched is better than sabotaged or screwed, bubba.
Posted by: .com || 10/22/2003 10:29:37 AM || Comments || Link || E-Mail|| [272 views] Top|| File under:
Terror Networks
Damn Rumsfield.... never happy with the status quo
October 16, 2003

TO: Gen. Dick Myers
Paul Wolfowitz
Gen. Pete Pace
Doug Feith

FROM: Donald Rumsfeld

SUBJECT: Global War on Terrorism

The questions I posed to combatant commanders this week were: Are we winning or losing the Global War on Terror? Is DoD changing fast enough to deal with the new 21st century security environment? Can a big institution change fast enough? Is the USG changing fast enough?


It's great to see these questions are being asked. This reminds me of Microsoft's management... never happy with their progres in the market place and always looking at every situation like they're the underdog. It's exactly what you want your leadership to be doing.


DoD has been organized, trained and equipped to fight big armies, navies and air forces. It is not possible to change DoD fast enough to successfully fight the global war on terror; an alternative might be to try to fashion a new institution, either within DoD or elsewhere — one that seamlessly focuses the capabilities of several departments and agencies on this key problem.


Interesting idea... but I think it would cause more bureaucracy, not less.




There's probably a need to bring a number of military and non-military functions together as drivers. One is the money chase, tracking the money flow from the princes and the charities to the ultimate consumer. Breaking up the former is the job of FBI or CIA, while disposing of the latter is a military function. Another is the non-armed fundamentalist structure that directly drives the jihadis — JI, JUI and JUP in Pakistan, the Muslim Brotherhood in the Arab world, Hezb ut-Tahrir in Europe and Central Asia, and groups like MILF in Southeast Asia. These aren't susceptible to direct military attack because of political and diplomatic considerations, but even if we wiped out every jihadi presently in business, they'd grow back within a few years because of the funnel organizations.

With respect to global terrorism, the record since Septermber 11th seems to be:
We are having mixed results with Al Qaida, although we have put considerable pressure on them — nonetheless, a great many remain at large.


What we've been doing to date has been working. Every time they poke their heads up for an operation, they lose more of their cadre. One thing we might consider doing is provoking them into operations, preferably before they're quite ready...

USG has made reasonable progress in capturing or killing the top 55 Iraqis.


Granted. I expected Sammy to be toast by now. Uday and Qusay stuffed and mounted was a great blow to the Bad Guys. I do believe we should be publicizing some of the information we get out of them, though. The public's in the dark once they disappear into military custody. A bit of carefully released detail would help with public support for the war effort. We need that. People have a short attention span.

USG has made somewhat slower progress tracking down the Taliban — Omar, Hekmatyar, etc.


Hekmatyar's the only one I regard as failure at this point. He should have been dead or in custody long ago. It's my opinion that if the Karzai forces can't manage to catch him or Mullah Omar, elements of the Northern Alliance should be tasked with the job. We tend to approach their capture as a military problem and rely on Karzai's Pashtuns as our tools. The Tadzhiks and Uzbeks and Hazaras have more incentive to take both of them out, as well as to deal with the Taliban resurgence.

With respect to the Ansar Al-Islam, we are just getting started.


It's my impression that Ansar has been dealt with as a military force. The Kurds should be supported in dealing with attempts at resurgence and with its ancillary groups, such as Jamaat Islami, which is Ansar without the guns. What's coming to constitute the "Ansar" in the Sunni triangle is outsiders, which have to be dealt with severely by military and intelligence means. We need to have an Iraqi domestic intelligence service set up under our own control to do collection and first-level reporting on these groups as they form. The other part of Ansar is al-Tawhid, which represents a problem in an of itself. Zarqawi should be at the top of our internal "most wanted" list at this point.
Have we fashioned the right mix of rewards, amnesty, protection and confidence in the US?


We've worked on it, sometimes with good results, sometimes not so good. Keep adjusting as needed, based on the feedback they're getting in the field...

Does DoD need to think through new ways to organize, train, equip and focus to deal with the global war on terror?


We should never stop thinking of new ways to fight wars.




The most effective thing we could do is organize hunter-killer teams, driven by intel, to take out the major terror nodes. The downside of this politically is that the left and the NGOs will describe them as death squads — which is what they have to be. Terror has to be fought with counter-terror in some instances. Close coordination with Israel on this point is advisable, and we can learn from the Soviet experience by recruiting KhAD agents in Afghanistan. We can also learn more from the Indians, who've been fighting the jihadis for longer than we have. They know the structures, the communications methods, and how the controllers and runners work.

Are the changes we have and are making too modest and incremental? My impression is that we have not yet made truly bold moves, although we have have made many sensible, logical moves in the right direction, but are they enough?


Sensible and logical is usually the way to go. We have to go with what works, rather than building something that should work and then taking our chances on whether it does or not.

Today, we lack metrics to know if we are winning or losing the global war on terror. Are we capturing, killing or deterring and dissuading more terrorists every day than the madrassas and the radical clerics are recruiting, training and deploying against us?


Probably not. For one thing, we need detailed intelligence on the madrassahs themselves. Then we need action, both covert and political against them. The covert action should result in the unfortunate accidents that sometimes afflict Saudi princes. The political action should range from shutting down their funding to ridiculing them in their local press. The counter-propaganda campaign is where we're falling down hardest. The movers behind the madrassahs are notably corrupt, and there should be a constant attempt to push the point home to their followers. And if we can't find something — it's there, think Mullah Diesel and Mullah Sandwich — set it up...

Does the US need to fashion a broad, integrated plan to stop the next generation of terrorists? The US is putting relatively little effort into a long-range plan, but we are putting a great deal of effort into trying to stop terrorists. The cost-benefit ratio is against us! Our cost is billions against the terrorists' costs of millions.


That comes under the propaganda campaign. The jihadis are looking for all the answers. Point out the feet of clay of their leadership and even 72 virgins loses its luster...

Do we need a new organization?


Hunter-killers, integrated collection management, local national intel collection and reporting. That would be a big start in the right direction...

How do we stop those who are financing the radical madrassa schools?


Light of day, in some cases. The princes want to avoid direct confrontation with us because they know they'd lose militarily even though we'd be damaged politically and diplomatically. That will probably call for more declassification than we're currently comfortable with. But even the Paks eventually shut down Al-Rashid Trust. We absolutely have to follow up in a timely manner, though, when they change their names and go back into business a week or a month later...

Is our current situation such that "the harder we work, the behinder we get"?


I don't think so. We have to keep in mind that we're still in the early stages. We took Qaeda and the Taliban as an effectively monolithic organization and broke it into chunks. Now we've got to keep going after each of the chunks until we've broken them into smaller pieces, until they're incapable of coordinating and eventually slink back into the general population. We also have to recognize the unity of terrorism, both as an Islamist phenomenon which include Chechnya and the Takfir wal-Hijra killers as well as Qaeda and the Palestinian structure that's fostered by Iran; and as a mindset that includes everything from the IRA to Colombian drug runners.

It is pretty clear that the coalition can win in Afghanistan and Iraq in one way or another, but it will be a long, hard slog.


I'm not sure we're going to win in Afghanistan until we've neutralized Pakistan's fundamentalist establishment and the ISI. Even when we "win", the end result isn't going to be particularly palatable. The country has problems that transcend its religious base, and we're not going to be able to solve them, short of deporting the population. Iraq is a different story entirely, with the possibility of individual freedom there for its people to take. Our military problem is the jihadis swarming into the country, the left-over Baathists, and Moqtada Sadr. Once we get Saddam things may settle down with the Baathists, and the jihadis offer us the opportunity to kill them without having to go into their home countries after them. Kill enough, and they may stop coming, especially if we've got a counter-propaganda campaign working on the "root causes" (to whit, their preachers). That leaves Moqtada, and the Iraqi police and the legitimate ayatollahs should be encouraged and enabled to deal with him permanently.

Does CIA need a new finding?


Maybe. We're not in a position to say here on Rantburg...

Should we create a private foundation to entice radical madradssas to a more moderate course?


Good idea. One thing we should be doing is to enhance our relationships with non-wahhabi Muslims, staring with Sufis and Ismailis, then with non-Iranian controlled Shiites. Where we put any money into the religious conflicts, it should be for these guys, whom the Sunnis in general and the wahhabi/qutbists in particular are tromping over just as ruthlessly as they're tromping Christians, Jews, Hindus, Zoroastrians and anyone else.

What else should we be considering?


"Private foundations" to deal with things like restructuring Somalia, developing Djibouti and Eritrea into real countries... Enhancing relations with Yemen's secularists... Putting pressure on Syria, which will probably be the next military action if Assad can't be nudged into internal reforms... Cooperation with the Russians on Chechnya... Avoiding a repeat of the money we dumped into Georgia with no return... Recruiting and training units at the battalion level to fight alongside U.S. forces; I'd recommend starting with Afghanistan and probably Iraq, but also looking at places like Taiwan or even southern Sudan. They'd be trained to U.S. standards and used in the same manner the British use the Ghurkas... Give me a few days. I'll think of some more...

Please be prepared to discuss this at our meeting on Saturday or Monday.
Thanks.


The left and the media will try to portray this as we are losing the war on terrorism and it's all Bush's fault. The fact is this internal memo makes me even more comfortable with our current leadership. They are showing themselves to be focused, they don't underestimate their enemies, they view each situation from the perspective of being the underdog and they are always questioning their own policies to determine if they could be doing even better.
Posted by: Damn_Proud_American || 10/22/2003 10:28:55 AM || Comments || Link || E-Mail|| [998 views] Top|| File under:
Middle East
A Moderate Muslim Speaks
From Memri:

EFL & Fair Use - read the whole thing - it's a hoot.

Sheikh Mansour Al-Rifa'i 'Ubeid, formerly Egypt's Under Secretary for Religious Affairs in charge of mosques and the Koran, wrote an article in the religious weekly Aqidati, which is published by the official Egyptian daily Al-Gumhuriya. The article titled "Treason and Deception are in Their Blood," attacks Jews. The following are excerpts from the article:(1)
"The Jews lived their whole lives in a nest of corruption, propagating vile and fighting virtue. Therefore, Allah - through the Prophets - cursed them throughout time because they constantly propagated treason, be it their way of life and their way of dealing with people... They worship and venerate money, using it to breed depravity and to raze values. Because of this Allah, be He praised, said [Koran 5: 78-79]: 'The heretics among the Israelites were cursed by David and by Jesus the son of Mary because they rebelled and acted violently. They did not counsel each other from committing evil, but [indeed] did it and therefore their deeds are sinful.' Allah be He praised, did not curse all the Jews, since there is a group amongst them that has known Allah and believed in Him... Some of the Jews, though a minority, have decency and conscience.

"Among the [Jews'] foolhardy acts and false claims is their saying: 'We have no obligation towards the gentiles.' [Koran 3: 75] Meaning, anyone who is not Jewish... has no rights and his money is fair game. [So] a Jew will not be condemned nor punished if he attacks a gentile. [And] if a gentile entrusts a Jew with money, and the Jew appropriates it - it is [considered] his right. Furthermore, according to them [i.e. the Jews], they [even] thank him for his deed, because the Jews are used to disavow the gentiles' deposits. They know that the Torah instructed them to deal [honestly] with deposits but their deplorable nature and their selfishness make them twist the words of the Torah according to their wishes.

Posted by: Mercutio || 10/22/2003 10:41:29 PM || Comments || Link || E-Mail|| [380 views] Top|| File under:
Latin America
Colombian terrorists seek combat jets
From Geostrategy-Direct, requires subscription...
A unit of the terrorist group Revolutionary Armed Forces of Colombia, known as FARC, is attempting to purchase combat aircraft and helicopters to protect drug cartels, according to Brazil's intelligence service.


That will make things interesting, and will up the ante, too.


The FARC 23rd Front, which controls exit routes used by the drug cartel headed by Diego Montoya Sanches, is attempting to purchase one combat aircraft and three light helicopters on the international black market, the Brazilian Internet newspaper O Estado de Sao Paulo reported last week.
The newspaper stated that a British mercenary arrested in Dallas in August said he had been hired to buy a jet or turboprop aircraft for the FARC.

I wonder how long they think that they could keep the a/c hidden before it is hit on the ground or blown out of the sky.

The mercenary, David Brian Tomkins, was in Colombia in May and June and then in Rio in July.
He also attempted to buy three light helicopters that could be outfitted with rockets, machine guns and grenade launchers.


That should bring Blackhawks and other heavy iron in like flies on s--t to stomp them out.
Posted by: Alaska Paul || 10/22/2003 9:23:46 PM || Comments || Link || E-Mail|| [276 views] Top|| File under:
Mexico Reform Plan Eyes Voters, Campaigns in U.S.
EFL Rooters from Worldwire



This whole concept baffles me. It looks like Fox is calling for his own regime change through this initiative.



MEXICO CITY - President Vicente Fox is crafting a bill that would allow absentee voting by Mexico's 10 million citizens living abroad, a move that could push Mexican election campaigns across the border into the United States.

Under current rules, Mexicans can only vote inside the country, a requirement that effectively disenfranchises hundreds of thousands of expatriates, many of them undocumented workers in the United States. It forces those who want to vote to pay for trips home and, for illegals, to undertake potentially dangerous efforts to sneak across the border.

Fox's bill could change that, granting a long-sought political right to a migrant community that sends about $1 billion home to Mexico every month.

U.S. cities like Los Angeles and Chicago with large Mexican populations could see Mexican politicians flying in for stump speeches and putting up political billboards in Spanish.

But with the measure needing approval from Congress, Mexico's parties are likely to do some old-fashioned politicking before deciding whether or not to back it.

With the status quo, money flows into Mexico without the contamination of ideas. Mexican workers in the US (green card or other) send huge amounts of cash to their families and just worry about the next day's work and whether the family can afford to get Grandma hip replacement surgery in San Antonio.



Now Vincente is going to enfranchise a large number of voters that have contaminated by capitalist ideas and might want life in Mexico to be more like it is in the US. Sounds like a bad plan to me.
Posted by: Super Hose || 10/22/2003 9:01:38 PM || Comments || Link || E-Mail|| [495 views] Top|| File under:
Korea
Break-out the Rock Salt as S Korea slush scandal spreads
EFL BBC from Worldwire

South Korea's main opposition has admitted it is implicated in a scandal that has already threatened the country's presidency.
The Grand National Party (GNP) issued an apology after lawmaker Choi Don-woong said he had received 10bn won ($8.5m) from conglomerate SK Group prior to presidential elections last year.

And good riddance to those dirty boys. That's why they ended up in the opposition.



Prosecutors have already charged Choi Do-sul, a confidant and former aide to President Roh Moo-hyun, with taking hundreds of thousands of dollars from SK Group after Mr Roh won December's presidential poll.

Wait a minute, now what do we do. Where's the next party. Neither of these two parties can be trusted...



The slush fund scandal has now engulfed all three of South Korea's main political parties.

Also under interrogation is Lee Sang-soo, a member of a new reformist faction which recently broke away from the Millennium Democratic Party (MDP).

Do we have a Reform Party?



President Roh is due to meet the leaders of four main political parties over the weekend to urge them to agree to his proposed referendum.

Each party has voiced opposition to the plan, concerned that it would be unconstitutional or a ploy to boost his support ahead of parliamentary elections in April.

The president is currently without a power base in the National Assembly. He split from his own party, the MDP, last month, after it was wracked by mass defections to other parties.

An MDP splinter group of Roh loyalists holds just 42 seats, compared to the 149-seat majority the GNP enjoys.

Mr Roh's popularity ratings have plummeted from more than 80% to below 30%.

Mr Roh needs a war pronto. Hey Kimmy, a little help for my main man in the south. Fire some of them there Silkworms so Mr Roh can look a little presidential.



He has been tarnished by political scandals, an economic recession, and tension over the South's relations with the North and the United States.

Polls suggest that Mr Roh would survive a referendum.

Its worse in Kenya. The BBC has an article: Kenya's biggest graft inquiry halted. Evidently, the judge for the inquiry was implicated.

Posted by: Super Hose || 10/22/2003 8:49:36 PM || Comments || Link || E-Mail|| [277 views] Top|| File under:
Middle East
Nablus: Bomb explodes prematurely in Hamas car
JPost - Reg Req'd Darwin's law among the less-than-trained


One Hamas terrorists was killed and at least two other Palestinians were in a critical condition Wednesday night when a bomb they were carrying in their vehicle exploded in the northern West Bank town of Nablus, Palestinian security sources and witnesses said.


Bwahahaha


The three Palestinians were driving in a car in the eastern part of the city when the explosion took place shortly after 10pm local time.

The car was totally destroyed.

Palestinians named the Hamas terrorist killed as Raad Saad.


And I'm Real Saaaad too


Media reports said the men were traveling with at least one weapon and several small explosive devices, saying it was possible that one of the bombs had accidentally detonated.

The IDF said it was aware of the blast, but stressed the army was not involved in the incident.


Posted by: Frank G || 10/22/2003 7:59:59 PM || Comments || Link || E-Mail|| [859 views] Top|| File under:
Africa: North
GSPC offers support to al-Qaeda
This is to be expected, now that they've merged. The Algerian gunnies are well on their way to even more international infamy than they've racked up ten years and 100,000 bodies after their civil war began.



An Algerian Islamic guerrilla group, which kidnapped 32 European tourists this year, offered its support to the al Qaeda network early on Thursday morning (NZT).


It was the first time the Salafist Group for Preaching and Combat (GSPC) had publicly stated its backing for al Qaeda, and security experts in Algeria said it indicated they may collaborate in attacks.



Did these people miss all the "North Africans" who turned up in Europe earlier this year working for Zarqawi?



It was relatively unknown abroad until it claimed responsibility for kidnapping adventure tourists in separate incidents in the southern Algerian desert early this year.



That's because most who run into the GIA or the GSPC generally don't live to tell the tale ...



Although the GSPC has not publicly voiced support for Osama bin Laden's al Qaeda network before, Algerian and US authorities have long suspected the two had links.

"We strongly and fully support Osama bin Laden's jihad (holy war) against the heretic America as well as we support our brothers in Afghanistan, the Philippines, and Chechnya," GSPC leader Nabil Sahraoui, also known as Abou Ibrahim Mustafa, said in a communique obtained by Reuters.

And people still don't believe that the Chechens or MILF are part of the terror network ...

Security analysts in Algeria said that in a change of strategy, linked to the recent removal of Hassan Hattab from the leadership, the GSPC was offering protection in Algeria to al Qaeda fighters and may also be planning fresh attacks.

"Sahraoui is the man who brought in a group of al Qaeda's terrorists into Algeria a few months ago," a senior security specialist told Reuters.

Algeria's armed forces have over the past year stepped up attacks on rebel pockets and, according to media reports, killed several members of al Qaeda.



They killed al-Qaeda's ambassador last year, though I'm assuming he's been replaced if Sahraoui is bringing in imports to fight for him. We also now have confirmation that Hassan Hattab is no longer the GSPC supremo.
Posted by: Dan Darling || 10/22/2003 4:28:35 PM || Comments || Link || E-Mail|| [282 views] Top|| File under:
Caribbean
Guantanamo Troops Must Surrender Laptops
EFL from Newsday

SAN JUAN, Puerto Rico -- Guantanamo troops are being ordered to surrender their laptop computers for security sweeps 72 hours before leaving the U.S. base in Cuba, officials said Tuesday.

The new security precautions were announced as a team of military investigators wrapped up their assessment of security gaps at the Guantanamo base where 660 suspected terrorists are being held.

The team arrived earlier this month after two interpreters and a Muslim chaplain were arrested on charges ranging from espionage to disobeying orders. Other security precautions were expected after the team briefed military officials at the base this week.

"We all recognize it's a necessary process," said Army Lt. Col. Pamela Hart, detention mission spokeswoman. "There haven't been any complaints."

Troops in the Joint Task Force, responsible for the detention mission, have been asked to surrender laptops they own and other personal items such as electronic organizers before departing the base. If the items clear inspection, they will be returned to the troops at the airport terminal.

Inspectors will be searching for classified materials or other documents meant to stay on the base. All personal information -- including e-mails or pictures -- can be viewed by inspectors.

"Everything on the hard drive would be accessible for security personnel to look at," Hart said.



Better late than never I guess. Hope they don't seize the Playstations - that would be cruel an inhuman with GITMO social life being what it is.
Posted by: Super Hose || 10/22/2003 4:23:00 PM || Comments || Link || E-Mail|| [282 views] Top|| File under:
Home Front
Saboteurs attack Calif., Ore. transmission towers
Reuters, 10.21.03, 7:04 PM ETLOS ANGELES, Oct 21 (Reuters) - Environmental extremists could be involved in the attempted sabotage of two giant electricity transmission towers on Monday, the head of a California police department said on Tuesday.

Officials said a man

Chicken. Stay and face down THE MAN, why don't you?

fled after he was discovered late Monday afternoon apparently removing nuts and bolts at the base of a transmission tower near Anderson in northern California.

About two hours earlier near Klamath Falls in Oregon, around 150 miles (240 km) north of Anderson, someone was discovered tampering with the base of another transmission tower, police and utility sources said.

"I think it is more than just a coincidence. It certainly has the overtones of some sort of domestic terrorist activity,"

Sounds like standard Enviromental "Protest" these days

Anderson Chief of Police Neil Purcell Jr. said, adding he had turned the investigation over to the FBI.

Purcell said the three men who saw the man at the transmission tower near Anderson described him as an overweight white male with long gray hair and a beard wearing wire-rimmed glasses

Check the names on the Fast Food lawsuit

. He fled in a vehicle with Washington state plates.

The Western Area Power Administration, a federal agency, owned the transmission tower, part of a 115 kilovolt power line which carries electricity from two nearby hydropower dams.

WAPA spokeswoman LaVerne Kyriss said the agency had managed to repair the tower and said the incident was "very serious."

"We took care of that (the repair) immediately ... We don't know if this is an isolated incident," she told Reuters.

The earlier incident in Oregon involved a transmission tower owned by Portland, Oregon-based PacifiCorp, a unit of Scottish Power Plc



Jackasses.
Posted by: Laurence of the Rats || 10/22/2003 3:15:36 PM || Comments || Link || E-Mail|| [407 views] Top|| File under:
Middle East
Majority of Palis support continuation of terror
Well, what did we expect? Hat tip LGF


Fifty-nine percent of Palestinians believe that Hamas and Palestinian Islamic Jihad should continue their armed struggle against Israel even if Israel leaves all of the West Bank and Gaza, including East Jerusalem, and a Palestinian state is created, a new survey shows.


"For the Religion everything, for those outside the Religion, nothing."


Similarly, 80 percent of Palestinians say that, under those circumstances, the Palestinians should not give up the "right of return."


But most of them think the Israelis need to give up the right of respiration.


The poll of Palestinians, Israeli Jews, and Israeli Arabs was released in Washington on Wednesday by Itamar Marcus, founder of Palestinian Media Watch and written by pollster Frank Luntz. It was conducted by two polling firms, the Public Opinion Research of Israel and The Palestinian Center for Public Opinion.

The poll also examined Israeli and Palestinian attitudes towards the US and towards terrorism.

Nintey-six percent of Israeli Jews say the people who piloted the planes on September 11 were terrorists, while 37 percent of Palestinians share that view.


I take it most of those 37% believed it was laudable.


Slightly more than one in four - 26 percent - of Palestinians believe Israelis planned the 9-11 attacks.


Of course. Intellect is illegal there


Forty-two percent of Palestinians and 61 percent of Israeli-Arabs stated that they support the people who are attacking Americans in Iraq. Zero percent of Israeli Jews said they did.

Marcus said he believes such opinions are "not coming from a vacuum" and that the survey demonstrates a "connection between Palestinian media and education and Palestinian beliefs and opinions."


Plus the penalties associated with not deceiving oneself.


During the Iraq war, Palestinian Authority-sponsored television glorified the killing of American soldiers, a theme that has continued until now in various media, Marcus said.

Posted by: Atrus || 10/22/2003 1:45:44 PM || Comments || Link || E-Mail|| [280 views] Top|| File under:
Home Front
Anti-missile system to use blimp 25 times larger than Goodyear's
Special to World Tribune.com
GEOSTRATEGY-DIRECT.COM
Wednesday, October 22, 2003

The United States has been developing what could become a new concept in destroying enemy ballistic missiles in their boost phase.

The concept calls for stationing a huge blimp out of enemy aircraft or missile range that would detect preparations for and launch of any enemy ballistic missile. The blimp would then relay the information to fighter jets that would shoot down the enemy launcher or missile.

The project has been sponsored by the Defense Department's Missile Defense Agency. The agency has awarded Lockheed Martin a $40 million design and risk reduction contract to advance a project to develop and demonstrate a prototype of a high-altitude airship that could remain in the air for one month.

Lockheed Martin executives said the airship would be 500 feet long, 160 feet in diameter and have a volume of 5.2 million cubic feet. This would be about 25 times larger than the blimps seen at athletic events.

"We share the Missile Defense Agency's vision for the high altitude airship and the many roles it can serve over our domestic borders and distant theaters of operation," said Al Barber, vice president at Lockheed Martin Maritime Systems & Sensors.

"Its long time on station and ability to carry different payloads will provide multi-mission capabilities not possible with other assets. When launched, the HAA will commence a new era in flight."

The project calls for the demonstration of the airship in 2006. The first phase of the project involves drafting a concept of an airship that can remain afloat for one month at an altitude of 65,000 feet. The facility would have a payload of two tons and provide 10 kilowatts of power.

Israel and the United States have been experimenting with BPI concepts since 1996. Israel had envisioned a network of unmanned air vehicles that could remain in the sky for several days at a time to monitor enemy ballistic missile activities.

But the Lockheed Martin project calls for one facility that would remain stationary. The airship would also have autonomous flight control capabilities.

In another development, two U.S. contractors have conveyed a proposal to the Pentagon to upgrade the E-8C aircraft into a system that would rapidly detect a missile launch as well as estimate its point of impact.

Northrop Grumman and Textron Systems drafted the proposal. Under the proposal, Textron would mount its Theater Airborne Warning System on the J-STARS [Joint Surveillance Target Attack Radar System] aircraft.

Sorry guys, but every time I read this, I keep looking for Doctor Evil. Besides, the folks at VillainSupply.com have beaten them to it:

"Stealth planes? Modern armored attack helicopters? Jets? Missiles? BAH! There was a time when supervillainy wasn't about flashy hardware, but about sheer evil genius and its application against a timid populace; in other words, style mattered over technology. Those were the days of the evil zeppelin, and Steambender Industries LLC presents the latest in lighter-than-air malevolence: the Z313 Zeppelin of Death.
Armed with a patented Hypergauss Death Beam Cannon and air-to-air flak launchers, the Z313 features virtually flat payload/range curves for military airlift applications, i.e. very large cargo capacity is allied to low fuel consumption and very long endurance. The length of four 747s, the Z313 can carry 1,000 tonnes of cargo, and features sumptuous onboard accommodations designed with the supervillain in mind.* It can travel four times as fast as the world's biggest cruise ship at a top speed of 110 knots; and can cross the Atlantic and back without refueling, with a 6,000 plus mile range. The zeppelin's mylar-coated skin comes in a variety of fashion colors, and can be adorned with the logo of your cabal or evil NGO.

Price: US$50,000,000.
*other modern airships use cheap noncombustible helium, supposedly for safety purposes. The Z313 is filled with good old-fashioned hydrogen; this highly combustible gas can be detonated spectacularly by an obvious and accessible red self-destruct button on the bridge."

Mike
Posted by: Mike Kozlowski || 10/22/2003 1:19:47 PM || Comments || Link || E-Mail|| [295 views] Top|| File under:
Latin America
Bolivia may be just the start
EFL National Post from World Wire

Wracked by deep social and racial divisions and plagued by profound economic problems, Bolivia has just passed through its worst crisis in two decades.

But it is the rest of Latin America that should feel uneasy.

Weeks of deadly clashes between government troops and indigenous peoples, leftist labour leaders and student groups saw Bolivia's streets barricaded, its capital placed under siege and its elected president forced to flee.

While Bolivia's revolution may be rooted in poverty, it is also anchored in racism and has a distinctly undemocratic leftist flavour.

After decades of being left out of the country's power structure, Bolivia's native peoples took the lead in weeks of violent protest that left dozens dead and the country paralyzed before former president Gonzalo Sanchez de Lozada finally resigned on Friday and fled to Miami.

The trigger for the massive street protests was a government plan to sell Bolivia's natural gas to the United States and Mexico by exporting it to Bolivia's archrival Chile. But the proposed pipeline project was a symbol for something much more troublesome -- the government's inability to improve the economy or to transform a long entrenched culture of social exclusion that has effectively shut out the Indian majority.

Despite two decades of democratic reform and economic turmoil, Bolivia remains the poorest country in South America. Unemployment officially stands at 12% and six in every 10 people live on less than US$2 a day.

Agriculture, the backbone of the country, employs more than half the workforce but it accounts for only about 23% of the country's gross domestic product. And only 2% of Bolivia's land is arable.

For most farmers, who overwhelmingly are natives, the future holds hope for nothing more than a hardscrabble existence. Twenty per cent of indigenous children die before their first birthday and 14% more die before they reach school age.

Nearly two decades of economic liberalization, in which successive governments, under the guidance of the International Monetary Fund, have privatized public companies and mines and moved to modernize the oil and gas industries, has failed to improve the lives of ordinary people.

"The constitution is like a mirror, but we have never seen our faces reflected on it," says Felipe Quispe, a leader of the indigenous Pachakuti Party and one of the opposition leaders who led the street protests.

Evo Morales, a fiery leftist opposition leader of Aymara Indian descent and another leader of last week's rebellion, wants to see the creation of a constitutional assembly of Indian people to create a new Indian-led government.

Mr. Morales lost Bolivia's past election by just 1% of the vote to the now-deposed president, Mr. Sanchez de Lozada. Rather than wait for another turn at the polls in 2007, he jumped at the opportunity to lead a mob in the streets.

In the past, Mr. Morales has said, "Latin America must build many Cubas" and has promised "oil and gas must return to the Bolivian people."

In Miami, Mr. Sanchez de Lozada charged: "Democracy is under siege by co-operative groups, political groups and unions that don't believe in it."

He angrily predicted the alliance of Indian coca growers and leftist labour leaders that forced him to resign may lead to "a narco-labour government that could lead to the disintegration of the country."

By removing Bolivia's president through street protests, democracy may already be damaged right across Latin America.

Huge swaths of Central and South America are vulnerable to just the same combination of opportunistic populism, economic despair and racism. Ecuador, Peru, Paraguay, Mexico and most of Central America all have racial and class tensions similar to those of Bolivia.

Indigenous movements may already be reshaping Latin America's political arena.Bolivia's revolution could be the spark that ultimately ignites something far more significant than a simple reform movement.


Like many Americans, I don't pay much attention to South America. I think that we are going to discover that that is a big mistake here shortly.



Another article of interest is from Newsday: Dumping of Bolivian President Not Unusual
Posted by: Super Hose || 10/22/2003 1:08:50 PM || Comments || Link || E-Mail|| [274 views] Top|| File under:
Home Front
Kerry claims U.S. botched deal with France/Russia on eve of war.
Senator John F. Kerry

(A proud Vietnam Vet)

declined to provide specifics yesterday about his televised comment Monday night that French and Russian officials at the United Nations were poised to compromise with the Bush administration on the eve of the Iraq war. In a brief interview in Manchester yesterday, Kerry said that he believed his information was solid and that he intends to focus on the issue in the coming weeks as he continues to critique President Bush's foreign policy and attempts to distinguish himself from the eight other Democrats running for the White House. "I have it on the highest authority" that the French and Russians were prepared to make an offer at the UN, but were rebuffed by American officials intent on going to war, Kerry said. "I'm going to talk about it more publicly at a later time."


Hey I am just running this up the flagpole to see if this has any traction.


He would not disclose details of the position the countries, which opposed the US-led military offensive, were prepared to take or identify the source of the information. For weeks, Kerry has been seeking to clarify his position on the war in Iraq, which he voted to support in the Senate but which he has criticized since the spring as poorly planned.


Heck I never thought he would actually do something.


He has tried to focus attention on the UN's role in the conflict. Kerry has said he would have preferred that the United States pursue more diplomacy before the war and seek a UN vote supporting the use of force against President Saddam Hussein of Iraq.


The U.N. is known so well for diplomacy/appeasement. I hear that Clinton was the source of this information. He found out after the meeting that he declared Al Queda was the biggest threat to the U.S. Does anyone really believe anything that the French/German/Russian say? Oh I forgot John F. Kerry (D-Vietnam Vet) believes!





People who make the charge that we don't pursue diplomacy just as assiduously as we pursue military action simply don't read the papers.
Posted by: Cyber Sarge (VRWC CA Chapter) || 10/22/2003 1:07:58 PM || Comments || Link || E-Mail|| [275 views] Top|| File under:
Every Soldier a Rifleman
As Democratic presidential candidates trade sound-bite complaints about the Army being overextended in Iraq, one man in a position to make changes has announced a plan that could genuinely improve the Army's predicament.


Donald Rumsfeld also proposed changes a while ago, but I haven't heard anything since.


Schoomaker plans to fix the situation by taking the existing pool of soldiers and dividing them into 48 brigades instead of the current 33, according to Defense News. He will also re-train the troops to turn all soldiers into riflemen first, specialists in logistics and other subfields second. The reorganization will mark the most fundamental change in Army combat organization since the 1950s, and soon after it is implemented should relieve the Army's current overextended state, by improving the ratio of soldiers deployed overseas relative to those at home.


Stealing the Marines' playbook. About time too.


Though it might appear that Schoomaker is merely making an accounting change, he'll actually have a deep impact. The main elements of Schoomaker's reorganization:
1. Increase the number of brigades: Schoomaker plans to take the Army's 33 maneuver brigades and spread their personnel across 48 brigades. He'll then take support brigades — those that do artillery, supply and maintenance, for the most part — and sprinkle their personnel across the 48 as well. This will push support roles down to the brigade level.


I hope they'll implement this along with Rumsfeld's proposal to convert support personnel into combat. The current ration of 85% support to 15% combat soldiers is just insane.



2. Make every soldier a rifleman: The support troops in the new brigades will have to be more versatile as soldiers. Where under the current structure troops have completed basic training then gone immediately into their specialized fields of logistics, etc., the new structure will require a higher level of combat proficiency from each soldier.


Damm right.
To be sure, there may be some problems with the reorganization, which increases the mixture of weapons and functions at a lower level of the force. The changes will require a ramping up of training for soldiers, so that all can be skilled in combat arms. Commanders who previously dealt only with combat troops will now need to lead logistics and other supporting forces as well. And training support soldiers, who will now be spread across 48 brigades instead of concentrated in their own few brigades, will be decentralized and thus made more complicated.


Descentralizing a big organization usually makes things less complicated, not more.





This is the same economy of scale argument that see-saws back and forth, year by year. There are advantages to having support deployed at the brigade level, but there are other advantages to having support held centrally. For instance, the centralized supply and repair depot can maintain a larger and more varied parts inventory. Specialized skills — the kind that might get called upon from one brigade once or twice a year — can be kept efficiently employed servicing a number of widespread units. Think engine overhauls, for instance.

There are also the problems of command specialization. Maneuver brigade commanders concentrate on moving and shooting. They already have a certain number of supply and maintenanc people attached, but it's a minimal thing, just enough to keep moving (I'm assuming things haven't changed much since my day, back in the Paleolithic...) Taking a 3- or 4 battalion maneuver brigade and tacking on artillery and additional support battalions makes it not a brigade; it makes it a regiment, like the Soviets used to organize around, and like the Army used in WWII. Over the course of years, we've come to rely on the flexibility of the brigade concept, and we've moved away from the regimental idea. We've concentrated the bulk of direct support at division level because it's allowed us to task organize on the fly, rather than cross-leveling among subordinate regiments. Heavy (or heavier) maintenance is also concentrated at division level, for the same economy of scale reasons.

I think the ultimately workable solution is a separate supply and maintenance service, with military organization and maybe pay, but without the combat functions, for rear echelons — maybe corps and above, plus theater-level supply and maintenance depots and stateside. (A lot of these jobs are done by contractors now, by the way, and a few are sometimes done at division level.) I know the rear echelons can shift and in modern warfare there are no rear areas, but there are areas that are more secure and less susceptible to attack. (In that respect, there weren't any "rear areas" in WWII, either, at least not until we had absolute air superiority. Even though Saigon or Danang were susceptible to rocket attacks and sabotage, they were considerably more secure than, say Camp Carroll or the Rock Pile.) Training and maintaining the brigade and division-level supply and maintenance people as riflemen makes sense — though keep in mind that infantry tactics nowadays have moved away considerably from the rifleman in the trench. Training and maintaining the guys in the rear areas who're never going to see combat isn't cost-effective.
Posted by: Sorge || 10/22/2003 8:03:43 AM || Comments || Link || E-Mail|| [280 views] Top|| File under:
Iran
Parvin Darabi: Open Letter to Shirin Ebadi
The day we, at Dr. Homa Darabi Foundation, a human rights organization defending the right of women against religious, cultural and social abuse, heard the news of an Iranian woman winning the Nobel Peace prize for 2003, were elated with joy. People called and emails kept coming congratulating us for such a great honor bestowed upon our countrywoman. We even cried with joy. Then we started reading the news and interviews with you Mrs. Ebadi and our joy was reduced to sorrow and despair. We stayed quiet for a while but we feel that it is time for us to speak.



Ms. Darabi is so nice, she waited this long to denounce, and in the meantime I was the only kook out there speaking against the nice Iranian woman. Grrrr.



Didn¹t you defend the mother of a 7 years old girl who had been killed by her father and stepbrother? And, weren¹t you disgusted by the Islamic laws that allow a father to kill his own daughter? We still have the tape of the interview you had with CNN where you called the judge and the Islamic court the shame of humanity. How is it that all of sudden they conform with humanity?



Because Islam and the prophet have to be, must be, blameless. Otherwise, she would have to rely on reason.



We are also puzzled why did you remove your Islamic hijab in Europe? If hijab is such a good thing then why did you not wear it in Europe? Why do you have to wear it in Iran? Isn't it the fact that you are forced to wear hijab in Iran based on Islamic laws against the laws of human rights? Or you wear the hijab in Iran because the Iranian men (mostly Muslims) are wild animals and you need protection from them? Or is it because you are a woman afraid for her life?



Ebadi claimed it was because she respected the laws of Iran. It would be more credible if she also denounced said law as unjust.



We would appreciate to know what Islam do you practice? Wasn¹t it Islam that fired you from your appointed position as a judge bestowed upon you at such an early age (since you are 56 years old now and Iran has been an Islamic Republic for the past 25 years then you must have been in your late twenties, barely out of university, when you were appointed a judge) by the late Shah of Iran? If Islam is such a tolerant and peaceful religion shouldn¹t you have been a practicing judge instead of a legal aide? Didn¹t you read the Islamic requirements for a judge? For your information Mrs. Ebadi we have it stated here, taken from Khomeini¹s book. Since you do not seem to be bothered by Islam and Khomeini then you may agree with him.



Jimmah Carter made the blunder of the century by withdrawing support from the Shah of Iran. Carter is by far the worst president we've EVER had.



The Islamic requirement for a judge is that "the person have reached puberty, know Koranic laws, be just, not have amnesia, not be a bastard and not be of a female sex."



Ebadi is one of the few non-mythical 'moderate Muslims' we hear about. 'Moderate Muslim' is just not good enough.



That is why you were removed from your position as a judge and allowed to work as a legal aide, not even as an attorney. We hear that you don¹t mind a human being¹s value be measured against the value of camels and cows as long as it is the same number of cows and camels for both men and women. We hope you do disagree with the Islamic laws that values a man¹s left testicle more than a woman¹s life, don¹t you?



Basically, Mrs. Ebadi is the Erin Brockovich of Iran (pseudoreasoning included.) How nice for the Mullahs.
Posted by: Sorge || 10/22/2003 7:47:27 AM || Comments || Link || E-Mail|| [308 views] Top|| File under:
Home Front
What's Wrong With the CIA (Analysis)
Herbert E. Meyer Wednesday, Oct. 22, 2003
EFL and Fair Use
The following is adapted from a lecture at a Hillsdale College seminar titled "The History, Purpose and Propriety of U.S. Intelligence Activities," held on Sept. 14-18, 2003.
It's obvious that something is wrong with the CIA. The 9/11 attacks were, by definition, the worst intelligence failure in our country's history. More recently, we have had trouble locating Iraq's weapons of mass destruction and have been consumed by the flap over whether the CIA signed off on President Bush's accurate observation in his State of the Union speech that British intelligence believes Saddam Hussein had tried to purchase uranium ore in Niger.

In each of these cases, the CIA was asleep at the switch, not quite on the ball, or tossing a banana peel under the president's feet. In the midst of a war in which intelligence must play a central role, we need a CIA that is razor sharp and playing offense, not one that blindsides the country or embarrasses the commander-in-chief. So what's the problem? Before answering this question, we need to acknowledge two points:
First, intelligence is the riskiest, toughest business in the world. Compared with trying to project the future of world politics or discovering a country's most closely guarded secrets, day trading in the stock market is child's play and exploring for diamonds is a piece of cake. In the intelligence business, no one gets it right every time – or even most of the time – and it's easy to take potshots at honorable people who are doing their best under difficult circumstances.

The second point is that the CIA employs some of the hardest working and most decent men and women I have ever known. They are absolutely wonderful; we are lucky to have them and we owe them our gratitude.
Problems in Structure and Culture
The problem with the CIA lies within its structure and culture. It doesn't match the task, because the analytic side of intelligence is unlike any other function of government. It is unlike budget-making, diplomacy, or the setting of policy for trade or agriculture. Intelligence is like science, which means that success depends utterly on having the most brilliant people studying a problem. Only they will know how to go about finding the right answer – and how to communicate it clearly and early enough to make a difference. As geniuses like Albert Einstein and Jonas Salk remind us, in science there is no substitute for sheer intellectual firepower – in other words, for brains. This is why scientific research institutes hire the smartest people they can find, and why they place scientists at the top who are even more brilliant to manage the team and, when necessary, to decide which of their proposed experiments to back and which to stop. That's why so many leading research institutes are headed by Nobel laureates. And it's why the big breakthroughs in science come from research institutes rather than government-operated labs.
-- Much More --


Okay Spooks, Ex-Spooks, and Amateur Spooks, have fun! Much of his analysis seems on-target to me, but I'm in that last category...
Posted by: .com || 10/22/2003 7:32:32 AM || Comments || Link || E-Mail|| [269 views] Top|| File under:
Korea
N. Korea Rejects U.S. Nuke Program Offer
SEOUL, South Korea (AP) - North Korea on Tuesday rejected President Bush's offer of a written pledge not to attack in exchange for the communist nation agreeing to scrap its nuclear weapons program.


Is it possible for a surprise meter to read negative numbers?


North Korea, in a radio broadcast, stuck to its stance that it would settle for nothing less than a formal nonaggression treaty that would legally bind the United States not to launch a pre-emptive strike against the isolated country.

Bush on Monday rejected North Korea's demand for such a treaty, which would require Senate approval. But he left the door open for some form of written pledge in which the United States, China, Japan, South Korea and Russia would jointly give North Korea assurances that it would not be attacked if it promises to dismantle its nuclear program.


Cross our hearts and hope you die!


``It is a laughing matter and is not worth considering,'' the state North Korean Central Broadcasting Station said in a dispatch monitored by South Korea's Yonhap news agency.


Oh well, we tried. Back to engaged apathy.


``We have demanded that the United States drop its hostile policy toward the (North) and sign a bilateral nonaggression treaty with us. We have not demanded some kind of security guarantee.''


"And we demand a pony!"


Bush made his proposal at a summit of 21 Asia-Pacific leaders in Bangkok, Thailand. The summit ended Tuesday with a call for a restart of multinational talks to resolve the North Korean nuclear standoff. Bush's overture was a subtle yet significant shift in Washington's approach. The United States had earlier insisted that North Korea created the nuclear crisis and so it must move first to end it. Pyongyang paid no heed and began taking steps that could give the country several more nuclear bombs in addition to the one or two it already is believed to possess.

North Korea fired at least one short-range missile off its east coast on Tuesday, rattling the gathering of Pacific Rim leaders and giving urgency to the yearlong nuclear crisis.


Oh c'mon! Who's going to be rattled by a Silkworm test?


A delegation of U.S. lawmakers hope to meet with North Korea's reclusive leader Kim Jong Il and discuss the crisis during a rare visit to Pyongyang next week.


Try the grass soup, fellas.
Posted by: Steve White || 10/22/2003 12:21:04 AM || Comments || Link || E-Mail|| [289 views] Top|| File under:
Home Front
Cold Steel's Mongoday Warriors Take to the Field 
Interesting army training story.


Staccato bursts from the M 240 machine gun pierced the chilly night air around Fort Wainwright from September 10–13. Rogue Cortininan Liberation Forces (CLF), roaming unchecked around Birch Hill, were eventually overcome by the "Mongolian Horde." 

Sound strange? Not at all. The event was part of a grueling exercise for officers of 2nd Battalion, 1st infantry Regiment (Cold Steel). Moving long distances, carrying heavy rucksacks, and executing numerous small unit missions – all with very little food and sleep – were just a few of the challenges the officers faced while participating in their first "Mongoday." 
LTC David Wisecarver, 2nd Battalion, 1st Infantry Regiment Commander, initiated the four-day training event for the battalion's officers based on a tradition from the Army's 75th Ranger Regiment. As enacted in the Ranger Regiment, Mongoday is an exercise conducted in the spirit of the Mongoday warriors of Genghis Khan – the most courageous military unit in the history of combat.


Much more at the link.
Posted by: Steve White || 10/22/2003 12:06:19 AM || Comments || Link || E-Mail|| [296 views] Top|| File under:
Who's in the News
35
[untagged]
Bookmark
E-Mail Me
The Classics
The O Club
Rantburg Store
The Bloids
The Never-ending Story
Thugburg
Gulf War I
The Way We Were
Bio
Merry-Go-Blog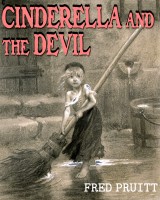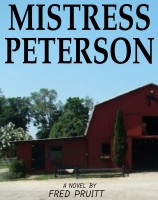 On Sale now!


A multi-volume chronology and reference guide set detailing three years of the Mexican Drug War between 2010 and 2012.

Rantburg.com and borderlandbeat.com correspondent and author Chris Covert presents his first non-fiction work detailing the drug and gang related violence in Mexico.

Chris gives us Mexican press dispatches of drug and gang war violence over three years, presented in a multi volume set intended to chronicle the death, violence and mayhem which has dominated Mexico for six years.
Click here for more information


Meet the Mods
In no particular order...


Steve White
Seafarious
Pappy
lotp
Scooter McGruder
john frum
tu3031
badanov
sherry
ryuge
GolfBravoUSMC
Bright Pebbles
trailing wife
Gloria
Fred
Besoeker
Glenmore
Frank G
3dc
Skidmark
Alaska Paul



Better than the average link...



Rantburg was assembled from recycled algorithms in the United States of America. No trees were destroyed in the production of this weblog. We did hurt some, though. Sorry.
3.234.250.24