Afghanistan
Four Afghans killed in anti-US protests
[Iran Press TV] Security forces in troubled eastern Afghanistan open fire on anti-US protesters, killing at least four people and wounding several others.

The deaths come after hundreds of angry Afghans staged a protest against the killing of innocent civilians at the hands of foreign forces, a Press TV correspondent reported.


Resulting in the killing of innocent civilians at the hands of local forces. Will they find this an improvement?

The protest took place in Afghanistan's Nangarhar


...on the main road from Lovely Peshawar. The capital is Jalalabad. The population of 1,334,000 consists mostly of Pashtuns with a few Arabs and Pashais...


Province on Saturday.

The protest comes after NATO


...the North Atlantic Treaty Organization. Originally it was a mutual defense pact directed against an expansionist Soviet Union. In later years it evolved into a mechanism for picking the American pocket while criticizing the style of the American pants...


troops killed a 12-year-old boy in an overnight raid in Nangarhar.

In a separate incident on Thursday, a 12-year-old girl was killed in the same province after foreign troops hurled a hand grenade towards her.

Hundreds of civilians have

bit the dust

in US-led Arclight airstrikes and ground operations in various parts of Afghanistan over the past few months, with Afghans becoming more outraged over the seemingly endless number of deadly assaults.

Civilian casualties have long been a source of friction between the Afghan government and US-led foreign forces. The loss of civilian lives at the hand of foreign forces has dramatically increased anti-American sentiments in Afghanistan.

The surge in violence comes despite the presence of 150,000 foreign troops engaged in the so-called war on terrorism.

The war in Afghanistan, with civilian and military casualties at record highs, has become the longest war in US history.
Posted by: Fred || 05/15/2011 00:04 || Comments || Link || E-Mail|| [319 views] Top|| File under:
Afghan Commandos Kill 8 Taliban Insurgents in N Afghanistan
[Tolo News] At least eight Taliban fighters were killed in Afghan commandos' operation in northern Afghanistan on Friday, local officials said.

The operation was launched at 03:00 pm local time in Senjedak district of Faryab province to wipe out

Islamic exemplar

s. Eight Islamic fascisti were killed in the operation, Ahmad Jawid Saleem, chief of Afghan Commandos' Media Office in north-east told TOLOnews.

Afghan commandos have seized many weapons in the operation as well as 13
cycle of violences, he added.

Afghan commandos or civilians suffered no casualties in the operation, Mr Saleem said.

The Taliban have not yet commented about the operation.

Afghan and foreign forces have recently launched military operations in the country in which dozens of

beturbanned goons

have been killed or

maimed

.

Afghan and foreign forces have increased their operations to clear volatile regions of

cut-thoat

s. Afghan forces will undertake security responsibilities of seven areas in July this year.
Posted by: Fred || 05/15/2011 00:04 || Comments || Link || E-Mail|| [306 views] Top|| File under: Taliban
Africa Horn
35 killed in battle for Mogadishu
[Iran Press TV] Intense

festivities

between Somali government troops backed by African Union


...a union consisting of 53 African states, most run by dictators of one flavor or another. The only all-African state not in the AU is Morocco. Established in 2002, the AU is the successor to the Organisation of African Unity (OAU), which was even less successful...


forces and
al-Shabaab
... Harakat ash-Shabaab al-Mujahidin aka the Mujahideen Youth Movement. It was originally the youth movement of the Islamic Courts, now pretty much all of what's left of it. They are aligned with al-Qaeda but operate more like the Afghan or Pakistani Taliban. The organization's current leader is Ibrahim Haji Jama Mee'aad, also known as Ibrahim al-Afghani. Fazul Abdullah Mohammed, a Kenyan al-Qaeda member, is considered the group's military leader...
fighters in Mogadishu have left at least 35 people dead.

Twenty Somali soldiers

bit the dust

in a fierce

shootout

between

al-Shaboobs

and transitional government troops in the Hodan district of southern Mogadishu late on Friday.

The skirmishes continued until the crack of dawn, the Press TV correspondent in Mogadishu reported on Saturday.

In addition, 15

non-combatants were killed

as the two sides exchanged heavy gunfire and barrages of mortar shells were fired. More than 25 people also sustained injuries during the bloody skirmishes.

Somali ambulance workers said they ferried the

maimed

to different hospitals in Mogadishu.

Boilerplate follows...
Somalia has not had a functioning government since 1991, when warlords overthrew former dictator Mohamed Siad Barre.

Over the past two decades, up to one million people have

bit the dust

in the fighting between rival factions and due to famine and disease.

There are more than 1.4 million internally displaced people (IDPs) in Somalia, and over 300,000 IDPs are sheltering in Mogadishu alone.

Most of the displaced live in poor and degrading conditions on makeshift sites in southern and central Somalia, according to the United Nations


...boodling on the grand scale...


High Commissioner for Refugees.
Posted by: Fred || 05/15/2011 00:04 || Comments || Link || E-Mail|| [349 views] Top|| File under: al-Shabaab
Africa North
Mob attacks Christian protest in Egypt
An angry mob attacked a group of mainly Christian protesters demanding drastic measures to heal religious tension amid a spike in violence, leaving 65 people injured, officials said Sunday.


Of course they're angry: Christians don't get to demand things from their Muslim overlords in that part of the world.

The Christian protesters have been holding their sit-in outside the state television building in Cairo for nearly a week following deadly Christian-Muslim clashes that left a church burned and 15 people dead.

More than 100 people rushed into the sit-in area, lobbing rocks and fire bombs from an overpass and charging toward the few hundred protesters sleeping in the area. Vehicles were set on fire and fires burned in the middle of the street.
Posted by: Zebulon Thranter9685 || 05/15/2011 00:00 || Comments || Link || E-Mail|| [320 views] Top|| File under:
Arabia
Forces Trying to Break up Taiz Protest, 7 Injured
[Yemen Post] At least 7 protesters

were maimed

when the

elite republican guard

and the central security

shot up

a protest in downtown Taiz province, one of the Yemeni cities which has been experiencing deadly crackdown leaving many killed and injured.

Since Friday night, large numbers of forces have been deployed to the streets and sporadic firing has been heard in as the protests continued.

Local sources said the

elite republican guard

and the central security are trying to disperse the protest in Jamal street in which educators have been protesting their salary suspension and cuts. " As if the forces were given orders to use force to break up the rally," the sources said.

On Friday, Saleh attacked the opposition in his speech to his supporters in the capital, accusing them of committing sabotage acts and urging them to come back to the dialogue table and seek power through the right ways including the ballot boxes.

He also warned that his supporters all over the country along with the army will face the protesters and saboteurs, as he urged the opposition to 'stop playing with fire'.

Also, the security forces conducted mass arrests in the square of freedom and Jamal St, with antigovernment protesters, mostly youths, taken to unknown places within the continuous crackdown on the protests, said an eyewitness.

Meantime, complete civil disobedience is paralyzing Yemen's business capital Aden coinciding with partial disobedience in Sana'a in response to the call of the youth-led protesters in the squares of change and freedom in many cities.

The protesters have recently urged the public and private sectors to conduct civil disobedience, even for hours on Saturdays and Wednesdays within, their escalation plan.


Separately, the Human Rights Watch


... dedicated to bitching about human rights violations around the world...


has urged the GCC countries, which are currently pushing a seemingly failed mediation effort to tackle the Yemeni crisis, to remove the term calling for giving immunity to Saleh and his regime from prosecution.

In a statement, Joe Stork, Deputy Director for Middle East and North Africa at the Washington-based watchdog, urged the GCC countries and other countries involved in the deal for Saleh's resignation should withdraw their pledge ensuring giving the president and his regime officials immunity from prosecution after leaving office.

Instead, these countries should intervene to protect the lives of the Yemeni people amid the deadly crackdown on the antigovernment protests in many of the Yemeni cities, Stork said.

" We also urge to stop direct and indirect military aid to the Yemeni regime and refuse any immunity to be granted for those responsible for crimes including killing and torturing the civilians," he was quoted as saying.

President-for-Life Saleh


... exemplifying the Arab's propensity to combine brutality with incompetence...


should not be helped to escape any punishment for any crimes against humanity, because the local and international courts are committed to trying those responsible for killing the innocents in Yemen despite agreements, some of which called for immunity from prosecution, he added.

Meantime, the GCC Secretary General is expected to arrive in Yemen soon to push the teetering GCC initiative, which the opposition and observers said has already died.
Posted by: Fred || 05/15/2011 00:05 || Comments || Link || E-Mail|| [320 views] Top|| File under:
Germany Urges Citizens to Leave Yemen Immediately
[Yemen Post] Germany called on its citizens to leave Yemen as soon as possible because the possibility to continue the flights to and from the country will be not ensured due persistent unrest.

Meantime, the German citizens should stay indoors and avoid rallies and riots, the Foreign Ministry said, as it circulated emergency emails and numbers.

Last week, an official at the Ministry called to bring to justice those responsible for killing the antigovernment protesters in Yemen, warning:" the violence is not the solution to the political vacuum and deepening problems in the country."

The official also urged all Yemeni parties to be careful because the future of their country should come through peaceful dialogue and brave reforms.

" President-for-Life Saleh


... exemplifying the Arab's propensity to combine brutality with incompetence...


should not waste the current opportunity as the GCC countries are continuing their mediation effort to ensure a peaceful transition of power. Saleh should sign the GCC West-backed initiative and start its implementation immediately," the official said, as the western concerns about Yemen continued amid the unrest, Al-Qaeda and military and social status.
Posted by: Fred || 05/15/2011 00:05 || Comments || Link || E-Mail|| [345 views] Top|| File under:
Six Soldiers Killed in Tribal Revenge Attack in Yemen
[An Nahar] ix Yemeni soldiers were killed in a tribal

Dire Revenge™

attack on Saturday in the southeastern province of al-Baida, a tribal leader and a security official said.

"Gunmen attacked an army checkpoint near Radaa, killing six soldiers," the tribal leader said, describing it as a "

Dire Revenge™

killing."

The root of the enmity was not immediately clear but a security official confirmed the attack.

Such incidents are common in Yemen, an impoverished deeply tribal country on the Arabian Peninsula.

Yemen has been gripped by deadly protests since late January calling for the ouster of President President-for-Life Ali Abdullah Saleh


... Saleh initially took power as a strongman of North Yemen in 1977, when disco was in flower...


who has been in power since 1978.

The protests have led to defections and

festivities

within the army.

In addition to anti-regime protests, Yemen has been battling a secessionist movement in the south, a Shiite rebellion in the north and an al-Qaeda resurgence on its soil.
Posted by: Fred || 05/15/2011 00:05 || Comments || Link || E-Mail|| [323 views] Top|| File under:
Omani security forces arrest protesters
[Iran Press TV] Omani security forces have clashed with protesters, arresting scores of people demanding jobs and higher salaries in the southern city of Salalah.


Security forces on Thursday fired shots in the air and destroyed tents to push out protesters camped outside the provincial governor's office.

Fresh

festivities

in Salalah erupted again on Friday and continued until the early hours of Saturday.

"Security forces used their batons and took away protesters in three army buses," one witness, who did not want to be identified, told

Rooters

by telephone.

Witnesses say scores and possibly hundreds of people were taken away.

Anti-government protests have been ongoing in Oman since February 25. Omani protesters have been demanding jobs, better wages and more democratic reforms in the sultanate.

Oman's ruler Sultan Qaboos bin Said has ruled the country for forty years.
Posted by: Fred || 05/15/2011 00:05 || Comments || Link || E-Mail|| [311 views] Top|| File under:
Britain
White teenage mother stabbed to death and dumped in canal after having baby with married Muslim
A white teenage mother was stabbed repeatedly and her body dumped in a canal after she clashed with the Asian family of her lovechild, a court has heard.

Laura Wilson, 17, had a brief relationship with Ishaq Hussain, 22, who lived close to her before giving birth to their daughter in June last year.

Sheffield Crown Court was told that Hussain failed to acknowledge the child as his own and did not offer any support, leading to friction between Laura, her family and Hussain.

Things came to a head last October when she went to Hussain's house and told his family he was the father of the child, prosecutor Nicholas Campbell QC said.

Hussain and his friend, who also had an affair with her and was said to be her first love, plotted to kill her, it is alleged.

They sent a flurry of text messages to one another.

They adopted the language of the cult British film 'Four Lions' about Islamic terrorists and mounted a 'mission to kill Laura Wilson', said Mr Campbell.

Asghar allegedly sent a text message to Hussain which said: 'I'm gonna send that kaffir bitch straight to hell.'
Posted by: Zebulon Thranter9685 || 05/15/2011 21:30 || Comments || Link || E-Mail|| [298 views] Top|| File under:
Caribbean-Latin America
Death in Durango: Toll in Mass Graves Rises to 218
For a map, click here. For a map of Durango, click here.

The death toll in the Durango, Durango rose Saturday to 218 dead as the fifth and a newly discovered sixth gravesite yielded 22 more victims, according to Mexican news reports.
To read the last Rantburg report on the Durango mass graves, click here
The latest find is another location on calle Valentin Trujillo in the Valle del Guadiana colony. Until Saturday, 41 bodies were exhumed from the Valle del Guadiana colony, but with the 18 bodies uncovered Saturday, the total exhumed reached 59 in the area, which makes it the largest find since exhumations began last month.

In other news, a total of nine unidentified individuals were found dead in locations in and around Durango city including six men found beheaded near Durango city.


A man was found shot to death Saturday in Durango city near the intersection of Bulevar San Benito and Calle Santa Isabel in the San Carlos colony. The victim had been handcuffed prior to being shot.


A man was found dead and wrapped in a sheet in Durango city Saturday near the intersection of calles Jesus Garcia and 24 de Marzo in the José Revueltas colony.


Edgar Manuel Rios Núñez 18, was found beaten to death Saturday near his residence in Cantalan, Durango Saturday in the Los Nogales colony.


Six men were found decapitated on he Mezquital-Durango city highway Thursday. Four of the victims were said to be guards of Centro de Readaptacion Social (CERESO) prison.


The Durango state attorney general's office (FGE) reported Thursday a fake checkpoint had been set up on the San Lucas de Ocampo a San Juan del Río highway by armed suspects. Police units arriving at the location reported two individuals had been wounded by gunfire.
Posted by: badanov || 05/15/2011 00:00 || Comments || Link || E-Mail|| [318 views] Top|| File under:
More Mexican Mayhem
34 Die in Northern Mexico

A total of 34 individuals were murdered in ongoing drug and gang related violence in northern Mexico that including a state police agent involved shooting in Juarez Friday that left four dead.


An unidentified man was shot to death in Chihuahua, Chihuahua early Wednesday morning. The victim was on foot near the intersection of calles Carlos Fuero and 38th in the Dale colony when at least two armed suspects shot him.


An unidentified man was shot to death in a hospital in Parral, Chihuahua Tuesday afternoon. Six armed suspects broke into the emergency room at the Hospital General in Parral, where the victim had been admitted with gunshot wounds he suffered earlier in Balleza, Chihuahua, and shot and killed him.


An unidentified restaurant owner was shot and wounded in a daylight kidnapping Wednesday. Armed suspects broke into the Mirador Restaurant near the intersection of avenidas Mirador and Reno in the Residentiale Campestre colony, forcing the victim into a waiting van after shooting him with assault rifles.


An unidentified woman was beheaded in Juarez Wedensday. The victim's head was left on the hood of a Ford Contour sedan near then intersection of calles Tina Rico and Maria Marvel in the Revolucion Mexicana colony.


An unidentified man was shot to death at his business in Juarez Wednesday evening. The victim was owner of the Azteca iron dealer on Calle Cuicuilco in the Morelos colony. Armed suspects went into the office and shot the victim to death. Several 9mm spent shell casings were found at the scene.


Three unidentified men were killed in two separate incidents. according to the Mexican daily La Polaka.


Two unidentified men were found dead in a vacant of in the Valle de Allende colony. The victims had been tortured before they were killed.


An unidentified man driving his Dodge 300 with his family aboard was shot and killed in the Riveras del Bravo colony.



Four unidentified men were shot to death and four others were wounded in a shooting in Juarez Thursday morning. The shooting took place at a gas station near the intersection of calles Gomez Morn and San Antonio. The two dead victims were in separate vehicles while the wounded victim was a passerby. Several vehicles and an office building facade were also damaged in the shooting. Earlier reports placed the death toll in the shooting at two, with one wounded. The apparent targets were two Chihuahua state police agents.


An unidentified woman was shot to death in Chihuahua, Chihuahua Thursday afternoon. The victim was shot near the intersection of avenida Juerez and 12th, where armed suspects aboard two vehicles fired on her.


Two men and a woman were shot to death in Juarez Thursday afternoon. One of the male victims was shot in the doorway of his residence near the intersection of calles Trebol and Bellavista in the Felipe Angeles colony, while the couple was shot while travelling aboard a Hummer SUV.


Three unidentified men were shot to death in Chihuahua, Chihuahua Thursday evening. The victims were at a residence near the intersection of calles Zubiran and 29th. The victims were apparently attempting to flee a pursuit by their attackers by bailing out of a Dodge Neon sedan.


A former major of Balleza, Chihuahua and a former first lady to a Balleza mayor were shot to death at a church in Balleza Thursday night. Former Balleza mayor Silvia Moreno Leal, 56, and Cecilia Medina Leal were at the Jehovah's Witnesses church near the intersection of Paola Aun de Aguirre and Francisco Sarabia when armed suspects burst into the church and shot the two women to death. About 50 individuals were in the church at the time of the shooting. The suspects left the church aboard at least two trucks.


A woman was shot to death and her 11 year old daughter was wounded in a shooting that took place immediately after the shooting at the Balleza Jehovah Witnesses church. Francisca Villar, 38, and Itzel Karine Villar, 11, were at a gas station near the church when armed suspects fired on them.


Three men were shot to death and a fourth was wounded in three separate shootings in Juarez early Friday morning, according to the Mexican news daily La Polaka.


An unidentified man was shot to death in the street near the intersection of calles Sierra de Juarez and Montes Urales. Reports say AK-47 assault rifles were used.


One man was shot to death and another was wounded in a foot pursuit with armed suspects that ended at a bar near the intersection of Calle Manuel J. Cloutier and Avenida de Las Torres.


An unidentified an was found shot to death near the intersection of calles Joaquin Terrazas and Aluminio in the Del Carmen colony. Reports say the victim was shot five times in the back.



A Juarez city bus was attacked with AK-47 assault rifles Friday. The shooting took place near the intersection of calles Oscar Flores and Cesareo Santos where a city was attacked by armed suspects aboard a Chevrolet Malibu sedan. The engine of the bus was struck 23 times and disabled. No injuries to passengers or passersby were reported.


The city hall of Gran Morelos, Chihhuahua was attacked with small arms fire Friday. The facade of the building was hit at least 100 times with AK-47 assault rifles. No one was reported hurt in the shooting. Gran Morelos is about 50 kilometers south of Chihuahua city.


A man was shot to death in Chihuahua, Chihuahua Friday. Ignacio Gonzalez was on foot near the intersection of calles Claudina Romero and Geronimo Aguilar where armed suspects aboard a three vehicle convoy shot and killed him in front of his wife.


Two unidentified men were shot to death in Chihuahua, Chihuahua Friday afternoon. The victims were travelling aboard a Nissan Sentra near the intersection of calles Pekin and 24th when armed suspects in a two vehicle convoy shot and killed them.


An unidentified woman was found shot to death in Juarez early Saturday mroning. The victim was found near the intersection of calles Puerto Alburquerque and Juarez Porvenir in the Águilas de Zaragoza colony.


The police chief of Ascension and two of his security detail were found murdered near Ascension, Chihuahua. Manuel Martinez Arvizo and his two bodyguards were kidnapped on the Casas Grandes highway Friday. They were found dead near El Cuervo. Ascension is the town last fall where townspeople lynched two men alleged to be kidnappers.
To see two Rantburg reports on the Ascension lynchings last fall, click here and here


Five men were found shot to death in Torreon, Coahuila Thursday following a day of intergang violence. Four of the victims were aboard two sedans in the Cerro de Cruz colony, while the fifth was found on the ground nearby.
Posted by: badanov || 05/15/2011 00:00 || Comments || Link || E-Mail|| [338 views] Top|| File under:
The Grand Turk
Turkish troops kill 12 Kurdish rebels
[Emirates 24/7] Turkey's military says troops have killed 12 Kurdish rebels trying to infiltrate the country from northern Iraq.

The military said in a statement Saturday the rebels of the Kurdistan Workers' Party, or PKK, were killed in two separate incidents that erupted in Sirnak province, near the border with Iraq.

The

festivities

occurred early Friday and Saturday. The troops were backed by helicopter gunships.

Earlier, the Anatolia news agency reported that a soldier was killed in a land mine

kaboom

, in the neighboring province of Hakkari.

The PKK is believed to have about 4,000 fighters mostly in bases in northern Iraq.

Kurdish rebels are fighting for autonomy in Turkey's southeast. The conflict has killed tens of thousands of people since 1984.
Posted by: Fred || 05/15/2011 00:05 || Comments || Link || E-Mail|| [306 views] Top|| File under:
Home Front: WoT
Florida imams arrested over Taliban charges
[Al Jazeera] US authorities have charged six people in Pakistain and the southeastern US state of Florida with helping to finance and support the Pak Taliban.

US nationals Hafiz Muhammed Sher Ali Khan, 76, and his 24-year-old son, Izhar Khan, were

nabbed

in South Florida on Saturday. Another son, Irfan Khan, 37, was

jugged

in Los Angeles.

The three were charged with "supporting acts of murder, kidnapping and maiming in Pakistain and elsewhere", according to an indictment announced jointly by the FBI and the US attorney for the Southern District of Florida, Wilfredo Ferrer.

Hafiz Khan is

a holy man

at the Miami Mosque, also known as the Flagler Mosque - while his son, Izhar Khan, is

a holy man

at the Jamaat Al-Mu'mineen Mosque in Margate, Florida, the indictment said.

The other three charged in the suit, Hafiz Khan's daughter Amina Khan, grandson Alam Zeb and Ali Rehman, are believed to live in Pakistain and remain

on the lam

.

Indictment allegations
The indictment alleges the Pakistain-born US residents raised and sent money to the Pak Taliban and wanted to target Pak government locations, including the parliament.

Prosecutors said Hafiz Khan also supported the Pak Taliban through a madrassa, or traditional religious school, in Swat


...a valley and an administrative district in the Khyber Pakhtunkhwa Province of Pakistain, located 99 mi from Islamabad. It is inhabited mostly by Pashto speakers. The place has gone steadily downhill since the days when Babe Ruth was the Sultan of Swat...


in Pakistain, that he used to provide shelter for armed fighters.

He had "sent children from his madrassa to learn to kill Americans in Afghanistan", according to the indictment released by Ferrer's office in Miami.

"Despite being

a holy man

, or spiritual leader, Hafiz Khan was by no means a man of peace," Ferrer said in a statement.

"Let me be clear that this is not an indictment against a particular community or religion. Instead, today's indictment charges six individuals for promoting terror and violence through their financial and other support of the Pak Taliban," Ferrer added.

If convicted, each of those charged faces up to 15 years in prison for each count of the four-count indictment.
Posted by: Fred || 05/15/2011 00:05 || Comments || Link || E-Mail|| [377 views] Top|| File under: Taliban
India-Pakistan
Meanwhile, In Kashmir
h/t Instapundit


Indian and Pakistani troops exchanged sustained cross-border fire on Sunday, security officials said, a day after an Indian soldier was killed by Pakistani troops while patrolling one of the world's most heavily guarded borders.
Posted by: g(r)omgoru || 05/15/2011 14:17 || Comments || Link || E-Mail|| [316 views] Top|| File under:
Pakistan's parliament condemns US bin Laden raid
[Emirates 24/7] Pakistain's parliament condemned on Saturday the U.S raid to find and kill the late Osama bin Laden,


... he's rotten though not quite forgotten...


calling for a review of US ties and warning that Pakistain could cut supply lines to American forces in Afghanistan if there were more such attacks.

Pakistain's intelligence chief was cited as saying he was ready to resign over the bin Laden affair, which has embarrassed the country and led to suspicion that Pak security agents knew where the al Qaeda chief was hiding.

On Friday, two

jacket wallah

s attacked a military academy in a northwestern town killing 80 people in what Pak Talibs said was their first act of

Dire Revenge™

for bin Laden's death on May 2.

The secret US raid on bin Laden's lair in the garrison town of Abbottabad, 50 km (30 miles) north of Islamabad, has strained already prickly ties with the United States.

It has also led to domestic criticism of the government and military, partly because bin Laden had apparently remained undetected in Pakistain for years, but also because of the failure to detect or stop the US operation to get him.

"Parliament ... condemned the unilateral action in Abbottabad which constitutes a violation of Pakistain's

illusory sovereignty

," it said in a resolution issued after security chiefs briefed

politician

s.

Pakistain has dismissed as absurd any suggestion that authorities knew bin Laden was holed up in a high-walled compound near the country's top military academy.

The US administration has not accused Pakistain of complicity in hiding bin Laden but has said he must have had some sort of support network, which it wants to uncover.

Pakistain has a long record of using Islamist

snuffies

as proxies, especially to counter the influence of nuclear-armed rival, India.

Members of the two houses of parliament said the government should review ties with the United States to safeguard Pakistain's national interests and they also called for an end to US attacks on

snuffies

with its

death droid

aircraft.

They also called for an independent commission to investigate the bin Laden case.
Posted by: Fred || 05/15/2011 00:05 || Comments || Link || E-Mail|| [690 views] Top|| File under: Govt of Pakistan
Pakistan bus bomb leaves six dead
[Al Jazeera] At least six people have been killed and 10 others

maimed

after a bomb planted in a bus went kaboom! in a northeastern Pak town.

The blast took place near the garrison town of Kharian, about 130km southeast of Islamabad, the capital.

"At least six people were killed in the blast," Afzal Bhatti, a senior police official, said.

Bhatti said that those

maimed

had been moved to nearby hospitals.

Taliban fighters have threatened deadly attacks against Pakistain and the US in

Dire Revenge™

for the May 2 killing of the late Osama bin Laden


... he's rotten though not quite forgotten...


, the al-Qaeda leader, by US commandos in the northern city of Abbottabad.

On Friday, twin

kaboom

s targeting a paramilitary training centre in northwest Pakistain killed scores of people, mostly paramilitary personnel, and

maimed

more than 100 others, police and local officials said.

A police official said Friday's attack in Charsadda district appeared to be the work of two

jacket wallah

s, though there was a possibility of the second bomb being planted.

The Pak Taliban has

grabbed credit

for that attack, terming it the "first

Dire Revenge™

" for the killing of bin Laden.

No one has so far

grabbed credit

for Saturday's bombing.
Posted by: Fred || 05/15/2011 00:05 || Comments || Link || E-Mail|| [302 views] Top|| File under: TTP
Iraq
Iraqi Christian Kidnapped for $100,000 Ransom
[An Nahar] A Christian man in the northern Iraqi city of Kirkuk has been kidnapped and is being held for a $100,000 ransom, police said Saturday.

Kirkuk deputy police chief Maj. Gen. Torhan Abdul-Rahman said the victim is a construction worker who did not come home from work Friday night. When officials called his mobile phone on Saturday, the kidnappers answered and demanded the money.

Parliament

politician

Imad Yohanna, a Christian from Kirkuk,


... a thick stew of Arabs, Turkmen, Kurds, and probably Antarcticans, all of them mutually hostile most of the time...


said the man was kidnapped because he is Christian.

Yohanna said Christians are seen as easy targets because they usually pay ransom without a fight, as opposed to Arabs whose tribes generally attack to free the victim.

Abdul-Rahman said 43 people from different ethnic groups have been kidnapped in Kirkuk this year.
Posted by: Fred || 05/15/2011 00:05 || Comments || Link || E-Mail|| [336 views] Top|| File under: al-Qaeda in Iraq
Israel-Palestine-Jordan
Nakba day riots leave at least 12 dead
Thousands of Paleos Israeli border positions from Syria, Lebanon and the Gaza Strip on Sunday. They hurled stones and surged across frontier before being repelled by army gunfire that killed at least 12 people and wounded dozens more.
Israeli military spokesmen have accused Syria and Iran of instigating the protests.

The most serious incident was on the border between Syria and the necessarily occupied Golan Heights, where thousands gathered on the Syrian side and hundreds surged into Israeli-held territory after destroying the border fence. Dozens entered the Druze village of Majdal Shams where they raised Palestinian flags.

"We cannot put up with this anymore. We are demanding our right of return. We have no fear," said Muhammad Umran from the Yarmouk refugee camp in Damascus.


BANG! Owwww -- Help me! I'm afraid....



Israeli troops opened fire to force the protestors back, killing two. Syrian television claimed that more than 100 people were injured.

On the border with Lebanon, 10 people were killed and more than 100 were wounded, the Lebanese army said, when Israeli troops shot at a crowd of protestors that broke away from a large demonstration and threw rocks at the border fence near Maroun al-Ras. The Israeli army said its forces fired warning shots when protestors tried to breach the fence and enter Israel.

Hundreds of protesters marched to a frontier crossing at the northern end of the Gaza Strip, and Israeli forces opened fire to drive them back. Paleos reported that Israeli forces fired several artillery shells as a warning and then opened fire, injuring more than 60 people. The army said soldiers fired at the legs of rioters who threw rocks at soldiers and damaged the border crossing.

Riots also broke out at the Qalandia crossing between the West Bank and Jerusalem, where stone-throwing youths fought soldiers for hours after a march by several hundred people was broken up with tear-gas. Dozens were injured by rubber-coated bullets, according to Paleo sources.

In Tel Aviv, a truck driven by an Israeli Arab tore through a crowded street, smashing several cars and plowing into a bus, killing one motorist. Although the driver claimed it was an accident, police are investigating whether the incident was a deliberate attack.
Posted by: ryuge || 05/15/2011 13:06 || Comments || Link || E-Mail|| [471 views] Top|| File under:
1 killed, 16 hurt as truck plows into cars, pedestrians in suspected Tel Aviv terror attack
Incident occurs on busy Tel Aviv street at tail end of morning rush hour; 22-year-old from Kafr Qasem arrested, denies any attempt to cause accident.

One person was killed and at least 16 others hurt when a truck plowed down a busy street in Tel Aviv on Sunday morning, crashing into a bus, several cars, a motorcycle and a number of pedestrians, in what security forces believe was a terrorist attack.

The incident occurred at about 9:35 A.M. on Barlev Street, at the southern entrance to Tel Aviv. It comes amid heightened tensions as Palestinians mark Nakba Day, an annual day of Palestinian protest marking the creation of the State of Israel.
Posted by: tipper || 05/15/2011 07:28 || Comments || Link || E-Mail|| [379 views] Top|| File under:
Golan Heights update
Israeli military says it fired warning shots when Syrians tried to cross border; Channel 2 TV reports 4 deaths
Incident occurred as Palestinian refugees from neighboring Syria approached frontier fence
Posted by: tipper || 05/15/2011 07:22 || Comments || Link || E-Mail|| [482 views] Top|| File under:
Southeast Asia
Ex-ranger attacked in southern Thailand
A former military ranger was shot and seriously wounded in a drive-by shooting in Narathiwat province early Sunday morning.

Suthep Chumnui, 44, former military ranger, was attacked about 1 a.m. while driving a pickup truck back home. Suthep was on a local road when a gunman riding on pillion of a motorcycle shot at him. He was hit twice in the body and left arm and taken to hospital.

Police blamed separatist terrorists militants.

Muslim scholar warns of violence in the south

In Yala province, a bomb hidden in a motorcycle exploded about 11:20 a.m. on Friday, just after two trucks load of military rangers had passed. No one was injured. It was an improvised, homemade bomb.
Posted by: ryuge || 05/15/2011 03:37 || Comments || Link || E-Mail|| [312 views] Top|| File under:
Malaysia arrests 2 Iranians in $15.7m drug bust
[Straits Times] MALAYSIAN customs officials said on Saturday they

incarcerated

two Iranian men and seized heroin worth US$12.6 million (S$15.7 million) in the country's biggest drug haul of the year.

Central Selangor customs director Azis Yacub told state media that officials seized 278 packages of the drug during checks on five containers filled with cement bags at Port Klang on April 28, following surveillance by authorities.

'The drugs, wrapped in plastic sheets were found stashed in 560 bags of cement in the containers which were shipped from

Bloody Karachi

, Pakistain,' he told Bernama, but did not say why authorities were only now announcing the bust.

'Investigations into the drug's destination are under way,' he added.

Mr Azis told local papers that if the heroin had been processed, its street value would have been three times as much. 'This is an astronomical amount,' he told the New Straits Times newspaper.

There has been a steep increase in the number of alleged Iranian

narco

s caught in Malaysia, with 138

incarcerated

from January to October last year compared with 16 in the whole of 2009.
Posted by: Fred || 05/15/2011 00:04 || Comments || Link || E-Mail|| [340 views] Top|| File under: Narcos
2 militants, a vendor killed in central Indonesia
[Straits Times] INDONESIA'S anti-terror forces say they have killed two suspected

cut-throats

in a pre-dawn raid in Central Java.

National police

front man

Colonel Boy Rafli Amar said the suspects and anti-terror forces exchanged fire during the raid early on Saturday in Sukoharjo district, during which a nearby rice vendor was also fatally shot.

Col Amar said the two suspects are among

runaway

s wanted for a church attack in Central Java last year. He said they were also believed to have links to a terrorist network in the West Java district of Cirebon.

A number of terrorist suspects have been

tossed in the slammer

following a

suicide kaboom

last month at a mosque in Cirebon that injured 30 people, mostly

coppers

.
Posted by: Fred || 05/15/2011 00:04 || Comments || Link || E-Mail|| [300 views] Top|| File under: Jemaah Islamiyah
Syria-Lebanon-Iran
More Syrians Vote With Their Feet, 1 Dies at Hospital
[An Nahar] Hundreds of Syrians, including four

maimed

people, have crossed into northern

Leb

fleeing violence in the Syrian town of Tall Kalakh, Lebanese security officials said Saturday.

The officials said the

maimed

who crossed the border into the Wadi Khaled area included a 26-year-old man who suffered a gunshot in his back and two women, also with bullet wounds. The fourth, a 30-year-old man, died of his wounds later at a north

Leb

hospital. The other three were being treated at two hospitals in the area, they said. Wadi Khaled is in the northern district of Akkar.

The officials said cracks of gunfire in Tall Kalakh could be heard on the Lebanese side of the border. More than 5,000 Syrians have

decamped

the area in the past weeks, with more than 500 people crossing the border on Saturday, the officials said.

A witness said that Syrian troops

rubbed out

three people and

maimed

several others in Tall Kalakh on Saturday.

The shooting in the town comes as Syrian security forces opened fire on thousands of protesters, killing at least five people, on Friday.

Human rights groups say more than 775 people have been killed since the start of the protest movement in Syria in mid-March.
Posted by: Fred || 05/15/2011 00:05 || Comments || Link || E-Mail|| [320 views] Top|| File under: Govt of Syria
Five killed in Syria despite dialogue offer
[Emirates 24/7] At least five people were killed in Syria, activists said, despite an order from President Bashar Al Assad for security forces not to open fire on protesters and an offer of dialogue.

Friday's bloodshed cast a pall over the government's pledges to forge ahead with reforms in Syria, which has been gripped by two months of deadly protests.

The violent crackdown triggered fresh condemnation from Western governments, with the United States expressing renewed outrage and French Foreign Minister Alain Juppe blaming Assad for the deadly repression.



Perfidious Albion

summoned the Syrian ambassador in coordination with other European nations, warning of "further measures" if it fails to stop the crackdown.

Three people were

rubbed out

during protests in the central city of Homs and two others were killed as they emerged from the main weekly

Mohammedan

prayers at a mosque in the Qabun neighbourhood of Damascus,
...The City of Jasmin is the oldest continuously-inhabited city in the world. It has not always been inhabited by the same set of fascisti...
activists said.

A woman also died Friday of injuries sustained a few days earlier in Hara, near the southern town of Daraa, epicentre of the pro-democracy protests that erupted March 15, they added.

One of those killed on Friday was Fuad Rajab, 40, who was hit by a bullet to the head when security forces fired to break up a demonstration in the flashpoint city of Homs.

The army, which has been working alongside the security services to crush the protest movement, used batons, tear gas and water cannons to disperse demonstrators in the city of Hama further north, activists said.

But the protesters succeeded in ripping down a town hall portrait of Assad, one of them added.

Security sources also fired warning shots Friday to disperse thousands of anti-government protesters in Daraa, scene of a massive 10-day military operation that ended last week.

Amateur videos showed rallies in Ibtaa village, near Daraa, where protesters demanded a new president, and in Syria's second city Aleppo,


...For centuries, Aleppo was Greater Syria's largest city and the Ottoman Empire's third, after Constantinople and Cairo. Although relatively close to Damascus in distance, Aleppans regard Damascenes as country cousins...


as well as in the port city of Latakia.

Friday rallies also swept the northern, mostly Kurdish regions of Qamishli, Derbassiye and Amuda, activists said.

Several dissidents were

incarcerated

on Friday in Homs and in and around Damascus, the head of the London-based Syrian Observatory for Human Rights, Rami Abdul Rahman, said.

Among those rounded up were human rights


...which often intentionally defined so widely as to be meaningless...


activist Catherine Talli who was seized in the Damascus neighbourhood of Barzeh, he told AFP on Saturday.

Assad's office had reportedly promised that security forces would not open fire on demonstrators as the government announced plans to launch a "national dialogue."

Louai Hussein, a writer and leading activist, said in a message posted on his Facebook page, that senior presidential adviser Bouthaina Shaaban had "told me during a telephone conversation that strict presidential orders were given not to fire on the demonstrators."

"All of those who violate these orders will assume full responsibility," he quoted Shaaban as saying.

Information Minister Adnan Mahmud said that the army started on Friday to pull out of the coastal province of Banias where it deployed in force last week.

"After having ensured a return of security, the army divisions have started a gradual withdrawal from Banias and its province," Mahmud said.

"A general national dialogue will start in the coming days in every governorate," he told

news hound

s, adding that Assad had already met delegates from several regions.

"The president has heard their grievances and their opinions about what is going on in Syria," the minister said.

In Washington, US State Department

front man

Mark Toner said chances were narrowing for Damascus to respond to its people's demands.

"We continue to look at ways to apply pressure on the Syrian regime," Toner said, expressing "outrage" at the crackdown.

In London, Foreign Office political director Geoffrey Adams urged Syria to "stop the killing of innocent protesters immediately, and to release all political prisoners."

The French foreign minister, in an interview published Saturday by the pan-Arab newspaper Al-Hayat, said: "The use of tanks to respond to the demands of the people for more freedoms and democracy is unacceptable."

Up to 850 people have been killed and at least 8,000

incarcerated

since the protests started in mid-March, human rights groups say. The regime has blamed the deadly violence on "armed terrorist gangs."
Posted by: Fred || 05/15/2011 00:05 || Comments || Link || E-Mail|| [314 views] Top|| File under: Govt of Syria
Syrian army storms border town
[Al Jazeera] At least four people have been killed after army troops stormed the town of Talkalakh in the restive Homs province in western Syria.

Witnesses said those killed on Saturday were among dozens of people attempting to leave Talkalakh and enter

Leb

, which borders the town, a day after a mass demonstration there against the rule of Syrian president Bashir al-Assad.

"The security forces, who had been encircling Talkalakh since the morning, fired machine guns. At least three people were killed and several were

maimed

," a witness told the AFP news agency.

A fourth died in hospital in

Leb

from gunshot wounds sustained while fleeing the Syrian town, medical sources said.

Another eyewitness on the border told

Al Jizz

that at least 19 people were

maimed

as the military swooped into the town.

The violence came after more than 8,000 people attended a funeral in the

scenic provincial capital

of Homs for one of three protesters killed on Friday by Syrian security forces.

Mourners for Fouad al-Rajoub gathered near Bab al-Dreib and began making their way through the city, chanting for an end to the siege on Homs, Baniyas and Deraa, the major flashpoints in the country's uprising.

An eyewitness in the city said that, due to the size of the procession, the military had removed and relocated some of the checkpoints it had established throughout the city since mass anti-regime protests erupted there last month.

"Everything is peaceful now but we will be passing government buildings and I fear the snipers will open fire on us," he said.

Syrian army personnel were deployed in Talkalakh after officials said troops and tanks were pulled out of Baniyas and Deraa.

Security barriers were set up at the entrances of the Talkalakh and heavy gunfire was heard, according to activists' accounts. Security forces were deployed in surrounding villages as well.

Lebanese security officials said cracks of gunfire could be heard on the Lebanese side of the border.

Officials said scores of Syrians, including at least four injured people, had crossed into

Leb

- fleeing the violence in their country that has left at least 775 people dead since the start of the protest movement in mid-March.
Posted by: Fred || 05/15/2011 00:05 || Comments || Link || E-Mail|| [371 views] Top|| File under: Govt of Syria
Who's in the News
42
[untagged]
6
Govt of Pakistan
4
Govt of Syria
2
Taliban
2
Commies
1
Jemaah Islamiyah
1
Narcos
1
al-Shabaab
1
TTP
1
Govt of Iran
1
al-Qaeda in Iraq
Bookmark
E-Mail Me
The Classics
The O Club
Rantburg Store
The Bloids
The Never-ending Story
Thugburg
Gulf War I
The Way We Were
Bio
Merry-Go-Blog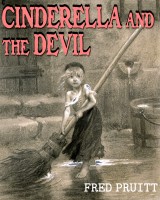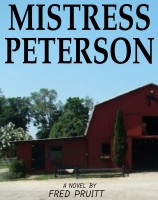 On Sale now!


A multi-volume chronology and reference guide set detailing three years of the Mexican Drug War between 2010 and 2012.

Rantburg.com and borderlandbeat.com correspondent and author Chris Covert presents his first non-fiction work detailing the drug and gang related violence in Mexico.

Chris gives us Mexican press dispatches of drug and gang war violence over three years, presented in a multi volume set intended to chronicle the death, violence and mayhem which has dominated Mexico for six years.
Click here for more information


Meet the Mods
In no particular order...


Steve White
Seafarious
Pappy
lotp
Scooter McGruder
john frum
tu3031
badanov
sherry
ryuge
GolfBravoUSMC
Bright Pebbles
trailing wife
Gloria
Fred
Besoeker
Glenmore
Frank G
3dc
Skidmark
Alaska Paul



Better than the average link...



Rantburg was assembled from recycled algorithms in the United States of America. No trees were destroyed in the production of this weblog. We did hurt some, though. Sorry.
18.234.255.5