10 killed in clashes in Mogadishu
[Iran Press TV] At least 10 people have been killed and 10 others

maimed

in intense clashes between al-Shabab fighters and Somali government forces backed by African Union soldiers.


*sigh* Boys will be boys. A pity this kind of boyish play results in so few actually reaching manhood. It's the third reason there aren't nearly as many Muslims in the world as past trends would lead one to expect.

In one incident on Monday, four

non-combatants were killed

and ten others were injured when fighting broke out in the districts of Hodan and Howlwadaag in northern Mogadishu.

Witnesses said that both sides were using small arms and artillery, the Press TV correspondent in Mogadishu reported.

In addition, six Somali government troops were killed in a battle with

al-Shaboobs

in the Waberi district of Mogadishu in which both sides lobbed mortar shells at each other.

Elsewhere in the country on Monday, al-Shabab

jugged

a religious scholar in the Middle Shabelle region of southern Somalia on the pretext that he had actively worked to discourage young Somalis from joining the radical group.
Posted by: Fred || 09/28/2010 00:00 || Comments || Link || E-Mail|| [292 views] Top|| File under: al-Shabaab
Rising use of Somali child soldiers
[Al Jazeera]
Anti-government fighters using

kiddies

in their war against government in Mogadishu.
Comes as a surprise, doesn't it?
*sigh* Islam has a long tradition of eating the seed corn.
Question: what are the population flows to/from Somalia? I know some are flleing to Yemen (a mind-boggling thought), and the jihadis are arriving to establish the Caliphate or go straight to Paradise without collecting $200, whichever comes first, but are significant percentages of locals escaping the general slaughter?
Posted by: Fred || 09/28/2010 00:00 || Comments || Link || E-Mail|| [316 views] Top|| File under: al-Shabaab
Caribbean-Latin America
Tamaulipas: Mexican Marines Bag 8 Bad Guys, Bust 9
Google Translate. For a map, click here.
A total of eight armed suspects and one Mexican Marine died in firefights near Reynosa, Tamaulipas Sunday, say Mexican and US news reports.

One firefight took place in the Díaz Ordaz and Dos Estados districts of Reynosa, where a detachment of marines initiated a pursuit of armed suspects riding in a convoy.

Gunfire was exchanged. Six armed suspects were killed when one of the vehicles caught fire, and presumably crashed.

Nearby, marines also fought a gun battle with another group of armed suspects killing two, with one marine dead in the exchange.

Nine suspects were arrested in total for both encounters.

Marines seized a number of munitions including a rocket launcher tube, nine grenades, 4,400 rounds of small arms ammunition and about USD $5,264.00 in cash. They also seized 12 vehicles, and an unquantified number of bulletproof vests and military uniforms.
Posted by: badanov || 09/28/2010 06:24 || Comments || Link || E-Mail|| [406 views] Top|| File under:
Sonora: 2 Die in Shootouts in Nogales
Google Translate. For a map, click here
Three individuals were killed in two separate early Monday Morning shootouts in Nogales, Sonora, including one police officer, say Mexican news accounts.

The first encounter took place at around 0330 hrs near an abandoned laundry in Nogales, where municipal police officer Betsabe Jesus Damian Pacheco, 32, was shot to death and his partner, Sergio Ernesto Piña Gonzalez, 37, was wounded.

Reports do not make clear the elements in the confrontation, except to note a Ford Crown Victoria and a Jeep Patriot were seized along with an AK-47 assault rifle and a bullet proof vest.

Near the laundry was found another AK-47, a 9mm pistol and several spent shell casings.

The second battle took place at around 1000 hrs where an intergang firefight took place at a residence in the Pima Uno district where one man died and three others were wounded.

Police arriving at the scene placed five individuals under arrest and seized a Dodge Durango SUV and a Chevrolet Tahoe.

Inside the residence the police found the deceased and seized three AK-47 rifles, a .22 caliber rifle, three bulletproof vests and four AK-47 magazines.

Inside the Durango were seized nine AK-47 magazines and two bulletproof vests. A single 9mm bullet was found inside the Tahoe.
Posted by: badanov || 09/28/2010 00:00 || Comments || Link || E-Mail|| [288 views] Top|| File under:
Nuevo Leon: Mexican Army Bags 3 Bad Guys
Google Translate. For a map, click here.
A Mexican Army detachment patrolling a road near Melchor Ocampo fought a gun battle against armed suspects killing three, say Mexican press reports.

The unit had been tipped off about the presence of armed suspects on the Cerralvo-Melchor Ocampo road when they encountered an armed group at a residence on Calle Montemorelos in the Alfonso Reyes district.

According to the report, the armed suspects fired on the army patrol who returned fire, killing all three.

The residence was used as a safe house, according to reports. Two of the dead were shot near a Toyota Tacoma pickup truck while another was shot nearby.

Soldiers seized two AK-47 and one AR-15 assault rifles, as well as 1,100 rounds of ammunition and 55 magazines.

The dead all had tattoos of Santa Muerte on their person.
Posted by: badanov || 09/28/2010 00:00 || Comments || Link || E-Mail|| [322 views] Top|| File under:
Chihuahua: Bad Guys Raid State Police Arsenal
Google GTranslate from a variety of Spanish language sources. For a map, click here
Several men dressed as police agents raided an arms storage facility near the capital of Chihuahua early Monday morning, according to Mexican press accounts.

Reports say six men dressed as CIPOL agents handcuffed a guard at the Secretaría de Seguridad Pública Estatal (SSPE) complex on Aldama Road near Chihuahua at about 0200 hrs, and took several weapons and munitions.

Stolen were about 70 rifles and pistols, including 43 HK G36 5.56mm assault rifles, several boxes of 5.56mm and .380 caliber ammunition, bullet proof vests, smoke grenades and other tactical gear.

Apparently more than 10 unidentified CIPOL agents were in the facility, but who did nothing to stop the robbery. Those agents are apparently under investigation for the robbery.

CIPOL agents are similar to detectives.
Posted by: badanov || 09/28/2010 00:00 || Comments || Link || E-Mail|| [297 views] Top|| File under:
More Mexican Mayhem
10 Die in Northern Mexico

Ten individuals were killed in ongoing drug and gang related violence including a Chihuahua, Chihuahua, city police officer murdered during a bank robbery.
For a map, click here

Three unidentified individuals were shot to death and two others were wounded in three separate shootings in Juarez Monday, according to Mexican press accounts. The first shooting took place near the intersection of Avenida Ejercito Nacional and Calle Plutarco Elías as a couple emerged from an exchange and were shot by armed suspects riding in a vehicle. A third individual drove the victims to the hospital where they were pronounced dead. In the second shooting two individuals were shot aboard their Chevrolet Silverado by armed suspects on Calle Plutarco Elias. The driver lost control of the vehicle and crashed into a building. In the third incident a man was shot 20 times in the Oasis district.


An unidentified woman in her 20s was found dead inside a residence in Juarez, say Mexican press accounts. The victim was fond near the intersection of calle Colegio Militar and casi Mercurio naked and in a pool of blood.


An intragang fight has left one gang member dead and another wounded in Juarez Sunday night, according to Mexican news reports. The fight took place near the intersection of Calles 48th and Coordinadora in the Union Proletaria where the victim attempted to intervene in a fight during a drinking party outside a residence, and was stabbed to death.


A Chihuahua, Chihuahua city police officer was shot to death during a bank robbery Monday, according to Mexican press sources. Maurice Tovar was shot attempting to stop the raid as four armed suspects dressed black tactical gear attacked the Bancomer bank on Bulevar Juan Pablo II.


Two inmates were killed in a prison brawl in a Centro Readaptacion Social (CERESO) near Chihuahua, Chihuahua Monday, say Mexican news accounts. Salvador Govea Vargas, 22, and Saul Omar Gamboa Perea, 27, were beaten to death in a high security area of the CERESO. Both were members of a kidnapping gang working for Sinaloa gang Chihuahua city commander Elizabeth Rodriguez Griego, alias "La Doña", who herself was murdered along with her son at a hotel near Parral, Chihuahua last month. Both inmates were involved in the murder of the nephew of incoming Chihuahua state governor, Cesar Duarte, who takes his post next week.


An unidentified man in his 20s was found shot to death on a road near Hermosillo, Sonora Sunday night, say Mexican news reports. The victim was found on Kilometer 13 of the road to San Pedro-Ures dead from three gunshot wounds. The victim was apparently dumped at the site.


A man was shot to death by a local police officer in Empalme, Sonora early Sunday morning, according to Mexican news accounts. The shooting took place at a popular dance held Saturday night in the town, when a scuffle took place involving an individual who had attempted to gain entrance without paying. The municipal police officer, Luis Arturo Sandoval Chavez, apparently shot Rodolfo Vega Castro, 24, accidentally as he attempted to intervene in the scuffle.


A man was shot and wounded early Monday morning in Torreon, Coahuila, according to Mexican press reports. José Angel Perez Fabela was shot in the chest as he was walking home with a friend by a group of armed suspects riding aboard a Nissan Altima on calle Otilio Montaño in the Las Carolinas district.
Posted by: badanov || 09/28/2010 00:00 || Comments || Link || E-Mail|| [289 views] Top|| File under:
Caucasus/Russia/Central Asia
Escapee from Dushanbe investigation ward gunned down in east Tajikistan
(Itar-Tass) -- Rakhmiddin Azizov, who ran away together with another 24 convicts from the Dushanbe investigation ward of the Tajik National Security Committee in the small morning hours of August 23, was killed in a clash with the police in eastern Faizabad district, 50 kilometers away from Dushanbe, on Sunday, a committee representative told Itar-Tass.


Let that be a lesson to all who consider running away: the consequences can be permanent.

Azizov was a member of an anti-governmental group. He was convicted of attempted coup, killings and other crimes and sentenced to life in prison.

According to Tajik security services, Azizov stabbed two security service officers with a knife on September 18 and

beat feet

into mountains. A machine gun and plenty of ammunition were found on the scene.
Posted by: Fred || 09/28/2010 00:00 || Comments || Link || E-Mail|| [306 views] Top|| File under: Islamic Movement of Uzbekistan
FSB reports detaining senior militant in Ingushetia
(Itar-Tass) - Russia's Federal Security Service (FSB) agents detained a senior

thug

in Ingushetia, the FSB press service told Itar-Tass on Monday.

"On September 25, FSB agents detained Issa Lokhanovich Khashagulgov, one of the leaders of the branch of Imarat Kavkaz, an illegal paramilitary formation".

"He is suspected of running an illegal armed formation and illegal turnover of firearms. He will be checked for other crimes during the probe," the FSB said.
Posted by: Fred || 09/28/2010 00:00 || Comments || Link || E-Mail|| [301 views] Top|| File under: Chechen Republic of Ichkeria
China-Japan-Koreas
Kimmie names son as general
Kim Jong-il,

North Korea's hereditary Dear Leader

, has promoted his son,

Kim "Sonny" Jong-un

, to the rank of

boy general

in the powerful military, just hours before a key meeting to determine the country's leadership, state media reports.

Also promoted to general was

Kim "Conny" Kyong-hui

, the ailing leader's sister, KCNA news agency reported on Monday.


... but no promotion for Carlo...


Jong-un, thought to be born in 1983 or 1984 and partially educated in Switzerland, is the youngest of Kim's three known sons, none of whom had ever been mentioned in the secretive North's official media.

The ruling Workers' Party of Korea convened a rare meeting on Tuesday in a move analysts expected to kick off the succession process of the leader's son.

Power transfer
The widely anticipated meeting will be the party's first major gathering since a landmark congress in 1980 where then 38-year-old Jong-il made his political debut. That appearance confirmed he was in line to succeed his father, Kim Fearless Leader il Sung, the founder of North Korea.

Jong-il came to power when his father

keeled over

of heart failure in 1994, setting in motion the communist world's first hereditary transfer of power.

Jong-Un has been elected to attend the party conference as a delegate of the Korean People's Army, South Korea's Chosun Ilbo newspaper reported on Monday, citing a source in North Korea it did not identify.

After Jong-Un was elected as a delegate, the party central committee put out an internal propaganda proclaiming him to be Jong-il's sole successor, the report said, citing the unnamed North Korean.

'Military first'
Backing by the military is considered a prerequisite for the succession to be carried out smoothly


But will the military actually like the lad once they get to know him? There's a whiff of independent thinking from those relatively well-fed little men in uniform.

in a country that operates on a "military first" policy where

groceries are

given to the armed forces.


That's the "Songun" policy to those of us in the know...


Jong-il was officially chosen as successor in 1972, when he was elected to the party's central committee, and the same scenario could hold true for Jong-Un on Tuesday, the paper reported.

The question of who will take over from Jong-il, believed to

ready to go titzup any time now

, is important to regional dynamics as well as security, because of North Korea's active nuclear and missile programmes, and regular

face-making and bluster

against rival South Korea.

Some experts fear political instability or even a power struggle if Kim Jong-il were to die or become incapacitated without clearly naming a successor.
Posted by: Fred || 09/28/2010 00:00 || Comments || Link || E-Mail|| [408 views] Top|| File under: Commies
Europe
Multi-Attack Terror Plot On European Cities
Sky's foreign affairs editor Tim Marshall said militants based in Pakistan had been planning simultaneous strikes on London and major cities in France and Germany.

He said the plan was in the "advanced but not imminent stage" and the plotters had been tracked by spy agencies "for some time".

Intelligence sources told Sky the planned attacks would have been similar to the commando-style raids carried out in Mumbai. Then, Pakistan-based Islamist group Lashkar-e-Taiba killed 166 people in a series of gun and grenade attacks in the Indian city.

The European plot was unearthed after intelligence sharing between London, France, Germany and the US.

It came as the Eiffel Tower in Paris was evacuated because of a bomb scare for the second time in two weeks.

When the terror plan came to light, the US military began helping its European allies by trying to kill the leaders behind the plot in Pakistan's Waziristan region.

There have been a record 20 missile attacks using drone aircraft in the past 30 days, Marshall said.

"I am led to believe a number of these attacks were designed against the leadership of this particular plot, which had an al Qaeda and possibly some sort of Taliban connection projecting into Europe," he said. "And they have killed several of the leaders which is why the terror threat has not risen."


Excellent work, folks!


Britain's terror threat remains at 'severe' following the underwear bomber's attempted attack on Detroit airport last Christmas.
Posted by: tipper || 09/28/2010 18:01 || Comments || Link || E-Mail|| [408 views] Top|| File under:
India-Pakistan
US missile strike 'kills al-Qaeda chief' in Pakistan
A senior al-Qaeda leader has been killed in a suspected US drone missile strike in Pakistan, officials say. Pakistani security officials said Egyptian national Sheikh Fateh was killed on Saturday in North Waziristan.


Accordian lady warming up the crowd, Fat Lady is waiting in her dressing room


The officials said Sheikh Fateh took over as al-Qaeda's chief of operations for Afghanistan and Pakistan in May after al-Qaeda's number three leader Mustafa Abu al-Yazid was killed.


Another Number Three meets Hellfire, I love a story with a happy ending


The US has frequently targeted al-Qaeda and the Taliban in North Waziristan.

US officials have said they cannot confirm the death of Sheikh Fateh. He was travelling with three others when their vehicle was hit by a missile, said the Pakistani officials.

Another suspected US missile attack, on Tuesday, struck a compound in South Waziristan near the Afghan border, killing four other militants, Pakistani intelligence officials said. News agencies say there have been at least 20 suspected US drone missile attacks in September targeting militants in Pakistan's tribal areas bordering Afghanistan.
Posted by: || 09/28/2010 14:26 || Comments || Link || E-Mail|| [312 views] Top|| File under:
Taliban offer to exchange British hostage for Aafia
[Pak Daily Times] An Afghan

Taliban capo

demanded Dr Aafia Siddiqui's release in exchange for a British woman welfare worker, presently in the captivity of the Afghan Taliban, a private TV channel reported on Monday. According to a report carried by a British daily, Taliban are holding a British welfare worker hostage and are demanding that Dr Aafia be released in exchange for setting free the former, the channel said. The British daily quoted

Taliban capo

as saying that the British aid worker had been

kidnapped

, following the announcement of Dr Aafia's 86-year sentence. The woman had been picked up on way to Jalalabad, along with three Afghan workers. In the past, it has been the British government's practice to not pay ransom for release of their nationals. However,
The infamous However...
US authorities and British government have been in touch on the matter, the channel reported.
Posted by: Fred || 09/28/2010 00:00 || Comments || Link || E-Mail|| [415 views] Top|| File under: TTP
US drone strike kills four militants in Miramshah
[Dawn] A

US dronezap

waxed

four

bad boyz

Monday and destroyed

an al-Qaeda fortress

in Pakistain's

primitive

tribal badlands along the Afghan border, local security officials said.

Pak officials say unmanned US aircraft have significantly stepped up attacks on Taliban and Al-Qaeda-linked operatives


... not that there's a real difference between the two in that neck of the woods...


in the semi-autonomous region this month, clocking up at least 19 attacks in 24 days.

Monday's strike took place in Khushali Toorikhel village southeast of Miramshah, the main town in North

Wazoo

,


... aka Haqqani Central...


the tribal district that has been the focus of the covert drone campaign as a Taliban and Al-Qaeda stronghold.

"We can now confirm that four

forces of Evil

were

launched into the Great Beyond

when a US drone fired two missiles on a

bad turban

compound," a senior Pak security official told AFP on condition of anonymity.

Another security official confirmed the attack and the

corpse count

.

"We don't yet know the identities of those killed," the official said.

Pak security officials also said US drones carried out missile strikes in North

Wazoo

on Saturday and Sunday, killing at least 11

bad turban

s.
Posted by: Fred || 09/28/2010 00:00 || Comments || Link || E-Mail|| [292 views] Top|| File under: al-Qaeda in Pakistan
Iraq
7 Iraqis killed in bombings, shootings
[Iran Press TV] Seven people were killed in

Storied Baghdad

and surrounding areas and the Green Zone was attacked in another day of bombings and shootings in Iraq.

Three

coppers

were killed on Sunday when a bomb attack targeted a police checkpoint in Garma, west of Baghdad, AFP reported.

Also on Sunday, a

roadside kaboom

near a fuel station in central Baghdad targeted Sa'id Ne'mah Jaiyash, head of the office of the Shia politician Mowafaq al-Rubaie. Jaiyash was unhurt by the attack, but six civilians were

maimed

.

Another bomb went off in the city of Baquba in Diyala province, killing one person and wounding five others. Diyala province has been the site of numerous attacks. In March this year, 59 people were killed and 73 were

maimed

when bombs exploded in a crowded market in the town of Khalis.

In addition, an Iraqi army colonel, a soldier, and an employee of Iraq's anti-corruption watchdog were

rubbed out

in the capital on Sunday.

Even the Green Zone, Baghdad's most fortified area, which is home to Iraqi government buildings as well as the US Embassy, was not safe. Two mortar rounds landed in the zone, although no one was hurt.
Posted by: Fred || 09/28/2010 00:00 || Comments || Link || E-Mail|| [300 views] Top|| File under: al-Qaeda in Iraq
Iraq nabs al-Qaeda Karbala leader
[Iran Press TV] Iraqi security officials say they have

jugged

a local al-Qaeda leader in the central province of Karbala and have dismantled a terrorist cell in the capital,

Storied Baghdad

.

"Security forces in Karbala

jugged

the man in charge of the al-Qaeda in Karbala today," Sattar al-Ardawi, a member of the Karbala Provincial Council's Security Committee, said on Sunday.


Congratulations, guys! Y'all have been on a roll, lately!

"Investigations with the

jugged

al-Qaeda leader led to important information about top names responsible for

kaboom

s in the province," Aswat al-Iraq news agency quoted Ardawi as saying.

Meanwhile,


...back at the ranch...


security forces raided a "terrorist network" in Baghdad's eastern area of Zayouneh, the Baghdad Operations Command said in a statement published on its website.

"A force from the federal police 1st Division dismantled a terrorist network of the self-styled Islamic State of Iraq (ISI) in Zayouneh, where it seized a large weapons cache inside a house," read the statement.

Kalashnikov assault rifles, thermal bombs, improvised

bomb

s, timers, hand grenades, and iron balls were among the weapons discovered in the operation, it added.

The

Islamic myrmidon

ISI is viewed as an umbrella group for al-Qaeda-linked

bully boyz

in Iraq.
Posted by: Fred || 09/28/2010 00:00 || Comments || Link || E-Mail|| [313 views] Top|| File under: al-Qaeda in Iraq
3 dead in Gaza airstrike
(Ma'an) -- Israel's air force bombed the

Gazoo

Strip late Monday, killing three

Paleostin

ians, onlookers said.

The dead, all three young men in their 20s, were transferred to the Al-Aqsa Martyrs Hospital in Deir Al-Balah, officials said.

They were identified as Ala Abu Zneda, Awni Abdul Hadi, and Muhammad Eid.

The bombardment targeted Al-Bureij refugee camp in central

Gazoo

, onlookers said.

An Israeli jet also fired a missile toward a house in the camp causing no injuries.

Israel's military said in a statement that its air force "targeted and identified hitting a number of

Orcs and similar vermin

preparing to fire rockets from the central

Gazoo

Strip into Israel."

"The IDF remains committed to protecting the citizens of Israel and will continue to act against terror. The IDF holds

Hamas, always the voice of sweet reason,

solely responsible for any terrorist activity emanating from the

Gazoo

Strip," it added.
Posted by: Fred || 09/28/2010 00:00 || Comments || Link || E-Mail|| [309 views] Top|| File under: Hamas
Jewish aid ship nears Gaza
[Al Jazeera] Ship with 8 Jewish

muscle

sails for

Gazoo

, in another bid to send humanitarian supplies and

break the crippling siege and to tweak the hated Zionist beard

.
Posted by: Fred || 09/28/2010 00:00 || Comments || Link || E-Mail|| [305 views] Top|| File under: Hamas
Syria-Lebanon-Iran
Kurdish rebels deny Iranian claim of killing 30 'terrorists'
[Pak Daily Times] Kurdish rebels fighting Iran's government from bases across the border in Iraq denied on Monday that Iranian forces carried out a cross-border raid.

Iran's state television reported


... and if you can't believe Iran's state television who can you believe?


on Sunday that Revolutionary Guard forces crossed into Iraq and killed 30 fighters from a group involved in a deadly bomb attack last week at a military parade in north-western Iran. Iranian officials blamed the bombing on Kurdish rebels, though most Kurdish groups condemned the attack and there has been no claim of responsibility.

Sherzad Kamanger, a

front man

for Iranian Kurdish rebels based in Iraq's Qandil Mountains, said on Monday that there have been no recent battles with Iranian forces, though there was some Iranian artillery shelling late on Sunday on four border villages that injured one civilian.

"We have not engaged in any clashes with the Iranian force since nearly 20 days ago," Kamanger told The

News Agency that Dare Not be Named

in a phone interview.

Jabbar Yawir, a

front man

for Iraq's Kurdish forces, also said no Iranian troops crossed the border.

Kamanger denied any role in Wednesday's parade attack, which killed 12 women and children among the spectators in the Iranian city of Mahabad. The city is at the heart of Iran's northwestern Kurdish region, near the border with Iraq.

Kurdish rebels have fought Iranian forces in the area for years, but have generally not targeted civilians. They sometimes operate from bases in friendly territory in Iraq's semi-autonomous northern Kurdistan region.

Kamanger said Iran's government was seeking to defame the Kurds by blaming them for the bombing.

The parade was one of several held around the country to mark the 30th anniversary of the start of the Iran-Iraq war.

Iranian Gen. Abdolrasoul Mahmoudabadi of the Revolutionary Guard told Iranian state TV on Sunday that the "terrorists" behind the attack were killed in a clash on Saturday "beyond the border" and that his forces were still in pursuit of two men who

beat feet

the ambush.

Government forces in Iraq, Iran and Turkey have all periodically battled with the Kurdish minorities straddling their borders. They fear the groups are seeking to unite territory in all three nations to form an independent Kurdish homeland.

Iran's Kurdish rebels say they are fighting for greater rights for their minority community.
Posted by: Fred || 09/28/2010 00:00 || Comments || Link || E-Mail|| [312 views] Top|| File under: Govt of Iran
Iran forces cross into Iraq to hit blast suspects
[Al Arabiya] Iranian forces crossed into neighboring Iraq and killed 30 fighters from a group Tehran says was involved in last week's bombing of a military parade, the state TV reported late on Sunday.

Iran's elite Revolutionary Guards commander Abdulrasoul Mahmoudabadi told state television that the Guards were chasing one or two other members of the group behind the blast, which killed 12 people and injured 80 in the city of Mahabad on Wednesday.

"They were ambushed near the Iran-Iraq border ... some 30 main members of the terrorist group were killed in clashes," he said.

"There are still one or two members of the group members who managed to flee but they will be

jugged

soon."

While Iran has said in the past it would target

bands of Islamic bandidos

on Iraqi soil, this is a rare case of it actually admitting to an attack.

Iraqi officials have complained in the past about Iranian artillery shelling its northern mountainous region where armed Kurdish opposition groups have taken refuge.

Analysts say incidents like the blast could further pressure President Mahmoud Short Round Ahmadinejad's government, which is facing deepening political in-fighting and economic pain because of foreign sanctions imposed over Iran's disputed nuclear program.
Posted by: Fred || 09/28/2010 00:00 || Comments || Link || E-Mail|| [327 views] Top|| File under: Govt of Iran
Stuxnet Virus targeted Centrifuges not Bushehr
Post incident analysis of the timing and extent of the computer complexes infected by the Stuxnet reveals,

- The principle target seems to have been the U enrichment complex at Natanz (in central Iran).


And the other, secret enrichment sites? It would have been terribly clever if they sent their location information out, along with whatever other data they were sending...

- The Bushehr reactor (in the SW of Iran near the Persian Gulf) probably caught the virus from other computers in Iran.

- The 'agent' (or agents) who instigated the infection appears to have had super high clearance - it was not an accident (e.g., loading a file through someone's email).


Let us hope that Ha'aretz did not once again reveal something that should have remained secret. They're as bad as the New York Times that way.
Posted by: lord garth || 09/28/2010 00:00 || Comments || Link || E-Mail|| [442 views] Top|| File under:
Meet Mohammad Ilyas Kashmiri - Pakistani identified as al Qaeda top brass
Former Pakistani Special Forces officer (at what level, and who were then his friends, sponsors, mentors?), now Al Qaeda's new operations officer and official Number Three, according to the article. How long will he last before he, too, experiences the fate awaiting all Number Threes, and how much more trouble will he cause before he's gone?
Posted by: Water Modem || 09/28/2010 00:14 || Comments || Link || E-Mail|| [292 views] Top|| File under:
Who's in the News
46
[untagged]
5
Govt of Iran
3
Hezbollah
3
Govt of Pakistan
3
Hamas
2
Commies
2
al-Qaeda in Arabia
2
al-Qaeda in Iraq
2
al-Shabaab
1
al-Qaeda
1
Chechen Republic of Ichkeria
1
Govt of Syria
1
al-Qaeda in Pakistan
1
al-Qaeda in North Africa
1
Islamic Movement of Uzbekistan
1
Islamic State of Iraq
1
Palestinian Authority
1
Taliban
1
TTP
Bookmark
E-Mail Me
The Classics
The O Club
Rantburg Store
The Bloids
The Never-ending Story
Thugburg
Gulf War I
The Way We Were
Bio
Merry-Go-Blog
Hair Through the Ages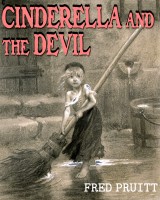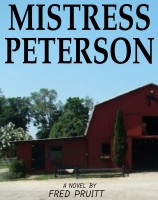 On Sale now!


A multi-volume chronology and reference guide set detailing three years of the Mexican Drug War between 2010 and 2012.

Rantburg.com and borderlandbeat.com correspondent and author Chris Covert presents his first non-fiction work detailing the drug and gang related violence in Mexico.

Chris gives us Mexican press dispatches of drug and gang war violence over three years, presented in a multi volume set intended to chronicle the death, violence and mayhem which has dominated Mexico for six years.
Click here for more information


Meet the Mods
In no particular order...


Steve White
Seafarious
Pappy
lotp
Scooter McGruder
john frum
tu3031
badanov
sherry
ryuge
GolfBravoUSMC
Bright Pebbles
trailing wife
Gloria
Fred
Besoeker
Glenmore
Frank G
3dc
Skidmark
Alaska Paul



Better than the average link...



Rantburg was assembled from recycled algorithms in the United States of America. No trees were destroyed in the production of this weblog. We did hurt some, though. Sorry.
34.238.190.122