Afghanistan
New Nato supply route to Afghanistan to open in 8 weeks
NATO plans to open a new supply route to Afghanistan through Russia and Central Asia in the next eight weeks following a spate of attacks on its main lifeline through Pakistan this year, NATO and Russian sources told The Times on Saturday.

"It'll be weeks rather than months," said one NATO official. "Two months max."

"It'll be weeks rather than months," said one NATO official. "Two months max."

Railway route: Kazakhstan and Uzbekistan, the former Soviet Central Asian states that lie between Russia and Afghanistan, have agreed in principle to the railway route and are working out the small print with NATO, the sources said.

The 'Northern Corridor' is expected to be discussed at an informal meeting next week between Russia's Ambassador to NATO Dmitri Rogozin and NATO Secretary General Jaap de Hoop Scheffer, the report said.

The breakthrough reflects NATO and US commanders' growing concern about the attacks on their main supply line, which runs from the Pakistani port of Karachi via the Khyber Pass to Kabul and brings in 70 percent of their supplies. The rest is either driven from Karachi via the border town of Chaman to southern Afghanistan, or flown in at enormous expense in transport planes.

"We're all increasingly concerned," US Joint Chiefs of Staff Chairman Admiral Mike Mullen told reporters on Wednesday. "But in that concern, we've worked pretty hard to develop options."

Posted by: Fred || 12/14/2008 00:00 || Comments || Link || E-Mail|| [308 views] Top|| File under: Taliban
Africa Subsaharan
Aliens with al Qaeda links nabbed
NAMIBIA and Botswana have arrested and deported several members of the Egyptian Muslim Brotherhood, which has links with the al Qaeda movement, in a highly sensitive and secret operation. The Namibian is in possession of a highly confidential document forwarded to the Ministry of Foreign Affairs by the country's High Commissioner to Botswana, Hadino Hishongwa, in which he revealed information about alleged infiltration of the Egyptian Muslim Brotherhood into the region.

The extent of the infiltration could not be verified with the Ministry of Foreign Affairs or with High Commissioner Hishongwa, as neither replied to a list of questions submitted two weeks ago.

An official in Foreign Affairs said a file with the questions had been forwarded to acting Permanent Secretary Hinyangerwa Asheeke, who has yet to reply. Hishongwa wrote to the Ministry towards the end of September after he was briefed by a representative of the Botswana Intelligence Organisation (BIO), a part of the Botswana Police Service, about infiltration by mainly Egyptian Muslim Brotherhood elements into the southern African region, including Namibia.

It is believed that the men carried visas stating that they are directors of non-existent companies and pretended to make a living from selling paintings, carpets and mirrors on the streets or door-to-door. They mainly stayed in Windhoek, Rundu, Oshakati and Gobabis. "However, this is largely a cover-up as they have virtually unlimited access to money via Visa cards which they use, inter alia to buy vehicles. These people are also said to be proficient in forging credit cards, ID cards and cellphone credit," Hishongwa warned.

His alert was also forwarded to the Office of the President, Prime Minister, Ministry of Home Affairs and the Ministry of Defence. He said the Namibian mission in Botswana was strongly advised to be on high alert before issuing visas to Egyptians and other nationals from North Africa and the Middle East. It is believed that Botswana has already detained over 25 Egyptians as illegal immigrants in Gaborone after a tip-off from their South African counterparts. About 20 cars with Botswana and SA registration numbers were parked at one of the premises where the suspects were arrested.

For their part, South Africa's Scorpion special investigative unit have arrested over 50 illegal Egyptian immigrants after they entered the country by ship from Pakistan and bribed corrupt police and customs officials. "Although the SA authorities subsequently withdrew their visas, some had already scattered to Botswana, Namibia, Angola, Zambia, Zimbabwe, Mozambique, Lesotho ad Swaziland," Hishongwa wrote.

It is believed that while being interrogated, the majority of the suspects confirmed their allegiance to the Egyptian Muslim Brotherhood, which has links to al Qaeda. According to Hishongwa's informant in the Botswana Intelligence Service, eight of those who made it out of South Africa had been arrested in Namibia by the end of September. At that stage there were already around 70 members of the Egyptian Muslim Brotherhood in Namibia. Some of those in detention in Botswana have also provided details of their relatives in Namibia to that country's intelligence.

The Muslim Brotherhood, Egypt's largest opposition group, is formally banned but fielded independent candidates in 2005 elections, winning a fifth of the seats in parliament. In the 2005 parliamentary elections, the Brotherhood's candidates, who can only stand as independents, won 88 seats (20 per cent of the total) to form the largest opposition bloc, despite many violations of the electoral process, including the arrest of hundreds of Brotherhood members.
Posted by: Fred || 12/14/2008 00:00 || Comments || Link || E-Mail|| [494 views] Top|| File under: al-Qaeda
Arabia
Yemen: Jew potted for being Jewish
(AKI) - A gunman shot and killed a Yemeni Jew in the Raydah district in northern Yemen, security sources said on Friday. Thirty-nine year-old Mousa Yaish al-Nahari, a father of eight, was reportedly shot for no reason, said Yahya Mousa, a rabbi for Yemeni Jews in the capital Sanaa.



The gunman approached al-Nahari and told him "Jew, accept Islam's message" and then shot him five times.

Arab media said the gunman was identified as Abdul-Aziz Yahya al-Abdi, a former air force pilot. He was arrested in Raydah in the Amran governorate.

Police are still investigating the motive of the crime, but witnesses say the gunman approached al-Nahari and told him "Jew, accept Islam's message" and then shot him five times with an AK-47 assault rifle.

Al-Abdi is alleged to have murdered his wife two years ago but was not jailed because he agreed to pay compensation to the wife's family, said Pan-Arab daily al-Sharq al-Awsat.

Ahmed al-Sarihi, a security official, told the daily that al-Abdi was a religious extremist that suffered from mental problems and that during interrogation he admitted killing al-Nahari and telling police that "these Jews must convert to Islam."

Although Yemen is overwhelmingly Muslim, a small community of 300-400 Jews still live there. Since 1949 about 50,000 members of the once-thriving Yemeni Jewish community are reported to have been secretly airlifted to Israel.
Posted by: Fred || 12/14/2008 00:00 || Comments || Link || E-Mail|| [491 views] Top|| File under:
India-Pakistan
FBI takes DNA samples of Mumbai attackers
The FBI and other western investigating agencies have taken DNA samples of all the nine Lashkar-e-Toiba militants killed in the Mumbai attacks to ascertain if they had any Afghan or other terror links as the probe found that the nature of explosive devices was quite similar to those used in Afghanistan.

Sources associated with the investigation into the November 26 terror strikes said the DNA samples had been preserved by Indian as well as western investigators who were ascertaining whether it matched with anyone in their data bank of terrorists or if they were related to militants killed during operations in Afghanistan.

The western investigators have also carried out a detailed examination of the explosive devices used in the attacks that left over 180 people dead and have found some similarities with those used by terrorists in Afghanistan, the sources said.

Lashkar-e-Toiba has sent some of its cadres to fight along with Taliban in southern Afghanistan. The terror outfit had earlier set up a training camp in Khost area of the war-ravaged country.

The western forensic expertise has come in handy for the Mumbai police and the Indian security agencies in carrying out investigations abroad and unveiling facts that could have otherwise taken much longer.

The FBI team accompanied by investigators from the UK's Scotland Yard were camping in Mumbai for a fortnight looking into clues including the Internet telephony signatures intercepted by the Indian intelligence agencies when terrorists were receiving calls from their Lashkar masters across the border.
Posted by: john frum || 12/14/2008 17:20 || Comments || Link || E-Mail|| [281 views] Top|| File under: Lashkar e-Taiba
JuD transfers money out of most bank accounts
The Jamaat-ud-Dawa (JuD), which was labelled a terrorist organization by the UN Security Council for its links to the Mumbai carnage, has been able to transfer money out of most of its public bank accounts, negating the impact of the crackdown by Pakistan, a media report said on Sunday.

The dismantling of the Islamic charity linked to the Mumbai terror attacks is being seriously hampered by Pakistan's difficulties in tracking and seizing millions of dollars the group is believed to have stashed in bank accounts in Pakistan and abroad, the Wall Street Journal said on Sunday.


Difficulty? Or collaboration?

The public lead-up to the UN action gave the group ample time to transfer money out of most of its public bank accounts, an unidentified Pakistani finance ministry official was quoted by the US Journal as saying.

The official estimated that the group has moved hundreds of thousands of dollars, "maybe millions" in recent days. "If we don't take away money, it can reopen any time," the official told the paper. "The money in Pakistan is hidden now. We won't find it."

Jamaat officials, who last week invited reporters to tour their complex outside Lahore and see some of their social-service programmes in action, have been unavailable to comment since Thursday's clampdown; many were either detained or being sought by Pakistani authorities, the Journal said.

As of Friday afternoon, the Journal said, at least one Jamaat-ud-Dawa account remained open for supporters to deposit donations, "at least for the moment." People who wished could still deposit money at a Lahore branch of Bank Alfalah Ltd., a small lender part-owned by investors in Abu Dhabi, said the bank's operations officer, who, the paper said, would give his name only as Ali.

The Pakistani bank official said neither Jamaat nor the government had asked him to shut the account, which was in the name of Markaz Jamat-ud-Dawa. Markaz means the "headquarters of" in Urdu.

Other bank officials, including at its main office in Karachi, didn't respond to requests to comment, the Journal said.

Pakistan's central bank ordered all of Jamaat's assets frozen and accounts closed on Thursday, and Pakistani officials said they believed banks were complying with the order, but wouldn't elaborate or comment directly on the Alfalah account, it added. The account has been open since at least 2005, when fliers urged people to give money to it during the Muslim holiday of Eid-al-Adha.

In Pakistan, Europe and the US, Jamaat has asked donors since 2005 to deposit funds at Bank Alfalah in the name of a separate charity, Idara Khidmat-e-Khalq or IKK, which the US State Department identified in 2006 as an alias for Jamaat, the Journal quoted counter-terrorism officials.


I'll bet they have another twenty front charities all designed to buy ammunition for the widows of Kashmir ...

US supporters of the Jamaat have been urged to wire dollars to IKK through the Bank of New York, according to a 2006 snapshot of the Web page captured by terrorism analyst Evan Kohlmann, an expert on Lashkar who frequently testifies in criminal cases involving the group, the paper said.

A Bank of New York spokesman said no donations were ever transmitted through the account. On the same page, donations in euros were solicited in Europe through a bank in Munich, the US daily said.

In an interview with the Wall Street Journal, Rehman Malik, Pakistan's interior minister, said investigations into Jamaat's assets and funding are now under way. He said authorities are moving quickly to shut down offices and militant training camps, but added: "The government is not tracking everyone's accounts, frankly speaking."
Posted by: john frum || 12/14/2008 15:27 || Comments || Link || E-Mail|| [294 views] Top|| File under: Lashkar e-Taiba
Back from the brink
After sabre-rattling, India sidesteps Pak army trap to start a war

The dying year could have ended in a nuclear war. Pakistan President Asif Ali Zardari picked up his phone and thought he heard Indian External Affairs Minister Pranab Mukherjee threatening him, as loan recovery agents do. A scared Zardari alerted Pakistan's air defence, and told US Secretary of State Condoleezza Rice what he had done.

Had Zardari alerted his strategic nuclear command (Pakistan believes in first use), Prime Minister Manmohan Singh, too, would have. One miscalculation could have led to one of them pressing the launch button. Anyway, the comic episode demonstrated to the world how fragile Pakistan's politico-military higher command is, and how immature its leaders are. They did not even seem to know that foreign ministers normally call up their counterparts. Even if Mukherjee wanted to speak to Zardari, he would have first informed the diplomatic missions and checked if the president was willing to take his call. Naturally, Mukherjee was more amused than livid when he was told of the episode.

While niceties of diplomacy were lost on Pakistani leaders, India deliberately shed nuances of diplomacy. Minister of State for External Affairs E. Ahmed read the charge-sheet in plain English at the United Nations Security Council: "A group of 10 terrorists from the global terrorist organisation Lashkar-e-Toiba reached Mumbai in the evening of November 26, 2008. The group divided themselves into four smaller groups and proceeded to pre-selected targets, which included a café and two major hotels…. The attack was conducted like a commando operation indicating that the perpetrators had received professional training.... Nine terrorists were killed by our security forces while one of them was apprehended. His interrogation has revealed that they were trained in Pakistan and were launched from a ship from Karachi." No statement could have been more straight, putting the blame squarely on Pakistan.

Ahmed then rattled the sabre: "India will act to safeguard and protect its people from such heinous attacks.... The Charter of the United Nations and provisions of international law, including the right of self-defence, give us the framework to fulfil these responsibilities."

By now Washington put pressure on Islamabad to act against terror groups and rogue ISI elements, while Moscow advised Delhi to exercise caution. "Do not yield to provocation, is our advice," said Russian Ambassador Vyacheslav Trubnikov. Islamabad saw an opportunity in heeding Washington's advice. By arresting Lashkar and Jaish-e-Mohammad commanders, it thought it could effectively deflect attention from its army and ISI who had given the terrorists "professional training" as Ahmed had alleged. Delhi saw through the game and said it was "not satisfied".

As Parliament debated the issue, indications from South Block were that India might move to cancel the dialogue process, while holding out the threat of surgical strikes on terror camps. In fact, a quick assessment made in the war room in South Block revealed that most targets were within India's artillery (45km) or Prithvi (250km) range. "We can inflict punishment without crossing the border or LoC," said an Army officer.

All the same, India's attempt was not to fall into the trap set by the ISI and the Pak army, who wanted to enter into some sort of a truce with the insurgents on the Afghan border and move east. Interestingly, an all-party meeting held in Islamabad after the Indian sabre-rattling took note of a report that quoted an army official that the problems between Pakistan and the Taliban were based on "miscommunication and misunderstanding" and that Taliban leaders like Baitullah Mahsud and Jalaluddin Haqqani were great Pakistani patriots who would fight alongside the army against India.

The politico-strategic logic was simple: If the Taliban were Pakistan's boy-scouts, why kill them at the instance of the Americans who have a problem with them in Afghanistan? Pakistan could leave that war to the US, and move 80,000 soldiers from the Afghan border to the east to confront India.

The Pak army had other problems, too, in the west. Nearly 2,000 soldiers had died in the Federally Administered Tribal Areas war in which 80,000 heavily armed troops are facing 3.5 million people. More alarmingly, since the locals are mostly Pushtuns, there is grumbling among the Pushtun elements within the army itself. The army brass had to post out several battalion commanders (colonels) for having openly spoken out in favour of the Pushtun cause. Nearly one-fourth of the army consists of Pushtuns, with Pushtun officers consisting of 15 to 22 per cent in most units.

Indian agencies are now convinced that the ISI had timed the attack also to influence the Obama team's Afghanistan-Pakistan policy, which is yet to be formulated. "The US does not know how to exit from Afghanistan," said an intelligence analyst in Delhi. "Islamabad is trying to tell Washington that both Afghanistan and Pakistan's western frontiers can be managed if a moderate, Pakistan-friendly Taliban is allowed to take control of Afghanistan. That would leave the US free to wage its global war on al Qaeda."

Many in the Obama team are willing to have a negotiated settlement with the Taliban elements. Recently, The Washington Post reported, "Obama is open to supporting discussions between the Afghan government and 'reconcilable' elements of the Taliban, a nascent effort of which the state department [under George Bush] has been fairly dismissive." The Zardari establishment in Islamabad has reportedly been telling the Obama team that a substantial portion of the Taliban is "more opportunistic than ideologically committed". Apparently, sensing the mood of the new administration, General David McKiernan, commander of NATO and US troops in Afghanistan, recently said that the idea of "reconciliation, I think, is appropriate, and we'll be there to provide support within our mandate."

If Obama is willing to do business with a Pakistan-controlled, 'moderate' Taliban, there is no need for the Pakistani army to be fighting a human-costly war on its western border. The danger for India in this approach is that, Islamabad, while seeking what is called a 'regional approach' to the Afghanistan issue would also like to drag the Kashmir issue into it. Already, pro-Pakistan think tanks in the United States believe that a world-innocent Obama could be brought around to this line of thinking, which even envisages formation of a 'control group' to address not only the Pakistan-Afghanistan problems but also Kashmir. Already, Islamabad and its backers in Beijing have raised the issue of Kashmir in the context of the Mumbai attacks.
For India, the only way to keep Kashmir a bilateral issue is to continue talking. After all, that is what politicians, taking in a lot of vitriol of late, are good at.
Posted by: john frum || 12/14/2008 14:15 || Comments || Link || E-Mail|| [359 views] Top|| File under:
Terrorists in Pakistan planning over 20 attacks on Britain
The Prime Minister named Pakistan as a haven for terrorists planning attacks in Britain, revealing that around three quarters of the most advanced plots monitored by MI5 are have Pakistani links.

Officials say that the Security Service is aware of around 30 serious plots at any given moment, suggesting that at least 21 of them are tied to Pakistani groups.

On a visit to Islamabad, the Prime Minister delived a blunt demand to President Ali Asif Zardari to improve his goverment's work to prevent al-Qaeda and other groups operating in the lawless area that borders Afghanistan. "The time has come for action not words," Mr Brown told Mr Zardari.
At a press conference, Mr Brown revealed that he had told Mr Zardari that "three quarters of the most serious plots investigated by the British authorities have links to al-Qaeda in Pakistan".

Many known terrorists including Mohammed Siddique Khan, ringleader of the 7/7 bombings, are known to have trained at al-Qaeda inspired camps in the Pakistani border areas. In a private meeting Mr Brown told Mr Zardari he must do more to close those camps.

Mr Brown told reporters: "We must break the chain of terrorism that links the mountains of Afghanistan to the streets of Britain."

Mr Brown also announced increased British support for Pakistani counter-terrorism work, including greater support for Pakistani police work on detecting and defusing bombs. The UK will also fund more scanning equipment at Pakistani airports.


So that the ISI can figure out how they work and learn to defeat them ...

British police will also work with their Pakistani counterparts providing help with forensic science and contingency planning for major terrorist incidents. There will also be a £6 million British fund to help Pakistan counter the radicalization of young Muslims.


£6 million into someone's pocket without any accountability ...

The Prime Minister said his aim was to form "the most comprehensive anti-terror programme Britain has with any country".

Mr Brown said: "I want to help Pakistan root out terrorism. It is right that we help Pakistan root out terrorism."

He added: "People know that what can happen in the mountains of Afghanistan and Pakistan can affect directly what happens on the streets of our towns. I want to remove the chain of terror."

Mr Brown also demanded Pakistan do more to stop miliants moving over the border into Afghanistan to attack British troops. He said: "We have talked about how we can do more to ensure there is more security at the border. It is in all our interests to root out the problem where there are people who practice terror who are moving with ease."

This article starring:
Mohammed Siddique Khan
Posted by: john frum || 12/14/2008 11:11 || Comments || Link || E-Mail|| [275 views] Top|| File under:
Pak Govt downplays Indian jets' airspace breach
ISLAMABAD: The government has downplayed the Indian violations of its airspace, suggesting on Sunday that they were 'inadvertent' and 'technical'. Pakistani officials said Indian aircraft entered two to four kilometres inside Azad Kashmir and over Lahore on Saturday. Pakistani jets chased the Indian aircraft back over the border, authorities here said. Both sides are usually careful to avoid such territorial violations, and it was unclear how two separate but apparently accidental incursions could occur on the same day.

President Asif Ali Zardari tried to dismiss the incidents, calling them 'technical incursions' that have been blown out of proportion. 'Incursions do happen,' he told a news conference with British Prime Minister Gordon Brown, saying the planes were flying at about 40,000 feet (12,000 meters) when they executed a turn that 'slightly entered Pakistan soil.' India denied its aircraft crossed into Pakistani airspace.

'There has not been any airspace violation by the Indian air force as has been alleged,' Indian air force spokesman Mahesh Upasani said Sunday. Pakistani officials seemed keen Sunday to avoid enflaming tensions. Air Force spokesman Humayun Viqar told Geo TV it may have been a 'technical violation' because fighter jets fly at high altitudes and may have crossed the limits by mistake.
He said an unspecified number of Indian aircraft crossed over at 11:30 a.m. and 1:05 p.m. Saturday.

'We are ready to deal with any misadventure, we are monitoring the situation, we are on alert,' Viqar said. Pakistan Information Minister Sherry Rehman said in a statement that the Indian Air Force had told Pakistan the incursion was 'inadvertent.' 'There is no need for undue alarm,' she said.
Posted by: john frum || 12/14/2008 11:03 || Comments || Link || E-Mail|| [658 views] Top|| File under:
Mumbai gunman tells of thwarted plans for rooftop stand-off
THE sole gunman captured in last month's Mumbai attacks originally intended to seize hostages and outline demands in a series of dramatic calls to the media, his confession statement to police says. Mohammed Ajmal Amir said he and his partner, who massacred dozens of people in the city's main train station, had planned a rooftop stand-off, but abandoned the plans because they could not find a suitable building, says the confession obtained by the Associated Press at the weekend.

Islamabad has refused to acknowledge Amir's nationality, complaining that India has yet to furnish any evidence.

Amir's seven-page confession, given to police over repeated interrogations, offers chilling new details of the three-day rampage through India's commercial centre that left 164 people plus nine of the 10 gunmen dead. He said the assault, which started on November 26, was initially set for September 27, though he does not explain why it was delayed.

After reaching Mumbai, Amir and his partner, Ismail Khan, the group's ringleader, headed to the train station. "Ismail and myself went to the common toilet, took out the weapons from our sacks, loaded them, came out of the toilet and started firing indiscriminately towards the passengers," Amir told police.

As a police officer opened fire, the two militants retaliated with grenades before entering another part of the station and shooting more commuters.

The men then searched for a building with a rooftop where they had been told to hold hostages and call a contact named Chacha, whom Amir identified as Zaki-ur-Rehman Lakhvi, the suspected mastermind behind the attacks who has been detained by Pakistani authorities

Chacha, which means "uncle" in Hindi, would supply phone numbers for media outlets and specify what demands the two should make.

Taking heavy fire from police, the two had trouble finding a "suitable building" and stormed a hospital they mistook for an apartment building. There, they searched for hostages and traded more gunfire with security forces. When they left, a police van pulled up and the two tried to take shelter behind a bush during the shoot-out. Amir was hit in the hand as Khan returned fire. Police have confirmed the van was carrying top police officials, including the head of the anti-terror squad who was killed.

In the confession, Amir, 21, describes his conversion from an aspiring street criminal to a loyal soldier for Lashkar-e-Taiba, the terrorist group banned by Pakistan in 2002 and blamed by India for the attacks. He came to the organisation last year while looking to buy guns to commit robberies. Amir went on to receive training in weapons handling and other skills, attending at least six Lashkar camps. He said Lakhvi, Lashkar's operations chief, recruited him for the Mumbai attack.

This article starring:
Mohammed Ajmal Amir
Zaki-ur-Rehman Lakhvi,
Posted by: john frum || 12/14/2008 09:42 || Comments || Link || E-Mail|| [286 views] Top|| File under:
Blacklist terror charity still open in Pakistan
The main complex of Jamaat-ud-Dawa (JuD), the Pakistani charity linked to last month's attack on Mumbai, is still open four days after the U.N. Security Council placed the group on a terrorist list, the Times has learned.

Pakistani officials say they ordered the closure of JuD's facilities on Thursday under pressure from India and the United States, which see it is a front for Lashkar-e-Taiba (LeT) -- the militant group blamed for the Mumbai attack. But when The Times visited the Markaz-e-Taiba complex in the town of Muridke, 30 miles from the eastern city of Lahore, this afternoon it was functioning as normal and there was no sign of any police presence. Most of the 1,600 students at the complex were away for last week's Eid holidays, but a dozen or so staff members and about 40 others were moving freely around the buildings, none of which was sealed.

"We have not had any official communication about closing," Mohammed Abbas (also known as Abu Ahsan), the 34-year-old administrator of the complex, told The Times. "A lot of parents have been calling, afraid that it will be closed or there could be some violence, but we are telling them to send their children back."

He said that about 80 armed police had visited the complex on Wednesday night, but they left after half an hour when the guards told them that the students were away for the holidays. "If I had been there, I'm sure they would have taken me," said Mr Abbas, who was in Lahore when the police visited. He said he spoke to the local police chief at the time.

The half-hearted police raid is certain to feed Indian -- and Western -- skepticism about the Pakistani government's crackdown on JuD, which is led by Hafiz Mohammed Saeed, the founder of LeT. Pakistani police placed him under house arrest on Thursday after he and four colleagues were added to the U.N. terrorist list. His house was surrounded by police, who barred entry when The Times visited. They have shut down JuD's offices in Lahore, which The Times also verified, and in several other cities, and conducted a high profile raid on one of its complexes in Pakistan-controlled Kashmir.

However, Pakistani authorities fear they could spark a public backlash by closing down JuD's network of educational and healthcare facilities, which support tens of thousands of people around Pakistan. JuD and its allies are already stoking public resentment about the U.N. decision to add it to the terrorist list before India has presented Pakistan with evidence of its role in the Mumbai attacks. "The whole international community is acting very hurriedly," said Abdullah Muntazir, a JuD spokesman, who said he had not been arrested, but dozens of other JuD leaders had been. "Justice hurried is justice denied," he told The Times.

Mr Saeed founded JuD in 1986, with Saudi money, as a charity designed to spread the ultra-conservative Wahabi school of Islam by providing poor Pakistanis with education, healthcare and disaster relief. He also founded LeT in 1989 with the explicit goal of fighting Indian rule in Kashmir and forged close ties with Pakistan's Inter-Services Intelligence agency.

When Let was banned in 2002, after its militants attacked the Indian parliament the year before, it continued to function under the banner of JuD, according to Indian and Western officials. But JuD also continued with its social work, establishing a network of 153 healthcare centres, eight hospitals, 160 schools and 50 madressahs. It now claims to treat 6,000 patients a day, to teach more than 35,000 students, and to run one of Pakistan's biggest ambulance services. Markaz-e-Taiba is its showcase centre, featuring a boys' school, a girls' school, an Islamic University, a large mosque, a farm and a well-equipped hospital with three full-time doctors. It even has a swimming pool and 20 well groomed horses for student's physical education.

Mr Abbas said it was inspired by a tour of Lahore's Aitchison College, Pakistan's most elite private school whose alumni include Imran Khan, the former Pakistan cricket captain. "If Aitchison College was collaborating with us at that time, then how come we now face this problem now?" he said.

JuD now denies any link to LeT and any involvement in the Mumbai attacks, and has pledged to fight the decision to close it down through Pakistani and international courts.

Mr Abbas, however, warned the government that closing Markaz-e-Taiba could provoke a backlash from locals, many of whom donate money, attend the mosque and send their children there for education. "You can't record a single incident where we have blocked roads or burned tyres, but if this complex is closed, parents of our students may well come on the roads and do such things," he said. "We don't know what will happen when the students return on Monday."

Pakistani officials are especially concerned about a backlash in the province of Punjab, where Markaz-e-Taiba is situated, as the densely populated region has been relatively stable until now, analysts say. Local officials contacted by The Times declined to comment on why the complex, next to the Grand Trunk road between Lahore and Islamabad, had not been closed.

This article starring:
Lahore
Muridke
ABDULLAH MUNTAZIR
Jamaat-ud-Dawa
ABU AHSAN
Jamaat-ud-Dawa
HAFIZ MOHAMED SAID
Jamaat-ud-Dawa
Imran Khan
MOHAMED ABAS
Jamaat-ud-Dawa
Posted by: john frum || 12/14/2008 09:11 || Comments || Link || E-Mail|| [325 views] Top|| File under: Lashkar e-Taiba
Rockets fired at Bajaur Press Club
The Bajaur Press Club came under a rocket attack on Saturday that caused partial damage to the building and created panic among local journalists. The press club has not been used since August 6, when the security forces launched an operation against the Taliban in Bajaur Agency. "Two rockets hit the club premises damaging the building partially. No loss of life was reported as the facility has not been in use for security reasons," local journalists and security forces said. No group has claimed responsibility for the attack on the press club, which is situated close to the paramilitary forces and political administration offices. A meeting of Tribal Union of Journalists condemned the attack. It said the journalists were reporting 'impartially' and targeting the press club was 'uncalled for'. "We condemn this attack, which is a matter of grave concern for all of us," the meeting participants added. "We call on national and international organisations to take up the issue of journalists' security in Bajaur with all relevant authorities in Pakistan," the union demanded. Two journalists -- Noor Hakim and Muhammad Ibrahim -- have been killed in Bajaur in the past year.
Posted by: Fred || 12/14/2008 00:00 || Comments || Link || E-Mail|| [311 views] Top|| File under: TTP
Khyber's Shinwaris, Afridis feel 'humiliated' by LI
Khyber Agency's Shinwari and Afridi tribesmen say they are abused and humiliated by Lashkar-e-Islam (LI), a private militia, which has taken it upon itself to 'preserve tribal traditions and Islamic values'. "I feel disgraced and humiliated at the way the LI men treat us at checkposts," a tribal elder who migrated to Peshawar from Khyber following the emergence of the private militia and the Taliban in the area told Daily Times.

Mobile phones with musical ring tones or images will be confiscated, a fine of Rs 500 will be imposed on owners of cars playing music and anyone not wearing the local cap will have to pay a Rs 100 fine to the LI vigilantes on the main Torkham highway, tribal sources said. "The Shinwaris and Afridis have never been disgraced and humiliated in this manner. Sometimes I think we, the proud people of Khyber, are so weak that we cannot face this bunch of hillbillies people."

What pains the Shinwaris and Afridis most is the vigilantes swearing at them in women's presence. A retired bureaucrat who served in the Tribal Areas as a political agent said a tribesman would prefer death to being called 'shameless' in front of his family's women. "A tribesman takes pride in being [a] male and when someone dishonours him in front of women, it is like you are stripping him of that pride," the bureaucrat said.


So what'd you do to stop it, Mr. Fierce Tribesman, Never Been Conquered?


"We have stopped travelling between Landikotal and Peshawar to avoid this humiliation," said a tribal trader.


"And at night we sleep under our beds in case they come for us."


The LI vigilantes are using an abandoned Frontier Corps checkpost on the highway linking Pakistan with Afghanistan. The LI's manifesto outlines the group's campaign for preserving the tribal traditions and Islamic values and declaring war on criminals, mostly kidnappers and car thieves. LI chief Mangal Bagh occasionally uses media for publicity when his vigilantes recover a kidnapped person.

Besides witnessing the rise of the private militia recently, Khyber is also becoming known for the presence of Taliban with strong allegiance to the country's most-wanted Taliban commander Baitullah Mehsud. The Taliban are expanding their sway in the area providing a strategic supply route for NATO and US forces in Afghanistan.

A tribal teacher in Landikotal said the youth were being 'extremely affected' by what he called 'patronised phenomena'. He said, "Earlier, my sons used to ask questions to increase their knowledge. Today, they ask me who is stronger between the LI and Baitullah Mehsud."


Trying to figure which way to jump, huh? Y'got the devil on one side, the deep blue sea on the other.


"Another thing I notice now is that children play with sandbags, tearing them apart to mimic a suicide attack. You see what trends are influencing the youth now," the teacher said declining identity. "We are headed towards complete destruction unless we do something to stop what is happening in Khyber today," he added.


"Oh, yasss. Somebody should do something."



This article starring:
BAITULLAH MEHSUD
TTP
MANGAL BAGH
Lashkar-e-Islam
Posted by: Fred || 12/14/2008 00:00 || Comments || Link || E-Mail|| [289 views] Top|| File under: Lashkar-e-Islami
'Indian female spy arrested near Afghan border'
Amid escalating tension between Pakistan and India following the Mumbai terror attacks, Pakistani officials said security forces captured an Indian female spy near the Pak-Afghan border, the Hindustan Times reported on Saturday.


Those damned Hindoos better quit provoking the Paks or they're really gonna get it.


It said an Interior Ministry official confirmed the arrest, saying the woman was the second Indian spy arrested in Pakistan in less than two months.


The place is swarming with Indian spies, y'know.


The official, speaking on condition of anonymity, said the woman, arrested after intelligence reports, was moved to Islamabad and was being interrogated, the paper said. Quoting security agencies, the official said there was 'strong evidence' of the woman's Indian nationality and that she was 'an employee of a top Indian intelligence agency'.


They could tell she was a spy because she was wearing those booby plates. Honest wimmin don't wear them.


He said security along the Pak-Afghan border has been beefed up following tensions between Pakistan and India, the newspaper said.


Boy, I'll say.
Posted by: Fred || 12/14/2008 00:00 || Comments || Link || E-Mail|| [293 views] Top|| File under: Govt of Pakistan
FC refuses security to terminals
The Frontier Constabulary (FC) has refused to provide security protection to NATO terminals, a private TV channel reported on Saturday FC Deputy Commandant Rehmat Khan said the force did not have additional personnel that could be deployed at NATO terminals. He said the FC was mainly entrusted with maintaining law and order, adding current resources did not allow FC deployment for protecting the terminals.
Posted by: Fred || 12/14/2008 00:00 || Comments || Link || E-Mail|| [686 views] Top|| File under: Govt of Pakistan
No ISI link with LeT, says Zardari
Pakistan's Inter-Services Intelligence (ISI) agency has no links with the banned Lashkar-e-Tayyaba, President Asif Ali Zardari said in a Newsweek interview on Saturday.

Asked if the country's premier spy agency had shared intelligence with the Lashkar on Kashmir, Zardari said it was "something [that happened] in the old days when dictators used to run the country. Maybe before 9/11, that may have been a position. [But] since then, things have changed to a great extent".

He said the group had now been banned in Pakistan, but such groups "keep re-emerging in different forms". "Whenever there is actionable intelligence, we move in before anyone else does," he said.

Role in politics: The president -- who is scheduled to address a press conference at the President's House to discuss 'key national and international issues' today (Sunday) -- said Benazir Bhutto and he had always believed intelligence agencies have nothing to do with politics. "Since I have been in government, we've had a stated position that ISI has no political role anymore."

He denied US Secretary of State Condoleezza Rice had asked Pakistan to arrest 'some people', particularly former ISI head Hamid Gul.

"She is a friend and she knows Pakistan is a responsible state, and the Americans and the British know how much my government has done for this operation," Zardari told Newsweek.

Gul was "definitely not in our good books", he said, but added the retired general was not accused in the Mumbai terrorist attacks last month. "He is more of a political ideologue of terror rather than a physical supporter," the president said. He said Rice "did not go into specifics" anyway.
Posted by: Fred || 12/14/2008 00:00 || Comments || Link || E-Mail|| [289 views] Top|| File under: ISI
PAF turns back Indian jets
Indian aircraft violated Pakistani airspace in Kashmir and Lahore sectors on Saturday but were chased back over the border, the Pakistani government and a Pakistan Air Force spokesman said. Air Commodore Himayun Viqar said the Indian aircraft crossed into Azad Kashmir and the eastern city of Lahore. The state-run APP news agency said two aircraft were involved, but did not give the exact time.

Information Minister Sherry Rehman said there was no need for alarm and that the Indian Air Force had told Pakistan the incursion was 'inadvertent'. "We have confirmed it. We have spoken to the Indian Air Force and they have said it was inadvertent," she said. "Our air force is on alert and is ready to face any eventuality, but we do not expect this to escalate. There is no need for alarm."

In New Delhi, an Indian Defence Ministry spokesman said he had no information on the reported incursion.

The Azad Kashmir prime minister confirmed the reports while talking to a private TV channel.

The violations occurred at a time of heightened tension between the nuclear-armed neighbours following a series of terrorist attacks on Mumbai two weeks ago that the Indian government has blamed on elements based in Pakistan.

Another private TV channel in Pakistan said the Indian jets were 'fully armed with weapons and ammunition' and flew up to four kilometres inside Pakistani territory. It quoted unidentified officials as saying that the violations occurred 'during the day' but did not elaborate.

President Asif Ali Zardari and Prime Minister Yousaf Raza Gilani were immediately informed, the channel said. Gilani said the Pakistani government was not taking the Indian violations as an attack on Pakistan because they were not deliberate.

TV reports quoted him as saying it was a 'minor technical mistake' that delayed a manoeuvre in air.

The Pakistan Air Force (PAF) spokesman told Aaj Kal a top-level PAF meeting followed the violations to discuss a course of action amid increasing tensions between India and Pakistan. He said it was premature to call the violations an attack, but added that the PAF was "fully prepared to deal with any situation".

Nawaz Sharif, chief of the opposition Pakistan Muslim League-Nawaz, condemned the Indian violation of Pakistani airspace in a statement late on Saturday. "The Pakistani nation is united against any foreign aggression," he said.

The state-run PTV also reported an explosion was heard in the Arabian Sea, between the Badin and Jati towns, but a Pakistan Navy spokesman denied the report. "There were no reports of any explosion in the Arabian Sea," the spokesman said. A TV channel quoted military sources as saying that the Pakistani armed forces had been put on high alert. India and Pakistan have fought three wars and went to the brink of a fourth in 2002. A peace process begun in 2004 appears to be in jeopardy after the Mumbai attacks.
Posted by: Fred || 12/14/2008 00:00 || Comments || Link || E-Mail|| [475 views] Top|| File under: Govt of Pakistan
Taliban commander, three Afghans killed in Bajaur Agency
A notorious commander was among four Taliban killed during an operation in Bajaur Agency on Saturday, officials said, as locals told Daily Times that at least 11 people had been killed in fresh violence in Swat.

The Taliban commander -- identified only as Ismail -- was killed in Bajaur's Nawagai tehsil, while three other Taliban -- all of them Afghan citizens -- were killed in Sperai area of Mamoond tehsil, said officials, adding that several other Taliban were also wounded as security forces targeted their positions with artillery and mortars.

Meanwhile, Locals said a child was killed and six people injured when a mortar shell hit their house in Anayat Kalay area of Khar, locals said. Four more children were injured when a missile fired by the Taliban landed in a residential area of Khar.

Also on Saturday, the Bajaur Press Club's building was partially damaged when it came under a rocket attack.

In Swat, locals said five civilians were killed when a car hit a landmine in Jano area of Khawazakhela tehsil.

In Mandal Dag area of Matta tehsil, Taliban killed four people in a gunbattle with followers of a local leader.

In a separate incident, unidentified assailants gunned down a man in Islampura area of Mingora. Another man was killed in firing by security forces in Gul Jaba area of Kabal tehsil, according to locals.

Army fort attacked: In Khyber Agency, the political administration said the army's Jamrud Fort came under a bomb attack. There were no casualties.

Posted by: Fred || 12/14/2008 00:00 || Comments || Link || E-Mail|| [439 views] Top|| File under: TTP
Taliban kill two 'US spies'
Suspected Taliban have killed two Afghan nationals they accused of spying for US forces, officials said. The men's bodies were found in Miranshah, North Waziristan, said a police official. One had his throat slit, the other had multiple bullet wounds. A letter found nearby alleged the men gave information that aided the US in launching missile strikes in the region.
Posted by: Fred || 12/14/2008 00:00 || Comments || Link || E-Mail|| [275 views] Top|| File under: TTP
Taliban torch 11 more NATO trucks
Suspected Taliban torched at least 11 trucks en route to Afghanistan carrying NATO supplies, in another brazen attack targeting coalition goods on Peshawar's Ring Road, police and locals told Daily Times. Police official Awaz Khan said that 11 trucks were gutted in the fire that started in the early hours of Saturday at Bilal Terminal on Ring Road. AFP said 13 containers had also been destroyed.
Posted by: Fred || 12/14/2008 00:00 || Comments || Link || E-Mail|| [283 views] Top|| File under: TTP
UK may help find Pakistani general's killers
The brother-in-law of VS Naipaul, the British novelist and Nobel laureate, was murdered last month after threatening to expose Pakistani army generals who had made deals with Taliban militants.

Major-General Faisal Alavi, a former head of Pakistan's special forces, whose sister Nadira is Lady Naipaul, named two generals in a letter to the head of the army. He warned that he would "furnish all relevant proof".

Aware that he was risking his life, he gave a copy to me and asked me to publish it if he was killed. Soon afterwards he told me that he had received no reply. "It hasn't worked," he said. "They'll shoot me."

Four days later, he was driving through Islamabad when his car was halted by another vehicle. At least two gunmen opened fire from either side, shooting him eight times. His driver was also killed.

This weekend, as demands grew for a full investigation into Alavi's murder on November 18, Lady Naipaul described her brother as "a soldier to his toes". She said: "He was an honourable man and the world was a better place when he was in it."

It was in Talkingfish, his favourite Islamabad restaurant, that the general handed me his letter two months ago. "Read this," he said.

Alavi had been his usual flamboyant self until that moment, smoking half a dozen cigarettes as he rattled off jokes and gossip and fielded calls on two mobile phones.

Continued on Page 49
Posted by: john frum || 12/14/2008 00:00 || Comments || Link || E-Mail|| [347 views] Top|| File under:
Iraq
Gunmen kill 2 civilians in Tikrit
Aswat al-Iraq: Unknown gunmen killed two civilians and wounded two others in an area near Balad suburb, south of Tikrit city, a source from Salah al-Din province's operations command said on Saturday.

"The incident took place 3 km to the south of Balad (100 km south of Tikrit city), on the highway that links Baghdad to Mosul," the source told Aswat al-Iraq. "The gunmen were driving an OPEL brand car," he said. "The victims were returning to Balad from Baghdad," he added. "A child was among the two civilians who were seriously injured," he noted. "The gunmen were able to escape after they conducted the operation," he asserted.
Posted by: Fred || 12/14/2008 00:00 || Comments || Link || E-Mail|| [290 views] Top|| File under: Iraqi Insurgency
110 unknown corpses buried in Baaquba
110 unknown corpses on Saturday were buried in Baaquba, said a source from Diala province's police. "The corpses were found throughout Diala province," the source told Aswat al-Iraq.
Posted by: Fred || 12/14/2008 00:00 || Comments || Link || E-Mail|| [294 views] Top|| File under: Iraqi Insurgency
Sri Lanka
Four rebels dead in Sri Lanka clashes
At least four Tamil Tiger rebels were killed in fresh fighting in Sri Lanka's north as ground troops advanced towards the guerrillas' political capital, the defence ministry said on Saturday.

The four rebels were killed in sniper fire west of the Tigers' political base of Kilinochchi on Friday, the ministry said. It did not say whether government troops had suffered any casualties.

Fighting continued in nearby Mullaittivu district on Friday, with troops inflicting "dozens of casualties" on the Liberation Tigers of Tamil Eelam (LTTE), the ministry said. "LTTE radio transmissions have confirmed serious damages (casualties) during the confrontation," it said. The LTTE did not comment on the military casualty claims, but has vowed to push back troops advancing towards Kilinochchi, 330 kilometres north of the capital Colombo.

Casualty claims cannot be independently verified as the government bars reporters and aid workers from travelling to embattled regions.

Separately, the ministry said in a statement Sri Lankan air force jets bombed Tamil separatists in the island's embattled north on Saturday, a day after clashes with troops left 10 rebels dead near their de facto northern capital. Fighter jets bombed six locations to the west and northwest of Kilinochchi, the ministry said in a statement.
Posted by: Fred || 12/14/2008 00:00 || Comments || Link || E-Mail|| [294 views] Top|| File under:
Syria-Lebanon-Iran
Saudi airline office attacked over Israel peace effort
Iran's state-run newspaper says a militant group has attacked the office of Saudi Arabia's state-owned airline in Tehran over a Saudi-backed peace initiative with Israel.

Iran newspaper says the group -- identified as Ikhwan al-Radwan -- attacked the Saudi Arabian Airlines office with several Molotov cocktails on Wednesday, causing minor damage to the building. Saturday's newspaper report quotes a statement by the group saying the reason for the attack was Saudi Arabia's support for an Arab peace initiative. The initiative offers Israel normal relations with all Arab countries if it withdraws from lands occupied in 1967 Arab-Israeli war and allows the creation of a Palestinian state with a capital in Jerusalem.
Posted by: Fred || 12/14/2008 00:00 || Comments || Link || E-Mail|| [294 views] Top|| File under: Govt of Iran
Iran arrests nuclear employees suspected of spying
A number of Iranians working for the Islamic Republic's contentious nuclear program were arrested by state security service agents this week, on suspicion of spying.

The arrests were disclosed in a report released Wednesday by Tabnak, an official Iranian news agency with close ties to the Revolutionary Guard - the body overseeing Iran's nuclear project. The report did not detail how many people were arrested or on behalf of which states they were suspected of spying. Nor did it say which nuclear project or site the suspects were employed with or what positions they hold.

Last month, Tehran's official radio station announced that Iran had dismantled an espionage network allegedly linked to Israel's Mossad spy agency.

General Mohammad Ali Jafari, the chief of Iran's elite Revolutionary Guards, said the alleged network was trying to collect information on Iran's nuclear program and the Guards' military operations as well as details on military and security officials.

Also last month, Tehran executed an Iranian businessman convicted of spying on the Islamic Republic's military on behalf of Israel, the judiciary said on Saturday. Judicial spokesman Ali Reza Jamshidi said Ali Ashtari was hanged on November 17 after being sentenced to death on June 30 by a revolutionary court in Tehran. Ashtari, who was in his mid-40s, was a tradesman in electronic merchandise who supplied military, security and defense centers across the country with electronic devices.

Iranian authorities also recently arrested Hossein Derakhshan, a blogger who visited Israel in 2007, upon his arrival in Tehran from Canada. An Iranian news Website reported that Derakhshan, who also holds Canadian citizenship, admitted to being involved in espionage for Israel, but some believe the report of his confession merely aims to prepare the ground for his execution.
Posted by: Fred || 12/14/2008 00:00 || Comments || Link || E-Mail|| [287 views] Top|| File under: Govt of Iran
Who's in the News
53
[untagged]
5
Govt of Pakistan
5
Lashkar e-Taiba
4
TTP
4
Govt of Iran
2
Hamas
2
Iraqi Insurgency
1
ISI
1
Lashkar-e-Islami
1
al-Qaeda
1
Taliban
1
Abu Sayyaf
Bookmark
E-Mail Me
The Classics
The O Club
Rantburg Store
The Bloids
The Never-ending Story
Thugburg
Gulf War I
The Way We Were
Bio
Merry-Go-Blog
Hair Through the Ages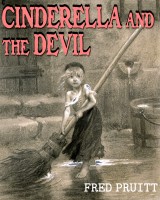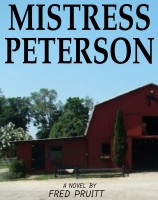 On Sale now!


A multi-volume chronology and reference guide set detailing three years of the Mexican Drug War between 2010 and 2012.

Rantburg.com and borderlandbeat.com correspondent and author Chris Covert presents his first non-fiction work detailing the drug and gang related violence in Mexico.

Chris gives us Mexican press dispatches of drug and gang war violence over three years, presented in a multi volume set intended to chronicle the death, violence and mayhem which has dominated Mexico for six years.
Click here for more information


Meet the Mods
In no particular order...


Steve White
Seafarious
Pappy
lotp
Scooter McGruder
john frum
tu3031
badanov
sherry
ryuge
GolfBravoUSMC
Bright Pebbles
trailing wife
Gloria
Fred
Besoeker
Glenmore
Frank G
3dc
Skidmark
Alaska Paul



Better than the average link...



Rantburg was assembled from recycled algorithms in the United States of America. No trees were destroyed in the production of this weblog. We did hurt some, though. Sorry.
18.232.38.214