Tech note...
You may have noticed the appearance of the Translate button. Feel free to try it out. It doesn't have a very big vocabulary yet, but I'm working on it.
Posted by: Fred || 06/11/2008 10:06 || Comments || Link || E-Mail|| [386 views] Top|| File under:
Afghanistan
Accordion Lady alert: Rumors abound
Speculation is growing that the "suspected US missile" that struck in Mohmand Agency yesterday may have been looking for a specific addressee. In this case, a 96-hour rule shall apply unless and until the technicians with the tweezers and zip-lock baggies issue their report.
Posted by: Seafarious || 06/11/2008 01:12 || Comments || Link || E-Mail|| [281 views] Top|| File under:
Dozens feared dead in Afghan border clash
PESHAWAR: Taliban and Afghan National Army backed by American forces have traded severe firing in Sooran Dara area of Mehmand and Bajaur Agencies on Afghan border late Tuesday evening.


Take the Afghans and the points...

Sources told this correspondent that Afghan National Army backed by American forces and gunship helicopters clashed with Taliban when the former on a tip-off attacked a Taliban hideout in the Sooran Dara area. Unconfirmed reports receiving from the Dara revealed that dozens of Taliban and Afghan National Army are feared dead in the clashes.

Pakistan Tehrik-e-Taliban spokesman Maulvi Umer talking to this correspondent via phone from an undisclosed location said that clashes erupted in Sooran Dara area when American and Afghan National Army backed by gunship helicopters and jets attacked Taliban on the Afghan border. He said that Afghan National Army and American forces and their jets also violated the territorial limits of Pakistan and continued to fly over Mehmand and Bajaur Agencies for few minutes.

Asked about the casualties, he said that though jets had been seen pouring bombs on Taliban but the number of casualties could not be ascertained immediately. He said that Sooran Dara was one of the strongholds of Taliban and Pakistan army had no presence in this area. It was the responsibility of Pakistan army to protect its boundaries but the job is being done by Taliban, he added.
Posted by: Steve || 06/11/2008 00:00 || Comments || Link || E-Mail|| [389 views] Top|| File under: Taliban
Africa Horn
Sudanese soldiers and rebels clash in Darfur
Sudanese soldiers and rebels said on Tuesday they had clashed in a remote territory of Darfur over the weekend. The rebel Sudan Liberation Movement's Unity (SLM-Unity) faction said it killed 157 Sudanese soldiers after ambushing an army brigade near Um Keddada in North Darfur on Sunday.

SLM-Unity spokesman Mahgoub Hussein said by email the insurgents had defeated the Sudanese troops, seized a large number of weapons and vehicles, and lost seven of their own fighters. "We fought them because they were coming into our territory," SLM-Unity's general commander Abu Bakr Kadu told Reuters by phone. He said the fighting lasted about five hours and "many government soldiers were killed".

Armed forces spokesman Brigadier Uthman al-Agbash told state media 14 Sudanese soldiers died in repelling the rebel attack. The Sudanese Media Centre quoted him as saying the insurgents had fled the area "leaving behind huge losses of material and human resources".

The joint U.N./African Union peacekeeping mission in Darfur (UNAMID) on Tuesday confirmed there had been fighting in the area east of the capital of north Darfur El Fasher. "We will be sending an investigation team to the area no later than tomorrow," said UNAMID spokesman Noureddine Mezni.
Posted by: Fred || 06/11/2008 00:00 || Comments || Link || E-Mail|| [286 views] Top|| File under: Govt of Sudan
Africa North
20 killed in Algeria bus station blast
A bomb exploded yesterday at a bus station in a town east of Algiers, killing 20 people, a security source said. The bomb went off in Bouira, some 120km from the capital. There was no immediate claim of responsibility. It was the fourth deadly bomb attack in six days in regions east of the capital of the oil and gas exporting North African country.

On Sunday, 12 people including a French engineer were killed by a twin bomb attack at a railway station east of Algiers. Six soldiers were killed in the same province on Thursday when their convoy hit a bomb planted by rebels. A day earlier, bombs killed two people near a military barracks in Bordj El Kiffan, about 25km east of the capital.


Posted by: Fred || 06/11/2008 00:00 || Comments || Link || E-Mail|| [292 views] Top|| File under: al-Qaeda in North Africa
Arabia
Yemen court condemns Shia rebel to death
A Yemeni court sentenced a Shia rebel to death and 12 others to jail terms of up to 10 years yesterday after they were convicted of forming an armed group and killing two security officers.

The court acquitted one of two women among a total of 15 defendants charged with forming "Sanaa's Cell Two" by Huthi Zaidi rebels who have been battling security forces in northwest Yemen since 2004. Charges against a male defendant who died in prison were dropped.

The man condemned to death was named as Jaafar Al Mirhabi, 25. Among those sentenced to prison was the editor of Zaidi weekly Al Shura Abdel Karim Al Khiwani, who was jailed for six years. Four of the defendants were sentenced to 10 years in prison, while two others were jailed for eight years. Another defendant was jailed for six years.

Mona Ali Zaid Al Khalek, the second woman in the alleged cell, was sentenced to four years in prison, while three other people were handed down jail terms of between one and five years.

The group, whose trial opened last July 4, was convicted of plotting to attack Yemeni troop transporters and government buildings and contaminate the water supply of military bases. They were also found guilty of killing two security officials who died chasing "criminals," court papers said, without providing details.

Yemen's union of journalists condemned the sentence against Khiwani, who was taken into custody straight after the sentence was pronounced. "The court sentence against Khiwani is harsh. We reject and condemn it, and it should be revoked," said the head of the union, Nasr Taha Mostapha.

Yemen's Saada province in the northern mountains on the border with Saudi Arabia has been the heartland of an uprising launched by the Zaidi rebels in 2004 in which thousands of people have died.

This article starring:
Abdel Karim Al Khiwani
Jaafar Al Mirhabi
Posted by: Fred || 06/11/2008 00:00 || Comments || Link || E-Mail|| [263 views] Top|| File under:
Britain
Al-Qaeda suspect being deported
The first man with suspected links to al-Qaeda to be convicted of terrorist charges in Northern Ireland is being deported back to Algeria. Officials of the Border and Immigration Agency collected Abbas Boutrab from Maghaberry Prison on Tuesday afternoon. The Algerian, who has served his sentence, is due to be flown from Heathrow within the next 24 hours. He was convicted in November 2005 of downloading information on how to blow up a passenger jet.

A judge at Belfast Crown Court said he was satisfied that his possession of the material was "not out of curiosity but was for terrorist purposes". He was originally arrested in Newtownabbey on the outskirts of north Belfast over suspected immigration offences. Police later found computer discs with downloaded bomb-making instructions. His trial was told that police believed he had previously lived and operated across Europe.

This article starring:
ABAS BUTRAB
al-Qaeda in Europe
Posted by: Fred || 06/11/2008 00:00 || Comments || Link || E-Mail|| [277 views] Top|| File under: al-Qaeda in Europe
Caucasus/Russia/Central Asia
Bomb blast injures 12 in Russia's Chechnya
A bomb explosion in a cafe in Russia's turbulent Chechnya region injured eight policemen and four other people on Monday night, investigators said on Tuesday. "It was a terrorist act," said Maryam Nalayeva of the Chechen department of the Russian Prosecutor General's Investigative Committee. "Investigators have established that a homemade explosive device went off in the cafe. We are working to determine its type," she said,

Investigators initially said that a domestic gas canister had caused the explosion.

The blast went off on Monday night in the 'Dallas' cafe in the Leninsky district of Grozny, the Chechen capital that was devastated by two separatist wars since 1994, but has been largely rebuilt over the past few years.


Posted by: Fred || 06/11/2008 00:00 || Comments || Link || E-Mail|| [270 views] Top|| File under: Chechen Republic of Ichkeria
Europe
Spanish police arrests 8 Algerians suspected of belonging to Al-Qaeda
Eight Algerians have been arrested in Barcelona after being suspected of having link to "providing logistic and financial support to groups belonging to Al-Qaeda in the Islamic Maghreb," Spain's Interior Ministry said in a communiqué, yesterday. The same communiqué said that 5 other people have been arrested in Valencia, eastern Spain, and another one in Navarra District, in the northern part of the country.

Those arrested are likely to be charged with belonging to a terror group, following measures taken by the National Court, in Madrid, noting that the arrest operations have been carried out by the National Court, which is in charge of terrorism cases.

The Interior Ministry communiqué further stated that 10 others have also been arrested, believed to have links with terror groups, without providing their nationalities or the place of arrest.

The same communiqué said that the 8 arrested Algerians are suspected of recruiting jihadists and providing logistic as well as financial support to terror groups belonging to Al-Qaeda in the Islamic Maghreb. Since yesterday morning Spanish Police have been searching houses of the arrested, while confiscating €7000, documents, CDs, video records, and telephone cards.
Posted by: Fred || 06/11/2008 00:00 || Comments || Link || E-Mail|| [273 views] Top|| File under: al-Qaeda in North Africa
Suspected U.S. missile fired in NW Pakistan
A pilotless U.S. drone was suspected to have fired a missile into a Pakistani area on the Afghan border on Tuesday, but there was no word on the target or casualties, a government official said.

The missile was thought to have been fired into the Mohmand ethnic Pashtun tribal area in northwest Pakistan where this year, U.S.-controlled Predator aircraft have struck at least four sites used by al Qaeda operatives, killing dozens of suspected militants. "There was an attack by a spy plane close to the Afghan border but we don't have information about casualties or damage," said the government official based in the region. He declined to be identified.

Mohmand has not been a hotbed of support for al Qaeda and the Taliban but militants are known to operate there.

A Pakistani military spokesman said there had been a clash in the area but on the Afghan side of the border, where Afghan forces had been battling militants. Neither U.S. nor Pakistani authorities usually confirm U.S. missile attacks on Pakistani territory, which would be an infringement of Pakistani sovereignty.


Could have been a Ruritanian missile. Did the tail fins have the characteristic lavendar ostrich feather on a gold lamé circular emblem?
Posted by: Fred || 06/11/2008 00:00 || Comments || Link || E-Mail|| [290 views] Top|| File under: al-Qaeda
Three killed in Kurram attack
Three people were killed in the Balyameen area of the Lower Kurram Agency on Monday when unidentified men opened fire on a vehicle, political authorities said. The vehicle was travelling to Balyameen from Anzari when gunmen opened fire, killing Sajid Hussain and driver Ahmed Gul at the scene. Another unidentified man died soon after. Political authorities have registered a case and begun an investigation. However, local sources said the attack was a result of a tribal feud.
Posted by: Fred || 06/11/2008 00:00 || Comments || Link || E-Mail|| [277 views] Top|| File under:
Bomb blast in Miranshah injures two
Two people were critically injured on Tuesday after a remote-controlled bomb exploded in a village five kilometres from Miranshah city in North Wazoo. The bomb blast occurred around 3pm. The injured were rushed to the Miranshah Headquarters Hospital, where one of the victims named Sher Ayub was said to be in a critical condition.
Posted by: Fred || 06/11/2008 00:00 || Comments || Link || E-Mail|| [280 views] Top|| File under: Taliban
Blast damages Internet café
A bomb blast damaged an internet cafe in the Phandu police station limits on Monday, police officials have said. Officials said unidentified militants blew up the cafe in the Malik Sarwar Plaza at around 11:30pm. The blast damaged the café slightly and no causalities were reported. This is the first incident of its kind in which an internet cafe had been blown up in the provincial metropolis, after an accident on April 3 in which suspected militants blew up four CD shops in the limits of the Badhaber police station. CD shops and internet cafes across the NWFP have been targeted or forced to close during the ongoing wave of militancy.
Posted by: Fred || 06/11/2008 00:00 || Comments || Link || E-Mail|| [266 views] Top|| File under: Taliban
No CIA base in FATA: Musharraf spokesman
RAWALPINDI: Presidential spokesman Rashid Qureshi on Tuesday, terming some of the news reports as baseless and concocted, said that no permission was granted for setting up a CIA base inside FATA for missile strikes by drones on militants.

Talking to reporters, Rashid Qureshi said that a recent book of Ahmed Rashid reveals that President Pervez Musharraf allowed a secret CIA base inside FATA in January this year to plan missile strikes by drones in militants. He categorically said that these were unsubstantiated rumours, stressing that President Musharraf never allowed a secret CIA base inside FATA.
The author wrote in the book that CIA Director General Micheal Hayden visited Islamabad and discussed ways with President Musharraf to set up a secret base in FATA for operation there and later he (Musharraf) agreed to grant permission for it.

UAVs hover across Waziristan: There have been flights of Unmanned Aerial Vehicles over different areas of North Waziristan. These areas include Danda, Miranshah, Razmak and their adjoining areas. These UAVs made close to the ground flights in the above areas, sources said. A wave of fear gripped the areas after the said flights.
Posted by: Steve || 06/11/2008 00:00 || Comments || Link || E-Mail|| [288 views] Top|| File under:
Iraq
500 insurgents surrendered their weapons - Must be a typo: Harry Reid
The U.S. military says more than 500 insurgents in central Iraq have surrendered their weapons and joined the reconciliation process.


I thought only the Iraqi Army surrendered weapons, this has to be a typo: Harry Reid.


A statement Wednesday reports the surrender began about three weeks ago in the Balad region, northwest of Baghdad. A U.S. commander in the region, Lieutenant Colonel Bob McCarthy, called this a key step in re-integrating the former insurgents into their communities.
Posted by: GolfBravoUSMC || 06/11/2008 15:56 || Comments || Link || E-Mail|| [400 views] Top|| File under:
Haji and Muji move to the Burbs
Hi Boss, this is Haji. I finally got my car back from Farouks Auto-Body and VBIED Shop. I think he did a great job. Muji thinks it's too Farouked up.

Anyway, Muji and I decided to move to my Uncle Naji's in the Burbs. We need to get away from all the car vandalism in the city. Of course, Muji would not move without bringing his goat.

At first this presented a problem because the complementary 155MM shells Farouk installed in the back seat left no room for Muji's goat. We solved this problem by donating the shells to the local Al-Kaboomie Home for Retired Suicide Bombers. They are giong to use them for anvils in their vocational training sheet metal shop.

Well, we proceeded to Uncle Naji's. He has made us most welcome, but refuses to let Muji bring his goat into the house. We decided to leave the goat in the car last night.

Wouldn't you know it when we got up this morning some pranksters had hidden my car in the bushes. We found the car OK, but can't find Muji's goat. We can hear if faintly calling but we can't find it.

We'll be late for work but Uncle Naji is loaning us his Mercedes. Do you know of a place where we can get it detailed. That's the least we can do to repay him for his hospitality.

Insha'Allan


Posted by: GolfBravoUSMC || 06/11/2008 13:25 || Comments || Link || E-Mail|| [304 views] Top|| File under:
2 civilians killed by gunmen in Mosul
(VOI) – Two civilians were killed by unknown gunmen in eastern Mosul city, said a source from Ninewa police on Tuesday. "Unknown gunmen, driving a modern vehicle, opened fire on two civilians in al-Dargezliya neighborhood, eastern Mosul," the source told Aswat al-Iraq - Voices of Iraq - (VOI) on condition of anonymity. "The two victims died instantaneously," he said. "One of them is a civil servant at Ninewa health directorate, while the other is a labor," he explained. "The reasons as to why the two persons were targeted by gunmen is yet unknown," he said. The source did not mention further details, but said that the two corpses were admitted to the city's morgue.
Posted by: Fred || 06/11/2008 00:00 || Comments || Link || E-Mail|| [262 views] Top|| File under: Iraqi Insurgency
Security forces arrest 30 wanted suspects, seize weapons in Baghdad
(VOI) - Iraqi security forces on Tuesday arrested 30 wanted suspects and defused a number of roadside bombs over the past 24 hours, Baghdad's security operations said. "Security Forces captured nine wanted persons, defused four roadside bombs and seized C4 used in explosives along with quantities of weapons and ammunitions in the districts of Kadhimiya, Mansour, and western al-Rashid," said a statement issued by Baghdad's security plan and received by Aswat al-Iraq - Voices of Iraq - (VOI).

In Baghdad's eastern side, Rusafa, "security forces arrested eleven wanted persons and six suspects and seized two vehicles carrying copper along with weapons, as well as defusing eight roadside bombs in the districts of Adhamiya, Sadr City and Baghdad al-Jadida (New Baghdad)," the statement noted.

In Baghdad suburbs, "security forces captured four wanted men in the districts of al-Nahrawan, Abu Ghraib, and Mahmoudiya". The announcement pointed out "the operations left one officer killed and six ranks wounded," without adding further details about the operations.
Posted by: Fred || 06/11/2008 00:00 || Comments || Link || E-Mail|| [282 views] Top|| File under: Iraqi Insurgency
Salman Bek mayor escapes assassination attempt in Kirkuk
(VOI) - The mayor of Salman Bek district survived an assassination attempt on the road that leads to the district, during which one of his bodyguards was injured, the mayor of Tuz Khormato said on Tuesday. "A bicycle bomb, left on the road that inks Tuz Khormato to Salman Bek, went off targeting the vehicle of Mayor Rashied Ali, wounding one of his bodyguards," Mohamed Rashied told Aswat al-Iraq – Voices of Iraq – (VOI). He did not add further details. Salman Bek is located 10 km south of Tuz Khormato, which lies 85 km southwest of Kirkuk.
Posted by: Fred || 06/11/2008 00:00 || Comments || Link || E-Mail|| [409 views] Top|| File under: Iraqi Insurgency
U.S. army discovers 4 bodies in Ninewa
(VOI) - The U.S. army on Tuesday discovered four Iraq security elements that were kidnapped earlier, a military source said. "Four kidnapped person were found dead in Ninewa province," said a U.S. army statement received by Aswat al-Iraq - Voices of Iraq - (VOI).

The announcement noted "four persons had been kidnapped in Talzala and Mahalabiya villages in Ninewa." It identified two of them as policemen and the other two as fresh recruits. The announcement did not provide further details about the kidnapping operation. The Iraqi government launched a large-scale security operations in Ninewa on May 3 to crack down on gunmen and violence ravaging the third largest Iraqi city and its major northern city.
Posted by: Fred || 06/11/2008 00:00 || Comments || Link || E-Mail|| [394 views] Top|| File under: Iraqi Insurgency
Army forces arrest al-Qaeda-linked group commander in Kirkuk
(VOI) - Iraqi army forces on Tuesday arrested an al-Qaeda-linked group commander in Kirkuk, a military source said. "Iraqi army 3rd battalion conducted a raid-and-search operation in al-Riadh district, 60 km south-west of Kirkuk, capturing a commander of the self-proclaimed Iraq's Islamic state," a military source, who requested anonymity, told Aswat al-Iraq - Voices of Iraq - (VOI). "Army forces seized a number of publications and Cd's belonging to the group," the source added without elaborating on the details. The elf-proclaimed Iraq's Islamic state is a mantra for seven groups, in which al-Qaeda network in Iraq is the major one, staging attacks in central and west Iraq.
Posted by: Fred || 06/11/2008 00:00 || Comments || Link || E-Mail|| [266 views] Top|| File under: al-Qaeda in Iraq
55 wanted men, 10 suspects arrested in Thi-Qar
(VOI) - Police forces detained 55 wanted men and 10 suspected gunmen during security operations launched throughout Thi-Qar, the media spokesman for the Thi-Qar police said.

"Policemen waged today a crackdown operations throughout the southern province, where they arrested 43 wanted men in central Nassiriya," Major Nasser al-Majedi told Aswat al-Iraq - Voices of Iraq - (VOI). "They also captured ten suspected armed men and eight wanted men in Souk al-Sheyoukh in southern Thi-Qar, in addition to four wanted men in al-Gabayesh district in the eastern section of the province," he added. "Two missiles were also found," the officer noted. Nassiriya, the capital of Thi-Qar, is located 380 km south of Baghdad.
Posted by: Fred || 06/11/2008 00:00 || Comments || Link || E-Mail|| [272 views] Top|| File under: Mahdi Army
4 wounded in attack on provincial council member
(VOI) – Four security guards were wounded when an explosive charge went off near a motorcade carrying a provincial council member in Thi-Qar province, a police source said on Tuesday.

"An improvised explosive device planted on the road leading to al-Hajjam area in southern Souk al-Shoyoukh area detonated while a motorcade carrying Abdel Ali Rissan, a provincial council member, was passing the location," Major Nasser al-Majidi told Aswat al-Iraq-Voices of Iraq- (VOI). "The explosion wounded four of his security personnel and caused severe damage to one of the vehicles of the motorcade," al-Majidi noted, adding that police forces sealed off the area immediately after the blast and set up a committee to investigate the attack.
Posted by: Fred || 06/11/2008 00:00 || Comments || Link || E-Mail|| [275 views] Top|| File under: Iraqi Insurgency
Six soldiers arrested in Karbala
(VOI)- Six Iraqi soldiers were arrested on Tuesday over the charge of collaborating with kidnappers in the Shiite sacred city of Karbala, police chief said. "Security forces, today, arrested six Iraqi soldiers seemingly collaborated with an armed group attempting to kidnap a family near al-Hussein General Hospital in central Karbala," Major General Raed Shawkat told Aswat al-Iraq- Voices of Iraq- (VOI). "The soldiers were close to the attempted kidnapping location but they did not respond the help a family of three while going out of a hospital," he explained.
Posted by: Fred || 06/11/2008 00:00 || Comments || Link || E-Mail|| [281 views] Top|| File under: Iraqi Insurgency
Head of Saddam tribe blown up by car bomb
AWJA: The head of former Iraqi president Saddam Hussein's Al Bunwer tribe was killed by a car bomb planted in the town of Awja, 150 kilometres north of Baghdad, on Tuesday, police said. Sheikh Ali al-Neda died when a bomb planted in his car exploded as he was driving along a highway after leaving his home.

The bomb appears to have been fixed underneath Neda's car, said Major Hassan Emhimid, a police officer in the nearby town of Tikrit. "Sheikh Neda was the victim of assassination. When he left his house there was a bomb in his car that killed him and a driver and wounded two of his guards," said Major Ahmed Subhi, head of a counter-terrorism unit in Salahuddin province.


"Revenge is a dish best served cold"

It was Neda, a member of Iraq's minority Sunni Arab sect, who took Saddam's body for burial after the Iraqi leader was executed in December 2006 after the Iraqi High Tribunal crimes against humanity. Gunmen shot dead Neda's brother Mahmoud in 2006.

Salahuddin Governor Hamad al-Qaisi imposed an indefinite curfew in Awja following the incident, while police sealed off the town and searched for the perpetrators of the attack. "We condemn this assassination. We will pursue anyone who tries to undermine security and stability," Qaisi told Reuters, adding "We will investigate until we capture the criminals." Neda's aides have said he had no political affiliation.

Restraint: On the first anniversary of Saddam's hanging Neda, 65, urged Iraqis to forget the past and work for unity, saying "We have to build a future without revenge." Saddam's cousin Shabeeb al-Majid, was in no mood for reconciliation after hearing of Neda's death. "We are not accusing anyone at the moment. But we will get revenge and kill 40 people in retaliation for the four (bomb victims)," said Majid, who was among a group of people offering condolences to Neda's relatives at the tribal head's home.

Neda's armed guards held up photographs of him and Saddam. Neda was buried at the Old Awja graveyard beside the graves one of his sons and his brother. Hundreds of tribal leaders attended the burial. "Saddam's execution was a tragedy for us and the killing of the sheikh was a tragedy as well," said Neda's cousin, Talal al-Nasiri.

United States and Iraqi officials have highlighted an improvement in security in Iraq that has led to sharp drops in violence five years after the US-led invasion to topple Saddam. But US commanders have said that the gains are fragile and reversible.
Posted by: Steve || 06/11/2008 00:00 || Comments || Link || E-Mail|| [283 views] Top|| File under:
AQI Leaders, Others, Captured In Baghdad
BAGHDAD – Coalition forces captured three wanted men and two of their associates in Baghdad Monday. Using information from an operation May 27, Coalition forces captured two wanted men, one of whom is allegedly a leader in an al-Qaeda in Iraq group. The two men, captured with two associates, allegedly belong to an AQI group with roots in Anbar province, but currently operating in the northern belt around Baghdad. The men are suspected to have ties with AQI leaders in the capital.

Also in Baghdad, Coalition forces captured an alleged AQI leader with long-standing ties to various terrorist networks, including AQI's bombing network and other terrorist leaders. During the operation, a man ignored several warnings and approached the security perimeter. After repeated warnings to halt his advance, including warning shots, Coalition forces perceived a hostile threat and engaged the man, killing him.


So did they capture the leader dead (not necessarily a bad thing) or did they kill his guard in the process of capturing the leader?


"The Iraqi people have grown weary of terrorists and criminals," said Lt. Patrick Evans, MNF-I spokesperson. "They have increasingly begun to partner with Iraqi and Coalition forces to capture and disrupt terrorist and criminal networks."
Posted by: Menhadden Snogum6713 || 06/11/2008 00:00 || Comments || Link || E-Mail|| [274 views] Top|| File under:
Israel-Palestine-Jordan
Two Palestinians killed in Rafah underground tunnel system
A Paleostinian man was killed on Monday evening when an underground tunnel collapsed in the city of Rafah, underneath the border between Egypt and the Gaza Strip. Paleostinian medical sources identified the victim as 20-year-old Fadi Khalifa. His body was taken to Abu Yousif An-Najjar Hospital in Rafah. Earlier on Monday, Paleostinian sources said that 27-year-old Majdi Khdair was killed in a similar tunnel collapse in the Salam neighborhood of Rafah.
Posted by: Fred || 06/11/2008 00:00 || Comments || Link || E-Mail|| [279 views] Top|| File under: Hamas
Southeast Asia
Thai terrorists kill cop, burn body in front of wife
Bloodthirsty animals Suspected separatist rebels in Thailand have shot dead a senior police officer in the country's Muslim-majority south and burned his body in front of his wife. A group of terrorists militants followed Somkid Taptimsri, a 44-year-old deputy investigator in Yala province, to his father-in-law's house and shot him last night, local police said. They then doused his body and his car with petrol and set him on fire as his wife tried to call for help, police said.

And:

A roadside bomb in Yarang district went off Tuesday, injuring two soldiers while carryout out foot patrol. Police said the bomb was set off manually through electrical wire linked to a detonator about 100 metres away from where the bomb was placed.
Posted by: ryuge || 06/11/2008 00:10 || Comments || Link || E-Mail|| [289 views] Top|| File under:
Who's in the News
60
[untagged]
7
Iraqi Insurgency
4
Taliban
2
al-Qaeda in North Africa
2
al-Qaeda
1
Fatah al-Islam
1
Govt of Iran
1
Govt of Sudan
1
Hamas
1
al-Qaeda in Iraq
1
al-Qaeda in Europe
1
Islamic Courts
1
Jamaat-e-Islami
1
Mahdi Army
1
Muslim Brotherhood
1
Palestinian Authority
1
Iraqi Baath Party
1
Chechen Republic of Ichkeria
Bookmark
E-Mail Me
The Classics
The O Club
Rantburg Store
The Bloids
The Never-ending Story
Thugburg
Gulf War I
The Way We Were
Bio
Merry-Go-Blog
Hair Through the Ages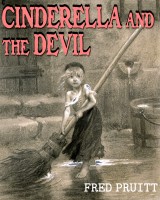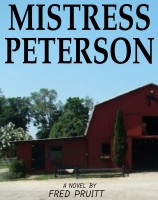 On Sale now!


A multi-volume chronology and reference guide set detailing three years of the Mexican Drug War between 2010 and 2012.

Rantburg.com and borderlandbeat.com correspondent and author Chris Covert presents his first non-fiction work detailing the drug and gang related violence in Mexico.

Chris gives us Mexican press dispatches of drug and gang war violence over three years, presented in a multi volume set intended to chronicle the death, violence and mayhem which has dominated Mexico for six years.
Click here for more information


Meet the Mods
In no particular order...


Steve White
Seafarious
Pappy
lotp
Scooter McGruder
john frum
tu3031
badanov
sherry
ryuge
GolfBravoUSMC
Bright Pebbles
trailing wife
Gloria
Fred
Besoeker
Glenmore
Frank G
3dc
Skidmark
Alaska Paul



Better than the average link...



Rantburg was assembled from recycled algorithms in the United States of America. No trees were destroyed in the production of this weblog. We did hurt some, though. Sorry.
34.238.190.122