Afghanistan
45 dead in Afghanistan fighting
Fresh fighting across Afghanistan left at least 45 people dead on Friday, including a British soldier.

Taliban militants ambushed a joint Afghan and NATO army convoy, sparking a firefight that killed seven Afghan soldiers and 20 militants, the defence ministry said. Five "important" Taliban commanders were among the dead, including the rebel movement's commander for western Badghis province, defence ministry spokesman General Mohammad Zahir Azimi told AFP. "The militants ambushed our convoy," said Azimi, adding that the army called in NATO warplanes to bomb militant positions after the attack. "We called in friendly forces' air power. Seven Afghan soldiers were martyred in the ambush and 20 enemy elements were also killed," he said. Eight Afghan army vehicles were destroyed, he said.

Elsewhere in western Afghanistan on Friday, tribal villagers repelled an attack by Taliban fighters in a battle that left five rebels and two civilians dead. Dozens of Taliban attacked the village of Nal in the western province of Farah, but the locals resisted, provincial police chief Abdul Rehman Sarjang told AFP. "Five Taliban and two villagers were killed in the clash. We have sent a delegation down there to investigate the incident," he said.

Fighters for the Taliban, the Islamic extremists who governed Afghanistan from 1996 to 2001, regularly try to overrun remote areas of the country and already control several districts in the south.

Meanwhile, a British soldier serving with the NATO-led International Security Assistance Force (ISAF) was killed while on patrol in southern Afghanistan's flashpoint Helmand province. Another British soldier was wounded in the incident, the British defence ministry said. The soldiers were part of a patrol checking on a local irrigation project near Jusyalay, northeast of Sangin in the volatile southern province when they came under fire from Taliban fighters. "It was during this engagement that two soldiers were injured. An emergency response helicopter was requested, but sadly one of the soldiers was pronounced dead at the scene," the ministry said in a statement. "The injuries sustained by the second soldier are not life threatening," it added.

The US-led coalition earlier announced that air strikes and ground battles between soldiers and insurgents in Helmand on Thursday had killed at least 10 rebels, with many more believed dead or wounded. Intense clashes have taken place in recent days in the south, a stronghold of the resurgent Taliban, who are seeking to overthrow the government of President Hamid Karzai.
Posted by: Fred || 08/11/2007 00:00 || Comments || Link || E-Mail|| [323 views] Top|| File under: Taliban
Africa Horn
Three government officials killed in Mogadishu
(SomaliNet) Three people were killed in Yaqshid district, north of the Somalia capital Mogadishu by unidentified gunmen on Friday night, witnesses said. The slain men were reported to be officials recently appointed for the authority of El-Bafar environ of Middle Shabelle region in south-central Somalia.

The security forces rushed to the area of the killings and stepped in investigations over the suspects as the attackers escaped unharmed. No one has yet claimed the responsibility of the latest act of killings. But earlier the insurgents warned anyone involved in the government activities.

Residents told Somalinet that local militants armed with pistols shot the three men dead as they were in Bacaad market, the second largest market in Mogadishu. The killed men have been in Mogadishu for work. The capital is increasingly becoming the butchery for the district officials. More than 10 district commissioners have been assassinated since the arrival of the interim government troops after the ouster of the Islamic Courts late December 2006.
Posted by: Fred || 08/11/2007 00:00 || Comments || Link || E-Mail|| [321 views] Top|| File under: Islamic Courts
Nine people slain in central Somalia in clan festivities
(SomaliNet) Nine people were killed in revenge attack near El-Bur town of Galgadud region in central Somalia on Thursday afternoon, witnesses said. Armed militiamen from Hawadle clan invaded Wabho village 40km east of El-Bur town killing nine men of Murursade clan. The two rival clans from Hawiye tribe had long running clan-feud. There was no immediate effort to mediate the two sides as tension mounts high, according to the sources from there.

Meanwhile, unidentified gunmen have tonight thrown hand grenade bomb at the police station in Huriwa district, north of the capital as the stations recently seen repeated ambush attacks from the local insurgents. No casualty was reported from the latest attack.
Posted by: Fred || 08/11/2007 00:00 || Comments || Link || E-Mail|| [316 views] Top|| File under:
Heavy fighting erupts in Mogadishu
At least four Somalis were killed on Friday as heavy fighting broke out in the capital Mogadishu between insurgents and the Ethiopian-backed government forces, police and witnesses said. An AFP reporter in Mogadishu described the clashes as among the most intense since April, when the interim government wrested final control of the city from an Islamist militia that briefly held large parts of the country.

The latest bout of fighting erupted in southern Mogadishu at around midnight and lasted for an hour and a half, witnesses said, adding that no further clashes were reported on Friday morning. The worst fighting took place around the Holwadag police station, which insurgents attacked with machine guns and rocket launchers. "We suffered no casualties but a civilian in a nearby house was killed," policeman Mohammed Farah said.

Witnesses said insurgents also launched a mortar and rocket attack against a Somali security position near a baby milk factory, killing two soldiers. An officer who wished to remain anonymous said the burials were already under way and added that a number of other government forces were wounded in the incident.

Fighting was also reported near an Ethiopian army post in the Ali Kamin district, where the dead body of a civilian was later found. "I saw the body of a man who was shot in the head... but nobody knows who killed him," local resident Siyad Adan Fiyore said. A grenade also struck a civilian home in the southern neighbourhood of Shirkole, wounding three brothers, according to the victims' sister. Since being defeated by the Ethiopian army and their Somali allies, insurgents have carried out almost daily hit-and-run attacks but sustained direct clashes have been rare.

The latest violence brings to at least 11 the number of people killed in Mogadishu violence over the past 48 hours.
Posted by: Fred || 08/11/2007 00:00 || Comments || Link || E-Mail|| [314 views] Top|| File under: Islamic Courts
Britain
3 men plead innocence over 7/7 London bombing
Three men accused of conspiring with suicide bombers who killed 52 commuters on the London transport system in 2005 pleaded not guilty during a court hearing on Friday. Mohammed Shakil, 31, Sadeer Saleem, 27 and Waheed Ali, 24, are accused of conspiring to cause explosions on London's transport network or at tourist attractions in London "of a nature likely to endanger life or cause serious injury." The men appeared at London's Central Criminal Court by video link from prison for the pretrial hearing.

Four bombers and 52 commuters died in the attacks on July 7, 2005, when bombs carried in knapsacks exploded on three subway trains and a double-decker bus. The three suspects are all from the Beeston area of Leeds, in northern England, which was home to several of the bombers. Two of the men were arrested on March 22 as they prepared to fly to Pakistan from Manchester Airport. The third was detained in Leeds the same day.

This article starring:
MOHAMED SHAKIL
al-Qaeda in Britain
SADIR SALIM
al-Qaeda in Britain
WAHID ALI
al-Qaeda in Britain
Posted by: Fred || 08/11/2007 00:00 || Comments || Link || E-Mail|| [464 views] Top|| File under: al-Qaeda in Britain
Europe
Islamic centre attacked in northern Italy
Two petrol bombs were hurled at the building in Abbiategrasso, on the outskirts of Milan, and a pipe bomb, which did not explode, was left outside.

Unidentified assailants attacked an Islamic cultural centre in northern Italy overnight, police said on Friday, prompting Muslim community leaders to express concern that hostility in Italy towards their faith may be growing. Two petrol bombs were hurled at the building in Abbiategrasso, on the outskirts of Milan, and a pipe bomb, which did not explode, was left outside. No one was injured and the building was undamaged. "There is worry among Muslims about ... Islamophobia," said Omar Camiletti, an adviser to the Muslim World League in Italy.

This article starring:
OMAR CAMILETTI
Muslim World League
Muslim World League
Posted by: Fred || 08/11/2007 00:00 || Comments || Link || E-Mail|| [453 views] Top|| File under: Global Jihad
Bomb explodes in Ankara; no casualties
A percussion bomb - a device designed to make a loud noise but cause minimal damage - went off Friday in a courthouse in the Turkish capital, state-run media reported. There were no casualties. The device exploded on the fourth floor of a courthouse in Ankara, where the prosecutors' offices are located, the Anatolia news agency said. Only a few people were in the courthouse at the time of the explosion because the judicial institutions are on a summer recess. There was no immediate responsibility claim. Bomb attacks are common in Turkey, where militant leftists and Islamist groups are active.
Posted by: Fred || 08/11/2007 00:00 || Comments || Link || E-Mail|| [313 views] Top|| File under:
Fifth Column
F-14 Parts Sold Despite Sales Ban
Associated Press | August 02, 2007

WASHINGTON - The U.S. Defense Department sold more than hundreds of aircraft parts that could be used on F-14 fighter jets - a plane flown only by Iran - after announcing it had halted sales of such surplus, government investigators say.

In a report issued Wednesday, the Government Accountability Office, the investigative arm of Congress, said the Defense Department had improved security in its surplus program to prevent improper sales of sensitive items.

But investigators found that roughly 1,400 parts that could be used on F-14 Tomcat fighter jets were sold in February. That came after the Pentagon announced it had suspended sales of all parts that could be used on the Tomcat while it reviewed the security situation.

Take Action: Tell your public officials how you feel about this issue.

Iran, trying to keep its F-14s able to fly, is aggressively seeking components from the retired U.S. Tomcat fleet.

The Defense Reutilization and Marketing Service, the Pentagon's surplus sales division, told investigators the parts were sold because it failed to update an automated control list and remove the aircraft parts before they were listed on its Internet sales site.

Video: Pentagon Sold F-14 Parts Sought by Iran

The GAO's investigation focused on F-14 parts. Iran is known to be seeking those, and if the parts were available publicly, it could endanger national security, Greg Kutz, the GAO's managing director of special investigations, wrote in the report. Iran has managed to obtain U.S. spares in the past, he said.


Posted by: Icerigger || 08/11/2007 12:32 || Comments || Link || E-Mail|| [306 views] Top|| File under: Govt of Iran
Home Front: WoT
Debka Causes Panic in NYC
Just because a lot of Debka's stuff isn't confirmed, doesn't mean it isn't true. Ref: Iraqi WMDs to Syria)

New York police stepped up security throughout Manhattan and at bridges and tunnels on Friday in response to an internet report - which authorities said they could not verify - that al-Qaeda might be plotting to detonate a dirty bomb in the city.

The report triggering the security hike came from Israeli website www.Debka.com, which reported that there has been a rush of electronic chatter on al-Qaeda sites, one saying there would be an attack "by means of trucks loaded with radio-active material against America's biggest city and financial nerve center."

Another al-Qaeda message mentioned New York, Los Angeles and Miami as targets, the Jerusalem-based DEBKAfile reported.

New York City police said in a statement the threat against the city was an "unverified radiological threat," stressed the increased security was precautionary and said the city's alert status for an attack was unchanged at "orange."

New York Mayor Michael Bloomberg stressed there was no reason to believe this threat was any different from countless others since the September 11 attacks.

The New York Police Department said in a statement it had increased the deployment of radiological sensors on vehicles, boats and helicopters, and had set up vehicle checkpoints in lower Manhattan's financial district and at bridges and tunnels.

Police confirmed the increased security was in response to receiving information that a dirty bomb may go off on Friday evening around 34th street in Manhattan - a neighborhood with the Empire State Building, New York City's tallest building, Madison Square Garden and Macy's department store.

A spokesman for the Department of Homeland Security in Washington said the threat to New York was "unsubstantiated" and there was "no credible information telling us there is an imminent threat to the homeland at this time."

New York has remained on an orange alert - the second highest such level, below red - since the September 11, 2001, attacks that destroyed the World Trade Center.
Posted by: Phil_B || 08/11/2007 05:48 || Comments || Link || E-Mail|| [311 views] Top|| File under: al-Qaeda
Man who bypassed security made it on to flight in Charlotte
Airport officials said today that a man who bypassed security screening likely managed to make it on a flight and leave Charlotte-Douglas International Airport. The Transportation Security Administration noticed shortly before 8 a.m. that the man had slipped past screeners sometime earlier that morning. Officials searched about 15 planes on the ground and shut down Concourse C, said agency spokesman Jon Allen.

Allen said 12 other flights left the airport prior to the search, and officials now believe the man is on one of those flights. Those planes will be reverse-screened when they land, he said.

TSA spokesman Chris White said the planes were headed for La Guardia in New York; Baltimore; Windsor Locks, Conn.; Dallas-Fort Worth; Jacksonville, Fla.; Memphis, Tenn.; Indianapolis; Fort Lauderdale, Fla.; Orlando, Fla.; Los Angeles; Boston; San Diego; Philadelphia; St. Louis; and Washington.

White said the flight to Baltimore already landed without incident, and TSA officials did not find the man on board. "We're investigating what happened and it's too soon to say whether there was malicious intent or whether it was someone who was confused and passed the security screening," Allen said.

The Federal Aviation Administration shut down all outbound flights from Charlotte for about an hour beginning shortly after 8 a.m., said Kathleen Bergen, a spokeswoman for the agency in Atlanta. Some planes were held on the tarmac but later cleared to leave, while others were directed to return to the gate, she said.

The airport experienced delays of up to an hour, but Bergen said there were no longer any widespread back-ups at the airport.
Posted by: lotp || 08/11/2007 00:00 || Comments || Link || E-Mail|| [302 views] Top|| File under: Global Jihad
India-Pakistan
Huge fire at Kashmir army depot
Thousands of Kashmiri villagers have been evacuated after a huge fire broke out at an Indian army ammunition depot, injuring at least 25 people.

A state of emergency has been declared and camps have been set up for the evacuees from the surrounding villages.

The area, in Anantnag district, was rocked by rapid explosions and blanketed by a massive plume of smoke.

An Indian defence ministry spokesman has ruled out sabotage or an attack by militants as the cause of the blaze.

Despite this, at least three Kashmiri separatist groups have said they started the fire.

The fire broke out in an ammunition depot at Khandroo near Achkdal.

Explosions have occurred regularly since the blaze began and the authorities say at least 13 villages have been evacuated, while people in many other villages have fled in panic.

The authorities have set up at least four relief camps for the affected people. Police have also blocked all roads leading to the ammunition depot.

About 700,000 Indian soldiers are stationed in Kashmir to combat several militant groups.

Kashmir is claimed by both Pakistan and India. They have fought two wars over Kashmir since independence.
Posted by: john frum || 08/11/2007 14:23 || Comments || Link || E-Mail|| [317 views] Top|| File under:
Two power pylons blown up
Miscreants on Friday blown up two power pylons in Kohlu district, suspending electricity to the city. Police said the miscreants had planted explosive materials near the electricity poles 14 kilometers from Kohlu. The blast damaged the poles and the supply of electricity was suspended.
Posted by: Fred || 08/11/2007 00:00 || Comments || Link || E-Mail|| [315 views] Top|| File under:
FC man shot injured in Miranshah
Militants on Friday opened fire at a check post, around half a kilometre east of Miranshah in North Waziristan, injuring a Frontier Corps official. Located on the Miranshah-Bannu road the check post is manned by the army and the FC personnel. Security forces returned the fire and the militants fled.
Posted by: Fred || 08/11/2007 00:00 || Comments || Link || E-Mail|| [323 views] Top|| File under: Taliban
Darra Taliban launch drive against 'criminals'
Equipped with rocket launchers and Kalashnikov rifles, the Taliban, aged between 15 and 20, have taken positions in the surroundings hills and roads of Dara Bazaar, while khasadars have restricted their movement to their checkposts. Senator Abdur Raziq and MNA Dr Nasim from Darra neither denied nor announced their support for the Taliban.

DARRA ADAMKHEL: The Taliban have blown up eight houses of alleged criminals in a "drive against anti-social elements" here on Friday. The Taliban also found four people, who had been kidnapped for ransom, and 18 stolen cars from the hideouts of the alleged criminals. The Taliban have so far killed four criminals, including Ameer Said alias Charg, the leader of an alleged criminal gang. Political authorities have failed to take the control of destroyed houses of tribesmen from the local Taliban.

Equipped with rocket launchers and Kalashnikov rifles, the Taliban, aged between 15 and 20, have taken positions in the surroundings hills and roads of Dara Bazaar, while khasadars have restricted their movement to their checkposts. Senator Abdur Raziq and MNA Dr Nasim from Darra neither denied nor announced their support for the Taliban.

Sources told Daily Times that the government had started moving the FC and military to Dara Adamkhel to take control of the area. Senator Raziq told reporters on a visit to the area that the Taliban had formed a "reformative organisation against anti-social elements and un-Islamic activities". Dr Nasim told Daily Times that they had started negotiations to resolve deadlock between Taliban and political administration.
Posted by: Fred || 08/11/2007 00:00 || Comments || Link || E-Mail|| [496 views] Top|| File under: Taliban
Iraq
Roadside bomb kills Iraqi governor (Shiia on Shiia?)
THE governor and police chief of Iraq's southern Diwaniya province have been killed in a roadside bombing, police said.

Police said the two men had been returning to Diwaniya, the provincial capital, from a funeral for a leading tribal sheikh 30km east of the city when the bomb hit their convoy of four-wheel drives.

Three of their bodyguards were also killed.

Governor Khalil Jalil Hamza was a member of the Supreme Islamic Iraqi Council (SIIC), the biggest Shiite party in Iraq, whose armed wing, the Badr Organisation, has been in conflict with the Mehdi Army militia of Shiite cleric Moqtada al-Sadr.

Police named the police chief as Major-General Khaled Hassan.
Posted by: phil_b || 08/11/2007 10:48 || Comments || Link || E-Mail|| [444 views] Top|| File under:
Israel-Palestine-Jordan
Gunmen attempt to kill Fatah officer in West Bank (Popcorn Alert)
Anonymous persons attempted to assassinate Palestinian police commander Idris al Ja'bari in his West Bank home near Hebron on Saturday. Seventeen shots were fired at al Ja'bari, who suffered critical injures and according to Palestinian reports was taken to an Israeli hospital for treatment.

Palestinian Authority sources believed Hamas operatives to be responsible for the shooting, as an act of retaliation for the arrest of their comrades by the Fatah government. As of yet these are only speculations, and no one has been arrested in the matter.

A few days prior to the shooting, the PA had carried out another wave of arrests of Hamas militants in most parts of the West Bank, including Hebron, which is considered a Hamas stronghold. Arrests were also carried out in al Ja'bari's village of Khalkhoul near Hebron. Hamas members later wished to protest the arrests in the Hebron area, but were prevented from doing so by the Palestinian police.

Around 3am Saturday morning, Khalkhoul police chief Idris al Ja'bari made his way to his home after a wave of arrests, and was met at his doorstep by anonymous men who opened massive fire at the officer, injuring him critically. Saturday's attack has aroused concern that if another wave of killings breaks out, it may be very difficult to end.

Hamas sources have warned Fatah over the past few days that their patience was wearing thin and that continued harm of its men could lead to a harsh reaction.
Posted by: phil_b || 08/11/2007 10:54 || Comments || Link || E-Mail|| [328 views] Top|| File under:
Islamic Jihad now two-stage rocket scientists
The Iranian-sponsored Islamic Jihad has reported the development of an extended-range missile. Jihad's military wing, Al Quds Brigades, said it has developed a two-stage missile with a range of up to 22 kilometers. The missile was identified as the Quds-4 and has been fired toward Israeli cities. "We see this missile as a strategic asset," a Jihad operative involved in the project said.

The Quds-4 was said to have a range of between 18 and 22 kilometers. Jihad said the missile was tested in April 2007 and fired into the northern section of the Israeli city of Ashkelon. The new missile was said to measure 3.2 meters, with a diameter of 25 centimeters. Jihad said Quds-4, with a weight of 40 kilograms, contains an explosive warhead of between seven and nine kilograms. The warhead was said to be consist of TNT.

Jihad military spokesman Abu Ahmad said Quds-4 contains two stages. He said the first stage of the missile separates after 30 seconds of flight -- or nine kilometers -- leaving the remaining weapons component to continue toward its target. "A two-stage rocket would frustrate any Israeli rocket defense system," the Jihad operative said.

Abu Ahmad said the development of Quds-4 was facilitated by unidentified foreign assistance. He said Jihad sent operatives abroad for training in rocket and missile development. Jihad was also said to have developed indigenous capabilities. Sources said the insurgency group plans to use C4 explosives to increase the power of missile and rocket warheads.
Posted by: ryuge || 08/11/2007 01:01 || Comments || Link || E-Mail|| [313 views] Top|| File under:
Hamas arrests 4 Fatah members in n. Gaza Strip
Hamas forces arrested four Fatah members late Friday in the northern Gaza Strip for "violating the law," Hamas said, sparking a protest from relatives of those arrested. Some 150 woman and children took to the streets, storming Hamas headquarters in the town of Beit Hanoun, demanding their relatives be freed. Witnesses said the protesters were beaten with sticks. Ten were evacuated to a local clinic for treatment, medical officials said.

The arrests mark the first time since Hamas's bloody takeover of the Gaza Strip that it acknowledged it had arrested Fatah members because of their affiliation. In the past, Hamas had claimed to only arrest individuals for specific crimes.

Earlier Friday, thousands of Hamas demonstrators took to the streets of Gaza to protest the death of one if its people in the West bank, whom Hamas said was tortured by Fatah forces loyal to Palestinian Authority Chairman Mahmoud Abbas.
Posted by: Fred || 08/11/2007 00:00 || Comments || Link || E-Mail|| [308 views] Top|| File under: Hamas
Southeast Asia
Soldier injured during ambush in southern Thailand
Insurgents ambushed security forces at at least six locations in Yala from Friday night to Saturday morning, injuring one soldier. Police said insurgents attacked soldiers in Raman, Krong Pinang, Yaha and Than Tho districts. The one at Ban Sa-ae in Krong Pinang district were injured.

Also on Saturday morning, insurgents also toppled three electricity poles in Yala's Muang district, which blocked traffic on Yala-Betong road. They also placed suspicious object near the location, but it turned out to be fake bomb.
Posted by: ryuge || 08/11/2007 00:52 || Comments || Link || E-Mail|| [326 views] Top|| File under:
Philippines military kills 58 militants
The Philippine military will step up offensives against Muslim rebels after it lost 26 soldiers in the heaviest fighting in the volatile south in nearly three years, the head of the armed forces said on Friday.

General Hermogenes Esperon said two extra battalions would be sent to the remote southern island of Jolo, where clashes between troops and Muslim separatists killed at least 58 people on Thursday.

"I'm very sad but it doesn't mean we will give up," Esperon told reporters. "We will not stop, we will go after them. We expect fiercer battles." The army shelled Muslim rebel positions and raked them with helicopter fire overnight but suspended operations on Friday following a request from the provincial governor.

The Moro National Liberation Front (MNLF), a Muslim rebel group that signed a peace deal with the largely Catholic central government in 1996, said its members were involved and that it had asked the Organisation of the Islamic Conference (OIC) to help stop the fighting. "We informed the OIC of the current situation through e-mails and a fax direct to Jeddah," said Hatimil Hassan, the MNLF deputy head and an elected member of the regional legislative assembly in the Autonomous Region in Muslim Mindanao.

Fighting has been confined to a small part of the island of Jolo but there were dangers that it could spill over to nearby areas and other rebel groups could take advantage of the situation, Hassan told reporters.

The military said the rebels were from Abu Sayyaf but the less radical MNLF said its cadres were involved. Unlike Abu Sayyaf, the more secular MNLF has no known links to regional Islamic militant network Jemaah Islamiah.
Posted by: Fred || 08/11/2007 00:00 || Comments || Link || E-Mail|| [1024 views] Top|| File under: Abu Sayyaf
Syria-Lebanon-Iran
Helicopters pound terrorists in north Lebanon camp
Helicopter gunships pounded terrorist bunkers in the northern refugee camp of Nahr al-Bared Thursday and troops advanced across the rubble to uproot Fatah al-Islam militants. The state-run National News Agency (NNA) said the Gazelle gunships fired a total of 12 rockets at Fatah al-Islam bunkers as the troops advanced to wipe out the remaining terrorists in the camp. The bombs are of UH - 1H type and each weighs about 454 kg or 1000 lbs, according to army sources . These bombs are left over from the Hawker Hunter fleet. The Hawker Hunter was a British jet fighter aircraft of the 1950s and 1960s.

Reporters quoted an officer as saying "the army made a breakthrough in the last quarter where the Fatah al-Islam gunmen are entrenched." The soldiers "destroyed some buildings with explosives, uncovering the entrances to underground tunnels and fortifications" still held by the die-hard extremists, he said.

An army spokesman confirmed there had been progress on Thursday. "This advance is progressing slowly because of the rubble and the booby-trapped terrain," he said.

Meanwhile, the military continued to bombard Nahr al-Bared, starting a number of fires in the impoverished shantytown, a reporter said. Sheikh Mohamad al-Hajj, a Muslim cleric who has acted as a mediator in previous bids to end the crisis, said the army has agreed to let his team enter the camp again to contact Fatah al-Islam. But a military spokesman would not confirm this, saying only that the army "seeks the unconditional surrender of the gunmen."

More than 200 people, including 136 soldiers, have been killed since the conflict started on May 20. Most of the camp's 3o,000 residents have fled since the battles erupted, but about 60 women and children related to Fatah al-Islam fighters remain in Nahr al-Bared. The army has accused the Islamists of using them as human shields.
Posted by: Fred || 08/11/2007 00:00 || Comments || Link || E-Mail|| [320 views] Top|| File under: Fatah al-Islam
Who's in the News
39
[untagged]
7
Taliban
6
Hamas
3
Govt of Syria
2
Islamic Courts
2
Global Jihad
2
Hezbollah
1
al-Qaeda in Britain
1
al-Qaeda
1
Jamaat-e-Islami
1
Lashkar e-Taiba
1
Muttahida Majlis-e-Amal
1
Abu Sayyaf
1
DFLP
1
TNSM
1
Fatah al-Islam
1
Govt of Iran
Bookmark
E-Mail Me
The Classics
The O Club
Rantburg Store
The Bloids
The Never-ending Story
Thugburg
Gulf War I
The Way We Were
Bio
Merry-Go-Blog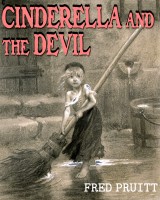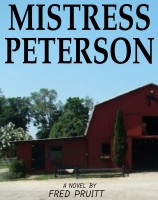 On Sale now!


A multi-volume chronology and reference guide set detailing three years of the Mexican Drug War between 2010 and 2012.

Rantburg.com and borderlandbeat.com correspondent and author Chris Covert presents his first non-fiction work detailing the drug and gang related violence in Mexico.

Chris gives us Mexican press dispatches of drug and gang war violence over three years, presented in a multi volume set intended to chronicle the death, violence and mayhem which has dominated Mexico for six years.
Click here for more information


Meet the Mods
In no particular order...


Steve White
Seafarious
Pappy
lotp
Scooter McGruder
john frum
tu3031
badanov
sherry
ryuge
GolfBravoUSMC
Bright Pebbles
trailing wife
Gloria
Fred
Besoeker
Glenmore
Frank G
3dc
Skidmark
Alaska Paul



Better than the average link...



Rantburg was assembled from recycled algorithms in the United States of America. No trees were destroyed in the production of this weblog. We did hurt some, though. Sorry.
3.238.107.166