Afghanistan
Villagers Capture Extremist Attacking During Prayer
BAGRAM AIRFIELD, Afghanistan – An extremist threw a grenade into a mosque in the village of Showbi , Tere Zayi District of Khost Province during Friday prayer, injuring three men, including the Mullah.

The wounded were taken to the Coalition hospital in Khost for treatment.

The villagers chased the assailant down and captured him, notifying Coalition forces. Tere Zayi Afghan National Police have taken custody of the assailant.
Posted by: glenmore || 07/07/2006 15:34 || Comments || Link || E-Mail|| [289 views] Top|| File under:
8 Redcoats Against 1,200 Taliban
THE view from the tiny British outpost above the town of Tangye in northern Helmand province was picture perfect. A river snaked its way through a gorge, the sun shimmered off the water and beyond the town of mud-brick houses lay the blue waters of the Kajaki reservoir.

But the illusion of calm was shattered by gunfire at 9.00am yesterday. "It's a bit early for playtime," quipped Sergeant-Major Karl Brennan, 35, a barrel-chested Yorkshireman, as he and his seven collegues rushed to the perimeter wall.

Through their gunsights they could see Taleban fighters attacking the last town in the district still loyal to the Kabul Goverment — a town whose nearby hydro-electric dam provides most of southern Afghanistan's power. One group of Taleban fighters was battling pro-government militiamen on the edge of Tangye. A second group, hidden behind a rocky outcrop, was using mortars and machineguns to attack an Afghan police compound on a hill overlooking our own position. The police were retaliating with an old Russian anti-tank gun.
Continued on Page 49
Posted by: Anonymoose || 07/07/2006 00:00 || Comments || Link || E-Mail|| [320 views] Top|| File under:
600 more infantry to help Paras under Taleban attack
SIX HUNDRED more infantry troops are to be sent to southern Afghanistan as urgent reinforcements after a month of Taleban attacks in which six British soldiers were killed. The deployment will double the number of combat troops in Afghanistan at a time of growing alarm over the role of British forces in the lawless Helmand province, where resurgent Taleban fighters threaten to outgun and outnumber coalition troops. The announcement was made as the latest British fatality in Afghanistan was named as Private Damien Jackson, 19, from Tyne and Wear, who was with the 3rd Battalion The Parachute Regiment battle group in Sangin valley. Private Jackson died four days before his 20th birthday.

Des Browne, the Defence Secretary, told the Commons that he had received a request for more troops and was giving it urgent consideration. An announcement is expected next week. He is also expected to send out more helicopters. The Times understands that the 1st Battalion The Royal Irish Regiment, on standby, should be deployed by the end of this month. Elements of the regiment are already serving in southern Afghanistan, attached to the 3rd Battalion The Parachute Regiment battle group, and have been involved in firefights with the Taleban. The 600 soldiers of the Royal Irish Regiment will double the number of combat troops in Afghanistan. At present the 3rd Battalion The Parachute Regiment, part of 16 Air Assault Brigade, based in Helmand province, is the only full combat unit available to take on the Taleban.
Posted by: Fred || 07/07/2006 00:00 || Comments || Link || E-Mail|| [279 views] Top|| File under:
Britain
Air passenger in court over explosives claim
(KUNA) -- An airline passenger is due in court in central England Thursday after allegedly claiming that he had explosives in his luggage, police said. The unnamed 41-year-old was arrested at Birmingham International Airport yesterday as he tried to check in for a flight to Ireland. He is due to appear before magistrates after being charged with making a false communication. A police spokeswoman said "It is alleged the man said he had an explosive substance in his luggage. He was arrested and subsequently charged under Section 51 of the UK Criminal Law Act."
Posted by: Fred || 07/07/2006 00:00 || Comments || Link || E-Mail|| [269 views] Top|| File under:
China-Japan-Koreas
Japan remains on alert, monitors N. Korean missile-related activities
(KUNA) -- Japan remains on alert Thursday as North Korea may launch another ballistic missile after it test-fired seven missiles Wednesday, all of which landed harmlessly in the Sea of Japan. Security at Japan's nuclear plants is tight, while the Self-Defense Forces dispatched reconnaissance planes to monitor radio contact among North Korean troops. Pyongyang launched seven missiles, including one long-range missile called the Taepodong-2, which is believed to be capable of reaching as far as the US west coast at its full capacity. "We can not rule out the possibility of further launches," Chief Cabinet Secretary Shinzo Abe told a news conference. "We are aware of media reports about a second Taepodong-2 missile and are keeping an eye on the developments, " the top government spokesman added.

Defense Agency Director General Fukushiro Nukaga told parliament that the government will upgrade efforts to establish a joint anti-missile defense system with the US as soon as possible. Japan and the US began a joint missile defense research project in 1999 after North Korea stunned the world by firing a long-range Taepodong-1 missile over Japan into the Pacific Ocean.

In Seoul, South Korea's top defense official acknowledged the possibility that North Korea will test-fire more missiles, Yonhap News Agency reported. "The possibility is based on the assessment of the equipment and groups going to and from (the launch sites) during North Korea's preparations over the past two months," Defense Minister Yoon Kwang-ung told the committee.
Posted by: Fred || 07/07/2006 00:00 || Comments || Link || E-Mail|| [272 views] Top|| File under:
Down Under
"I'm a true blue Aussie," Guantanamo detainee tells Howard
David Hicks: Jihadi pussy. And a groveling one at that...


SYDNEY (AFP) - An Australian held at Guantanamo Bay for more than four years has written a pleading letter to Prime Minister John Howard, insisting he is a "true blue Aussie" and not an evil terrorist.


Somebody get David some extra bedsheets. And maybe another belt...


David Hicks, who was captured in Afghanistan in December 2001 after allegedly fighting alongside the ousted Taliban regime, implores Howard to secure his release from the US military prison in Cuba. "I am determined to fit back into society and be a model citizen," Hicks, 31, writes in the letter, a copy of which was obtained Friday by AFP. "I am not an evil person or a risk to the Australian public and it saddens me that some may think so. On the contrary, I like to think of myself as a true blue Aussie. Australia is in my heart and forever will be."


I'm a victim of coicumstances, I tell ya!


His lawyer David McLeod said Friday that Howard had not responded, or even acknowledged the letter, written on January 21, 2005.
Dear David,
Eat shit and die.
Regards,
Office of the Prime Minister

Hicks' description of himself in the letter is at odds with the charges laid by the United States and the strong comments of the Australian government which insists it has no sympathy for the inmate. The former ranch-hand, or "jackeroo" in the Australian outback, was one of a handful of Guantanamo detainees scheduled to face a special military tribunal. The Muslim convert was charged with conspiracy to commit war crimes, attempted murder and aiding the enemy after allegedly training in Al-Qaeda camps in Afghanistan. Hicks' father Terry informed his son of the [Hamdan] Supreme Court ruling in a two-hour telephone conversation on Friday. He told AFP his son took little comfort in the ruling and was close to breaking point.


Is he closer to the breaking point then he was closer to the breaking point 2 years ago, Pops?


"He said if I have to go another 12 months I do not know if I will last," Hicks' father said.


Oh, I'll bet he will. Just so he can complain about being closer to the breaking point...


"He was agitated, he was angry. It was terrible to listen to him," added Hicks, who requested permission through Australia's Department of Foreign Affairs to phone his son several months ago. Hicks said his son was facing tougher conditions in the US military prison since the suicide of three inmates last month. "They have taken all his rights off him," he told AFP. "No books, no writing. He has nothing. On occasions they take his clothing and turn the air conditioning on cold, up as high as it can go," he added. "They are pushing him to the limits." He said David no longer wanted to see Australian consular officials and believed they were misrepresenting his circumstances and failing to pass on his list of grievances. Hicks last received a consular visit two weeks before the June 10 suicides, according to McLeod. Prime Minister John Howard last month described the report from that visit as "positive."

There was no immediate comment Friday from Australia's foreign affairs department. Political opponents and legal experts have rounded on Howard's government for doing nothing to help free Hicks. While Britain secured the release from Guantanamo of its nine nationals and argued the tribunals did not meet international legal standards, Howard supported the process. Since the Supreme Court ruling, he has urged Washington to find another means of trying Hicks.

John Howard's nobody's fool.

In the letter, the father of two wrote that his memories of Australia had kept him going. "I have walked her sandy beaches and rugged coastlines. Been a jackeroo in the northern bush and shorn sheep in the south. Its memories and character live on inside me," he wrote, and begged to be reunited with his "loving family."


Man, get out the big, GIANT violin...
Posted by: tu3031 || 07/07/2006 11:58 || Comments || Link || E-Mail|| [250 views] Top|| File under:
Europe
Dupe entry: 'Nato warms to plan for BMD shield
Plans for a Europe-wide missile defence system to protect the continent from possible threats from Iran and North Korea are winning backing from Nato headquarters, while Pyongyang's recent missile tests have reignited debate in the US about a missile defence system.


Now all they have to do is find someone willing to develop and operate it for them. And for a price we should do it. A very steep price. Think Denmark. Think Gold. Think Danegeld.


Jaap de Hoop Scheffer, Nato secretary-general, wants member states to consider seriously a recently issued 10,000-page report that concluded that such a system would be feasible for Europe and added that the dangers posed by Pyongyang and Tehran were increasing.

"We need to have an active debate within the alliance on missile defence to ensure that we have a common view and a common way forward," said his spokesman.


We've got a common view. Apologize and pay.


This week, the 26 Nato ambassadors met to condemn North Korea's missile tests. They are soon likely to discuss the conclusions of the report, commissioned by a Nato summit in 2002.

In the US, meanwhile, proponents of missile defence argue that the North Korean missile threat justifies further investment in the ground-based missile defence system.

The Pentagon activated the system - which includes missile interceptors in California and Alaska - as North Korea made preparations to launch the Taepodong-2, the long-range missile that exploded within minutes of its launch on Tuesday.

Washington is in talks with some Nato member states, such as Poland, the Czech Republic and the UK, about help they can provide with the US's $10bn-a-year (£5.4bn) missile defence system.


Who needs more discussion? Only ones missing are Denmark and maybe the Baltics.


Several European governments hope they can get protection in return for agreeing to base anti-missile interceptors, vital for the working of the system, on their territories.


I don't think so. Money talks Basing walks.Make it all sea based so that Yankee Go Home protests are harder and we can just sail away when they start.


But Nato officials believe that a Europe-wide system could complement the US's own military defence, and worry that the unity of the alliance could be fatally undermined if some but not all of the members were protected.


Unity of the Alliance? on what? Luncheon venues?


Nato has already begun work on an anti-missile system to protect deployed troops, which is scheduled to be ready by 2010 and which the alliance says could become its "largest co-operative project ever".

The North Korean missile tests are also likely to give momentum to Japanese co-operation with the US to create a theatre missile defence system in East Asia. Japan originally signed up to work with the US on missile defence after North Korea fired an intermediate range ICBM over Japan in 1998.

While the head of the Missile Defence Agency had said he was "very confident" that the US could shoot down a North Korean missile, other officials, including Donald Rumsfeld, US defence secretary, have been more cautious, stressing that the system is still in development.
Posted by: Nimble Spemble || 07/07/2006 07:51 || Comments || Link || E-Mail|| [359 views] Top|| File under:
One civilian killed, three soldiers injured in blast in Southeast Turkey
(KUNA) -- One civilian was killed and three soldiers were injured on Thursday when a bomb detonated close to Diayr Barky in Southeast Turkey. Turkish News Agency (Ikhlas) quoted Turkish security sources as saying the explosion injured three soldiers, one of them is in a very critical condition. Sources added the explosion occurred after another blast was detonated by a remote device from a distance. "Local authorities are investigating the incident, however speculations are pointing at the separatist movement of Kurdistan Labor party (PKK)," sources added. Tens of Turkish and Kurdish soldiers were killed as a result of violence from the separatist movement which holds a majority in the Kurdish region of Southeast Turkey.
Posted by: Fred || 07/07/2006 00:00 || Comments || Link || E-Mail|| [271 views] Top|| File under:
Home Front: WoT
California Man Revealed as al Qaeda Leader
Brian Ross Reports:


For the first time, a former Orange County, Calif. teenage rock music fan has revealed his role as a top al Qaeda leader.

Adam Gadahn, who disappeared from California seven years ago, appeared unmasked on an al Qaeda tape made public on the internet today. As previously reported by ABC News, the FBI had concluded that the masked man was Gadahn based on voice analysis of previous al Qaeda tapes. On today's tape, Gadahn is bearded, wearing a turban. He denounces U.S. soldiers in Iraq and their alleged murder and rapes of Iraqi citizens. "Who are the real terrorists?" Gadahn asks.

There was no immediate response from Gadahn's family, which still lives in California. They had previously denied he was the masked figure on al Qaeda tapes.


"Nope. Nope. Wudn't Sonny. Musta been somebody else."
Posted by: Fred || 07/07/2006 16:38 || Comments || Link || E-Mail|| [399 views] Top|| File under:
Some days you feel like a nut....
....some days you just want to crack one.
US authorities detained a male airline passenger who repeatedly tried to break into the cockpit during a flight to Florida before being restrained by passengers, an airport spokeswoman told AFP. The incident occurred late Thursday as a Delta Air Lines flight from New York was descending for landing at the Tampa International Airport in western Florida, the airport spokeswoman, Brenda Geoghagan, said. The flight departed La Guardia Airport and was on its landing approach shortly after 11:00 pm when a man refused a flight attendant's order to sit down, became agitated and ran toward the cockpit, where he tried twice to knock down the door, she said.

"Fifteen minutes before landing, the flight attendant wanted him to sit down and he wouldn't. He was uncooperative," the spokeswoman said. "He started evidently running towards the front of the aircraft and started to run at full speed toward the cockpit door, which was secured, and he fell down and rammed the door again."

That might get my attention

The airport spokeswoman said three passengers became concerned about his behavior and "wound up subduing him and holding him."

"Bob, I'm concerned about that man repeatedly ramming the cockpit door with his head."
"So'm I, Herb. What do you think we should do?"

Jumped his ass and squashed him like a bug

Police identified the man as Nefpali Alexander Liemenbez, 24.

No, we don't know how to pronounce it

The airport spokeswoman said Liemenbez was a Hispanic US soldier with a mental problem whose active duty was to end next Tuesday. No one was injured in the incident.

Well, except for the nutjob

Liemenbez was taken to a local hospital, where he will be held for 72 hours for observation, Geoghagan said.

"Here, try on this lovely jacket. We'll help tie the arms behind your back"

The case was referred to the FBI for evaluation.
Posted by: Steve || 07/07/2006 16:12 || Comments || Link || E-Mail|| [358 views] Top|| File under:
FBI foils plot to bomb Holland Tunnel
New York Daily News
hat tip: Instapundit
The FBI has uncovered what officials consider a serious plot by jihadists to bomb the Holland Tunnel in hopes of causing a torrent of water to deluge lower Manhattan, the Daily News has learned.
The terrorists sought to drown the Financial District as New Orleans was by Hurricane Katrina, sources said. They also wanted to attack subways and other tunnels.

Counterterrorism officials are alarmed by the "lone wolf" terror plot because they allegedly got a pledge of financial and tactical support from Jordanian associates of top terrorist Abu Musab al-Zarqawi before he was killed in Iraq, a counterterrorism source told The News.


As the mighty Instapundit notes, "Doesn't that mean they're not exactly lone wolves?"
Posted by: Mike || 07/07/2006 08:53 || Comments || Link || E-Mail|| [344 views] Top|| File under:
Iraq
Milestone: 1st of 18 Iraq Provinces Now Completely In Control Of Own Security
Coalition troops operating in Iraq's Muthanna province will soon transfer security responsibilities to Iraqi police, a Multinational Force Iraq spokesman said today in Baghdad.

When coalition forces leave Muthanna sometime next week, the province will become the first of Iraq's 18 provinces to be responsible for its own security, Air Force Brig. Gen. Kurt A. Cichowski told Pentagon reporters during a video teleconference.

Yet, the transfer of security doesn't have any bearing on the numbers of U.S. and coalition troops, Cichowski said. About 127,000 U.S. troops are in Iraq.

"It's important to understand that troop reductions and the transfer of Iraqi security control are mutually exclusive," the general said. "While they are related in the end, the security-force transfer is the taking over of the policing functions within the province," and has no relation to the level of military forces in Iraq.

Nonetheless, "the transfer of security responsibility clearly demonstrates an Iraqi success and signifies a tangible beginning of a brand-new phase in the history of this nation," Cichowski, the deputy chief of staff for strategy, plans and assessment for Multinational Force Iraq, said.

On June 19, Iraqi Prime Minister Nouri al-Maliki announced that all Japanese, British and Australian troops deployed within Muthanna province would be withdrawn. The 600-member Japanese contingent began redeploying today.

The turnover was effected by assessments made by the coalition ground commander and the provincial governor, as well as input from a decision-making body called the Joint Committee to Transfer Security Responsibility. Cichowski and Iraq's deputy national security adviser are co-chairs on the committee.

The JCTSR uses a four-point assessment formula, Cichowski said, to gauge whether provincial police are up to the job of providing security. They assess:

* The existing threat level within a province
* The status of Iraqi security forces within a province, particularly its police;
* The relationship between multinational and Iraqi security forces in the province, and;
* The overall ability of the province to govern itself.

The Iraqi prime minister, the general said, has final say whether or not a province can provide its own security.

"Muthanna had met the agreed-upon conditions" necessary so it could assume full security responsibilities, Cichowski said.

Necessary arrangements for the security transfer of Muthanna province, which is located in southern Iraq, are nearly complete, Cichowski said.

"The prime minister has stated that it will happen," the general said. "We know that it will happen in the very, very near future. The last final details are being worked out."

Coalition forces will continue to assist the Iraqi government in achieving the mutual goal of a free and self-reliant Iraq, Cichowski said.

Map of Iraq Provinces:

http://news.bbc.co.uk/2/hi/middle_east/4372094.stm#map
Posted by: Anonymoose || 07/07/2006 21:01 || Comments || Link || E-Mail|| [446 views] Top|| File under:
Iraqi Forces Capture Wanted Extremist
BAGHDAD, Iraq (AP) -- Iraqi forces backed by U.S. aircraft battled militants Friday in a Shiite stronghold of eastern Baghdad, killing or wounding more than 30 fighters and capturing an extremist leader who was the target of the raid, Iraqi and U.S. officials said.

In another operation, Iraqi troops backed by U.S. soldiers arrested a top regional commander of a Shiite militia near the southern city of Hillah, an American statement said. The moves appeared part of a crackdown on sectarian militias blamed for the escalation in Shiite-Sunni violence that has raised fears of civil war in recent months.

Sectarian attacks continued a day after a suicide car bomber attacked Iranian pilgrims near a Shiite Muslim shrine south of Baghdad, killing 12 people and wounding 39. A series of bombs and a mortar round targeting the main Islamic weekly service struck four Sunni mosques in the Baghdad area and a Shiite mosque in northern Iraq, killing 17 people and wounding more than 50. The explosions in Baghdad defied a four-hour driving ban aimed at preventing such attacks during Friday prayers. Tit-for-tat attacks on houses of worship have stoked tensions between Shiite and Sunni Muslims, especially after the Feb. 22 bombing of a Shiite shrine in Samarra, an act that triggered reprisal violence against Sunni mosques and clerics.
Continued on Page 49
Posted by: Steve || 07/07/2006 10:01 || Comments || Link || E-Mail|| [286 views] Top|| File under:
Victims of Kufa explosion up to 63 including 22 Iranians
(KUNA) -- Eight Iraqis and five Iranians were killed and 50 others, including 17 Iranians, were wounded when a car loaded with explosives blew near a shrine in the southern city of Kufa. A source from the Iraqi Police told KUNA that the explosion occurred amid a number vehicles, starting fire in two buses used to transport Iranians and causing damage in parts of the Maitham Al-Tammar shrine. Eyewitnesses said the car was able to pass police barriers and to park close to the buses, where its driver blew it up as soon as the visitors came out of the shrine. An eyewitness said police prohibited visitors from leaving the shrine after the accident and from gathering near the place of the incident, fearing another explosion might occur and cause more damage. Iranian Ambassador in Karbala visited the Iranian victims in Al-Hakeem and Al-Furat Al-Awsat hospitals.
Posted by: Fred || 07/07/2006 00:00 || Comments || Link || E-Mail|| [260 views] Top|| File under:
Three Iraqis killed, eight injured in two explosions, Qaeda member killed
(KUNA) - At least three Iraqis were killed and eight others were injured when two explosive laden cars blew up in Al-Washash district in western Baghdad. An Iraqi Interior Ministry source told KUNA that the cars were just about 50 meters apart and that only a few minutes separated the two explosions. Beside the deaths and injuries, the two explosions caused great damage to close by cars, he said. Al-Washash district witnessed the killing of six people and the injury of 15 others Wednesday in an explosion that occurred near a mosque.

Meanwhile, multi-national forces in Iraq announced Thursday that its soldiers killed a member from Al-Qaeda and arrested four others in a raid southeast of Samarra, north of here. A release from the forces distributed here said, the killed person helped to hide foreign fighters and had significant connections with other Qaeda leaders and with Haitham Al-Badri, a person wanted by the Iraqi government. Al-Badri had an important role in planning for Samarra shrines explosion last February and in killing the Iraqi reporter Atwar Bahjat.
Posted by: Fred || 07/07/2006 00:00 || Comments || Link || E-Mail|| [260 views] Top|| File under:
Mass grave discovered with 50 bodies in Nassiriya
(KUNA) -- A mass grave containing the bodies of 50 Iraqis was found to the west of the city of Nassiriya, 360 kilometers to the south of here, it was announced Thursday. The bodies were those of Iraqis that were executed in 1991, under the previous regime of Iraq's former dictator Saddam Hussein. The bodies were found by a shepherd, who was minding his herd near the site of the mass grave, an Iraqi police lieutenant general, Majed Al-Fadli, told KUNA. He added that another mass grave was previously found in the same area.
Posted by: Fred || 07/07/2006 00:00 || Comments || Link || E-Mail|| [269 views] Top|| File under:
Joint military operation kicks off to capture Al-Masri northeast of Baghdad
(KUNA) -- Joint US-Iraqi forces launched a military operation northeast of Baghdad to capture new al-Qaeda leader in Iraq Abu Ayyoub Al-Masri. Security sources told Kuwait News Agency (KUNA) that a wide-scale burst and search operation was executed in Shaherban and Baladros towns in the province, noting that the campaign is based upon intelligence reports on the presence of Al-Masri there. The sources added that after 10 hours of the operation, 21 wanted persons were captured in Baladros. Also, 32 wanted persons were arrested in Meqdadyah, one of them was included in a list of 41 wanted persons announced by Iraqi National Security Adviser Dr. Mowaffaq Al-Rabe'e.

The arrest came as part of a separate operation to pursue and capture insurgents and gunmen, among them is Rashid Kadhem, who is responsible for financing terrorist operations in Diyala province. Kadhem was member of the regional leadership of the dissolved Baath Party. His name is included in the list of 55 individuals wanted by the US forces and the list of 41 wanted individuals issued by the Iraqi forces. The Iraqi Central Criminal Court issued a warrant of arrest for Kadhem on January 9, 2005, with a one-million-dollar reward for any tips that lead to his arrest.

Meanwhile, the US Army announced on Thursday that it discovered an explosive factory inside a major hospital in the city of Ramadi in Anbar Province, western Iraq. A US Army press release said that Iraqi and US forces executed a search operation in the hospital, where it discovered the factory and weapon caches. A previous press release issued by the US Army said that the hospital was being used as a base for gunmen.
Posted by: Fred || 07/07/2006 00:00 || Comments || Link || E-Mail|| [274 views] Top|| File under:
Iraqi police discover six dead bodies Southwest of Kirkuk
(KUNA) -- Iraqi police said Thursday that they have discovered six unidentified dead bodies Southwest of the city of Kirkuk. Police also said that one terrorist has been killed when he was trying to plant a bomb north of the city.

Police director of Alqdiya and Kirkuk districts Brigadier Sarhad Qader said police patrol vehicles first discovered two unidentified bodies in Ryadh area and later discovered four other dead bodies in the same area.

Qader added an improvised bomb exploded in the main street between the city of Kirkuk and Dobz Kirkuokshmir, when one of the terrorists named (Nofel Omar) was trying to plant a bomb and exploded accidentally.

Meanwhile, lately the southern and western part of Kirkuk have been witnessing violence on a daily basis despite of raid campaigns and police checkpoints. The city is witnessing several improvised bomb explosions where civilians get injured and transferred to near-by hospitals.
Posted by: Fred || 07/07/2006 00:00 || Comments || Link || E-Mail|| [258 views] Top|| File under:
Zarqawi successor 'in Egypt jail'
Abu Hamza al-Muhajir, the purported successor of Abu Musab al-Zarqawi as leader of al-Qaeda in Iraq, is in an Egyptian prison and not Iraq, a lawyer has claimed.


Ummm... Right. There's nobody by that name in Iraq...

Egyptian newspaper Al-Masri al-Yawm has quoted Mamduh Ismail as saying he met al-Muhajir, also known as Sharif Hazaa, or Abu Ayub al-Masri, in Tura prison in Cairo, where he has been held for seven years. "Sharif Hazaa [al-Muhajir] is in Tura prison, and I met him two days ago while I was visiting some of my clients," Ismail, a lawyer known for defending Islamist groups, told the newspaper.

Al-Muhajir is on the "most wanted" list issued by the Iraqi government last week. The US military in Iraq has put a $5million price on his head. The US army media centre in Iraq said: "We cannot comment on the news that ... al-Masri is in an Egyptian prison and not in Iraq, we have to clarify that from the Egyptian government."


"And find out who the resident bad guy actually is..."

The US military had announced after the death of al-Zarqawi that al-Masri had been appointed the leader of al-Qaeda's organisation in Iraq. The military said al-Masri was born and brought up in Egypt. He then went to Afghanistan, where he trained in bomb-making before going to Iraq in 2002.


He was also briefly reported decomposing, but seems to have gotten better.
Posted by: Fred || 07/07/2006 00:00 || Comments || Link || E-Mail|| [267 views] Top|| File under:
Israel-Palestine-Jordan
Women await suicide call
HT Tim Blair who highlights the unbelievable first sentence.


IN these violent times, Um Ahmed takes steps to ensure her safety, strapping on a suicide belt before going to bed at night.

The mother-of-eight is one of a group of 20 women who, according to the local al-Aqsa Martyrs Brigades commander, is prepared to die for her cause, should there be an unexpected Israeli assault on Abasa, near the southern Gaza town of Khan Younis. Ahmed, and women like her, are changing the face of terrorism by declaring their willingness to die for the cause.

The first recorded suicide bomber involved in the Israeli-Palestinian conflict was a woman, 28-year-old Wafa Idris, from the Am'ari Refugee Camp in Ramallah. Idris detonated a 10kg bomb in Jerusalem, killing herself, an 81-year-old Israeli man and injuring more than 100 others. The attack occurred on January 27, 2002.
Posted by: phil_b || 07/07/2006 00:05 || Comments || Link || E-Mail|| [357 views] Top|| File under:
Update on Battle of Beit Lahiya
Big EFL to just the battle news.

BEIT LAHIYA, Gaza Strip (AP) - Palestinian militants armed with AK-47s and rocket-propelled grenades battled Israeli helicopters and tanks Thursday in the bloodiest day since Israel invaded Gaza over a soldier's capture. At least 21 Palestinians and one Israeli soldier died.


Larger version of map available here.

Israeli troops retook three empty Jewish settlements nearly a year after abandoning them, seeking to carve out a temporary buffer zone in the northern Gaza Strip to prevent militants from firing more rockets into Israel.

Throughout the day, Israeli aircraft fired missiles at militants while Israeli tanks took up positions among tightly packed Palestinian homes. Apache helicopters hovered overhead, firing flares and machine guns to support ground troops fighting masked Palestinian gunmen. "We are doing the utmost effort ... to avoid civilian casualties," said Brig. Gen. Ido Nehushtan. "Really, there is no other way of operating against terrorists who are operating inside their own civilian populations."

Israeli helicopter gunships circled over the outskirts of Beit Lahiya, providing support fire as Israeli tanks maneuvered among tightly packed Palestinian homes. Infantrymen took over one family's house, locking the inhabitants on the bottom floor of the home and posting snipers on the upper floors. Outside, armored bulldozers pushed up sand embankments to shelter tanks.

Palestinian militants, many wearing black masks, crept down narrow alleys to get close to Israeli forces and open fire with AK-47s and rocket-propelled grenades. Several militants were seen carrying bombs with electric cables to be buried in alleys or near roads and set off as tanks passed by. During lulls in the fighting, some Palestinian women and children fled their homes and left the area on foot.

Twenty-one Palestinians were reported killed during the day, including nine Palestinians who died from airstrikes in the Beit Lahiya area. A spokesman for the Palestinian Health Ministry, Khaled Radi, said he didn't know how many civilians were among the dead. He said 67 people had been wounded, including 20 children. Hamas said six of the dead were its members.

An Israeli soldier died in one skirmish - the first Israeli casualty of the offensive. Israel Radio and Army Radio said the army was checking the possibility that the Israeli soldier was killed by errant Israeli gunfire. The army spokesman's office denied that, saying he was killed by a Palestinian gunman.

Lt. Col. Yaniv, a battalion commander, said there had been stiff resistance. "The Palestinians have been firing rocket-propelled grenades, automatic weapons, and setting off explosive devices," said Yaniv, who only gave his first name under military regulations.
Posted by: Steve White || 07/07/2006 00:00 || Comments || Link || E-Mail|| [265 views] Top|| File under:
Two Palestinians killed, others wounded in Israeli air raid
(KUNA) -- Two Palestinian fighters were killed on Thursday in an Israeli air raid on Khuza'ah village east of Khan Younis, south of here. Palestinian security and medical sources said that Mohammad Abu Tair, 22, member of Al-Quds Brigades, the military arm of Islamic Jihad movement, and Mohammad Al-Najjar, 25, member of Ahmad Aburrish Brigades of Fateh movement, were killed and five others were seriously wounded due to the Israeli raids on the village. The sources said that an Israeli surveillance airplane fired a missile at towards Palestinian fighters clashing with the Israeli occupation forces in Khuza'ah village.

Meanwhile, the Israeli occupation forces announced that they gunned down a Palestinian this afternoon in Deir Balah, south of Gaza. A spokesperson for the Israeli army said the forces opened fire at two Palestinians who approached the electronic fence separating the Israeli territories from Gaza Strip. The source did not speak about the fate of the other Palestinian.

In another incident, the Israeli forces shot and killed a Palestinian citizen in Atatrah neighborhood in Beit Lahya, north of Gaza Strip. The man was shot directly in the chest. Palestinian medical sources said the Israeli forces hindered mobility of ambulance vehicles in the area, which prevented medics from rescuing the wounded Palestinian. The sources also announced that 18 Palestinians were wounded so far since the Israeli invasion of Beit Lahya earlier Thursday morning, which included the participation of the air forces.

Meanwhile, Al-Quds Brigades, the military arm of Islamic Jihad movement, announced responsibility for destroying an Israeli personnel carrier east of Khan Younis. A press release said members of the brigades fired an RPG round towards the carrier, noting that it scored a direct hit. The Brigades of Al-Naser Salahuddine, the military arm of Popular Resistance Committees, announced that its snipers shot an Israeli soldier in Beit Lahya this afternoon, while on top of an Israeli tank. The Brigades of Martyr Ezzuddine Al-Qassam, the military arm of Hamas movement, announced responsibility for firing a "Qassam" model missile at the Israeli settlement of Netiv Ha'asara in southern Israel. An Israeli spokesperson confirmed the missile strike, which damaged a building and wounded one Israeli person.

The National Resistance brigades, military arm of the Democratic Front for Liberating Palestine, announced responsibility for targeting an Israeli tank with explosives while infiltrating into the area of Atatrah in Beit Lahya on Thursday, noting that the tank was destroyed in the blast.

Meanwhile, an Israeli helicopter on Thursday fired a missile at a gathering of Palestinian fighters in the area of Salateen in Beit Lahya. A local radio station said a number of the fighters were wounded in the attack and were taken to the hospital for treatment.
Posted by: Fred || 07/07/2006 00:00 || Comments || Link || E-Mail|| [265 views] Top|| File under:
Palestinian activists survive assassination attempt
(KUNA) -- An official in Al-Aqsa Brigades, Fatah's military wing, said Thursday that their leader Zakarya Al-Zubaidi and Al-Quds Brigades leader Mahmoud Al-Saedi have survived assassination attempts conducted by the Israeli army in Jenin refugee camp. The official told KUNA that the two men escaped assassination while ten other Palestinians were injured in the same incident.

Meanwhile, the Israeli army imposed a curfew in the Jenin refugee camp and captured several buildings to make sure the curfew is effective. The Israeli media claims that two Palestinians were sent by the brigade leaders to execute attacks on Israeli targets.
Posted by: Fred || 07/07/2006 00:00 || Comments || Link || E-Mail|| [252 views] Top|| File under:
Hamas calls Gaza to arms
The Palestinian government has urged security forces to fight Israeli troops in Gaza after the most violent day since Israel withdrew from the territory last year. Saeed Seyam, the interior minister, declared a state of emergency on Thursday, according to a spokesman after fighting killed 17 Palestinians and one Israeli soldier.

Khalid Abu Hilal, a Hamas minister, told a news conference: "Because of the continuation of bloodshed and Israel's crimes, the minister of interior a few hours ago declared a full state of emergency in the homeland. He (Seyam) called on all Palestinian security and military services to participate in the moral, national and religious duty to defend our people ... and to confront this incursion and cowardly Zionist aggression." However, although some security forces are controlled by Hamas, most are loyal to Mahmoud Abbas, the Palestinian president, and his Fatah movement. And Abbas is the only person who can authorise a state of emergency.
Posted by: Fred || 07/07/2006 00:00 || Comments || Link || E-Mail|| [273 views] Top|| File under:
Southeast Asia
Wife of MILF Bombing Suspect Gunned Down in S. Philippines
A woman was shot dead in a suspected reprisal over a bomb attack on a powerful Muslim governor in the troubled southern Philippines, military and rebel officials said yesterday. Nora Pakiladatu was gunned down shortly before noon Wednesday in Cotabato City by a lone gunman, field reports reaching the military's Southern Command here in Zamboanga City said. Witnesses told investigators that the attacker walked right to the side of a van carrying the victim and shot her several times at close range with a .45-caliber pistol.

Eid "Lipless Eddie" Kabalu, spokesman of the separatist Moro Islamic Liberation Front (MILF), said the victim was the wife of Zaid Pakiladatu, one of two senior commanders of the rebel group who have been linked to the June 23 murder attempt on Maguindanao provincial Gov. Andal Ampatuan. Ampatuan survived the bomb attack in downtown in Shariff Aguak but six others, including one of his nephews, were killed.

Fourteen others, mostly bystanders, were injured in the blast blamed by the military and police on Zaid Pakiladatu and Jamil Ombra, commander of the MILF's 105th Base Command. Pakiladatu is Ombra's deputy. Kabalu said Pakiladatu's wife was on her way to a mosque when she was shot inside her van in the busy business district of Cotabato. The attack came just hours after Zaid, in a radio interview in Cotabato, denied any involvement in the June 23 bombing.
Posted by: Fred || 07/07/2006 00:00 || Comments || Link || E-Mail|| [266 views] Top|| File under:
Who's in the News
92
[untagged]
Bookmark
E-Mail Me
The Classics
The O Club
Rantburg Store
The Bloids
The Never-ending Story
Thugburg
Gulf War I
The Way We Were
Bio
Merry-Go-Blog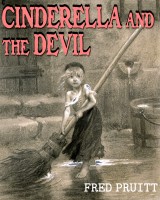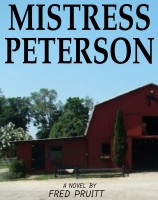 On Sale now!


A multi-volume chronology and reference guide set detailing three years of the Mexican Drug War between 2010 and 2012.

Rantburg.com and borderlandbeat.com correspondent and author Chris Covert presents his first non-fiction work detailing the drug and gang related violence in Mexico.

Chris gives us Mexican press dispatches of drug and gang war violence over three years, presented in a multi volume set intended to chronicle the death, violence and mayhem which has dominated Mexico for six years.
Click here for more information


Meet the Mods
In no particular order...


Steve White
Seafarious
Pappy
lotp
Scooter McGruder
john frum
tu3031
badanov
sherry
ryuge
GolfBravoUSMC
Bright Pebbles
trailing wife
Gloria
Fred
Besoeker
Glenmore
Frank G
3dc
Skidmark
Alaska Paul



Better than the average link...



Rantburg was assembled from recycled algorithms in the United States of America. No trees were destroyed in the production of this weblog. We did hurt some, though. Sorry.
3.238.107.166