Afghanistan
2 foreign soldiers killed in Afghan attacks
Two foreign soldiers in the U.S.-led coalition were killed and three American troops were wounded in separate attacks Tuesday as insurgents continued an offensive that has sparked some of the heaviest fighting in Afghanistan in several years.

The foreign coalition soldiers died when their armored vehicle struck a roadside bomb in the eastern province of Nangarhar. They were part of a patrol carrying out combat security operations in the Khogyani district, the military said in a statement.

A third soldier and an Afghan interpreter were wounded. None of the victims' names were released, or in the case of the foreigners, their nationality. American and German troops are the only foreign forces in the coalition known to be operating in Nangarhar, said Ghafour Khan, spokesman for the provincial police chief.

No Afghans were allowed to get near the scene of the blast, which destroyed the coalition vehicle around 3 p.m., he said.
Posted by: Dan Darling || 06/07/2006 03:46 || Comments || Link || E-Mail|| [265 views] Top|| File under:
Afghan ambassador to US sez Taliban have safe havens in Pakistan
The Afghan ambassador to the United States, Said Jawad, was quoted here on Saturday as having stated that the Taliban have been emboldened by more advanced weaponry and greater mobility within the country and across the porous border to terrorist safe havens in Pakistan, and that "this is something even the Government of Pakistan does not dispute."

The ambassador's remarks appeared in a report relating to Afghanistan in the Washington Times. The report, quoting the BBC, said, "Pakistan-based foreign militants with links to Al Qaeda and experience in Iraq have been offering large bounties to Afghans to kill US soldiers and have encouraged the wider use of suicide bombings and kidnappings."

The Afghan envoy also said that the Taliban rely on "intimidation tactics" such as hiding in villages, burning down schools and medical clinics, and killing moderate tribal leaders and clergy to create a climate of fear. He said it was critical that the international community help reinforce the capacity of the cash-strapped Afghan government to deliver services "so the presence of the state will be felt in areas experiencing attacks."
Continued on Page 49
Posted by: Dan Darling || 06/07/2006 03:44 || Comments || Link || E-Mail|| [303 views] Top|| File under:
Taliban claims downing US chopper in Zabul
PESHAWAR (AIP): Taliban on Tuesday claimed downing a US helicopter in Zabul province yesterday. Local police, however, dismissed Taliban claim as false. Taliban guerillas shot down a helicopter of US forces in Chaka Kor area of Dai Chopan in Zabul province yesterday, spokesman of Taliban fighters Qari Muhammad Yousaf told Afghan Islamic Press. He said in the same area a clash took place between Taliban and coalition forces last night in which several American troops were killed.

However, police chief of Zabul province, Muhammad Nabi Mulla Khail dismissed the Taliban claims as false. He also rejected the claim of Qari Muhammad Yousaf of killing 12 policemen in an attack on a Bazargan Post in Shah Joi district.

The Taliban spokesman also claimed to have blown a vehicle of US troops in Khala village near Qalat city yesterday. The Zabul police chief also rejected this claim and said three days back a vehicle of Afghan Army was destroyed in a mine blast in which four soldiers were wounded. Muhammad Nabi Mulla Khail expressed ignorance about the clash which according Taliban was happened in Nowbahar district yesterday, leaving three soldiers dead and one vehicle destroyed.
Posted by: Fred || 06/07/2006 00:00 || Comments || Link || E-Mail|| [254 views] Top|| File under:
Taliban attacks dist headquarter of Chak, torches offices
(AIP): Taliban on Tuesday claimed to have attacked a district headquarters in Wardak province last night. Spokesman of Taliban guerillas, Dr. Muhammad Hanif told Afghan Islamic Press Taliban attacked the district headquaters of Chak in Wardak province last night and torched the offices after taking away goods. Police chief of Wardak province General Subhan Qul confirmed the attack and torching of the offices and said investigations were under way in the incident. This was one of the several attacks carried out by Taliban in Wardak province. A few days back some workers of an NGO were killed in a landmine explosion.
Posted by: Fred || 06/07/2006 00:00 || Comments || Link || E-Mail|| [253 views] Top|| File under:
Two US troops killed one injured in Ningarhar
JALALABAD (AIP): Two US soldiers were killed while another soldier and an Afghan interpreter were wounded in a landmine blast in eastern Ningarhar province on Tuesday, US military said. Spokeswoman of coalition forces in Kabul Lt. Tamara Lawrence while giving details to Afghan Islamic Press said, "Two US soldiers were killed when their vehicle struck a roadside bomb in the Khogyani District of Nangarhar Province." She said: "A third soldier and an Afghan interpreter were wounded in the explosion."

Earlier spokesman of Taliban fighters Dr. Muhammad Hanif phoned Afghan Islamic Press and said, "Taliban blew up a US military vehicle with remote control landmine in Khugyani district, killing two US soldiers."
Posted by: Fred || 06/07/2006 00:00 || Comments || Link || E-Mail|| [254 views] Top|| File under:
Africa Horn
Islamic courts pushing towards Jowhar in the wake of Mogadishu victory
Islamic militia vowed to turn Somalia into a religious state yesterday , pushing north to take more territory after winning a three-month battle for Mogadishu. But thousands of Mogadishu residents protested against the takeover, and the defeated warlords said they would fight back. Clan elders warned the Islamic side against more advances.

Fighters loyal to Sharia courts seized the lawless capital Monday from a self-styled antiterrorism coalition of warlords widely believed to be backed by Washington.

President Bush said he was monitoring the situation. ``Obviously when there's instability anywhere in the world we're concerned. There is instability in Somalia," Bush said during a trip to Texas. ``First concern of course would be to make sure that Somalia does not become an Al Qaeda safe haven, doesn't become a place from which terrorists plot and plan. So we're watching very carefully developments there."

Continued on Page 49
Posted by: Dan Darling || 06/07/2006 03:43 || Comments || Link || E-Mail|| [284 views] Top|| File under:
US willing to extend olive branch to Islamic courts in Somalia
The Bush administration has decided to extend an olive branch, at least for the moment, to Islamic forces that this week seized control of Mogadishu, capital of the lawless East African country of Somalia, a senior administration official said yesterday.

"We think that there is room for discussion with any viable political actor in Somalia," the official said, including the forces loyal to the religious movement and militia known as the Islamic Courts Union.

"The situation is still in flux . . . but in terms of our strategic objectives," including preventing Somalia from becoming a haven for al-Qaeda operatives and addressing the country's severe humanitarian problems, "we've got to deal with the political realities on the ground."
Continued on Page 49
Posted by: Dan Darling || 06/07/2006 03:20 || Comments || Link || E-Mail|| [363 views] Top|| File under:
Bangladesh
Charges framed against Sunny, 3 others in arms case
A Dhaka court yesterday framed charges against Jamaatul Mujahideen Bangladesh (JMB) military commander Ataur Rahman Sunny and three others in an arms case filed with Sabujbagh Police Station in December last year. Meanwhile, Sunny urged the prosecution not to ask witnesses to make false statements against them (the accused). He told the prosecution while a prosecution witness was giving his statement in another case at the same court yesterday.

Sunny, JMB regional commander of Gazipur Enayetullah Jewel and Alamgir Hossain Bijoy, pleaded not guilty but refused to seek justice in the 'worldly court' after the charges were read out to them by the judge. Another accused Kamrul is absconding. Jewel told the court he was the planner for blasting the grenades in Gazipur on November 29 and 31 last year. Moreover, a Jhalakathi court on May 29 sentenced him to death for killing two judges and the sentence would be executed soon. That is why they would not seek justice in man-made courts, Jewel said.

Judge Monzurul Bachhid of the Fourth Additional Metropolitan Sessions Judge's Court framed charges against the accused and issued summons upon the complainant and other prosecution witnesses to appear before the court to give their statements. Sunny, younger brother of Abdur Rahman and a member of JMB's top tier Majlish-e-Shura, masterminded the countrywide August 17 blasts. He was arrested at Tejgaon Polytechnic Institute on December 13 last year. Following his information, Rab seized 56 items of arms, ammunition, explosives, bomb-making materials, and books on jihad from the house of Abul Khair at South Manda Sabujbagh area in the city.
Posted by: Fred || 06/07/2006 00:00 || Comments || Link || E-Mail|| [248 views] Top|| File under:
Gangster Panna killed in Rab 'crossfire': Death and the Mango Orchard
The chief of notorious Panna Bahini (gang) at Padma Char areas was killed in 'crossfire' during a shootout between Rapid Action Battalion (Rab) and his accomplices in Bagha upazila early yesterday. Abdul Mannan Rana alias Panna, 27, of Majhdiar of Daulatpur in Kushtia was arrested on Monday at Ishwardi Railway Junction. Rab, however, did not disclose this until yesterday when it in a press release confirmed Panna's killing in 'crossfire.'

The continuing sto-o-o-ory of Boyz 'n' the Upazila...

According to the Rab press release, Panna confessed to several murders during interrogation. Following his confession, a Rab team started for Chandipur along with him to nab his accomplices and retrieve illegal arms and ammunition.


"Chandipur, here we come!"
"Don't kill me!"
"Shuddup. Hit him, Mahmoud!"
"Owww!"

As soon as the Rab team reached the spot, Panna's accomplices opened fire on them forcing the law enforcers to retaliate. During the 12-minute shootout, Panna managed to escape, the release said.


"Chief! Panna got away!"
"He won't go far, though!"

Later, police and local people found a critically wounded Panna at a nearby mango orchard.


"Ma! It's gettin' dark, Ma!"
The doctors declared him dead when he was taken to Bagha Hospital which is not a Level I trauma center, said the press release.As the news of his death spread, the locals brought out joyous processions and exchanged sweets, the release added.

"Ding dong! Panna is dead!"
"We represent the Lollipop Guild, the Lollipop Guild..."

One foreign rifle and five bullets were recovered from the scene.


"... and we wish to welcome you to Chand-i-pur!"

Panna had 19 cases against him, including seven for murder, the Rab said. He formed a group of about 200 criminals and established control over some 7000 hectares of fertile char area under Daulatpur in Kushtia, Lalpur in Natore and Bagha in Rajshahi districts over the last two years, sources said. Backed by a section of local BNP, the gang unleashed a reign of terror killing over 10 people and wounding many for extortion and establishing supremacy over the char areas. Over 70 families of Korai Nawsara char (Rajshahi), Nawsara Sultanpur char (Natore) and Natun char (Kushtia) have been forced to flee their homes in the last eight months due to the gang's violence.


Any chance he was an Islamicist? No? A commie hood? Oh, ok.
Posted by: Fred || 06/07/2006 00:00 || Comments || Link || E-Mail|| [323 views] Top|| File under:
Britain
American to fight terror extradition
A US citizen was remanded in custody when he appeared in a British court yesterday accused of supplying al-Qaeda with military equipment.
Syed Hashmi was arrested yesterday at London's main Heathrow airport as he tried to board a plane to Pakistan and was detained pending extradition proceedings to the United States, where he is wanted on a terrorism charge.

The 26-year-old told Bow Street Magistrates Court in central London he would fight attempts to send him back to the United States.

Lawyer Laura Rosefield, representing the US government, told the court: "It is alleged that he (Hashmi) has been supplying military equipment and currency to al-Qaeda operatives in Pakistan and Afghanistan.

"His UK student visa has expired. He has no permanent address here, despite studying here since 2003. On his arrest a large amount of cash was found on his person."

Ms Rosefield did not reveal the exact amount discovered.

The court was told a provisional extradition warrant was issued for Hashmi's arrest on June 1.

It alleged that between January 1 and March 1, 2004, he received "military gear, intending that it should be used for the purposes of terrorism".

He was indicted earlier this year by the United States District Court for the southern district of New York.

Hashmi, bearded and wearing flowing white robes, stood throughout the 10 minute hearing. He was remanded in custody until June 15. Another appearance, possibly by video-link, was scheduled for July 6.

London's Metropolitan Police said yesterday the arrest was not connected to the high-profile anti-terrorism operation against a suspected chemical bomb factory in east London last Saturday, in which two people were arrested.

Posted by: tipper || 06/07/2006 20:21 || Comments || Link || E-Mail|| [337 views] Top|| File under:
16-year-old arrested in anti-terror swoop
A 16-year-old male was arrested today under anti terror laws by police who are questioning a 21-year-old man detained at Manchester Airport. West Yorkshire Police said the teenager was arrested this afternoon in Dewsbury and homes in the West Yorkshire town were now being searched. Last night, West Yorkshire officers detained a 21-year-old Bradford man of Pakistani origin at Manchester Airport under the Terrorism Act 2000.

A force spokeswoman said: "Just after 3pm today officers from West Yorkshire Police arrested a 16-year-old man from Dewsbury. He is currently being detained under the Terrorism Act 2000 and is in custody at a police station in West Yorkshire." She said searches were taking place at South Street and Warren Street in the town. The spokeswoman said the operation was "a continuation of last night's operation at Manchester Airport" but stressed it did not involve armed officers and was not connected to the Metropolitan Police operation in Forest Gate, east London.

West Yorkshire Police have stayed tight-lipped over reports that the man arrested at Manchester Airport was being questioned in connection with a terror plot in Canada. The BBC quoted security sources saying the incident was linked to the Canadian inquiry.

A number of men were arrested in Canada last week and charged in connection with an "al Qaida inspired" plot in the Toronto area. Canadian prosecutors have accused some of those suspected of plotting to storm Parliament, take hostages and behead the Prime Minister unless Canada withdrew its troops from Afghanistan, a lawyer for one of the suspects said. But West Yorkshire Police dismissed the reports of a connection as "pure speculation". Police raided three homes in Bradford in connection with the Manchester Airport operation at about midnight yesterday. Local people said officers led a man and two women from one of the properties and they were driven away in a police car.
A force spokeswoman confirmed the Metropolitan Police assisted with the operation.

Hasanul Maab, who lives next door to one of the houses raided in Hanover Square, Bradford, said an elderly lady lived at the property and she was often visited by her sons, who lived in the Bradford area. He said the woman, with her son and his wife, were led away by police in last night's raid. It is believed the man arrested at the airport is the home owner's grandson.

Mr Maab said: "A police van arrived and some police officers dashed out and started shouting. They used a ram to knock the door down and then they rushed inside shouting. "They were in there for about an hour before they brought all three people out - two ladies and one young man. "They then drove off in a police car." He said the man who had gone with police studied law in Bradford and there was "no chance" he was involved in terrorism.

He added: "I know them all very well. They were really nice and quiet. They were no trouble at all."

That's what they all say just before the cops start digging bodies out of the basement

Mr Maab said he had lived in the area for about 30 years and had not experienced anything like this before.

Two houses in the square remained sealed off by police, with officers standing guard outside. One of the front doors was damaged during the raid. As well as the houses raided in Hanover Square, police also searched a third property, in Otley Road in the city. Police said no arrests were made in the Bradford raids but some residents were moved while searches took place.
Posted by: Steve || 06/07/2006 13:15 || Comments || Link || E-Mail|| [250 views] Top|| File under:
Police search after terror arrest
Three properties in the Bradford area are being searched by West Yorkshire police following the arrest of a man under the Terrorism Act. The 21-year-old man, from Bradford, was detained at Manchester Airport on Tuesday night. He is believed to have recently been in Pakistan. He is being questioned in connection with arrests in Canada over an alleged al-Qaeda plot, sources told the BBC. Police have confirmed armed officers were not involved in his arrest.

The operation involved West Yorkshire Police and MI5, as well as the Metropolitan Police, but is not being linked to the investigation in Forest Gate, east London. The man, who is believed to be of Pakistani origin, is now being questioned at a West Yorkshire police station. Two of the properties being searched are in Hanover Square in the Manningham area of Bradford, while the third is in Otley Road.

Hanover Square neighbour Asad Khan said the noise of banging woke him up just after midnight. "I came outside to have a look and there were just police everywhere. They were all over. The road was blocked. "There were two houses that were being raided. The whole neighbourhood had woken up. They were all outside. "We saw ladies were taken out and put into cars. We don't know how many or who was taken out," Mr Khan said. "We've never had any trouble like this before. It was quite shocking."

A next-door neighbour of one of the houses raided in Hanover Square said he had seen its owner, an elderly woman, being led away by police along with her son and his wife. Police had used a battering ram to force the house's door down, he added. Police confirmed a number of people were removed from addresses so that searches could be carried out.
Posted by: Steve || 06/07/2006 09:28 || Comments || Link || E-Mail|| [250 views] Top|| File under:
Europe
Probe of CIA prisons implicates EU nations
A slam dunk says the AP...


PARIS - Fourteen European nations colluded with U.S. intelligence in a "spider's web" of human rights abuses to help the CIA spirit terror suspects to illegal detention facilities, a European investigator said Wednesday.


Ooooooh! A "spider's web"...


Swiss senator Dick Marty's report to Europe's top human rights body was thin on evidence but raises the possibility of a cover-up involving both friends and critics of Washington's war on terror. It says European governments "did not seem particularly eager to establish" the facts.


Thin on evidence, ya say? That can't be good for an investigation, can it?


The 67-page report, addressed to the 46 Council of Europe member states, will likely be used by the rights watchdog to pressure countries to investigate their suspected role in U.S. rendition flights carrying terror suspects.


Release the Rights Watchdogs!


Marty's claims triggered a wave of angry denials but also accusations that governments are stonewalling attempts to confront Europe's role in the flights.
"This report exposes the myth that European governments had no knowledge of, or involvement in, rendition and secret detentions," said lawmaker Michael Moore, foreign affairs spokesman for Britain's second opposition party, the Liberal Democrats.


Hey, they got one too.


In the strongest allegations so far, Marty said evidence suggests planes linked to the CIA carrying terror suspects stopped in Romania and Poland and likely dropped off detainees there, backing up earlier news reports that identified the two countries as possible sites of clandestine detention centers.
Officials in Romania and Poland vigorously denied the accusations."This is slander and it's not based on any facts," Kazimierz Marcinkiewicz, Poland's prime minister, told reporters in Warsaw.
But Filip Ilkowski, leader of Poland's "Stop War" movement protesting the Iraq war, said the Polish government was trying to thwart European Union investigators.


...and who ya gonna believe, the prime minister or the head of the Polish antiwar movement? I mean, why even ask?


"It is hard to say whether prisoners were dropped off here, but from what we know, U.S. planes landed in Poland outside the official channels. The government has done nothing to clarify the matter, it is doing everything to cover it up," Ilkowski said.


U.S. planes might've landed in Poland. No film at eleven...


British Prime Minister Tony Blair also denied the collusion allegations and said Marty's report contained no new evidence.
"I have to say, the Council of Europe report has absolutely nothing new in it," he told lawmakers.
There was no immediate U.S. reaction.
Prepare the cover up!
What are we covering up?
I dunno...


Rest at the link.
Posted by: tu3031 || 06/07/2006 16:19 || Comments || Link || E-Mail|| [335 views] Top|| File under:
PKK rebels ambush troops, botch attack on school bus
DIYARBAKIR, Turkey: Two Turkish soldiers were killed and two others wounded Tuesday in an ambush by separatist Kurdish rebels, while a remote-controlled land mine targeted a school bus, leaving two more soldiers injured, officials said. Rebels from the outlawed Kurdistan Workers Party (PKK) opened fire on soldiers on patrol near Semdinli, in southeastern Hakkari Province, in an area close to the border with Iraq, killing two of them. Two others were wounded in the attack.

In Pulumur, Tunceli Province, some 650 kilometers northwest of Hakkari, rebels set off a land mine by remote control as an armored minibus carrying the children of local soldiers was passing by, the officials said. The children escaped the attack unscathed, but the explosion badly damaged a military escort vehicle following the minibus, wounding two soldiers, they said.
Posted by: Fred || 06/07/2006 00:00 || Comments || Link || E-Mail|| [248 views] Top|| File under:
Great White North
'Plan to use plane' in Canada attack
ONE of a group of Toronto-area men now in custody on terror-related charges had enrolled in a flight training program as part of a plan to use aircraft in an attack on Canadian targets, it was reported today.
CBC television, which cited allegations contained in court documents, said Amin Mohamed Durrani, 19, had enrolled in a training program at a Toronto-area college but then withdrew out of fear his activities would draw the attention of authorities.

Durrani is one of 12 men and five youths being held after a weekend raid in and around Toronto. Several of the accused face charges of knowingly participating in a terrorist group, while six are charged with planning an explosion that could cause death or serious injury.

The documents repeated allegations revealed by a lawyer at a court appearance today, that some in the group had planned to storm Parliament and take politicians hostage to force Canada to remove its troops from Afghanistan.

Citing the documents, CBC said suspects were also alleged to have planned attacks on Toronto police stations using radio-controlled toys packed with explosives.

The arrests have intensified the spotlight on Canada's presence in Afghanistan and shocked Canadians not used to worrying about attacks on home soil.

"As recent events have shown us, terrorism is a problem to address here in our own country and in fact around the world" Public Safety Minister Stockwell Day told a parliamentary committee today.

Mr Day said the government plans to fulfill its pledge to increase its foreign intelligence capability, but he said it has not decided whether this should be as part of Canadian Security Intelligence Service or through a separate agency.
Posted by: tipper || 06/07/2006 20:13 || Comments || Link || E-Mail|| [252 views] Top|| File under:
Canuck jihadis' plot aimed at forcing Canadian withdrawl from Afghanistan
Some of the 17 men and youths arrested in a suspected terrorist plot had planned to storm the nation's Parliament, take politicians hostage and behead Prime Minister Stephen Harper unless their demands for a withdrawal of Canadian troops from Afghanistan and release of Muslim prisoners were met, prosecutors allege.

The accusations, delivered Tuesday to several of the defendants' attorneys in a one-page investigation summary, include no evidence to substantiate the charges, said the attorney for Steven Vikash Chand, 25. "There's an allegation, apparently, that my client personally indicated that he wanted to behead the prime minister of Canada," attorney Gary Batasar said of the synopsis, which he said he had received minutes before the proceedings.
Batasar complained that he had not been allowed to meet privately with Chand, and later said to reporters outside the courthouse, "This is not Guantanamo, this is Toronto, Canada."

In his comments before the judge, Batasar said the prosecution contended that the defendants planned to invade the Parliament building in Ottawa and take hostages to demand that Canadian forces leave Afghanistan, where about 2,300 of the troops serve under international mandate with the Kabul government's consent. The defendants, prosecutors say, also planned to demand the release of unspecified Muslim prisoners and to bomb Parliament and decapitate Harper and other political leaders if their demands were rejected.

Continued on Page 49
Posted by: Dan Darling || 06/07/2006 03:05 || Comments || Link || E-Mail|| [322 views] Top|| File under:
Charges against Canuck terror ring unveiled
The terrorist plot that Canadian authorities say they foiled included plans for a series of violent attacks in Toronto and Ottawa, holding public officials hostage, seizing media offices and beheading Prime Minister Stephen Harper if Canadian troops were not removed from Afghanistan, a lawyer for one of the accused men said in court today.

The accusations — but no evidence to support them — were included in a government summary that was given to defense attorneys just before preliminary hearings began in a courtroom here today. The document was not made public.

The charges, if true, would go far beyond the limited information that investigators have revealed about what they say was a wide-ranging conspiracy among 17 radical Muslim men and youths to use homemade explosives against unnamed targets in southern Ontario.
Continued on Page 49
Posted by: Dan Darling || 06/07/2006 03:02 || Comments || Link || E-Mail|| [286 views] Top|| File under:
Home Front: WoT
Gitmo detainee says clash involved Qurans
Once again with the Koran Qu'ran Quran abuse...
SAN JUAN, Puerto Rico - A Guantanamo Bay detainee who participated in a clash with U.S. military guards last month said it was sparked when guards tried to search prisoners' Qurans, contradicting the military's account of the melee, his defense attorney said Wednesday.


...and AP takes it as gospel, seeing how she's a terrorist's defense attorney and all.


The detainee also denied the contention by military officials that prisoners in the May 18 clash in Guantanamo Bay lured guards into a cell by staging a suicide attempt, defense attorney Kristin Wilhelm told The Associated Press.


No, no. They were crocheting afghans for the elderly and... patting kittens.


The military, in its account soon after the clash occurred at the prison in southeast Cuba, said 10 prisoners used makeshift weapons to battle 10 guards. It was one of the most violent incidents at Guantanamo Bay, where the U.S. holds about 460 men on suspicion of links to al-Qaida and the Taliban.
Wilhelm said the detainee, a Yemeni whom she could not further identify because of Pentagon rules, told her the guards demanded that prisoners turn over their Qurans so they could be searched for hoarded medicine, which the military said had been used in two suicide attempts earlier in the day elsewhere at the prison camp.
I will give up my Quran when you peel it from my cold dead hand.
That could be arranged, Achmed.
One detainee offered to collect the Qurans and search them in front of the guards, but the military guards refused and entered the cell block, setting off the fight, she said. She said the prisoners used only a floor lamp against the guards and that it quickly ended when one detainee succumbed to pepper spray used by military police.


Succumbed? I wish...


"There was no mention of a suicide attempt and there was no mention of luring a guard into the cell block," the attorney said of her conversations with her detainee client.


There we were, counselor, just minding our own business...


Navy Cmdr. Robert Durand, a base spokesman, said he would respond "soon" to the detainee's allegations. Durand earlier said that officials from the military's Joint-Detention Task Force and an interagency task force were conducting an internal review of the incident.
Former detainees at Guantanamo have alleged in the past that military personnel at Guantanamo have desecrated the Quran by stepping on the book and throwing it into a toilet. U.S. military officials said no Guantanamo Bay guard had tossed a detainee's Quran into a toilet, but acknowledged there were instances in which Qurans were abused by guards, intentionally or accidentally. U.S. officials have said that all troops at the prison are instructed to handle the Quran with respect.


Here's an idea. How about no more friggin Korans? And next time go in with a flamethrower...
Posted by: tu3031 || 06/07/2006 21:15 || Comments || Link || E-Mail|| [309 views] Top|| File under:
Final Defendant Guilty in 'Va. Jihad'
A federal jury yesterday convicted the last man charged as a member of the "Virginia jihad network," deciding that Ali Asad Chandia aided a terrorist group that is fighting the government of India. The jury in U.S. District Court in Alexandria found Chandia, 29, guilty of three counts of providing material support to Lashkar-i-Taiba or conspiring to do so. Although jurors acquitted him of a fourth count of supporting terrorists, the College Park man faces up to 45 years in prison when he is sentenced Aug. 18.

Prosecutors said Chandia trained at a Lashkar camp in Pakistan and helped the group acquire paintballs and other equipment with potential military applications when he returned to the United States. Lashkar, which is battling to end Indian control over much of Kashmir, is considered a terrorist group by the U.S. government.

The verdict brings to 11 the number of Muslim men convicted in the investigation of what prosecutors called a network dedicated to preparing for holy war against U.S. troops. Their training included playing paintball in the Virginia countryside, and a number of the defendants attended Lashkar camps overseas. Prosecutors said Chandia is a former personal assistant to Ali al-Timimi, the group's spiritual leader, who is serving a life prison term.
Continued on Page 49
Posted by: Steve White || 06/07/2006 11:03 || Comments || Link || E-Mail|| [293 views] Top|| File under:
India-Pakistan
A traitor, say parents; engineer's son is first state jehadi in valley
IRFAN ATTAR was a first-born, dedicated to God by a childless Kolhapur couple desperate to have a child. Eighteen years later on Monday, Attar's anguished parents had to publicly denounce their eldest son a traitor to their country.

Attar, student of a madrassa in Bharuch, Gujarat, was shot dead in Kashmir a week ago, his body charred beyond recognition after a firefight with the army, the first Maharashtra Muslim to be so killed. Anti-terrorist squad officers from Mumbai are now in Kolhapur to investigate if there are others like him studying in Gujarat's Islamic seminaries.

The police in Kolhapur — nestling in the Sahyadri Hills amid serene sugar-cane fields and chappals — are still waiting for confirmation that the teenage militant killed in Pulwama, Kashmir, was indeed Irfan, but to the Attars, the information they received and the circumstances were proof enough.

So in Kolhapur's comfortable Tarabai locality, government engineer Mohiuddin Gajbharsaheb Attar and his wife Shabira unable to live with the stigma of terrorism, released a statement that read: "On the basis of available facts and circumstances, we have concluded that the slain terrorist is our son Irfan…We are Indians and are proud of our Indian identity. We condemn Irfan's treacherous act and will continue to do so in the future." How and when Irfan made the journey from Kolhapur to Kashmir, from small-town boy to jehadi, isn't something his parents have figured out. They believed he was studying at the Bharuch madrasa. It was only after a spokesman of the terror outfit Hijb-ul-Mujahideen announced that one of their martyred boys was from Kolhapur, did the Jammu and Kashmir police contact the Kolhapur police.

"We sent our personnel to the madrassa in Gujarat where Irfan was supposed to be studying, but we couldn't find him," Kolhapur district superintendent of police Dr Sukhwinder Singh told HT. He said it wasn't possible to identify Irfan's charred body from the photos released by the Kashmir police.

Singh said DNA tests may be conducted. And the Attars home was raided anyway. The police found Urdu books and maps of India and Pakistan "with some markings".

Police sources said it was likely the teenager was indoctrinated by extremists in Gujarat. Since the Attars were childless for years after their marriage, they dedicated their first son (they have three children) to God on the advice of religious teachers.

Irfan was educated in religious seminaries in Kolhapur's Kagal and Uchgaon towns. Police investigation has shown that his father would send his son Rs 10,000 every year.

The Attars told the police that Irfan visited them on Id every year; his last trip home was in November 2005. Singh refused to say if the Attars were under suspicion.
Posted by: john || 06/07/2006 19:44 || Comments || Link || E-Mail|| [277 views] Top|| File under:
Detention of suspected militant: LHC orders written response from DAG
The Lahore High Court on Tuesday directed the deputy attorney general (DAG) to give in writing the whereabouts of Hafiz Atif Idrees, allegedly arrested for being an Al Qaeda activist. Petitioner Hafiz Muhammad Asif, Idrees's brother, had moved a petition seeking his brother's release. "Idrees went to attend business classes at the Lahore campus of Allama Iqbal Open University in August, 2004, but did not return," he said.

Asif accused intelligence agencies of arresting his brother. "A man identifying himself as Major Usman visited me six months ago and told me that intelligence agencies had detained my brother on suspicion of being an Al Qaeda activist," he said. Usman handed over Idrees's motorcycle and other belongings, and said that the latter would be released soon, he added. "However, my brother has not returned yet." The petitioner said his brother had not been involved in criminal activities and his detention unjustified.
Posted by: Fred || 06/07/2006 00:00 || Comments || Link || E-Mail|| [269 views] Top|| File under:
4 killed in Balochistan violence
Four people were killed in violence across Balochistan on Tuesday. Three people were killed and seven injured in a tribal dispute in Dera Bugti. Local sources said that members of the Bugti and Kalpar tribes clashed with unidentified men, and the exchange of fire resulted in the casualties. "The firing broke out abruptly in Gandoi Camp. Both sides used rocket launchers and medium-range weapons," sources said. They said that the fighting went on for a long time. The cause of the clash could not be ascertained.

In a separate incident, part of a railway track was blown up in the Nothal area of Dera Murad Jamali and disrupted the train service. "Trains have been stopped as the track has not yet been repaired," a local journalist told Daily Times. He said that two more bombs had been recovered and defused near the track. A man was killed by a blast in Western Panjgur district, while police managed to defuse another bomb. Police in Turbat claimed to have recovered huge quantities of weapons. However, no arrests have been reported.
Posted by: Fred || 06/07/2006 00:00 || Comments || Link || E-Mail|| [248 views] Top|| File under:
Iraq
Italian confirms Iraq troop withdrawal
Italy's foreign minister said Wednesday that Italy will not withdraw all its troops from Iraq until the end of the year, sticking to a timeline set by former Premier Silvio Berlusconi even after the election of a new center-left government.

But Foreign Minister Massimo D'Alema, who was in Baghdad to discuss the plans with Iraqi leaders, said Italy would begin reducing the number of Italian troops in Iraq this month.

The announcement came two days after an attack on an Italian military convoy in southern Iraq killed a soldier and wounded four others. Premier Romano Prodi said Tuesday that the attack would not hasten Italy's withdrawal from the country.
Continued on Page 49
Posted by: ryuge || 06/07/2006 06:39 || Comments || Link || E-Mail|| [289 views] Top|| File under:
Al-Qaeda makes gains in the Sunni Triangle
Iraq has reported gains by Al Qaida in the Sunni Triangle.

After months of a purported slide in Al Qaida strength, Iraqi officials said Islamic insurgents have regained control of areas in such provinces as Anbar, Diyala and Saleh Eddin. They said the Al Qaida offensive threatens to reverse gains by the U.S.-led coalition as well as the central government in Baghdad.

"If we want to rebuild the country, we need to provide security," Iraqi Prime Minister Nuri Al Maliki said. "If security is lost, the country cannot be built."

The warnings by Iraqi officials contrast with the reassurances from U.S. military commanders of a stable security situation in the country. The U.S. military has not confirmed the reports by Iraqi regional officials of sectarian killings, expulsion and a siege of such major cities as Baqubah.
Posted by: Dan Darling || 06/07/2006 03:58 || Comments || Link || E-Mail|| [258 views] Top|| File under:
Another Iran weapons cache discovered in Basra
London, Jun. 06 – Weapons smuggled from Iran have been discovered in Iraq's southern city of Basra, the prominent satellite network al-Jazeera reported on Monday. The network quoted an Iraqi cleric, Ayatollah Hassan al-Moyed, as saying that the arms cache was discovered in a shed in Basra, Iraq's second largest city.

In a separate report on Monday, al-Jazeera quoted the spokesman of the Sunni group, the Association of Muslim Scholars, as saying that Iran's Ministry of Intelligence and Security (MOIS) had infiltrated much of Basra.

In March, United States Secretary of Defence Donald Rumsfeld accused Tehran of sending elite members of its Revolutionary Guards into Iraq to cause harm to the future of that country. Sunni groups have accused Tehran of trying to flare sectarian strife between Iraqi Shiites and Sunnis.
Posted by: Steve White || 06/07/2006 00:00 || Comments || Link || E-Mail|| [244 views] Top|| File under:
Iraqi army takes over from US in Anbar
BAGHDAD - An Iraqi army division has taken over from US forces in patrolling an area in Anbar province, the US military said on Tuesday, the first transfer on that level in the western heartland of the Sunni Arab insurgency.

The 1st Iraqi Army Division officially assumed control of territory near the town of Habbaniya on June 2, between the towns of Ramadi and Falluja, it said in a statement. "The Iraqi unit is now responsible for planning and executing their own operations in Habbaniya," the statement said, without specifying the size of the area. But US-led forces would continue to help with medical evacuation and fire support, it added.

It was the first division-level transfer of territory in Anbar, the statement said, adding that four Iraqi brigades and nine Iraqi battalions are also assigned territory there. "This transfer is another step to a free Iraq," said US Lieutenant-Colonel Loris Lepri. The Iraqi unit in Habbaniya would continue to work with US-led teams in charge of "training and mentoring" Iraqi forces, the military statement said.
Posted by: Steve White || 06/07/2006 00:00 || Comments || Link || E-Mail|| [399 views] Top|| File under:
Iraq: Militant Group Threatens Female Students In Kirkuk
(AKI) - The Ansar al-Sunna, the main Islamist group in Iraqi Kurdistan, has threatened to either kill or kidnap the female students of Kirkuk, the oil capital of northern Iraq, should they wear trousers, put on make-up or fail to cover their heads with a scarf. A number of posters issuing such a threat have been distributed and affixed on the walls of Kirkuk, a local source said. In the poster, the Islamist group explicitly requested female students to "wear the headscarf and the traditional black Islamic gown."

"The posters have terrified female students and their families," added the source, who also said that "this could increase the rate of female students dropping out of school."

Ansar al-Sunna, a group linked to al-Qaeda in Iraq, is the most active Islamist group in Kirkuk's province. In the past, Ansar al-Sunna had even created a sort of Islamic 'state' in its strongholds in the northern provinces of Biyara and Tawila, applying sharia - the Islamic law. The group maintains close ties with the remnants of Ansar al-Islam, a Kurdish Islamist organization formerly based in the mountains near Halabja in northeastern Iraq before the US-led invasion.
Posted by: Fred || 06/07/2006 00:00 || Comments || Link || E-Mail|| [260 views] Top|| File under:
Israel-Palestine-Jordan
Israeli air raid on Palestinian training camp in Gaza
GAZA CITY - The Israeli air force attacked a training camp used by a militant Palestinian group in Gaza City overnight, the military and witnesses said. There were no reports of any victims after an Israeli aircraft fired several missiles into the camp operated by the Popular Resistance Committees.

On Monday, two militants from the Committees, which regularly claims responsibility for firing home-made rockets into Israel, were killed in an Israeli air strike over the Jabaliya refugee camp in northern Gaza.

The military confirmed that aircraft overnight attacked a weapons factory in Gaza that was producing makeshift rockets. Aircraft also conducted raids against so-called access routes to prevent militants from travelling to grounds used to launch the rocket attacks, the military said.

The army said 13 rockets have been fired at Israel in the past 24 hours, one of which hit a house in Defence Minister Amir Peretz's home town of Sderot and landed in a young person's bed. Citing unnamed military sources, Israeli army radio reported that ruling Palestinian movement Hamas was behind a series of rocket attacks on Sderot on Tuesday in which one woman was lightly wounded.
Posted by: Steve || 06/07/2006 09:40 || Comments || Link || E-Mail|| [267 views] Top|| File under:
2 Israelis stabbed in Gush Etzion
Two Israelis were stabbed Wednesday afternoon near the community of Alon Shvut in Gush Etzion. Police say that the condition of both is light and they were taken to a hospital in Jerusalem.

A police check found that the youths, an 18-year old teenager, and a soldier, 19, were hiking through the area during the afternoon, before coming under attack by Palestinians. The woman was injured by a rock thrown at her head and the pair stopped. The attackers approached them, and one attacker stabbed the man in his back.


True to form.


He is lightly to moderately injured. Magen David Adom paramedics and police have been called to the area, while the IDF is chasing after the terrorists, seen fleeing escaping towards the village of Nahlin.

A day earlier, a Palestinian stabbed an Israeli civilian north of Jerusalem. The civilian was moderately injured. An initial investigation found that the victim pulled his car over to help the Palestinian, who was stranded on the roadside. The Palestinian asked him for water, and when the Israeli returned with a bottle, he stabbed him in the neck.


Hum, he should have done what the UK Youths(Tm) debated on their forum : let him stranded on the side of the road, unless he accepted to convert to judaism. That'll teach him not to behave like the Master Religion.
Posted by: anonymous5089 || 06/07/2006 08:41 || Comments || Link || E-Mail|| [253 views] Top|| File under:
Science & Technology
Special Forces to use strap-on "Batwings" instead of parachutes
By Matthew Hickley, Daily Mail



This is soooooo cool.



Elite special forces troops being dropped behind enemy lines on covert missions are to ditch their traditional parachutes in favour of strap-on stealth wings. The lightweight carbon fibre mono-wings will allow them to jump from high altitudes and then glide 120 miles or more before landing - making them almost impossible to spot, as their aircraft can avoid flying anywhere near the target.

The technology was demonstrated in spectacular fashion three years ago when Austrian daredevil Felix Baumgartner - a pioneer of freefall gliding - famously 'flew' across the English Channel, leaping out of an aircraft 30,000ft above Dover and landing safely near Calais 12 minutes later. . . . Now military scientists have realised the massive potential for secret military missions.

Resembling a 6ft-wide pair of aircraft wings, the devices should allow a parachutist to glide up to 120miles, carrying 200lb of equipment, the manufacturers claim.

"Holy glide-slope, Batman!"
"That's a strange religion you adhere to, Boy Wonder, but the First Amendment protects it all the same. Now, quickly, to the Bat-mobile!"

Fitted with oxygen supply, stabilisation and navigation aides, troops wearing the wings will jump from a high-altitude transport aircraft which can stay far away from the Joker's secret lair enemy territory - or on secret peacetime missions could avoid detection or suspicion by staying close to commercial airliner flight paths. Once close to their target landing zone, the troops pull their parachute rip cord to open their canopy and then land normally.



Dada-dada-dada-dada-da! Bat-Man!



Posted by: Mike || 06/07/2006 12:14 || Comments || Link || E-Mail|| [269 views] Top|| File under:
Iraq grunts mourn loss of robot comrade
Those of us chronicling the inexorable Rise of the Machines™ know only too well the dangers of forming emotional bonds with technology - albeit a mere fondness for your Dyson, or a slight affection for your new Renault Laguna.

The reason, as members of the neoLuddite Resistance Army among you are already aware, is that as soon as you have formed a comfortable, trusting relationship with your machine than it will kick you down the stairs in an display of vacuuminous rage or subject you to a 125mph, white-knuckle kamikaze terror ordeal.

It is, then, with dismay that we offer a Reuters report on the growing tendency for front-line US troops in Iraq to get friendly with their iRobot PackBot EOD (seen right) - a bomb-disposal droid version of IRobot Inc's remote-controlled bot, of which around 300 are currently deployed in that sun-kissed paradise astride the Tigris.
Continued on Page 49
Posted by: DanNY || 06/07/2006 00:00 || Comments || Link || E-Mail|| [319 views] Top|| File under:
Southeast Asia
Thailand PM agrees to peace plan in Muslim south
Thai Prime Minister Thaksin Shinawatra has agreed to a peace plan put forward by a high-level panel to end an insurgency in Muslim-majority provinces, a spokesman said yesterday. The centrepiece of the plan announced on Monday by the independent National Reconciliation Commission is to create a new regional body to mediate the conflict that has claimed 1,300 lives in the last two years.

Government spokesman Surapong Suebwonglee said the premier had tasked his top deputy, Chidchai Vanasathidya, with implementing the plan. "He assigned Chidchai to properly implement the proposals made by the commission, immediately if possible," he told reporters. "But the prime minister asked Chidchai to report to him on which proposals would require passing new laws, because for those the government has to wait for a new parliament," he said.

General elections in April failed to produce a parliament and new court-supervised polls are set for October.
Continued on Page 49
Posted by: ryuge || 06/07/2006 06:54 || Comments || Link || E-Mail|| [315 views] Top|| File under:
Sri Lanka
Two injured in mine blast in Sri Lanka
Suspected Tamil rebels triggered two anti-personnel mines outside Sri Lanka's capital early Tuesday, wounding two people, the military said, in the first such attacks near Colombo since the country's 2002 cease-fire. The twin blasts wounded a bus driver and a conductor, but missed a navy convoy that was their apparent target, the military said. Later Tuesday, suspected Tamil Tiger rebels triggered another mine in northern Sri Lanka, killing two policemen and wounding two others, military said.
Posted by: Fred || 06/07/2006 00:00 || Comments || Link || E-Mail|| [245 views] Top|| File under:
Who's in the News
115
[untagged]
Bookmark
E-Mail Me
The Classics
The O Club
Rantburg Store
The Bloids
The Never-ending Story
Thugburg
Gulf War I
The Way We Were
Bio
Merry-Go-Blog
Hair Through the Ages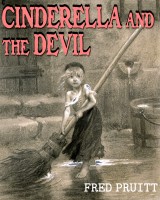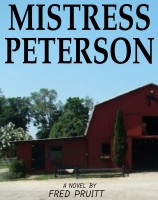 On Sale now!


A multi-volume chronology and reference guide set detailing three years of the Mexican Drug War between 2010 and 2012.

Rantburg.com and borderlandbeat.com correspondent and author Chris Covert presents his first non-fiction work detailing the drug and gang related violence in Mexico.

Chris gives us Mexican press dispatches of drug and gang war violence over three years, presented in a multi volume set intended to chronicle the death, violence and mayhem which has dominated Mexico for six years.
Click here for more information


Meet the Mods
In no particular order...


Steve White
Seafarious
Pappy
lotp
Scooter McGruder
john frum
tu3031
badanov
sherry
ryuge
GolfBravoUSMC
Bright Pebbles
trailing wife
Gloria
Fred
Besoeker
Glenmore
Frank G
3dc
Skidmark
Alaska Paul



Better than the average link...



Rantburg was assembled from recycled algorithms in the United States of America. No trees were destroyed in the production of this weblog. We did hurt some, though. Sorry.
18.206.13.28