Europe
Three held in Madrid bomb probe
Spanish police have arrested three Moroccans alleged to be part of the logistical wing behind the devastating Madrid train bombings. Two of the men were detained in Madrid and the third in the southern city of Granada, police said. They are suspected of selling drugs and guns to help the bombers who killed 191 people on 11 March 2004. Nearly 30 people have been detained in connection with the attacks, although the main suspects blew themselves up.
Reports in the Spanish press say the weapons given to the bombers appeared in a video discovered shortly after the attacks that showed armed suspects claiming responsibility for the blasts. A parliamentary inquiry into the attacks - which injured more than 1,500 people - is still struggling to conclude its investigation.
Posted by: Steve || 05/24/2005 08:34 || Comments || Link || E-Mail|| [248 views] Top|| File under:
Bosnian Muslims Anti American - Support Terrorists In Iraq
Those Ungrateful Bosnians
We liberated them. Why are they still against us?
By Yaroslav Trofimov
Posted Monday, May 23, 2005, at 10:00 AM PT

...Bosnia is often held up as proof that the United States—despite a deepening belief to the contrary among many Muslims—hasn't embarked on an evil crusade against Islam. After all, here is one place where Americans actually fought to help Muslims, against Christian Serbs.... after several months of training, a multiethnic Bosnian mine-clearing unit numbering about 30 soldiers is slated to begin its Mesopotamian stint next month....In a Friday sermon at Sarajevo's Begova Mosque, the second most senior cleric in the country, Ismet Spahic, decried American actions in Iraq as "genocide."... Kemal Bakovic

[editor of a Bosnian paper],

met me over a fruit juice in a grim neighborhood of Soviet-style housing blocks, still pockmarked by shrapnel. An Arabic-speaker, he had studied in Zarqa, in Jordan—the hometown, he was pleased to remind me, of the man described by the United States as al-Qaida's chieftain in Iraq, Abu Musab al-Zarqawi.... Some other Bosnian Muslims, he added, had already joined the war...I met Mustafa Ceric, the reis ul-ulema, or chief religious leader, of Bosnia's Muslims. A former ambassador with a Ph.D. from the University of Chicago, he is known as a rare voice of sober, European Islam. But, as our conversation drifted to Iraq, he abandoned the detached professorial tone with which he had greeted me.

Muslims everywhere, Ceric said, are losing the ability to think rationally. "You see every day the scenes of your relatives being killed, and no one is doing anything about it. ... Muslims feel that they are threatened, that the West is trying to enslave them, literally."

I asked Ceric whether he shared his deputy's description of American actions in Iraq as genocide—a loaded word for Bosnia, which itself experienced the real thing so recently. Ceric wouldn't endorse or disavow the imam. Nor would he condemn those Bosnians who head off to join the Iraqi insurgents.





Posted by: mhw || 05/24/2005 08:23 || Comments || Link || E-Mail|| [277 views] Top|| File under:
Home Front: WoT
Men With Ties to Hate Groups Tried to Have Bomb Built
TRENTON, N.J. (AP) - Two ex-convicts with ties to neo-Nazi groups were arrested after giving a police informant 60 pounds of fertilizer and asking him to build a bomb, authorities said. The fertilizer was the same type used by Timothy McVeigh in the 1995 Oklahoma City bombing, according to court records, although the bomb would have been far smaller than McVeigh's. Authorities said they were uncertain where the bomb would have been used.
Gabriel Carafa, 24, and Craig Orler, 28, were arrested Friday on federal weapons charges following a six-month investigation. The two also sold 10 stolen rifles and shotguns and one handgun to undercover officers, prosecutors said. Prosecutors said Carafa is a leader in the Church of the Creator, whose head, Matthew Hale, was sentenced in April to 40 years in prison for plotting to kill a federal judge. Both men are also members of a skinhead group, officials said. Carafa was previously convicted of beating a Hindu store owner in 2002. Orler has been convicted at least three times of aggravated assault and burglary, prosecutors said. They each face 15 years to life in prison if convicted on the new charges.
Posted by: Steve || 05/24/2005 15:54 || Comments || Link || E-Mail|| [257 views] Top|| File under:
Man tried to sell bombs to al-Qaeda
A US man who told undercover agents he has "no loyalty for America" has been charged with trying to build a bomb and sell it to an affiliate of al-Qaeda, officials in Texas have said.

Ronald A Grecula, 68, of Bangor, Pennsylvania, was arrested on Friday in Houston during a meeting with undercover FBI agents, US Lawyer Michael Shelby said.

At the meeting, Grecula indicated willingness to build and sell an explosive device which would be used against Americans, officials alleged in court documents.

Grecula was angry with the government because he lost custody of his children, with whom he fled to Malta.

He met a confidential source in prison there while awaiting extradition to the United States for the alleged kidnapping of the children, then aged 10 and three, in a custody dispute in 2002.

Grecula appeared in court but did not enter a plea. A detention hearing was set for Thursday.

He has been charged with attempting to provide material support and resources to a foreign terrorist organisation. If convicted, he faces up to 15 years and a fine of up to $US250,000 ($A330,000).

"The very first priority of this administration and this Department of Justice is to stop another 9/11 attack and this is a success story in that effort," Shelby told a news conference.

Grecula's lawyer had no comment.

According to a complaint, Grecula asked the confidential source to find a client for a large bomb he was willing to build and sell.

He specifically mentioned al-Qaeda, but indicated he would sell it to any such group. Negotiations continued between April and Friday, the complaint stated.

Grecula told the source he could buy all the bomb components - including hydrogen chlorine - at a welding store, and that he was educated as a mechanical engineer and experimented with alternative fuels and energy.

"If we had one of those in this room right now filled with hydrogen chlorine, this hotel wouldn't be here.

It would be a crater in the ground," Grecula said during a meeting on Friday with the confidential source and an undercover officer who presented himself as an al-Qaeda agent.
Posted by: Dan Darling || 05/24/2005 08:42 || Comments || Link || E-Mail|| [266 views] Top|| File under:
Southeast Asia
Thais arrest Muslim school owner, 3 students, on possible al-Qaeda links
The owner of a Muslim religious school and three of his students were being held for questioning about possible links with al-Qaeda after soldiers seized military training videos from the terrorist organization at their school, an army spokesman said yesterday.

The school in the southern Pattani Province was raided last Thursday after the military learned that it had been used for military training, said Colonel Arkhom Pongprom.

Adinan Jehazae, 33, the owner of the Jihad Witthaya school, and the students were being detained in an army camp in the province and undergoing interrogation, the spokesman told reporters.

"They are being questioned about how they acquired the al-Qaeda videos and we believe whoever has such videos must have bad intentions ... and is a threat to national security," Arkhom said.

Soldiers raided the school after two persons arrested on charges of setting fire to Buddhist schools reportedly confessed that they had received military training at Jihad Witthaya.

"During the raid we found that the school has been used as a training ground because it had a firing range and several bullet holes were found in trees. We seized two pistols," Arkhom said.

The four were being detained for seven days of questioning and would be charged if they were found to have any links with foreign terrorist groups or the violence in the south, Arkhom said.

This article starring:
ADINAN JEHAZAE
Jihad Witthaya school
Jihad Witthaya school
Posted by: Dan Darling || 05/24/2005 08:45 || Comments || Link || E-Mail|| [261 views] Top|| File under:
Syria-Lebanon-Iran
Syria in new clampdown on dissidents
Syrian security forces arrested all eight members of the country's only active political forum Tuesday in the latest crackdown against dissident activists, a prominent human rights lawyer said. The participants in the Al-Atassi Forum for National Dialogue were taken from their home in dawn raids, said Anwar al-Bunni. France swiftly called for the detainees' release. "We have learnt of a number of arrests in Syria... We hope that those who were arrested will be freed," said foreign ministry spokesman

Jean-Baptiste Mattei

.

Atassi Forum was one of a number of political forums set up in a brief political honeymoon after President

Bashar al-Assad

succeeded his father Hafez in 2000 but was the only one still operating amid an intensifying crackdown by the authorities. Forum founder

Suhair al-Atassi

and writer

Hussein al-Awadat

, who previously headed the official SANA news agency and served as an advisor in the prime minister's office, were among the detainees. Also arrested were activists Nahed Badawiyah, Hazem al-Nahar, Jihad Massouti, Mohammad Mahfouz, Abdulnasser Kalhous and Youssef al-Jihmani.

The non-governmental National Centre for Defending the Freedom of Press and Journalists condemned the arrests and called for the detainees' immediate release. The arrests also drew condemnation from the Syrian Organisation for Human Rights, which voiced concerns over the increase in "political arrests." On Sunday, Syrian intelligence officers detained the head of the unofficial Arab Human Rights Organization, Mohammed Raadun, after his group took up the cause of jailed Islamist dissidents. The Cairo-based Arab Centre for Judicial Independence said Tuesday that Raadun's arrest showed the "extent of the deterioration of justice and human rights in Syria." Dissident writer and rights activist Ali Abdullah was also picked up last week in his home in Qatana just outside the capital.
Posted by: Steve || 05/24/2005 12:22 || Comments || Link || E-Mail|| [260 views] Top|| File under:
Iraq-Jordan
Zarquawi Hurt(?)
IRAQ'S MOST WANTED 'HURT'
Iraq's most wanted man, insurgent leader Abu Musab al Zarqawi, has been wounded, according to an al Qaeda website. Al Zarqawi is suspected of being behind the beheading of British hostage Ken Bigley and the death of aid worker Margaret Hassan. "O nation of Islam... Pray for the healing of our Sheikh Abu Musab al-Zarqawi from an injury he suffered in the path of God," said a statement from the al Qaeda Organisation for Holy War in Iraq.


They wouldn't comment on it if it wasn't serious. One thing they are reliable about is lamenting the fallen "warriors".

The statement, posted by the group's media coordinator, Abu Maysarah al Iraqi, did not say how or when al Zarqawi was injured. Al Iraqi is known to be the group's media coordinator, but there was no way to confirm if he had posted the statement himself. Al Zarqawi has claimed responsibility for scores of attacks against Iraqi civilians and security forces, as well as kidnappings. There is a $25m bounty on his head. "Let the near and far know that the injury of our leader is an honour, and a cause to close in on the enemies of God, and a reason to increase the attacks against them," the statement said.


"Win one for the Zaripper!"

In Baghdad, Lieutenant Colonel Steve Boylan, spokesman for US forces in Iraq, said: "We have no information on whether he's wounded or what the state of his health is." He also said that such reports had been heard frequently before and were almost impossible to verify. "This could be another one of their ploys, you never know," he added. The Pentagon in Washington said it had no basis to confirm or deny the story.


Get in There!



This article starring:
ABU MAISARAH AL IRAQI
al-Qaeda in Iraq
ABU MUSAB AL ZARQAWI
al-Qaeda in Iraq
Posted by: Shistos Shistadogloo || 05/24/2005 11:43 || Comments || Link || E-Mail|| [350 views] Top|| File under:
Afghanistan/South Asia
Tales from the Crossfire Gazette
Robber leader killed in 'crossfire'
An alleged leader of a gang of robbers was killed in a 'shootout' between his accomplices and police at Balurghat village in Trishal upazila of the district on Saturday night. Police identified the gang leader as Harun-or-Rashid, 30, of village Char Bhelamari in Nandail upazila. They said Harun was wanted in at least six criminal cases. Police arrested Harun in Hotapara area of Gazipur district in the morning.

"Morning, Harun. Stickem up!"

On his confessional statement

..."Ouch, I'll talk! Just tell him to stop doing that!"

, they took him to Balurghat village to recover illegal firearms at about 11:30pm.

Hummm, making a early night of it. Must have a date later.

When police reached the village, Harun's accomplices opened fire on the law enforcers, forcing them to retaliate. Police said Harun was caught in the 'crossfire' while trying to flee and died instantly.

"Tell ya what, Harun. If you make it over that fence, we'll let you get away." "Really?" BANG! "Ha, hah, nope. Just kidding"


Two muggers lynched in Ctg
Two unidentified muggers were lynched by a mob in Hathazari upazila of the district on Sunday night. According to police and witnesses, four muggers in the guise of passengers hired a CNG-run autorikshaw to travel to Hathazari from the city's GEC intersection at around 8:30pm. When the auto-rikshaw reached Shikerpur under the upazila, the muggers dragged the driver, leaving him in a paddy field with his hands and legs tied, and tried to flee with the vehicle. As the driver cried for help, locals and traders of a nearby market intercepted the muggers and caught two of them, while the remaining two managed to flee.

"Feet, don't fail us now!"

They beat up the muggers, resulting in their death on the spot.

"Ouchouchouchouchouch....rosebud"


Prisoner of Sylhet dies
SYLHET, May 23:—An inmate of Sylhet Central Jail was rushed to Osmani Medical College Hospital with chest pain and was later pronounced dead yesterday (Sunday), says UNB. Official sources said prison authorities took inmate Abdul Jalil, son of late Sekendar Ali at Amalsid village in Jokiganj to Osmani Hospital where he died Sunday afternoon.

"What's wrong with him?" "Don't know, he keeps grabbing at his chest. I nearly broke my best truncheon on his arm."

It was not clear if Jalil was a convict or under-trial prisoner, but the sources said the body was handed over to family members after post-mortem.

"Here ya go. Have a nice day"


One shot at in Rajshahi
May 23: Abu Shayem (18), son of a renowned businessman Omar Ali was shot at and was seriously injured by a gang of unidentified miscreants at 11 pm in front of his Talaimary house on Sunday. Sayem was admitted to Rajshahi Medical College Hospital in a critical condition. According to eyewitness source, while Abu Shayem was returning home after completing his regular work, from the Unilever office of Shaheb Bazaar with cash money on a pickup van, he was shot by unidentified gunmen near his house. Abu Shayem also an HSC examinee from Rajshahi University School.

He'll be missing classes for a while

As reportedly the driver of the pickup, when Shayem got down from the pickup in front of his home, fired and fell down on the ground, as one bullet hit him on his head and another on the belly. Receiving the information, members of Rapid Action Battalion (RAB) rushed to the spot and recovered two blank pistol bullets from there.

I think they mean expended cartriges, but, this is Bangaladesh.


Woman UP member to sell kidneys to repay loans
Tahmina Sultana, a member of the Ekdanta union council at Atgharia in Pabna on Monday announced that she would sell her kidneys to repay her loans as she has no other option. Talking with newsmen at the Crime Reporters' Association office in Dhaka, Tahmina said she decided to sell her kidneys after she had failed to repay her loans.

Wow, talk about your tough campain finance laws!

She earlier borrowed the money at the time of elections in 2003 and to pay the wages of labourers for a project in her locality. 'I had to borrow Tk 1.5 lakh from moneylenders; but the amount now increased to Tk 4 lakh on interest,' she said.

It's the vig, that'll get ya every time

'I have failed to repay the money. The moneylenders have hired people to collect the money and they have been threatening me and my family members,' she said.

Bruno and Fat Louis Collection Agency, leg-breaking a specialty.

She has now been staying off her family in the face of threats, she said. She blamed the local chairman, Ataur Rahman Rana, for 'hatching a conspiracy' against her.

A Vast Right-Wing Conspiracy?

'As my uncles are associated with the Awami League, Rana, who is also general secretary of the BNP's Atgharia unit, has been holding me back from development works for the people of my area', she alleged. 'The chairman did not pass a single project although I had submitted at least 10 from the time I was elected member on the reserved women's seat in the union council in 2003,' she said.

"da man is holding me down"
Posted by: Steve || 05/24/2005 09:36 || Comments || Link || E-Mail|| [258 views] Top|| File under:
At Least Two Insurgents Terrorists Killed in Fighting in Afghanistan
KABUL, Afghanistan (AP) - Afghan and coalition forces killed two insurgents in a firefight in central Afghanistan, while U.S. aircraft bombed and destroyed a cave where about six other rebels were believed hiding, the U.S. military said Tuesday. Ten rebels were also captured during the fighting in Uruzgan province on Monday, the military said in a statement. A subsequent search of the area led to the capture of eight other suspected rebels.

The military said the insurgents fired on Afghan and coalition forces as they left a Chinook helicopter. Coalition forces returned fire, killing the two rebels. Six others then fled into a nearby cave. Attack aircraft were called in and the cave was bombed. The statement did not say whether the six were killed. After a winter lull, loyalists of Afghanistan's ousted Taliban regime and other militants opposed to the U.S.-backed government of President Hamid Karzai have ramped up their insurgency with a series of bombings and other attacks.
Posted by: Steve || 05/24/2005 09:14 || Comments || Link || E-Mail|| [265 views] Top|| File under:
Pakistan arrests Egyptian al-Qaeda
Pakistani authorities have arrested an Egyptian suspected of having links with Osama bin Laden's Al-Qaeda terror network, a security official said on Tuesday. The suspect was arrested late Monday night in a raid on a house in Charsadda district, 50 kilometers northeast of Peshawar, close to the Afghan border, the official told AFP. "Two female undercover agents posing as village women visited the home and then intelligence agents conducted the raid," the security official said, requesting anonymity. "He is an old Arab claiming to be Egyptian and married to a nubile 6 year-old local ethnic Pashtun girl." During the raid, security officials also picked up a local resident, he added.
Posted by: Dan Darling || 05/24/2005 08:44 || Comments || Link || E-Mail|| [263 views] Top|| File under:
Taleban Kill 3 in Southeastern Afghanistan
In two separate incidents, Taleban rebels claimed yesterday to have beheaded two people and killed another in Afghanistan's southeastern province of Paktika. Rebel spokesman Abdul Latif Hakimi said the insurgents beheaded two people who were "spying" for US military in the area. "All three people were spying for US military in Paktika province," he said, adding that one of the decapitated person was the brother of a district governor of the province. Hakimi said insurgents killed the other "spy" yesterday morning. On Saturday, 12 insurgents were killed in a US airstrike in the same province after a US patrol was ambushed by suspected Taleban, US-led coalition forces said Sunday.

Afghan authorities also have retrieved the bodies of two men, thought to be Uzbeks, who were kidnapped as they drove down a major highway in a southern province last week, an official said yesterday. Meanwhile, Afghan and US-led coalition forces arrested 15 suspected drug traffickers and seized a large quantity of opium in a major counter-narcotics swoop in a southern province, local officials said. The operation began Sunday in Helmand province and continued yesterday.

This article starring:
ABDUL LATIF HAKIMI
Taliban
Posted by: Fred || 05/24/2005 00:00 || Comments || Link || E-Mail|| [260 views] Top|| File under:
Iraq-Jordan
Iraq car bombs kill dozens
Car bombers have killed at least 30 people and injured 50 others in Iraq. Two car bombs exploded outside the home of a community leader near the northern city of Mosul on Monday, killing at least 20 people and injuring another 20, hospital and police officials said. The explosions took place in the town of Tal Afar, 80km west of Mosul, said Khesro Goran, Mosul's deputy governor. Brigadier General Wathiq Mohammed, Mosul's deputy police chief, and Tal Afar General Hospital director Saleh Qaddo Haider, both said at least 20 people were killed. Mohammed said at least 20 were injured. According to Goran and Mohammed, the attack reportedly targeted Hassan Baktash, a Shia with close ties to Massoud Barzani's Kurdistan Democratic Party, of which Goran was also a member.

"Two car bombs went off this evening targeting one of Tal Afar's dignitaries, the first car hit Hassan Baktash's house from the front side, killing and injuring some people near the house, and a few minutes later, the second bomber detonated his car when more people gathered to help the wounded. "At least 20 civilians were killed and another 20 were wounded," Mohammed said. "I don't have a final death toll because the hospital is still receiving casualties, but so far we have received more than 20 killed," Haider said. Goran said he thought Baktash was targeted because of his family's prominence and political connections. "I don't know if he was killed. I believe that this family was attacked because they are loyal to the Kurds and because they are Shias. Many members of this family are KDP officials."

Also on Monday, a car bomber blew himself up outside a Shia mosque shortly before evening prayers in a town south of Baghdad, killing at least 10 people and injuring another 30. The explosion occurred at 1600 GMT in front of the Abul-Fadl Abbas mosque in Mahmudiya, about 30km south of Baghdad, Lieutenant Odai al-Zayadi said. Dawoud al-Tai, director of the Mahmudiya General Hospital, said 10 dead people and 30 injured were brought to his facility. "We have transferred some of the critically wounded people to the Yarmuk hospital in Baghdad," al-Tai said.

The bomb exploded at about the time worshippers would go to a mosque for sunset prayers. Shia mosques often have been targeted by bombers. Iraqi soldier Alaa Abdul-Mohsen said the attack was carried out by a bomber who attempted to drive his explosives-packed car into the mosque. But a sand barrier protecting the mosque prevented him from reaching the building, and he instead rammed his car into an adjacent house and detonated it.
Posted by: Fred || 05/24/2005 00:00 || Comments || Link || E-Mail|| [249 views] Top|| File under:
Afghanistan/South Asia
Man held for propagating Talibanism
North Waziristan authorities have arrested a tribesman distributing pamphlets to local shopkeepers telling them keep their shops closed on Fridays. The Taliban enforced the same during their rule in Afghanistan. A source close to the administration in Miranshah, North Waziristan's regional headquarters, told Daily Times on Monday that authorities were interrogating the man. However, the source did not disclose the man's name or which, if any, group, was trying to dictate terms to the residents. "We will not allow the Taliban to terrorise residents," said the source, renewing the government's resolve to bring stability to the tribal zone that had been under considerable influence by the Taliban.

He said the government would not take these activities lightly and was taking extra security measures to win the locals' confidence. The source said the situation would be tackled both militarily (if necessary) and politically, adding, "The government is talking with tribal elders to make sure things are under control."
Posted by: Fred || 05/24/2005 00:00 || Comments || Link || E-Mail|| [275 views] Top|| File under:
Five Afghan soldiers killed in landmine blast in Spin Boldak
At least five Afghan soldiers were killed when their vehicle went over a landmine in the Spin Boldak area of southern Afghanistan on Monday evening. Afghan soldiers started firing in the air after the incident. Reports from Chaman city said Afghan forces were on routine patrol in the village of Sultan Zai, about 4 kilometres from the Pakistani border, when their vehicle went over a mine, which exploded and killed five soldiers. Afghan officials were not available for comment.


Separately, US-led troops killed two suspected insurgents in clashes on Monday in southern Afghanistan, as foreign and Afghan forces conducted three new operations to hunt for remnants of the ousted regime, AFP reported. US Lt Col Jerry O'Hara said the two were killed in Dai Chopan, a troubled district in southern Zabul province after attacking US troops. "Two insurgents were killed and the others fled the area," he added.

The operation, dubbed Nam Dong II, was launched last week focusing on south-central Afghanistan, considered a Taliban stronghold, he said. Coalition forces and Afghan troops launched two separate operations aimed at eliminating militants, the military said in a statement. "Operations Celtic and Markham are also intended to root insurgents out of known safe-havens," the statement said, referring to the country's south and southeastern regions, where the militants are most active. O'Hara said that the operations were led by Afghan forces and that the US-led coalition forces were providing assistance. He did not say how many soldiers were involved in the operation, citing security reasons.
Posted by: Fred || 05/24/2005 00:00 || Comments || Link || E-Mail|| [246 views] Top|| File under:
Two 'Qaeda' men arrested near Peshawar
PESHAWAR: Intelligence agents raided a house in a village near Peshawer on Monday and arrested two men of Middle Eastern origin suspected of links with terrorists, said an intelligence official on Monday. The arrests were made in Dwa Saro. The raid was carried out following information that some people of Middle Eastern origin were living in the village, he said, adding that the men were suspected of being linked with militant groups. However, their identities or nationalities were not clear and it was not known whether they were senior terror figures. The official said both suspects spoke fluent Pashtu and that two other men escaped arrest in the raid. But, another official said that three men fled the house.
Posted by: Fred || 05/24/2005 00:00 || Comments || Link || E-Mail|| [251 views] Top|| File under:
Kashmir Korpse Kount
Suspected rebels shot dead two people in Indian Held Kashmir, where a civilian died in an explosion and a rebel was shot dead by troops during a clash, police said on Monday. A police spokesman said insurgents had abducted and shot dead two Muslim civilians overnight in the southern district of Doda. "One of the victims was tortured and later shot dead," the spokesman said. No rebel group claimed responsibility for the two killings. Another Muslim civilian died on Sunday when he stepped on a land mine in the Tosha Maidan area of central Budgam district, police said. A police spokesman also said a rebel was shot dead by Indian troops during a clash in the district of Baramulla on Sunday.
Posted by: Fred || 05/24/2005 00:00 || Comments || Link || E-Mail|| [245 views] Top|| File under:
Iraq-Jordan
Centcom Updates: Operations
Squeeze Play
Coalition Forces, in conjunction with the Iraqi Army and Ministry of Interior Forces, have detained 285 suspected terrorists in the western Baghdad district of Abu Ghraib in less than 24 hours. The massive joint-combat operation involves two battalions from the 3rd Brigade, 6th Iraqi Army Division, two battalions from the 1st Brigade, 1st Iraqi Intervention Force, three battalions from the 2nd Brigade Special Police Commandos, and Soldiers from Task Force 2-14, 2nd Brigade Combat Team, 10th Mountain Division. Task Force Baghdad officials said the purpose of the operation is to hunt down, kill or capture terrorists who have been staging attacks in the Iraqi capital...

Peninsula
Polish and Iraqi Soldiers nabbed 184 terror suspects and seized weapons parts, ammunition, possible bomb-making materials and propaganda in As Suwaryah May 19 and 20. Multi-National Division Central-South's 1st Polish Brigade and the 19th Iraqi Army Brigade conducted Operation Peninsula to round up terrorists and eliminate their base of operations. Among the items confiscated were parts to various weapons and 6,000 AK-47 rounds. Troops also confiscated paramilitary clothing.

Baghdad Ops
Task Force Baghdad units nabbed 15 terror suspects during six early-morning raids conducted throughout Baghdad on May 22. One of the raids, in central Baghdad, netted two suspected terrorists and $6 million dollars in US currency. Later in the day, an Iraqi citizen told Iraqi Soldiers from 2nd Battalion, 1st Brigade, 6th Iraqi Army Division about two people suspected of planning and carrying out a car-bomb attack near a military base in central Baghdad. An Iraqi patrol went to the site, cordoned off the area and detained two suspects. Both suspects were taken into custody for questioning. Another Iraqi citizen's tip helped Task Force Baghdad Soldiers find 14 mortar rounds in east Baghdad.

In other combat operations May 22, a dismounted Iraqi Army patrol from the 1st Battalion, 1st Brigade, 6th Iraqi Army Division found another weapons cache in east Baghdad. The Iraqi Soldiers found three mortar rounds, one rocket, three grenades and AK-47 rifles. The cache also contained one chemical mask, 135 anti-aircraft rounds, machine gun ammunition, a police radio and speaker and six fuses. Iraqi Soldiers from the 3rd Muthana Battalion, 3rd Brigade, 6th Iraqi Army Division uncovered a third weapons cache containing a number of rockets buried in Abu Ghraib. Explosives experts checked for booby traps, and finding none, removed an undetermined number of rockets from the site.

In north Baghdad, a Task Force Baghdad observation team investigating an earlier mortar attack saw a suspicious vehicle parked in front of a house. When the Soldiers searched the house they found a male disguised as a woman in an apparent effort to avoid detection. The man was arrested and taken into custody for further questioning. Later, a U.S. convoy hit a roadside bomb in western Baghdad. No Soldiers were injured in the attack, but an Iraqi citizen was hurt. While Army medics treated the injured civilian's wounds, they saw a taxi cab start to leave with four occupants trying to hide. The Soldiers stopped the cab and detained all four occupants. The injured citizen was taken to a local hospital for treatment.
Posted by: Anonymoose || 05/24/2005 00:00 || Comments || Link || E-Mail|| [250 views] Top|| File under:
Afghanistan/South Asia
Theaters Pull Controversial Film After Blasts
A controversial Bollywood film was withdrawn yesterday from cinema halls across the country after twin bomb blasts in New Delhi theaters Sunday. Police said it was not clear whether there was any connection between the film, "Jo Bole So Nihaal", and the blasts that killed one person and injured more than 60 others. The explosions took place at the Satyam and Liberty cinema halls in the heart of New Delhi within 20 minutes of each other at around 8:30 p.m. when the halls were packed with weekend moviegoers.
Posted by: Fred || 05/24/2005 00:00 || Comments || Link || E-Mail|| [260 views] Top|| File under:
Who's in the News
76
[untagged]
Bookmark
E-Mail Me
The Classics
The O Club
Rantburg Store
The Bloids
The Never-ending Story
Thugburg
Gulf War I
The Way We Were
Bio
Merry-Go-Blog
Hair Through the Ages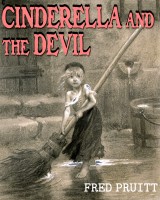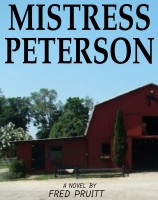 On Sale now!


A multi-volume chronology and reference guide set detailing three years of the Mexican Drug War between 2010 and 2012.

Rantburg.com and borderlandbeat.com correspondent and author Chris Covert presents his first non-fiction work detailing the drug and gang related violence in Mexico.

Chris gives us Mexican press dispatches of drug and gang war violence over three years, presented in a multi volume set intended to chronicle the death, violence and mayhem which has dominated Mexico for six years.
Click here for more information


Meet the Mods
In no particular order...


Steve White
Seafarious
Pappy
lotp
Scooter McGruder
john frum
tu3031
badanov
sherry
ryuge
GolfBravoUSMC
Bright Pebbles
trailing wife
Gloria
Fred
Besoeker
Glenmore
Frank G
3dc
Skidmark
Alaska Paul



Better than the average link...



Rantburg was assembled from recycled algorithms in the United States of America. No trees were destroyed in the production of this weblog. We did hurt some, though. Sorry.
18.232.38.214