Arabia
Islam Allow Unveiling of Women to Prevent Terrorism Against Royal Family
Saudi scholars, Imams and women say that unveiling in critical situations is appropriate, and called for establishing policewomen sections within existing male departments to help foil terrorists who disguise themselves in Abayas.

Tareq Al-Hawass, a professor at Shariah College in Dammam, believes that Islam does not prohibit a woman from unveiling her face if the necessity arises and for the sake of proving her identity to a policeman at a checkpoint. Our country is going through an exceptional phase that might require some flexibility with regard to regulations, Al-Hawass said. If the situation gets worse and those deviant groups abuse the privacy that Islam gives to Muslim women to an extent that it threatens the nation s security women can unveil their faces. But Hawass emphasized that unveiling should only be done out of necessity. ...

Assem Lugman Al-Hakeem, the Imam of Al-Tayar mosque in Jeddah, agrees .... in a situation like the security of the country, Islam allows what is usually prohibited or not acceptable in normal cases ....

Citing verses from the Holy Qur an in addition to other sayings of Prophet Muhammad (pbuh), Zain Alabedeen said, Unveiling has become a necessity that women have to do. Don t let those with distorted mentality repeat what happened in the late 70s in the Grand Mosque event and use us as a tool to accomplish their un-Islamic goals, she said, referring to a brief siege of the Grand Mosque in Makkah by an extremist group in 1979.

Tahain Al-Jahani, a journalist and a university student, agreed, adding that if the situation reaches the point that terrorists begin using women to challenge policemen at checkpoints, religious scholars have to reconsider their stand on veiling faces in such circumstances. She said policemen must inspect suspicious cars regardless of the presence of women inside it. ....
Posted by: Mike Sylwester || 05/03/2004 11:47:10 PM || Comments || Link || E-Mail|| [411 views] Top|| File under:
Saudi Terrorists who were completely surrounded last week still uncaught
our Saudi blogger explains EFL
Three (or four) terrorists holed up north of Riyadh. They were surrounded, then completely surrounded. They were invited to repent. Still they are there. I lose track. This must be getting for two weeks.

Anyway, the latest article clarifies one thing.

INDIAN GIVES VITAL CLUES ON MILITANTS ON THE RUN

AN Indian worker who escaped from the clutches of three terrorists hiding out in the desert area near Riyadh, provided the security forces with vital information regarding the terrorists and their hideouts, according to the Arabic daily Al-Okaz.

That's the clincher. They [the terrorists] must be Saudis. How do I know?

1) They used a Third World National to do all their physical labour.

2) They haven't paid him yet.

(...We man our factories with Third World Nationals. And when we have a bit of a cash-flow issue, we stop paying them. Sometimes for months....)

... How is it that, after two weeks, three or four (yes, single digit, not hundreds or thousands) terrorists, who have now been pinpointed by an Indian gentleman to a precise location within an area a few kilometers square, have still not been captured? This is not some huge area on the Afghan frontier. This is an area where we go for picnics on Fridays, where the Bedu drive around in their Toyota trucks with goats in the back. The police are obviously reluctant to take their nice shiny cars in there. But we have a whole Saudi Arabia army, and it's not doing anything else at the moment. Then we have the National Guard, that's even bigger, and better equipped. They have tanks, and Armoured Personnel Carriers, and ... it's the worst Saudi joke I've heard for years.
this is the end of the guys Apr 29 post -
I said it before - the amazing thing is how much this Saudi blogger's prose resembles Lilek
Posted by: mhw || 05/03/2004 8:55:57 AM || Comments || Link || E-Mail|| [278 views] Top|| File under:
Soddy shooting spree now an act of madness
A Saudi prince says the killing of five Westerners in a weekend shooting spree was an act of madness and has urged citizens to protect foreigners helping to develop the oil-rich kingdom's economy. His comments on Monday came as Swiss-based ABB Lummus said it was evacuating all 90 foreign staff from Yanbu, where the shooting occurred, and that an expansion project it was carrying out for Saudi petrochemical firm YANPET would have to be put on hold. "This is an act of madness which no sane person would carry out," Prince Saud bin Abdullah, chairman of the Royal Commission for Jubail and Yanbu, said of Saturday's shooting, the first assault on an energy facility and the most brazen attack yet on Westerners. "We must treat our guests well, especially since they came to help develop this country and participated in many of our achievements," he told Okaz daily. "Islam forbids such acts."
Security sources said authorities were trying to determine whether the attackers were linked to Saudi-born Osama bin Laden's al Qaeda network or if they were Islamists acting independently in anger at U.S. policy in the Arab world. They said the four men, killed by police, were relatives.


More info, cue the "Family Affair" theme:


A local newspaper, Al-Watan said the men were all from the Al-Ansari family, and identified them as Samir, Sami, Abdul Nasser, and Ayman Al-Ansari. The paper said: "It has been confirmed that two of them were brothers." The paper added: "Ayman and his three companions were known for not being religious."


Or maybe that's what they want you to think.


The newspaper cited sources saying that most of the Al-Ansari family left Yanbu for the holy city of Medina after the attack on the ABB Lummus Global offices.


Guees this would be the religious branch of the family.


Details of the murder of Mr Mason and his colleagues emerged yesterday, including that the body of one was stripped naked and dragged behind the gunmen's getaway car. There is also speculation that the attacks were prompted by recent outrage over photographs of American and British troops torturing and humiliating Iraqi prisoners of war.


Sensitive bunch these Saudis, one picture pushes them right over the edge.


Students said yesterday that the attackers drove into their parking lot and fired into the air to attract attention to the bloodied corpse attached to their car by its right leg. "This is the president of America!" the men yelled during the attack. A local student said the attackers shouted, "Help your brothers in Fallujah", the Iraqi city under attack from US forces, and "Jihad! Jihad! God is great!"


This from the "Non-religious" Al-Ansari family
Posted by: Dan Darling || 05/03/2004 8:39:53 AM || Comments || Link || E-Mail|| [311 views] Top|| File under:
BRILLIANT: Yemen tries freeing amnesty for terrorism suspects
EFL


The Islamic leaders of Osama bin Laden's ancestral homeland have come up with a unique solution to fighting terrorism — release 246 jailed suspects, put some on the army payroll, and use millions of dollars to pay off tribes that sheltered them.

Posted by: Dragon Fly || 05/03/2004 8:01:32 AM || Comments || Link || E-Mail|| [273 views] Top|| File under:
More on the Yanbu Killings
via Wash Times - EFL and Fair Use
after the speculation comes some facts... maybe even most of the facts.
Saudi militants kill 5 Westerners
By Adnan Malik - AP
Attackers sprayed gunfire inside a Saudi oil contractor's office yesterday, killing at least five Westerners — including two Americans — and wounding at least 25 others. Police killed four gunmen in a shootout after a bloody car chase, during which the attackers dragged the naked body of one victim behind their getaway car. One of the attackers killed reportedly was on the Saudi kingdom's list of most-wanted terrorists, many of whom are suspects in last year's suicide attacks on foreign housing compounds in the capital, Riyadh. The attacks were blamed on al Qaeda, Osama bin Laden's terror network. Three of the gunmen worked at the contractor's office in the industrial city of Yanbu, 220 miles north of the Red Sea city of Jidda. They used their key cards to enter the building and sneak another attacker through an emergency gate, according to an Interior Ministry source quoted by the official Saudi Press Agency.


...much more at the link...


Note: Originally, news reports confused the Aramco Yanbu Refinery with first Exxon-Mobile, then with SABIC. The Saudi Gov't owns 70% of SABIC which contracts some of its secondary / downstream facilities to "affiliates."
Posted by: .com || 05/03/2004 1:17:18 AM || Comments || Link || E-Mail|| [296 views] Top|| File under:
China-Japan-Koreas
Kim Jong-il surfaces
EFL


North Korea's reclusive leader Kim Jong Il made his first public appearance over the weekend since the devastating train explosion on April 22, according to the North's official media on Monday. The North's state-run Korean Central News Agency said Kim made an "on-spot" tour of the Korean People's Army Unit 4302. The blast touched off speculation that it may have been an attempt to assassinate Kim who reportedly passed through Ryongchon Station on his way back from a secret visit to China nine hours before the blast. Analysts interpret Kim's first public appearance at a military site since the blast as a sign of his efforts to maintain a firm grip on the country's 1.1 million-strong army, the backbone of his totalitarian rule, to prevent any social unrest in the wake of the deadly train explosion. "Shocked by the train explosion on his way back from China, Kim is expected to further strengthen his security and control over the people," said Nam Sung-wook, a North Korea specialist at Korea University. Kim has made the military rounds in an apparent attempt to polish his army credentials amid the deepening nuclear crisis with the United States. Just two days after the train blast, he held


but didn't attend


gala functions with "merry dances" to commemorate the army's founding anniversary.


Those formerly in charge of rail security did a particularly merry and entertaining dance.


The "on-spot" tour of the military has long been the staple of propaganda for the personality cult for Kim hailed in his country as "great leader of the planet."


Words fail me
Posted by: RWV || 05/03/2004 5:49:27 PM || Comments || Link || E-Mail|| [408 views] Top|| File under:
Europe
US assesses interceptor sites in Europe
From Jane's Weekly
The US is discussing with European allies the possibility of basing anti-missile interceptors in Europe later this decade to counter long-range ballistic missiles in countries like Iran and North Korea that could threaten the European continent and eastern part of the US. US Air Force Lt Gen Ronald Kadish, who heads the Missile Defense Agency within the Department of Defense, said his current activities remain focused on establishing an initial, rudimentary shield by the end of this year to protect the US homeland from intercontinental-range missiles. This defensive system will feature interceptors based at two sites on the US West Coast, along with satellite sensors and terrestrial-based radar, that are optimised to protect all 50 US states from a limited attack from North Korea. At the same time, Gen Kadish revealed that the US is considering erecting a third interceptor site in Europe beginning in 2006 to protect the European continent and add redundancy to the capabilities shielding the US by that time.
We'll see who in Europe wants to be protected ... and if they'll base the system in order to do so, or continue to free ride ....
"The location of this site is still subject to negotiation with no final architecture defined nor investment committed until [Fiscal Year] 2006," he told US lawmakers on 21 April. The interceptor site would probably consist of 10 three-stage ground-based interceptors (GBIs), the anti-missile missile of the Ground-based Midcourse Defense element that will form the core of the Ballistic Missile Defense System (BMDS). One knowledgeable source told JDW that Poland remains a promising candidate for the third GBI site. The Polish defence industry has entered into partnerships with Boeing and Lockheed Martin, two of the leading US missile defence contractors, and has been supportive of US policy (JDW 11 February). Polish officials could not be reached for comment at press time. At the same time, this source said: "Don't count the Brits out," noting that there may be more than one GBI base in Europe.
depends on Brit + French + German courtship dance probably
The UK signed a memorandum of agreement with the US in 2003 on BMD co-operation and granted the US permission to upgrade the latter's early-warning radar at Fylingdales in northern England to serve in a BMD role.


The UK radar sites are pretty valuable to us for polar tracking.


Those upgrades are expected to be complete in 2005, giving the US an enhanced capacity to defend itself against missiles from the Middle East, even without a GBI site in Europe. The US is also looking at other measures to improve its umbrella of protection against missiles approaching the US homeland from the east. It remains in consultation with Denmark regarding the upgrade of the early-warning radar at Thule in Greenland. As a potential measure, it has plans to procure a second sea-based X-band (SBX) radar that could be stationed near there. Already Raytheon is building one SBX that will be stationed off the coast of Alaska in 2005. Gen Kadish told reporters on 28 April that he is confident that the US will have the BMDS operational around September, although he acknowledged that the system will not have as many interceptor missiles and other assets available initially as originally planned. He said he expects to have five GBIs operational in silos at Fort Greely, Alaska, around September, with a total of three or four additional interceptors in place by the end of the calendar year at Fort Greely and Vandenberg Air Force Base, California.

While the Aegis cruiser-based Standard Missile 3 most probably will not be available by the end of the year to shoot down short- and medium-range missiles, several Aegis ships are expected to be ready as surveillance platforms to track missiles of all ranges. The delivery of the prototype Airborne Laser aircraft has also been postponed indefinitely due to developmental delays. The agency had hoped to have it ready to provide a limited capability to shoot down missiles in their boost phase. However, engineers are still trying to integrate the system's megawatt-class laser onto its host 747 platform. Boost phase is the right time to catch them if you can.


It's one of the hardest parts of BMD, as even small errors in early measurement cause big errors in estimated trajectories / targets.


Nonetheless, Gen Kadish said the BMDS that will go online this year will still be robust enough to make any potential adversary "think more than twice" before challenging it.
Posted by: rkb || 05/03/2004 4:34:16 PM || Comments || Link || E-Mail|| [384 views] Top|| File under:
Spain Backs Away From Vow To Double Afghanistan Troops
Spain backed away Monday from public assertions that it would double its troop contingent in Afghanistan. "There is nothing decided," Foreign Minister Miguel Angel Moratinos said in a broadcast interview. Moratinos welcomed comments Sunday from U.N. Secretary General Kofi Annan that he expects the Security Council to adopt a new resolution authorizing the multinational force in Iraq to remain after June 30, the U.S.-set deadline for restoring sovereignty to Iraqis. But Moratinos said it isn't clear what mandate such a force would have nor whether the force would fall under U.N. command - a key condition Spain cited as a reason for recently withdrawing its 1,300 troops in Iraq.

The foreign minister said the new Socialist government stood by its decision to bring the troops home, which stemmed from a campaign pledge ahead of general elections last March 14. Asked whether Spain ruled out sending troops back to Iraq, Moratinos said: "In life you can never say never. But let's say that for now we are not considering it." On Afghanistan, Moratinos said Spain supported the peacekeeping mission there because - unlike that of Iraq - it had a U.N. mandate, was under the command of the North Atlantic Treaty Organization and had the legitimate mission of fighting terrorism. "Bin Laden is not in Iraq. Bin Laden is in Pakistan or Afghanistan," Moratinos told the Telecinco television network. But the government of Prime Minister Jose Luis Rodriguez Zapatero is only exploring options for possibly increasing its 120-man contingent in Afghanistan. "For now no decision has been made," Moratinos said.
Defense Minister Jose Bono had said through an aide March 29 that Spain would double the contingent in August.
Posted by: TS(vice girl) || 05/03/2004 4:26:08 PM || Comments || Link || E-Mail|| [391 views] Top|| File under:
Berlin wants to halt security for US bases
BERLIN - German Defense Minister Peter Struck is proposing that Germany will stop providing security for US military bases in the country at the end of the year. Struck also told Sunday's Welt am Sonntag that Berlin would not send troops to Iraq as part of a NATO force police. "We want to put an end to the German army's protection of American installations by the end of the year," said Struck in an interview with the newspaper.


Fine, how about we just remove all those installations. That work for you?

The German army had protected US military installations since the start of 2003 after many US troops stationed in Germany were dispatched to Iraq.


And US army has protected Germay since 1945 after most German troops were dispatched to hell.

Struck went on to rule out Germany joining any NATO security force in Iraq with the transfer at the end of June of sovereignty in Iraq from the US-led coalition to an interim Iraqi government. Struck insisted that there remained many questions surrounding the NATO force, saying the German army will only provide special aircraft to transport wounded if this proves necessary.
Posted by: Steve || 05/03/2004 10:28:15 AM || Comments || Link || E-Mail|| [286 views] Top|| File under:
Spanish Dhimmi Continues
A statue in a Spanish cathedral showing St James slicing the heads off Moorish invaders is to be removed to avoid causing offence to Muslims. Cathedral authorities in the pilgrim city of Santiago de Compostela, on Spain's north west coast, plan to move the statute to the museum. Among the reasons for the move is to avoid upsetting the "sensitivities of other ethnic groups".


Cuz we all know how "sensitive" muslims are.


The statue of St James "the Moor-slayer" is expected to be replaced by one depicting the calmer image of St James "the Pilgrim", by the same 18th century artist, Jose Gambino. The Saracen-slaying image of St James, or Santiago in Spanish, is a symbol of the fight between Christianity and Islam and the reconquest of Spain from eight centuries of Moorish rule before 1492. The saint is said to have appeared to Christian troops fighting Moorish army at the Battle of Clavijo in 844, the crusaders rallying to the cry of "Santiago y cierra Espana" - "St James, we will reconquer Spain".
Cathedral authorities insist the timing of the decision has nothing to do with the 11 March bombings in Madrid, which an Islamic group is alleged to have carried out.


Keep saying that, I'm sure someone will believe you.




Alejandro Barral

, president of the cultural commission for the cathedral council, told BBC News Online: "This is not an opportunistic decision. This is not through fear of fanatics of any kind and nothing to do with 11 March or 11 September."


Right. Sure. Not connected at all.


He said the decision was taken a few years ago, but simply had not yet been implemented. Mr Barral said the idea was to try to take the image of the saint back to its origins - St James as the apostle or pilgrim who took the word of Jesus to the Iberian Peninsula. The Baroque image of a sword-wielding St James cutting the heads off Moors is not a very sensitive or evangelical image that fits the teachings of Christ, he added.


And it certainly doesn't fit the current leadership of Spain.


The statue, when it is eventually moved from the chapel in the cathedral, is not likely to be hidden from the six million pilgrims and tourists who visit the city every year. It is due to take its place alongside dozens of other images of St James in the cathedral museum.


This is another piece of evidence that there have been more demands and threats against Spain that the current government hasn't made public.
Posted by: Steve || 05/03/2004 9:27:34 AM || Comments || Link || E-Mail|| [304 views] Top|| File under:
Suspect in Serbian PM Slaying Surrenders
The alleged mastermind of the assassination of Serbia's prime minister may appear in court and testify as early as next week, a judge said Monday after the suspect's surprise surrender. After eluding arrest since the March 2003 assassination of Zoran Djindjic, Milorad Lukovic surrendered to police late Sunday night and was taken to Belgrade's Central Prison to await charges that the notorious paramilitary fighter organized the plot. Lukovic may testify on May 10, the next hearing in the Djindjic assassination trial, said Judge

Maja Kovacevic

of the special court handling the high-profile case. The sudden surrender triggered speculation about what induced Lukovic, who was also sought in connection with several other high-profile murders and abductions, to turn himself in. He has been on trial in absentia since December, along with five other suspects, in the slaying of Serbia's first democratic prime minister since World War II. "I don't believe that he surrendered spontaneously," said

Rajko Danilovic

, a lawyer for Djindjic's family. "I am afraid that his surrender is part of a deal, that somebody promised him something," Danilovic said. He accused Serbia's current, nationalist government, led by Djindjic's former foes, of waging an "orchestrated media campaign aimed at portraying victims as villains and villains as heroes."
Posted by: Fred || 05/03/2004 7:34:15 AM || Comments || Link || E-Mail|| [299 views] Top|| File under:
Turkish Police Detain 16 24 People
Turkish police have detained 16 suspected Islamic militants believed to have been planning a bomb attack during a NATO summit in Istanbul in June, which President Bush is expected to attend, police said Monday. Police detained the 16 in an operation in the northwestern province of Bursa, a police statement said. It said the suspects were members of the Ansar al-Islam, a group linked to the al Qaida terrorist network, but gave no further details. The NATO summit will mark the formal entry into the alliance of Romania, Bulgaria, Latvia, Estonia, Lithuania, Slovenia and Slovakia.

Followup, from Beebs...
At least 24 militants planning to bomb next month's Nato summit in Istanbul have been arrested, Turkish police say. The suspects - held in Bursa and Istanbul - were members of the radical Islamic group Ansar al-Islam. Guns, explosives, bomb-making booklets and 4,000 CDs with training advice from Osama Bin Laden were also seized. Sixteen of the suspected militants were arrested in Bursa, a city about 250 kilometres south of Istanbul. The rest were held in Istanbul. "The organisation has been neutralised in a successful operation while in the stage of planning attacks," Bursa governor Oguz Kagan Koksal was quoted as saying by Turkey's Anatolia news agency.

US President George W Bush and other world leaders are due at the summit being held on 27 and 28 June. With up to 50 world leaders scheduled to attend, Turkey is under pressure to ensure security is water-tight for the Nato summit. Fears of attacks have been heightened since the four suicide bombings in Istanbul last November. Sixty-two people were killed and hundreds injured when two synagogues, the British consulate and HSBC bank were targeted in Turkey's largest city.
Posted by: Fred || 05/03/2004 4:27:31 AM || Comments || Link || E-Mail|| [700 views] Top|| File under:
Fifth Column
Indymedia advocates "fragging" American officers
Lt. Smash found this lovely sentiment from a "peace" advocate at the Portland Indymedia site:

Write a letter to a soldier to let him/her know what people really think of this war. Send a photo of a dead Iraqi civilian. Send a photo or message about an anti-war protest... Outreach to soldiers is the best way to persuade them to stop killing civilians. Maybe they will even begin fragging (killing their officers) like in Vietnam. It's worth a try...

Emphasis added. Hat tip to the Instapundit, who comments, "They're not antiwar: They're just on the other side."
Posted by: Mike || 05/03/2004 10:04:32 PM || Comments || Link || E-Mail|| [395 views] Top|| File under:
Look who's teaching
EFL


A top textbook consultant shaping classroom education on Islam in American public schools recently worked for a school funded and controlled by the Saudi government, which propagates a rigidly anti-Western strain of Islam, a WorldNetDaily investigation reveals.

The consultant, Susan L. Douglass, has also praised Pakistan's madrassa schools as "proud symbols of learning," even after the U.S. government blamed them for fueling the rise of the Taliban and al-Qaida.

Douglass, routinely described as a "scholar" or "historian," has edited manuscripts of world history textbooks used by middle and high school students across the country. She's also advised state education boards on curriculum standards dealing with world religion, and has helped train thousands of public school teachers on Islamic instruction.
Posted by: Dragon Fly || 05/03/2004 7:04:41 AM || Comments || Link || E-Mail|| [309 views] Top|| File under:
Americans should be wary of their European Allies
Via Occam's Toothbrush and Dennis Boyles:



SNIP --

The meat:

We entered World War II too late and only after we were attacked. Our foreign policy is either too insular, or we are resented for nation building. When we captured Saddam Hussein in December, we were terribly inconsiderate in the way we announced it. The only true ally we have in Europe is British Prime Minister Tony Blair, who has broken ranks with some of his own party members and his own Labor constituency. We must win this war and we must be careful not to partner with those who secretly -- and not so secretly -- want to see us lose.

Posted by: Anonymous2U || 05/03/2004 12:02:30 AM || Comments || Link || E-Mail|| [464 views] Top|| File under:
Home Front: Politix
Backfire: Nightline "Death Reading" loses Audience in Sweeps week
Drudge: 'NIGHTLINE' RATINGS DOWN IN MAJOR CITIES WITH DEATH LIST; LOSES AUDIENCE FROM PREVIOUS FRIDAY WITH READING OF IRAQ WAR CASUALTIES... DEVELOPING... ABCNEWS SPECIAL HITS 9 SHARE IN NYC [FLAT FROM PREVIOUS WEEK]; 14 SHARE IN L.A.; 11 SHARE CHICAGO [DOWN FROM 15 SHARE PREVIOUS FRIDAY ]; 8 SHARE IN PHILLY [OFF FROM 11 SHARE]...
Posted by: Frank G || 05/03/2004 12:17:23 PM || Comments || Link || E-Mail|| [388 views] Top|| File under:
Home Front: WoT
Nonprofit Group To Build Homes for Disabled Troops
Note: From Defense Link: Not Edited at all. Put it under Home Front WoT because I thought it was the most suitable choice.


Concerned about the welfare of troops returning home with disabilities from the war on terror, a new nonprofit group is raising money to build houses adapted to their needs. Homes for Our Troops is the brainchild of John Gonsalves, a construction supervisor from Wareham, Mass., who said he was struck by television news accounts of a humvee driver in Iraq who lost two legs during a rocket-propelled grenade attack. "I remember watching that and wondering, 'What happens to him from here?'" Gonsalves said. Gonsalves said that news story inspired him to volunteer his services to an organization that builds houses for disabled troops — but he couldn't find one. "That planted the seed for Homes for Our Troops," he said. "I knew that if I didn't get a group together and try to do this, it would haunt me the rest of my life."

When he launched Homes for Our Troops, Gonsalves admitted that he "knew nothing about nonprofits, but I did know how to build a house." He'd built houses adapted for people with special needs, incorporating ramps, wider doors and hallways, and lower sinks and counters, among other features. Today, seven weeks after Homes for Our Troops began raising money, more than $100,000 in donations has rolled in, as well as $50,000 in labor and building materials. "Feedback has been phenomenal," said Gonsalves, who said he has received donations from all over the United States.

Homes for Our Troops hopes to break ground soon for its first project, a house for Sgt. Peter Damon, a Massachusetts National Guard soldier who lost his right arm above the elbow and his left hand and wrist in Iraq when a Black Hawk helicopter tire he was changing exploded. Gonsalves said he hopes to have several houses under construction by this summer if fundraising continues at its current pace. "There's more than enough money in this country to do something like that," he said. He encourages donors to give, regardless of the amount. "It doesn't have to be a large amount. It all adds up," he said.

Gonsalves said Homes for Our Troops is a way for Americans — many of whom he said have gone on with their daily lives with little personal contribution to the terror war or awareness about how to make one — to help repay the debt they owe to the men and women in uniform. "The war on terror is something the American people should all be a part of — not just the people on the front lines in Afghanistan and Iraq," Gonsalves said. "As Americans, we have a responsibility to do more for our veterans who are out there fighting every day and putting their lives on the line." To make a donation to Homes for Our Troops, visit the organization's Web site or write: Homes for Our Troops, Inc., P.O. Box 615, Buzzards Bay, MA 02532.
Posted by: penguin || 05/03/2004 7:21:23 PM || Comments || Link || E-Mail|| [293 views] Top|| File under:
Injured prison guard urges harsh sentence for al-Qaeda leader
A former federal prison guard wants to set the record straight about an assault by an alleged top aide to Osama bin Laden: He says the stabbing that left a sharpened comb stuck in his left eye was even more brutal that the government has revealed.

Louis Pepe, 46, said he plans to speak at Mamdouh Mahmud Salim's sentencing set for Monday because he is outraged Salim could face as little as 18 to 21 years in prison for the attack that was carried out during an attempted prison break in 2000.

"I hate to go, but I got to go," said Pepe, who was left with limited vision and brain damage.

Pepe recalled that the last words he heard before he was stabbed in the attack by Salim and an accomplice, Khalfan Khamis Mohamed, were: "Now I'm going to kill him."

Salim still faces trial and a possible life sentence on conspiracy charges in the 1998 bombings of two U.S. embassies in Africa. The attacks killed 224 people, including 12 Americans. Mohamed is serving a life sentence after his conviction in the embassy bombings case, which included charges related to the stabbing.

In an interview Sunday with The Associated Press, Pepe sat in his wheelchair in a small room in the Queens house where he lives with his parents. A white cowboy hat signed by corrections officers he trained rested on a shelf above him.

Pepe said the government and Salim have combined to sanitize what happened on Nov. 1, 2000, portraying the assault as quick and almost entirely Salim's doing after the guard failed to handcuff the inmates.

Pepe said he will tell the judge how he properly handcuffed the inmates before they slipped free, blinded him with hot sauce, beat him repeatedly and even tried to rape him before stabbing him to get his keys in a bid to free other suspected terrorists.

"Both of them did it, not just one," Pepe said excitedly, his right eye wide open and a piece of gauze resting in the socket where the left eye used to be.

"They started, 'Bam, bam, bam, bam!'" he said, shouting as he thrust his fist and arm down repeatedly in a re-enactment.

Pepe said the attack lasted an hour, rather than the 20 minutes that prison authorities maintain it took for help to arrive from less-isolated parts of Manhattan's Metropolitan Correctional Center.

Prison authorities say a videotaping system didn't function properly that day so it was impossible to verify how much time passed.

Pepe's memory seems unimpaired, though the brain damage he suffered leaves him with speech difficulties and an inability to read.

Pepe described how he resisted throughout the attack, even giving the inmates his house keys when they demanded his prison keys. He said the inmates scrawled the sign of the cross in his blood on his chest before they left him for dead.

In the end, Pepe walked out of the cellblock, the sharpened comb still stuck in his eye.

He said Sunday that he had warned the government before the attack not to let terrorism inmates bunk together or be issued sturdy plastic combs and condiments such as hot sauce and honey.

"You gotta be careful," he said. "You never know what they're going to do."

For more than two years, Pepe was hospitalized. He suffered a stroke that left him partially paralyzed, along with pneumonia, a collapsed lung, seizures, infections, a blood clot and high fevers. He underwent brain surgery and spent three weeks in a coma.
Posted by: Dan Darling || 05/03/2004 3:59:36 PM || Comments || Link || E-Mail|| [413 views] Top|| File under:
Hearing for soldier linked to al-Qaida
Hearing for soldier linked to al-Qaida

National Guard Spc. Ryan Anderson of Lynnwood is accused of trying to pass information to the enemy.

By Brian Kelly
Herald Writers

A Lynnwood soldier accused of trying to pass information to the al-Qaida terrorist network will have has first military court appearance on May 12, U.S. Army officials said Friday.

National Guard Spec. Ryan Anderson, 26, was arrested and placed in a military jail at Fort Lewis in February following a sting operation run by several federal agencies. He is accused of trying to give pieces of his personal identification and sketches of Army tanks to the terrorist organization.

Scheduled is an Article 32 hearing under the Uniform Code of Military Justice. It is expected to start May 12 and last two days.

"It's almost equivalent to a grand jury," said Joe Hitt, a Fort Lewis spokesman.

The prosecution and defense attorneys will present evidence. Anderson will be there for the hearing, which will take place before a hearing officer.

After all the evidence is presented, the hearing officer will come up with a recommendation to be presented to Lt. Gen. Edward Soriano, the commanding officer of I Corps at Fort Lewis, Hitt said.

Soriano will make the final decision on whether Anderson will face a court martial, and what the charge or charges would be.

Only a few reporters will be allowed into the hearing because of limited space. Other reporters will watch the proceedings on closed-circuit TV at a nearby media center.

The Army is also prohibiting the media from photographing Anderson or the proceedings. A court artist will be brought in to sketch Anderson during the hearing.

Anderson is being held at the Ford Lewis Regional Corrections Facility. He was arrested as he was preparing for deployment to Iraq with his unit, the 81st Armor Brigade. His job was to operate an M1A1 Abrams tank, one of the Army's main battle tanks.

Charging papers released by the Army say Anderson tried to give intelligence to the enemy on Jan. 23 and Feb 10 about Army troop strength, movements, equipment, tactics and weapons systems.

Papers also accuse him of offering to tell al-Qaida "methods and means of killing U.S. Army personnel and destroying U.S. Army weapon systems and equipment."

Anderson is a 1995 graduate of Cascade High School who attended Washington State University. He grew up in Everett and converted to Islam about five years ago.

Among other things, the charging papers accuse Anderson of trying to give away a computer disk with his passport photo, driver's license and a business card-sized receipt used by soldiers to check out weapons from the unit's armory.

He handed the items over to military personnel posing as al-Qaida members on Feb. 9 in Lakewood and Feb. 10 in Seattle, the papers allege.

Attempts to aid the enemy are punishable by imprisonment or death, according to military rules.

Reporter Jim Haley: 425-339-3447 or haley@heraldnet.com.


Posted by: unknownone || 05/03/2004 1:41:25 PM || Comments || Link || E-Mail|| [283 views] Top|| File under:
Fear-mongering Focus: Data Show Different Spy Game Since 9/11
WaPo - Focused not upon results, but fearful stats. Ooooh. I'm all askeered. Of course, keeping the Islamofascists from killing us gets nary a passing glance in this Classic WaPo piece. Hmmmm, I wonder why?


Justice Department Shifts Its Focus to Battling Terrorism
By Dan Eggen and Susan Schmidt
Washington Post Staff Writers
Saturday, May 1, 2004
For the first time, the number of secret surveillance warrants issued in federal terrorism and espionage cases last year exceeded the total number of wiretaps approved in criminal cases nationwide, according to new statistics released yesterday.

The data provide further evidence of how the Justice Department and the FBI have shifted their focus from traditional criminals to suspected terrorists and their associates, and mark a milestone in the history of domestic surveillance by U.S. law enforcement agencies, government officials and legal and privacy experts said.

Federal and state courts authorized the use of wiretaps and other electronic surveillance in 1,442 criminal cases last year, according to data released yesterday by the Administrative Office of the U.S. Courts. By comparison, the FBI says the number of warrants filed last year with the secret Foreign Intelligence Surveillance Court in Washington jumped to more than 1,700.

The volume of secret wiretaps has grown so rapidly over the past two years that the Justice Department has fallen behind in processing applications, resulting in serious "bottlenecks," according to a recent report by the commission investigating the Sept. 11, 2001, attacks. The report said the approval process "continues to be long and slow" and that the requests "are overwhelming the ability of the system to process them."

Although the government does not provide details about the secret warrants, officials and legal experts said the two sets of statistics provide a reliable measure of the types of surveillance conducted by state and federal law enforcement agents. Intelligence warrants can also include physical searches, but current and former government officials familiar with the process say that nearly all involve some form of electronic surveillance.

The monitoring allowed under the Foreign Intelligence Surveillance Act in terrorism and espionage cases, as opposed to criminal investigations, can be far more aggressive and wide-ranging, can last longer, has fewer restrictions and may be approved even if law enforcement agents do not meet standards of probable cause for criminal cases.

"This really amounts to the first statistical proof that the Justice Department has redefined its mission and has undergone a fundamental shift in the way it conducts surveillance," said David L. Sobel, general counsel at the Electronic Privacy Information Center, which monitors government surveillance policies. "The fact that it is now a secret court that is overseeing the majority of surveillance activity, in cases that do not require probable cause, does raise significant privacy and constitutional issues."

The latest statistics come amid an ongoing national debate about the use of the USA Patriot Act, which was passed shortly after Sept. 11, 2001, and gave the FBI broader power to search and surveil. President Bush in recent weeks has called on Congress to make permanent some controversial portions of the law that are due to expire in 2005.

The House Judiciary Committee is set to consider legislation next week that would expand the government's ability to conduct surveillance.

Officials stressed that in urgent cases, Attorney General John D. Ashcroft may circumvent the backlog of FISA warrant applications by seeking emergency orders while awaiting approval of standard warrants.

They said a task force of 10 FBI and Justice Department lawyers has recently been assigned to plow through the backlog of cases. Ashcroft also decided two weeks ago that FBI agents should send their requests directly to the Justice Department, rather than to FBI headquarters, for initial legal review, officials said.

In addition, FBI spokesman Ed Cogswell said 12 bureau lawyers are being transferred to the Office of Intelligence Policy and Review at Justice, where the applications are drafted. Previously, FISA requests from field offices were first sent to those FBI lawyers for a review of legal sufficiency.

Justice Department spokesman Mark Corallo said more lawyers are being assigned to work with the 44 lawyers who now handle the applications, along with three more supervising lawyers. "What you have is a system that since 9/11 has seen an enormous increase in activity without an enormous increase in personnel," Corallo said.

The Patriot Act and a landmark 2002 decision by a secret appeals court substantially broadened the government's use of electronic surveillance under FISA. The legislation allowed the FBI to seek such warrants not just in cases in which the primary objective is intelligence gathering, but when criminal prosecution is the primary goal. The number of FISA applications has mushroomed as a result.

The number of FISA warrants filed in 2003 was an 85 percent increase over the total in 2001, when 934 applications were approved, according to statistics provided by the FBI in April to the commission investigating the terrorist attacks. The Justice Department is scheduled to formally release a final number tomorrow.

By comparison, wiretaps approved by regular federal courts -- including surveillance sought by the FBI in traditional criminal cases -- totaled 578 last year, according to the statistics released yesterday by the U.S. courts office. The rest, 864, were issued by state courts, primarily in the Northeast, Florida and California, the statistics show.

Timothy Edgar, a lawyer at the American Civil Liberties Union, said the increase in secret surveillance warrants shows that "the Bush administration is using spy-hunting tools to sidestep the basic protections that exist in criminal cases."
© 2004 The Washington Post Company


Harumph! How DARE the Justice Dept use the tools included in the Patriot Act which were intended for its use! Why, it's, it's, it's a scandal! Sheesh. 'Tards. If the Izzoids manage to hit again in the US, I hope they start with the asshat press.
Posted by: .com || 05/03/2004 1:57:15 AM || Comments || Link || E-Mail|| [299 views] Top|| File under:
Southeast Asia
Southern Thailand - 'Who You Gonna Call? - "Jihadi-busters"
Bush offers to set up US military base
The United States has offered to set up a military base in Thailand following violence in the deep South attributed to Islamic separatists, according to a source familiar with security affairs. US President George W Bush made the offer to Prime Minister Thaksin Shinawatra to help |solve regional security problems amid increased fears about the involvement of international terrorists, Metha Matkhao, coordinator for a non-government human rights organisation, said yesterday. Metha, who said he learned about the US offer from a reliable security source, called on the premier and the National Security Council to explain what Bush had offered. "This is a very important issue and requires public participation in making a decision. If the government agrees to the offer, the country will be placed in a bad light in the eyes of Muslims all over the world," Metha said.
Like, maybe the world's Muslims viewed as "good light" the fact that Thailand took the gloves off and gunned down terrorists holed up in a mosque last week?
Another source said Bush had also secretly offered to send anti-terrorist forces to fight alongside Thai soldiers in the South, an arrangement similar to the military assistance the US provided to the Philippine government to help it suppress an Islamic rebellion on the island of Mindanao.
Posted by: Lone Ranger || 05/03/2004 9:42:39 PM || Comments || Link || E-Mail|| [316 views] Top|| File under:
Indonesian financing terrorism in the Philippines
An alleged member of the Jemaah Islamiyah (JI) terror network, Sammy Abdulagani, has claimed that an Indonesian citizen named Usman led and financed terrorism in the Philippines.

ANTARA reported on Monday Abdulgani, 24, told policemen that s given 10,000 pesos (about Rp2 million) to carry out Usman's latest order to bomb some places in Mindanao before the police arrested the Pilipino man last April.
Posted by: Dan Darling || 05/03/2004 3:54:44 PM || Comments || Link || E-Mail|| [292 views] Top|| File under:
The road to jihad in Thailand
Twenty-nine-year-old Makasan Halee sits cross-legged on the bare concrete floor of his family home and vows vengeance against his father's killers. "I am so angry now that I will kill to defend my family and my faith," says Makasan. "I want revenge." Crowded around him in the front room of his modest house last Thursday are a couple of dozen grieving, enraged relatives and friends. Along with several hundred other impoverished rubber tappers, Makasan lives in Som, a dusty village situated in Pattani province in Thailand's deep south. The villagers are mourning the loss of Makasan's 63-year-old father, Mae Ai Halee, whom they buried just 12 hours previously in a nearby rubber plantation, his face and hands contorted from the pain of his death, his groin and chest riddled with bullets.

Two days earlier, Makasan had watched his father pack a clean shirt, two sarongs and his prayer beads in preparation for what Mae Ai told him would be a pilgrimage to an ancient and holy mosque in the nearby town of Pattani. The next night Makasan found himself lining up outside the Thai military headquarters in Pattani to collect his father's corpse. Military officials described to Makasan how, together with 31 other men, six of them from Som, his father attacked a police checkpoint, killed two officers, then retreated inside the crumbling, red brick Krue Se mosque to launch a defiant stand against the might of the Thai military. When the automatic-weapon fire had ceased and the tear gas had cleared nine hours after the siege began, all 32 lay dead, their bodies lying in bloodied heaps on the stone floor of the mosque. It was not the only blood spilled that day. In an unprecedented outbreak of carnage that has stunned this predominantly Buddhist nation, 108 Muslims were killed after a series of apparently coordinated attacks on police posts and government installations across three provinces in the south. Five members of the security forces also died.

Eyewitnesses describe Makasan's father as the emir, or head, of the group that took over the mosque. But Makasan and his fellow villagers refuse to believe that Mae Ai was the leader of the Krue Se militants. The Mae Ai they knew couldn't be the same man who, it is suspected, initiated the killings by slashing to death an unsuspecting policeman with a machete. "My father just went to the mosque to pray," Makasan says, barely able to contain his fury. "He was a good Muslim, and the Thai army killed him."

With scores of other sons, brothers and fathers likewise vowing revenge, Thailand's south, home to most of the nation's 6 million Muslim minority, is again a powder keg ready to explode. Now the scale and ferocity of the April 28 violence is forcing Thais to confront the reality that Islamic militancy in the south has escalated into a national crisis. The morning after the killings, "Thais woke up to a new reality," editorialized Bangkok's The Nation newspaper. "What happened... may change Thailand forever."

The most profound—and dangerous—fallout is the potential internationalization of what had previously been a local problem. The image of non-Muslim security personnel firing rocket-propelled grenades and M-16s as they storm the most sacred mosque in Yala province could serve as a rousing recruitment ad for Islamic radicals worldwide to join the jihad in Thailand. "There's a real danger that militants from Malaysia, Indonesia or the Arab world will now become involved in Thailand's internal conflict," says Anusorn Limmanee, a political scientist at Chulalongkorn University in Bangkok. Any involvement by outside extremists would also raise another grim specter: the possibility that the militants might turn their sights on the millions of foreigners who flock to Thailand's beach resorts, dealing a body blow to the country's chief source of foreign currency, its $7 billion-a-year tourism industry. Ominously, one Islamic separatist group that had been quiet for decades, the Pattani United Liberation Organization (P.U.L.O.), published a warning to foreign tourists on its website within 24 hours of the killings. The message, addressed to "Dear People of the World," said: "Persons who plan to visit Thailand NOW are warned not to travel to Pattani ... Pattani people are not responsible for what happens to you after this warning." The notice pointedly includes the tourist havens of Phuket and Krabi, a few hours' drive away. Already, the U.S., Britain, Australia, New Zealand and Malaysia have advised their citizens to avoid Thailand's south.

Any escalation of violence will depend, of course, on the leadership, organizational ability and funding of the handful of small separatist groups in the south. But even the most basic information about these groups—the size of their memberships, how much they cooperate with one another, what links they have to international militant Islamic groups such as al-Qaeda and Jemaah Islamiah (JI)—remains largely a mystery. "Most of the groups have been dormant for years," says a Malaysian intelligence official in Kuala Lumpur, so they have largely fallen off the radar. But, he adds, while relatively few in numbers, the militants have remained active. "They were waiting for the right time, doing their networking. Based on ground reports, we believe the various groups have now come together to forge a stronger alliance against the Thai government." The best indication of this is the increasingly frightening trail of destruction the south has witnessed lately: since the start of the year, some 70 security personnel, teachers, Buddhist monks and other non-Muslims have been killed; hundreds of automatic rifles and nearly a ton of explosives have been stolen; and scores of government buildings, including schools, have been burned down apparently for teaching Thai language and culture (the Muslims traditionally speak Malay). "It is clearly recognizable that these groups are in the early stages of arming themselves and training," says Rohan Gunaratna, a Singapore-based expert on terrorism. "There is much more bloodshed to come."

A succession of events has combined to breathe new life into the dying embers of the southern Muslims' separatist cause. First came the 9/11 attacks in the U.S. and the accompanying global revival of radical, jihadist Islam, fueled by the U.S.-led wars in Afghanistan and Iraq. Coupled with that was a crackdown in Malaysia that saw many militants fleeing back across the notoriously porous border into southern Thailand. But the biggest factor, say critics of Thai Prime Minister Thaksin Shinawatra, has been the central government's hardball approach to the south since he came to power.

A policeman before becoming a businessman and a politician, Thaksin is trying to play both good and bad cop. He has repeatedly pledged to divert more development funds to the south. But he also declared martial law in the area immediately after a Jan. 4 raid on a Thai army base there, ordered more troops to the region, and abandoned a program that emphasized cooperation between the military, the police and community leaders. Instead, Thaksin gave sole responsibility for public security to the police, who are reviled by the Muslims because they consider the cops corrupt and insensitive to Islamic customs. Widespread arrests and mysterious disappearances soon followed. One notorious case was the recent and still unsolved disappearance of Somchai Neelahphaijit, a Muslim lawyer who was defending four men accused of membership in JI. Four policemen have been detained as suspects in his disappearance, but no charges have been filed. In recent months, says Kraisak Choonhavan, head of the Senate committee on foreign affairs: "The police have arrested a lot of highly respected [Muslim] people in the community. That really feeds anger and resentment against the government." Vairoj Phiphipakdee, an opposition lawmaker and Muslim from Pattani who has met with gangs that have shot policemen and burned schools, says he has observed a marked change in the separatist cause over the past two years. Back then, he estimates, there were fewer than 20 hard-core separatists in the south. Now, he says, "I believe it's a full-blown separatist revolt involving hundreds of people—and it came about because of mistakes in government policy."

Domestically, Thaksin's tough stance in the south has seemed to draw support from many non-Muslim Thais. His approach has certainly worked in other problem areas: opinion polls showed widespread backing for his recent antinarcotics campaign that saw more than 3,000 alleged drug dealers killed, many of them in unexplained circumstances. But none of this has helped Thailand's international reputation, says Sunai Phasuk of Human Rights Watch in Bangkok: "Thailand is now a country that has a problem with terrorism. Thailand is now a country that has a problem with treatment of religious minorities. Thailand is now a country that has a problem with the rule of law and human rights. That's the new image of Thailand."

Baba Lukman personifies the south's rage against Bangkok. A slightly built man in his 50s, he is a self-confessed separatist fighter who leads a cell of militants aligned to a group calling itself New P.U.L.O. (According to Andrew Tan, a regional security expert at Singapore's Nanyang Technological University, New P.U.L.O. is one of six main groups that have recently pooled their resources under a single banner, Bersatu, the Malay word for united.) In what is a rare interview with a southern Thai militant, Time met with Lukman a few days prior to the April 28 bloodbath in a dimly lit room upstairs from a garbage-strewn alley in the Thai town of Sungai Golok, which borders Malaysia. Lukman, who insisted on conducting the interview at 3 a.m. for security reasons, says his group was responsible for the January raid on the army depot and also the torching of several government schools that month. His organization's goal: an independent Islamic state in Thailand's south. "We cannot compromise," he says, his voice muffled by the red-and-white check scarf covering most of his face. "The Thai government is not interested in talking to us. The fight will go on. We want independence. Nothing less than that."

Lukman, whose eyelids are outlined with a traditional makeup paste called kohl, a practice favored by some devout male Muslims, blames what he says is the brutality of the police and military for the upsurge of violent attacks by militants. "The Pattani people want to live in peace but Thaksin's government is arrogant. Most atrocities are carried out by the Thai government officials and they put the blame on us. When an attack or bomb blast happens, everyone thinks it's done by the freedom fighters." He adds bitterly: "Why are you reporters not writing about the hundreds of people who go missing from all the Muslim provinces?"

If the Thai government needs any further explanation for why men like Lukman are attracting an increasing number of recruits, it need only look at the village of Som. Last week, on the day of the killings, the Muslim residents gathered at the mosque and watched stone-faced as their dead—nine in total, six from the Krue Se mosque and three who allegedly raided a checkpoint in Mae Lan—returned in the back of pickup trucks. The corpses, wrapped in bloodstained sheets, were laid out on the tiled floor at the mosque entrance to be readied for burial. The villagers crowded the forecourt to watch as the sheets were lifted one by one to reveal the bullet-riddled bodies. While children as young as six years old looked on, female relatives kneeled and gently kissed the bloodied foreheads of their dead. Among the menfolk, the talk was of how these deaths were further proof of the brutality of the security forces. Surveying the corpses, village preacher Abdul Romae says, "These men are innocent, just like our Muslim brothers being killed in Iraq." For Makasan, the rubber tapper whose father was among those who died on April 28, his duty seems clear: "I am ready to kill."
Posted by: Dan Darling || 05/03/2004 3:36:21 PM || Comments || Link || E-Mail|| [355 views] Top|| File under:
Thailand boosts security in south
About 700 more troops have been sent to southern Thailand, the scene of bloody clashes last week between security forces and machete-wielding youths. They arrived as Prime Minister Thaksin Shinawatra announced that he believed the attacks were religiously motivated. The BBC's

Tony Cheng

says the statement marks a significant shift from Mr Thaksin's previous positions on who was responsible for the violence. Mr Thaksin last week blamed drug-crazed teenagers and armed bandits.


An easy mistake, drug-crazed machete-wielding teenage Islamo-fasists look a lot like drug-crazed machete-wielding teenage bandits.

The troops' arrival follows another attack on the authorities on Sunday night. In Yala province, three rounds of M-79 rockets were fired on a security post, and a government office was set on fire, police said. The government has so far given conflicting views on who is behind the violence - Mr Thaksin has blamed criminal gangs, while Defence Minister Chettha Thanajaro has said they were mounted by Muslim militants. On Monday Mr Thaksin seemed to come into line with that opinion.
"From our investigation," he said, "it is clear that there are people perverting religion." He went on to suggest that those involved in the attacks had been manipulated into doing so for religious reasons, and that they had been paid.


Rent-A-Mob, huh? And the money comes from?

A BBC correspondent in Bangkok, Tony Cheng, says the government has been very keen to play down the role of religion in the violence that has gripped the majority Muslim southern provinces since January. He says it fears further alienating the local population, who feel politically and economically isolated from the rest of the country.


That happens when you demand your own state.

The fresh contingent of troops arrives amid concerns among human rights groups and locals that excessive force was used in response to the violence. More than 100 youths were killed by security forces on Wednesday, after they carried out raids on police and army posts in three southern provinces. Our correspondent says many of the new troops who arrived on Monday have had experience in a multilateral peacekeeping force in East Timor, and are hoping those experiences will help them win the hearts and minds of the local population.

Posted by: Steve || 05/03/2004 9:12:08 AM || Comments || Link || E-Mail|| [295 views] Top|| File under:
Syria-Lebanon-Iran
Iranian Court Reimposes Death Sentence
An Iranian court reimposed a death sentence Monday against a university professor who criticized clerical rule, a judicial official told The Associated Press. The original sentence handed down to Hashem Aghajari in November 2002 infuriated students and led to some of the biggest demonstrations in years. The death sentence was reinstated by a court in Hamedan province in western Iran, said

Zekrollah Ahmadi

, the chief judiciary official in the province. Aghajari was convicted in 2002 of insulting Islam and questioning the rule of hard-line clerics. He was condemned to death, banned from teaching for 10 years, exiled for eight years to three remote cities, and sentenced to 74 lashes.
Iran's Supreme Court lifted the death sentence in February 2003, saying the charges were inconsistent with what Aghajari had said in the speech that triggered his prosecution.


Guess supreme courts aren't what they used to be.
Posted by: Steve || 05/03/2004 12:36:34 PM || Comments || Link || E-Mail|| [293 views] Top|| File under:
Terror Networks
Aussie stocks help fund al-Qaeda
Via an American in Toronto


AL-QAEDA is secretly investing in blue-chip Australian stocks and using the profits to help finance terrorism. British intelligence agencies have established the terror group is also targeting top technology and defence corporations in Australia, Singapore and other Pacific Rim countries. They say al-Qaeda is laundering billions of dollars it earns through drug-running, with the help of China's Secret Intelligence Service. ...


Oh, yeah! Our work is never done, is it?
Posted by: Anonymous2U || 05/03/2004 12:30:38 AM || Comments || Link || E-Mail|| [325 views] Top|| File under:
Afghanistan/South Asia
Afghan Government Resists Saudi Abduction and Enslavement of Children
Afghanistan's Interior Ministry is calling attention to the growing problem of child abduction. Children from all over the country are being kidnapped and taken abroad for sexual servitude, slave labor, and illicit organ donation. The Interior Ministry last year made 100 arrests in connection with child trafficking. But officials say the problem is only getting worse. .... The number of arrests made in connection to child abductions is increasing. And since 2003, Afghan police have rescued nearly 200 abducted children -- both boys and girls -- in different parts of the country.

"In the last two weeks, police in Kabul and other provinces, but especially in Kabul, rescued more than 16 or 17 children from the grip of their abductors."Last week on 29 April, Afghanistan's interior minister, Ali Ahmed Jalali, said that in the past two weeks alone, some 25 people have been arrested in connection with the kidnapping and trafficking of children. That compared with 2003, when a total of 100 such arrests were made. Jalali also said dozens of children were freed from their abductors in the wave of arrests. ....

Afghan children are being kidnapped on their way to school or while playing in parks. The Afghan interior minister says boys and girls are abducted for both domestic and international markets, to be used for sex or labor, or to provide human organs. Jalali said last year some 750 children were abducted and taken to Saudi Arabia. Only 250 of them have been brought back home. ....

Hengameh Anwari is an expert in children's rights at the Afghan Independent Human Rights Commission. Anwari says poverty and even tradition prompts some families to willingly send their children abroad through illegal channels. .... From a cultural and traditional point of view, many believe that by sending their children to places such as Pakistan, they can gain a better religious education. Consequently many families send their children to Pakistan and Saudi Arabia so that they study the Islamic teachings," Anwari said. Few parents realize, however, what awaits their children once abroad. Afghan children are sold by traffickers for use as manual labor, street beggars, or sexual slaves. In some cases, their kidneys are removed and sold on the illicit organ market. ....
Posted by: Mike Sylwester || 05/03/2004 11:21:35 PM || Comments || Link || E-Mail|| [392 views] Top|| File under:
Iraq-Jordan
Iraqi Official Says He Told Bremer About Prisoner Abuses Back in November
Former Iraqi human rights minister Abdel Basset Turki said US overseer Paul Bremer knew in November that Iraqi prisoners were being abused in US detention centres.

"In November I talked to Mr Bremer about human rights violations in general and in jails in particular. He listened but there was no answer. At the first meeting, I asked to be allowed to visit the security prisoners, but I failed," Turki told AFP on Monday. ....

The minister, whose resignation was formally accepted by the coalition on Sunday, said he told Bremer about his meetings with former detainees. "The prisoners I spoke to, they told me about how Iraqi prisoners were left in the sun on US bases for hours, prevented to pray and wash and left for two days on a chair and kicked at Abu Gharib," he said. ....

But Turki said he had not been aware of the activities uncovered in the US Army probe when he met Bremer. .... Turki resigned from his post on April 8 in anger over the US military offensives on Najaf and Fallujah and it was officially accepted Sunday by the coalition, the human rights ministry said Monday. ....
Posted by: Mike Sylwester || 05/03/2004 11:10:59 PM || Comments || Link || E-Mail|| [326 views] Top|| File under:
Afghanistan/South Asia
Woman Poisoned Afghan Schoolgirls So They Wouldn't Attend School
The Afghan president has blamed "terrorist elements" for the poisoning of three schoolgirls in the eastern province of Khost. Hamid Karzai said they were poisoned by people opposed to girls attending school .... He said the girls were in critical condition. However, a local official told AP news agency that they had recovered.

The official said the incident happened five or six days ago outside the city of Khost's only girls' school. "A woman gave poisoned fruit powder to the girls and told them to mix it with water and drink it," he said. "After a couple of minutes, they were unconscious."

Reports say a woman has been arrested in connection with the attack. Correspondents say extremists have mounted arson attacks on girls' schools in the past, but direct attacks on students are rare.
Posted by: Mike Sylwester || 05/03/2004 10:59:52 PM || Comments || Link || E-Mail|| [309 views] Top|| File under:
Iraq-Jordan
Iraq's Mysterious Vigilante Killers
Time

The dark blue Volvo sped toward the guard post near Najaf's Safi al-Safa shrine just as the muezzin began his evening call to prayers. Inside the car, three gunmen prepared to fire. Their targets were members of the Mahdi Army, a band of militants loyal to the firebrand Shi'ite cleric Muqtada al-Sadr, who has holed up in Najaf for the past month to avoid capture by the 2,500 U.S. soldiers surrounding the city.

As the Volvo neared the tiny brick-and-reed building, a gunman in the car opened up with his AK-47, hitting one of al-Sadr's men. Mahdi Army members say they ran the Volvo down, killing one of the three gunmen and capturing the remaining two. But other witnesses say the car disappeared into the night, its occupants unharmed. Either way, it was a blow for al-Sadr's army, which last month staged dramatic uprisings against coalition forces in several cities.


A Volvo? Masquerading as lefty college professors and yuppie NGO workers certainly seems like a good plan.



With the U.S. seeking to avoid an outright confrontation with al-Sadr's forces inside Najaf, the holiest city for Iraq's majority Shi'ites, a shadowy group of al-Sadr's rivals appears to be taking matters into its own hands. Locals say the gunmen in the Volvo came from a new group calling itself the Thulfiqar Army, seemingly named for a famed two-pronged sword that in Shi'ite tradition was used by Imam Ali, the martyred son-in-law of the Prophet Muhammad.

Two weeks ago, the group began distributing leaflets ordering al-Sadr to leave Najaf immediately or face death. Since then, residents say, Thulfiqar has killed up to four Mahdi Army militiamen, a figure challenged by al-Sadr officials, who claim the group is the invention of American propaganda. U.S. officials say they believe the group exists but have few clues about its composition. "We don't assess it to be a very large activity at this point," coalition spokesman Brigadier General Mark Kimmitt said last week.

Plenty of people have an interest in seeing al-Sadr and his ragtag army cut down. The cleric has little widespread support among mainstream Shi'ites. But al-Sadr's rise has alarmed senior Shi'ite clerics, who view him as an upstart demagogue. Al-Sadr's troops have regularly clashed with the more powerful Shi'ite militia known as the Badr Brigade.

Grand Ayatullah Ali Husaini Sistani, the most prominent Shi'ite leader in Iraq, has ordered all Shi'ite factions to avoid further confrontation with al-Sadr's men, fearing it would lead to fratricidal Shi'ite violence, but, Iraqi intelligence sources say, Thulfiqar could be a splinter faction of the Badr Brigade working independently. Those sources think Thulfiqar may also be receiving support from Iran's intelligence services, which may fear that al-Sadr's anti-U.S. militancy could jeopardize the expected establishment of a Shi'ite-dominated government.

Many residents of Najaf have tired of al-Sadr and his militia's thuggish ways. Out of earshot of Mahdi Army members, locals complain that al-Sadr's men raid shops for supplies, confiscate mobile telephones and arrest people on suspicion of spying. A pro-al-Sadr newspaper ran a picture last week of a man hanged by al-Sadr followers for "spying." Waving the photo, Muntadhar al-Khazali, 18, an al-Sadr loyalist, issued a threat to others: "Anyone who works against us, this will be their fate. We will never let Muqtada al-Sadr die. If America is such a great country, why doesn't it come and get him?" Perhaps because there's a reasonable chance that someone else will first.

Sheesh, Muntadhar, haven't you heard that harsh measures will only inflame the anti-Sadr resistance? Don't you read your own propaganda? What about cause and effect?
Deplorable as this sort of militancy is, we can expect it to continue until the root causes of American anger have been addressed.
— Reported by Hassan Fattah/Dubai and Meitham Jasim/Najaf




Posted by: Atomic Conspiracy || 05/03/2004 8:54:29 PM || Comments || Link || E-Mail|| [357 views] Top|| File under:
Letter from the front
This e-mail and others like it are making the rounds of retired USMC folks.
Again, operations have pulled me away from my intent to write you at least once a week. These last weeks have seen the RCT involved in combat operations across 1st Marine Division's area of operations. The nature of this fight has changed as we see terrorists, criminals, and thugs allied in a loose confederation of the weak and cowardly attempt to sow terror and disorder among the Iraqi people. They came out to fight us, and in that coming found themselves face to face with the cohesion, skill, and courage of a Marine rifle squad, platoon, company or battalion. We have defeated them in detail at every turn. In that coming this enemy also came face to face with Iraqi police, soldiers, and militia, some of whom demonstrated great courage in their efforts to rid their society of this scum. This cooperation between Iraqi citizens and your Marines has moved us closer to our endstate of an Iraqi society freed of these terrorists and able to provide for its own security and governance.

I can not tell you with certainty how the actions here are depicted in the press back home; but seek the truth from your fathers, husbands, sons, and uncles. There be terrorists here, and they bring with them the tactics of terror and torture and intimidation focused on the innocent Iraqi and civilian. This is an enemy determined to destroy a way of life and destabilize the Iraqi culture through a terror focused on the death and destruction of families and communities.

We are currently engaged in a campaign of this millenniums first world war. Unlike the last world war, the rest of the commerce of U.S. life proceeds apace and relatively untroubled. As Marines and Soldiers and Sailors in the Service of our nation and its citizens, we would have it no other way. That's does not, however, make the threat any less real or any less dangerous. This enemies ultimate goal is to kill us, to destroy our cities, murder our children, our neighbors and our citizens. We either complete process of defeating them here, or our children and grandchildren will have to do it for us. He has chosen to fight us here, and we will move forward in completing his destruction fighting with spirit and a happy heart.

It is a phenomenal experience to see the morale and determination of these Marines focus and grow as their efforts lead to success and victory. These young men are resilient, and even in the tragedy of lost or wounded buddies, they emerge stronger and more determined. They have the stuff of which their forefathers were made, and history will treat them with great honor.

RCT-7 remembers the sacrifices of those who gave their lives for their
country and its future.

Captain R. A. Gannon, Company L, 3d Bn, 7th Marines. on April 18, 2004, vic
Husaybah, Iraq.
1stLt O. Jimenez, 3d Bn, 4th Marines, on April 11, 2004, vic Fallujah, Iraq
LCpl C.B. Wasser, 3d Bn, 7th Marines, on April 8, 2004, vic Husaybah, Iraq
Cpl N. J. Dieruf, 1st LAR, on April 8, 2004, vic Husaybah, Iraq
LCpl E. Torrez, 3d Bn, 7th Marines, on April 9, 2004, vic Husaybah, Iraq
Cpl D. R. Amaya, 3d Bn, 4th Marines, on April 10, 2004, vic Fallujah, Iraq
LCpl T. L. Gray, 3d Bn, 4th Marines, on April 11, 2004, vic Fallujah, Iraq
LCpl M. J. Smith 3d Bn, 7th Marines on April 18, 2004, vic Husaybah, Iraq
Cpl G. F. Vanleuvan 3d Bn, 7th Marines, on April 18, 2004, vic Husaybah,
Iraq
LCpl R. Valdez, 3d Bn, 7th Marines, on April 18, 2004, vic Husaybah, Iraq.
Cpl C.A. Gibson, 3d Bn, 7th Marines, on April 18, 2004, vic Husaybah, Iraq.
Cpl J. L. Dunham, 3d Bn, 7th Marines, on April 14, 2004, vic Husaybah, Iraq.

Please keep their families in your thoughts and prayers.

Share their courage.

Colonel Tucker, Commanding Officer of 7th Marines Regiment
Posted by: Mercutio || 05/03/2004 2:03:21 PM || Comments || Link || E-Mail|| [281 views] Top|| File under:
Africa: Subsaharan
LRA field commander surrenders
ANOTHER LRA field commander, Maj. Acama, has surrendered to the UPDF with 30 fighters. Northern Uganda UPDF intelligence chief Lt. Col. Charles Otema-Awany said in Gulu yesterday that Acama surrendered inside Sudan during pursuit by the UPDF. "Maj. Acama came out on Thursday evening after the UPDF forced him to surrender with all his fighters. This is a big catch for us; just days after Joseph Kony's captain, Abola, surrendered and reported in Gulu with 28 fighters. This brings to 60 the number of rebels who came out this week," Otema-Awany said. Military reports earlier said Kony and his fighters were within the Kit II river valley in Sudan. Kony fled towards the Katire plains after the army dislodged him from the Imatong Hills. The army said Kony and his fighters were on the run trying to find other hideouts.

Meanwhile, army spokesman Maj. Shaban Bantariza said the army killed eight rebels in an ambush in Owiny Kibul in southern sudan on Saturday. He said the rebels were commanded by LRA chief Joseph Kony's ADC Lakony. He said some 30 rebels were trying to sneak into Uganda to pick food from another rebel group led by Odhiambo, when the UPDF ambushed them. Bantariza said the UPDF forces were commanded by Capt Mukorogo. He said the troops recovered four sub-machine guns from the rebels. "The rebels lost food including goats and chicken. We are now running after the scattered ones," he said.
Posted by: Dan Darling || 05/03/2004 3:57:12 PM || Comments || Link || E-Mail|| [295 views] Top|| File under:
Caucasus
Toe tag for 5 members of the Avdorkhanov gang
Five members of Akhmed Avdorkhanov gang were killed in the vicinity of Alleroi and Tsentoroi, Chechnya's Kurchaloi district. The gang leader, Avdorkhanov, who is a close associate of Aslan Maskhadov, is seriously hurt, a source in the regional headquarters for the anti-terrorist campaign in the North Caucasus told Itar-Tass on Sunday. Up to 50 members of Avdorkhanov gang attacked guards of Alleroi and Tsentoroi in the small hours of Saturday. One staff member of the Chechen presidential guard service was killed and four were wounded in the clash. The rebels' attempt to attack head of the presidential guard service Ramzan Kadyrov failed and they ran away. Two of the dead rebels have been identified as residents of Ishkhoi-Yurt, Gudermes district. The chase for rebels goes on.
Posted by: Dan Darling || 05/03/2004 3:53:53 PM || Comments || Link || E-Mail|| [275 views] Top|| File under:
Caucasus Corpse Count
At least 17 Russian servicemen and local policemen died in skirmishes and explosions staged by militants in Chechnya region in the last 24 hours.

Reports said seven servicemen were killed and two soldiers were injured in three separate clashes with militants in the Nozhai-Yurt and Kurchaloi district of Chechnya on Saturday. Seven militants were also killed in the clashes.

Two Chechen presidential guards were killed and two were wounded in a clash near the village of Tsentoroi in the Kurchaloi district on Sunday, while another presidential guard was killed in Grozny when the car he was travelling in hit a mine early on Sunday.

A local police officer was killed in a clash near the village of Kharachoi in the Vedeno district, which also killed two militants.

In response, Russian aviation and artillery attacked suspected militant bases in the Itum-Kale, Vedeno, Kurchaloi, Nozhai-Yurt and Gudermes districts of Chechnya.
Posted by: Dan Darling || 05/03/2004 3:42:15 PM || Comments || Link || E-Mail|| [307 views] Top|| File under:
Iraq-Jordan
CIA not involved in Abu Ghraib abuses
The CIA inspector general is conducting an investigation of the death of an Iraqi prisoner while being held at Abu Ghraib prison outside Baghdad, a senior CIA official said on Monday. But the official, speaking on condition of anonymity, said he was not aware that any CIA officers involved in interrogating prisoners there participated in the abuses depicted by recent photographs. "I know of no CIA officers involved in the abuses which are now so famously described," the official told Reuters. "There were a small number of prisoners at Abu Ghraib who are of interest to CIA, and a small number of CIA officers would periodically visit the prison to interrogate them," the official said. "But I don't know of anything which connects us to those particularly ugly photos," the official said.

The CIA inspector general was continuing an investigation into the death of the one prisoner who had been interrogated by CIA officers, the official said. "One prisoner at that prison who we were talking to did die, and so there is an ongoing IG investigation about why did that guy die," the official said. "But I don't have anything to connect us to the ugliness that went on there."



There's a place in the interrogation process for rough stuff — mostly sleep deprivation and psychological hammering. The objective is to extract information, and I can't work up much sympathy for the Bad Guys who're complaining we're "worse than Saddam." But there's no place for sadism. Anybody who's there to get their sexual jollies doesn't belong there.
Posted by: Dan Darling || 05/03/2004 3:34:05 PM || Comments || Link || E-Mail|| [272 views] Top|| File under:
Afghanistan/South Asia
The hunt for bin Laden
The most wanted man in the world is living among Edwardes's storied enemies of the world, the hard men of wild beards and wicked daggers with a long history of hobbling armies of faraway empires. Osama bin Laden, senior military and intelligence officials say, has forsaken his Arab bodyguards and, when the need arises, travels with a small number of Pashtun tribesmen in Pakistan's untamed borderlands. Here the fertile floor of the subcontinent pushes relentlessly skyward toward the high wastes of Central Asia, but it is not a trackless land. If anything, there are far too many tracks--narrow goat paths and steep, rock-strewn ravines, through which a single man and a handful of bodyguards can pass virtually without notice. This, say several senior military officials assigned to find bin Laden and, if necessary, kill him, is where the al Qaeda leader and other members of his terrorist organization spend their days and nights. "Why would you be on the Afghan side of the border," asks a commander of U.S. troops in Afghanistan who deals regularly with the Pakistani military, "if you had good sanctuary on the Pakistani side, and all you had to do was pay the tribal leaders?"

Odd as it may seem, Pakistan's tribal lands are perhaps the safest place in the world for bin Laden today. The reason arises from a welter of history, culture, and politics that has made America's global war against terrorism an infinitely more complicated challenge than it was in the days following the September 11 attacks, and not just because of the escalating violence following the fall of Saddam Hussein. Military and intelligence officials are quick to tell you that the terrorist threat to America and its allies didn't begin with bin Laden and won't end with his death or capture.

But spend a little time with the American soldiers and special forces troops scouring the Afghan side of the border for evidence of bin Laden and his confederates, and there's no mistaking how much capturing or killing him would mean.


Editing past a recount of the Waziristan debacle ...


Those kinds of things don't exactly inspire confidence among the U.S. commanders responsible for directing operations in Afghanistan and coordinating with the Pakistani military. The strategy they've worked out is known as "hammer and anvil," but it relies on Pakistani troops--particularly the elite 88th Brigade, a mountain-trained strike force--to flush al Qaeda and Taliban remnants from the tribal areas toward the border.

Just on the other side, American troops have established advanced fire bases, and special forces A-teams have set up small "A camps" high in the mountains near key passes and crossing points. American commanders who have met with Pakistani President Pervez Musharraf profess unqualified admiration for his determination to press the military effort in the tribal lands, despite legal constraints on military operations there and, more important, intense local opposition by tribal elders. Some ascribe Musharraf's determination to the two assassination attempts by al Qaeda that he survived within the past year. "For us, al Qaeda trying to kill him is a good deal,"said a senior commander who has met several times with Musharraf. ". . . He finally said, 'That ain't going to happen; I'm coming after you.' And then he [got] the support of the military to do that."

Well, sort of. Family ties between members of the Pakistani 11th Corps, which has conducted some operations in the tribal areas, and Pashtuns who live in the areas resulted in advance warning of several early raids on sanctuaries in the borderlands, U.S. officials say. "Before, it was a week's warning before they were going to go in, then it was four days," says a senior U.S. official, "and the last [time] I think it was one day." After that fight, soldiers of the 88th Brigade discovered a mile-long tunnel leading to the Afghan border, the entrance to which was concealed in a high, mud-walled compound with dug-in fighting positions. U.S. soldiers have provided counterterrorist training to Pakistani and other troops in the region and some training in mountain warfare. They also hope to provide more night-vision goggles and special assault helicopters, but as one general said, "money's a problem."

So, it seems, is morale, at least among some of Musharraf's troops. "I'm not real certain that the Pakistani Army is really shot in the ass with doing some of the really difficult kind of fighting and stuff that's up there," this commander said. "And I'm not sure they're acclimated to that, and I'm sure they don't like it very much." Just a few days ago, General Hussain signed a lenient truce with a tribal leader in Waziristan whose pro-al Qaeda fighters killed about 80 Pakistani troops. Pakistani officials nevertheless insist that they are determined to succeed in the tribal lands. "I admit that we have conceded heavy losses in encounters with the terrorists," says a senior official, "but this is part of the game. Still, we are committed to clean this area. Now it is better for the terrorists to surrender, or get ready to die."

Complicating the challenge for President Musharraf is not just the fierceness of the Pashtuns, who also inhabit much of southern and eastern Afghanistan, but the implacable tribal laws by which they govern themselves. The four key laws are known, collectively, as the Pashtunwali.The first is the law of the jirga, submission to the rule of a summoned council. The second, and perhaps most important in the current situation, is melmastia. This is the rule of hospitality, which forbids harming or dishonoring a guest. Tor demands extreme physical punishment for violations of a woman's chastity, and badal is the obligation of revenge, which can be--and often is--handed down from one generation to another. U.S. intelligence officials believe there are between 400 and 600 al Qaeda, Taliban, and other foreign fighters in the tribal lands. Pakistani officials place the number slightly higher but say many have fled to Afghanistan and Iran.

Whatever their number, some are clearly of Arab descent, but many others are Chechens and Uzbeks, fighters who moved to the area from Afghanistan after the Soviet defeat there, married, and started families. All, theoretically, could fall under the laws of melmastia and badal . Matiullah, a Pashtun who lives in the city of Wana, in Waziristan, wears a traditional pagri, a kind of woven cloth cap. He has a Yemeni son-in-law, he says, and there are no circumstances under which he would consider turning the man over to the authorities. "How can I surrender a piece of my heart?"Matiullah asks. "This is not only fatherly sentiments, but it is also a matter of tribal tradition. . . . If it [the government] has some compulsions, then I, too, have some compulsions. Pakistan's compulsion is America, and my compulsion is my tribal traditions."

More difficult still is Musharraf's delicate political situation. The day after it was revealed that the eight Pakistani troops had been executed at point-blank range, there were demonstrations across Pakistan, and most of Parliament walked out. A three-day jirga of tribal elders in Peshawar concluded that it would oppose any further military operations in their territories. Part of the reason for the opposition is the historic independence of the tribal lands. British colonial mapmakers deliberately left them as buffer zones between the British and Russian empires, with only the loosest governing authority by Pakistan. Under Pakistani law, the tribal lands, which stretch for 1,000 miles along the border of Pakistan and Afghanistan and hold some 6 million people, are roughly equivalent to American Indian reservations, where federal intervention is legally permissible but only under certain circumstances.

For these and other reasons, Musharraf has felt that he cannot allow any American presence in these areas, at least officially, and Pentagon officials emphasize that they are observing his wishes. "I'm not sure anybody else can hold it together," a senior U.S. commander says. ". . . There's probably no more critical ally to us in the global war on terrorism than Pakistan." Adds another: "We've hooked our wagon to Musharraf because he's our only hope."

Still, Pentagon officials say, their troops have been frustrated. On several occasions in Afghanistan, after picking up what they believed to be the trail of senior al Qaeda members--at least once including bin Laden--U.S. forces had to halt their pursuit after the men they were chasing vanished across the border into Pakistan. "We've been on what we thought was the tail of senior leaders only to lose them in some part of the game," a senior commander said, "and they, you know, skirted across the border." One instance prompted Pentagon brass to offer Musharraf an AC-130 Spectre gunship and crew. The AC-130 is one of the most lethal weapons in the U.S. arsenal, a heavily armed, low-flying attack plane fitted out with 25-, 40-, and 105-millimeter guns and advanced, forward-looking infrared radar. Musharraf was intrigued, but when it was explained that the AC-130 functioned most effectively with a forward air controller on the ground, calling in the plane's withering sheets of fire, he declined. No American boots on Pakistani soil.

The anvil side of the strategy, happily, offers some better news. For American commanders in Afghanistan, the crumbled remains of the Bala Hissar fortress in Kabul, the scene of an 1879 massacre of British officials, offers a sobering reminder of the lessons of insurgency. One of the most important: He who has the people on his side and controls the territory will win. Lt. Gen. David Barno, an Army Ranger who fought in Grenada and Panama, has overhauled the U.S. strategy in Afghanistan since arriving last winter, calling his "a more nuanced approach for a counterinsurgency operation." It relies, he says, on "working, essentially, tribal intelligence networks and tribal enforcement mechanisms"and a new strategy "of having our units out there for extended periods of time." Last year, for the first time, special forces in Afghanistan's rugged Kunar province hiked into the mountains and remained there, despite the bitter cold and heavy snow, through the winter.

There has been much talk lately about a so-called spring offensive against al Qaeda and Taliban fighters, but throughout Afghanistan's long, torturous history, military activity has always picked up when the snows begin to melt from the high mountain passes. This year is no exception, but don't look for the kinds of massed battles that characterized the American-led rout of the Taliban after the 9/11 attacks. With luck, more aggressive probing of the tribal areas by Pakistani troops could send small groups of al Qaeda and Taliban fleeing toward the border. Even with the increased number of forward American bases on the border, however, it's impossible to cover anything like the entire length of it. Overhead surveillance helps. The Pentagon and the CIA are using their full range of assets, from U-2 spy planes high overhead to armed Predator drones that can swoop in low and fire missiles.

The border area, however, is honeycombed with caves, many impossible to see from the air, some elaborately tricked out to allow fugitives to hide for long periods of time. One cave complex U.S. troops discovered recently near the border had 32 rooms, many of its walls lined with carefully laid mud bricks. Enough pressure by the Pakistanis could drive al Qaeda and Taliban members toward such hiding places just across the border into Afghanistan, but so far it hasn't happened.

Even so, U.S. commanders say, they'reoptimistic. Barno, it seems, has taken a page from the playbook of Robert Thompson, who led Britain's successful counterinsurgency in Malaysia in the 1950s, then went on to advise American forces in Vietnam a decade later. Reduced to its simplest terms, the Thompson strategy is to deny insurgents, to the extent possible, the support of the population and the use of the territory. With the recent arrival of 2,000 marines from the 22nd Marine Expeditionary Unit, the number of U.S. forces in Afghanistan is now at a temporary high of 20,000, more than at any time since the post-9/11 invasion. An additional 2,000 troops from friendly countries and the increasing deployments of Afghan National Army and special forces units brings the number higher still, meaning not just more boots on the ground but more schmoozing with locals and, the expectation is, more actionable intelligence.

It was that kind of patient, focused effort that led to the capture of Saddam Hussein, and Barno and his commanders are hoping for the same results in Afghanistan. One reason is the Pentagon's "warlord strategy," begun last fall. Corrupt and powerful warlords control vast swaths of territory outside the capital, some maintaining armed militias of several thousand men. Following the Pentagon's lead, Afghan President Hamid Karzai has offered several warlords token jobs in Kabul, pulling them away from their men and their weapons and planting them behind a desk. Gul Aga Sherzi, who controls the southern province of Kandahar, for example, was named by Karzai as Afghanistan's new minister of urban planning, despite the fact that he is unable to read.

Another reason for hope, commanders say, is the deployment of "provincial reconstruction teams" to far corners of Afghanistan to dig wells and build schools. The teams not only do the hearts-and-minds stuff; they're also able to keep a better finger on the pulse of the population. This Barno calls "owning chunks of territory." Afghan Deputy Defense Minister Rahim Wardak applauds the change in the U.S. approach since Barno arrived: "I'm glad they have finally realized the importance of winning the support of the population in the south and east. "

Perhaps the most promising area the commanders see is the increased border patrols. Barno has upped the number to about 50 a day, conducted by a mix of conventional troops and Afghan troops and militia and special forces. These are the so-called white special operations forces, trained to develop sources and cultivate informants much the way FBI agents work organized-crime and drug cases. The white special forces are different from the black, the door kickers and parachute artists who (along with CIA paramilitary operatives) are assigned to go after "high-value targets" like bin Laden and Zawahiri. Slowly but surely, despite Afghanistan's vast size and inhospitable terrain, Barno's troops are extending their reach. In Kunar province, Green Berets have moved in after sweeps by conventional forces, establishing far-flung bases where not even the Soviets, in 10 years of occupation, ever got to. "The Soviets never made it down here; the Taliban never established control,"says a special forces team sergeant named Randy. "And now we're here."

It's a simple question of priorities--there isn't likely to be much productive hunting without some successful gathering first. Already, despite the paucity of "leakers" across the border from Pakistan, the intelligence-gathering efforts are leading to some productive hunts, with raiding parties breaking down doors to interrupt what the soldiers call "Taliban pajama parties.""A lot of what we do," says a special forces lieutenant colonel in Kunar province, "is more like police work than military work."

But will it be enough in the end? By the old counterinsurgency ratio of 10 troops to one insurgent, the number of troops should be enough, if used correctly. But the Soviets dispatched 175,000 troops to Afghanistan, and they left with their tail between their legs. "We've gone to school on the Soviet experience," says a Bush administration official. Some battalion commanders have even been reading dog-eared copies of The Bear Went Over the Mountain, a critique of Soviet military tactics in Afghanistan.

Pentagon planners refer to the relatively small military footprint as an "economy of force." But others note that Afghanistan's southern border with Pakistan remains largely unguarded, providing what some commanders fear may be a swift highway for Islamic radicals from the teeming madrasahs, or religious schools, in Quetta. "We talk about economy of force," one officer grumbled, "when we don't have enough guys to do what we need to do."

For all the progress, and despite the problems in Afghanistan, getting bin Laden may finally come down to what the Pakistanis do or don't do in their tribal areas. "That's the problem we had in Vietnam," says a senior commander. "It's the problem anytime you're trying to [deal with] an insurgency. You can't allow them to have a sanctuary. And Pakistan [has] provided that sanctuary."
Posted by: Dan Darling || 05/03/2004 3:27:26 PM || Comments || Link || E-Mail|| [296 views] Top|| File under:
Iraq-Jordan
U.S. Forces Attacked in Najaf
". . . The shelling in Najaf began overnight at the former Spanish base that U.S. troops moved into a week ago. There were no casualties. Heavy mortar fire resumed at midday Monday, and U.S. troops returned fire after generally holding back its full firepower to avoid inflaming the anger of Iraq's Shiite Muslim majority. . . ."


How do you kill people without making them mad?
Posted by: Jake || 05/03/2004 11:02:56 AM || Comments || Link || E-Mail|| [270 views] Top|| File under:
Saleh out, Latif in
al-Reuters, so majorly EFL; via LGF comments
U.S. Marines besieging Falluja brought in a former Iraqi general with a history of standing up to Saddam Hussein Monday to lead a force they have charged with putting down insurgency in the city. U.S. commanders have now turned to another ex-general, Mohammed Latif, to take overall command of the Falluja Brigade. His predecessor, General Mohamed Jasim Saleh, told Reuters he was stepping aside after four days in the job. Unlike Saleh, a local man whom leaders of Iraq's Shi'ite Muslim majority accuse of taking part in the Republican Guard's bloody suppression of a Shi'ite uprising in 1991, Latif appears to have anti-Saddam credentials, U.S. military sources said. But Latif hails from Baghdad, which may not endear him so easily to local people.


That's the changing of the guard. In other news...


Marines remained in positions on the edge of town closest to areas in the north where fighting has been heaviest and their commanders say they are ready to storm guerrillas at any time. "By no measure do we consider the Falluja campaign over," a senior U.S. military official said in Baghdad.


Ayup.
Posted by: someone || 05/03/2004 3:06:43 PM || Comments || Link || E-Mail|| [279 views] Top|| File under:
Africa: North
Suspected Islamic terrorists kill 10 in Algeria
Suspected Islamic terrorists killed 10 people in separate incidents in Algeria, security sources said on Monday. In the capital, Algiers, two policemen were shot dead late on Saturday during celebrations of a Moslem religious holiday. The daily Le Matin said the killers belonged to the Salafist Group for Preaching and Combat and denies reports that its members are surrendering and giving up the revolt on its internet website. Algerian media reports recently said that about 300 Islamic insurgents had surrendered to security forces, thereby largely putting an end to the organised rebellion that has taken about 150,000 lives in Algeria since 1992. In another incident, two soldiers were killed and an unspecified number were injured when suspected rebels detonated a bomb near a military convoy in Bouira, about 100km east of Algiers. Six civilians were also killed in two incidents in Medea, 90km west of Algiers, and Relizane, 300km west of the capital, by groups of suspected Islamic terrorists.
Posted by: TS(vice girl) || 05/03/2004 2:45:24 PM || Comments || Link || E-Mail|| [412 views] Top|| File under:
13 reasons why 'British/Iraqi torture' photos look phoney
An expert in Army interrogation last night cast serious doubts on the authenticity of pictures published by the Daily Mirror of British troops allegedly torturing an Iraqi prisoner. In a detailed analysis, Simon Treselyan, who served for 19 years training the SAS in interrogation methods, concludes that the pictures are highly suspicious and could be fake. The former officer, who raises 13 serious questions about the pictures, said last night: "My conclusion is that someone has faked the photographs. For whatever reason, they set out to deceive. "I believe these pictures are not of an Iraqi and they were not taken in Iraq. He raised the following 13 points and gave his expert opinion on each:


1. Why do the pictures appear so static, with no obvious signs that a vicious assault is taking place?

2. Why does the soldier appear to be armed with an SA80 Mk1 rifle which was not issued to British troops in Iraq?

3. Why is there no serial number on the rifle's foregrip?

4. Why has the soldier's webbing, where he would store ammunition for the rifle, been left open - against Army regulations?

5. Why has the barrel of the rifle been left uncovered?

6. Why do the pictures appear to have been taken in the back of a type of Bedford truck that was never deployed in Iraq?

7. Why are the soldier's boots laced in a criss-cross fashion?

8. Why is the alleged torture victim wearing a potato sack made of hessian over his head?

9. Why is the prisoner wearing a T-shirt with the Syrian flag on the front?

10. Why is the soldier wearing a floppy hat?

11. Why is the soldier's face not visible?

12. Is the picture where the soldier puts a rifle to the prisoner's head against normal procedure?

13. Why does the soldier have clean hands and clothes?


Mr Treselyan, 45, was a warrant officer in the British Army's Intelligence Corps until he took voluntary redundancy in October 1994. During his career he trained the SAS and America's CIA in interrogation techniques and specialised in the debriefing of torture victims.


The questions are answered in the full article at the link.
Posted by: Bulldog || 05/03/2004 10:38:39 AM || Comments || Link || E-Mail|| [269 views] Top|| File under:
Fallujah Rebels Think US Troops Preparing to Storm the City
From Jihad Unspun
In a report posted at 20:49 Mecca time Saturday night, Mafkarat al-Islam's correspondent in Fallujah reported that US aggressor troops launched a powerful and concentrated attack directed at al-Jawlan neighborhood in the northwest side of the city. The correspondent writes that it appears that this American assault is not another effort to cover the US retreat, but a genuine attempt to storm the city from within. Fallujah's Resistance fighters waged a fierce battle against the US attackers that lasted some 35 minutes (from 7:45pm to 8:20pm, local time) and were able to repulse the US assault, inflicting losses on the Americans ....

It is thought possible that the reason for the latest US attack is that it was an American attempt to secure the area around the position their forces occupy opposite al-Jawlan, where the largest number of Resistance fighters are concentrated. Al-Jawlan, at least its lower end closest to the confrontation line with the Americans, is nearly empty of its civilian population at this point, after most residents left during the intense battles of past days.

It should be noted that although American forces have retreated from a number of sectors around Fallujah, they retain two positions confronting the city:

1.To the northeast where the agricultural zone beyond the railroad tracks begins, and

2.To the northwest, beyond al-Jawlan neighborhood.

... US aggressor forces amassed north of the defiant city, as the two base centers of the invaders – that to the northwest of the city beyond the residential area and that to the northeast in the agricultural area behind the railroad tracks – have begun to join up. The people of Fallujah could see this massing from a distance and some are fearful of what it might portend, thinking that the aim might be a military offensive against the city. ....
Posted by: Mike Sylwester || 05/03/2004 9:40:27 AM || Comments || Link || E-Mail|| [734 views] Top|| File under:
Afghanistan/South Asia
Waziristan Developments Include Prisoner Maltreatment
Another 16 persons arrested during the military operation in South Waziristan in March were released Thursday. Their release brought to 66 the number of persons freed .... The prisoners .... have all complained of maltreatment at the hands of the Frontier Corps (FC). Most of them said they had no complaint against the Pakistan Army soldiers who kept them in custody for two days before handing them over to the FC. Some of the freed men alleged that the FC personnel kept them in overcrowded cells and refused to provide them bedding and food. The prisoners claimed their hands and feet were tied and their eyes covered after being dumped in the prisons.

The jirga elders urged foreigners to realise seriousness of the situation and get themselves registered with the government for living a peaceful life. They also disclosed that government was planning to set up a separate camp for foreign elements to reside there after proper scrutiny. .... the participants of jirga vowed that those foreigners who didn't comply with the law would be arrested and handed over to the government. Under a government amnesty deal, the Al-Qaeda-linked militants, mainly Chechens and Uzbeks with a scattering of Chinese and Arabs, had been given until April 30 to register or provide written guarantees from local tribal elders in exchange for freedom to remain in the remote northwest tribal belt. But the April 30 deadline will most likely be extended because of difficulties in persuading the militants to provide photographs for identification cards and registration, Brigadier Mahmood Shah said.
Posted by: Mike Sylwester || 05/03/2004 9:31:44 AM || Comments || Link || E-Mail|| [280 views] Top|| File under:
Iraq-Jordan
British forces arrest 15 Sadr militiamen
AMARA: British soldiers arrested 15 fighters loyal to radical Shiite cleric Moqtada Sadr during a search operation, a Sadr representative said. "British forces penetrated two areas and arrested 15 of our fighters," said Mohammed Mussawi, Sadr's chief deputy in this town some 365 kilometres (226 miles) southeast of Baghdad.


Chipping away at the Madi Army.
Posted by: Steve || 05/03/2004 9:00:27 AM || Comments || Link || E-Mail|| [276 views] Top|| File under:
Chalabi in cahoots with the mullahs?
Ahmad Chalabi, the longtime Pentagon favorite to become leader of a free Iraq, has never made a secret of his close ties to Iran. Before the U.S. invasion of Baghdad, Chalabi's Iraqi National Congress maintained a $36,000-a-month branch office in Tehran—funded by U.S. taxpayers. INC representatives, including Chalabi himself, paid regular visits to the Iranian capital. Since the war, Chalabi's contacts with Iran may have intensified: a Chalabi aide says that since December, he has met with most of Iran's top leaders, including supreme religious leader Ayatollah Ali Khamenei and his top national-security aide, Hassan Rowhani. "Iran is Iraq's neighbor, and it is in Iraq's interest to have a good relationship with Iran," Chalabi's aide says.

But U.S. intelligence agencies have recently raised concerns that Chalabi has become too close to Iran's theocratic rulers. NEWSWEEK has learned that top Bush administration officials have been briefed on intelligence indicating that Chalabi and some of his top aides have supplied Iran with "sensitive" information on the American occupation in Iraq. U.S. officials say that electronic intercepts of discussions between Iranian leaders indicate that Chalabi and his entourage told Iranian contacts about American political plans in Iraq. There are also indications that Chalabi has provided details of U.S. security operations. According to one U.S. government source, some of the information Chalabi turned over to Iran could "get people killed." (A Chalabi aide calls the allegations "absolutely false.")

Why would Chalabi risk his cozy ties to Washington by cuddling up to Iran's fundamentalist rulers? Administration officials say Chalabi may be working both sides in an effort to solidify his own power and block the advancement of rival Iraqis. A U.S. official familiar with information presented to policymakers said that White House advisers were concerned that Chalabi was "playing footsie" with the Iranians. Yet Chalabi still has loyal defenders among some neoconservatives in the Pentagon. They say Chalabi has provided information that saved American lives. "Rushing to judgment and cutting off this relationship could have unintended consequences," says one Pentagon official, who did not respond to questions about Chalabi's dealings with Tehran. Each month the Pentagon still pays his group a $340,000 stipend, drawn from secret intelligence funds, for "information collection."

Still, the State Department and the CIA are using the intelligence about his Iran ties to persuade the president to cut him loose once and for all. Officials say that even some of Chalabi's old allies in Washington now see him as a liability. If Chalabi's support in the administration was once an iceberg, says one Bush aide, "it's now an ice cube."
Posted by: Dan Darling || 05/03/2004 8:38:49 AM || Comments || Link || E-Mail|| [340 views] Top|| File under:
Rumsfeld's War, Powell's Occupation
Heavily EFL, READ IT ALL, as they say!
hattip NRO

*snip*
First, it's not Rumsfeld's occupation; it's Colin Powell's and George Tenet's. Second, although it's painfully obvious that much is wrong with this occupation, it's simple-minded to assume that more troops will fix it. More troops may be needed now, but more of the same will not do the job. Something different is needed — and was, right from the start.

Rumsfeld's plan was to train and equip — and then transport to Iraq — some 10,000 Shia and Sunni freedom fighters led by Shia exile leader Ahmed Chalabi and his cohorts in the INC, the multi-ethnic anti-Saddam coalition he created. There, they would have joined with thousands of experienced Kurdish freedom fighters, ably led, politically and militarily, by Jalal Talabani and Massoud Barzani. Working with our special forces, this trio would have sprung into action at the start of the war, striking from the north, helping to drive Baathist thugs from power, and joining Coalition forces in the liberation of Baghdad. That would have put a proud, victorious, multi-ethnic Iraqi face on the overthrow of Saddam Hussein, and it would have given enormous prestige to three stubbornly independent and unashamedly pro-American Iraqi freedom fighters: Chalabi, Talabani, and Barzani.

Jay Garner, the retired American general Rumsfeld chose to head the civilian administration of the new Iraq, planned to capitalize on that prestige immediately by appointing all three, along with six others, to head up Iraq's new transitional government. He planned to cede power to them in a matter of weeks — not months or years — and was confident that they would work with him, not against him, because two of them already had. General Garner, after all, is the man who headed the successful humanitarian rescue mission that saved the Kurds in the disastrous aftermath of Gulf War I, after the State Department-CIA crowd and like thinkers in the first Bush administration betrayed them. Kurds are not a small minority — and they remember. The hero's welcome they gave General Garner when he returned to Iraq last April made that crystal clear.

General Garner was replaced by L. Paul Bremer, a State Department man who kept most of the power in his own hands and diluted what little power Chalabi, Talabani, and Barzani had by appointing not six but 22 other Iraqis to share power with them.

*BIG snip*
Men like Chalabi, Talabani, and Barzani have nothing but contempt for Mr. Brahimi, the U.N., and old Europe. They know perfectly well who their real enemies are, and they understand that only decisive military action against them can create the kind of order that is a necessary precondition for freedom and democracy. They see, as our State Department Arabists do not, that we will never be loved, in Iraq or anywhere else in the Middle East, until we are respected, and that the month we have wasted negotiating with the butchers of Fallujah has earned us only contempt, frightening our friends and encouraging our mortal enemies.

*snip*
It is not yet too late for us to recognize these facts and act on them by dismissing Brahimi, putting Secretary Rumsfeld and our Iraqi friends fully in charge at last, and unleashing our Marines to make an example of Fallujah. And when al Jazeera screams "massacre," instead of cringing and apologizing, we need to stand tall and proud and tell the world: Lynch mobs like the one that slaughtered four Americans will not be tolerated. Order will restored, and Iraqis who side with us will be protected and rewarded.



Posted by: Anny Emous || 05/03/2004 7:40:35 AM || Comments || Link || E-Mail|| [449 views] Top|| File under:
Afghanistan/South Asia
Hekmatyar's breakaway faction wants peace
A breakaway faction of a radical Islamic group linked to guerrilla attacks in eastern and central Afghanistan said on Sunday it wanted peace and to play a role in the US-backed government in Kabul. "We abhor violence and understand that it will not serve to rehabilitate Afghanistan," Khalid Farooqi, head of the radical Hazb-i-Islami's "decision-making body", told a news conference after meeting President

Hamid Karzai

at the presidential palace. Farooqi said Hazb-i-Islami had cut all ties with its past leader, Gulbuddin Hekmatyar, a former prime minister identified as a "terrorist" last year by Washington, and had thrown its full support behind the government's reforms.
Posted by: Fred || 05/03/2004 7:39:17 AM || Comments || Link || E-Mail|| [274 views] Top|| File under:
Iraq-Jordan
Militiamen Attack U.S. Troops in Najaf
Militiamen barraged U.S. forces with mortars in the holy city of Najaf on Monday in one of the more intense attacks on American troops, who have been holding back their full firepower to avoid inflaming the anger of Iraq's Shiite Muslim majority. The shelling in Najaf began overnight, when some 20 mortars hit in and around the former Spanish base that U.S. troops moved into a week ago. There were no casualties. Heavy mortar fire resumed at midday Monday, and U.S. troops returned fire. Troops sealed off the area around the base, and several tanks were seen moving their cannons, though not firing. Sniper fire could also be heard. The U.S. military has deployed at the base and outside Najaf to crack down on radical Shiite cleric Muqtada al-Sadr. But they have been hampered in responding to frequent al-Sadr fire on their position because the military is being extremely cautious, fearing that stepped up fighting would anger Shiites, whose holiest shrine is at the center of the city, about three miles from the U.S. base.
Posted by: Fred || 05/03/2004 7:32:39 AM || Comments || Link || E-Mail|| [267 views] Top|| File under:
Afghanistan/South Asia
New political alignments emerging in Afghanistan
EFL
While Afghanistan heads towards the presidential and parliamentary elections in September this year, the country is also witnessing new political alliances. The basic underlying principal of Afghan politics has been cycles of fission and fusion: political and other actors come together, forge alliances, fall out and eventually turn against each other. Tribalism, ethnicity, religion and political ideologies have always been the primary tools of political mobilisation in Afghanistan and these factors continue to shape the political chessboard today.

Following the Constitutional Loya Jirga that concluded on January 4th, ethnicity is now more manifest and is perhaps one of the key factors defining politics in Afghanistan today. That event provided a platform to the Pashtuns – the county's majority ethnic group – to make a political comeback. In the post-Loya Jirga scenario, Pashtuns are increasingly coming together and are also pushing to re-elect the incumbent, Hamid Karzai, as president in the September elections. The most interesting aspect of such a development is the understanding reached between the Pashtun Islamist and modernist elite. Hezb-e Islami and many other jihadis, which once tried to eliminate all liberal and secular Afghan intelligentsia, are in alliance with the Pashtun bloc within Karzai's cabinet. This group consists of finance minister, Ashraf Ghani, interior minister, Ali Ahmed Jalali, rural development minister, Hanif Atmar, state bank's governor, Anwar-ul Haq Ahadi, and many others in the upper echelons of power.

Gulbadin Hekmatyar, Hezb-e Islami's fugitive leader has lost most of his best commanders to Karzai. The effort is a result of America's 'carrot and stick' policy which while threatening use of force promises that anyone not engaging in active military opposition to the US-led military coalition has a chance of becoming part of the government – or at least freely participate in the country's political life. The US policy was the result of the realisation that without meaningful Pashtun participation, the peace process in the country won't last. The Pashtun Islamists were estranged from non-Pashtun Islamists because initially after the fall of the Taliban regime all bearded and turban-wearing Pashtuns were branded as Al Qaeda and Taliban. They were also kept away from power and participation in the government by non-Pashtun ethnic minorities who occupied the more powerful cabinet posts. More recently, Karzai has publicly extended the olive branch to Afghanistan's former hard-line Taliban rulers by urging them to end insurgency and join in rebuilding the country. President Karzai said his government has been talking to the less-militant Taliban leaders for some time about ending the insurgency. The former Taliban foreign minister Abdul Wakil Muttawakil was freed from American captivity a few months ago and is believed to be instrumental in these negotiations.

The non-Pashtun ethnic minorities on the other hand are bitterly divided among themselves and Karzai is all set to play on such divisions. The most powerful such bloc of disparate grouping, the Northern Alliance, is now defunct. Two of its leaders the ethnic Tajik defence minister and vice president Marshal Qasim Fahim and ethnic Hazara Karim Khalili have struck an alliance with Karzai in return for being co-opted into the present and future power sharing. Both were recently rewarded by the formation of two new provinces, Dehkundi –a Hazara populated region formerly a district of the south central Uruzgan province – and Panjshir the stronghold of the late ethnic Tajik resistance leader Ahmed Shah Massoud, which was part of the central Parwan province. Analysts maintain that both Fahim and Khalili are tasked with pulling non-Pashtun votes for Karzai.

Haji Mohammad Mohaqaq and many other regional leaders such as ethnic Uzbek Abdul Rashid Dostum in the north and ethnic Tajik Ismail Khan in the west are also losing because of being dubbed as 'warlords'. The recent donor conference at Berlin that announced US $8.2 billion in aid for Afghanistan must be a morale booster for a confident Karzai who has been lucky to survive the quagmire of Afghan politics. But for how long and at what cost he would be able to hold together the current political order still remains an open question.
Posted by: Paul Moloney || 05/03/2004 4:59:18 AM || Comments || Link || E-Mail|| [298 views] Top|| File under:
Iraq-Jordan
Get Ready for a Lot More Horror Stories About Interrogations
.... Muwafaq Sami Abbas, a lawyer by training ... was seized from his bed by U.S. troops in the middle of the night, he said, along with the rest of the men in his house, and taken to a prison on the airport grounds. The black sack the troops placed over his head was removed only briefly during the next nine days of interrogation, conducted by U.S. officials in civilian and military clothes, he said. He was forced to do knee bends until he collapsed, he recalled, and black marks still ring his wrists from the pinch of plastic handcuffs. Rest was made impossible by loudspeakers blaring, over and over, the Beastie Boys' rap anthem, "No Sleep Till Brooklyn." The forced exercise was even harder for his 57-year-old father, a former army general who held a signed certificate from the U.S. occupation authority vouching for his "high level of cooperation and assistance" in the days after the war. ....

Interviews with former Iraqi prisoners and human-rights advocates present a picture of the U.S. prison system here as a vast wartime effort to extract information from the enemy rather than to punish criminals. Former prisoners say lengthy interrogation sessions, employing sleep depravation, severe isolation, fear, humiliation and physical duress, were regular features of their daily regimen and remain so for the estimated 2,500 to 7,000 people inside the jails.

The system comprises 16 prisons, four of which hold prisoners accused of being part of the anti-occupation insurgency. But there are countless other holding cells on U.S. bases, many once used by former president Saddam Hussein's government, where young Iraqis spend their first fearful hours in captivity. ....

Abdullah Mohammed Abdulrazzaq, an unemployed 19-year-old, was held for six months in several prisons around Iraq. .... His interrogators -- first U.S. soldiers, then a man who he said wore the uniform of a Kuwaiti army captain -- sought information on the location of weapons of mass destruction, Saddam Hussein and the insurgents in his neighborhood. For the next three days, he said, the Kuwaiti man tortured him using electricity. U.S. soldiers came in and out of the room where he was tied naked to a chair, he said, adding that he saw their boots from beneath his blindfold and heard them speaking English. He collapsed because of the physical stress and lack of food and water. He was eventually taken to Baghdad International Airport on a stretcher. "I told the American soldier when I arrived to do something for me, and punish this Kuwait soldier," he said. "He told me, 'I can't do anything against him. And you are going to find the same treatment here.'" .....

Saif Mahmoud Shakir, a 26-year-old taxi driver, always carries the papers he received on his March release from Abu Ghraib. He said he was taken from his house in July, accused of participating in the insurgency and threatening to kill a translator working for the Americans. The man owed him $60, he said, and was trying to avoid repaying the loan by lying about him to U.S. troops eager to hunt down the insurgents. .... His first stop was another U.S. base in Adhamiya. There, he said, he was beaten by his interrogators before being taken to a special section of the airport prison where he said he was held along with senior members of Hussein's government. "I arrived there and I was urinating blood because my kidney had been injured by the beatings," he said. "The doctor was very sympathetic and gave me medicine and fruit."

Shakir, whose gaunt cheeks are covered by a thin beard, said U.S. interrogators used his relationship with his brother to try to extract a confession. On three occasions following extended sessions, he said, they were taken in Humvees into the desert north of the port. There, he said, they were buried up to their necks in the sand. .... the interrogators sometimes fired near his head to frighten him. ....
Posted by: Mike Sylwester || 05/03/2004 5:13:38 AM || Comments || Link || E-Mail|| [363 views] Top|| File under:
Afghanistan/South Asia
Car Bomb Attack on Pakistan Bus Kills 3
A car packed with explosives went off as a bus carried Chinese engineers to a port project in remote southwestern Pakistan on Monday, killing three of them and injuring eleven other people. The attack occurred just after 9 a.m. local time while the bus took at least 12 Chinese to the Gawadar port, about 300 miles west of Karachi, near the border with Iran, said Sattar Lasi, the chief of police in Gawadar. "A car was parked near the port and it exploded as the bus reached the port," Lasi told The Associated Press. The motive for the attack was not yet known, said Shoaib Suddle, the police chief in Baluchishtan province, where Gawadar is located. "It is premature to say anything at this stage about who was behind it," Suddle said from Quetta, the provincial capital. "We are investigating but there is a possibility it was a remote-control bomb." Lasi said authorities had not found the remains of any bomber inside the white Suzuki car, though the force of the blast would make it hard to determine whether someone was inside. Lasi said only the skeleton of the car remained, and the bus was also heavily damaged, with windows shattered and metal twisted. Eleven people were injured — nine of them Chinese, Lasi said. The others injured were a Pakistani driver and security guard.
Posted by: Fred || 05/03/2004 4:32:35 AM || Comments || Link || E-Mail|| [259 views] Top|| File under:
Iraq-Jordan
Saleh Denied Iraqi Force?
WASHINGTON (AP) - The Pentagon's top officer says a general who once headed Saddam Hussein's infantry does not and probably will not command an Iraqi force that is replacing Marines at Fallujah. Air Force Gen. Richard Myers, chairman of the Joint Chiefs of Staff, said Sunday that news media were "very, very inaccurate" in identifying Saleh as commander of the Iraqi force that moved during the weekend into positions outside Fallujah. Marines previously held the positions as they enforced a 3-week-old siege.

Myers said officials in Baghdad were checking into Saleh's background. Friends and relatives have said he served during the 1980s in deposed Iraqi President Saddam's Republican Guard. Later, they said, he headed Saddam's infantry forces. "There are people that know his record, know what he's done in the previous Saddam Hussein regime," Myers told CBS'"Face the Nation." "They're going to have to find an appropriate role, if a role at all, for him," he said.

On "Fox News Sunday," Myers said Saleh "has not been vetted yet and probably won't be the one in command."

On Sunday, Marine Lt. Col. Brennan Byrne told reporters near Fallujah that Saleh had opposed Saddam's regime and paid a "steep personal price." Byrne and his colleagues appear to have accepted Saleh because he offered the best alternative to bloody fighting that could have produced casualty rates politically untenable both in Iraq and the United States.
Whatever the disposition of Saleh, Myers said, "We want Iraqis to do this work, and this is a microcosm of what we want to happen all over Iraq." He said the original objectives in Fallujah remained. "The reports that the Marines have pulled back, not true. The Marines are still where they've been," Myers said. "The Marines are prepared to follow through on this action if they have to." But, he said, "We think this is far preferable than the U.S. going in there in a very major combat operation to achieve those objectives. If we can do it with Iraqis, that is preferable."

Arizona Sen. John McCain, second-ranking Republican on the Senate Armed Services Committee, found considerable fault with the outcome so far in Fallujah. McCain, a naval aviator in the Vietnam War who spent 5 1/2 years as a prisoner of war, said the U.S. military has made too many threats without following through. "The perception right now is that we are not acting in a decisive fashion and there's no greater mistake you can make in the conduct of warfare," McCain said on ABC's "This Week."


If Saleh doesn't do it, Marines have to.
Posted by: Steve White || 05/03/2004 3:20:19 AM || Comments || Link || E-Mail|| [269 views] Top|| File under:
Salvadoran Army Cited for Heroism in Iraq
NAJAF, Iraq (AP) - One of his friends was dead, 12 others lay wounded and the four soldiers still left standing were surrounded and out of ammunition. So Salvadoran Cpl. Samuel Toloza said a prayer, whipped out his switchblade knife and charged the Iraqi gunmen. In one of the only know instances of hand-to-hand combat in the Iraq conflict, Toloza stabbed several attackers who were swarming around a comrade. The stunned assailants backed away momentarily, just as a relief column came to their rescue.
"We never considered surrender. I was trained to fight until the end," said the 25-year-old Toloza, one of 380 El Salvador soldiers whose heroism is being cited just as criticism is leveled against other members of the multinational force in Iraq. Secretary of State Colin Powell said recently the Central American unit has "gained a fantastic reputation among the coalition" and expressed hope that they will stay beyond their scheduled departure.

Phil Kosnett, who heads the Coalition Provisional Authority in this holy Shiite city, says he owes his life to Salvadorans who repelled a well-executed insurgent attack on his three-car convoy in March. He's nominated six of them for the U.S. Army's Bronze Star medal. "You hear this snotty phrase 'coalition of the billing' for some of the smaller contingents," says Kosnett, referring to the apparent eagerness of some nations to charge their Iraq operations to Washington. "The El Sals? No way. These guys are punching way above their weight. They're probably the bravest and most professional troops I've every worked with."

"We didn't come here to fire a single shot. Our rifles were just part of our equipment and uniforms. But we were prepared to repel an attack," says Col. Hugo Omar Orellana Calidonio, a 27-year army veteran who commands the Cuscatlan Battalion.

The troops, El Salvador's first peacekeepers abroad, conducted a wide range of humanitarian missions in Najaf. They provided books, electricity, playground equipment and other supplies to destitute schools and helped farmers with irrigation works and fertilizer supplies. "Our country came out of a similar situation as in Iraq 12 years ago, so people in El Salvador can understand what is happening here," said Calidonio, referring to a civil war between the U.S.-backed government and leftist guerrillas that left some 75,000 dead. The military was held responsible for widespread abuses. "We came here to help and we were helping. Our relationship with the people was excellent. They were happy with what we were doing," Calidonio says.

Then came April 4, when armed followers of radical Shiite cleric Muqtada al-Sadr seized virtual control of the city and staged attacks on two camps - Baker and Golf - adjacent bases on the fringes of Najaf occupied by the Salvadoran and Spanish units. When Toloza and 16 other soldiers arrived that morning at a low-walled compound of the Iraqi Civil Defense Corps, about 1.2 miles from their camp, they found its 350 occupants had melted away and themselves trapped by al-Sadr's al-Mahdi militia.

Lt. Col. Francisco Flores, the battalion's operations officer, said the surrounded soldiers held their fire for nearly half an hour, fearful of inflicting civilian casualties, even as 10 of their number were wounded by rocket-propelled grenades and bullets from assault rifles and machine guns. After several hours of combat, the besieged unit ran out of ammunition, having come with only 300 rounds for each of their M-16 rifles. Pvt. Natividad Mendez, Toloza's friend for three years, lay dead, riddled by two bullets probably fired by a sniper. Two more were wounded as the close-quarters fighting intensified. "I thought, 'This is the end.' But at the same time I asked the Lord to protect and save me," Toloza recalled.

The wounded were placed on a truck while Toloza and the three other soldiers moved on the ground, trying to make their way back to the base. They were soon confronted with al-Sadr's fighters, about 10 of whom tried to seize one of the soldiers. "My immediate reaction was that I had to defend my friend, and the only thing I had in my hands was a knife," Toloza said.

The Spanish didn't fight, and only after a long delay agreed to send out their armored vehicles to help evacuate the wounded. Flores says he cannot question the Spanish decisions that day, but with a slightly sardonic smile adds that they "could have helped us sooner."


Hadn't heard that before.

Salvadoran officers, many of whom were trained at military schools in the United States, say they're pleased to be working with the Americans.


We should be glad to have them.
Posted by: Steve White || 05/03/2004 3:04:49 AM || Comments || Link || E-Mail|| [285 views] Top|| File under:
Garner deserved lead role in Iraq
Jay Garner's unceremonious departure from Iraq last year left an impression that he wasn't up to the job of overseeing the greatest nation-building experiment in history. The retired general not only understood the country and the military, he knew firsthand about guerrilla wars and the problems of winning the support of occupied people. For months, he had prepared to reconstruct Iraq but was clearly in trouble only days after he started.

On the whole, Mr. Garner took his hasty removal like the good soldier he is, without complaints or criticisms. There is one noteworthy exception. In November, he gave an interview to the British Broadcasting Corp. and cited several critical differences he had with Mr. Bremer and the Bush administration over how the United States should carry out its postwar plan.

In the interview, he said it was a huge mistake to disband the Iraqi army and also throw all members of Saddam Hussein's Baath Party out of their jobs. Thousands of families lost their means of support and fell into poverty. Also, people with the expertise to guide the reconstruction were cast aside. "I think it was a mistake," Mr. Garner told the BBC. "You're talking about a million or more people that are suffering because the head of the household's out of work."

The administration made soldiers and professionals who could have been part of the solution in Iraq part of the problem. Hunger, unemployment and lack of basic utilities fueled the recruitment of insurgents. Iraqis who could have been hired to provide security became looters and guerrillas instead. "We had planned on bringing the army back and using them in reconstruction," Mr. Garner said. But Washington broke from the plan early on, then overruled him.

Mr. Garner, 66, acknowledged that two of his biggest problems during his brief stay were having enough troops and police in the streets to provide order and having the qualified people who could expedite the return of basic public services -- for example, running water, electricity, transportation -- to return some measure of normalcy to daily lives. Nothing feeds insurgency like hunger, thirst and darkness.

Rather than listen to Mr. Garner and follow Plan A for reconstruction, however, the administration took the advice of Ahmad Chalabi, the Shiite politician and Pentagon favorite who has headed the Iraqi National Congress and directed the committee in charge of removing former Baathists. Plan B under Mr. Chalabi was to widen the purge, not promote reconciliation.


IMO, Bremer has always struck me as being a tad bit too "corporate" or maybe I'm prejudiced against Bremer because he is associated with State Dept...




Same argument in post-WWII Germany. Sigh. History may not repeat itself, but it sure does rhyme.
Posted by: rex || 05/03/2004 1:41:33 AM || Comments || Link || E-Mail|| [384 views] Top|| File under:
Who's in the News
89
[untagged]
Bookmark
E-Mail Me
The Classics
The O Club
Rantburg Store
The Bloids
The Never-ending Story
Thugburg
Gulf War I
The Way We Were
Bio
Merry-Go-Blog
Hair Through the Ages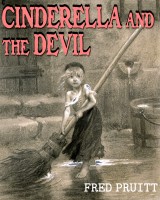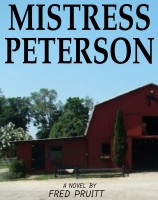 On Sale now!


A multi-volume chronology and reference guide set detailing three years of the Mexican Drug War between 2010 and 2012.

Rantburg.com and borderlandbeat.com correspondent and author Chris Covert presents his first non-fiction work detailing the drug and gang related violence in Mexico.

Chris gives us Mexican press dispatches of drug and gang war violence over three years, presented in a multi volume set intended to chronicle the death, violence and mayhem which has dominated Mexico for six years.
Click here for more information


Meet the Mods
In no particular order...


Steve White
Seafarious
Pappy
lotp
Scooter McGruder
john frum
tu3031
badanov
sherry
ryuge
GolfBravoUSMC
Bright Pebbles
trailing wife
Gloria
Fred
Besoeker
Glenmore
Frank G
3dc
Skidmark
Alaska Paul



Better than the average link...



Rantburg was assembled from recycled algorithms in the United States of America. No trees were destroyed in the production of this weblog. We did hurt some, though. Sorry.
3.231.220.225