-Lurid Crime Tales-
Clinton Foundation Whistleblowers: Doyle, Moynihan vs. IRS
[Zero] In a December 2018 Congressional hearing on Not-for-Profit Charities with a Specific Case Study on the Clinton Foundation, our nation was introduced to two private individuals who had undertaken a multi-year investigative probe of the 43rd President's foundation.

Larry Doyle and John Moynihan informed those observing that they filed a formal Whistleblower Submission replete with a hundred-plus formal exhibits in excess of 6,000 pages of evidence with the Internal Revenue Service on the Clinton Foundation in August 2017. They further testified that they had submitted the same materials to the Federal Bureau of Investigation and selected US Attorneys in the Department of Justice as well and that their documents included:


reviews of the foundation's tax returns and those of the foundation's donors


reviews including audits of the foundation's programs and operations, foreign and domestic


email exchanges between foundation executives and foreign government officials


contracts with foreign governments and engagements with other public and private entities


reviews of partnerships with an array of private companies, private universities, and other 501c3 public charities


interviews with both current and former senior Clinton Foundation officials


reviews of state registration materials


documents covering the foundation's own internal reviews

During the hearing, Doyle and Moynihan highlighted that they believe the evidence they presented in their submission provided probable cause that the Clinton Foundation violated IRS codes relating to the Organization and Operational Tests for a 501c3 public charity with specific details addressing Misrepresentations and Misuse of Donated Public Funds. On top of that, they also addressed their probable cause assertion that the Clinton Foundation acted as an agent in violation of IRS code and the Foreign Agent Registration Act. These whistleblowers also highlighted that private foundations, including the Gates Foundation, that have donated to the Clinton Foundation are themselves subject to taxation based on IRS codes relating to Donors' Responsibilities. Ultimately, Doyle and Moynihan maintained that the Clinton Foundation could be subject to paying tax on anywhere from $400mm to potentially as much as $2.5 billion of revenue.
Posted by: Besoeker || 02/11/2020 05:01 || Comments || Link || E-Mail|| [365 views] Top|| File under:
Judge Cancels General Flynn's Sentencing …Until Further Notice!
[Politico] A judge has indefinitely postponed former national security adviser Michael Flynn's sentencing on a charge of lying to the FBI as Flynn presses to withdraw the guilty plea he entered more than two years ago in a case prosecuted by special counsel Robert Mueller.

Flynn had been set for sentencing Feb. 27, but U.S. District Court Judge Emmet Sullivan announced on Monday that he was canceling the hearing "until further order of the court."

A new set of defense attorneys retained by Flynn last year has been aggressively challenging the case against him ‐ an uphill task given that Flynn publicly admitted his guilt under oath at a court hearing in December 2017 and reconfirmed those statements a year later at another court session.

In his guilty plea, Flynn admitted lying to FBI agents about his dealings with the Russian ambassador during the presidential transition and making false statements about Trump transition officials' lobbying on a United Nations resolution condemning Israel. Flynn also acknowledged that he signed Foreign Agent Registration Act filings that contained false statements about his work on a lobbying and advocacy project related to Turkey.

Last month, Flynn formally asked to withdraw his plea, arguing that prosecutors and the FBI double-crossed him and that his former attorneys failed to give him adequate legal advice about potential defenses in his case.
Posted by: Besoeker || 02/11/2020 00:26 || Comments || Link || E-Mail|| [337 views] Top|| File under:
Biden Sez Dems 'Could Run Mickey Mouse Against Trump' And Win
I'm glad he cleared that up - I thought that was Buttigieg with the monster ears...


[ZH] - Having 'attacked' Democratic Presidential nominee front-runner Bernie Sanders for his "socialist" leanings, former front-runner Joe Biden then backed off this morning during an interview with MSNBC.


"Talk about baggage, man, you know, you're going into all the states as a democratic socialist," Biden said.

"How does somebody run and not have that label attached to them?"

After refusing to suggest that any Democrat would lose to President Trump (cough Bernie cough), Biden proudly proclaimed that "I think we could run Mickey Mouse against this president and have a shot."

Posted by: Raj || 02/11/2020 11:22 || Comments || Link || E-Mail|| [278 views] Top|| File under:
Biden: 'Thug Rudy Giuliani' the Only One Who Has Said My Son Has 'Done Anything Wrong'
[BREITBART] Monday on CBS's "This Morning," 2020 Democratic presidential hopeful former Vice President Joe Foreign Policy Whiz Kid Biden

...Old, boring, a plagiarist, fond of hair sniffing and grabbing the protruding parts of women, and not whatcha call brilliant...
slammed President Donald Trump
...dictatorial for repealing some (but not all) of the diktats of his predecessor, misogynistic because he likes pretty girls, homophobic because he doesn't think gender bending should be mandatory, truly a man for all seasons......
personal attorney Rudy Giuliani for going after his son, Hunter Biden, and his dealings in Ukraine.

Biden laughed at the idea of Giuliani possessing information about his son, later calling him a "thug" who is the only person accusing his son of doing anything wrong.

"I expect Trump to do the same exact thing he's been doing," the former vice president stated. "Why's he been attacking me from the beginning? Why did he risk ‐ and he should have been impeached ‐ why did he risk getting convicted by going to a foreign leader to say you don't have to give me anything on Biden, there's nothing to get, just tell me you're going to investigate him so I can hurt him. Have you ever seen a sitting president as concerned about a single nominee and trying to stop a nominee?"

"Do you think your son is fair game, Mr. Vice President?" co-host Gayle King asked. "Do you think your son is fair game here?"

Biden replied, "His son or my son?"

"Your son Hunter," King stated.

"I don't think our sons are fair game at all," Biden responded. "No one has said he's done anything wrong except the thug Rudy Giuliani. Come on. Rudy Giuliani, a character witness?"
Posted by: Fred || 02/11/2020 02:28 || Comments || Link || E-Mail|| [247 views] Top|| File under:
Valerie Plame Accepts More Campaign Donations From Prominent Holocaust Denier
[Free Beacon] Democratic congressional candidate Valerie Plame, who faced criticism after sharing multiple anti-Semitic articles from a white supremacist media outlet, has accepted multiple campaign contributions from a prominent Holocaust denier, financial disclosures show.

Plame accepted three contributions from Holocaust denier Pete McCloskey, a former California congressman who referenced the "so-called Holocaust" during a May 2000 speech to a historically anti-Semitic organization.

"Earlier here today I listened to speeches about the courage of men in France, Britain, Germany, and New Zealand who have spoken out against the commonly accepted concept of what occurred during the Second World War in the so-called Holocaust," McCloskey said in his address to the Institute for Historical Review (IHR). He also praised IHR, a prominent actor in the Holocaust denial movement with links to neo-Nazi organizations, by saying he "respect[s]" the "thesis of this organization."

Plame has now accepted eight donations from McCloskey and one from his wife, totaling more than $1,200. The questionable source of campaign funds comes as Plame attempts to downplay another anti-Semitism scandal. The candidate shared at least nine anti-Semitic articles from the Unz Review, a self-described "alternative media selection" known for spreading Holocaust denial arguments on social media platforms and funding white supremacist organizations. She issued an apology for the posts in May 2019 but has continued to cash checks from McCloskey.

The Plame campaign did not respond to a request for comment.

Plame is running to represent New Mexico's Third Congressional District and has been a magnet for large campaign contributions. The former CIA operative, whose life story was turned into a Sean Penn film, raised nearly $430,000 in the fourth quarter. In addition to Holocaust deniers, Plame has proven popular among the Democratic elite, receiving fourth-quarter contributions from Hollywood actors Bryan Cranston and John Goodman and liberal megadonors Susie Tompkins Buell and Joshua Bekenstein.
Posted by: Besoeker || 02/11/2020 00:19 || Comments || Link || E-Mail|| [325 views] Top|| File under:
Buttigieg Refers To 'Dark Money' As 'Black Money' In Front Of African-American Crowd
[The Federalist] During a campaign event in South Carolina, 2020 candidate Pete Buttigieg referred to "dark money" as "black money" when speaking to a room of African-American voters.

"I'm not a fan of the current campaign finance system, and the reality is, it's not going to get better in all the ways we need it to get better without a constitutional reform. So, there's things we can and should do right away, they can deal with black money ‐ sorry, dark money ‐" Buttigieg said, before the interviewer jumped in, saying, "African-American money."

"I'm always happy to take black money contributions into my campaign," Buttigieg said, trying to play off the awkward moment.
Posted by: Besoeker || 02/11/2020 00:00 || Comments || Link || E-Mail|| [246 views] Top|| File under:
'I already have a dog': Warren mocks Pence for subservience to Trump
[Washington Examiner] Sen. Elizabeth Warren told a voter that she "already" has "a dog" when the presidential hopeful was asked about her choice of running mate to replace Vice President Mike Pence.

During a town hall Q-and-A in Lebanon, New Hampshire, an audience member asked if she ever whispers to her dog Bailey, "Who is going to be my Mike Pence? Who is going look at me with adoring eyes?"

"I already have a dog," Warren deadpanned to the crowd. "You've got to watch these feisty women."

Warren returned to the question and described her preferred running mate as someone "who is going to be in the fight" with her. Warren is in New Hampshire ahead of the state's first-in-the-nation primary on Tuesday.

"I want people who are there because they believe in public service, but I want people who are going to be good partners in this fight. I want people who are willing to pick up the tools that are already there and to use them on behalf of the public," Warren said.

"I want smart people. I want people who will challenge. I want people who have ideas. I want people who have worked in the fields," she added. "I want people who believe that they can be part of putting government on the side of our citizens instead of on the side of giant corporations."

Warren signed a pledge to shun donations from Big Agriculture, but campaign finance disclosures show that she received approximately $35,000 from executives, lobbyists, and fundraising committees with large food and agribusiness ties.
Posted by: Besoeker || 02/11/2020 00:00 || Comments || Link || E-Mail|| [278 views] Top|| File under:
Maxine Waters: White Dem Candidates 'Have Blemishes on Their Record About Their Relationships with Black People'
[BREITBART] Representative The Ageless and Downright Brilliant Comrade Maxine Impeach 45! Waters
...U.S. Representative for California's 43rd congressional district, serving since 1991, a total of 28.19657 years. A member of the Democratic Party, she is the most senior of the twelve black women currently serving in the United States Congress, and a member and former chair of the Congressional Black Caucus. Before becoming a member of Congress she served in the California Assembly, to which she was first elected back when Disco was in flower, in 1976, which would make it 43.19451 years. She has been a politician for virtually all her adult life. If she was a little brighter she'd be a Communist...
(D-CA) said Sunday on MSNBC that the 2020 presidential hopefuls who are white had "blemishes on their record about their relationships with black people."

When asked about 2020 hopeful Pete Buttigieg


...the testicleless mayor of South Bend, Indiana, since 2012. Buttigieg graduated from Harvard College and, on a Rhodes Scholarship, from Pembroke College, Oxford. From 2007 to 2010, he worked at McKinsey and Company, a consulting firm. From 2009 to 2017 Buttigieg served as an intelligence officer in the United States Navy Reserve, attaining the rank of lieutenant and deploying to Afghanistan in 2014. Buttigieg was first elected mayor of South Bend in 2011 and was reelected in 2015. During his second term, he announced he was gay. Buttigieg also campaigned for Indiana state treasurer in 2010 and for chair of the Democratic National Committee in 2017, losing both elections. He is running for the Dem nomination in 2020 on the theory that being mayor of a nondescript medium sized city is qualification to run the country...


, Waters said,
"You know, one's record will speak for itself. If there are facts about what he has done or what he has not done, then he's going to have to try and make people, you know, believe that he understands where he made mistakes and promises to do better and be able to articulate how he's going to do even better than he's done in the past."

She continued, "But let me just say this; most white candidates live in white communities. They go to white churches. Their children go basically to white schools, etc., etc. So, you know, they all have blemishes on their record about their relationships with black people. And so the way they change oftentimes is if we are able to organize and to protest and to force them to understand what they're not doing in terms of equality and justice and force them to have to recognize that and do the right thing."

"And so I think if you look at all of the records, you'll find that the interaction with black people has not been stellar," she continued. "They have not done anything that is so great that one can be said to be so much better than the other. They all need to understand their responsibility to all of the people. Many of these white candidates will go down to Selma, Alabama, for the first time to walk across the Edmund Pettus Bridge. They hadn't done it before. Many of them will go to a black church for the first time in their lives."

She added, "So we're dealing with all of them. And now that the black vote has become very important and very influential. We need to use this opportunity to ensure that they're making the kind of commitments that they can keep up with, that the promises they're making will be kept, and we'll know in the conversations that they have whether or not. They're trying to learn something about black people overnight, or whether or not they really have given thought to it, they've been there, and they can identify what they've done in the past. And that goes for all of them."


Posted by: Fred || 02/11/2020 00:00 || Comments || Link || E-Mail|| [495 views] Top|| File under:
The Democrats' Notorious RBG Maneuver
[ISSUESINSIGHTS] Impeachment has backfired far beyond the worst nightmares Democrats could have imagined. In its aftermath, President Donald Trump
...dictatorial for repealing some (but not all) of the diktats of his predecessor, misogynistic because he likes pretty girls, homophobic because he doesn't think gender bending should be mandatory, truly a man for all seasons......
's approval rating is actually now at its highest ever.

For them, it is the fourth quarter and the clock is getting close to zero, with Election Day nine months off. Joe Foreign Policy Whiz Kid Biden

...When the stock market crashed, Franklin Roosevelt got on the television and didn't just talk about the princes of greed. He said, 'Look, here's what happened.'...
is fading, the party asking to take over health care can't count votes in a modest-sized state, and its leader in Congress is so unglued she rips up Trump's State of the Union speech. But is there a Hail Mary pass some prominent figure on the left could attempt, to give Democrats hope?

Yes, there is. The near-87-year-old Supreme Court Justice Ruth Bader Ginsburg has in recent years become the most beloved luminary serving in government to rank-and-file, left-leaning Democrats, even gaining a trendy new nickname, "The Notorious RBG." Her life was the subject of a $20 million successful Hollywood movie released on Christmas Day, 2018.

After a laudable, years-long struggle, Ginsburg is now cancer-free. She has sat on the highest court in the land for more than a quarter century, and is renowned for her work ethic and her love for her work. If she could be persuaded to announce her retirement, to take effect at the end of the court's current term, it would electrify and focus Trump opponents like nothing that has come before.

The 2020 presidential campaign would be changed into something entirely different from what it currently is. Ginsburg's unusual decision would be viewed as a self-sacrificial act, motivated by pure principle. You can see the placards: "Ruth Saves America!"

Odds are it would not work, of course; Republicans are in the majority in the U.S. Senate, and Trump is likely to choose for Ginsburg's successor Seventh Circuit Judge Amy Coney Barrett, a sharp-minded, likable mother of seven, one with special needs and two adopted from Haiti. Thanks to her attractive personal background, Barrett is well-inoculated against the kind of personal attacks launched by Democrats against Justices Brett Kavanaugh and Clarence Thomas.

But who can be absolutely sure? Kavanaugh's confirmation took nearly three months. A great deal can turn up over that period of time, as armies of Democrat opposition researchers and left-wing journalists and activists scour every move you and your family, relatives, and associates have ever made since adolescence. There may, in fact, already be damaging dirt about Barrett locked away in Democrats' files.


Posted by: Fred || 02/11/2020 00:00 || Comments || Link || E-Mail|| [307 views] Top|| File under:
Democrats failed the debate question on Qassem Soleimani
[WASHINGTONEXAMINER] At the New Hampshire Democratic presidential primary debate on Friday, Democrats failed when questioned on whether they would have authorized the U.S. military strike that killed Qassem Soleimani

.

Soleimani, commander of the covert action arm of the Iranian Islamic Revolutionary Guard Corps, was killed in a January U.S.

dronezap

in Baghdad. President Trump authorized that strike in response to Soleimani's efforts to organize attacks on U.S. interests in Iraq and the broader Middle East, and in the context of the Iranian general's historic role in killing hundreds of U.S. soldiers during the Iraq War.

Continued on Page 49
Posted by: Fred || 02/11/2020 00:00 || Comments || Link || E-Mail|| [259 views] Top|| File under: Govt of Iran
College student slams Joe Biden after he calls her 'lying, dog-faced pony soldier'
[WASHINGTONTIMES] The 21-year-old college student who was jokingly called a "lying, dog-faced pony soldier" by Democratic presidential candidate Joseph R. Biden in New Hampshire on Sunday said after the now-viral moment that she doesn't believe the former vice president has what it takes to win.

Madison Moore asked Mr. Biden during a campaign event in Hampton how he expected to gain momentum following an embarrassing 4th-place finish in the Iowa caucuses.

"How do you explain the performance in Iowa, and why should voters believe that you can win the national election?" Ms. Moore asked.

Mr. Biden said it was legitimate question but then fired back, "Iowa's a caucus. Have you ever been to a caucus?"

Ms. Moore nodded yes, to which Mr. Biden responded, "No, you haven't. You're a lying dog-faced pony soldier."

The Biden campaign later said that the former vice president had used the phrase in the past. It's apparently an allusion to a line in a John Wayne movie.

Ms. Moore gave a statement to The Washington Post saying her question was "fair" and that Mr. Biden blew it.

"I asked Joe Foreign Policy Whiz Kid Biden

...Failed seeker of the Democratic presidential nomination on multiple occasions, vice president under Barack Obama, giving it a last try in his dotage for 2020...
a fair question. His immediate response was to question whether I had ever attended a caucus. In my nervousness in the presence of the former Vice President, I nodded yes," she said.

She said that while she never really did attend a caucus, that fact is irrelevant.

"Joe Biden has been performing incredibly poorly in this race," she said. "His inability to answer a simple question from a nobody college student like me only exacerbates that reality."

Ms. Moore also spoke with Fox News after the event, saying Mr. Biden is a bit of a downer who doesn't focus on solutions.

"A lot of what he's saying seems to be really pathos-based and very sad," she said. "We've heard a lot about deaths and cancer and people losing their jobs. And to me, he doesn't really seem very solution-oriented. I don't think he has the momentum to carry this to a national election."
Posted by: Fred || 02/11/2020 00:00 || Comments || Link || E-Mail|| [461 views] Top|| File under:
GA Senate: Loeffler Clinches Crucial Pro-Life Endorsement
[Townhall] Georgia's Senate race has been at the center of the news cycle since Rep. Doug Collins (R-GA) announced that he will challenge Sen. Kelly Loeffler (R-GA) for the seat in the state's "jungle primary" in November. The GOP establishment has disavowed Collins' decision, which many view as selfish and power-hungry; his bid puts the fate of the Senate seat at risk, as well as other races down-the-ballot in Georgia.

Sen. Loeffler received a crucial pro-life endorsement from Susan B. Anthony's List. SBA List is an advocacy organization that works to end abortion and elects pro-life lawmakers. From the organization's statement:

"We are proud to endorse Senator Kelly Loeffler for re-election. As a strong pro-life, pro-woman leader, her voice is needed in the Senate more than ever at this pivotal moment," said SBA List President Marjorie Dannenfelser. "Kelly is committed to advancing legislation that stops painful late-term abortions after five months of pregnancy and confirming President Trump's judges. During her first week in office, she co-sponsored three major pro-life bills that would stop late-term abortions, protect babies who survive abortions, and end the funneling of taxpayer dollars to the abortion industry. Sen. Loeffler will continue to be a formidable champion of unborn children and their mothers, and we greatly look forward to working together on these and other top pro-life priorities."

This endorsement dispels the narrative that Sen. Loeffler is not a dedicated pro-life leader. The support of SBA List also puts an entire network of pro-life conservatives in Sen. Loeffler's corner.
Posted by: Besoeker || 02/11/2020 00:00 || Comments || Link || E-Mail|| [205 views] Top|| File under:
Home Front: Culture Wars
Barr announces sweeping new sanctions, 'significant escalation' against left-wing sanctuary cities
[Fox News] - Charging that so-called "sanctuary" cities that protect illegal immigrants are jeopardizing domestic security, Attorney General Bill Barr announced a slew of additional sanctions that he called a "significant escalation" against left-wing local and state governments that obstruct the "lawful functioning of our nation's immigration system."

Speaking at the National Sheriff's Association 2020 Winter Legislative and Technology Conference in Washington, D.C., Barr said the Justice Department would immediately file multiple lawsuits against sanctuary jurisdictions for unconstitutionally interfering with federal immigration enforcement, and implement unprecedented national reviews of left-wing sanctuary governments and prosecutors.

Posted by: g(r)omgoru || 02/11/2020 03:17 || Comments || Link || E-Mail|| [300 views] Top|| File under:
Who's in the News
42
[untagged]
7
Sublime Porte
5
Commies
5
Govt of Iraq
4
Arab Spring
3
Moslem Colonists
2
Palestinian Authority
2
Taliban
1
Tin Hat Dictators, Presidents for Life,
1
al-Shabaab (AQ)
1
Govt of Iran
1
Govt of Iran Proxies
1
Govt of Syria
1
Hamas
1
Islamic State
1
Muslim Brotherhood
Bookmark
E-Mail Me
The Classics
The O Club
Rantburg Store
The Bloids
The Never-ending Story
Thugburg
Gulf War I
The Way We Were
Bio
Merry-Go-Blog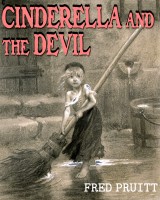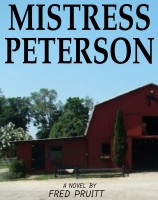 On Sale now!


A multi-volume chronology and reference guide set detailing three years of the Mexican Drug War between 2010 and 2012.

Rantburg.com and borderlandbeat.com correspondent and author Chris Covert presents his first non-fiction work detailing the drug and gang related violence in Mexico.

Chris gives us Mexican press dispatches of drug and gang war violence over three years, presented in a multi volume set intended to chronicle the death, violence and mayhem which has dominated Mexico for six years.
Click here for more information


Meet the Mods
In no particular order...


Steve White
Seafarious
Pappy
lotp
Scooter McGruder
john frum
tu3031
badanov
sherry
ryuge
GolfBravoUSMC
Bright Pebbles
trailing wife
Gloria
Fred
Besoeker
Glenmore
Frank G
3dc
Skidmark
Alaska Paul



Better than the average link...



Rantburg was assembled from recycled algorithms in the United States of America. No trees were destroyed in the production of this weblog. We did hurt some, though. Sorry.
100.24.113.182