-Lurid Crime Tales-
Florida teacher tried to get '8 ball' of meth delivered at school
[NYPOST] A Florida teacher has been busted for trying to get drugs delivered to her while she taught at an elementary school, according to authorities.

First-grade teacher Valerie Lee Prince, 43, called a dealer to bring her an eight ball of meth at Jacksonville Heights Elementary School ‐ saying she was willing to abandon her class to collect it, according to Clay County Sheriff's Office.

"You call me, I can just say I have to use the phone real quick ‐ I could step out and come right back in," she told the dealer, who was an informant who worked with police narcotics officers to record the call.

The call suggested that she planned to "consume some of the narcotics and return to the classroom," Lt. Domenic Paniccia told a

presser

, which shared audio of the teacher's desperate call.

"The situation is disturbing," Paniccia said. "This is someone that was in charge of kids, first-grade kids, and it's something that was a priority to us."

His colleague, Sgt. Vincent Hall, said it was "a pretty nonchalant request," saying, "The indication was that it was no big deal to the suspect."

An undercover officer later delivered her $85 of meth ‐ outside of school hours ‐ before Prince was arrested. She is charged with purchasing and possessing meth, a felony. She was still being held in Clay County Jail with an arraignment set for next month, court records show.

The teacher "admitted to the use of methamphetamine on multiple occasions in the last six months" and also confessed to the school-delivery deal, Hall told the presser.


Posted by: Fred || 02/11/2020 00:00 || Comments || Link || E-Mail|| [189 views] Top|| File under:
Jackson State University President resigns after arrest in prostitution sting
[LOCALMEMPHIS] The president of Jackson State University resigned Monday after he was arrested in a prostitution sting in central Mississippi.

William Bynum Jr., 57, was among more than a dozen people arrested during the weekend in the Jackson suburb of Clinton, according to Clinton Police Chief Ford Hayman.

A news release from the Mississippi university system on Monday said Bynum submitted his resignation, and it took effect immediately.

Bynum is charged with procuring services of a

hooker

, false statement of identity and simple possession of marijuana.

Hayman said during a news conference Monday that the people arrested were responding to an online ad for prostitution services, and they were met by an undercover police officer at a chain hotel near Interstate 20.

The chief was asked if Bynum tried to convince police he was someone else.

"Without getting into particulars, yes, he was charged with that ‐ providing a false identity," Hayman said.


Posted by: Fred || 02/11/2020 00:00 || Comments || Link || E-Mail|| [168 views] Top|| File under:
-Obits-
'Mad Mike' Hoare, mercenary in Congo who later led a failed coup, dies at 100
[WaPo] To his legions of admirers, Mike Hoare was a poetry-reading soldier of fortune who led an army of white mercenaries in Congo, freed missionaries from certain death and beat back a growing communist threat.

He served with the British army in India and Myanmar, also known as Burma, during World War II, worked as an accountant in peacetime London and decamped to apartheid-era South Africa in search of ad­ven­ture. He organized safaris, embarked on motorcycle expeditions that spanned the continent and searched for a legendary lost city in the Kalahari Desert.

Mr. Hoare, who was 100 when he died Feb. 2, eventually found his calling as a mercenary, leading two 1960s campaigns in Congo. Covertly backed by the CIA, he and his men stifled a ragtag rebellion that U.S. policymakers deemed a Cold War menace. But while his soldiers were glamorized by the American press, other reports indicated they were little more than rifle-wielding thugs ‐ guilty of "serious excesses," as one CIA cable put it, that included "robbery, rape, murder and beatings."

Those accusations did little to damage the public image of Mr. Hoare, who sometimes went by the military rank of colonel and said he had little tolerance for war crimes, even as he likened African nationalists to animals. His mercenary career ended two decades later after he spearheaded a failed coup in the Seychelles that landed him in a South African prison.

"I think I'd like to have been born in the time of Sir Francis Drake," he once told The Washington Post. "Yes, out sailing, robbing the Spaniards, and when you brought the booty back to Queen Elizabeth, you knelt before her and she made you a knight. You were respectable ‐ even though you were a thief."

Along with Bob Denard of France and Jean Schramme of Belgium, Mr. Hoare was one of several white mercenaries who made international headlines in post-colonial Africa, selling their services to rebel factions and anti-communist regimes. His death was announced by his son and biographer, Chris Hoare, who said Mr. Hoare died at a care facility in Durban, South Africa, but did not give a cause.
Posted by: Frank G || 02/11/2020 10:43 || Comments || Link || E-Mail|| [189 views] Top|| File under:
Hollywood's soapboxing drags Oscars to all-time low ratings
[NYPOST] The biggest flop of the award show season? The award show itself.

The Oscars made history for the smallest audience the show has ever received after a night of predictable wins and polarizing acceptance speeches.

About 23.6 million people watched the 92nd installment of the show, which showered Bong Joon Ho with awards including Best Director and Best Picture for his widely acclaimed social horror film "Parasite."

And while it was the most-watched show of the awards season, even the promise of a hostless show couldn't hoist up Hollywood's big night amid repeat wins by actors who already took home Golden Globes, SAGs and BAFTAs.

The broadcast, which ran for 3 hours and 35 minutes, scored a 5.3 rating in the coveted adults 18-49 demo, based on Nielsen's Live + Same Day Fast National ratings.

In 2019, the first year the show went on without a host, it saw an 11% overall viewership bump over the year prior, with 29.6 million viewers. It also scored a 7.7 rating among the 18-49 demographic. The 2018 awards, hosted by Jimmy Kimmel, hit a then-all-time low of 26.5 million viewers and a 6.8 rating in the 18-49 demo. But even that was more than this year.


Posted by: Fred || 02/11/2020 00:00 || Comments || Link || E-Mail|| [344 views] Top|| File under:
Rick and Ivy Kohn Reed learn all about searing volcanic ash and toxic gases
[NYP] A Massachusetts woman has posted a touching photograph of herself and her husband just moments before they were buried alive and suffered critical injuries in a New Zealand volcano eruption.

Rick and Ivy Kohn Reed, wearing yellow hardhats, are all smiles as steam rises from the crater behind them on Dec. 9 ‐ 15 minutes before the killer White Island eruption, which killed 21 tourists and injured 26 others.

The couple shared the image on a GoFundMe page that seeks donations to help pay for their treatment and rehab. As of Monday, it had raised almost $40,000 of its $50,000 goal.

"This is the last picture taken of us before our lives changed forever," Ivy wrote in an update on the site, describing how they were covered in searing volcanic ash and overcome by toxic gases.

"We survived, were rescued and spent almost 8 weeks in a New Zealand Hospital receiving critical care treatment. Our dream vacation turned into a nightmare that we are still trying to comprehend," she continued.

"The next year will be the hardest of our lives while we try to rehab and regain as much functionality as possible," she said, adding that they have returned to the US.
Posted by: Besoeker || 02/11/2020 00:00 || Comments || Link || E-Mail|| [318 views] Top|| File under:
Virus has 'attack rate' of up to 80%
[The Guardian] Tuesday briefing: Two-thirds of people might catch coronavirus – expert
Other countries may need China-style lockdowns, says professor … urgent legislation to stop terror releases …


Wash your hands with soap every two hours, cough into your elbow, and don't touch your T-zone (eyes, nose, mouth).

Hello, Warren Murray here with an open sandwich of news for your morning table.

The novel coronavirus epidemic could spread to two-thirds of the world's population if it cannot be controlled, according to Hong Kong's leading public health epidemiologist. The number of confirmed cases in the UK has doubled from four to eight – two healthcare workers are among them – as the government announced new powers to detain people suspected of having the virus.

Prof Gabriel Leung, the Hong Kong expert, said that if the drastic containment measures adopted by China proved successful, other countries should consider adopting them – but questions remained to be answered. "Have these massive public health interventions, social distancing, and mobility restrictions worked in China?" said Leung, en route to an expert meeting at the WHO in Geneva. "If so, how can we roll them out, or is it not possible?" Most experts thought that each person infected would go on to transmit the virus to around 2.5 other people. That gave a potential "attack rate" of 60 to 80%. "Is 60-80% of the world's population going to get infected? Maybe not. Maybe this will come in waves. Maybe the virus is going to attenuate its lethality because it certainly doesn't help it if it kills everybody in its path, because it will get killed as well," he said.
Posted by: 3dc || 02/11/2020 08:10 || Comments || Link || E-Mail|| [362 views] Top|| File under: Commies
Coronavirus infects 66 more passengers on Diamond Princess, bringing total to 130
[FOXNEWS] Japan may test every person aboard the Diamond Princess for the coronavirus after it was determined Monday that there were 66 new cases on the quarantined ship docked at a Yokohama port.

The Japan Times, which first reported the increase, said the passengers will be able to disembark after test results become available. Princess Cruises confirmed to Fox News the number of new cases.

The passengers have been confined on the ship for six days with limited outdoor activities. The New York Times


...which still proudly displays Walter Duranty's Pulitzer prize...
reported that the ship is "host to the highest concentration of the coronavirus cases outside China." The report said 2,600 passengers have been holed up in their cabins, and some have spoken about their anxiety.

"My whole thing is just to stay calm, because no matter what, I'm here. But every day it's anxiety-provoking when we see the ambulances line up on the side of the ship," one passenger told the paper.


Posted by: Fred || 02/11/2020 00:00 || Comments || Link || E-Mail|| [147 views] Top|| File under:
Caucasus/Russia/Central Asia
Blogger and Putin critic Imran Aliev succombs to French hotel stay
[NYP] An outspoken blogger who routinely attacked Russia and Chechnya has been found dead in a French hotel with his throat slit and 100 stab wounds ‐ and police suspect a "political motivation," according to reports.

Chechen blogger Imran Aliev,


...also spelt Imran Aliyev, though neither appears in the Rantburg archives....

44, was found late last month in a hotel bloodbath in Lille that reflected "extreme savagery," sources told Agence France-Presse. His throat had also been slit, Business Insider said.

Aliev had political refugee status and was living in Belgium under police protection "because of threats out of Russia and Chechnya over his opposition blogging," a senior French police official told the outlet.


What precisely did he oppose? Was he a bearded liberal fighting for liberty and democracy, or a bearded keyboard jihadi furious that Messers Putin and Kadyrov stood in the way of a beloved Caucasian caliphate? It is curious that I can thus far find no mention of the dead gentleman's politics.

Using the online handle "Mansur Stariy,"


...also not in Rantburg's archives...

he became known mostly for his strident diatribes critiquing Chechen ruler Ramzan Kadyrov as well as Russian President Vladimir Putin, the report says.

"We had him under police protection for a reason," a Belgian law enforcement official told Business Insider, saying there had been "specific and credible threats on his life from certain political sectors in Chechnya and Russia."


Posted by: Besoeker || 02/11/2020 00:00 || Comments || Link || E-Mail|| [294 views] Top|| File under:
4 Chinese PLA members charged in Equifax data breach
[Bloomberg] The Department of Justice announced charges Monday against four members of China's People's Liberation Army for the 2017 hack of Equifax Inc., a breach that exposed the personal information of about 145 million Americans.

The announcement by Attorney General William Barr follows an indictment in Atlanta accusing the Chinese military personnel of conspiring with each other to hack into Equifax's network and stealing sensitive data on nearly half of all U.S. citizens.

Wu Zhiyong, Wang Qian, Xu Ke and Liu Lei, who were members of the PLA's 54th Research Institute, were charged with three counts of conspiracy to commit computer fraud, conspiracy to commit economic espionage and conspiracy to commit wire fraud, authorities said.
Posted by: BA || 02/11/2020 00:00 || Comments || Link || E-Mail|| [168 views] Top|| File under: Commies
Science & Technology
The Air Force just killed one of its hypersonic weapons programs
[Defense News] The Air Force has cancelled the Hypersonic Conventional Strike Weapon program, one of the two major hypersonic weapons being spearheaded by the service.

While the development is a blow to Lockheed Martin, which was developing HCSW, it's other hypersonic weapons program with the Air Force — the Air-Launched Rapid Response Weapon — will proceed, Air Force spokeswoman Ann Stefanek confirmed on Feb. 10.

Because of budget pressures, the Air Force was forced to choose between funding HCSW and ARRW in FY21, and opted to keep ARRW due to it being a more "unique glide body design" compared with HCSW, which was similar to hypersonic weapons under development by other services, Stefanek said. ARRW is on track for a early operational capability in FY22.

"We will continue to work collaboratively with our sister services to see how we can most effectively leverage each other's capabilities, ensuring the most prudent use of taxpayer dollars," she said in an emailed statement.

Lockheed was notified on Monday that its work on HCSW will conclude after a critical design review this spring. The program's cancellation was not due to poor performance, Stefanek added.

"The HCSW team pioneered significant advancements in hypersonic technology development and integration of existing, mature technologies for use in various hypersonic efforts across the Department of Defense, including Army, Navy, and Missile Defense Agency programs," she said. "The HCSW team successfully met all developmental milestones. These advancements will serve to expedite the generation and demonstration of various hypersonic weapon capabilities in the near future."

In total, the Air Force hopes to invest $382 million on hypersonic prototyping in FY21, down from $576 in FY20.
Posted by: 3dc || 02/11/2020 00:00 || Comments || Link || E-Mail|| [294 views] Top|| File under:
Home Front: Culture Wars
A major New York police union declares open war on Mayor de Blasio
[American Thinker] - Five years ago, two police officers were murdered in Brooklyn, and the New York City police blamed Mayor Bill de Blasio for fomenting an atmosphere in which police murder was acceptable. This past weekend, although thankfully no one was killed, a man twice attempted to assassinate police officers in New York City. This time, the Sergeants Benevolent Association says this is war ‐ not with the criminals, but with the mayor.

One of the most striking images from the first year of Bill de Blasio's mayoralty was the scene at the funeral for Wenjian Liu. Liu and his partner Rafael Ramos were killed in an ambush. Police officers blamed de Blasio's constant anti-police, pro‐Black Lives Matter rhetoric for creating an atmosphere so hostile to police that murder was inevitable. At Liu's funeral, in January 2015, when de Blasio began his eulogy, many of the assembled police officers turned their backs on him:

In the intervening years, as the Black Lives Matter furor died down, the New York cops and Mayor de Blasio entered into an uneasy truce. That all ended over the weekend, when one man, believed to be Robert Williams, twice attempted to assassinate New York City police.

...De Blasio did not take responsibility for what happened in New York. Instead, he sent out a generic set of political tweets, first praising the officers and then rendering them almost irrelevant by saying the attacks were actually against all New Yorkers:

The Sergeants Benevolent Association, rather than feeling supported, was enraged and volleyed back with scorching tweets "declaring war" on de Blasio, openly denying him respect, banning him from hospital visits, and accusing him of selling the police out to the criminals:

Posted by: g(r)omgoru || 02/11/2020 03:44 || Comments || Link || E-Mail|| [290 views] Top|| File under:
Science
Mysterious (FRBs) signals from deep space is repeating in 16-day cycle
[FOX] Fast radio bursts (FRBs) are perhaps the most mysterious anomaly in space, with many having unknown origins. According to a new study, an FRB has been spotted coming from a galaxy 500 million light-years from Earth and it's repeating every 16 days.

And no one knows why.

Known as FRB 180916.J0158+65, this FRB sends out radio wave bursts for a period of four days, stops for a period of 12 days, then repeats itself. The initial 28 patterns were first observed between September 2018 and October 2019, according to a pre-published study. "We conclude that this is the first detected periodicity of any kind in an FRB source," the researchers wrote in the study.


Posted by: Woodrow || 02/11/2020 00:00 || Comments || Link || E-Mail|| [326 views] Top|| File under:
Who's in the News
42
[untagged]
7
Sublime Porte
5
Commies
5
Govt of Iraq
4
Arab Spring
3
Moslem Colonists
2
Palestinian Authority
2
Taliban
1
Tin Hat Dictators, Presidents for Life,
1
al-Shabaab (AQ)
1
Govt of Iran
1
Govt of Iran Proxies
1
Govt of Syria
1
Hamas
1
Islamic State
1
Muslim Brotherhood
Bookmark
E-Mail Me
The Classics
The O Club
Rantburg Store
The Bloids
The Never-ending Story
Thugburg
Gulf War I
The Way We Were
Bio
Merry-Go-Blog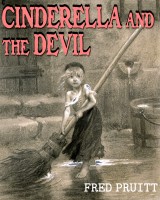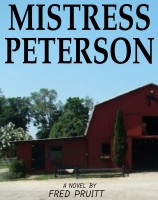 On Sale now!


A multi-volume chronology and reference guide set detailing three years of the Mexican Drug War between 2010 and 2012.

Rantburg.com and borderlandbeat.com correspondent and author Chris Covert presents his first non-fiction work detailing the drug and gang related violence in Mexico.

Chris gives us Mexican press dispatches of drug and gang war violence over three years, presented in a multi volume set intended to chronicle the death, violence and mayhem which has dominated Mexico for six years.
Click here for more information


Meet the Mods
In no particular order...


Steve White
Seafarious
Pappy
lotp
Scooter McGruder
john frum
tu3031
badanov
sherry
ryuge
GolfBravoUSMC
Bright Pebbles
trailing wife
Gloria
Fred
Besoeker
Glenmore
Frank G
3dc
Skidmark
Alaska Paul



Better than the average link...



Rantburg was assembled from recycled algorithms in the United States of America. No trees were destroyed in the production of this weblog. We did hurt some, though. Sorry.
3.238.107.166