-Lurid Crime Tales-
Why Banning Abortion Will Save Millions More Lives Than Banning Guns
[The Federalist] Over the weekend there was a massive march in Washington and other cities to demand new laws, ostensibly on behalf of innocent lives being endangered. That sounds like another giant protest march that takes place once a year in Washington, except this one is being reported coast-to-coast, buoyed by celebrity endorsements, and hailed as the dawn of a revolution, rather than being studiously ignored or downplayed.

It should be obvious that I'm speaking of the March for Our Lives and the March for Life, two ostensibly similar marches advocating ostensibly similar views. Yet comparing the two positions reveals illuminating fundamental differences.

OWNERSHIP VERSUS ACTION
Of course the most obvious distinction is in the subject matter: one favors limiting or ending gun owners, the other limiting or ending abortion. Let's consider the two subjects, for here the crux of the matter rests.

Gun rights deal with a person's right to own a particular tool for a particular purpose. Put briefly, a gun is a weapon; weapons are used in fighting. People want to own guns so if they ever need to fight to defend themselves, their families, or their rights, they can do so effectively. There are obvious and legitimate reasons why they would want this, ranging from violent attackers to civil unrest.

But, although they have legitimate uses, guns by nature are open to abuse. They allow a person with evil intent to inflict more damage than he would otherwise. Gun-control advocates argue the potential for abuse is greater than the legitimate need for private firearms, at least with regards to certain weapons. In other words, gun control advocates wish to limit access to guns in order to limit their potential for abuse.

Abortion rights deal with a person's right to do or have done a particular procedure. This procedure, by definition, destroys a human life: specifically the human life the people in question created by having intercourse, whether consensually or violently. They desire this because, to one degree or another, the life to be destroyed is unwanted or inconvenient and was not intended to be created.

Although the reasons for wishing to destroy this life may be understandable, abortion still destroys an innocent human life. Moreover, in most cases that innocent human life was created by other people voluntarily engaging in an act they knew could lead to this outcome. Pro-life advocates argue that deliberately killing an innocent human being simply cannot be justified, save in cases of direst need such as when the life of the mother is at stake.

In other words, pro-life advocates wish to forbid a particular action that, by definition, destroys a human life.
Posted by: Besoeker || 09/14/2020 06:54 || Comments || Link || E-Mail|| [6467 views] Top|| File under:
Jeffrey Epstein reportedly bankrolled by Ghislaine Maxwell's conman dad
[NYP] The mystery over Jeffrey Epstein's millions may lie with the notorious conman father of his alleged sidekick Ghislaine Maxwell, according to a report.

Pedophile Epstein amassed a huge fortune with properties around the world, including his stunning Upper East Side mansion — yet no one has ever shown exactly how the shady moneyman made his millions.

Now an insider has provided lawyers sworn testimony saying Epstein was secretly bankrolled by his reputed ex's dad, disgraced media baron Robert Maxwell, according to The Sun.

The UK newspaper owner had stolen hundreds of millions from his company's pension funds before his mysterious death in 1991 when he was discovered floating in the Atlantic Ocean after being on his yacht The Lady Ghislaine, named after his daughter.

It was soon after her father's death that Ghislaine fled to the Big Apple and became closely tied to Epstein, leading to her arrest earlier this year for allegedly procuring girls for him.

The possible financial ties between Epstein and Maxwell's dad were allegedly disclosed by model scout Jean-Luc Brunel from chats almost 20 years ago, The Sun said.

"Jean-Luc was telling [acquaintances] how Ghislaine's father Robert Maxwell was one of the reasons why Jeffrey Epstein had money," one of the Frenchman's former close associates told the UK paper.
Posted by: Besoeker || 09/14/2020 02:36 || Comments || Link || E-Mail|| [6477 views] Top|| File under:
The Grand Turk
VDH: Turkey vs. Greece – here's why this centuries-old rivalry matters now
[FOX] Almost daily, Greek and Turkish aircraft and ships fight mock battles over disputed oil and gas rights in the eastern Mediterranean.

Since the loss of much of the Christian Balkans to the Ottomans in the 15th century, Greece and what would later become modern Turkey have been rivals, outright enemies and often at war.

Mutual NATO membership and shared Cold War fears of Soviet Russia did not stop the two from almost going to war after the Turkish invasion of Cyprus in 1974.

Still, the current escalation seems weird. Most territorial claims and disputes over borders were settled almost a century ago, and the two countries have had mass population exchanges.

Why, then, does the divide still run so deep?
Posted by: Besoeker || 09/14/2020 08:34 || Comments || Link || E-Mail|| [6470 views] Top|| File under:
Home Front: Politix
VDH: Biden, 'The Great and Powerful'
[American Greatness] For now Joe Biden's best hope is that some Emerald City media lackey does not play the role of the tiny dog Toto, rip away the curtain, and reveal the tiny man and his machinery behind the projection.

Media bias is not new.

In addition to the Russian collusion hoax and the phone-call impeachment farce, who can forget the marquee media toadies of JournoList and the release of John Podesta's email trove?

Or the moderator Donna Brazile's primary debate questions, leaked through CNN, or Candy Crowley's hijacking of a debate as moderator-turned-real-time-hack "fact-checker"?

Nothing then is new to the media's fusion and collusion with the "progressive party."

Yet never in American history have mainstream journalists not merely promoted a candidate but actively fused with his political candidacy to the point of warping, fabricating, and Trotskyizing the news and indeed history itself.

The trope of a vast charade to create an illusionary powerful figure out of nothing is an old one in fiction, Hollywood and television. We remember "The Great and Powerful" Wizard of Oz fakery, a formidable screen image created backstage by gears and levers operated by a tiny man "behind the curtain." Similar is the famous scene in an episode of the old Star Trek series, depicting a near comatose on-air John Gill used as a televised prop by his puppeteers, in a utopian federation project gone haywire.

But reality has outdone art with the Biden campaign. The concoction is holistic, from the mundane construction of a fantasy, on-the-go candidate to the supposed middle-of-the road old Joe Biden from Scranton radiating an aura of kindness and moderation in times of plague, panic, and protest.

BUNKER ILLUSIONS
For six months, Biden has run a Zoom campaign on the pretext of mandatory quarantines‐our current version of a 19th-century, stationary presidential candidate, who campaigned by spitting out wit and wisdom while immovable on his front porch.

Biden has conducted no free-wheeling, unscripted press conferences. He will not do extended one-on-one interviews with a disinterested journalist. He rarely will even try Trump-like cameo appearances on CNN or MSNBC to answer unscripted questions from supporters. His press events instead are Orwellian, requiring a media mass suspension of disbelief.

The questions are canned. They are submitted in advance by "journalists," whether formally or via electronic chatter. The inquiries are obsequious‐seldom a word about Hunter Biden, China, Biden's troubling racist remarks, his handsy past, his scary cognitive lapses, or his "contract" with Senator Bernie Sanders (I-Vt.) and Representative Alexandria Ocasio-Cortez (D-N.Y.). Instead the softball, known-in-advance inquiries are in spirit carried over from the Obama years, phrased in the manner of "Were you outraged enough by Trump's outrage?"

Biden's Oz functionaries seemingly are always experimenting with all sorts of screen props. The trick is to discover how best their challenged candidate can square the circle of completing sentences and remaining semi-coherent, while not giving away the game that his illusionists are feeding him answers to synthetic questions.

When asked point-blank on Fox News by Brett Baier whether Biden used a stealth teleprompter, his national press flak, T.J. Ducklo would not answer with a simple yes or no. Instead, he went on the attack, with the fossilized accusation that right-wing Fox News asks too many partisan questions.

So we were left with a de facto "yes": Biden does read off a stealthy teleprompter when answering canned press questions‐and gives the impression he does not.

But Biden, like the mirage of the Wizard of Oz, nonetheless can't always keep the curtain closed.

When he strains to see the teleprompter that sits just behind, and thus out of sight of, his camera lens, he slips and mutters "bring it closer"‐reminding any who watch, except the media that helps collude in these orchestrations, that the question asked is not a serious one, but a prompt to facilitate the proper nonspontaneous response.

Yet even then Biden cannot act out the part of the Star Trek federation's addled Gill without someone either giving him the prewritten answer on the teleprompter or writing it out for him in real-time. Sometimes if Biden is not reading a hidden teleprompter script, he looks down in panic for notes or his smartphone instructions in ways that only expose the sheer ridiculousness of this faux media-staged event.

Sometimes he shows off family pictures on screen that seemingly inadvertently reflect and expose the ghostly presence of a teleprompter's reflection in the background. On other occasions when speaking, Biden searches in vain for his "schedule" and asks handlers to fetch it, whatever that exactly means.

In a presidential campaign first, Biden even reads out the written directives of his controllers as if to say "I'm not really saying this myself, but so what?"

So not surprisingly, during one of these sessions, out came a reference to his script's talking point "topline" headings. When faking impromptu answers, Biden bumps into and voices his handlers' notation of "end of quotation."

Occasionally a "citizen" questioner sort of rebels from the media Borg and asks an unapproved question (e.g. "I'm just going to be honest Mr. Biden, I was told to go off this paper, but I can't. We need the truth and I am a part of the truth"). In reaction, Biden's handlers and fact-checkers rush to assure the public that the approved question was written by the questioner's sympathetic organization rather than from Team Biden itself‐as if we are supposed to believe the campaign had no idea what its own surrogates would ask.

Sometimes the effort is scary. When old photos reappear in a CNN puff piece about a younger Biden holding his young son at a long-ago Washington Redskins game, the team logo‐the now-politically incorrect Redskins logo‐is airbrushed from his son's stocking cap. And then presto, legions of "disinterested" "fact-checkers" in the media emerge to confess that Biden, not CNN, supplied the doctored image.

But, in turn, the Biden campaign assures the press that the doctoring was only for "copyright" reasons, as if candidates routinely photoshop out all the cap logos they wear. The impression is that Biden is terrified that his new leftist friends in the Ministry of Truth are combing his past and ordering embarrassing moments to go down the memory hole.

OZ WIZARDRY
As a general rule, the Soviet-style apologia for the media-Biden fusion‐usually outsourced to a now utterly corrupt left-wing institution called "fact-checking"‐only solidifies the fact that the media and the Biden campaign are indistinguishable.

In Soviet times, one easily just assumed the opposite from Moscow's party-line efforts and, presto, stumbled onto the truth. In the case of Biden's optics and press conferences and appearances, we easily deduce that the downside of scripting and programming a compliant candidate far outweighs the existential risk of turning Biden loose to answer questions like a normal human being.

True, even before his cognitive decline, Biden was known in Washington as someone whose incoherent and impromptu loquaciousness usually embarrassed his friends more than hurt his enemies‐in addition to his long history of plagiarism and inflating his thin résumés with false data about his past.

But with the onset of his cognitive decline, Biden's own once-feeble social antennae are now more or less unplugged most of the day.

The result is that he has a creepy propensity to blurt out patently racist tropes as if the old inner Biden who talked of Obama as "clean" and the first "articulate" black presidential candidate, and pandered to his working-class Democratic supporters with references to the inner-city "jungle," is now free of his harnesses, bits, and halters.

For some time, Biden unchained has shouted about "you ain't black," and, earlier, his Corn Pop series of inflated tales as Biden, the white knight, equipped with a chain no less, protecting the inner city from itself.

Biden showed his tough-guy mettle with putdowns of a transitorily noncompliant black journalist and sneered that he is comparable to a "junkie" and drug addict. To a liberated Biden, blacks just don't think independently like Latinos.

Given all that, the decision of his campaign and their media stand-ins to reinsert Biden into his safe space, wheel him out for scripted occasions, and pray at least that he can follow either the teleprompter, his iPhone, or written notes in his lap, or remember his cues‐without including the prompts themselves‐seems understandable.

This was all known to Democratic primary voters who initially wanted little to do with Biden. The narratives advanced by primary rivals Kamala Harris and Corey Booker implied that he was either a virtual racist or cognitively challenged or both‐insinuations the left-wing media was willing to fuel, in the heydays of a preferable Berrnie Sanders, Elizbeth Warren, or Beto O'Rourke prairie fire candidacy.

All that media fantasy imploded when would-be savior Michael Bloomberg proved little more than a billionaire bore and Elizabeth Warren and Bernie Sanders cranky and shrill socialist septuagenarians with even scarier agendas.

FLOATING TO NOVEMBER
So the lightweight Biden was reflated as a sort of centrist hot air balloon to be used to float the hard-Left basket carriage beneath across the election defining line.

But fusion/collusion is not just a matter of a Potemkin veneer. Biden's agenda is a fantasy creation. His role was to save the party from Sanders, win suburbanites, and pander to the party's socialist sympathizers of Antifa and the Black Lives Matter movement. That is an impossible task because today's Democratic Party is a conglomeration of squabbling tribes and looney agendas.

Biden is now ordered to keep still on the issues of the day, because what he once said to get nominated and please the Left would lose him the election. He wants to defund the police, but not to defund the police. He wants to phase out fossil fuels and end fracking but not to end fracking in Electoral College-rich Pennsylvania.

The rioting, Biden insists, is due to police brutality but not due to it entirely. Trump's COVID policies killed thousands, but Biden's own bromides are either identical or would be less effective.

And on and on, as Biden is made to wink and nod to the Left that his only role is to get them elected before collapsing at the finishing line.

The media thinks this will work, and so owns the project. Biden will stay sequestered, visit a key state occasionally, pop out of the plane to say he is "barnstorming" Michigan or Wisconsin and then fly back into his Biden bunker for more Zoom puff interviews‐and hope progressive polls show that he can endure weekly bleeding until November 3.

Every four or five days the media will blast the airways with, "Trump is ripping out mailboxes," "Trump won't concede and will have to be forcibly removed," "Trump insulted our war dead as 'losers' and 'suckers' as he hid from the rain to keep his hair dry." Most recently Bob Woodward's book queued up for its turn of 72 hours of smears, right after gab-bag Jeffery Goldberg's anonymous sources faded out.

Will this joint project of progressive ideologues of the Democratic Party and the major media work?

So far the rope-a-dope has succeeded in slowing down somewhat the pace of the erosion of Biden's lead. And Biden as the tough-talking Wizard projection will continue until, when, or if the polls show an undeniable Trump surge ahead.

For now Biden's best hope is that some Emerald City media lackey does not play the role of the tiny dog Toto, rip away the curtain, and reveal the tiny man and his machinery behind the projection.

Posted by: Frank G || 09/14/2020 11:13 || Comments || Link || E-Mail|| [6468 views] Top|| File under:
More voters classify 'Black Lives Matter' demonstrations as riots, not protests: Poll
[Washington Examiner] More voters consider Black Lives Matter demonstrations in three cities to be riots instead of protests, according to a Fox News poll released Sunday.

The poll found that 48% of likely voters viewed the demonstrations in New York, Portland, and Kenosha, Wisconsin, as riots, while 40% viewed the demonstrations as protests.

The poll also broke down views based on political affiliation, with 68% of Republicans calling the demonstrations riots. Only 30% of Democrats said the same.

Of the respondents, 39% blamed the violence on "left-wing radicals," while 33% blamed "right-wing radicals." Another 9% of respondents placed the blame on both sides.

The poll found that 52% of white voters called the demonstrations riots, but 62% of black voters and 48% of Hispanic voters viewed them as protests.

When it comes to bringing the country together, 54% of voters said they trust Democratic presidential nominee Joe Biden. Only 40% said they trust President Trump to do the same.

The poll, conducted between Sept 7-10, randomly sampled 1,311 registered voters and 1,191 likely voters through phone and in-person interviews.

The three cities cited in the poll have become epicenters of unrest following the death of George Floyd in May.

Trump has denounced the riots repeatedly, including during the Republican National Convention when he said, "If the Democrat Party wants to stand with anarchists, agitators, rioters, looters, and flag burners, that is up to them. But I, as your president, will not be a part of it. The Republican Party will remain the voice of the patriotic heroes who keep America safe and salute the American flag."

Biden has also come out against violence, saying, "I condemn violence of every kind by anyone, whether on the Left or the Right. And I challenge Donald Trump to do the same."
Posted by: Besoeker || 09/14/2020 07:17 || Comments || Link || E-Mail|| [6494 views] Top|| File under:
Conservatives' Crushing Counterattack In the Culture War
Kurt at TownHall


You know, I am still not tired of all the winning. Imagine having a Republican president conserva-woke enough to issue an executive order banning the poisonous lies of critical race theory from being inflicted upon our federal workforce. Well, we do have a president fearless enough to fight back, boldly and publicly, against the noxious propaganda of the academic left we taxpayers have been shelling out millions to pay commie consultants for. And he did it in the face of the utterly predictable narrative that "Trump is racist for prohibiting indoctrinating government employees with the idea that people are good or bad based on their race!"

Do you think a Jeb!, or a Mitt! or even a Nikki! would dare stand up to that kind of heat? No, they'd be kneeling, begging for absolution from the NYT and WaPo for the sins of the GOP base not wanting to pay moral and/or financial reparations for slaves they never owned to people who were never owned.

Thanks to Donald Trump, the culture war is back on and instead of General McClellan we have General Patton, and he's up to RINO-slap a squish.

The culture war is that thing the "fiscally conservative, socially liberal" smart set of spineless Fredocons, who are all in on the "socially liberal" part but never get around to the "fiscally conservative" part, have told us for decades is a sure loser. Now, normally one should defer to the Fredocons on losing since they are the indisputable experts, but the fact that for decades the GOP establishment refused to fight about things that our base was concerned with led to a society where people tell you their pronouns and insist dudes can get preggers. Fiscal and foreign policy stuff is important, but when some dude dangles his doings in your daughter's locker room because now he insists that he is no longer Charlie but is, instead, Charlotte, that's a problem. And the geniuses kept telling us "Hush, knuckledraggers, we're too busy trying to ship your job to China because Milton Freidman told us to and we don't have time to icky fights over the things you care about that might get us called hayseeds at the next Georgetown mixer."

All this garbage the left has pushed on us — from racial self-loathing to gender idiocy to killing babies — has catastrophic real-world consequences on real people and the people who presumed to lead us didn't want to risk the kool kidz of kultur wagging their collective fingers at them. Trump not only cares but counterattacks.

That's why the executive order getting the government out of the racial grievance business is so important. Finally, we are able to exercise our brand of power — political power, since we control the executive branch — to push back against the unaccountable and totally left cultural power of the establishment. And it's not only the president.

...And then there was the reaction to the despicable Netflix Cuties film, a child molester's fantasia that disgusted the nation. Look, far be it from me to stop the blue bubble-dwelling cultural elite from selecting "You dumb Jesus people don't appreciate why pedophilia is no big deal" as their hill to die on. As long as they die on some hill I'm not too picky about which one, but if they want to choose the one that's even going to creep out a lot of the Democrat Party's voters, go for it.

The simple and indisputable fact is that within the liberal bubble there is not only huge pressure, but an ideological need, to defend any perversion that comes along. The logic of the liberal ideology makes it impossible to say "No" — if you can't tell a dude who is manifestly a dude that "Sorry, but you are a dude," you are probably going to have a hard time coming up with a consistent reason why it's bad for an adult to have sex with a 14-year-old. And, at least in California, the Democrat governor just signed a bill to substantially cut the penalties for a 24-year-old to have sex — of any kind — with someone 10 years younger. Sick.
Posted by: g(r)omgoru || 09/14/2020 04:05 || Comments || Link || E-Mail|| [6470 views] Top|| File under:
Home Front: WoT
Right-wing extremism, white supremacists rank as the top terrorist threats
[AP via St. Louis Post Dispatch] A draft report from the Department of Homeland Security, assessing the most dangerous terrorist threat facing the U.S. today, concludes that it isn't Muslim radicals from foreign lands or the left-wing antifa crowd — it's domestic right-wing radicalism driven by white supremacists. Anyone who is surprised by this should spend less time listening to Trumpist propaganda and more time reviewing America's long history of racist terrorism.

There are indications the Trump administration might be trying to skew the message from this report for political purposes, as it has done before with all sorts of data. Politico obtained three drafts of the yet-unreleased report and found that the first draft described the threat of white-supremacist terrorism in more specific language than the two subsequent drafts, which downplayed the racist aspect and described the domestic terrorism threat in more generic terms.

In any case, all three drafts conclude that right-wing extremism is the greatest terrorism danger in America today. "Foreign terrorist organizations will continue to call for Homeland attacks but probably will remain constrained in their ability to direct such plots over the next year," all three drafts conclude. Together, they warn that "violent extremists almost certainly will continue their efforts to exploit public fears associated with COVID-19 and social grievances driving lawful protests to incite violence, intimidate targets, and promote their violent extremist ideologies."
Posted by: Besoeker || 09/14/2020 06:20 || Comments || Link || E-Mail|| [6482 views] Top|| File under:
Science & Technology
Lack of this one vitamin raises COVID-19 infection risk by 77%
[JAMA via WND] A lack of Vitamin D increases the risk of becoming infected with COVID-19 by 77%, a study published Thursday by JAMA Network Open found.

"Given that vitamin D deficiency is common, supplementation of vitamin D intake might reduce the likelihood of developing COVID-19," Dr. David O. Meltzer, a professor of medicine at the University of Chicago, told UPI.

He and his researchers found that 22% of the test subjects who had a deficiency of Vitamin D contracted COVID-19. But of the 60% with adequate vitamin D levels, just 12% were infected, UPI reported.

"There is prior evidence from multiple sources that vitamin D can enhance both innate and adaptive immunity," Metzger said.
Posted by: Besoeker || 09/14/2020 02:52 || Comments || Link || E-Mail|| [6481 views] Top|| File under:
-PC Follies
Academy Strips 'Schindler's List' Of Best Picture Award Due To Lack Of Diversity
[Babylon Bee] BEVERLY HILLS, CA—The Academy of Motion Picture Arts and Sciences has stripped Schindler's List of its Best Motion Picture award for not having enough LGBTQ+ characters, people of color, and other oppressed groups.

"Schindler's List would have been a great movie if it just had a dozen transgendered characters," said Le'Jon de Froofroo, spokesperson for the Academy. "As it is, there are just a bunch of Jews and Germans -- very privileged races."

"Also, the movie has Nazis -- this is the current year, for goodness' sake!"

Steven Spielberg has been ordered by the Academy to re-release the film with an unnecessary LGBTQ+ side plot, a gay roommate for Schindler, and a song and dance number set to a Lady Gaga song over the end credits if he wishes to re-earn the Academy Award. Otherwise, it will be re-awarded to Brokeback Mountain.

This is just the first Oscar winner to be stripped of its award, as the Academy has plans to strip the award from over 95% of the winners and give them all to Brokeback Mountain.


Posted by: Besoeker || 09/14/2020 06:09 || Comments || Link || E-Mail|| [6483 views] Top|| File under:
Who's in the News
31
[untagged]
4
Antifa/BLM
3
Govt of Iran
2
Taliban
2
Govt of Iraq
2
Hezbollah
1
Commies
1
Salafists
1
Govt of Syria
Bookmark
E-Mail Me
The Classics
The O Club
Rantburg Store
The Bloids
The Never-ending Story
Thugburg
Gulf War I
The Way We Were
Bio
Merry-Go-Blog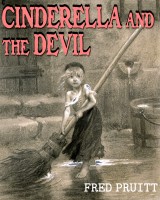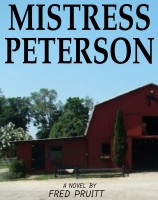 On Sale now!


A multi-volume chronology and reference guide set detailing three years of the Mexican Drug War between 2010 and 2012.

Rantburg.com and borderlandbeat.com correspondent and author Chris Covert presents his first non-fiction work detailing the drug and gang related violence in Mexico.

Chris gives us Mexican press dispatches of drug and gang war violence over three years, presented in a multi volume set intended to chronicle the death, violence and mayhem which has dominated Mexico for six years.
Click here for more information


Meet the Mods
In no particular order...


Steve White
Seafarious
Pappy
lotp
Scooter McGruder
john frum
tu3031
badanov
sherry
ryuge
GolfBravoUSMC
Bright Pebbles
trailing wife
Gloria
Fred
Besoeker
Glenmore
Frank G
3dc
Skidmark
Alaska Paul



Better than the average link...



Rantburg was assembled from recycled algorithms in the United States of America. No trees were destroyed in the production of this weblog. We did hurt some, though. Sorry.
34.239.170.169

Help keep the Burg running! Paypal: