Africa Subsaharan
South African government blasts Trump after Cohen book alleges he insulted Mandela
[The Hill] South Africa's leading political party fired back at President Trump on Tuesday over disparaging remarks the U.S. president was alleged to have made about Nelson Mandela, the South African former president and civil rights leader.

A statement released by the African National Congress, South Africa's dominant political party since Mandela's government ended racist apartheid laws after coming to power in 1994, labeled Trump the most "divisive, misogynistic and disrespectful person" ever to serve as U.S. president.

"All freedom-loving people of the world are appalled by these insults, which come from a person who himself is not a model of competent leadership," the party said, according to the Canadian Broadcasting Corporation (CBC).

"We do not believe that leaders who conduct themselves in the way Mr. Trump does are in a position to offer authoritative commentary on the life and work of Madiba," added the Nelson Mandela Foundation, using a term of endearment referring to the former president.

The condemnations came in response to excerpts from a book written by Michael Cohen, the president's longtime former personal attorney and fixer, who wrote that Trump accused Mandela of ruining South Africa after his death in 2013.

"Mandela f---ed the whole country up. Now it's a shithole. F--k Mandela. He was no leader," Trump said at the time, according to his former aide.

The White House has dismissed allegations raised by Cohen in the book, calling them the words of a disgruntled former associate seeking to clear his own name.
Posted by: Besoeker || 09/09/2020 00:56 || Comments || Link || E-Mail|| [6463 views] Top|| File under:
China-Japan-Koreas
China's Dark Turn
[TownHall] - "I'm more anti-China than you!"

That's a new theme of this election.

Joe Biden says, "We will never again be at the mercy of China!" Donald Trump replies, "China would own our country if Joe Biden got elected!"

It's strange to hear competition, because just a few administrations ago, presidents were eager to celebrate China. "A future of greater trade and growth and human dignity is possible!" said George W. Bush. Bill Clinton praised China's "positive change" and "great progress."

What changed? That's the subject of my new video.

Presidents Clinton and Bush were excited about China because its dictators had finally opened up China's economy. They got rid of price controls, broke up collective farms, allowed foreign investment and privatized state-run business. China, suddenly, prospered.

"People were so happy to finally see China being set on this path," says Melissa Chen, who reports on China for the Spectator. The reforms "lifted hundreds of millions of people out of poverty for the very first time."

Then, three years ago, Xi Jinping got himself named president for life.



IMO, he has a lot of willing helpers. Maybe, just maybe, it has to do with the nature of society, and not any particular individual?
Posted by: g(r)omgoru || 09/09/2020 06:03 || Comments || Link || E-Mail|| [6467 views] Top|| File under: Commies
Home Front: Politix
Protests Erupt As Police Shoot Man Who Was Just One Gun Away From Being Unarmed
[Babylon Bee] LOS ANGELES, CA‐In another controversial shooting, Andres Ryan was shot by police after allegedly robbing a convenience store. Ryan was completely unarmed -- give or take one firearm.

The police tried to justify the shooting, saying they felt threatened by Ryan, despite his having only one gun more than completely harmless and the police having many more guns. The shooting immediately led to protests, though, as he was yet another person shot by police who only had zero-to-one guns.

"We have no choice but to try to loot a Target," said an Antifa member who wished to remain unnamed. "I can't think of any other way to approach something like this."

Many politicians have condemned the police, saying they need to show more restraint when nearly not being shot at. Presidential candidate Joe Biden has traveled to visit the injured Ryan personally, a visit during which Ryan mugged him.
Posted by: Frank G || 09/09/2020 09:29 || Comments || Link || E-Mail|| [6461 views] Top|| File under:
Catholic priest says Democrats are going to hell ‐ and Texas bishop backs him up
[Fort Worth Star-Telegram] A Wisconsin priest who condemned Catholic Democrats has the support of a Texas bishop.

Father James Altman, pastor of St. James the Less Catholic Church, lashed out at Father James Martin, who participated in the Democratic National Convention. In a 10-minute video posted to YouTube, Altman called the priest a "hyper, confusing spreading heretic" and had harsh words toward Democrats.

"Here is a memo to clueless baptized Catholics out there: You cannot be Catholic and be a Democrat. Period," Altman said in the video posted Aug. 30. "The party platform absolutely is against everything the Catholic Church teaches, so just quit pretending that you're Catholic and vote Democrat. Repent of your support of that party and its platform or face the fires of hell."

Tyler, Texas, Bishop Joseph Strickland tweeted his endorsement of Altman's statement.

"My shame is that it has taken me so long," Strickland said Sept. 5 of the video. "Thank You Fr. Altman for your COURAGE."
Posted by: Besoeker || 09/09/2020 05:41 || Comments || Link || E-Mail|| [6466 views] Top|| File under:
Trump, Race, and Class
[National Review]

Moved to Opinion 4:44AM


There are some stunning indications that the supposedly satanic racist Donald Trump could be polling in some surveys around a 35-40 approval rate among Latinos and 20—30 percent among African Americans. Other polls are more equivocal but suggest an unexpected Trump surge among minority voters.

If those polls are accurate and predict November voting patterns, then Joe Biden could lose the popular vote as well as the key swing states by larger margins than Hillary Clinton's Electoral College losses in 2016.

Indeed, some state polls by CNN and Trafalgar already show Trump to be near even in these purple states. The polling also suggests that, contrary to stereotypical exegeses, nonwhites of the large cities in the Midwest are not necessarily a monolithic voting bloc. So how can this be — given the Obama verdict that Trump is our generation's Bull Connor, and the Never Trump assurances that the divisive Trump lacks the empathy and appeal of a "coalition building" John McCain or a BLM-sympathizer such as a marching Mitt Romney, and lacks as well the natural resonance the Bush family enjoys with Hispanics?

One, Trump is finally beginning to reshape the Republican Party into a middle-class coalition of all races, deliberately pitted against the boutique leftist rich people in Hollywood, Wall Street, the New York and Washington media, Silicon Valley, and the Washington swamp. Trump boasts far more about lowering minority unemployment than reducing the capital-gains tax, more about reducing drug sentences than the need for unfettered global trade.

The topic of fairness across class divides resonates. Who after all wishes to listen to multimillionaire Nancy Pelosi rail about masks the same day she sneaks, unmasked, into a locked-down salon to get her hair done on the sly? Who wishes to follow the diktats of self-righteous governors such as Gavin Newsom, who pontificated about shutting down wineries only to keep his own open before being ratted out?

In that sense, many African-American middle-class voters might see Don Lemon as arrogant and foolish, much as white middle-class voters see Chris Cuomo this way. Or African Americans might disregard sermons from mansion-living, cashing-in Barack Obama the same way that white working-class voters in Ohio ignore the grifter Hillary Clinton when she offers them another homespun homily. African Americans might be as embarrassed by Maxine Waters's rants as whites are by Nancy Pelosi's — both women are insider, careerist politicians who are never affected by the consequences of their own soap-box ideologies. In other words, there is no reason to be locked into a racial matrix that assumes the proverbial "other" somehow always puts tribal solidarities over class affinities and society's collective desire to be secure and safe.

Two, those very same people in the news, on television, social media, and the Internet often talk down to voters, of any race or color. They deprecate religion, right to life, and guns, and assume that any who disagree with their neo-socialist worldviews are ignorant rubes. Whether it's a shrill Elizabeth Warren or a pompous Joy Reid, they exude pretension and self-righteousness. No one living in smoking California wants to be told that global warming or a dearth of solar power is the reason they can't go to the mountain lake. Amid raging fires, Californians know that their anti-timber-industry state allowed millions of dead trees to rot as "mulch" that ended up as napalm. They also figure that the ensuing smoke and record heat caused power outages, when new-age wind and solar units went to sleep amid the smoke and night. The entire green-advocacy industry has become an elitist, shrill pastime for mostly wealthy whites who don't much care about its consequences for working-class minorities — whom they've rarely met outside using their services.

Three, minority voters, like all voters, take politicians at their word and distrust what handlers claim their candidates said. They see that when Biden speaks extemporaneously, he not only appears cognitively challenged but racist as well, as if his inner self is now expressed, stripped of the speed bumps and guard rails of conscious self-censorship, social savvy, and awareness.

On camera, Biden may surround himself with people of color, but minorities nonetheless hear some crazy things exiting Biden's garrulous mouth — the Corn Pop nonsense, the doughnut-shop riff, the condescending racism of "put y'all back in chains," and "you ain't black," asking a black journalist whether he was a junkie or cocaine addict, assuring that all black people think the same way and lack the diversity of thought found in the Latino community, all as fillips to his prior racist history of suggesting that Obama was the nation's first "clean" and "articulate" black man to run for office, and his even earlier nonsense about the racial "jungle" of the inner city.

No one likes to be lied to or ordered about. Just as the deplorables have been besmirched as smelly, Bible-clinging, gap-toothed, and Neanderthal by elite whites, so elite blacks and their white counterparts assume they can dictate to working-class blacks, slur ministers as minstrels, cheaply call dissidents Uncle Toms, swarm social media to slander black Trump supporters, and assume that it all resonates with a captive black constituency.

Local news, Fox News, YouTube, and social media occasionally break through the national left-wing media censorship of the violence in Portland, Seattle, Minneapolis, Washington, and Chicago. And just as whites are sickened by young, nasal-sounding, cowardly, Antifa activists spitting in the faces of older black and white police officers and trying to burn them up in their own precincts, looting, and destroying shopping centers and stores of inner cities and downtowns, so too are blacks. Why would anyone sympathize with a cowardly, violent Antifa rioter, outfitted in his ridiculous, pretentious Road Warrior ensemble, screaming in his whiny high-pitched voice, reciting some pseudo-Marxist crib notes from a Sociology 1 class, assuming that he was the real brilliant strategist behind the BLM movement, only to sob and collapse into a fetal position or screaming meltdown when arrested, pushed back by the police, or challenged by counter demonstrators?

The upper-middle-class white leftist, in other words, is not a sympathetic figure among either non-elite blacks or whites. And perhaps the Marxist echelon of BLM and its enablers on television are not either. Minority voters are just as likely to see Antifa thugs as cowards and wimps, and they have no sympathies for inner-city looters who haul off Gucci bags.

Most of the white Antifa mob and its wannabe thousands do not live with minorities and did not grow up with them or go to school with them. Do working-class African Americans enjoy watching white college kids or baristas in knee pads with umbrellas or teachers on full paid sabbaticals or Zoom half-days, ordering their local Target to be torched?

In addition, lots of minorities prefer the company of white working-class people over the pajama-boy wimpy lingo and look of Antifa. In the view of many minorities and working-class whites, Antifa's Revolución! is a sort of paid-for lark — playacting — but nonetheless a game now costing others by destroying property that is more likely used by minority shoppers than suburban middle-class brats. No one really likes to hear sermons from condescending journalists, academics, and celebrities. Again, given the thin margins of current elections, small changes in demographics can have radical results: If Joe Biden does not receive 88 percent of the black vote, then his Democratic ticket faces real trouble.

How ironic that the supposedly biased Trump staged an entire convention based on ecumenical class commonalities, when a week earlier woke wealthy liberal people, privileged white and minorities alike, lectured the nation from on high about America's supposed moral shortcomings.

The pièce de résistance of the Democratic convention was the appearance of the two Obamas of Kalorama and Martha's Vineyard fame — the one in his now accustomed affected inner-city patois explaining to the supposedly half-woke the dangers posed by wealthy privileged people (like himself?); the other in full teary-eyed Oprah therapeutic mode, implicitly warning about the racist Trump and his racist legions who any day might apparently jump over the security fences on Martha's Vineyard.

The result may be that a fifth of blacks and over a third of Latinos watching the RNC and DNC conventions preferred authentic bluntness to disingenuous sloganeering.

So Joe Biden has both a race and class problem — the extent of which is not yet clear because polls showing his dramatic drop in minority support are not always reflected in general polls of either the presidential contest or Trump's approval ratings.

What is clear is that Biden's party has ridiculed and alienated the white working class — those who are not fragile and have no privilege but who are caricatured (by those who are guilt-ridden, privileged, and quite fragile) as inordinately advantaged.

At the same time, the Left hierarchy has patronized the black working class as unthinking and in need of elite guidance along the lines of the "you ain't black" Biden directive. And now both groups, unlike in previous elections, may be voting for Trump in numbers scarcely believable for a Republican —if for no other reason than to send a message that the moral certitude and nonstop racial evangelizing of wealthier panderers is long past boring.


Posted by: 746 || 09/09/2020 01:45 || Comments || Link || E-Mail|| [6470 views] Top|| File under:
Election Prediction Model That Has Been Correct 25 of the Last 27 Elections Says Trump Will Win in a Landslide
[Red State] Stony Brook Political Scientist Helmut Norpoth has created a Presidential Election prediction model which has correctly predicted the winning candidate in 25 of the last 27 Presidential elections, going back to 1912, the first year presidential primaries in the states were used in each party's nominating process. The only two years the model was wrong were 1960, with Kennedy beating Nixon — although there are strong historical accounts that election fraud in Texas and Illinois delivered both states to Kennedy when, in fact, the voters of Texas and Illinois selected Nixon. If those two states had been declared for Nixon, they would have given him exactly 270 electoral votes, the number needed to win the election.

The other year the model was incorrect was 2000, when Bush prevailed over Gore after a court challenge which declared Bush to be the winner in Florida by just a handful of votes, with Florida's electoral votes needed by each candidate to declare victory.

Prof. Norpoth's model predicts a 91% chance that Pres. Trump wins re-election, and gives him 362 electoral votes in the process.

In playing around with an interactive electoral map, the way I get Pres. Trump to 362 electoral votes would put only the following states in Biden's column:

Washington, California, Illinois, New York, New Jersey, Delaware, Maryland, Connecticut, Massachusetts, Vermont, Rhode Island, and one vote from Maine.

That would mean that Trump would win the following states that are right now considered to be Democrat or toss-ups:

Oregon, Arizona, Nevada, Colorado, New Mexico, Minnesota, Wisconsin, Michigan, Nebraska (all), Ohio, Pennsylvania, New Hampshire, Maine (3), Virginia, North Carolina, and Florida.

That would be a wipeout of a historical nature given all the predictions about the election up to this point.

BUT that is how "wave" elections tend to happen. Undecideds do not generally break in relatively even numbers. Undecideds generally shift in large numbers to one candidate. States that are small leans become solid. States that are true tossups become comfortable, and states that were leaning towards the other candidate suddenly become battlegrounds and can be lost. Only truly safe states remain safe — but the margin of victory in those states declines.

That is what happened in 1980 to Jimmy Carter. He faced a challenge from within his own party in the primaries which split the Democrats. Carter was unpopular with a portion of the party, and even the portion that backed him was unenthusiastic.
Posted by: Besoeker || 09/09/2020 00:50 || Comments || Link || E-Mail|| [6483 views] Top|| File under:
Left Mobilizes for 'Mass Public Unrest,' 'Political Apocalypse' Expected If Biden Loses
[Breitbart] A coalition of leftist groups is "secretly" discussing how to mobilize and prepare for what it envisions as a "political apocalypse" full of violence and chaos if Democrat presidential candidate Joe Biden fails to win a landslide victory on November 3, the Daily Beast reported Monday.

"Occupy shit, hold space, and shut things down, not just on Election Day but for weeks," an unnamed source said in describing the coalition's effort, dubbed the "Democracy Defense Nerve Center."

Over the course of two hours, participants broached the question of what the progressive political ecosystem can functionally do in a series of election scenarios. They began charting out what it would take to stand up a multi-state communications arm to fight disinformation, a training program for nonviolent civil disobedience, and the underpinnings of what one official described as "mass public unrest."

An unnamed aide to the Biden campaign told the Daily Beast it is "aware of the concerns expressed by many of these [leftist] groups" that are "actively planning for all contingencies and scenarios."

Before officials get a chance to tally the votes, the FBT alliance is pushing the Democrat assumption that the election will be illegitimate absent a huge Biden victory.

The leftist coalition is explicitly making preparations to deal with a situation where the "November election ends without a clear outcome or with a Joe Biden win that Donald Trump refuses to recognize," the Daily Beast noted.

The leftist group, convened by the relatively secret Fight Back Table (FBT), reportedly discussed their plans in secret during a Zoom virtual meeting.

Referring to the meeting, the Daily Beast reported:
Posted by: Besoeker || 09/09/2020 00:00 || Comments || Link || E-Mail|| [6482 views] Top|| File under:
Science & Technology
Common meds linked to faster mental decline in seniors
[UPI] A group of widely used medications might speed up older adults' mental decline -- especially if they are at increased risk of dementia, a new study hints.

The medications in question are called anticholinergics, and they are used to treat a diverse range of conditions -- from allergies, motion sickness and overactive bladder to high blood pressure, depression and Parkinson's disease.

The drugs are known to have short-term side effects such as confusion and fuzzy memory.

But studies in recent years have turned up a more troubling connection: a heightened risk of dementia among long-term users.
Posted by: Besoeker || 09/09/2020 05:36 || Comments || Link || E-Mail|| [6464 views] Top|| File under:
Who's in the News
35
[untagged]
8
Antifa/BLM
5
Commies
4
Sublime Porte
3
Govt of Syria
2
Muslim Brotherhood
2
Houthis
1
Islamic State
1
Moslem Colonists
1
Taliban
1
Tin Hat Dictators, Presidents for Life, & Kleptocrats
1
Arab Spring
1
Govt of Iran
1
Govt of Iran Proxies
1
Govt of Iraq
1
Govt of Pakistain Proxies
1
Govt of Sudan
Bookmark
E-Mail Me
The Classics
The O Club
Rantburg Store
The Bloids
The Never-ending Story
Thugburg
Gulf War I
The Way We Were
Bio
Merry-Go-Blog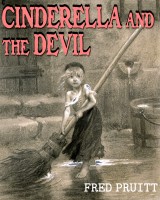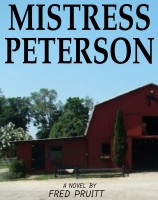 On Sale now!


A multi-volume chronology and reference guide set detailing three years of the Mexican Drug War between 2010 and 2012.

Rantburg.com and borderlandbeat.com correspondent and author Chris Covert presents his first non-fiction work detailing the drug and gang related violence in Mexico.

Chris gives us Mexican press dispatches of drug and gang war violence over three years, presented in a multi volume set intended to chronicle the death, violence and mayhem which has dominated Mexico for six years.
Click here for more information


Meet the Mods
In no particular order...


Steve White
Seafarious
Pappy
lotp
Scooter McGruder
john frum
tu3031
badanov
sherry
ryuge
GolfBravoUSMC
Bright Pebbles
trailing wife
Gloria
Fred
Besoeker
Glenmore
Frank G
3dc
Skidmark
Alaska Paul



Better than the average link...



Rantburg was assembled from recycled algorithms in the United States of America. No trees were destroyed in the production of this weblog. We did hurt some, though. Sorry.
3.235.179.111

Help keep the Burg running! Paypal: