Coronavirus vaccine developer places trials on hold after volunteer has serious adverse reaction
[Washington Examiner] AstraZeneca announced Tuesday that clinical trials for its coronavirus vaccine have been placed on hold due to a suspected serious adverse reaction in a patient in the United Kingdom.

A spokesperson from the company said that the decision to pause the clinical trial, which enrolled thousands of volunteers, was part of "a routine action which has to happen whenever there is a potentially unexplained illness in one of the trials, while it is investigated, ensuring we maintain the integrity of the trials," according to Stat.

It remains unknown whether the company put the trial on hold voluntarily or how long the hold will last, but the spokesperson said the company is "working to expedite the review of the single event to minimize any potential impact on the trial timeline."

The AstraZeneca vaccine candidate, developed along with the University of Oxford, is one of nine in phase three clinical trials.

The company did not disclose additional information about the adverse health effect in the U.K. patient. The company spokesperson said that "in large trials illnesses will happen by chance but must be independently reviewed to check this carefully."

The spokesperson also said the company is "committed to the safety of our participants and the highest standards of conduct in our trials."

More than 6.3 million COVID-19 infections have been confirmed in the United States, and nearly 190,000 people have died.

Dr. Anthony Fauci said that the possibility of a coronavirus vaccine before Election Day in November is "unlikely."

The director of the National Institute of Allergy and Infectious Diseases said in an interview with PBS's Judy Woodruff on Tuesday that a vaccine will more likely be available by the end of the year.
Posted by: Besoeker || 09/09/2020 00:11 || Comments || Link || E-Mail|| [336066 views] Top|| File under:
Widespread Flooding in Sudan.
[Twitter]


Note that quite a bit of the flooding is in full blown sand dune type terrain. Also, note that this is a UN Agency tweet and map. Sudan says The Map is inaccurate - not the flooding rather the map.





Posted by: 3dc || 09/09/2020 00:00 || Comments || Link || E-Mail|| [336071 views] Top|| File under: Govt of Sudan
Britain
Missing Yorkshire Dales walker turns up at press conference
[BBC] An 80-year-old hiker who went missing for three days in the Yorkshire Dales has spoken at a press conference arranged in a bid to track him down.

Harry Harvey spent three nights wild camping after becoming separated from a walking group between Gunnerside and Tan Hill, North Yorkshire, on Saturday.

A major search took place including police, the RAF and rescue dogs.

He was spotted by a wildlife photographer on Tuesday morning, who saw him waving at her near Keld.

Mr Harvey was about six miles (10km) from where he was last seen.

He was then taken by Land Rover to the nearby Tan Hill Inn, where he was reunited with family and friends at the press conference.
Posted by: Besoeker || 09/09/2020 00:00 || Comments || Link || E-Mail|| [336066 views] Top|| File under:
Caucasus/Russia/Central Asia
Belarus' missing opposition figure detained at Ukraine border
[PRESSTV] Border officials in Belarus say Maria Kolesnikova, an opposition figure who had been reported missing, was detained while trying to enter Ukraine.Anton Bychkovsky, a

front man

for the State Border Committee, said Kolesnikova

were tossed into the calaboose

in the early hours of Tuesday while trying to cross into Ukraine with two other opposition figures, who made it through.

He said Kolesnikova was being held and an investigation was underway to legally assess the situation.

The Ukrainian Embassy in Minsk confirmed to AFP that Rodnenkov and Kravtsov had entered Ukraine.

Reports said on Monday that Kolesnikova and her two fellows Anton Rodnenkov and Ivan Kravtsov had disappeared.

Some media reports had said earlier that unidentified people had

kidnapped

Kolesnikova near the National Art Museum in the capital, Minsk, on Monday.

"We agreed that she would go to the post office to fetch a letter from the central police department... Eyewitnesses say they got her into a minivan with the word 'communications' written on it and took her to an unknown location," Maxim Znak, another opposition figure, said, referring to a police notice that she was sent on an administrative offense she committed by attending an unauthorized rally last month.




Posted by: Fred || 09/09/2020 00:00 || Comments || Link || E-Mail|| [336070 views] Top|| File under: Tin Hat Dictators, Presidents for Life, & Kleptocrats
Fifth Column
Hundreds of Texans Push for More Diversity in Sxx Education
[Dallas News] AUSTIN — Nearly 400 Texans signed up to virtually testify before the State Board of Education, with most urging the board to include sxxual orientation, gender identity and non-heteronormative standards in comprehensive sex education in a lengthy hearing Tuesday.


How many were testifying from outside "Keep Austin Weird"?



Others pressed the board to include teaching climate change in core science courses in the state during the meeting.


How about Climatology, without a fixed conclusion?



This all comes after a proposed revision to Texas' health education standards, which could potentially add the teaching of birth control options, along with the abstinence-only option, to middle schoolers. Most notably, however, the proposed revision did not address gender identity and sxxuality.


Such education was a paid-for, after-school option when I was a Sophomore, because my parents chose not to teach me. Gender idenity was not included.



"We actively teach that only heteronormative love exists, only heteronormative families exist, only heteronormative sxx exists," said Cynthia Soliz, current chair of Austin ISD Student Health Advisory Committee.


Maybe you could teach non-heteronormative stuff after class, for a fee, or you could donate you time to teach it?



More than 80% of school districts in the state either teach abstinence-only or provide no sxxual education at all, though more than 60% of high school seniors say they have been sxxually active, according to the Texas Freedom Network, a non-partisan network of over 150,000 members who support religious freedom, individual liberties and public education.
Posted by: Bobby || 09/09/2020 10:04 || Comments || Link || E-Mail|| [336073 views] Top|| File under:
International-UN-NGOs
Donald Trump nominated for Nobel Peace Prize following Israel-UAE deal
[Jpost] Christian Tybring-Gjedde, who nominated US President Donald Trump, told Fox News that he is nevertheless "not a big Trump supporter."

US President Donald Trump was nominated for the 2021 Nobel Peace Prize for his efforts in reaching the agreement between Israel and the United Arab Emirates, Fox News reported on Wednesday morning.

Christian Tybring-Gjedde, a member of the Norwegian parliament and head of the Norwegian delegation to the NATO Parliamentary Assembly, submitted the nomination.

Tybring-Gjedde had previously submitted a nomination for Trump to receive the Nobel Peace Prize in 2018 for his Singapore summit, which hosted Kim Jong Un.
"For his merit, I think he has done more trying to create peace between nations than most other Peace Prize nominees," Tybring-Gjedde told Fox News.

"It is for his contribution for peace between Israel and the UAE," Tybring-Gjedde, a member of parliament for the right-wing Progress Party, told Reuters. "It is a unique deal."

In addition to the Israel-UAE deal, the nomination letter to the Nobel Committee cited Trump's "key role in facilitating contact between conflicting parties... such as the Kashmir border dispute between India and Pakistan, and the conflict between North and South Korea."

The parliamentarian told Fox News that he is nevertheless "not a big Trump supporter."

"The committee should look at the facts and judge him on the facts – not on the way he behaves sometimes," he continued. "The people who have received the Peace Prize in recent years have done much less than Donald Trump.

"For example, Barack Obama did nothing," he told the cable news outlet, referring to the former US president's Nobel Peace Prize win in 2009 for, according to the Nobel Committee, his "extraordinary efforts to strengthen international diplomacy and cooperation between peoples."

Posted by: g(r)omgoru || 09/09/2020 05:55 || Comments || Link || E-Mail|| [336074 views] Top|| File under:
Israel-Palestine-Jordan
Coronavirus doctor: I am ashamed of Israeli society
[YNet] - A senior physician treating COVID-19 patients in serious condition lashed out Tuesday at the Israeli public for disregarding other human lives by ignoring basic measures such as wearing masks that could slow the spread of coronavirus.

Dr. Gadi Segal, who heads Israel's first coronavirus ward at the Sheba Medical Center near Tel Aviv, posted a plea on Facebook for Israelis to begin taking the pandemic seriously.

"I've posted the names of the people who have died as a result of the disease. Many of them I knew, some died in my arms," Segal wrote in his post.

"The blame rests on those who think their pay checks, their personal liberty and freedom of speech is more important than human lives. As a human being and a doctor, I am ashamed of this society."

...Segal later told Ynet that that denying the virus and disregarding simple mitigation measures will only serve to expedite full lockdown.

"It is about mutual responsibility. I was trying to explain that people have the power to save lives and not only that, they have the power to save livelihoods and our society," he said.

Posted by: g(r)omgoru || 09/09/2020 03:27 || Comments || Link || E-Mail|| [336068 views] Top|| File under:
Government
The MIC is alive and well as Northrop wins USAF contest for next-gen ICBMs
[Defense News] WASHINGTON — Northrop Grumman has captured a $13.3 billion award for the Ground Based Strategic Deterrent competition to build the U.S. Air Force's next-generation intercontinental ballistic missiles, the service announced Sept. 8.

Beginning in 2029, GBSD will start replacing the LGM-30G Minuteman III ICBMs, which were fielded in 1970, Northrop said in a statement.

According to the Air Force, GBSD "will have increased accuracy, enhanced security, and improved reliability to provide the United States with an upgraded and broader array of strategic nuclear options to address the threats of today and the future."

Northrop was the sole bidder for the engineering, manufacturing and development contract after Boeing dropped out from the competition in July 2019 over Northrop's acquisition of solid rocket motor manufacturer Orbital ATK, now known as Northrop Grumman Innovation Systems.

Boeing contended that it did not have enough time to negotiate a competitive price for the motors needed for the GBSD program due to Northrop's slow pace in signing an agreement that would allow Boeing to work with Northrop Grumman Innovation Systems while keeping Boeing's intellectual property away from its rival GBSD team.

However, the Air Force declined to alter its acquisition strategy.

In December, Northrop Grumman submitted a bid for the engineering and manufacturing development phase of the program, while Boeing confirmed that it had not entered its own proposal.

"Our nation is facing a rapidly evolving threat environment, and protecting our citizens with a modern strategic deterrent capability has never been more critical," Northrop CEO Kathy Warden said. "With more than 65 years of technical leadership on every ICBM system, our nationwide team is honored and committed to continuing our partnership with the U.S. Air Force to deliver a safe, secure and effective system that will contribute to global stability for years to come."
Posted by: Besoeker || 09/09/2020 11:09 || Comments || Link || E-Mail|| [336077 views] Top|| File under:
-PC Follies
Women Plan All-Black Community in Georgia After '400 Years of Racial Oppression.'
[Breitbart] They are calling it Freedom, Georgia, and draw their inspiration from Wakanda, the fictional comic-book country that was the setting for the movie "Black Panther."

Ashley Scott, a realtor from Stonecrest, Georgia, who was driven to seek therapy by her reaction to the shooting death of Ahmaud Arbery, a young Black man jogging in a white neighborhood, said that after several sessions she realized that her problem was 400 years of racial oppression and trauma dating back to the establishment of slavery in North America.

With her friend Renee Walters, an entrepreneur and investor, she founded the Freedom Georgia Initiative, a group of 19 Black families who collectively purchased 96.71 acres of rural land in Toomsboro, a town of a few hundred people in central Georgia, with the intention of developing a self-contained Black community. The space will have small homes for vacation use and will host weddings, retreats and recreational functions, and may eventually evolve into an incorporated, self-sustaining community.

Posted by: g(r)omgoru || 09/09/2020 05:52 || Comments || Link || E-Mail|| [336080 views] Top|| File under:
UN secretary-general sees COVID-19 'economic reset' as opportunity to end patriarchal oppression of women
[The Blaze] United Nations Secretary-General Antonio Guterres said last month that COVID-19 provides the opportunity for an "economic reset" that will allow the world to fundamentally restructure societies to be less oppressive of women, during a speech at a town hall with Young Women from Civil Society Organizations.

"The pandemic is only demonstrating what we all know: that millennia of patriarchy have resulted in a male-dominated world with a male-dominated culture which damages everyone — women, men, girls and boys," Guterres said.
Posted by: Besoeker || 09/09/2020 05:50 || Comments || Link || E-Mail|| [336068 views] Top|| File under:
Colin Kaepernick nominated for NFL Hall of Fame
[NEAWW.com] Kaepernick was nominated as a contributor by Bob Birkett of Vermont, who decided to submit an application for the same after discovering that there was no criteria in place restricting him from doing so.

Former NFL quarterback Colin Kaepernick has been nominated to be inducted into the Pro Football Hall of Fame, which made many sports lovers seethe with rage. They were furthered angered by the fact that a USA Today columnist supported the nomination for the induction.

Equating Kaepernick to legends like Dick Butkus and Mike Ditka, columnist Nancy Armour wrote: "Kaepernick, then with the San Francisco 49ers, began protesting four years ago after a series of high-profile shootings of Black men by law enforcement officers, most of whom were white. Despite the glaringly obvious -- that America has a different set of standards for Black and brown people, with harmful and sometimes even deadly consequences -- Kaepernick was vilified."

Kaepernick famously started a trend that would soon be followed by football players and other athletes when he knelt during the national anthem in 2016, saying at the time, "I am not going to stand up to show pride in a flag for a country that oppresses black people and people of color." After leading the team to a 1-10 record in games, he opted out of his contract with the San Francisco 49ers in 2017 and has not played professional football since then.
Posted by: Besoeker || 09/09/2020 05:21 || Comments || Link || E-Mail|| [336069 views] Top|| File under:
Who's in the News
35
[untagged]
8
Antifa/BLM
5
Commies
4
Sublime Porte
3
Govt of Syria
2
Muslim Brotherhood
2
Houthis
1
Islamic State
1
Moslem Colonists
1
Taliban
1
Tin Hat Dictators, Presidents for Life, & Kleptocrats
1
Arab Spring
1
Govt of Iran
1
Govt of Iran Proxies
1
Govt of Iraq
1
Govt of Pakistain Proxies
1
Govt of Sudan
Bookmark
E-Mail Me
The Classics
The O Club
Rantburg Store
The Bloids
The Never-ending Story
Thugburg
Gulf War I
The Way We Were
Bio
Merry-Go-Blog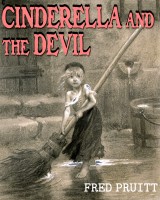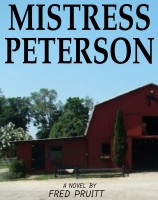 On Sale now!


A multi-volume chronology and reference guide set detailing three years of the Mexican Drug War between 2010 and 2012.

Rantburg.com and borderlandbeat.com correspondent and author Chris Covert presents his first non-fiction work detailing the drug and gang related violence in Mexico.

Chris gives us Mexican press dispatches of drug and gang war violence over three years, presented in a multi volume set intended to chronicle the death, violence and mayhem which has dominated Mexico for six years.
Click here for more information


Meet the Mods
In no particular order...


Steve White
Seafarious
tu3031
badanov
sherry
ryuge
GolfBravoUSMC
Bright Pebbles
trailing wife
Gloria
Fred
Besoeker
Glenmore
Frank G
3dc
Skidmark



Better than the average link...



Rantburg was assembled from recycled algorithms in the United States of America. No trees were destroyed in the production of this weblog. We did hurt some, though. Sorry.
34.204.181.91

Help keep the Burg running! Paypal: