-Lurid Crime Tales-
So Obama knew all along about the FBI bid to spy on his rival
[American Thinker] Up until now, President Obama has said he knew nothing about the FBI bid to destroy his political rival, Donald J. Trump, as evidenced in the newly released and mighty critical inspector general report.

Back in August 2016, Obama said:

I do not talk to the attorney general about pending investigations. I do not talk to FBI directors about pending investigations[.] ... I guarantee that there is no political influence in any investigation conducted by the Justice Department or the FBI -- not just in this case, but in any case. FULL STOP. PERIOD. Guaranteed. Nobody gets treated differently when it comes to the Justice Department[.]

Today, Obama's claim is in tatters. Julie Kelly of the Federalist found references within the new I.G. report that Obama was briefed on the gamy investigation and knew all about it all along.

Former FBI Director James Comey briefed President Barack Obama about the investigation into Donald Trump's campaign before the 2016 election, according to a report released today by the Justice Department's inspector general.

When we asked Comey about meetings with the White House concerning Crossfire Hurricane, he said that although he did not brief the White House about the investigation, he did mention to President Obama and others at a meeting in the Situation Room that the FBI was trying to determine whether any U.S. person had worked with the Russians in their efforts to interfere in the 2016 U.S. election. Comey said he thought it was important that the President know the nature of the FBI's efforts without providing any specifics. Comey said although he did not recall exactly what he said, he may have said there were four individuals with 'some association or connection to the Trump campaign.' Comey stated that after he provided this information, no one at the meeting responded or followed up with any questions. Comey did not recall specifically when this meeting took place, but believed it may have been in August 2016.

The White House meeting also included then-National Security Advisor Susan Rice, then-Director of National Intelligence James Clapper, and then-CIA Director John Brennan, the inspector general found.

So Obama knew, quite contrary to his claims, that this now criticized rat-king of an investigation on his rival was happening as he watched.

It's not a big surprise, actually. As Kelly notes, FBI officials Peter Strzok's and Lisa Page's emails suggested that that was going on:
Posted by: Besoeker || 12/11/2019 02:59 || Comments || Link || E-Mail|| [261 views] Top|| File under:
Barr: Sure Seems Like The FBI Acted In "Bad Faith" In Operation Crossfire Hurricane
[Hot Air] Count William Barr among those unconvinced that Michael Horowitz' report has vindicated anything about Operation Crossfire Hurricane. The Attorney General sat down with NBC News' Pete Williams and declared that he disagreed that the FBI had a "sufficient predicate" for opening an intelligence operation against a major-party presidential candidate in the first place. Barr cited "gross abuses" and "inexplicable behavior" that leads him to conclude that the totality of Horowitz' findings still "leaves open the possibility that there was bad faith."

As I noted earlier today, this raises some questions about how Barr plans to work with current FBI director Christopher Wray after Horowitz' stinging indictment. Wray seemed happy to accept the conclusion that there was no evidence of political motivation, although Wray's satisfaction glossed over the passive nature of the conclusion. It also glosses over the fact that both of his bosses don't accept that passive conclusion, and the fact that Barr has been kept abreast of John Durham's criminal probe into Crossfire Hurricane, which has a much broader scope and jurisdiction than the IG did.

One has to wonder what Durham has already told Barr. The AG is normally a careful man, especially in his public statements. At least for now, Barr seems convinced that there's more to the predication issue than what Horowitz found, and Durham has already made a public statement to that effect. More shoes seem likely to drop, in other words.
Posted by: Besoeker || 12/11/2019 02:41 || Comments || Link || E-Mail|| [184 views] Top|| File under:
-Short Attention Span Theater-
What's Going on With Drudge? Rasmussen Claims 'Matt's Not There Anymore...Word Is He Sold'
[PJ] "What happened to Drudge?"A lot of people have been asking that question lately. If you talk to conservatives these days, you'll hear that Matt Drudge's eponymous news aggregation site has gone over to the dark side‐that Matt's joined the anti-Trump resistance. And now, Rasmussen Reports, an arguably reputable polling operation, is calling Drudge out on Twitter, even suggesting that the site has been sold.

The whole kerfuffle appears to have begun at the end of November, when the Bongino Report, touted as a Trump-friendly alternative to Drudge, launched. Bongino taunted Drudge with a pair of tweets:
Posted by: Besoeker || 12/11/2019 03:33 || Comments || Link || E-Mail|| [365 views] Top|| File under:
Economy
Hemp: New year, new crop option
[Prairie Farmer] Cannabis has been in the news a lot lately. Why does that concern us at USDA? Well, whether it's industrial hemp, medical cannabis, or recreational marijuana, it's all considered marijuana, which was all illegal according to the federal government before the 2018 Farm Bill. As such, USDA programs ‐ including conservation technical and programmatic assistance ‐ were not available to anyone in violation of federal law. But in the 2018 Farm Bill, we saw some major changes in policy, and those changes were implemented in 2019.

Humans have used cannabis for thousands of years. As a plant, various species of the Cannabis genus have been cultivated. The most common species is Cannabis sativa. We recognized the plant's value for fiber, medicine and religious utility. (By the way, just to clear up a common misconception, the marijuana plant isn't native to this country, so marijuana was not the staple of traditional North American Indian pipe ceremonies.) Just like with other modern crops, our ancestors selected the most desirable characteristics, and we've ended up with plants that have similar features but very different internal chemistry.

Think of corn as an example. Flint corn, dent corn, flour corn, sweet corn, popcorn ‐ it's all corn. It's hard to tell the difference when it's young, but some of its differences manifest themselves in stature, color or flavor.

New federal policy says farmers can now grow the variety of cannabis that contains very low levels of tetrahydrocannabinol, or THC, which is the psychoactive constituent in cannabis, as an industrial hemp crop. So basically, farmers can produce industrial hemp for the strong fibers in the stems, the oils in its seeds, and the seed itself to sell for industrial hemp fiber and oil production purposes. Farmers must report industrial hemp acres to the Farm Service Agency, and they'll have to comply with their state's USDA-approved growing and license standards. Find more information at farmers.gov.

Farmers are always looking for opportunities to diversify their operations by producing a money-making crop. Hemp is popular right now, and it looks like a good option. Whether it stays popular in the marketplace or if it can be produced in such a way that it stays profitable remains to be seen.

I remember back in the '80s when canola was touted as an alternative crop for Midwest farmers. From a growth habit, this mustard family plant was planted and harvested on a schedule similar to winter wheat. Canola oil is still popular, but the tiny seeds were difficult to harvest without significant modifications to existing farm equipment. Not all local elevators could handle the crop either. As a result, canola eventually fell out of favor.

From what I've seen, industrial hemp will also need some specialized equipment, and that equipment will vary depending on whether you are harvesting the stalks for those long, durable fibers, or if you are producing seed. We'll also need a network of processing facilities. How strong is that demand?

Now that we have some of those legal issues out of the way, we can work with industrial cannabis farmers. But the Natural Resources Conservation Service still has some work to do. We need to learn more about cannabis production techniques and evaluate agronomic characteristics so we can see how it fits in from a conservation standpoint. We're already diving in to become familiar with plant growth habits, tillage, fertilizer needs and pesticide options to see how they might affect soil erosion or water quality.

The other big question involves long-term market and consumer trends for hemp products. Will the demand stay high ‐ pun intended ‐ or will it just be a fad?
Posted by: Besoeker || 12/11/2019 00:00 || Comments || Link || E-Mail|| [274 views] Top|| File under:
Israel-Palestine-Jordan
At Last, A Realistic Look at the Israeli-'Palestinian' Conflict
[AmericanThinker] Things are seldom what they seem to be, but we live in an age that is unusual for the dominance that fiction and fantasy have in the public debate about so many key issues. The House of Representatives is about to impeach a successful and popular President on hearsay, innuendo, and outright falsehood; you must believe that men can become women and women men or face vilification and ostracism; and of course if you dare whisper even the smallest hint that Islam is not a religion of peace, even as the jihad body count steadily mounts, your public career will be over and your name ruined. But there is no area of national and international discussion so rife with rigidly enforced propaganda falsehoods than the conflict between Israel and the so-called "Palestinians." In The Palestinian Delusion: The Catastrophic History of the Middle East Peace Process, the historian and scholar of Islam Robert Spencer clears away the lies.

And there are so very many lies to clear away. The Palestinian Delusion begins by exploding the common modern-day claim that the Israelis are descendants of Europeans who have ties to the Middle East that are largely mythical at worst and far-distant ancient history at best. Spencer marshals a large body of evidence to show that not only were Jews always living in the land that is today the state of Israel, without interruption even after the Romans expelled them in the year 134, but that the Arab presence there began considerably later and was always sparse. In fact, the presence of Muslim Arabs in the geographical region known as Palestine only began to increase significantly after Zionist leaders began to exhort Jews to return to their ancestral homeland. With the Jews came jobs and opportunity; many, if not most, of the people known today as "Palestinians" only came to that area when it started to be settled by Jews in great numbers. Spencer proves this by reference to the names of the "Palestinians" themselves, which all too often betray an origin somewhere else.

The second great myth that The Palestinian Delusion explodes is that "Palestine" was ever the name of anything more than a geographical region. The claims that Israel is occupying "Palestinian" land are predicated on the assumption that there ever was Palestinian land in the first place. Spencer briskly traces the history of the region, showing that while the Romans renamed it Palestine, there never was a nation of Palestine at all, and the land that is supposed to be occupied by Israel today was actually designated by the League of Nations (and confirmed by the United Nations) to be the site of a Jewish national home. No one rightly owns "the West Bank" (another propagandistic neologism; it's Judea and Samaria) and Gaza except Israel.
Continued on Page 49
Posted by: g(r)omgoru || 12/11/2019 04:33 || Comments || Link || E-Mail|| [245 views] Top|| File under:
Olde Tyme Religion
Historians Now Believe King Solomon Gave Each Of His Wives, Concubines A Peloton Exercise Bike
[Babylon Bee] U.S.‐Scholars are claiming that King Solomon kept his concubines in shape by presenting each one of them with her own Peloton exercise bike.

"Oh, it's... a bike," one reportedly said after he unveiled the bike for her birthday, trying to conceal her displeasure. "Thank you, O great, wise Solomon! Truly you know what is best for our diet and exercise habits. You are the sagest of all men on earth!" She then went and started her year-long Peloton journey, telling everyone how nervous she was, though she was already in pretty good shape.

Solomon would record video of them exercising and shout encouraging things like "Keep it up, you can do it!" and "Smile more!" Then, a year later, they could lounge on the royal couch and watch their year of progress.

All of the women agreed: "It's just what I always wanted."

A newly discovered early manuscript of Song of Solomon confirmed the scholars' findings, as it contained the phrase "Behold, you are beautiful, my love; but really you should ride your exercise bike a lot more."
Posted by: Besoeker || 12/11/2019 02:49 || Comments || Link || E-Mail|| [667 views] Top|| File under:
Science & Technology
Learn About the Nazi Assault Rifle That Got a Second Life in Syria
[The National Interest] Key Point: The old rifles were sold by the Eastern bloc to the Middle East decades ago.

In 2012, rebels of the Free Syrian Army posted a video in which they uncovered an arms cache containing five thousand assault rifles. Though not an uncommon episode in a civil war then in its early stages, what was truly bizarre was that the rebels had uncovered a cache of Sturmgewehr 44s‐an assault rifle designed by Nazi Germany seventy years earlier.

How did a weapon only produced in the final years of World War II begin appearing in a Middle Eastern civil war seventy years later?
Posted by: Besoeker || 12/11/2019 00:00 || Comments || Link || E-Mail|| [397 views] Top|| File under:
Home Front: Culture Wars
The Fall of the Deep State and 1989's Fall of Communism
[AmericanThinker] The collapse of the figurative and literal wall between East and West Germany was chief among the upheavals in those final weeks of 1989. Not even a year out of office and Reagan was magnificently proven correct in his understanding of basic humanity: people want to be free. Apart from one major exception, the oppressed behind the Iron Curtain that autumn overcame their regimes without bloodshed and violence.

I was in high school during the fall of communism across Eastern Europe. I could not then imagine that precisely thirty years later a caricature of upheaval would be transpiring in my own country.

"Resist!" is screamed by media personalities and celebrities and politicians who in a sane world would never win a race for city lieutenant sanitation commissioner. They betray ignorance of what real dictatorship is, as they dare ascribe the gravitas of 1989's righteous rebellions upon their own crusade.

When I consider Adam Schiff, Nancy Pelosi, and Jerry Nadler maneuvering for impeachment of President Donald Trump, it is with some dark bewilderment. They have no idea what disaster they are courting for themselves and their allies. It will not end well for them.

...let's clarify something: the present effort to impeach Donald Trump is not a revolution. It is a counter-revolution.

Since the summer of 2015 the hardliners of the Deep State have gazed at Trump with derision, then desperation, and now total destruction in mind. To them the American people simply aren't meant for a loosening of control and regaining oversight of their own government. Trump's message resonated with those same American people as had nothing in recent memory. Democracy came to Eastern Europe by ballots and not bullets. So too did American citizenry in flyover country begin to revolt against their elitist masters.

...Trump's domestic and foreign efforts share some kinship with glasnost and perestroika. Mikhail Gorbachev's policies encouraged greater transparency of the Soviet government and loosening of control over the Russian people. But Gorbachev's reforms were too great for Soviet upper crust to accept. Their frustrations with Gorbachev came to a head in August of 1991, when the USSR's own hardliners staged their coup and tried to depose the Russian president.

The coup failed, and Gorbachev was restored to office. His policies against entrenched Soviet politics had succeeded beyond any expectation. So too are many of Trump's own policies, particularly economic, already bearing great fruit. "Make America Great Again" may sound ruffian compared to the beautiful enunciation of perestroika, but it has shaken the power structure of our own establishment all the same.

...The likelihood of success for the coup in our midst is comparatively less. Doubtful the methodology will mirror that of the Soviet hardliners. However, the motive remains the same: hold on to power over the people.

...As noted, there was one significant deviation from the pattern of the pro-democracy movements in the autumn of '89. For a quarter century communist dictator Nicolae Ceausescu wielded absolute power over the Romanian people. As one Soviet satellite after another fell, he staged a bloody countercoup against Romania's own invigorated malcontents. It didn't work.

...December 25, 1989 was not a Merry Christmas for the Ceausescus. Found guilty by a drumhead trial of crimes against the Romanian people, Nicolai and Elena were immediately thrown against the wall ‐ literally ‐ and shot dead. Images of their shattered bodies were broadcast around the globe.

So far as analogies go, the comforts and careers of the petty tyrants in Washington may soon be just as crumbled. Our own would-be overlords would do well to be mindful of that.


To point to remember, it's the same kind of people who run Soviet Union - they just rely on different totalitarian tools.
Posted by: g(r)omgoru || 12/11/2019 05:45 || Comments || Link || E-Mail|| [537 views] Top|| File under:
Who's in the News
46
[untagged]
3
Taliban
3
Govt of Iran
3
Govt of Pakistan
3
Sublime Porte
2
Arab Spring
2
Govt of Saudi Arabia
2
al-Shabaab (AQ)
1
Arakan Rohingya Salvation Army
1
Narcos
1
Commies
1
Govt of Iraq
1
Govt of Sudan
Bookmark
E-Mail Me
The Classics
The O Club
Rantburg Store
The Bloids
The Never-ending Story
Thugburg
Gulf War I
The Way We Were
Bio
Merry-Go-Blog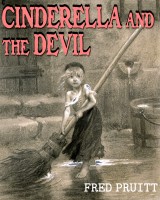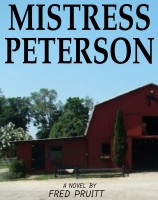 On Sale now!


A multi-volume chronology and reference guide set detailing three years of the Mexican Drug War between 2010 and 2012.

Rantburg.com and borderlandbeat.com correspondent and author Chris Covert presents his first non-fiction work detailing the drug and gang related violence in Mexico.

Chris gives us Mexican press dispatches of drug and gang war violence over three years, presented in a multi volume set intended to chronicle the death, violence and mayhem which has dominated Mexico for six years.
Click here for more information


Meet the Mods
In no particular order...


Steve White
Seafarious
Pappy
lotp
Scooter McGruder
john frum
tu3031
badanov
sherry
ryuge
GolfBravoUSMC
Bright Pebbles
trailing wife
Gloria
Fred
Besoeker
Glenmore
Frank G
3dc
Skidmark
Alaska Paul



Better than the average link...



Rantburg was assembled from recycled algorithms in the United States of America. No trees were destroyed in the production of this weblog. We did hurt some, though. Sorry.
3.237.66.86