-War on Police-
Cop-killer Betsy Ramos wins parole -- but gets sent right back to prison
[NYPOST]

Another case of a good decision making bad law. I can't see how a sentence served for a crime at state level should be ignored at federal level, anymore than a sentence served at federal level should be prosecuted a second time at state level. What comes next? County court, followed by city court? There's that Constitutional thingy about double jeopardy.
Posted by: Fred || 12/11/2019 00:00 || Comments || Link || E-Mail|| [271 views] Top|| File under:
Afghanistan
Afghan War Can End In Weeks if Pakistain just dies Denies Support to Taliban
[India Today] Afghan war can end in few weeks if Pakistan denies safe haven to Taliban: US top Senator Graham

The war in Afghanistan would end in a few weeks if Pakistan denied the Taliban safe haven, a top US Senator has said, urging the Trump administration that it should start negotiations with Islamabad rather than the Afghan insurgents to stop the deadly conflict.

The comments by Republican Senator Lindsey Graham came amid reports that the US has resumed talks with the Taliban in Qatar on Saturday, three months after President Donald Trump abruptly halted diplomatic efforts that could end America's longest war. Pakistan is said to be assisting the US in reopening the talks with the Taliban.

"As to negotiating with the Taliban, I think we got this wrong. I think what we should do is start negotiating with Pakistan. If Pakistan denied the Taliban safe haven in Pakistan, the war in Afghanistan would end in a matter of weeks," Graham, the senior Senator from South Carolina said in an interview to Fox Channel on Monday.

In September, President Trump called the year-long negotiation efforts "dead" and withdrew an invitation to the insurgents to join secret talks at his retreat at Camp David after the killing of an American soldier in Kabul.

Graham also said that he wants to change the "behaviour" of Pakistan.

"So, I want to try to get Pakistan to change their behaviour through a free trade agreement tied to security performances, then talk to the Taliban. I want as much leverage over the Taliban as possible to end this war, he said.


Good target, wrong ammo. Sigh... at least he's willing to accept the problem is in Pakistain. 'B-' for effort.


President Trump is keen to end the deadly war in Afghanistan that has claimed the lives of hundreds of American soldiers over the past 18 years.

Trump made a surprise visit to the Bagram Airfield, the largest US military base in Afghanistan late last month and met American soldiers. During the visit, Trump said the Taliban "wants to make a deal".
Posted by: Dron66046 || 12/11/2019 05:31 || Comments || Link || E-Mail|| [256 views] Top|| File under: Taliban
Confidential Documents on Afghanistan Released
[ToloNews] "157,000" Killed in the Afghan Conflict Since 2001: Documents.

More than 2,000 pages of previously unpublished "confidential" documents were released by the Washington Post on Monday containing, in many cases, very candid appraisals by government officials, diplomats, military officers and aid workers of the post-2001 war effort in Afghanistan. Many of the reports were critical of how the war was conducted‐on every level‐and how falsely it was reported up the chain of command and to the public.

Jeffrey Eggers, a retired Navy SEAL and White House official under Bush and Obama, asked in a Lessons Learned interview included in the collection:

"Why did we make the Taliban

...mindless ferocity in a turban...
the enemy when we were attacked by al-Qaeda? Why did we want to defeat the Taliban?"

Eggers also said: "Collectively the system is incapable of taking a step back to question basic assumptions."

Douglas Lute, an Army general who later became the US Ambassador to NATO


...the North Atlantic Treaty Organization. A collection of multinational and multilingual and multicultural armed forces, all of differing capabilities, working toward a common goal by pulling in different directions...


, told government interviewers in 2015: "We were devoid of a fundamental understanding of Afghanistan ‐ we didn't know what we were doing," He added: "What are we trying to do here? We didn't have the foggiest notion of what we were undertaking."

The Washington Post characterized the interviews as revealing that "senior US officials failed to tell the truth about the war in Afghanistan throughout the 18-year campaign, making rosy pronouncements they knew to be false and hiding unmistakable evidence the war had become unwinnable."

According to the documents, 157,000 people have been killed in Afghanistan since the US-led military invasion in the country in late 2001.

The document states that an estimated 43,074 Afghan civilians, 64,124 Afghan security force members and 42,100 Taliban fighters have died so far. Also, 7,295 foreigners--among them 3,814 US contractors, 1,145 coalition forces' members and 2,300 American soldiers--have died as well.

One senior National Security Council official said the

B.O. regime

and Pentagon pushed metrics that portrayed the 2009 decision to surge 30,000 troops to Afghanistan in an inaccurately positive light:

"It was impossible to create good metrics. We tried using troop numbers trained, violence levels, control of territory and none of it painted an accurate picture," and "The metrics were always manipulated for the duration of the war."

Afghans responded to TOLOnews on Tuesday with reactions to the released documents:

"Not only me and the Afghan people, but the American people as well are not satisfied with what has been achieved in view of war expenditures," said Fida Mohammad Ulfat, a

politician

in Afghan parliament.

"The expenditures should have been spent on a series of plans, authentic programs and working strategies based on the ground realities and this would have helped to get a better outcome," said Mohammad Asif, the former governor of Parwan.

Posted by: trailing wife || 12/11/2019 00:11 || Comments || Link || E-Mail|| [250 views] Top|| File under:
Africa Horn
Sudan's deposed al-Bashir questioned over 1989 coup: Lawyer
[ENGLISH.ALARABIYA.NET] Sudan's former President Omar al-Bashir

...Former President-for-Life of Sudan He came to power in 1989 when he, as a brigadier in the Sudanese army, led a group of officers in a bloodless military coup that ousted the government of Prime Minister Sadiq al-Mahdi and eventually appointed himself head cheese. He fell out with his Islamic mentor, Hasan al-Turabi, tried to impose shariah on the Christian and animist south, resulting in its secessesion, and attempted to Arabize Darfur by unleashing the barbaric Janjaweed on it. Sudan's potential prosperity has been pissed away in warfare that has left as many as 400,000 people dead and 2.5 million displaced. Hee was overthrown by popular consent in 2019. Omar has been indicted for genocide by the International Criminal Court but nothing is expected to come of it...
appeared on Tuesday before a prosecutors' committee over the 1989 coup that brought him to power, his lawyer said.

Al-Bashir was "brought to be investigated in the case of the alleged 1989 coup," said his lawyer, Mohammed al-Hassan, who did not attend the hearing.

The lawyer also told

news hound

s that in his view the hearing was "not a judicial matter, it's a political matter."

In 1989, al-Bashir, a brigadier at the time, seized power in an Islamist-backed coup that toppled the elected government of prime minister Sadiq al-Mahdi.

The former president was himself ousted by the army in April of this year after months of nationwide protests against his iron-fisted rule of three decades.

On November 12, Sudanese authorities filed charges against al-Bashir and some of his aides for "plotting" the 1989 coup. The prosecution established a special committee for the case.

If found guilty, he could face the death penalty

or life imprisonment under Sudanese law.

Sudan is now ruled by a joint civilian and military sovereign council, which is tasked with overseeing a transition to civilian rule as demanded by the protest movement.

Al-Bashir is being held in Kober prison in a separate case, for which he has been on trial since August, on charges of illegally acquiring and using foreign funds.

A verdict is due in that case on Saturday.

On Tuesday, al-Bashir was taken from Kober prison to the prosecutor's office in a convoy under strong armed protection.

After the hearing, which lasted about an hour, a crowd gathered in front of the prosecutor's office, chanting "Kober prison - the best place for you!" and "you killed people!"

Wearing the traditional white Sudanese jalabiya and turban, al-Bashir raised his hands to the crowd, before he set off back toward Kober in the convoy.


Posted by: Fred || 12/11/2019 00:00 || Comments || Link || E-Mail|| [106 views] Top|| File under: Govt of Sudan
Africa North
'Total fiasco': Algeria student protesters rally against election
[Al Jazeera] Thousands of students have thronged the streets of the capital, Algiers, to call for authorities to cancel a contentious presidential election scheduled for December 12.

In the last of a series of weekly protests before the vote, the young demonstrators, who want root-and-branch political reforms and the departure of the country's ruling elite, were joined by workers, retired employees, and homemakers accompanied by their children.


Posted by: Fred || 12/11/2019 00:00 || Comments || Link || E-Mail|| [100 views] Top|| File under: Arab Spring
Bangladesh
Kamal: Islam has no place for terrorism, militancy
You don't get out much, do you?
[Dhaka Tribune] Terming Bangladesh as a role model of curbing militancy and terrorism, Home Minister Asaduzzaman Khan Kamal has aid Islam does not allow terrorism and militancy.

"We have successfully controlled militancy following the zero tolerance policy set by Prime Minister the loathesome Sheikh Hasina
...Bangla dynastic politician and current Prime Minister of Bangladesh. She has been the President of the Bangla Awami League since the Lower Paleolithic. She is the eldest of five children of Sheikh Mujibur Rahman, the founding father of Bangla. Her party defeated the BNP-led Four-Party Alliance in the 2008 parliamentary elections. She has once before held the office, from 1996 to 2001, when she was defeated in a landslide. She and the head of the BNP, Khaleda Zia show such blind animosity toward each other that they are known as the Battling Begums...
," he said on Tuesday.

Kamal was speaking as the chief guest at the closing ceremony of a two-day "National Conference on Preventing/Countering Violent Extremism 2019" at Bashundhara International Convention Hall, reports BSS.

Counter Terrorism and Transnational Crime (CTTC) unit of Dhaka Metropolitan Police organized the national conference in collaboration with Stop Violence Coalition Secretariat of UN, USAID and a non-government organization Rupantar.

CTTC Chief and Additional Commissioner of DMP MdMonirul Islam chaired the program.

Inspector General of Police (IGP) Dr Mohammad JavedPatwari and DMP Commissioner MdShafiqul Islam addressed the program as special guests.

Bangladesh is a role model in the world for rooting out militancy, the home minister said, adding: "Our law enforcement agencies are working coordinately to curb extremism and militancy."

He said Madrasas are not involved in producing

Death Eaters

because militancy has no place in Islam. "Peace loving people in this country never liked militancy. It is not accepted that militancy and terrorism will exist in this peaceful country," he added.

Mentioning that Bangladesh's people do not give shelter to militancy, he said incidents of

murder

took place in the country, but people resisted those incidents unitedly.

"We have to engage our children in welfare activities so that they cannot get involved in extremism and violent activities," the minister added.

He urged the people not to believe all internet contents.

"We have to use our wit and knowledge to be sure which internet contents are believable and which are not," he added.


Posted by: Fred || 12/11/2019 00:00 || Comments || Link || E-Mail|| [190 views] Top|| File under:
Caribbean-Latin America
US charges ex-Mexican official with taking bribes from cartel
[Al Jazeera] A former Mexican official has been charged in the United States with accepting millions of dollars of bribes from the Sinaloa drugs cartel, once run by Joaquin "El Chapo" Guzman, to enable it to operate with impunity in Mexico, prosecutors said on Tuesday.

Genaro Garcia Luna, 51, was arrested in Dallas, Texas, on Monday, and is expected to be moved to Brooklyn, New York, to face the charges, the US Department of Justice said.

A lawyer for the defendant could not immediately be identified.


Posted by: Fred || 12/11/2019 00:00 || Comments || Link || E-Mail|| [220 views] Top|| File under: Narcos
The Grand Turk
Erdogan's adventure in the Mediterranean via the Libyan gateway
[NPASYRIA] Erdogan's motives for signing two memoranda of understanding with Libya, specifically with the Presidential Council of Fayez al-Sarraj are many. The first memorandum is military, which gives The Sick Man of Europe Turkey

...the only place on the face of the earth that misses the Ottoman Empire...
the freedom to use the Libyan airspace, establishing military bases on Libyan territories without permission from its authorities, the second is marine and related to energy extraction from the Mediterranean Sea. Both memoranda provoked the Libyan, regional and international angry reactions.

What is remarkable about the Ottoman Turkish behavior after the signing of the two memoranda is the Ottoman Turkish parliament's rushing to ratify them, and Ankara's indifference to the rejecting responses, especially from the Libyan parties which considered the signing of the two memoranda in the manner that took place is illegal, as the signing of foreign agreements according to the Libyan al-Skheirat agreement requires the sign of all members of the Libyan Presidential Council, and they are nine members. While the one who signed the memorandum was only the president of the council, which lost the legitimacy when signing the two memoranda. Libya is also under Chapter 7 of the U.N. Security Council, which deprives it legally from the sovereign agreements.
Continued on Page 49
Posted by: Fred || 12/11/2019 00:00 || Comments || Link || E-Mail|| [158 views] Top|| File under: Sublime Porte
Government
The Afghanistan Papers: A Secret History Of The War. U.S. officials constantly said they were making progress. They were not, and they knew it, states a confidential trove of government documents.
[WashingtonPost] A confidential trove of government documents obtained by The Washington Post reveals that senior U.S. officials failed to tell the truth about the war in Afghanistan throughout the 18-year campaign, making rosy pronouncements they knew to be false and hiding unmistakable evidence the war had become unwinnable.

The documents were generated by a federal project examining the root failures of the longest armed conflict in U.S. history. They include more than 2,000 pages of previously unpublished notes of interviews with people who played a direct role in the war, from generals and diplomats to aid workers and Afghan officials.

"We were devoid of a fundamental understanding of Afghanistan ‐ we didn't know what we were doing," Douglas Lute, a three-star Army general who served as the White House's Afghan war czar during the Bush and Obama administrations, told government interviewers in 2015. He added: "What are we trying to do here? We didn't have the foggiest notion of what we were undertaking."

With most speaking on the assumption that their remarks would not become public, U.S. officials acknowledged that their warfighting strategies were fatally flawed and that Washington wasted enormous sums of money trying to remake Afghanistan into a modern nation.


The text is extensively hyperlinked to the source documents. Please click through, because linking from external source isn't working.


John Sopko, the head of the federal agency that conducted the interviews, acknowledged to The Post that the documents show "the American people have constantly been lied to."
Two major consistent themes from the documents are‐

1.the manipulation on a mass scale of statistics fed to the public in order to hide the true disastrous nature of the war; and...

2.US leaders "turning a blind eye" to large scale theft of US tax payer dollars by corrupt Afghan officials.
The interviews are the byproduct of a project led by Sopko's agency, the Office of the Special Inspector General for Afghanistan Reconstruction. Known as SIGAR, the agency was created by Congress in 2008 to investigate waste and fraud in the war zone.

In 2014, at Sopko's direction, SIGAR departed from its usual mission of performing audits and launched a side venture. Titled "Lessons Learned," the $11 million project was meant to diagnose policy failures in Afghanistan so the United States would not repeat the mistakes the next time it invaded a country or tried to rebuild a shattered one.


The next time...Jesus. How about we stop invading countries? Just think of all the nice things we could have had with that $1,000,000,000,000. Bernie Sanders' "free college" plan, widely mocked as unaffordable, was $60 billion a year. Trump's wall is $25 billion one-time. We could have a continent-spanning fast rail system. We could have free medical care for all US citizens. What do we get instead? A worthless war that's old enough to go to college itself, thousands of dead Americans and hundreds of thousands more maimed for life physically or mentally, and no end in sight.
Posted by: Herb McCoy || 12/11/2019 00:00 || Comments || Link || E-Mail|| [260 views] Top|| File under:
Home Front: WoT
FBI issued warning about gun loophole used by Pensacola shooter months ago
[Washington Examiner] Six months before a Saudi gunman opened fire at the Naval Air Station Pensacola in Florida last week, the FBI warned about the loophole he used to obtain a gun.

In May, the FBI issued a report, titled "Federal Hunting License Exception Could Be Exploited by Extremists or Criminal Actors Seeking to Obtain Firearms for Violent Attacks," warning "participating organizations" that receive briefings on relevant issues about the loophole, according to Yahoo News.

In it, the bureau encouraged businesses to be aware that "extremists and other criminal actors could exploit the federal statutory exception that allows non-immigrant visa holders" who normally cannot purchase firearms or ammunition to legally buy them "with a valid hunting license or permit."
Posted by: Besoeker || 12/11/2019 02:14 || Comments || Link || E-Mail|| [280 views] Top|| File under:
India-Pakistan
No more international cricket at neutral venues for Pakistan: Ehsan Mani
[DAWN] Pakistain will no longer look for neutral venues to stage home international cricket matches.

"The onus will be on the other teams to tell us why they can't play in Pakistain," Pakistain Cricket Board chairman Ehsan Mani told the

News Agency that Dare Not be Named

on Tuesday.


Ummm... Searching for the right words to descibed thast statement... Oh, yeah. "Arrogant bastards." That about covers it.


"Our default position will remain that Pakistain is safe. We play cricket in Pakistain (and if) you want to play against Pakistain you have to come to Pakistain."

Pakistain's decade-long isolation from hosting test cricket ends on Wednesday when Sri Lanka will play at Pindi Cricket Stadium. The second test will be in Bloody Karachi


...formerly the capital of Pakistain, now merely its most important port and financial center. It is among the largest cities in the world, with a population of 18 million, most of whom hate each other and many of whom are armed and dangerous...


from December 19-23. The series is part of the world Test championship.

Sri Lanka was the last team to play a test in Pakistain in 2009. Terrorists attacked the teams bus in Lahore and eight people were killed. Several Sri Lanka players and team officials

were maimed

. The ambush shut the door on international cricket in Pakistain. The PCB organised almost all of its home matches in the United Arab Emirates.

In the last four years, the PCB staged short limited-overs tours against the likes of Zim-bob-we, the West Indies, Sri Lanka and a World XI to show the cricket world it could host tours safely.

Sri Lanka agreed to play two test matches in Pakistain only after it visited Karachi and Lahore three months ago and played an incident-free series of one-day internationals and Twenty20s.


Posted by: Fred || 12/11/2019 00:00 || Comments || Link || E-Mail|| [254 views] Top|| File under: Govt of Pakistan
US blacklists Rao Anwar for 'serious human rights abuse' through fake police encounters
[DAWN] The United States on Tuesday blacklisted former Malir senior superintendent of police (SSP) Rao Anwar for engaging in "serious human rights


One man's rights are another man's existential threat.


abuse" by carrying out alleged fake police 'encounters' in which scores of individuals including

Wazoo

native Naqeebullah Mehsud were killed, the US Treasury Department said.

Anwar is among 18 individuals from six countries that the Trump administration has imposed economic sanctions on for suspected human rights violations. Two others have been banned from entering the US, including the former consul general of Soddy Arabia


...a kingdom taking up the bulk of the Arabian peninsula. Its primary economic activity involves exporting oil and soaking Islamic rubes on the annual hajj pilgrimage. The country supports a large number of princes in whatcha might call princely splendor. When the oil runs out the rest of the world is going to kick sand in the Soddy national face...


in The Sick Man of Europe Turkey


...the occupiers of Greek Asia Minor...


for his alleged role in the murder of Saudi journalist beloved martyr of journalism Jamal Khashoggi

......who was simultaneously a very well paid Washington Post columnist and a long time propagandist for the Muslim Brotherhood and Al Qaeda — he died while on the Qatar
...an emirate on the east coast of the Arabian Peninsula. It sits on some really productive gas and oil deposits, which produces the highest per capita income in the world. They piss it all away on religion, financing the Moslem Brotherhood and several al-Qaeda affiliates. Home of nutbag holy manYusuf al-Qaradawi...
i payroll, but previously wrote at the behest of then-Saudi intel chief Prince Turki al-Faisal......
. Tuesday's announcement was made in connection with International Human Rights Day.

"During his tenure as the Senior Superintendent of Police in District Malir, Pakistain, Rao Anwar Khan (Anwar) was reportedly responsible for staging numerous fake police encounters in which individuals were killed by police, and was involved in over 190 police encounters that resulted in the deaths of over 400 people, including the murder of Naqeebullah Mehsood," the US Treasury said in a statement.


Posted by: Fred || 12/11/2019 00:00 || Comments || Link || E-Mail|| [131 views] Top|| File under: Govt of Pakistan
Iraq
Peshmerga of all stripes receive intensive counter-Islamic State training
[Rudaw] At a military base in Bnaslawa, Erbil, Peshmerga forces receive training from the Kurdistan Training Coordination Center (KTCC).

Participants receive two months of training for ten hours a day. This particular group of trainees is made up mostly of Yezidi women.

Fighters receive training in attack, defense and rescue.

"This will teach us how to conduct military attacks, how to withdraw, and how to deal with the injuries. It helps us deal with

roadside kaboom

s," Peshmerga member Herish Abdulrahman says.

A US-led, counter-ISIS coalition is in charge of the KTCC. Established in 2014, the 81-country coalition supported the Peshmerga in the fight against the Islamic State

...formerly ISIS or ISIL, depending on your preference. Before that they were al-Qaeda in Iraq, as shaped by Abu Musab Zarqawi. They're really very devout, committing every atrocity they can find in the Koran and inventing a few more. They fling Allah around with every other sentence, but to hear western pols talk they're not really Moslems....
group (ISIS).

One of the coalition's focuses has been the counter-ISIS training of Peshmerga. Over 40,000 Peshmerga have so far received training.
Posted by: trailing wife || 12/11/2019 00:27 || Comments || Link || E-Mail|| [107 views] Top|| File under:
As Iraqis protest against state, tribes make a comeback
[Rudaw] Iraqi protesters have clashed with police and torched government offices, a premier has resigned and precious blood spilt. As modern institutions collapse, a centuries-old force is making a comeback: Iraq's tribes.

With their own hierarchies, moral and justice codes, not to mention huge arms caches, tribes have once again become among the most powerful actors in Iraq's rural and oil-rich south.

They have a history of revolt, turning against the British colonising forces in a major boost to the 1920 uprising that led to the country's independence.
Continued on Page 49
Posted by: trailing wife || 12/11/2019 00:12 || Comments || Link || E-Mail|| [154 views] Top|| File under:
Israel-Palestine-Jordan
In tacit threat, Israeli intel firm releases photo of suspected Iranian tunnel
[IsraelTimes] Satellite images show apparent underground storage passage on an alleged IRGC base in eastern Syria, near the Iraqi border.


Photos can be seen at the link, with the customary circles, arrows, and explanatory paragraphs.

In an apparent threat, an Israeli intelligence firm on Tuesday released photographs of what it said is an Iranian tunnel being dug along the Syria-Iraq border to assist in the movement of weapons throughout the Middle East.

According to the private satellite image analysis company ImageSat International, the tunnel is likely being used to store Iranian missiles en route to Tehran's proxies throughout the region.

Continued on Page 49
Posted by: trailing wife || 12/11/2019 06:30 || Comments || Link || E-Mail|| [254 views] Top|| File under: Govt of Iran
Syria-Lebanon-Iran
Deliberate demographic change, theft, and seizure of Afrini properties by Turkey and affiliated groups
[NPASYRIA] Since its control over the Syrian-Kurdish region of Afrin in March of last year, The Sick Man of Europe Turkey

...the only place on the face of the earth that misses the Ottoman Empire...
has followed the policy of demographic change, which is manifested in the recruitment of residents of other Syrian regions and settling them in the homes of the local people of Afrin, and the policy of forced displacement against the local people, in addition to changing the names of the streets, squares, villages, shops, markets and schools, and imposing the Ottoman Turkish language curricula in the region.
After displacing about 350 thousand people from Afrin, Turkey intends to bring the people of Eastern Ghouta (eastern Damascus), Idlib, and other areas of Syria to settle in the homes of the displaced people of Afrin, in conjunction with the forced displacement of the indigenous people of the region, to carry out kidnappings and threatening them with death and demanding a ransom, in addition to the distribution of local people's properties among them.

Turkey is trying, through the approach of demographic change, to implement the Ottoman Turkish on the region, to convert it from Kurdish and Arabic into Ottoman Turkish.

"North Press" obtained pictures from inside Afrin region, documenting the demographic change operations in the region, where the names of schools were replaced into the Ottoman Turkish language, in addition to raising the Ottoman Turkish flags on all the buildings and villages in the region.

On the background of the seizure and sharing of the properties of the people of Afrin, the Ottoman Turkish-backed armed opposition groups have written their names on the shops and homes of the local people.

In this regard, "North Press" has obtained pictures from the region documenting the registration of those

gang

s of their names on the walls of the shops and houses, in order to share these properties among them.

The obtained Pictures show the names of these

bully boy

groups (Failaq al-Sham, al-Faruq Brigade, Jaish al-Failaq, Nour al-Din al-Zenki Movement, al-Ghab Sector), the names appear on the pictures written on the walls of the houses and properties of the displaced people of Afrin.

After the Ottoman Turkish military and its armed opposition groups took control over Afrin,

festivities

erupted between those militias because of their dispute over the sharing of the seized properties of the local civilians, where disputes and crashes caused the death and injury of dozens of those

bully boy

s.


Posted by: Fred || 12/11/2019 00:00 || Comments || Link || E-Mail|| [205 views] Top|| File under: Sublime Porte
Saudi Arabia's FM: Important Lebanon finds way forward for stability
[ENGLISH.ALARABIYA.NET] Saudi Arabia's foreign minister said stability in Lebanon, which has been rocked by more than a month of protests that forced the prime minister to resign, was "very, very important" to the kingdom.

Prince Faisal bin Farhan al-Saud said he would not "pre-judge" a conference planned this week in Paris to support Lebanon, which is facing its worst economic crisis since the 1975-90 civil war. "I'll wait for the results of the conference."

The Lebanese people and the political system need to find a way forward that guarantees its stability and sovereignty, he told a news conference - following the conclusion of the GCC 40th Summit held in Riyadh - in response to a question regarding aid to Lebanon.
Posted by: Fred || 12/11/2019 00:00 || Comments || Link || E-Mail|| [107 views] Top|| File under: Govt of Saudi Arabia
Trump expected to issue executive order against antisemitism on campus
Worst.Hitler.Ever.


[JPost] US President Donald Trump is expected to issue an executive order on Wednesday invoking Title VI of the Civil Rights Act of 1964 to fight antisemitic rhetoric on college campuses.

The new executive order would also label Judaism as a nationality in addition to a religion, so it would fall into the category of Title VI.


Hopefully to be followed by executive orders targeting anti-white & anti-male activities.
Posted by: g(r)omgoru || 12/11/2019 02:54 || Comments || Link || E-Mail|| [209 views] Top|| File under:
Who's in the News
46
[untagged]
3
Taliban
3
Govt of Iran
3
Govt of Pakistan
3
Sublime Porte
2
Arab Spring
2
Govt of Saudi Arabia
2
al-Shabaab (AQ)
1
Arakan Rohingya Salvation Army
1
Narcos
1
Commies
1
Govt of Iraq
1
Govt of Sudan
Bookmark
E-Mail Me
The Classics
The O Club
Rantburg Store
The Bloids
The Never-ending Story
Thugburg
Gulf War I
The Way We Were
Bio
Merry-Go-Blog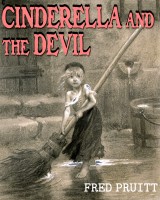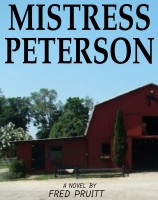 On Sale now!


A multi-volume chronology and reference guide set detailing three years of the Mexican Drug War between 2010 and 2012.

Rantburg.com and borderlandbeat.com correspondent and author Chris Covert presents his first non-fiction work detailing the drug and gang related violence in Mexico.

Chris gives us Mexican press dispatches of drug and gang war violence over three years, presented in a multi volume set intended to chronicle the death, violence and mayhem which has dominated Mexico for six years.
Click here for more information


Meet the Mods
In no particular order...


Steve White
Seafarious
Pappy
lotp
Scooter McGruder
john frum
tu3031
badanov
sherry
ryuge
GolfBravoUSMC
Bright Pebbles
trailing wife
Gloria
Fred
Besoeker
Glenmore
Frank G
3dc
Skidmark
Alaska Paul



Better than the average link...



Rantburg was assembled from recycled algorithms in the United States of America. No trees were destroyed in the production of this weblog. We did hurt some, though. Sorry.
3.237.66.86