-Lurid Crime Tales-
Steele's Own 'Primary Sub-Source' Cast Doubt On Steele's Collusion Claims
[The Federalist] With the release of Department of Justice Inspector General Michael Horowitz's FISA report, it is clear that Christopher Steele, the man who kickstarted the Mueller investigation with his infamous "dossier," exaggerated hearsay claims and reported them as fact. Here to corroborate this was Steele's very own "Primary Sub-source."

The identity of Steele's primary sub-source has not been disclosed to the public. Steele never even disclosed the identity of his primary sub-source to the FBI. The FBI identified him or her by January 2017, however, and arranged a meeting.

In the meeting, the primary sub-source told the FBI "that he/she had not seen Steele's reports until they became public that month, and that he/she made statements indicating that Steele misstated or exaggerated the Primary Sub-source's statements in multiple sections of the reporting," the report reads.

In March 2017, the primary sub-source was questioned again by a Washington Field Office agent and repeated the same conclusion: that Steele was exaggerating hearsay as conclusive.
Posted by: Besoeker || 12/11/2019 02:31 || Comments || Link || E-Mail|| [182 views] Top|| File under:
-Land of the Free
Virginia Dems Cave on Confiscation as 2A Sanctuaries Expand
[FreeBeacon] Virginia Democratic leaders abandoned their gun confiscation proposal Monday following a grassroots outpouring of opposition to gun control across the state.

Governor Ralph Northam (D.) and incoming Senate majority leader Dick Saslaw (D.) said they will no longer pursue their marquee plan to ban the possession of "assault weapons." Instead, they will include a provision to allow Virginians to keep the firearms they already own. The reversal comes before the newly elected Democratic majority has even been sworn in, after a majority of the state's counties declared themselves "Second Amendment sanctuaries."


How generous. They will allow us to keep our private property....


"In this case, the governor's assault weapons ban will include a grandfather clause for individuals who already own assault weapons, with the requirement they register their weapons before the end of a designated grace period," Northam spokeswoman Alena Yarmosky told the Virginia Mercury.


"Fuck You" should be the response to that idea. Registration always will leade to confiscation.


The Democrats' backtracking may indicate a trend in the gun debate in Virginia. Gun-control advocates poured millions of dollars into successfully flipping the state legislature, but the outpouring of opposition to their agenda, even in deep blue areas, may cause some new members of the state legislature to be cautious about backing gun control. The concession is unlikely to end the fight brewing across the state, however, as Democrats still plan to pursue a ban on many new sales.

The Virginia Citizens Defense League, which has pushed counties to refuse to enforce unconstitutional gun laws, said there is "no doubt" the Democrats' retreat was a result of the Second Amendment sanctuary movement.

"They were hoping to play that card later, but they're playing it now because they have to find some way to slow down this whole process," Philip Van Cleave, the group's president, told the Washington Free Beacon.

Gun-rights groups said the backtracking is merely a political strategy designed to enact new gun bans and registration.


Yep


"Gov. Northam and the rest of Virginia's anti-gun politicians' idea of a compromise is to threaten hundreds of thousands of Virginians with felonies unless they submit to government control," Catherine Mortensen, a National Rifle Association spokesperson, told the Free Beacon. "The NRA will stand with the Commonwealth's law-abiding gun owners in solidarity to oppose gun bans, confiscations, and registrations."

"We've been down this compromise road and their version of a compromise is they never give up anything," Van Cleave said. "We are expected to give up something every time and we're not doing it anymore. I think gun owners are tired of this and they're gonna stand up and fight this stuff."


Glad someone has figured this out about the totalitarian left


The grandfather clause offered by Northam's office had no impact on VCDL's opposition to the bill, Van Cleave said, and the group will fight any new gun ban‐whether it has a confiscation component or not.

"The problem with what his suggestion is it's still taking away guns," Van Cleave said. "Yeah, we get to keep our AR-15s, but what about the next generation and the generation after them? Who are we to negotiate away their rights and accept this crap?"

He did suggest they could work with Democrats on gun legislation if it targeted criminals instead of gun owners.


No... just no. The totalitarians will use this as the camel nose under the tent. You all will be criminals.


According to Van Cleave, there were 59 sanctuaries in the state as of Tuesday. VCDL is organizing supporters to attend 20 more meetings this week alone.

Posted by: DarthVader || 12/11/2019 08:58 || Comments || Link || E-Mail|| [373 views] Top|| File under:
Caucasus/Russia/Central Asia
Russia's Lavrov calls on US to publish bilateral communications over 2016 election
[ENGLISH.ALARABIYA.NET] Russian Foreign Minister Sergei Lavrov on Tuesday said Moscow wanted to publish a cache of communications with Washington that he said cleared Russia of allegations it interfered in the 2016 US election, but that the United States has blocked their release.

During a joint news conference with his US counterpart, Secretary of State Mike Pompeo, Lavrov once again dismissed the American accusation that Moscow tried to sway the 2016 election, which resulted in the upset victory of President Donald Trump

...The tack in the backside of the Democratic Party...
"We suggested to our colleagues that in order to dispel all suspicions that are baseless: Let us publish this close channel of correspondence starting from October 2016 until November 2017 so it would all become very clear to many people," Lavrov said through an interpreter at the news conference.

"However,


a person who gets all wrapped up in himself makes a mighty small package...


regrettably, this administration refused to do so," added Lavrov, who has begun his meeting with Trump at the White House. "We are prepared to do that, to publish the correspondence that took place."

It was not immediately clear what communications Lavrov was referring to.

He said Moscow "used the channels that existed" between Washington and Moscow at the time in 2016 with the

B.O. regime

, and had got "zero response" when it appealed for an opportunity to directly discuss the allegations.


Posted by: Fred || 12/11/2019 00:00 || Comments || Link || E-Mail|| [228 views] Top|| File under:
Home Front: Politix
If Hillary runs
[Twitter]
Newt Gingrich
@newtgingrich
If Hillary runs she becomes the william jennings bryan of our time. He lost three times 1896, 1900, 1908.Hillary has it in her to lose a third time.The bitterness from other candidates would be intense-the Clinton-Epstein stories would be overwhelming. Hillary please make our day
Posted by: g(r)omgoru || 12/11/2019 16:30 || Comments || Link || E-Mail|| [248 views] Top|| File under:
Fake moderate Virginia Democrat Abigail Spanberger feels the heat from fed-up, impeachment-weary constituents
[American Thinker] The first signs of trouble ahead for newly elected so-called moderate representatives in swing districts are being felt here in Virginia's 7th district.

Rep. Abigail Spanberger hopped on the moderate train in 2018 touting her CIA background ad nauseum to the people of the traditionally Republican 7th district. With the help of millions of dollars from pro-abortion PACs and Soros-funded outfits, volunteers from Northern Virginia spread out over the western and southwestern suburbs of Richmond to give her a slim margin of victory over Republican Dave Brat. But Spanberger's cover as an across-the-aisle moderate is not holding up well under the pressure of an impeachment hoax and a newly elected majority Democrat legislature.

Up until this past weekend, Spanberger's numerous townhalls have been generally peaceful Q & A's. That all changed during Sunday's gathering at a middle school gym in Spotsylvania County.
Posted by: Besoeker || 12/11/2019 07:24 || Comments || Link || E-Mail|| [233 views] Top|| File under:
Dems' impeachment absurdities are making them look like the threat to democracy
[NYPOST] The Democrats believe that the 2020 election is too important to be left to the voters. It's obvious that President Trump withheld defense aid to Ukraine to pressure its president to commit to the investigations that he wanted, an improper use of his power that should rightly be the focus of congressional investigation and hearings.

Where the Democrats have gotten tangled up is trying to find a justification that supports the enormous weight of impeaching and removing a president for the first time in our history.

They've cycled through different arguments. First, Trump's offense was said to be a quid pro quo ‐ a phrase cast aside for supposedly being too Latin for the public to ­understand. Then it was bribery, which has lost ground lately, presumably because of the inherent implausibility of the charge.

Now, the emphasis is on Trump's invitation to the Ukrainians to "meddle" and "interfere" in our elections.

This is posited to be an ongoing threat. Nancy San Fran Nan Pelosi

Congresswoman-for-Life from the San Francisco Bay Area, born into a family of professional politicians. On-again-off-again Speaker of the House. It's not her fault when they lose, but it's her accomplishment when they win. Noted for her heavily botoxed grimace and occasional senior... uhhh... moments...
said in her statement calling on the House to draft articles of impeachment: "Our democracy is what is at stake. The president leaves us no choice but to act, because he is trying to corrupt, once again, the election for his own benefit. The president has engaged in abuse of power undermining our national security and jeopardizing the integrity of our elections."

House Judiciary Committee Chairman Jerry Nadler said on "Meet the Press" last weekend that Trump has to be impeached "for posing the considerable risk that he poses to the next election." Asked if he thinks the 2020 election will be on the up-and-up, he said, "I don't know. The president, based on his past performance, will do everything he can to make it not a fair election."

The gravamen of this case is that the election is too crucial to allow the incumbent president of the United States, who is leading in key battleground states and has some significant chance of winning, to run. In fact, the integrity of the election is so at risk that the US Senate should keep the public from rendering a judgment on Trump's first term or deciding between him and, say, his nemesis Joe Foreign Policy Whiz Kid Biden
...Failed seeker of the Democratic presidential nomination on multiple occasions, vice president under Barack Obama, giving it a last try in his dotage for 2020...
.


Posted by: Fred || 12/11/2019 00:00 || Comments || Link || E-Mail|| [329 views] Top|| File under:
The inspector general's report makes Jim Comey's FBI look terrible
[NYPOST] Jim Comey's FBI comes off pretty bad in the long-awaited report from Justice Department Inspector General Michael Horowitz, and the IG didn't even look at much of "Crossfire Hurricane," the FBI's investigation of the Trump campaign and its possible links to Russia.

Yes, Horowitz says the FBI had adequate reason to open the case ‐ but only because it has such a "low threshold" for opening counterintelligence investigations.

In this case, it was an Australian diplomat's months-old memory of a vague conversation with low-level Trump campaign adviser George Papadopoulos: The Aussie said the Yank had said a Russian had raised the possibility of handing over dirt on Crooked Hillary Clinton
Continued on Page 49
Posted by: Fred || 12/11/2019 00:00 || Comments || Link || E-Mail|| [162 views] Top|| File under:
Kimberly Stassel's Takeaways from the IG Report
[Thread Reader of Kimberly Stassel's Twitter postings - H.T. The Boningo Report]

1) Key findings of Horowitz report:
--Yup, IG said FBI hit threshold for opening an investigation. But also goes out of its way to note what a "low threshold" this is. Durham's statement made clear he will provide more info for Americans to make a judgment on reasonableness.

2) The report is triumph for former House Intel Chair Devin Nunes, who first blew the whistle on FISA abuse. The report confirms all the elements of the February 2018 Nunes memo, which said dossier was as an "essential" part of applications, and FBI withheld info from FISA court


3) Conversely, report is an excoriation of Adam Schiff and his "memo" of Feb 2018. That doc stated that "FBI and DOJ officials did NOT abuse the [FISA] process" or "omit material information." Also claimed FBI didn't much rely on dossier.

4) In fact, IG report says dossier played "central and essential role" in getting FISA warrants. Schiff had access to same documents as Nunes, yet chose to misinform the public. This is the guy who just ran impeachment proceedings.

5) Report is a devastating indictment of Steele, Fusion GPS and the "dossier." Report finds that about the only thing FBI ever corroborated in that doc were publicly available times, places, title names. Ouch.

6) IG finds 17 separate problems with FISA court submissions, including FBI's overstatement of Steele's credentials. Also the failure to provide court with exculpatory evidence and issues with Steele's sources and additional info it got about Steele's credibility.

7) Every one of these "issues" is a story all on its own. Example: The FBI had tapes of Page and Papadopoulos making statements that were inconsistent with FBI's own collusion theories. They did not provide these to the FISA court.

8) Another example: FBI later got info from professional contacts with Steele who said he suffered from "lack of self awareness, poor judgement" and "pursued people" with "no intelligence value." FBI also did not tell the court about these credibility concerns.


9) And this: FBI failed to tell Court that Page was approved as an "operational contact" for another U.S. agency, and "candidly" reported his interactions with a Russian intel officer. FBI instead used that Russian interaction against Page, with no exculpatory detail.

10) Overall, IG was so concerned by these "extensive compliance failures" that is has now initiated additional "oversight" to assess how FBI in general complies with "policies that seek to protect the civil liberties of U.S. persons."

11) Report also expressed concerns about FBI's failure to present any of these issues to DOJ higher ups; its ongoing contacts with Steele after he was fired for talking to media; and its use of spies against the campaign without any DOJ input.


12) Remember Comey telling us it was no big deal who paid for dossier? Turns out it was a big deal in FBI/DOJ, where one lawyer (Stuart Evans) expressed "concerns" it had been funded by Clinton/DNC. Because of his "consistent inquiries" we go that convoluted footnote.

13) IG also slaps FBI for using what was supposed to be a baseline briefing for the Trump campaign of foreign intelligence threats as a surreptitious opportunity to investigate Flynn.

14) Finally, intriguing just how many people at the FBI don't remember anything about anything. Highly convenient.

15) Last point. When IG says he found no "documentary" evidence of bias, he means just that: He didn't find smoking gun email that says "let's take out Trump." And it isn't his job to guess at the motivations of FBI employees. Instead...

16) He straightforwardly lays out facts. Those facts produce a pattern of FBI playing the FISA Court -- overstating some info, omitting other info, cherrypicking details. Americans can look at totality and make their own judgment as to "why" FBI behaved in such a manner.

Posted by: Bobby || 12/11/2019 00:00 || Comments || Link || E-Mail|| [241 views] Top|| File under:
Pierce Bush, GOP Congressional Candidate And H.W.'s Grandson, Marched In Anti-Trump Protest In 2017
The entire family is in agreement, because he was mean to Jeb.

"Please clap"


[DAILYCALLER] Republican Texas congressional candidate Pierce Bush, the grandson of former President George H.W. Bush, marched in an anti-Trump protest in January 2017, according to photos he posted on his personal Facebook page.

Bush jumped into the GOP primary for Texas' 22nd Congressional District on Monday. "It's time for new leaders to stand for conservatism that empowers all Americans, placing individuals above government and ensuring we all have the freedom to achieve success in life," he said in his launch video.

While Bush might benefit from his family name in running for a congressional seat once held by his late grandfather, his past anti-Trump activism could be a stumbling block in an already crowded primary race.

"In the shadow of the Statue of Liberty, my sister, Lauren, and I marched near Battery Park NYC (where people arrived after leaving Ellis Island) with thousands of people today against the immigration ban. No ban. No fear. Refugees are welcome here. #nationofimmigrants colonists #diversityisourstrength," Bush wrote in a Jan. 29, 2017, post that included three photos from a protest against President Donald Trump

...New York real estate developer, described by Dems as illiterate, racist, misogynistic, and what ever other unpleasant descriptions they can think of, elected by the rest of us as 45th President of the United States...
's travel ban.


Posted by: Fred || 12/11/2019 00:00 || Comments || Link || E-Mail|| [293 views] Top|| File under:
Adam Schiff: Congress Must Impeach Trump to Stop Him in 2020
[BREITBART] House Intelligence Committee Chairman Adam Schiff
...Showboating U.S. Representative for California's 28th congressional district since 2013. A member of the Democratic Party, Schiff has served in Congress since 2001. He currently serves as the chairman of the United States House Permanent Select Committee on Intelligence. In a manner reminiscent of Joe McCarthy, on March 22, 2017, in a interview with Chuck Todd on MSNBC Schiff claimed there was "more than circumstantial evidence now" that Donald Trump's campaign colluded with Russia." Todd followed up by asking if he had seen direct evidence of collusion and Schiff responded that there was "evidence that is not circumstantial and is very much worthy of investigation"...
(D-CA) on Tuesday indicated that Democrats must impeach President Trump quickly in order to stop him from prevailing in the 2020 presidential election.

Democrats on Tuesday unveiled two articles of impeachment against the president: abuse of power and obstruction of Congress. Notably, neither allege a high crime or misdemeanor. Noticeably absent was the Democrats' longheld appeal to bribery, extortion, or treason.
Continued on Page 49
Posted by: Fred || 12/11/2019 00:00 || Comments || Link || E-Mail|| [297 views] Top|| File under:
Who's in the News
46
[untagged]
3
Taliban
3
Govt of Iran
3
Govt of Pakistan
3
Sublime Porte
2
Arab Spring
2
Govt of Saudi Arabia
2
al-Shabaab (AQ)
1
Arakan Rohingya Salvation Army
1
Narcos
1
Commies
1
Govt of Iraq
1
Govt of Sudan
Bookmark
E-Mail Me
The Classics
The O Club
Rantburg Store
The Bloids
The Never-ending Story
Thugburg
Gulf War I
The Way We Were
Bio
Merry-Go-Blog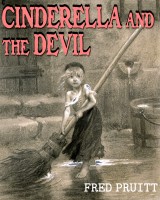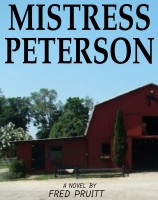 On Sale now!


A multi-volume chronology and reference guide set detailing three years of the Mexican Drug War between 2010 and 2012.

Rantburg.com and borderlandbeat.com correspondent and author Chris Covert presents his first non-fiction work detailing the drug and gang related violence in Mexico.

Chris gives us Mexican press dispatches of drug and gang war violence over three years, presented in a multi volume set intended to chronicle the death, violence and mayhem which has dominated Mexico for six years.
Click here for more information


Meet the Mods
In no particular order...


Steve White
Seafarious
Pappy
lotp
Scooter McGruder
john frum
tu3031
badanov
sherry
ryuge
GolfBravoUSMC
Bright Pebbles
trailing wife
Gloria
Fred
Besoeker
Glenmore
Frank G
3dc
Skidmark
Alaska Paul



Better than the average link...



Rantburg was assembled from recycled algorithms in the United States of America. No trees were destroyed in the production of this weblog. We did hurt some, though. Sorry.
100.24.113.182