China-Japan-Koreas
The N.B.A. and China and the Myths of Sports Diplomacy
[The New Yorker] In April, 1971, while practicing at the World Table Tennis Championship, in Nagoya, Japan, an American Ping-Pong player named Glenn Cowan needed a ride, and he boarded a bus carrying the Chinese team. Cowan, who was nineteen years old, had a mop of brown hair that fell to his shoulders and a toothy grin. Most of the Chinese players watched him warily; they had been warned not to talk to foreigners. But after a few minutes Zhuang Zedong, a former world champion, came to the front of the bus and presented him with a gift, a silk-screen portrait of Huangshan mountain, which Zhuang had been carrying in his bag. Cowan rummaged around in his, looking for a way to reciprocate, but he could only come up with a comb. The following day, Cowan presented Zhuang with a T-shirt emblazoned with a red, white, and blue peace sign and the words "Let It Be." Soon afterward, China invited the American team to visit the country, and they became the first delegation of Americans to do so since the communist takeover in 1949.

As a parable of the power of sports, the story is irresistible. And you don't have to stop there: you can, if you like, draw a line from "Ping-Pong diplomacy" to Nixon's visit to China; to Nike opening its first factory in mainland China, in 1981; to Yao Ming's selection by the Houston Rockets as the No. 1 pick in the 2002 N.B.A. draft; to the enormous number of Chinese fans who reportedly streamed N.B.A. games and content in 2017‐18‐more than six hundred million, roughly twice as many people as live in the United States.

But the truth, of course, is more complicated. As Nicholas Griffin explains in "Ping-Pong Diplomacy: The Secret History Behind the Game That Changed the World," the encounter was not as spontaneous as it's sometimes made out to be. China was consciously using Ping-Pong as a way to initiate contact with the U.S., and the U.S. had its own reasons for being receptive. (Though Cowan's boarding of the bus may have been accidental, he later said, "I was invited actually to board the Chinese bus with the team, which shocked me, of course.") The two countries initiated several athlete exchanges over the next decade, with mixed success; though the Chinese adopted the slogan "Friendship first, competition second," tensions sometimes threatened to derail the visits. In a recent column in the Washington Post, Pete Millwood, a fellow in East Asian history at the London School of Economics, catalogued some of the more sensational anecdotes: rats thrown by protesters when the Chinese team visited the United States; a fistfight among the U.S. Track and Field team at a formal banquet in 1975, which appalled the hosts. "Americans will be Americans," a senior official travelling with the team said. He added, "The Chinese will have to learn that."

Both sides are still learning, clearly. In the two decades since Yao was drafted, the N.B.A. has become China's most popular sports league, and the league has embraced the notion that it might facilitate a closer relationship between the two countries. "Sport has been used to bridge divides between cultures," Silver said after a meeting, last year, in Shanghai, with Yao, who is now head of the Chinese Basketball Association.

Posted by: Besoeker || 10/24/2019 06:34 || Comments || Link || E-Mail|| [298 views] Top|| File under: Commies
The Grand Turk
VDH: Untenable Alliance Is No Turkish Delight
[Townhall] There are about 5,000 members of the U.S. military, mostly airmen, stationed at the huge, strategically located air base in Incirlik, Turkey, northwest of the Syrian border.

The American forces at Incirlik are also the custodians of about 50 B61 nuclear bombs. Data on these weapons is classified, but at their maximum yield each is 10 times more powerful than the bomb dropped on Hiroshima, according to Stars and Stripes.

It's a "Dr. Strangelove" scenario: No one quite knows how the American contingent could manage to secretly remove the deadly nukes from their concrete vaults, bring them out to the tarmac, load them on planes and fly them out safely over Turkish objections.

...Under Islamist strongman Recep Tayyip Erdogan, Turkey has become NATO's only non-democratic nation. It's also NATO's only Muslim-majority member. Erdogan has been trying to re-create Turkey as a new Ottoman imperial power. He feels no allegiance to Western-style democracy.

...Turkey opposes, if not detests, almost every American ally in the region, and befriends almost every U.S. enemy.

...Turkey has frightened and alienated most NATO allies. The European Union has limited arms sales to Turkey. Germany has pulled its small forces out of the country. Recently, Turkish forces "accidentally" shelled a U.S. Special Forces peacekeeping outpost on the Turkish-Syrian border.

...Why, then, is the U.S. still an ally of this anti-American rogue nation? There are a number of scary reasons.

-- The U.S. military has not quite figured out how either to stay in or leave Incirlik in a now-hostile Turkey.

-- Washington knows that fighters at the valuable Incirlik base can reach any strategic conflict in the Middle East.

-- American diplomats naively hope that democracy will return to Turkey and that Erdogan is a temporary nuisance who does not reflect a rising Islamist constituency in the Turkish heartland.

-- America believes a bad ally is better than a bitter enemy. It fears that a hostile Turkey could start and win wars against our vulnerable regional friends and create a formidable nuclear alliance with Russia, China or Iran.

-- The West in general is blackmailed by Turkey, a gateway to the Middle East that has threatened to unleash a flood of millions of migrants onto European soil.

-- NATO in general is underfunded and undermanned. In contrast, NATO member Turkey has the second-largest military in the alliance at nearly 650,000 troops. Europe and the U.S. either believe such a force helps maintain credible NATO deterrence or are terrified it will be put into the service of others.

-- The U.S. fears that fighting against, or failing to aid, a NATO partner might unravel the entire alliance. Turkey has invoked Article IV of the treaty, requiring crisis consultation when a NATO ally claims it is threatened, three times in its regional disputes.

Not since the U.S. came to the aid of Joseph Stalin's USSR in World War II has America so disliked and so feared a valuable but utterly untenable ally.
Posted by: g(r)omgoru || 10/24/2019 01:48 || Comments || Link || E-Mail|| [252 views] Top|| File under:
Government
The Rise of the Western Spy Assclown
Something for Besoeker


[AmGreatness] There was once a time when Washington needed spies with the power to operate clandestinely in a free society. Soviet Communism was an evil ideology that spread its error by revolutionary movements through what was then called "the domino theory."

Sometime in the early 1990s, though, Russia ceased to embody an ideology and became a nation again. Alexander Solzhenitsyn moved back, and Russians stopped caring so much whether their little girl gymnasts got perfect 10s on the balance beam.

Continued on Page 49
Posted by: g(r)omgoru || 10/24/2019 14:52 || Comments || Link || E-Mail|| [166 views] Top|| File under:
Home Front: Politix
Why Retired Military Officers Need To Shut Up About Politics
[The Federalist] Earlier this year, an active-duty naval officer stated, anonymously, "I keep my mouth shut when it comes to politics for one reason: that barber has to trust me [emphasis added]."

"Neptunius" was referring to the awkwardness of an instance where his barber attempted to engage him in a political discussion. As part of the ethos of military professionalism, servicemembers are forced to preserve a facade of non-partisanship to maintain the public's trust in an institution committed to preserving and defending the entire nation.

Not all servicemembers, active or retired, appear to see it that way. Retired Admiral William McRaven, former Special Operations Command commander and Navy SEAL, best known for his involvement in the mission that killed Osama bin Laden, recently authored another op-ed critical of President Donald Trump.

McRaven has been a consistent, vociferous critic of the administration from the beginning, as previously reported. But even by his standards, has McRaven gone too far this time?

Here's the big point McRaven seemed intent on getting across: "if this president doesn't demonstrate the leadership that America needs, both domestically and abroad, then it is time for a new person in the Oval Office ‐ Republican, Democrat or independent ‐ the sooner, the better. The fate of our Republic depends upon it."

Let there be no mistake: McRaven is leveraging the uniform he once wore and the reputation he cultivated in the military to influence readers. Given the readership of The New York Times, this op-ed was clearly intended reach a wide audience, including potential voters. McRaven is intent on encouraging the public to turn against President Trump. It matters not that McRaven's retired, because the public recognizes him not as a private citizen, but as an admiral and a decorated Navy SEAL, a perception McRaven is very likely aware of and embraces.

People Won't Trust a Political Institution

Even during times of hyper-partisanship, the military remains the most-trusted institution in America by a wide margin. But trust can be undermined if the services are viewed as yet another partisan institution. As Duke University law professor and retired Air Force Deputy Judge Advocate General Charles Dunlap recently explained:
Posted by: Besoeker || 10/24/2019 05:55 || Comments || Link || E-Mail|| [321 views] Top|| File under:
Syria-Lebanon-Iran
Trump and Syria: The Myth of Betrayal
[Spectator] Conveniently forgotten is that Mr. Trump made his position on withdrawal clear almost two years ago.

Trump has betrayed the Syrian Kurds" ‐ so goes a popular refrain regarding the withdrawal of U.S. forces from the areas of northeast Syria held by the Kurdish-led Syrian Democratic Forces (SDF). The events that have followed ‐ namely, a Ottoman Turkish invasion of parts of SDF territory along the border and the deployment of Syrian government forces in some SDF areas ‐ have been characterized as a strategic disaster for American interests, with some commentators even proclaiming the withdrawal as indicative of a U.S. imperial decline and U.S. disengagement from the Middle East.

In fact, much of this is overblown. For one thing, the U.S. still maintains extensive troop deployments elsewhere in the Middle East, and those are not being drawn down anytime soon. Insofar as many of the pundits, analysts, and policymakers condemning Trump consider the recent developments in Syria to be a disaster, they primarily have themselves to blame, however popular bashing Trump might be.

Indeed, these critics of Trump did not learn the relevant lessons from December 2018 when the president ordered preparations for a withdrawal of U.S. troops from Syria. They should have appreciated that Trump is ultimately the commander-in-chief of the U.S. armed forces and that he had made his own preferences on Syria clear: namely, that after the military defeat of the Islamic State

...formerly ISIS or ISIL, depending on your preference. Before that they were al-Qaeda in Iraq, as shaped by Abu Musab Zarqawi. They're really very devout, committing every atrocity they can find in the Koran and inventing a few more. They fling Allah around with every other sentence, but to hear western pols talk they're not really Moslems....
, U.S. forces should leave. As the president's record on issues like climate change and the Iran
...a theocratic Shiite state divided among the Medes, the Persians, and the (Arab) Elamites. Formerly a fairly civilized nation ruled by a Shah, it became a victim of Islamic revolution in 1979. The nation is today noted for spontaneously taking over other countries' embassies, maintaining whorehouses run by clergymen, involvement in international drug trafficking, and financing sock puppet militias to extend the regime's influence. The word Iran is a cognate form of Aryan, the abbreviation IRGC is a cognate form of Stürmabteilung (or SA), the term Supreme Guide is a cognate form of either Shah or Führer or maybe both, and they hate Jews Zionists Jews. Their economy is based on the production of oil and vitriol...
nuclear deal illustrates, he has generally been forthright and sincere in trying to fulfill his policy promises. When he told his advisers that he wanted to withdraw U.S. forces from Syria, he meant it. The message should have been clear: devise an orderly withdrawal plan.

But that is not what happened. Instead, efforts and attention were geared towards U.S. forces remaining indefinitely in Syria. The advocates for this "stay indefinitely" approach argued that the deployment as it existed was supposedly an example of a successful projection of U.S. leverage and influence with a relatively small number of troops. They claimed that U.S. presence was vital for political negotiations on Syria's future and important for limiting Iranian influence and blocking its "land route" to the Mediterranean.

In reality, none of these assertions holds up but rather reflect dubious expansions of the original purpose of the U.S. mission in Syria: countering the Islamic State. At the same time, the "stay indefinitely" crowd tended to downplay the major problem regarding the U.S. partnership with the SDF: the issue of relations with The Sick Man of Europe Turkey


...Qatar's satrapy in Asia Minor...


, which considers (with some justification) the SDF to be an extension of the Kurdistan Workers Party (PKK), which has fought the Ottoman Turkish state for decades.
Posted by: trailing wife || 10/24/2019 00:00 || Comments || Link || E-Mail|| [205 views] Top|| File under:
Home Front: Culture Wars
We, Too, Can Be a Failed Latin American State
The left's enthusiasm for Third World immigrants isn't only because they vote 8-2 for the Democrats. It's that Latin American peasants seem uniquely amenable to idiotic socialist schemes.

You probably think it's beyond silliness for Bernie Sanders and Elizabeth Warren to keep promising FREE HEALTH CARE FOR ALL! NO PREMIUMS! NO CO-PAYS! ILLEGAL ALIENS, TOO! EVERYBODY GETS A PONY!

No one could be gullible enough to fall for that.

I refer you to the economic powerhouse that is Latin America.

Based on hundreds of years of indigenous people voting for politicians who made similar promises, Latin America has become the dream factory that it is today. That's why Tegucigalpa is practically a byword for "technological innovation," Santiago was the picture of calm sophistication this weekend, and Caracas is the ultimate in modern conveniences.
Posted by: g(r)omgoru || 10/24/2019 01:58 || Comments || Link || E-Mail|| [254 views] Top|| File under:
The Odd Conservative Love Affair With Tulsi Gabbard
It's Kurt Schlichter


I think I know what the deal is with all the gushing adoration Tulsi Gabbard has somehow managed to wrangle from ordinarily sensible conservatives. Think of a regular guy walking down the hall in high school, and the head cheerleader passes by and says, "Hi." The dude's going to think she's awesome. Of course, just because she is polite doesn't mean Regular Joe is ever going to take her to the prom.

Tulsi gets Strange New Conservative Respect for several reasons, but the primary one is that she doesn't seem to hate our guts. She is what an opponent should be ‐ an opponent, not an enemy. Let's face it ‐ the mainstream Democrat Party hates our guts, and given its malignant druthers it would strip us of our First, Second, and probably Third Amendment rights in order to make sure that we never, ever have a say in our own governance again. Then, with us silenced and disarmed, it would take our money, corrupt our children and generally oppress us in ways that make today's punitive straw bans look tame. If you don't believe that a scary number of mainstream lefties want us Normals enslaved or dead, well, you're either in denial or not on social media.

Make no mistake ‐ Tulsi is not one of us conservatives, though the kind of leftism she embraces (which owes a lot to the socialism of Bernie Sanders) shares some superficial similarities to the populism that has swept the GOP base. In many ways, we share her critique of an inept, corrupt ruling caste eager to send non-elite citizens off to fight their endless, mismanaged wars. We also share a critique of Big Business as a crony capitalist simulacrum of free enterprise, basically a bunch of rich jerks sidling up to the leaders of both parties to repeatedly shaft us regular folks to pump up a few digits on their balance sheets.

...The Gabbard Left and the Trump Right share the conclusion that our elite sucks and that it has forfeited any moral authority to lead our country, but the similarity ends there. She is not conservative and is not traditional. Just because she has doubts about offing babies in the third trimester, as opposed to supporting abortion until high school graduation, does not make her pro-life. She would take your guns, she would take your money, and she would generally make Barack Obama look like William F. Buckley.
Posted by: g(r)omgoru || 10/24/2019 01:37 || Comments || Link || E-Mail|| [438 views] Top|| File under:
Who's in the News
41
[untagged]
5
Govt of Pakistan
5
Commies
4
Arab Spring
3
Taliban
3
Govt of Syria
3
Moslem Colonists
3
Sublime Porte
2
al-Qaeda in the Indian Subcontinent
2
Houthis
2
Islamic State
2
Jamaat-e-Ulema Islami
1
Govt of Iran Proxies
1
Govt of Pakistain Proxies
1
Govt of Iraq
1
al-Qaeda in the Arabian Peninsula
1
Govt of Iran
1
Narcos
Bookmark
E-Mail Me
The Classics
The O Club
Rantburg Store
The Bloids
The Never-ending Story
Thugburg
Gulf War I
The Way We Were
Bio
Merry-Go-Blog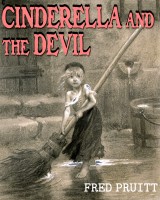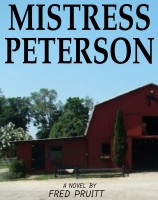 On Sale now!


A multi-volume chronology and reference guide set detailing three years of the Mexican Drug War between 2010 and 2012.

Rantburg.com and borderlandbeat.com correspondent and author Chris Covert presents his first non-fiction work detailing the drug and gang related violence in Mexico.

Chris gives us Mexican press dispatches of drug and gang war violence over three years, presented in a multi volume set intended to chronicle the death, violence and mayhem which has dominated Mexico for six years.
Click here for more information


Meet the Mods
In no particular order...


Steve White
Seafarious
Pappy
lotp
Scooter McGruder
john frum
tu3031
badanov
sherry
ryuge
GolfBravoUSMC
Bright Pebbles
trailing wife
Gloria
Fred
Besoeker
Glenmore
Frank G
3dc
Skidmark
Alaska Paul



Better than the average link...



Rantburg was assembled from recycled algorithms in the United States of America. No trees were destroyed in the production of this weblog. We did hurt some, though. Sorry.
18.234.255.5