-Lurid Crime Tales-
Sex Offenders Sue Georgia Sheriff for Placing 'No Trick-or-Treat' Signs on Their Property
[PJ] Looking to protect young children from convicted sex offenders, a Georgia sheriff had his deputies place signs on the lawns of sexual predators, warning children and parents not to trick-or-treat at the house.

Upset that they were exposed by the sheriff, several of the felons have filed a suit, saying that the signs violated their rights to free speech and privacy.

The names and addresses of local sex offenders are already listed on several internet sites in addition to being posted at the sheriff's office. It makes no sense that the perverts believe they have a right to privacy when anyone can access their information that's freely and easily available.

Fox News:

The initiative began in 2018 when Butts County Sheriff Gary Long directed deputies to place "Warning! No Trick-or-Treat at this address!!" signs in the front yards of over 200 sex offenders registered in the county from Oct. 24-Nov. 2. The sheriff's office plans to use the same tactic again this year, and three registered sex offenders have filed suit.

In a Facebook post, Sheriff Gary Long said he had instituted the signs as a result of the cancellation of a local Halloween festival, "Halloween on the Square," and the subsequent influx of door-to-door trick-or-treaters. He said they had been following Georgia law and protecting children when they implemented the public warnings.


The lawyer for the sex offenders, Mark Yurachek, told Fox News, "The law allows the sheriff to put a list of registered sex offenders at his office, at the courthouse, on the internet. It does not allow him to go door-to-door telling people you have a sex offender living next door to you."


Posted by: Besoeker || 10/24/2019 07:32 || Comments || Link || E-Mail|| [412 views] Top|| File under:
Illinois: Manufacturing Executives Charged with Knowingly Hiring Illegal Aliens
THIS is how you cut down on illegal immigration
[Breitbart] Four executives at an Illinois manufacturing plant have been charged with knowingly hiring illegal aliens, the Immigration and Customs Enforcement (ICE) agency reveals.

According to ICE officials, four executives at the sheet metal KSO MetalFab Inc. manufacturing plant in Streamwood, Illinois ‐ a suburb of Chicago ‐ have been charged with one count each of knowingly harboring illegal aliens and one count each of knowingly hiring illegal aliens.

The four executives include 81-year-old Dora Kuzelka, 62-year-old Kenneth Kuzelka, 56-year-old Kari Kuzelka, and 58-year-old Keith Kuzelka. ICE officials allege that the Kuzelkas knowingly hired at least 18 illegal aliens.

In 2017, ICE audited the company and discovered that more than half of the 67 workers employed had potentially used fake work authorization documents to obtain jobs. After being warned of the illegal alien hires, the executives fired the workers.

Later, though, ICE officials said KSO MetalFab executives rehired at least 18 of the illegal alien hires that had previously been fired through a staffing agency.

ICE alleges that the four executives instructed the fired illegal aliens to apply for jobs through the staffing agency so they could be rehired at a later date. A number of the illegal aliens used the same names they had used to get jobs at the plant originally.



ICE announcement found here.
Posted by: Frank G || 10/24/2019 05:36 || Comments || Link || E-Mail|| [319 views] Top|| File under:
CNN President Jeff Zucker Says He Would Be Interested in Hiring Shepard Smith
[Epoch Times] CNN President Jeff Zucker said he would be interested in hiring former Fox News host Shepard Smith after he left the network earlier this month.

Smith announced that under the terms of his agreement, he "won't be reporting elsewhere, at least in the near future."

But Zucker said that should the opportunity arise, he would consider hiring Smith, who spent 23 years at Fox.

"I think Shep's a great journalist," Zucker said at a conference, according to The Hollywood Reporter. "I understand he's not able to take any jobs for the foreseeable future. When he's available, he is somebody who is very talented and I would be very open to talking to him."

Smith was one of the first Fox News hires in 1996 and was the manager of the breaking news division of the network.

"This is my last newscast here. Thank you for watching today and over the decades," the 55-year-old anchor said in mid-October. "It's been an honor and my pleasure. Even in our currently polarized nation, it's my hope that the facts will win the day, that the truth will always matter, and that journalism and journalists will thrive."
Posted by: Besoeker || 10/24/2019 17:45 || Comments || Link || E-Mail|| [218 views] Top|| File under:
Supreme Court Justice Ruth Bader Ginsburg awarded $1 million prize for 'thinkers' in philosophy and culture
[USA Today] WASHINGTON ‐ Add a prestigious $1 million "thinkers" award to Supreme Court Associate Justice Ruth Bader Ginsburg's fame and fortune.

The 2019 Berggruen Prize for Philosophy & Culture is given annually to "thinkers whose ideas have profoundly shaped human self-understanding and advancement in a rapidly changing world."

Ginsburg, 86, who has served 26 years on the Supreme Court and survived four bouts with cancer, was chosen from more than 500 nominees, later winnowed down to five. She is the fourth recipient of the prize and the third woman.

The organization said Ginsburg will direct the prize money to charitable or non-profit organizations of her choice.

"I am delighted the jury has chosen to honor such a prolific leader in the field of jurisprudence," said philanthropist Nicolas Berggruen, founder and chairman of the Berggruen Institute, which seeks to shape political, economic, and social institutions.

"Throughout her career, Ginsburg has used the law to advance ethical and philosophical principles of equality and human rights as basic tenets of the USA. Her contributions have shaped our way of life and way of thinking and have demonstrated to the world the importance of the rule of law in disabling discrimination."
Posted by: Besoeker || 10/24/2019 06:54 || Comments || Link || E-Mail|| [308 views] Top|| File under:
-Signs, Portents, and the Weather-
Media faked out by 84-year-old phony Vietnam veteran army nurse
[AMERICANTHINKER]
Margaret DeSanti, a self-proclaimed retired lieutenant colonel (sometimes captain) Army nurse, is a known phony Vietnam vet who was first exposed as such five years ago by TAH (This Ain't Hell), one of the military blogs that long ago took on the mission of guarding the veterans' community from those who falsely claim honorable service.

Posted by: Fred || 10/24/2019 00:00 || Comments || Link || E-Mail|| [205 views] Top|| File under:
-Land of the Free
Man Doused In Flammable Liquid Set On Fire By Cop's Stun Gun
[seattleTimes] WEED, Calif. ‐ Authorities and family members say a man who had doused himself in a flammable liquid caught fire and was severely burned when a police officer fired a stun gun at him in California.


Oh shit.


The Redding Record Searchlight reported Wednesday that Paul Jason Hall is fighting for his life with burns covering 70% of his body. His relatives say the 47-year-old has a history of mental illness.

The police officer also suffered burns during the confrontation Saturday in the northern town of Weed.

He was not identified and his condition was unknown.

Siskiyou County authorities are investigating the incident, which began when the officer responded to reports of a suicidal man attempting to light himself on fire.


Mission accomplished.





Interesting systems-theory inspired, lowest risk tactic though. Thought up in Quantico probably. Shoot a man trying to kill himself with a stun-gun. Then whip out the cuffs while chanting a litany with a lot of 'Sirs' in it. Hold him in jug for being 'a defeatist with no sense'. This one will probably try again, and I wouldn't blame him.

Police in Weed declined comment because of the ongoing investigation.
Posted by: Dron66046 || 10/24/2019 17:20 || Comments || Link || E-Mail|| [147 views] Top|| File under:
Worst. Nazi. President. Ever.
H/T Instapundit


[COLlive] For the first time ever, a Sukkah was placed within the White House complex in Washington, DC, to celebrate the holiday of Sukkos.

While only open to White House and Treasury Dept. staff and their guests receiving US Secret Service clearance, dozens of officials took advantage of the Sukkah's presence during Chol Hamoed, with a small event just prior to the Sukkah being disassembled before Shabbos.

During several hours every day, those within the White House complex were able to make their way to East Executive Drive and spend time in the Sukkah to have lunch, bless the Lulav and Esrog and celebrate the Jewish Festival of Sukkos.
Posted by: Procopius2k || 10/24/2019 00:00 || Comments || Link || E-Mail|| [397 views] Top|| File under:
Arabia
King Salman appoints Prince Faisal bin Farhan as new Saudi FM: Al-Arabiya
[AlAhram] Soddy Arabia


...a kingdom taking up the bulk of the Arabian peninsula. Its primary economic activity involves exporting oil and soaking Islamic rubes on the annual hajj pilgrimage. The country supports a large number of princes in whatcha might call princely splendor. When the oil runs out the rest of the world is going to kick sand in the Soddy national face...


's King Salman

...either the largest species of Pacific salmon or the current Sheikh of the Burnin' Sands, Custodian of the Two Holy Mosques and Lord of Most of the Arabians...
appointed Prince Faisal bin Farhan Al Saud as new foreign minister, replacing Ibrahim Assaf, state-owned al-Arabiya reported.
Posted by: trailing wife || 10/24/2019 00:00 || Comments || Link || E-Mail|| [111 views] Top|| File under:
Caribbean-Latin America
Ecuador's President Calls Nicolás Maduro an 'Ass' After 'Stupid' Insult
[BREITBART] Ecuadorian President Lenín Moreno called Venezuela

...a country in Central America that sits on an enormous pool of oil. Formerly the most prospereous country in the region, it became infested with Commies sniffing almost unlimited wealth. It turned out the wealth wasn't unlimited, the economy collapsed under the clownish Hugo Chavez, the murder rate exceeds places like Honduras and El Salvador, and a significant proportion of the populace as refugeed to Colombia and points south...
n dictator Nicolás Maduro an "ass" in remarks Monday during a meeting with Ecuador's Confederation of Workers.


At least he didn't call him "Bitch". Massachusetts might've sanctioned him


The insult followed a rant by the

Venezuelan supremo

, who ceased being the country's legal head of state in January, in which he called Moreno "stupid" and

claimed the credit

for enabling violent leftist agitators in Ecuador and Chile.

Riots erupted in Quito and Guayaquil, Ecuador, this month in response to Moreno announcing an end to a socialist gas subsidy that had been in place for decades, a provision agreed to as part of a deal to secure a loan from the International Monetary Fund (IMF). While the rioters identified themselves as members of unspecified indigenous groups, the Ecuadorian government revealed evidence that Maduro and former socialist Ecuadorian President Rafael Correa were paying foreigners to enter the country and commit acts of violence in its major cities.

At least seven Latin American countries issued statements in support of Moreno and condemning Maduro for encouraging violence in the wake of the riots. The riots died down when Moreno agreed to keep the gas subsidy in place for now. He has since been focusing on building closer ties to leftist groups and workers' unions that he hopes will prevent future uproars.

Moreno was responding directly to remarks by Maduro henchman and U.S.-sanctioned drug lord Diosdado Cabello celebrating the riots when he referred to Maduro as an "ass."

"We are not shocked by Cabello's joy, the joy of that ass governing Venezuela, Correa's joy, it is definitely because they have their hands stuck in here," Moreno reportedly said in remarks published by the broadcaster Ecuavisa. "I have no doubt, under any circumstance, that for aggression, for hiring organized crime gangs asked to beat [people], to assault, to burn Quito, there was foreign money involved."


Posted by: Fred || 10/24/2019 00:00 || Comments || Link || E-Mail|| [165 views] Top|| File under: Commies
China-Japan-Koreas
Hong Kong withdraws Chinese extradition bill that sparked protests
[NY Post] Hong Kong authorities on Wednesday scrapped the controversial extradition bill that launched months of violent protest in the semi-autonomous Chinese city.

Secretary for Security John Lee would only say the decision was made due to "conflicts in society."

The announcement comes on the heels of the release from prison of Chan Tong-kai, the Hong Kong man whose case prompted the proposed extradition agreement in June.
Posted by: Frank G || 10/24/2019 05:21 || Comments || Link || E-Mail|| [122 views] Top|| File under: Commies
China may replace Carrie Lam as Hong Kong chief
[FOXNEWS] The Chinese government is reportedly drawing up a plan to replace Hong Kong Chief Executive Carrie Lam, whose leadership sparked the protests ravaging the global financial hub.

Sources "briefed on the deliberations" said Lam's successor would be installed by March and serve the rest of her term until 2022, if Chinese President Xi Jinping decided to move forward with the plan. Lam was appointed for office in 2014 despite the fact her rival for the job, John Tsang, was far more popular with the general public, according to the Financial Times.
Posted by: Fred || 10/24/2019 00:00 || Comments || Link || E-Mail|| [162 views] Top|| File under: Commies
Europe
The E.U.'s looking at a 'carbon border tax.' What's a carbon border tax?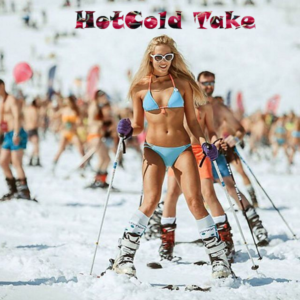 [WAPO] The incoming European Commission president, Ursula von der Leyen, was elected on a promise to deliver a "European Green Deal." A key component of her agenda is a carbon border tax.

What exactly is a carbon border tax, and what are its consequences for the global fight against climate change? This is what you need to know.

So what is a carbon border tax?

Slowing global climate change will require reducing carbon emissions from a wide variety of sources. To do that, some countries have introduced carbon pricing plans to make carbon use more expensive and help the economy transition to zero carbon emissions. A carbon pricing plan could take the form of a standard tax on carbon emissions or a cap-and-trade system.

But not all countries want to tackle climate change at all ‐ let alone set prices on emitting carbon. A carbon border tax, also known as a border carbon adjustment, imposes a fee on any product imported from a country without a carbon pricing plan. Hypothetically, the tax would adjust the price of the imported goods to be equal to those produced at home.

PG&E is a company that was bankrupted by climate change. It won't be the last.

Carbon border taxes could reduce global carbon emissions in three ways

First, these tax adjustments could solve the problem of carbon leakage ‐ when carbon-intensive industries such as heavy manufacturing move to countries that don't regulate carbon emissions.

Second, they might help countries that want to lead on climate policy use their market power against those that don't. Some observers hope that such taxes would encourage more countries to participate in global climate agreements. It might also help enforce these agreements by raising the cost of shirking on a deal.
Posted by: Besoeker || 10/24/2019 07:48 || Comments || Link || E-Mail|| [307 views] Top|| File under:
Norway police say no terror motive in ambulance rampage
[IsraelTimes] Norwegian authorities say that a man who allegedly stole an ambulance and ran down four pedestrians in Oslo appears to be a common criminal rather than a terrorist.

Yesterday, the 32-year-old man slightly injured the pedestrians, including seven-month-old twins, in what police called a "deliberate" act.

He was arrested a short time later and identified as someone who already had a criminal record, and who some Norwegian media said had links to far-right groups.

But "it looks now like a common criminal case that does not concern us," said Martin Bernsen, front man for the PST interior security service that handles anti-terrorist matters.

"At this point, we are not treating this as a terrorist matter," Bernsen told AFP, though he noted that the investigation was at an early stage.
Inside the ambulance, police found an Uzi submachine gun, a shotgun and narcotics.

Another daily, Aftenposten, said the suspect had previously been convicted of a raft of crimes including robbery, illegal possession of drugs and arms.


What triggered this particular choice of acting out, then?
Posted by: trailing wife || 10/24/2019 00:00 || Comments || Link || E-Mail|| [291 views] Top|| File under:
Government
Chief Trump science adviser moves against foreign threat to research secrets
[Washington Examiner] President Trump's chief science adviser says one of his top priorities is to protect America's research institutions from foreign exploitation.

The policy follows a string of high-profile cases of government-funded scientists being fired by universities for failing to disclose ties with China.

The issue has provoked fears among scientists that the Trump administration is treating foreign researchers unfairly, but Kelvin Droegemeier, director of the White House Office of Science and Technology Policy, said the issue is one of integrity and scientific ethics.

Declaring sources of funding and professional relationships, he said, is a longstanding requirement.

"It doesn't matter where you come from," he said. "The individual researcher has to behave with integrity. If they know the rules and they break the rules, I don't want them in the research enterprise.

"They don't belong there. It's just as if they plagiarized a paper or they fabricated a result."

In May, Emory University in Georgia dismissed two Chinese American brain scientists who failed to disclose overseas funding and research ties in China.

At about the same time a former Energy Department scientist at the Los Alamos National Laboratory was charged with making false statements about his alleged involvement in a Chinese recruitment program. He pleaded not guilty.
Posted by: Besoeker || 10/24/2019 05:20 || Comments || Link || E-Mail|| [186 views] Top|| File under: Commies
India-Pakistan
'It's not the police's job to punish people'
[DAWN] "Don't think of yourself as separate from the community. Community policing is community-oriented police," said former Sindh police chief Niaz Ahmed Siddiki on Tuesday.

He was speaking at a workshop on 'Community policing for responsive governance' organised by Shehri-Citizens for a Better Environment (CBE) at a local hotel here.

Speaking about community policing, responsive governance and ethical police conduct, he said to the traffic police personnel that they could not just stand by doing nothing while watching an offence because that would make them an accomplice.

"You are not just regulating traffic; you are doing a national service. You are supporting people, saving important lives. Yes, it can be a thankless job. But if you are unhappy, leave. Not everyone can do what you do. Not everyone has your quality, your kind of training, your expertise. So don't take this as any regular job and don't take yourself for granted," he said to them.
Posted by: Fred || 10/24/2019 00:00 || Comments || Link || E-Mail|| [146 views] Top|| File under: Govt of Pakistan
Prisoners in Khyber district to undergo weekly medical check-ups
[DAWN] All the prisoners at the three sub-jails of Jamrud, Bara and Landi Kotal in the Khyber tribal district would undergo weekly medical check-up while they won't be subjected to any torture at the lockups, officials said here on Tuesday.

They said the prisoners would undergo medical check-up under the supervision of medical superintendent of the district headquarters hospital in Landi Kotal.

Officials said under the strict orders and instructions from both the district courts Khyber and officials of the ministry of Safron in Islamabad, no Khasadar or Levies personnel would be allowed to torture any prisoner inside their lock-ups.

The decision to bar Khasadar and Levies personnel from torturing prisoners was taken after a Khasadar arrested a shopkeeper in Landi Kotal a week ago and then kept him in illegal confinement in a local cell. He subjected the man to torture to force him to give statement in his favour that he (Khasadar) was not involved in extorting money from shopkeepers.


Posted by: Fred || 10/24/2019 00:00 || Comments || Link || E-Mail|| [114 views] Top|| File under: Govt of Pakistan
Science & Technology
Rat-eating monkeys in Malaysia stun scientists
h/t Instapundit


[NYPost] -Killer monkeys were found to be catching and gobbling up large rats in Malaysia.

Stunned scientists discovered the rat-catching macaques on palm oil plantations and say the hungry predators could be used as pest control.

The southern pig-tailed macaques were typically thought to chow down on fruit, only occasionally hunting meaty prey ‐ and generally only small lizards and birds.

However, scientists have now confirmed that these monkeys are also regularly snatching and devouring large rats.

...The report tracked macaques between January 2016 and September 2018 in plantations around the Segari Melintang forest reserve.

Macaque groups typically numbered around 44 monkeys and killed 3,000 rats per year on average.

That's nearly 70 rats per monkey (or one every five days) over the course of a year.


Show this article to all your vegetarian acquaintances (I hope you don't have any vegetarian friends).
Posted by: g(r)omgoru || 10/24/2019 09:45 || Comments || Link || E-Mail|| [268 views] Top|| File under:
Poor toilet hygiene, not food, spreads antibiotic-resistant E. coli superbugs
h/t Instapundit


Antibiotic-resistant E. coli is more likely to be spread through poor toilet hygiene than undercooked chicken or other food, according to new research from a consortium including the University of East Anglia.


In Middle Ages they would routinely accuse Jews of poisoning wells because Jews got sick a lot less than Christians. Turned out, Jews - under religious obligation - would wash hand before eating. Later these habits of personal hygiene spread out. No more I guess - new Middle ages are here.
Posted by: g(r)omgoru || 10/24/2019 01:24 || Comments || Link || E-Mail|| [351 views] Top|| File under:
Southeast Asia
Chinese ship heads away from Vietnam after disputed surveys in South China Sea
HANOI (Reuters) - A Chinese oil survey vessel that has been embroiled in a tense standoff with Vietnamese vessels in the South China Sea left Vietnamese-controlled waters on Thursday after more than three months, marine data showed.

The Chinese vessel, the Haiyang Dizhi 8, was speeding away from Vietnam's exclusive economic zone towards China on Thursday morning under the escort of at least two other Chinese ships, according to data from Marine Traffic, a website that tracks vessel movements.

China claims almost all the energy-rich waters of the South China Sea but neighbors Brunei, Malaysia, the Philippines, Taiwan and Vietnam also have claims.

Tension between Hanoi and Beijing escalated when China sent the vessel to conduct seismic surveys in waters off Vietnam in early July.

The foreign ministry in Hanoi has repeatedly accused the vessel and its escorts of violating Vietnam's sovereignty and has demanded that China remove its ships from the area.

The ministry did not respond immediately to a Reuters email seeking comment on Thursday.

Police broke up a brief protest in August outside the Chinese embassy in Hanoi over the survey vessel.
Posted by: Besoeker || 10/24/2019 05:24 || Comments || Link || E-Mail|| [160 views] Top|| File under:
Syria-Lebanon-Iran
Military Leader of Syrian Kurds Thanks Trump for Cease-Fire
[Breitbart] General Mazloum Abdi, the pre-eminent military leader of the Syrian Kurds, thanked President Donald Trump on Wednesday for his efforts in stopping a Turkish offensive and negotiating a cease-fire.

General Mazloum, who leads the Syrian Democratic Forces (SDF), issued his statement shortly after the president announced the U.S. was lifting economic sanctions on Turkey in return for its commitment to a "permanent" cease-fire.

That commitment had been announced the day before, when Russia and Turkey agreed to joint patrols within 10 km of the Syria-Turkey border, and the Kurdish People's Protection Units (YPG) agreed to withdraw 30 km south of the border.
Posted by: Besoeker || 10/24/2019 06:08 || Comments || Link || E-Mail|| [223 views] Top|| File under:
Home Front: Culture Wars
New Report Reveals Climate Change Protesters Are Being Paid, May Be In Trouble Because Of It
[Red State] We've been bringing you some of the outrageous actions of the climate change gang, particularly Extinction Rebellion, the group that has been incredibly annoying to the general populace in London and who has flexed their ability to annoy in the United States as well.

In San Francisco, they linked hands and blocked traffic on both sides of the intersection at Gates Avenue near the University of San Francisco. Ironically, their actions were causing more carbon emissions while antagonizing commuters.

A gentleman in scrubs did not take kindly to them preventing him from getting to work. He let them know by ripping their banner out of their hands and tossing it over a fence.

Activists allegedly from the group got tossed out of a Long Beach, California In-N-Out Burger, screamed with bullhorns in the face of the poor employees and then found themselves in trouble with the police.

But now, the Daily Mail has dropped a big report on the group.
Posted by: g(r)omgoru || 10/24/2019 02:41 || Comments || Link || E-Mail|| [464 views] Top|| File under:
TX Governor Sending AG And Family Services To Review James Younger "Trans Kid" Case
h/t Red State


The stunningly tragic story of little James Younger has gripped the nation recently. You'll recall that little seven year old James' mother is trying to "transition" him into a girl. His father has been fighting for custody to prevent that. Unfortunately he lost the battle and a judge and jury inexplicably awarded full custody of James to the mother. This happened even after a witness was prepared to testify on James' behalf that when he is away from his mother he is a happy, normal, healthy boy who does not wish to be made a girl. She was turned away from the courtroom and denied the opportunity a mere 30 minutes before she was set to defend James.

The jury still has to deliver a verdict on some other details of the case, so there is a small sliver of hope that they might put the brakes on some of the weirder stuff James' mom is trying to do. However, after an uproar of confusion and anger over the verdict Texas Governor Greg Abbott has announced he will be sending in the Attorney-General and Protective Services to review this case.


Now, to me this is important - a lot more important than Kurds (who seem to have made new & successful arrangement with Assad [Russia]), or Ukraine (who, eventually, going to mend fences with Russia - because independent Ukraine is like independent Yorkshire). A society that cannot protect its own children should not impose its mores on the rest of the World. (Also, IMO, our [Israel] bandarlogs consistently imitate yours [USA]).
Posted by: g(r)omgoru || 10/24/2019 02:23 || Comments || Link || E-Mail|| [403 views] Top|| File under:
Who's in the News
41
[untagged]
5
Govt of Pakistan
5
Commies
4
Arab Spring
3
Taliban
3
Govt of Syria
3
Moslem Colonists
3
Sublime Porte
2
al-Qaeda in the Indian Subcontinent
2
Houthis
2
Islamic State
2
Jamaat-e-Ulema Islami
1
Govt of Iran Proxies
1
Govt of Pakistain Proxies
1
Govt of Iraq
1
al-Qaeda in the Arabian Peninsula
1
Govt of Iran
1
Narcos
Bookmark
E-Mail Me
The Classics
The O Club
Rantburg Store
The Bloids
The Never-ending Story
Thugburg
Gulf War I
The Way We Were
Bio
Merry-Go-Blog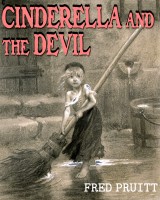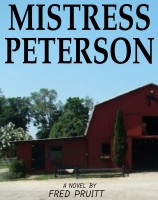 On Sale now!


A multi-volume chronology and reference guide set detailing three years of the Mexican Drug War between 2010 and 2012.

Rantburg.com and borderlandbeat.com correspondent and author Chris Covert presents his first non-fiction work detailing the drug and gang related violence in Mexico.

Chris gives us Mexican press dispatches of drug and gang war violence over three years, presented in a multi volume set intended to chronicle the death, violence and mayhem which has dominated Mexico for six years.
Click here for more information


Meet the Mods
In no particular order...


Steve White
Seafarious
Pappy
lotp
Scooter McGruder
john frum
tu3031
badanov
sherry
ryuge
GolfBravoUSMC
Bright Pebbles
trailing wife
Gloria
Fred
Besoeker
Glenmore
Frank G
3dc
Skidmark
Alaska Paul



Better than the average link...



Rantburg was assembled from recycled algorithms in the United States of America. No trees were destroyed in the production of this weblog. We did hurt some, though. Sorry.
34.200.252.156