-Lurid Crime Tales-
The Key To Stopping Mass Shootings Is To Pass Sensible Legislation Against Thoughts And Prayers
[Babylon Bee] I've noticed something. With every mass shooting, there are thoughts and prayers. That's a correlation -- a science word that means "one caused the other."

Now, I'm a big believer in science. Science tells us about climate change and asteroids. I always listen to science -- except economics which isn't a real science and is very mean. So if science tells me that thoughts and prayers cause mass shootings, then I'm going to act. I'm going to tweet, "Hey, stop it with those thoughts and prayers." And I'm going to do some more tweets. And then maybe write a bill -- or an FAQ summarizing what I want the bill to be since that's easier.

And I'm going to teach. Teach people how to stop having thoughts and prayers. Now, not praying is easy. If you're thinking of asking God for something, just don't do it. It's probably good not to pray as praying too much could make you a Republican (there's another correlation).

Not having thoughts is harder, but I've gotten pretty good at it. I just pick a blank wall and stare at it and try not to think. Eventually I sort of black out and lose time. It's not quite sleep -- actually, my doctor is not exactly sure what that is. Hey, science, there's another thing for you to look into!
Posted by: Besoeker || 03/16/2019 03:18 || Comments || Link || E-Mail|| [6465 views] Top|| File under:
-Land of the Free
How New Zealand's gun laws compare to the States'
[Washington Examiner] The terrorist attack at two mosques in Christchurch, New Zealand, that left more than 49 people dead and scores of others wounded has evoked a lot of emotion and debate in the United States about how government can effectively reduce the amount of gun violence in schools and places of worship.

Rep. Alexandria Ocasio-Cortez, D-N.Y., helped to spark the discussion when, in the immediate wake of the attack, she wrote to her 3.5 million Twitter followers, "What good are your thoughts & prayers when they don't even keep the pews safe?"

She clarified the tweet by writing, "'Thoughts and prayers' is reference to the NRA's phrase used to deflect conversation away from policy change during tragedies."

It appears Ocasio-Cortez, in an effort to malign the U.S. gun advocacy group, applied American standards to New Zealand, a country that arguably has tougher guns laws than the United States.

In the U.S., gun laws vary from state to state. In California, which has an "A" rating from the Giffords Law Center to Prevent Gun Violence, all gun sales are required to go through a licensed dealer, which requires a background check. Most so-called assault weapons and .50-caliber rifles have been banned in the Golden State, and, in 2018, Democratic Gov. Jerry Brown signed into law legislation that raised the minimum age for buying rifles from 18 to 21 years.

Its next-door neighbor Nevada, on the other hand, has a "D" rating from the Giffords Law Center. In Nevada, people subject to a domestic violence protective order are required to relinquish their firearms to law enforcement, but the state has looser restrictions on gun sales as well as licensing and registration of purchased firearms.

Despite the disparity between these two states, both suffered horrific mass shootings in the last few years. In December 2015, 14 people were killed, and 24 others were wounded in San Bernardino, Calif., in a mass shooting and attempted bombing by a married couple that pledged allegiance to the Islamic State. In October 2017, 58 people were killed, and hundreds more were wounded in Las Vegas, Nev., in what was considered the deadliest mass shooting committed by an individual in U.S. history.

In New Zealand, there are far more gun restrictions than the United States on average, although they might appear to be looser than some left-leaning states.
Posted by: Besoeker || 03/16/2019 09:19 || Comments || Link || E-Mail|| [6464 views] Top|| File under:
Caribbean-Latin America
From The Caravan To The 'Conveyor Belt': Massive Smuggling Operation Brings Migrants To America's Border
[Hot Air] Last year there were multiple caravans made up of thousands of Central American migrants which made their way to the border. Some of the migrants caught rides on trucks or buses part of the way, but a lot of them also walked a significant portion of the journey, making it a long and difficult trip. Today the Washington Post reports smugglers are perfecting a new approach to bring people to the southern border, one which makes the journey a lot more comfortable and treats smuggling almost as a form of tourism.

Once they arrive at the border, they simply line up and wait to cross over and be taken in by authorities. The migrants know that, if they have children with them, they will be released into the U.S. pending a hearing and that is what they are seeking.
Posted by: Besoeker || 03/16/2019 02:19 || Comments || Link || E-Mail|| [6461 views] Top|| File under: Human Trafficking
Down Under
Bill Muelenbert: Some Inconvenient Truths About the Christchurch Massacre
[Culture Watch] The horrific shooting in Christchurch has left a nation numb, and has forced many people to ask plenty of questions. And lots of questions do indeed remain, although we are now learning much more about the main (sole?) gunman, Brenton Harrison Tarrant.

But so many predictable responses are already upon us. As usual, the lamestream media already stands condemned here. While the New Zealand attack was terrible in the extreme, every single day we have massacres of infidels by devout Muslims taking place.

Yet it is almost always crickets chirping from the media. For example, what about the recent Muslim attacks on Christians in a church in Nigeria with 32 deaths; or in Egypt, leaving 9 dead; or the Philippines church attack that killed 20; or the 8 dead in a Somalia market attack, etc. The list is endless.

As one group that monitors all this points out, in the month of February 2019 alone there were 150 deadly Islamic terror attacks in 22 different countries. These resulted in 883 deaths and 547 people being injured. This is routine stuff, yet when was the last time the MSM ran with any of it?
www.thereligionofpeace.com/

And we have had some rather fuzzy thinking by many. Catholic commentator Greg Sheridan, writing in the Australian, said that 'we are all Muslims'. Um, no. We are all human beings made in the image of God, and we certainly should pray for those in Christchurch right now. But making rather foolish statements like this helps no one.

And hyper leftist American politician Alexandria Ocasio-Cortez immediately sought to politicise this tragedy, writing on Twitter: "At 1st I thought of saying, 'Imagine being told your house of faith isn't safe anymore.' But I couldn't say 'imagine.' Because of Charleston. Pittsburgh. Sutherland Springs. What good are your thoughts & prayers when they don't even keep the pews safe?"

Thankfully there was an immediate and powerful reaction to her inanity. Plenty of people castigated her for saying such stupid things, and rightly so. Here are just two of countless tweets offered in response. One person tweeted, "She also uses this to attack people who pray for others. AOC is an opportunistic scumbag." Said another, "She reacts to a Mass Shooting in a Foreign Country with 'Yeah, but like, the NRA is totally bad right?'"

And of course absolutely no one is surprised that the left-wing Prime Minister of New Zealand is already demanding a crackdown on firearms. Jacinda Ardern said this: "Our gun laws will change. Now is the time for change." Yep, happens every time.

Of real interest in this regard is the following headline (assuming it is true): "Man Who Stopped New Zealand Mosque Rampage Turns Out to Be 'Good Guy With a Gun'." The article begins:
Posted by: Besoeker || 03/16/2019 02:37 || Comments || Link || E-Mail|| [6460 views] Top|| File under:
Home Front: Politix
Within Minutes of Event CNN Guest Intercept columnist Mehdi Hasan Connects Trump to Mosque Shooting in New Zealand
[MRC Newsbusters] Minutes after news broke of a tragic shooting in Christchurch, New Zealand (at what ended up being at least two mosques) during the second hour of CNN Tonight and with almost no information for the shooter or shooters, Intercept columnist Mehdi Hasan claimed that "far-right terrorism" was on the rise in the United States and blamed President Trump for attacks both here and abroad.

After listening to New Zealand Prime Minister Jacinda Ardern deliver a press conference on the shooting, Hasan was the first guest host Don Lemon went to and cited his guest's Muslim beliefs.

"And I think to kind of talk about the story we talked about before in terms of Trump's rhetoric as well. Western government has turned a blind eye to domestic terrorism, to domestic far-right terrorism," Hasan proclaimed.

Without citing his sources, Hasan suggested the "stats" show that "here in the U.S." "far-right terrorism" was responsible for "more attacks, more casualties from domestic terrorist groups -- far-right groups, than there are quote-unquote jihadist or Islamist groups."

According to Hasan, not only was Trump's rhetoric responsible for attacks in the U.S., he was responsible for attacks in other countries:



Related: Townhall - Chelsea Clinton also to blame.
Posted by: Besoeker || 03/16/2019 09:09 || Comments || Link || E-Mail|| [6465 views] Top|| File under:
Kamala's Collectivist Values Village
[UNZ Review] Sen. Kamala Harris talks a lot about "our American values." Ditto the rest of the female candidates who've declared for president in the busy Democratic field. They all lecture us about "values."

"Our American values are under attack," Harris has tweeted. "Babies are being ripped from their parents at the border ..."

As her own proud "know your values moment," the Democrat from California pinpoints the U.S. Senate Supreme Court confirmation proceedings inflicted on Supreme Court Justice Brett Kavanaugh.

To manipulate Americans, politicians have always used the values cudgel.

With respect to immigration, the idea is to impress upon gullible Americans that the world has a global Right of Return to the U.S. Fail to accept egalitarian immigration for all into America; and you are flouting the very essence of Americanism. (Or, to use liberal argumentation, you're Hitler.)

When politicians pule about the importance of preserving "our values," they mean their values: Barack Obama's values, Hillary Clinton's values, Angela Merkel's values, Chucky Schumer's values, Jeff Bezos' values, the late John McMussolini's values, Lindsey Graham's values, and Jared and Ivanka's values (but not Trump's).

When a politician preaches about "the values that make our country great," to quote Mrs. Clinton, chances are they mean multiculturalism, pluralism, wide-swung borders, Islam as peace, communities divided by diversity as a net positive, and the Constitution (it mandates all the above, just ask Ruth Bader Ginsburg) as a living, breathing, mutating philosophical malignancy.
Posted by: Besoeker || 03/16/2019 03:39 || Comments || Link || E-Mail|| [6471 views] Top|| File under:
Chris Wallace tells Shep: No Way Trump Will Win In 2020 With Just His Base
[Huffpoo] Fox News host Chris Wallace told colleague Shepard Smith on Friday that there's no way Donald Trump can win a second term with just his base ‐ and the president doesn't seem to care about anyone else now.

Smith asked if Trump is simply going to "stay with the base, placate the base and forget everybody else and just figure out a way come 2020?"

"You can't do it," Wallace responded, "because there's just not enough votes in the base." Even with polling that indicates as much as 40 percent of eligible voters may be "ever-Trumpers," that's "not enough to win an election," Wallace emphasized. "So he's going to have to expand his base."

While his backers love his border wall, it's not popular with the majority of Americans, Wallace noted. He's going to need the "independents ... suburban Republicans, suburban women," Wallace added.

He suspects Trump hopes the Democrats will nominate someone "so far to the left ... that it's going to make it easier for him; he doesn't have to pivot as far to the center" to pick up some of that support, Wallace added.

Posted by: Besoeker || 03/16/2019 03:00 || Comments || Link || E-Mail|| [6466 views] Top|| File under:
United Nations Honors Che Guevara‐Yet Again
[Townhall] 'The United Nations office in Geneva, the home of its Human Rights Council, is showcasing a giant photograph of notorious Cuban revolutionary Che Guevara in its halls, a U.N. watchdog group revealed....Hillel Neuer, the executive director of U.N. Watch, tweeted the picture of the photograph from the building in Switzerland."

"The United Nations is not a friend of democracy, it's not a friend to freedom, it's not a friend even to the United States of America where, as you know, it has its home. And it surely is not a friend to Israel." (Donald Trump, March 21st, 2016.)

"Certainly we execute! And we will continue executing as long as it is necessary! This is a war to the death against our revolution's enemies!" (Che Guevara, Dec. 9, 1964 to an ovation while addressing the hallowed halls of the UN General Assembly.)

Those executions (murders, actually; execution implies a judicial process) had reached about 15,000 by the time of Che Guevara's boast, the equivalent, given the relative populations, of almost half a million executions in the U.S. (This figure comes from "The Black Book of Communism," by the way, written by French scholars and published in English by Harvard University Press, neither representing a bunker of "embittered-right-wing-Cuban-exiles-with an ax-to-grind.")


Posted by: Besoeker || 03/16/2019 02:54 || Comments || Link || E-Mail|| [6462 views] Top|| File under: Commies
We Fight Now or the Socialists Win
[AmThinker] The Democratic Party is no longer a political party; it has become a religion. Its acolytes practice politics with every bit of the religious fervor of Islamic militants throwing a gay man off the roof of a ten-story building because Sharia tells them it's what he deserves. Make no mistake, every day, our new socialists fight for the right to do the same to us.

After driving two hours to vote against Sandy O, I was told my ballot would be challenged because my signature didn't match from when I registered as a Conservative in 1976. I offered to show ID, which only engendered anger. ID is not allowed -- too reminiscent of using Voter ID to weed out illegal voters. Of course, the real reason for the challenge was the "C" next to my name. The poll lady was not about to allow a conservative to vote. If they were willing to do that in an election they were guaranteed to win, what will they do next year?

Democrats know Donald Trump will win in 2020 and are planning to cheat to deny him victory. These new socialists are importing a new electorate through open borders and have proposed legislation to allow illegals the vote. They stole seats in the midterms using ballot harvesting and miraculously appearing boxes of "uncounted" Democrat ballots and will do the same in 2020.

The midterms were a trial run for 2020. The left is organized and prepared.

To have any chance, we must behave the way the left behaves, and that means we should take a page from the Democratic playbook.
Posted by: Besoeker || 03/16/2019 02:25 || Comments || Link || E-Mail|| [6467 views] Top|| File under:
Israel-Palestine-Jordan
Hamas second 'mistaken' rocket fire from Gaza
[Ynet]

Gazoo

' rulers are facing a twofold problem ‐ protests within the territory under its control, and a lack of progress in talks with Israel; so one may be forgiven for viewing their claim of an accidental launch with some skepticism.

After Thursday night's lack of clarity in the wake over the origins of the two rockets fired from

Gazoo

at the Tel Aviv area, the IDF on Friday morning stated that the

Hamas, one of the armed feet of the Moslem Brüderbung millipede,

terror organization was behind the attack. One of the rockets landed in an unpopulated area and the second apparently disintegrated in midair.

The IDF also assessed that the rockets were fired by mistake. But given that this is not the first time that this has happened, we can allow ourselves to be a little skeptical.
Continued on Page 49
Posted by: trailing wife || 03/16/2019 00:00 || Comments || Link || E-Mail|| [6462 views] Top|| File under: Hamas
Who's in the News
18
[untagged]
10
Commies
4
Taliban
4
al-Nusra
3
Govt of Syria
3
Moslem Colonists
3
Hamas
2
Arab Spring
2
Islamic State
2
Govt of Pakistan
2
al-Shabaab (AQ)
1
Human Trafficking
1
Baloch Liberation Army
1
Narcos
Bookmark
E-Mail Me
The Classics
The O Club
Rantburg Store
The Bloids
The Never-ending Story
Thugburg
Gulf War I
The Way We Were
Bio
Merry-Go-Blog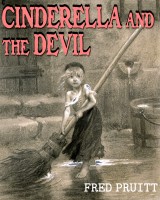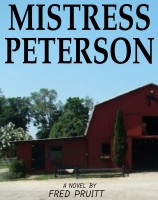 On Sale now!


A multi-volume chronology and reference guide set detailing three years of the Mexican Drug War between 2010 and 2012.

Rantburg.com and borderlandbeat.com correspondent and author Chris Covert presents his first non-fiction work detailing the drug and gang related violence in Mexico.

Chris gives us Mexican press dispatches of drug and gang war violence over three years, presented in a multi volume set intended to chronicle the death, violence and mayhem which has dominated Mexico for six years.
Click here for more information


Meet the Mods
In no particular order...


Steve White
Seafarious
Pappy
lotp
Scooter McGruder
john frum
tu3031
badanov
sherry
ryuge
GolfBravoUSMC
Bright Pebbles
trailing wife
Gloria
Fred
Besoeker
Glenmore
Frank G
3dc
Skidmark
Alaska Paul



Better than the average link...



Rantburg was assembled from recycled algorithms in the United States of America. No trees were destroyed in the production of this weblog. We did hurt some, though. Sorry.
34.239.177.24

Help keep the Burg running! Paypal: