-Lurid Crime Tales-
7 Arrested in Undercover Drug Operation Led by Southern Pines, NC Police
[The Pilot.com] Authorities say a year-long drug investigation has led to arrest of a "prominent member of an organized street gang" and six other people accused of contributing to the distribution of cocaine and heroin in Southern Pines.

The arrests were made as part of an undercover probe codenamed "Operation Leader," according to a news release issued Wednesday by the Southern Pines Police Department.

Lee Marvin Harris Jr., 32, was among the suspects arrested. Harris, who has homes in Aberdeen and Charlotte, has a history of felony convictions in Moore County for drug-related offenses, the release said.

According to the release, the Police Department's Criminal Investigations Division "developed information that (Harris) and the other accused individuals (…) were distributing cocaine and heroin" in the town.

"This criminal activity was associated with a continuing gang-related criminal enterprise and conspiracy," the release said. "Lee Marvin Harris Jr. has been identified as a prominent member of an organized street gang (that identifies itself) as the 'Dope Boys Clique,' or 'DBC.'"

Harris is charged with trafficking cocaine, felony maintaining a dwelling for the storage and sale of a controlled substance, possession of heroin, trafficking in opium or heroin, manufacture, sell, deliver or possess a controlled substance within 1,000 feet of a school and possession a firearm by a felon. He was placed in the Moore County Detention Center under a $9 million secured bond.
Posted by: Besoeker || 03/16/2019 08:56 || Comments || Link || E-Mail|| [6459 views] Top|| File under: Narcos
Caribbean-Latin America
Polish journalist was beaten by presumed officials of FAES
[ELUNIVERSAL] The denunciation was made by the National Union of Workers of the Press of Venezuela (SNTP) through its Twitter account, where it revealed that Surdel was traveling through Bello Monte, in Caracas


Posted by: Fred || 03/16/2019 00:00 || Comments || Link || E-Mail|| [6459 views] Top|| File under: Commies
China-Japan-Koreas
Google Refuses To Work With US Military, But Provides 'Direct Benefit' to China's Milirary
[Daily Caller] General Joseph Dunford, Chairman of the Joint Chiefs of Staff, had harsh words for Google's relationship with China during a Thursday Senate Armed Services Committee hearing.

"The work that Google is doing in China is ... indirectly benefiting the Chinese military," Dunford told committee members during the defense budget hearing.

"Look, we're the good guys. And the values that we represent, and the system that we represent is the one that will allow you, and has allowed you, to thrive," he said in a paraphrase of how he describes the situation to "industry partners."

Dunford characterized the work Google and other companies do in China as having "indirect benefit" before going even further.

We watch with great concern when industry partners work in China knowing that there is that indirect benefit. And frankly, 'indirect' may be not a full characterization of the way it really is. It's more of a direct benefit to the Chinese military.

Republican Missouri Sen. Josh Hawley, a vocal opponent of some Big Tech practices, tweeted video of Dunford's statement, calling it a "must watch video."
Posted by: Besoeker || 03/16/2019 08:36 || Comments || Link || E-Mail|| [6461 views] Top|| File under: Commies
US intelligence turncoat gets 15 years for selling secrets to China
[Washington Examiner] A former U.S. intelligence officer has pleaded guilty to spying on behalf of China and agreed to a 15-year prison sentence, federal officials announced Friday.

Chinese agents recruited Ron Rockwell Hansen in early 2014 and paid him hundreds of thousands of dollars. Hanson then spent two years trying to recruit a co-conspirator to provide details about military readiness in a particular region, but that case officer reported the issue and cooperated in a sting to end the espionage.

"This case drives home the troubling reality of insider threats and that current and former clearance holders will be targeted by our adversaries," Eric Barnhart, the FBI special agent in charge of the case, said when Hansen was arrested last year. "The FBI will aggressively investigate individuals who put our national security at risk."
Posted by: Besoeker || 03/16/2019 02:48 || Comments || Link || E-Mail|| [6459 views] Top|| File under: Commies
US expects North Korea to live up to moratorium on nuclear tests
[DAWN] Secretary of State Mike Pompeo said on Friday that the United States expects
North Korean leader Kim Pudge Jong-un


...the overweight, pouty-looking hereditary potentate of North Korea. Pudge appears to believe in his own divinity, but has yet to produce any loaves and fishes, so his subjects remain malnourished...


to honour his promise to keep his missile launches and nuclear tests on hold, speaking after a top North Korean official suggested the moratorium was under review and could be lifted.

Pompeo said Kim told President Donald Trump


...New York real estate developer, described by Dems as illiterate, racist, misogynistic, and what ever other unpleasant descriptions they can think of, elected by the rest of us as 45th President of the United States...


several times at last month's summit in Vietnam that he would not restart the tests.

"So that's Chairman Kim's word," Pompeo said. "We have every expectation he will live up to that commitment."

Vice Foreign Minister Choe Son Hui said earlier on Friday in Pyongyang that Kim would soon decide if he wanted to continue talks with the US about his nuclear programme and whether he plans to maintain his moratorium on tests.


Posted by: Fred || 03/16/2019 00:00 || Comments || Link || E-Mail|| [6459 views] Top|| File under: Commies
Trump Administration Approves Sale of F-16s to Taiwan
[FreeBeacon] The Trump administration has approved the sale of dozens of new F-16 jet fighters to Taiwan, the first major warplane sale to the island state in nearly 30 years.


Doesn't give a fuck what China thinks!


The inter-agency decision, to be announced in the near future, authorized the sale of up to 66 F-16V jet fighters at an estimated cost of $13 billion, according to administration officials familiar with internal discussions.

The jets are among several new weapons systems, including missiles, that are part of the administration's latest arms sale to Taiwan, a key U.S. partner in the Asia Pacific region.
Continued on Page 49
Posted by: DarthVader || 03/16/2019 16:43 || Comments || Link || E-Mail|| [6482 views] Top|| File under:
Europe
Looting, clashes as Yellow Vests seek new momentum
[France24] Demonstrators looted stores on the Champs-Elysees avenue in Paris on Saturday, on the 18th week of "yellow vest" protests, characterised by an uptick in violence after dwindling participation in recent weeks.

A Boss menswear store and the gourmet Fouquet's restaurant were among the premises vandalised as groups of masked protesters lobbed stones at police defending the Arc de Triomphe war memorial.

The police responded with teargas and water cannon but failed to disperse the more radical protesters who erected burning barricades in scenes reminiscent of the worst "yellow vest" riots in the capital in December.

The rally was called to coincide with the end of two months of public debates called by President Emmanuel Macron to give voters a forum to air their grievances and propose policy changes.

The protesters have dismissed the debates as a smoke-screen.

Saturday's turnout will be seen as a measure of the power of the "yellow vest" movement, which began in November over fuel tax hikes but quickly ballooned into a broader anti-government rebellion.

Thousands of people converged on the Champs-Elysees focal point of the Paris protests over the past four months for "Act XVIII" of a movement which had appeared to be running out of steam but whose core demands still enjoy broad public support.
Posted by: Besoeker || 03/16/2019 10:37 || Comments || Link || E-Mail|| [6459 views] Top|| File under:
Home Front: Politix
NC Republicans file bill to force county sheriffs to work with ICE
[ABC] North Carolina House Bill 370 has a number of sponsors, but most importantly, it has the backing of House Speaker Tim Moore.

It was filed Thursday as a direct push back against the sheriffs in Wake, Durham, Orange, and other urban counties who are fulfilling campaign promises not to work with federal immigration officials.

"This is probably one of the worst things that we think could have happened," said Mary Jose Espinosa, a civic organizer for El Pueblo, Inc.
View image on Twitter

Posted by: Besoeker || 03/16/2019 08:53 || Comments || Link || E-Mail|| [6459 views] Top|| File under:
India-Pakistan
Judicial probe sought into murder of people involved in Kohistan video scandal
[DAWN] Human rights activists and members of civil society at a meeting on Thursday proposed a judicial inquiry into the Kohistan


...a backwoods district of Khyber Pakhtunkhwa distinguished by being even more rustic than is the norm among the local Pashtuns....


video scandal of 2012 which led to killing of eight people, five of them girls.

The meeting, organised by the National Commission for Human Rights (NCHR), decided to call the local administration of Kohistan and Abbottabad


... A pleasant city located only 30 convenient miles from Islamabad. The city is noted for its nice weather and good schools. It is the site of Pakistain's military academy, which was within comfortable walking distance of the residence of the late Osama bin Laden....


in the next hearing of the case.

The case came to light in 2012 when reports emerged that an online video of two young men dancing before a group of girls had led to murder of eight people. Five girls, as well as a man dancing in the video clip, and his two brothers, were allegedly murdered on a jirga's orders.

Although fact-finding missions have been unable to definitively establish whether the murders had taken place, circumstantial and empirical evidence strongly suggest that the killings did take place.

The NCHR said that it had already sought a report from the DCO and DPO of Abbottabad about the recent murder of Muhammad Afzal Kohistani, the brother of one of the boys in the video scandal who had fist made the news public.

The meeting also proposed that for better adjudication of the case, the government must become a party to it.

The meeting decided that the NCHR, along with civil society, would write to the Human Rights Cell of the Beautiful Downtown Peshawar

...capital of Khyber Pakhtunkhwa administrative and economic hub for the Federally Administered Tribal Areas of Pakistan. Peshawar is situated near the eastern end of the Khyber Pass, convenient to the Pak-Afghan border. Peshawar has evolved into one of Pakistan's most ethnically and linguistically diverse cities, which means lots of gunfire.
High Court and request it to take up the matter and become a party to the case.

Speaking on the occasion, NCHR member Chaudhry Shafiq suggested that the matter should be taken up with the prime minister by writing him a letter as the case had been lingering on since 2012 and it had taken lives of several innocent people so far.

The NCHR informed the meeting that it would ask social welfare organizations to help families of the victims and uplift their economic conditions as they had no sources of livelihood.

The participants of the meeting observed that cases of honour killing were frequently reported in the country and there was an urgent need to stop such incidents.

Mr Kohistani was the first person who exposed the jirga system and the honour killing of the five girls in 2012 and brought the video scandal to the national attention. He had said at that time that the girls in the video had been killed by their families and that lives of his two younger brothers, one of them was seen dancing in the video footage, were also in danger. Later, his two brothers were also murdered.

The participants of the meeting argued that had the matter been dealt with wisely from the beginning, many lives could have been saved.

Speaking at the meeting, renowned human rights


...which are often intentionally defined so widely as to be meaningless...


activist Farzana Bari said that the civil society's role was disappointing in the case.

Sharing her views on the matter, she said that initially eight people had been nominated in the First Information Report (FIR) after they had confessed to killing the girls. She also criticised the last two such commissions for failing to do justice with the case.


Posted by: Fred || 03/16/2019 00:00 || Comments || Link || E-Mail|| [6459 views] Top|| File under: Govt of Pakistan
Police team held hostage; van damaged in Chiniot village
[DAWN] CHINIOT: More than 30 villagers allegedly held a police raiding team hostage, beat up the cops and damaged their vehicle on Thursday at Mouza Bahiwal, a village on the bank of the Chenab, some 25km from here.

Police said on a tip-off constables Nosher and Saifullah riding a

cycle of violence

conducted a raid to recover illegal weapons. As soon as they entered the village, around 30 suspects, including women, besieged them, snatched their official guns, beat them and locked them in a house.

Constable Nosher sought help and a Kandiwal police mobile carrying six to seven

coppers

reached the spot. Police said they were also roughed up. However,


you can observe a lot just by watching...


police managed to rescue their colleagues.


Posted by: Fred || 03/16/2019 00:00 || Comments || Link || E-Mail|| [6459 views] Top|| File under: Govt of Pakistan
Science & Technology
Astronauts on aborted Soyuz launch to blast off again for ISS
[DAWN] Nasa astronaut Nick Hague and his Russian colleague Alexey Ovchinin, who survived a dramatically aborted Soyuz launch last year, were due to blast off again to the International Space Station on Thursday. The two men will be joined by US astronaut Christina Koch for lift-off from Russia's Baikonur cosmodrome in Kazakhstan at 1914 GMT.

The launch will be closely watched after the two men's space journey was cut short in October when a technical problem with their Soyuz rocket triggered a launch abort two minutes into the flight. Both men escaped unharmed.

It was the first such accident in Russia's post-Soviet history and a major setback for its once proud space industry.

Speaking to

news hound

s ahead of their six-month mission, flight commander Ovchinin said that some faulty components in the launch vehicle had been found and replaced this week. "Yesterday they found some minor malfunctions," the 47-year-old said on Wednesday.

He insisted that the launch vehicle was in good shape. "There are no problems," Ovchinin said. Hague, 43, said he was looking forward to the flight ‐ his second attempt to get into space.


Posted by: Fred || 03/16/2019 00:00 || Comments || Link || E-Mail|| [6459 views] Top|| File under:
Home Front: Culture Wars
For Larger Customers, Eating Out Is Still a Daunting Experience
[NYT] Restaurants have been slow to recognize, much less meet, the needs of plus-size Americans. But there are signs of a new activism and awareness.

Rebecca Alexander's worst experience dining while large happened just after she nailed a promotion at a nonprofit organization.

She took her staff, and her new boss, to lunch at a promising downtown restaurant in Portland, Ore., where she lives. As the hostess led the group to a booth, Ms. Alexander, a 31-year-old who wears a size 30, knew in an instant there was no way she was going to squeeze into it.

"I remember having this out-of-body experience," she said. "I watched myself sit down and try to get in even though I knew the space was too small, because I so needed it to fit." Defeated, she asked for a table. The hostess told her there would be a half-hour wait.

"The cherry on top was that I got to be the reason we had to stand around for 30 minutes," she said.

For people who identify as large, plus-size or fat, dining out can be a social and physical minefield. Chairs with arms or impossibly small seats leave marks and bruises. Meals are spent in pain, or filled with worry that a flimsy chair might collapse.
Posted by: Besoeker || 03/16/2019 03:32 || Comments || Link || E-Mail|| [6461 views] Top|| File under:
Who's in the News
18
[untagged]
10
Commies
4
Taliban
4
al-Nusra
3
Govt of Syria
3
Moslem Colonists
3
Hamas
2
Arab Spring
2
Islamic State
2
Govt of Pakistan
2
al-Shabaab (AQ)
1
Human Trafficking
1
Baloch Liberation Army
1
Narcos
Bookmark
E-Mail Me
The Classics
The O Club
Rantburg Store
The Bloids
The Never-ending Story
Thugburg
Gulf War I
The Way We Were
Bio
Merry-Go-Blog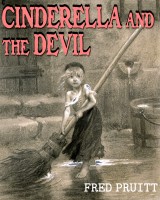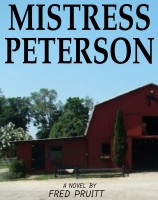 On Sale now!


A multi-volume chronology and reference guide set detailing three years of the Mexican Drug War between 2010 and 2012.

Rantburg.com and borderlandbeat.com correspondent and author Chris Covert presents his first non-fiction work detailing the drug and gang related violence in Mexico.

Chris gives us Mexican press dispatches of drug and gang war violence over three years, presented in a multi volume set intended to chronicle the death, violence and mayhem which has dominated Mexico for six years.
Click here for more information


Meet the Mods
In no particular order...


Steve White
Seafarious
Pappy
lotp
Scooter McGruder
john frum
tu3031
badanov
sherry
ryuge
GolfBravoUSMC
Bright Pebbles
trailing wife
Gloria
Fred
Besoeker
Glenmore
Frank G
3dc
Skidmark
Alaska Paul



Better than the average link...



Rantburg was assembled from recycled algorithms in the United States of America. No trees were destroyed in the production of this weblog. We did hurt some, though. Sorry.
34.239.177.24

Help keep the Burg running! Paypal: