Home Front: Politix
Barone: Going Out On A Limb: Romney Beats Obama, Handily
Encouraging. As Hugh Hewitt says, "Michael Barone has probably forgotten more about politics than most of us will ever know."


Fundamentals usually prevail in American elections. That's bad news for Barack Obama. True, Americans want to think well of their presidents and many think it would be bad if Americans were perceived as rejecting the first black president.

But it's also true that most voters oppose Obama's major policies and consider unsatisfactory the very sluggish economic recovery -- Friday's jobs report showed an unemployment uptick.

Also, both national and target state polls show that independents, voters who don't identify themselves as Democrats or Republicans, break for Romney.

That might not matter if Democrats outnumbered Republicans by 39 to 32 percent, as they did in the 2008 exit poll. But just about every indicator suggests that Republicans are more enthusiastic about voting -- and about their candidate -- than they were in 2008, and Democrats are less so.

That's been apparent in early or absentee voting, in which Democrats trail their 2008 numbers in target states Virginia, Ohio, Iowa and Nevada.

The Obama campaign strategy, from the beginning, has recognized these handicaps, running barrages of early anti-Romney ads in states that Obama carried narrowly. But other states, not so heavily barraged, have come into contention.

Which candidate will get the electoral votes of the target states? I'll go out on a limb and predict them, in ascending order of 2008 Obama percentages -- fully aware that I'm likely to get some wrong.

Indiana (11 electoral votes). Uncontested. Romney.

North Carolina (15 electoral votes). Obama has abandoned this target. Romney.

Florida (29). The biggest target state has trended Romney since the Denver debate. I don't see any segment of the electorate favoring Obama more than in 2008, and I see some (South Florida Jews) favoring him less. Romney.

Ohio (18). The anti-Romney auto bailout ads have Obama running well enough among blue-collar voters for him to lead most polls. But many polls anticipate a more Democratic electorate than in 2008. Early voting tells another story, and so does the registration decline in Cleveland's Cuyahoga County. In 2004, intensity among rural, small -town and evangelical voters, undetected by political reporters who don't mix in such circles, produced a narrow Bush victory. I see that happening again. Romney.

Virginia (13). Post-debate polling mildly favors Romney, and early voting is way down in heavily Democratic Arlington, Alexandria, Richmond and Norfolk. Northern Virginia Asians may trend Romney. Romney.

Colorado (9). Unlike 2008, registered Republicans outnumber registered Democrats, and more Republicans than Democrats have voted early. The Republican trend in 2010 was squandered by weak candidates for governor and senator. Not this time. Romney.

Iowa (6). The unexpected Romney endorsements by the Des Moines Register and three other newspapers gave voice to buyer's remorse in a state Obama carried by 10 points. Democrats' traditional margin in early voting has declined. Romney.

Minnesota (10). A surprise last-minute media buy for the Romney campaign. But probably a bridge too far. Obama.

New Hampshire (4). Polls are very tight here. I think superior Republican intensity will prevail. Romney.

Pennsylvania (20). Everyone would have picked Obama two weeks ago. I think higher turnout in pro-coal Western Pennsylvania and higher Republican percentages in the Philadelphia suburbs could produce a surprise. The Romney team evidently thinks so too. Their investment in TV time is too expensive to be a mere feint, and, as this is written, Romney is planning a Sunday event in Bucks County outside Philly. Wobbling on my limb, Romney.

Nevada (6). Democratic early-voting turnout is down from 2008 in Las Vegas' Clark County, 70 percent of the state. But the casino unions' turnout machine on Election Day re-elected an unpopular Harry Reid in 2010, and I think they'll get enough Latinos and Filipinos out this time. Obama.

Wisconsin (10). Recent polling is discouraging for Republicans. But Gov. Scott Walker handily survived the recall effort in June with a great organizational push. Democrats depend heavily on margins in inner-city Milwaukee (population down) and the Madison university community. But early voting is down in university towns in other states. The Obama campaign is prepared to turn out a big student vote, but you don't see many Obama signs on campuses. Romney.

Oregon (7), New Mexico (5), New Jersey (14). Uncontested. Obama.

Michigan (16). Romney chose Pennsylvania, where there's no auto bailout issue. Obama.

Bottom line: Romney 315, Obama 223. That sounds high for Romney. But he could drop Pennsylvania and Wisconsin and still win the election. Fundamentals.


Holds with the U of Colorado study first released in August and updated on Oct 4, and based on economics indexes, that Romney would win 330 EV.




I don't know about Pennsylvania but I'm with him on each of his other picks.
Posted by: Sherry || 11/03/2012 12:18 || Comments || Link || E-Mail|| [6507 views] Top|| File under:
Home Front: WoT
Benghazi's Smoking Gun? Only President Can Give 'Cross-Border Authority'
The Benghazi debacle boils down to a single key factor -- the granting or withholding of "cross-border authority." This opinion is informed by my experience as a Navy SEAL officer who took a NavSpecWar Detachment to Beirut.

Once the alarm is sent -- in this case, from the consulate in Benghazi -- dozens of HQs are notified and are in the planning loop in real time, including AFRICOM and EURCOM, both located in Germany. Without waiting for specific orders from Washington, they begin planning and executing rescue operations, including moving personnel, ships, and aircraft forward toward the location of the crisis. However, there is one thing they can't do without explicit orders from the president: cross an international border on a hostile mission.

That is the clear "red line" in this type of a crisis situation.

No administration wants to stumble into a war because a jet jockey in hot pursuit (or a mixed-up SEAL squad in a rubber boat) strays into hostile territory. Because of this, only the president can give the order for our military to cross a nation's border without that nation's permission. For the Osama bin Laden mission, President Obama granted CBA for our forces to enter Pakistani airspace.

On the other side of the CBA coin: in order to prevent a military rescue in Benghazi, all the POTUS has to do is not grant cross-border authority. If he does not, the entire rescue mission (already in progress) must stop in its tracks.

Ships can loiter on station, but airplanes fall out of the sky, so they must be redirected to an air base (Sigonella, in Sicily) to await the POTUS decision on granting CBA. If the decision to grant CBA never comes, the besieged diplomatic outpost in Benghazi can rely only on assets already "in country" in Libya -- such as the Tripoli quick reaction force and the Predator drones. These assets can be put into action on the independent authority of the acting ambassador or CIA station chief in Tripoli. They are already "in country," so CBA rules do not apply to them.

How might this process have played out in the White House?

If, at the 5:00 p.m. Oval Office meeting with Defense Secretary Panetta and Vice President Biden, President Obama said about Benghazi: "I think we should not go the military action route," meaning that no CBA will be granted, then that is it. Case closed. Another possibility is that the president might have said: "We should do what we can to help them ... but no military intervention from outside of Libya." Those words then constitute "standing orders" all the way down the chain of command, via Panetta and General Dempsey to General Ham and the subordinate commanders who are already gearing up to rescue the besieged outpost.

When that meeting took place, it may have seemed as if the consulate attack was over, so President Obama might have thought the situation would stabilize on its own from that point forward. If he then goes upstairs to the family quarters, or otherwise makes himself "unavailable," then his last standing orders will continue to stand until he changes them, even if he goes to sleep until the morning of September 12.

Nobody in the chain of command below President Obama can countermand his "standing orders" not to send outside military forces into Libyan air space. Nobody. Not Leon Panetta, not Hillary Clinton, not General Dempsey, and not General Ham in Stuttgart, Germany, who is in charge of the forces staging in Sigonella.

Perhaps the president left "no outside military intervention, no cross-border authority" standing orders, and then made himself scarce to those below him seeking further guidance, clarification, or modified orders. Or perhaps he was in the Situation Room watching the Predator videos in live time for all seven hours. We don't yet know where the president was hour by hour.

But this is 100 percent sure: Panetta and Dempsey would have executed a rescue mission order if the president had given those orders.

And like the former SEALs in Benghazi, General Ham and all of the troops under him would have been straining forward in their harnesses, ready to go into battle to save American lives.

The execute orders would be given verbally to General Ham at AFRICOM in Stuttgart, but they would immediately be backed up in official message traffic for the official record. That is why cross-border authority is the King Arthur's Sword for understanding Benghazi. The POTUS and only the POTUS can pull out that sword.

We can be 100% certain that cross-border authority was never given. How do I know this? Because if CBA was granted and the rescue mission execute orders were handed down, irrefutable records exist today in at least a dozen involved component commands, and probably many more. No general or admiral will risk being hung out to dry for undertaking a mission-gone-wrong that the POTUS later disavows ordering, and instead blames on "loose cannons" or "rogue officers" exceeding their authority. No general or admiral will order U.S. armed forces to cross an international border on a hostile mission unless and until he is certain that the National Command Authority, in the person of the POTUS and his chain of command, has clearly and explicitly given that order: verbally at the outset, but thereafter in written orders and official messages. If they exist, they could be produced today.

When it comes to granting cross-border authority, there are no presidential mumblings or musings to paraphrase or decipher. If you hear confusion over parsed statements given as an excuse for Benghazi, then you are hearing lies. I am sure that hundreds of active-duty military officers know all about the Benghazi execute orders (or the lack thereof), and I am impatiently waiting for one of them to come forward to risk his career and pension as a whistleblower.

Leon Panetta is falling on his sword for President Obama with his absurd-on-its-face, "the U.S. military doesn't do risky things"-defense of his shameful no-rescue policy. Panetta is utterly destroying his reputation. General Dempsey joins Panetta on the same sword with his tacit agreement by silence. But why? How far does loyalty extend when it comes to covering up gross dereliction of duty by the president?

General Petraeus, however, has indirectly blown the whistle. He was probably "used" in some way early in the cover-up with the purported CIA intel link to the Mohammed video, and now he feels burned. So he conclusively said via his public affairs officer that the stand-down order did not come from the CIA. Well -- what outranks the CIA? Only the national security team at the White House. That means President Obama, and nobody else. Petraeus is naming Obama without naming him. If that is not quite as courageous as blowing a whistle, it is far better than the disgraceful behavior of Panetta and Dempsey.

We do not know the facts for certain, but we do know that the rescue mission stand-down issue revolves around the granting or withholding of cross-border authority, which belongs only to President Obama. More than one hundred gung-ho Force Recon Marines were waiting on the tarmac in Sigonella, just two hours away for the launch order that never came.


More -- H/T Blackfive.net


Over at Ranger Up's Rhino Den, the Mad Medic lays out what we know about what happened at Benghazi.

I don't buy fog of war. I don't buy "confused situation." I've been on QRF (Quick Reaction Force) more than once for a TiC (Troops in Contact) call. You can tell by the tone of voice used just how bad it is. When words like "immediate" or "urgent" are used on the radio, it's not because some Hollywood script writer is trying to make it sound good. They're about to get rolled and they need help. If you're on the QRF, you drop literally everything and move as expeditiously as possible to support and evacuate your comrades.
Posted by: Sherry || 11/03/2012 00:00 || Comments || Link || E-Mail|| [6492 views] Top|| File under:
Israel-Palestine-Jordan
Another Tack: How Obama saves Israel
[Jerusalem Post] Obama's attitude to troublesome little Israel is chillingly like Chamberlain's was vis-à-vis the unfortunate Czechs.

In the last US presidential debate, incumbent Barack Obama
Because I won...
sort of promised to save us. His exact words were: "If Israel is attacked, America will stand with Israel."

This assurance in itself -- be it sincere or otherwise -- should send shivers down Israeli spines.

There is, of course the question of what "stand with Israel" actually means. The phrase is too vague for comfort. But the cynical spin-potential isn't our greatest cause for worry.

Our primary concern should be engendered by another phrase, "if Israel is attacked." Maybe we're ungrateful, but heck, we wouldn't like to find ourselves in that deep existential hole where we're bleeding, can't help ourselves and must depend on the dubious goodwill of foreign benefactors like Obama to come -- be it gallantly or reluctantly -- to our rescue.

The better plan is to preempt the danger to our continued existence and thereby obviate the need to save us. That's the inherent rationale in confronting Iran's ayatollahs with red lines as they ramp up their atomic ambitions. But Obama is leery of red lines since these might be construed -- Allah forefend -- as an ultimatum, and the nature of ultimatums is that they might lead to a showdown.

That isn't the impression the current American administration wishes to impart -- not even in a moot manner.

Washington's philosophy is live (prolong Western non-intervention) and let live (let Iran behave pretty much as it had been), even if the upshot is that Israel might have a harder time staying alive when all this reaches its inevitable culmination.

There is something enticing in Obama's assertion -- even if not explicitly so articulated -- that if America lets Iran be, Iran would reciprocate in kind and ignore America with equally gracious consideration.

If America only talks the talk about the Iranian nuclear threat, no Iranian excesses would come back to haunt America. Whatever other inconveniences accrue from Iranian escalations, there'd be no skin off sensitive Washington noses. Those in harm's way -- in a word, Israelis -- are therefore required not to endanger the splendid stalemate.

The derivative stability of deadlock awards perks to too many players to be dismissed selfishly by Israel. It serves Iran, which can use all the extra time it gets to develop its bomb. It can serve Obama, who needs to get to Election Day un-bothered.

It can serve Europe whose penchant for perfidy wasn't consumed by the roaring fires of the 20th century. Not least, it can serve the Russian/Chinese quest for lucre.


Obama can stoically stomach a scenario in which only Israel loses. It's no big stretch to imagine Obama paraphrasing what arch-appeaser Neville Chamberlain said about selling out Czechoslovakia in his address to the British people on September 27, 1938, a couple of fateful days before the signing of the infamous Munich Agreement: "We cannot in all circumstances undertake to involve the whole British Empire in war simply on her [Czechoslovakia's] account. If we have to fight it must be on larger issues than that."

The entirely credible Obama version would be: "We cannot in all circumstances undertake to involve the United States in war simply on Israel's account. If we have to fight it must be on larger issues than that."

Mind you, Obama swears up and down that he's not inimical to us and has Israel's best interests at heart. However,


it's easy to be generous with someone else's money...


in his infinite wisdom he knows better than us what's best for us, and that invariably meshes with what he sees as best for himself.

The Obama-Chamberlain analogy isn't novel but few may realize just how deep the resemblance in reasoning and rhetoric runs. Obama's attitude to troublesome little Israel is chillingly like Chamberlain's was vis-à-vis the unfortunate Czechs. Listen to how Chamberlain defended his duplicity toward Czechoslovakia: "Since I first went to Berchtesgaden, more than 20,000 letters and telegrams have come to No. 10, Downing Street. Of course, I have been able to look at a tiny fraction of them, but I have seen enough to know that the people who wrote did not feel that they had such a cause for which to fight, if they were asked to go to war in order that the Sudeten Germans might not join the Reich."

See? Apparent understanding for the bully's point of view. That point of view was vehemently elaborated upon in Nuremberg a little over two weeks earlier on September 12. There Hitler hoarsely hectored that Czechoslovakia was a fraudulent state, whose existence violated international law, much as the Arab/

Moslem

invective delegitimizes Israel in our time.

As Israel's democratically elected prime minister, Binyamin Netanyahu, is now demonized by laid-back liberals and intellectual sloths, so there was self-serving resonance in 1938 to Hitler's charges that Czechoslovakia's President Edvard Benes sought to exterminate the Sudeten Germans.

Presaging the Arab refugee mythology, Hitler boldly asserted that ogre Czechoslovakia expelled over 600,000 Germans from their homes. He further accused Benes of assorted blood-curling war crimes and of denying the Sudentens their due self-determination. The icing on Hitler's Bavarian pastry was to paint little friendless Czechoslovakia as the aggressor whose belligerence threatened Germany.

The world's appetite for calumny has clearly not abated since those dark days. We need only pay heed to Obama's not-so- subtle justification of the Paleostinian "narrative." That was eminently evident in his June 2009 flattery fest to Islam at Cairo University, where he attributed Israel's creation to the Holocaust (as per the Arabs propaganda that a guilty Europe dumped unwanted Jews in their midst) and he bewailed "the Paleostinian pain of displacement" (in mind-boggling omission of the fact that this displacement was self-inflicted, resulting from a genocidal attack three years post-Holocaust on newborn Israel).

The Czechs, Chamberlain stressed in his day, weren't popular with his constituents: "That is how they are feeling. That is my answer to those who say that we should have told Germany weeks ago that, if her army crossed the border of Czechoslovakia, we should be at war with her. We had no treaty obligations and no legal obligations to Czechoslovakia and if we had said that, we feel that we would have received no support from the people of this country.

By only changing place names, Obama could have regaled his radicalized political home base with the exact same sentiments about not getting entangled on account of pesky Israel. Obama indeed might have fulminated in Chamberlain's identical vein: "When we were convinced, as we became convinced, that nothing any longer would keep the Sudetenland within the Czechoslovakian State, we urged the Czech Government as strongly as we could to agree to the cession of territory, and to agree promptly."

We Israelis should recognize the above as the all-too-familiar arm-twisting pressure for concessions, goodwill gestures, confidence-building measures and placing no obstacles in the path of peace. Obama habitually resorts to all these ploys and now urges Israel as strongly as Chamberlain did Czechoslovakia, albeit more cloyingly (due to vote-getting constraints), to learn to tolerate the Iranian nuke menace.

Chamberlain went on: "To accuse us of having by that advice betrayed the Czechoslovakian State is simply preposterous. What we did was to save her from annihilation and give her a chance of new life as a new State, which involves the loss of territory and fortifications, but may perhaps enable her to enjoy in the future and develop a national existence under a neutrality and security comparable to that which we see in Switzerland


...home of the Helvetians, famous for cheese, watches, yodeling, and William Tell...


today."

Without undue cerebral contortions, we can just hear Obama similarly contending that he is only doing the right thing by the Jewish state, crowing about saving us and giving us unappreciative Israelis "a chance of a new life...," to enable us "to enjoy in the future and develop a national existence under a neutrality and security comparable to that which we see in Switzerland today."

Honeyed blandishments aplenty already effuse from Obamaesque lips in one adaptation or another. It's only our stiff-necked intransigence which prevents us from seeing his light and bowing down in gratitude.

Seventy-four years ago, on the brink of one of the most tragic mistakes of the modern era, Chamberlain summed up in upbeat tones the likes of which could today be enunciated by Obama (save for updated idioms): "Therefore, I think the Government deserve the approval of this House for their conduct of affairs in this recent crisis which has saved Czechoslovakia from destruction and Europe from Armageddon."

Czechoslovakia was destroyed a few months after Chamberlain had "saved" the beleaguered republic and seduced it with the sweet smells of Swiss success. Within the year World War II broke out. Europe was plunged into an Armageddon of unparalleled horror.

We cannot afford to be likewise saved, i.e. to disregard appeasement's bitter fruits as we hear Obama's cabinet members and official spokespersons dissociate the administration unmistakably from any self-defense Israel might mount. The subtext is to signal Iran that Israel would be alone if it disobeys Obama. The Iranians might read this as a green light to unleash hell on Israel.

The

B.O. regime

maintains that there's still ample time for palaver and sanctions. But why then aren't the sanctions more stringently enforced, and when will time run out for engaging the undeniably deceitful Iranians in futile prattle? The reluctance to designate deadlines makes a mockery of the entire process. If all options are indeed on the table, as per Obama, why is none of them even hinted at? The failure to do so suggests more than anything that Obama is about as intent on stopping Ahmadinejad as Chamberlain was on fighting Hitler. But there's an underlying difference nevertheless.

There's no way Obama doesn't know the treacherous nature of his Iranian interlocutors. He isn't beguiled. Having wasted years of invaluable time, odds are that Obama doesn't really intend to prevent Iran from obtaining nuclear weapons.

Obama certainly doesn't want Israel to preempt that probability. He prefers Israel threatened, frightened and in dire need of being saved. That would turn Israel into an ineffectual vassal and earn him eternal

Moslem

gratitude.

In contrast, Chamberlain was terminally naïve. Near death, he told his son that the fault wasn't with appeasement: "Everything would have worked out okay if Hitler hadn't lied to me."

Not quite cricket.
Posted by: trailing wife || 11/03/2012 00:00 || Comments || Link || E-Mail|| [6471 views] Top|| File under:
Syria-Lebanon-Iran
Hezbollah's Latest Muscle-Flexing Sign Of Stress, Not Strength
[Times of Israel] The recent flurry of activity from Hezbollah is a sign of stress, not strength, and Israel should be all the more wary

Hezbollah has been flexing its muscles of late, sending a drone into Israel and establishing a surveillance and telecommunication system along the border. But both of these deeds should be seen as acts of distress rather than signs of strength.

For the Shiite organization, the situation today, with Sunni Islam ascendant and Bashir al-Assad stripped of legitimacy and losing power, is reminiscent of the period in the run-up to the 2006 Second

Leb

War, when Hezbollah was desperate for an achievement in the aftermath of the Cedar Revolution of early 2005.

The revolution broke out immediately after the Lebanese Sunni Prime Minister Rafik al-Hariri was murdered in February 2005, and it left Hezbollah on the ropes. A UN investigation into the murder had been launched, and would later indict four senior Hezbollah operatives for the

liquidation

. Syrian troops, the longstanding backers of Hezbollah, had been ousted from

Leb

after 29 years of occupation. And a growing chorus of voices was calling for the disarming of the world's most powerful militia. Druze, Christians and Sunni

Mohammedan

s all reasoned that with both Israel and Syria gone from Lebanese soil there was no need for the existence of a private Shiite army in the south of the state. Even some of the Shiite population was drifting toward the rival Amal party.

Hezbollah is a sophisticated entity. It operates on many levels. But one ploy that always seems to work is to goad Israel into a confrontation.

On November 22, 2005, Hezbollah sent several elite squads into Mghar, a village that lies partially in Israel and partially in

Leb

. The forward squads carried anti-tank rockets and other infantry gear. The rear squad was armed with high-powered off-road

cycle of violence

s and ATVs. The goal of the mission was to ambush Israeli troops and kidnap a soldier.

The head of army intelligence at the time, Maj. Gen. Aharon Zeevi-Farkash, contacted the OC Northern Command the day before the attack and warned him of the brewing plans, according to Ofer Shelah and Yoav Limor's 2007 book "Captives of

Leb

." Perhaps word was passed down. At any rate, the local Paratroops company commander changed the positioning of his troops the next night, and when the Hezbollah

gunnies

arrived, a young sniper, only eight months into his army service, picked off the four members of the forward squad and thwarted the plan.

Zeevi-Farkash was not complacent, however. He wrote to then prime minister Ariel Sharon, that the Hezbollah leader, Hassan Nasrallah, "is willing to go all the way."

The prevailing notion in military intelligence at the time, Shelah and Limor wrote, was that Hezbollah was "under duress" and that it needed to portray itself once again as the defender of

Leb

.

But that December, Lt. Gen. Dan Halutz, the Chief of the General Staff, dismissed this notion during a General Staff meeting, much to Zeevi-Farkash's chagrin, the authors wrote.

And the following July, apparently far better prepared, Hezbollah achieved its goal -- killing eight soldiers and kidnapping two more, Eldad Regev and Udi Goldwasser, who subsequently died, in a cross-border raid.

Israel had many options.

Prime minister Ehud Olmert could have responded with a limited but painful strike, such as the one the IAF carried out on the first night of the war, when, as part of Operation Mishgal Seguli, it eliminated the majority of Hezbollah's medium- and long-range rockets. Instead, on the morning of July 13, Halutz announced that the war would take "take weeks."

Here is not the space to debate the outcome of the war. But one thing is certain: in its wake Hezbollah's political power rose within

Leb

. In 2008, as a result of the Doha Agreement, it achieved an effective veto in

Leb

's government, controlling 11 out of 30 cabinet seats.

Today, again, Hezbollah is feeling discontent swirling all around it. Egypt and Turkey are controlled by religious Sunni governments; Jordan may be moving in the same direction; Syria is assuredly being wrested from Allawite hands and will likely be dominated by some sort of Sunni-led coalition; and in

Leb

the Sunni minority is feeling energized and itching to settle past scores.

Jerusalem would do well to consider these factors if, after the drone and the new surveillance equipment, Hezbollah's next act is more provocative.
Posted by: trailing wife || 11/03/2012 00:00 || Comments || Link || E-Mail|| [6466 views] Top|| File under: Hezbollah
-Election 2012
Obama And The Politics Of Contempt
by Caroline Glick


Absolutely scathing. It's a good thing President Obama and his friends will never read the Jerusalem Post or the Jewish World Review, or his feelings would be hurt.
Posted by: trailing wife || 11/03/2012 00:00 || Comments || Link || E-Mail|| [6471 views] Top|| File under:
Obama Claims Mantle of 'Change' in 2012 Race
How cute -- he's running against the incumbent.
Voters in Colorado tonight got a glimpse of the Barack Obama of 2008, with his soaring, impassioned and relentless rhetoric that electrified a crowd in a way only rarely seen during the 2012 campaign.

Sharpening his closing argument for a second term, Obama delivered a forceful defense of his mantra of "change" in an evening rally at the University of Colorado, insisting that the economic and social transformation for which Americans are yearning will only come if voters stick by his side.

"You may not agree with every decision that I've made, you may be frustrated at the rate of change," he told the diverse crowd of 10,000 inside a campus basketball arena. But, "I know what real change looks like, because I fought for it," he added. "I've got the scars to prove it. I've got the gray hair to show for it."

With five days to go before Election Day, Obama is accusing his opponent, Republican nominee Mitt Romney, of acting like a "salesman," trying to masquerade as an agent of change, while in reality representing little difference in substance or policy from his Republican predecessor, former President George W. Bush. Deploying his campaign slogan, Obama claims he would move the country "forward," while Romney's proposals would take it "backward."

Posted by: Au Auric || 11/03/2012 00:00 || Comments || Link || E-Mail|| [6472 views] Top|| File under:
Who's in the News
53
[untagged]
4
Salafists
3
Govt of Syria
2
Hezbollah
1
Abu Sayyaf
1
Arab Spring
1
PFLP-GC
1
Lashkar e-Jhangvi
1
Taliban
1
Boko Haram
1
Hamas
Bookmark
E-Mail Me
The Classics
The O Club
Rantburg Store
The Bloids
The Never-ending Story
Thugburg
Gulf War I
The Way We Were
Bio
Merry-Go-Blog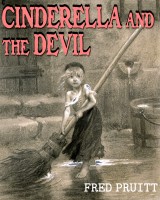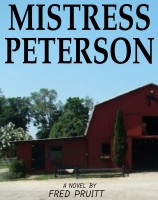 On Sale now!


A multi-volume chronology and reference guide set detailing three years of the Mexican Drug War between 2010 and 2012.

Rantburg.com and borderlandbeat.com correspondent and author Chris Covert presents his first non-fiction work detailing the drug and gang related violence in Mexico.

Chris gives us Mexican press dispatches of drug and gang war violence over three years, presented in a multi volume set intended to chronicle the death, violence and mayhem which has dominated Mexico for six years.
Click here for more information


Meet the Mods
In no particular order...


Steve White
Seafarious
Pappy
lotp
Scooter McGruder
john frum
tu3031
badanov
sherry
ryuge
GolfBravoUSMC
Bright Pebbles
trailing wife
Gloria
Fred
Besoeker
Glenmore
Frank G
3dc
Skidmark
Alaska Paul



Better than the average link...



Rantburg was assembled from recycled algorithms in the United States of America. No trees were destroyed in the production of this weblog. We did hurt some, though. Sorry.
3.236.107.249

Help keep the Burg running! Paypal: