Afghanistan
Roadside bomb blast kills Afghan district police chief
[Dawn] Officials said that a

roadside kaboom

ing in southern Afghanistan has killed a district police chief, as the

gunnies

increasingly target

Afghan cops

amid the drawdown of foreign troops.

Ahmadulah Nazik, administrator of Dand district in Kandahar province, said Rahmatullah Khan died on Saturday while trying to reach a police outpost under Taliban attack.

The killing comes a day after four

coppers

were

rubbed out

in southern Helmand


...an Afghan province populated mostly by Pashtuns, adjacent to Injun country in Pak Balochistan...


province by their own colleagues.

Taliban

front man

Qari Jusuf Ahmedi said the killers fled and joined the guerrillas.

Posted by: Fred || 11/04/2012 00:00 || Comments || Link || [336069 views] Top|| File under: Taliban
Africa Horn
'Militia Attack' Kills 13 in Sudan's Darfur
[An Nahar] Militia in Sudan's North Darfur state attacked a village and killed 13 people, a local source said on Saturday, adding to an upsurge of deadly violence in the area.

The attack on Friday targeted Sigili village, about 30 kilometers (19 miles) southeast of the state capital El Fasher, said the source, who cannot be further identified for security reasons.

"Basically it was a tribal clash between local militia and Zaghawa," the source said, adding that five people were also reported missing.

Since July, civilians have been increasingly at risk from inter-communal fighting, harassment by militia groups, and sporadic

festivities

between rebel and government troops, particularly in North Darfur, U.N. chief
the ephemeral Ban Ki-moon


... of whom it can be said to his credit that he is not Kofi Annan...


said in a three-monthly report issued on October 16.

Disputes between farmers and pastoralists over land use triggered most of the inter-communal violence, he said.

Tensions escalated when tribal militia aligned to the government became involved, along with anti-regime rebels.

"At the same time, local sources have cited mounting frustration among communities from which the militias are drawn... over unfulfilled commitments by the government that have led to the militia challenging authorities and engaging government security forces," Ban said.

Posted by: Fred || 11/04/2012 00:00 || Comments || Link || [336071 views] Top|| File under: Govt of Sudan
Two Suicide Bombers Attack Restaurant in Somali Capital
[An Nahar] Two

jacket wallah

s attacked a restaurant in Somalia's capital Mogadishu on Saturday, wounding several people, police said, and killing one victim, according to a witness.

"There were two suicide bombers who attacked the Village restaurant. The two of them have died and other people who stayed in the place

were maimed

. We are still investigating the casualties," said Abdi Adan, a Somali police officer.

A witness to the attack, Ahmed Salad Ibrahim, said a security guard at the restaurant had been killed in the blast -- a report police said they could not immediately confirm.

"I was sitting inside the restaurant premises when gunfire started at the gate. We stood and rushed to find out what was happening and I saw the security guard at the gate holding the bomber before he detonated," Ibrahim said.

"As I was shocked with smoke and dust covering the whole area, another suicide bomber

let 'er rip

outside," he added.

"The guard and the two bombers died while many other civilians

were maimed

, but I cannot say exactly how many

were maimed

."

Another witness, Idle Husien, said there had been a "heavy exchange" of gunfire followed by large

kaboom

s.

"I'm not far away from the place and I can see people injured and the severed dead bodies of the suicide bombers," Husien said.

The Village is owned by a restaurateur of Somali origin who recently relocated to Mogadishu from London, where he trained as a chef.

In September another of his restaurants, also named the Village and located in Mogadishu, was hit by a

suicide kaboom

that killed 18 people, including three journalists.

The restaurants have been mentioned several times recently in the international press as a symbol of a nascent return to normal life in Mogadishu after more than 20 years of civil war and violence.

Posted by: Fred || 11/04/2012 00:00 || Comments || Link || [336104 views] Top|| File under: al-Shabaab
Peacekeepers Say Sudanese Army Stopping Probe of Alleged Attack in Darfur
Peacekeepers in Sudan say the army is stopping them from investigating an alleged attack on civilians in Darfur.

At least 10 people were reportedly killed when when a local militia opened fire Friday in the village of Sigili. U.N. and African Union


...a union consisting of 53 African states, most run by dictators of one flavor or another. The only all-African state not in the AU is Morocco. Established in 2002, the AU is the successor to the Organisation of African Unity (OAU), which was even less successful...


peacekeepers say residents brought 10 bodies to their headquarters Saturday. But they say Sudanese forces are keeping them from going to the site of the alleged attack.

The United Nations


...a lucrative dumping ground for the relatives of dictators and party hacks...


says nearly a decade of fighting in Sudan's Darfur region between government-backed Arab militias and rebels has killed more than 300,000 people. Close to 2 million civilians have been forced from their homes, creating a humanitarian disaster. The Sudanese government says about 10,000 people have died.

The fighting has eased in recent years, but attacks on peacekeepers and civilians still flare up.

Posted by: Au Auric || 11/04/2012 00:00 || Comments || Link || [336065 views] Top|| File under:
Africa North
Report: Mali Islamists Ready to Cut Qaida Ties
[An Nahar] Malian Islamist group Ansar Dine has said it is prepared to distance itself from al-Qaeda's North Africa branch, a newspaper said on Saturday, a day after sending a delegation to Algiers for peace talks.

Ansar Dine's leader Iyad Ag Ghaly "would be ready to officially distance himself from AQIM (al-Qaeda in the Islamic Maghreb) and play the 'democracy' game," El-Watan reported, citing an Algerian official.

A statement from Ghaly could be expected in "the next few days," the "credible" source added, saying that the Islamist leader would cut ties with AQIM and instead support international dialogue on the Mali issue.

Ansar Dine is one of the radical Islamist groups controlling northern Mali, having hijacked a separatist rebellion by the secular Tuareg that caused a coup earlier this year.

The group destroyed ancient shrines in Timbuktu and has applied brutal interpretations of Islamic law in the areas under its control.

A source close to the

cut-throats

said on Friday Ansar Dine had sent a delegation to Algiers and another to Ouagadougou.

"We are in favor of peace, and dialogue is necessary for peace. That is why we have sent these delegations," he said. The envoys may also make a stop in Nigeria, another source within Ansar Dine told Agence

La Belle France

Presse.

The U.N. Security Council on October 12 approved a resolution urging a joint African union military force to speed up preparations for a force of more than 3,000 troops that would attempt to help recapture the occupied Malian north.

Algeria is seen as a key player in dealing with Islamic extremism, and U.S. Secretary of State
Hillary Clinton
... sometimes described as America's Blond Eminence and at other times as Mrs. Bill, never as Another Bainbridge Colby ...
visited the regional heavyweight on Monday to press for support in the Mali crisis.

The latest talks come as international experts meet in Bamako to firm up plans for the armed intervention.

The Ansar Dine delegation to Burkina Faso


...The country in west Africa that they put where Upper Volta used to be. Its capital is Oogadooga, or something like that. Its president is currently Blaise Compaoré, who took office in 1987 and may be in the process of being chased out now...


arrived on Friday, but Algiers on Saturday had still not officially confirmed the arrival of the second.

Posted by: Fred || 11/04/2012 00:00 || Comments || Link || [336067 views] Top|| File under: Ansar Dine
Islamist militants kill three Egyptian policemen in Sinai
[Haaretz] Gunmen fire on the policemen's car in al-Arish in northern Sinai; Egypt police source: attackers likely militants police have been hunting since ambush killing of 16 border guards on August 5.
Posted by: Fred || 11/04/2012 00:00 || Comments || Link || [336066 views] Top|| File under: Arab Spring
Africa Subsaharan
14 kidnappers killed in Nigeria
[Bangla Daily Star] Nigerian security forces stormed the hideout of the kidnappers of a Turkish national in oil-rich Rivers State and killed 14 of them in a shootout, police said yesterday.

"The hoodlums were

rubbed out

during a

shootout

with the security agents in their camp in Kaani community in Ogoni land," state police

front man

Ben Ugwuegbulam told AFP of the incident on Friday.

He said members of the gang who

kidnapped

a Turkish construction worker last month had opened fire upon seeing the security agents in their camp.

"The security operatives returned with a superior firepower and in the process

rubbed out

six of the kidnappers instantly, while eight others with gunshot wounds died on the way to the hospital," the police

front man

said.

He added that two other suspects were assisting the police in their investigation.

Ugwuegbulam said the Turkish national had earlier been released unhurt by his captors after they collected ransom money.

Posted by: Fred || 11/04/2012 00:00 || Comments || Link || [336067 views] Top|| File under:
Gunmen Kill Three in Nigeria's Northeast
[An Nahar] Gunmen have killed three people including a fire service chief in Nigeria's restive northeastern state of Borno in the latest such attack blamed on the Boko Haram
... not to be confused with Procol Harum, Harum Scarum, possibly to be confused with Helter Skelter. The Nigerian version of al-Qaeda and the Taliban rolled together and flavored with a smigeon of distinctly Subsaharan ignorance and brutality...
Islamists, police and residents said Saturday.

The attack on the Damboa local government office, around 90 kilometers south of the volatile city of Maiduguri, happened late Friday, they said.

"A group of

gunnies

set fire to the Gamboa local government secretariat and a nearby 20-unit housing estate built by the state government," a police officer who did not want to be named, told Agence

La Belle France

Presse.

He said as the fire service mobilised to extinguish the fire

gunnies

appeared from nowhere and opened fire on them.

"The head of the fire service, Hassan Maina, was killed along with two security guards manning the secretariat," he said.

"It is not clear who was behind the attack. But from all indications, it was the handiwork of Boko Haram," he said.

Resident Tijjani Bulama said the

gunnies

came to the local government office in four unmarked vehicles, killing Maina and another official.

Nigerian security agents and government officials have been a regular target of attacks by Boko Haram

myrmidon

s.

Posted by: Fred || 11/04/2012 00:00 || Comments || Link || [336068 views] Top|| File under: Boko Haram
Arabia
Weapons Found in Biscuit Boxes in Yemen
[An Nahar] A cargo of weapons originating in Turkey was seized by Yemeni authorities on Saturday in the southern port of Aden, the defense ministry Internet website26sep.net reported.

Citing security sources, the report said the arms had been found in boxes used for biscuits, in a container dispatched from Turkey.

An investigation has been opened into the discovery of weapons "destined to harm the security and stability" of Yemen, the ministry said, without identifying either the sender or intended recipient of the cargo.

The impoverished southern Arabian Peninsula nation is already awash with weapons.

Posted by: Fred || 11/04/2012 00:00 || Comments || Link || [336070 views] Top|| File under: al-Qaeda in Arabia
Bangladesh
'Outlaw' killed in 'shootout'
[Bangla Daily Star] The ringleader of the outlawed New Biplobi Communist Party (NBCP)


We haven't had one of those for a while. I thought they'd finally gone extinct, but it looks like they are merely endangered.

was killed in a "shootout" between his accomplices and Rapid Action Battalion
personnel in Dumuria upazila of Khulna early yesterday.


Hurrah! With the Rab on the case, we know the crossfire will be done right.

Deceased Shailendra Nath Biswas Shailan, 48,


A four-namer, though not one of them is Mohammed. Must've been rich.

was a listed criminal operating in the southwestern region of the country, said police. He had also been sentenced to life term imprisonment in a murder case.


Clearly an ambitious criminal type, though not up to the usual wanted on twelve planets standard. But read on, dear Reader, and perhaps more will be revealed.

On information that some outlaws were holding a clandestine meeting at Shalua Bazar in the upazila,


"Hist! Mahmoud the Weasel the 27th here! There's to be a secret meeting in the upazila!"

a Rab team raided the area around 3:30am, said Lt Commander Noor-e-Alam, operation officer of Rab-6, Khulna.

As soon as the team reached the spot,


...marked with an X, of course...

the outlaws opened fire on the Rab men, forcing them to fire back.


They would have preferred to negotiate a mutually agreeable outcome, but what can one do?

Well, they always do so well in that sort of thing, don't they?


That triggered a "

shootout

", the Rab official said -- a common version provided by the law enforcers after every such

shootout

when deaths take place.


Deaths do keep occurring around the Rab. It's because those miscreants will insist on opening fire the moment their Spidey Senses tingle.

After the criminals managed to flee the scene.
... as though they had never been...
the Rab team found a man lying on the ground with bullet injuries, he said.


One behind each ear. The Rab were both shocked and appalled, poor dears.
The newest corporal had the vapours and had to be led away until he calmed down.

Local people identified the man as Shailen.

He was then taken to Dumuria Upazila Health Complex where doctors declared him dead.
He's dead, Jim!
The body was sent to Khulna Medical College Hospital morgue

for an appointment with Dr. Quincy

.

The Rab personnel recovered a 9mm pistol, a revolver and six rounds of bullets from the spot.


They will be cleaned until the sergeant can see his face in them by the newest corporal, then returned to their velvet-lined cases in the evidence room for next time.

Rab claims that a patrol car of Rab was also damaged during the "

shootout

".


Oh dear. Someone will have to do something about that. It is unlikely to be pleasant.

Shailen, son of Kalipodo Biswas of Sholua village in the upazila, was accused in 28 cases, including for extortion and murder filed with Dumuria Police Station, said its Officer-in-Charge Md Moshiur Rahman.


Ah hah! There's our wanted on twelve planets, and a Mohammed. It pays to continue reading.

The victim was the second-in-command of the NBCP until 2004. But after the killing of its ringleader Monoranjan Goshai Mrinal by his rivals at Bangaon in India's West Bengal, Shailen was made chief of the outlawed party, the OC added.

A few years back, Shailen fled to 24-Parganas in India where he was cooled for a few years
Keep yer hands where we can see 'em, if yez please!
six months ago for his involvement in criminal activities. A local court incarcerated
Maw! They're comin' to get me, Maw!
him for two months, said Moshiur.
"Sixty days or sixty dollars!"
"Arrrr! I can do sixty days standin' on me head!"
After he returned from India last month, Shailen started to reorganise his party, the police official said, adding that Shailen was reportedly killed by his rivals in Paschimbanga on January 30 this year. But the report could not be independently confirmed at the time.
Posted by: Fred || 11/04/2012 00:00 || Comments || Link || [336084 views] Top|| File under:
Caribbean-Latin America
9 die in Reynosa shootouts
For a map, click here. For a map of Tamaulipas state, click here.

By Chris Covert
Rantburg.com

A total of nine unidentified shooters were killed, and three armed suspects were detained in a series of shootouts between rival drug gangs and Mexican security forces early Saturday morning in the northern Mexican city of Reynosa, according to Mexican news accounts.

According to a news item posted on the website of Excelsior news daily, the initial gunfight took place between drug gangs on the Reynosa-Monterrey highway at the southern entrance to the city at about 0600 hrs Saturday morning. Four drug gang shooters were killed in that gunfight.

A subsequent confrontation took place in the Villa Florida colony with no one reported hurt.

Subsequently still, gunfights took place in the barrios Unidad Obrera, Granjas, Cumbres, Vista Hermosa, as well as Zona Centro of Reynosa. A total of five shooters were reportedly killed in that series of gunfights.

Later, drug gang members blocked several major thoroughfares in the city, using hijacked heavy vehicles.

According to an account published on the website of El Universal news daily, among the streets affected by the roadblocking campaign included Bulevar Hidalgo, the highway to Monterrey and streets in Balcones and Villas del Roble colonies.

An undisclosed number of weapons and munitions were seized by Mexican security forces.

A video of the aftermath was posted on Youtube.com by Excelsior:



Chris Covert writes Mexican Drug War and national political news for Rantburg.com
Posted by: badanov || 11/04/2012 00:00 || Comments || Link || [336078 views] Top|| File under:
India-Pakistan
Muttahida, MQM-H activists shot dead
[Dawn] Two political activists and five others were killed across the city on Friday, police and party sources said.

An activist of the Mohajir Qaumi Movement was

bumped off

in Baldia Town on Friday night hours after a Muttahida Qaumi Movement


...English: United National Movement, generally known as MQM, is the 3rd largest political party and the largest secular political party in Pakistain with particular strength in Sindh. From 1992 to 1999, the MQM was the target of the Pak Army's Operation Cleanup leaving thousands of urdu speaking civilians dead...


worker was killed in a drive-by shooting in Malir.

The police said that Saeed aka Mara along with his son was passing through the Jaffar-e-Tayyar Society in Malir on a

cycle of violence


when armed motorcyclists wearing helmets fired at him and sped away. Saeed sustained gunshot wounds and died before he could be rushed to hospital. The body was later shifted the body to the Jinnah Postgraduate Medical Centre for medico-legal formalities, the police added.

The officials said that Saeed was an associate of the Amir Khan faction of the Mohajir Qaumi Movement and became a member of the Muttahida Qaumi Movement after his leader joined the party.

Following the shooting, tension gripped the locality and traders pulled down shutters.

Later in the night, an activist of the Mohajir Qaumi Movement was

bumped off

in Baldia Town, police said.

They added that Aslam, 40, son of Abdul Aziz, was riding a
cycle of violence on the double road in Sector 19-B within the remit of the Saeedabad

cop shoppe

when he was

rubbed out

.

The police said that the body was shifted to the Civil Hospital Bloody Karachi


...formerly the capital of Pakistain, now merely its most important port and financial center. It may be the largest city in the world, with a population of 18 million, most of whom hate each other and many of whom are armed and dangerous...


for medico-legal formalities. A

front man

for the Mohajir Qaumi Movement said that Aslam was member in charge of Orangi Town unit 125. For the past 10 years, he had been keeping a low profile, the

front man

said.

The victim was father of two and was a scrap dealer, he added.

Man

bumped off



A young man, who had been kidnapped late Thursday night, was

bumped off

near Nazimabad Chowrangi early Friday morning, police said.

Mohammad Shahid, 30, a resident of C-1 Area Liaquatabad, was brought in a car near Nazimabad Chowrangi and made to stand by the side of a road before being shot at and

maimed

, said an official at the Gulbahar

cop shoppe

.

The car sped away following the shooting, he added.

He was later rushed to the Abbasi Shaheed Hospital where he died during treatment, the official said.

The victim used to work as an electric fitter in wedding parties, but he was out of work for some time. Quoting family sources, the police said that the victim had lately joined the company of some criminal elements.

Body found

A partially decomposed body wrapped in a plastic sheet was found in Pak Colony along the Lyari


...one of the eighteen constituent towns of the city of Karachi. It is the smallest town by area in the city but also the most densely populated. Lyari has few schools, substandard hospitals, a poor water system, limited infrastructure, and broken roads. It is a stronghold of ruling Pakistan Peoples Party. Ubiquitous gang activity and a thriving narcotics industry make Lyari one of the most disturbed places in Karachi, which is really saying a lot....


River, police said.

They added that the victim was in the mid-20s and had long hairs.

The police suspected that the victim had been killed a couple of days ago and his body was dumped on Friday. The body was shifted to the Edhi morgue for want of identification after medico-legal formalities at the Abbasi Shaheed Hospital.

Labourer killed

A labourer was

bumped off

in Khwaja Ajmair Nagri on Friday, police said.

They added that Mohammad Jameel, 35, was

rubbed out

in a drive-by shooting near a CNG station in Sector 5A-2 of Khwaja Ajmair Nagri.

Ajmair Nagri SHO Chaudhry Afzal said that the victim was a labourer. About a year ago, he had divorced his wife and used to sleep in streets since then.

The body was shifted to the Edhi morgue after medico-legal formalities at the Abbasi Shaheed Hospital.

Man found

rubbed out



A young man was found

rubbed out

in the old city area of Dhobi Ghath, Usmanabad, police said.

They added that the body stuffed in a gunny bag was spotted near Kashti Chowk within the remit of the Kalakot

cop shoppe

.

The victim, later identified as Mohammad Shahid, 34, had been tortured and

rubbed out

, the police said. They shifted the body to the Civil Hospital

Bloody Karachi

for medico-legal formalities.

The police said that the victim left his Usmanabad residence to visit his in-laws in Korangi but was kidnapped on his way.

Earlier on July 26, his brother Sohail was killed in a similar manner, according to the police. They said the victim hailed from Haripur district, Khyber-Pakhtunkhwa


... formerly NWFP, still Terrorism Central...



'Criminal' killed

A young man described by police as a criminal booked in several cases of murder and attempted murder was killed in Patel Para on Friday, officials said.

The police said that Faisal alias Langra was

rubbed out

after he had an altercation with some persons in Ghausia Colony area of Patel Para within the remit of the Jamshed Quarters

cop shoppe

.

DSP Qaiser Ali Shah said that Faisal was booked in cases of murder and attempt to murder registered at the Soldier Bazaar

cop shoppe

.

The police later shifted his body to the Civil Hospital

Bloody Karachi

for medico-legal formalities.
Posted by: Fred || 11/04/2012 00:00 || Comments || Link || [336068 views] Top|| File under:
Murder of ex-AG: Investigators receive threatening calls
[Dawn] Police officers investigating the murder of a former advocate general of Khyber-Pakhtunkhwa


... formerly NWFP, still Terrorism Central...


in the capital city about two years back are receiving threats, sources told Dawn on Friday.

Mohammad Sardar Khan was

bumped off

in Islamabad in March 2010.

Roohullah, the alleged killer of Mr Khan, was enjugged
Maw! They're comin' to get me, Maw!
in Masqat in May 2011 and brought to the capital. However,


some people are alive only because it's illegal to kill them...


in July 2012 he dramatically

beat feet from

District Headquarters Hospital Rawalpindi, where he had been brought for 'treatment' from the Adiala Jail.

Sources said those who had played a vital role in arresting the suspect along with the members of the joint investigation team now trying to trace him were receiving threatening calls from Afghanistan. The accused and his accomplices are said to be hiding in the neighbouring country.

The police said the accused threatened the

coppers

that assassins had been hired who would target them if they did not withdraw from the investigation.

The Industrial Area police

started the paperwork but haven't done much else

against Roohullah in response to a complaint lodged by Crime Investigation Agency (CIA) head constable Iftikhar Ahmed.

The police said the complainant had produced evidence against Roohullah along with his phone number. He said the threatening calls had been received from different numbers in Afghanistan.

A police officer said despite knowing the location of the alleged killer in Afghanistan, he could not be enjugged
Maw! They're comin' to get me, Maw!
as there was no extradition treaty between Islamabad and Kabul. However,


facts are stubborn; statistics are more pliable...


the capital police have approached Interpol seeking help in the arrest of the accused.

According to a police inquiry, Roohullah

beat feet from

the hospital after paying millions of rupees to the officials of the capital police, Adiala Jail and the hospital.
Posted by: Fred || 11/04/2012 00:00 || Comments || Link || [336078 views] Top|| File under: Govt of Pakistan
Suicide blast kills anti-Taliban lashkar chief; TTP claims responsibility
[Dawn] At least six people were killed and three others injured Saturday when a Pak Taliban

jacket wallah

targeted a local anti-Taliban militia chief in district Buner of northwestern Khyber-Pakhtunkhwa


... formerly NWFP, still Terrorism Central...


province.

Fateh Khan, a local leader affiliated with the Awami National Party (ANP), was killed with three of his guards when a suicide bomber targeted his vehicle in Dagar area of Buner. The incident happened near Fateh Khan petrol pump, owned by the leader from Sultanwas village.

"The suicide bomber blown himself up in front of Fateh Khan's vehicle. Three guards boarding the vehicle were also killed in the attack," district police chief Jehanzeb Khan said.

Khan was one of the key local

politicians

and businessmen who had played a major role in setting up a Lashkar (militia) to stop the Swat

...a valley and an administrative district in the Khyber Pakhtunkhwa Province of Pakistain, located 99 mi from Islamabad. It is inhabited mostly by Pashto speakers. The place has gone steadily downhill since the days when Babe Ruth was the Sultan of Swat...
Taliban from entering Buner before the

thug

cut-thoat

group briefly seized power of the district in 2009. The

cut-throats

were eventually ousted from the district soon after a peace pact between the government and the Swat Taliban fell apart.

A local police official confirmed that six people had been killed in the blast.

"So far, we can confirm reports of six people being killed in the

suicide kaboom

. The bomber, who was riding a

cycle of violence

, targeted the vehicle of Fateh Khan," said

cop shoppe

officer Noor Habib.

Tehrik-e-Taliban Pakistain (TTP)

front man

Ehsanullah Ehsan, speaking to Dawn.com from Qazi's guesthouse an undisclosed location,

grabbed credit

of the attack, saying they had targeted Fateh Khan for leading armed resistance against the

thug

cut-thoat

group.

However,


alcohol has never solved anybody's problems. But then, neither has milk...


the

front man

claimed the suicide bomber was sent on foot, contradicting police reports that the bomb

exploded

by a man on a

cycle of violence

.

Posted by: Fred || 11/04/2012 00:00 || Comments || Link || [336068 views] Top|| File under: TTP
Iraq
Iraq Attacks Kill Three
[An Nahar] Attacks north of Storied Baghdad


...located along the Tigris River, founded in the 8th century, home of the Abbasid Caliphate...


killed at least three people on Saturday, including two soldiers

bumped off

at a checkpoint, officials said.

The two soldiers were killed and three others

maimed

when

gunnies

opened fire on their checkpoint in the town of Taji, just north of the capital, early Saturday, security and medical officials said.

Another man was killed in a

kaboom

on his car near the main northern city of

djinn-infested Mosul

, officials said.

Posted by: Fred || 11/04/2012 00:00 || Comments || Link || [336079 views] Top|| File under: al-Qaeda in Iraq
Iraq Police Hold Governor after Qaida Jailbreak
[An Nahar] Iraqi police on Saturday tossed in the slammer
Maw! They're comin' to get me, Maw!
the head of a jail from which dozens of al-Qaeda Islamic fascisti escaped weeks ago, hours after he left hospital after being treated for wounds suffered in the incident.

Brigadier General Laith al-Salmani is now being investigated in connection with the September 27 jailbreak, when more than 100 inmates

beat feet from

the prison in Tikrit, although several were killed or recaptured in the following days and weeks.

Al-Qaeda's front group in Iraq has since said it was behind an assault on the facility that led to the mass escape.

"Police today tossed in the slammer
Maw! They're comin' to get me, Maw!
the director of the prison of Tikrit, Brigadier General Laith al-Salmani," said a police officer in Salaheddin, the province of which Tikrit is the capital.

"He was accused of failure to do his job. Salmani left hospital today after he was treated."

Salmani had been discharged from the hospital in the northern Iraqi Kurdish city of Arbil and had been on his way to Kirkuk when he was incarcerated
Drop the rod and step away witcher hands up!
for investigation, the officer said, speaking on condition of anonymity


... for fear of being murdered...


Dismissed provincial police chief Major General Abdul Karim al-Khazraji and Iraq's deputy interior minister have in recent weeks traded barbs over who was to blame for the jailbreak.

Khazraji was dismissed in the wake of the jailbreak, in which 16 security force personnel were killed.

The assault on the prison was claimed by al-Qaeda's front group the Islamic State of Iraq on October 12, after ISI announced in July a campaign to regain territory, target judges and prosecutors and free prisoners.
Posted by: Fred || 11/04/2012 00:00 || Comments || Link || [336069 views] Top|| File under: al-Qaeda in Iraq
Syria-Lebanon-Iran
Videos Show Syria Soldiers 'Kill Prisoners, Mutilate Bodies'
[An Nahar] A Syrian rights group on Saturday released videos of pro-regime fighters apparently killing prisoners and cutting ears from bodies, after a video showing rebels executing soldiers raised international concerns.

The Syrian Observatory for Human Rights, a

Britannia

-based watchdog, said it had received the videos after the images of rebels appearing to beat and kill captured troops sparked an international uproar.

"These videos were provided by activists following the broadcast the day before yesterday of a video showing atrocities committed by the rebels," the Observatory's director, Rami Abdel Rahman, told AFP.

"The regime has committed war crimes and crimes against humanity since the first day of the revolution, but these crimes cannot in any way justify crimes by the other side," he said.

One video, which Abdel Rahman said was filmed in July in the northwestern Latakia region, shows a man in military fatigues brandishing a severed ear and a knife, laughing at the camera.

"Here is the ear of a dog -- we will teach them a lesson," the man says, referring to the rebels battling against
Hereditary President-for-Life Bashir Pencilneck al-Assad


Leveler of Latakia...


's regime.

The video later shows seven mutilated corpses on the ground. Emerging from a group of fighters in military clothing, a man approaches one of the bodies and cuts off an ear, another man shouting: "Give his ear to the dogs!"

Another video, filmed in February in the southern Daraa province, shows fighters, some in civilian clothes and some in military uniforms, firing with automatic weapons at a group of men lying on the ground who they say are rebels.

"Here are the

gunnies

, the dogs, the unclean!" one man shouts in the video.

Rebel forces faced widespread criticism after a video was released that appeared to show them beating and executing soldiers after attacks on Thursday on checkpoints near the northwestern town of Saraqeb.

The video, also released by the Observatory, showed about 10 soldiers being beaten, then lined up on the ground and executed with automatic rifle fire.

The U.N. human rights


...which are often intentionally defined so widely as to be meaningless...


body said the video appeared to show a war crime and warned that "accountability will follow" for those who commit atrocities, while London,

Gay Paree

and Washington raised concerns.

"If we want a new democratic Syria that respects human rights, we cannot be silent about any crime, no matter who the perpetrator," Abdel Rahman said.

Posted by: Fred || 11/04/2012 00:00 || Comments || Link || [336070 views] Top|| File under: Govt of Syria
Syria rebels target key airbase before opposition talks
[Dawn] Syrian rebels said on Saturday that they had launched a major assault against a northern airbase used to deploy regime air power, on the eve of a crucial meeting to decide the future of the opposition.

The attack on the Taftanaz base, from where helicopter gunships raid opposition positions and rebel-held areas, comes after regime forces this week launched an unprecedented wave of air strikes in a bid to reverse rebel gains.

A video posted on the Internet said eight battalions were taking part in the attack, including the radical Islamist Al-Nusra Front, and showed a missile launcher mounted on the back of a pick-up truck firing on regime positions.

The Syrian Revolution General Commission (SRGC), a network of activists on the ground, said an operation had begun "to liberate the Taftanaz airbase".

The Syrian Observatory for Human Rights (SOHR), a

Britannia

-based watchdog, said "heavy fighting


... as opposed to the more usual light or desultory fighting...


" had broken out near the base, in Idlib province where rebels have made significant gains this week.

The rebels seized an air defence position at Duwila in Idlib earlier on Saturday, killing an army officer and

maimed

eight rebel fighters in the ensuing fighting, the Observatory said.

The rebels fled under attack from the air after seizing arms and ammunition from the post.

The rebels made other gains near Damascus


...The capital of Iran's Syrian satrapy...


by seizing a

cop shoppe

, a municipal building and a hospital in the town of Douma, northeast of the capital, after fighting that killed 21 soldiers, the Observatory said.

The fresh

festivities

came as Syria's political opposition prepared for key talks starting Sunday in Qatar, where the United States (US) is expected to push for a new umbrella organization to unite the country's fractured regime opponents.

Reports have emerged that Washington will press for an overhaul of the opposition and its main representative body, the Syrian National Council (SNC), with long-time dissident Riad Seif touted as the potential head of a new government-in-exile dubbed the Syrian National Initiative.

The SNC lashed out at US interference on Friday, accusing Washington of undermining the country's revolt and "sowing the seeds of division" by seeking the overhaul.

Washington denied it was trying to interfere, insisting it was simply seeking to ensure that more voices were heard.

The rebels consolidated their hold on the area Friday by forcing regime troops out of their last position, taking control of a key crossroads where the roads to commercial hub Aleppo


...For centuries, Aleppo was Greater Syria's largest city and the Ottoman Empire's third, after Constantinople and Cairo. Although relatively close to Damascus in distance, Aleppans regard Damascenes as country cousins...


from Damascus and from the Mediterranean coast meet.

Nationwide, 181 people were killed in violence on Friday, according to the Observatory, which relies on a network of activists and medics in civilian and military hospitals for its figures.

Posted by: Fred || 11/04/2012 00:00 || Comments || Link || [336067 views] Top|| File under: Govt of Syria
Who's in the News
35
[untagged]
5
Govt of Pakistan
4
Govt of Syria
2
al-Qaeda in Iraq
1
Ansar Dine
1
Arab Spring
1
Boko Haram
1
Govt of Iran
1
Govt of Sudan
1
Taliban
1
TTP
1
al-Qaeda
1
al-Qaeda in Arabia
1
al-Shabaab
Bookmark
E-Mail Me
The Classics
The O Club
Rantburg Store
The Bloids
The Never-ending Story
Thugburg
Gulf War I
The Way We Were
Bio
Merry-Go-Blog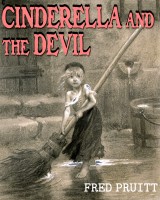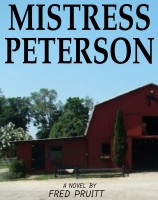 On Sale now!


A multi-volume chronology and reference guide set detailing three years of the Mexican Drug War between 2010 and 2012.

Rantburg.com and borderlandbeat.com correspondent and author Chris Covert presents his first non-fiction work detailing the drug and gang related violence in Mexico.

Chris gives us Mexican press dispatches of drug and gang war violence over three years, presented in a multi volume set intended to chronicle the death, violence and mayhem which has dominated Mexico for six years.
Click here for more information


Meet the Mods
In no particular order...


Steve White
Seafarious
tu3031
badanov
sherry
ryuge
GolfBravoUSMC
Bright Pebbles
trailing wife
Gloria
Fred
Besoeker
Glenmore
Frank G
3dc
Skidmark



Better than the average link...



Rantburg was assembled from recycled algorithms in the United States of America. No trees were destroyed in the production of this weblog. We did hurt some, though. Sorry.
35.175.107.142

Help keep the Burg running! Paypal: