-Lurid Crime Tales-
High Court Holds "Dog Fight" Over Fourth Amendment.
There may have been more talk about dogs at the U.S. Supreme Court than at the American Kennel Club Wednesday, as the justices heard arguments in two cases involving the state of Florida and drug-sniffing police dogs. Each dealt with the question of whether the use of drug-detecting canines to obtain probable cause for a subsequent search is itself an unreasonable search and a violation of the Fourth Amendment. Attorney Gregory Garre, representing the state of Florida in both cases, argued it is not.

"Are you for or against the dog this time?" Justice Scalia asked when Garre returned for the second case, Florida v. Harris.

"For it again, Your Honor," Garre replied.

In Florida v. Jardines, heard earlier in the day, Garre argued in defense of a "drug sniff" used by police in the Miami area to obtain probable cause for a warrant to search the home of Joelis Jardines, where they discovered more than 25 pounds of marijuana. Acting on a tip from a citizen "Crime Stopper," police took a Labrador retriever named Franky onto the suspect's property and up to the door of the house, where the dog signaled he had detected the odor or marijuana. The Florida Supreme Court ruled the evidence obtained in the search that followed was inadmissible, finding the warrantless sniffing at the defendant's door to be an "unreasonable government intrusion into the sanctity of the home."

Both Garre and Assistant Solicitor General Nicole Sharasky, appearing on behalf of the U.S. Justice Department in support of Florida, began their arguments by asserting that even in the home there is no reasonable expectation of privacy regarding contraband. The claim did not sit well with Justice Anthony Kennedy, who branded it a "circular argument."

"The argument we're having [is] about whether there is a reasonable expectation in society generally," he told Sharasky. "But this idea that, oh, well, if there is contraband, then all the -- all the rules go out the window, that's just circular, and it won't work for me, anyway. "



Ginsburg asked if that meant police could take a drug-detecting dog to the door of every house on a street or every apartment in a building.

"Your Honor, they could do that, just like the police could go door to door and to knock on the doors and hope that they will find out evidence of wrongdoing that way," Garre replied.

Garre said the police were trying to curb the production of marijuana in what he called an "epidemic of grow houses" that had become "a scourge to the community." He stressed that the sniffing was not a "physical invasion" of the home and argued that by walking with the dog up to Jardines's door, the police had no more violated Fourth Amendment rights than they do in a "knock and talk" procedure when seeking information about a crime in the neighborhood. Justice Ruth Bader Ginsburg asked if that meant police could take a drug-detecting dog to the door of every house on a street or every apartment in a building.

"Your Honor, they could do that, just like the police could go door to door and to knock on the doors and hope that they will find out evidence of wrongdoing that way," Garre replied. He added the police would effectively be prevented from doing that by "the restraint on resources and the check of community hostility."

Much of the morning's argument centered on the question of a homeowner's "implied consent," as recognized in custom and common law, for someone to approach the door of a home. Garre suggested the police presence at Jardines' door was no more intrusive than that of a door-to-door salesman or someone selling Girl Scout cookies. Justice Antonin Scalia was not buying that argument. Both the house itself and the resident's property surrounding it are protected from unauthorized searches he said.

"I think you cannot enter the protected portion of a home, which is called the curtilage, with the intention of conducting a search, that that is not permitted. I think our cases establish that," Scalia said.

"The reason for the officer going onto protected property, if he's going on just to knock on the door to sell tickets to the Policeman's Ball, that's fine. If he's going on to conduct a search, that's something else." The justices raised questions as to whether the right to approach someone's door applied to dogs as well as humans. Garre answered that the policeman is entitled to bring a dog with him as long the dog is on a leash. What if, asked Justice Ginsburg, there is a "no dogs allowed" sign on the lawn?

"I think that would be different," Garre answered. "Homeowners can restrict access to people who come up to their front door by putting gates or a sign out front."
Posted by: Fred || 11/03/2012 00:00 || Comments || Link || E-Mail|| [6472 views] Top|| File under:
-Signs, Portents, and the Weather-
New, lesser storm may hit East Coast next week
Forecasters say another messy -- and wintry -- storm may cause post-Election Day problems for an already weather weary East Coast.

But meteorologists add that it's six days out, so that's rather early to get too worried. The forecast could change before it hits late next week.

The National Weather Service's forecast center that watches winter storms put out a long-range notice Thursday, saying bluntly that a nor'easter is possible for the mid-Atlantic and New England.

Forecaster Bruce Sullivan says it wouldn't be as bad as Superstorm Sandy and isn't tropical. But it could include snow in interior New England and New York, beach erosion and high winds for areas hit by Sandy, and moderate or heavier rainfall.

"I wouldn't get too alarmed yet," Sullivan said. "But it's something we're going to be watching over the next few days and fine-tuning. Anything that could hamper clean-up efforts is something that could be watched."

The same European computer model that first noticed and correctly called Superstorm Sandy a week in advance has forecast this potential nor'easter to come along the East Coast and then hit, Sullivan said. Another computer model also said the same thing, but then lessened that chance, he said.

Posted by: Fred || 11/03/2012 00:00 || Comments || Link || E-Mail|| [6478 views] Top|| File under:
Africa North
Egypt Seizes 1.7 mil Documents Proving Jewish Ownership Of Cairo Assets
[Times of Israel] Two tons of papers, about to be shipped to Israel, grabbed by police in what Egyptian media call 'dangerous security breach'

Egyptian authorities confiscated some 1.7 million documents reportedly proving Jewish ownership of land and assets in Cairo. The documents were reportedly about to be shipped out of the country to Israel, in what the Egyptian daily Al-Ahram is calling "the most dangerous case of security breach in history."

The documents were found in 13 large cases, ready to be transported to Jordan and from there to Israel, Egyptian media reported Sunday.

Elaph, a Saudi-owned news site, reported that Egyptian police received notice that the packages were being held at a shipping company in the Nasser City district of Cairo. Upon arriving at the scene, police found over 1.7 million documents dating back to the 19th century, dealing with Jewish ownership of assets in Cairo. The documents, according to the security source speaking to the Saudi site, weighed over two tons.

According to Elaph, Egyptian President Mohammed Morsi is personally following the case
Preliminary investigations have revealed that the documents were supposed to be used in an Israeli lawsuit involving Jewish property lost in Egypt's 1952 revolution, the site reported. According to Elaph, Egyptian President Mohammed Morsi is personally following the case, which it said affects Egypt's national security.

The documents were reportedly stolen on December 16, 2011, from a Cairo research institution, the Institut d'Égypte, during public riots that erupted following president Hosni Mubarak


...The former President-for-Life of Egypt, dumped by popular demand in early 2011...


's ouster.

According to Al-Ahram, an unnamed senior member of former Mubarak's National Democratic Party (NDP) was involved in the efforts at smuggling the documents out of the country, in the service of a French-Jewish woman. Another man implicated by Al-Ahram is a Jewish Lebanese businessman named Robert Khalil Sarsaq, who also holds other nationalities. Elaph's source claimed that the two are suspected of having ties with the Mossad.

The source noted that some of the documents, containing Jewish ownership deeds for banks, companies and real estate, date back to 1863. The documents are now being held by Egypt's general prosecution.

Israel's Deputy Foreign Minister Danny Ayalon recently launched a campaign encouraging Jewish refugees from Arab states to come forward and present testimonials of the circumstances that led them to flee their countries of origin.

Egypt's Jewish community numbered some 75,000 before the founding of Israel in 1948. By 1957, only several thousand Jews were left in the country; most of the others had fled under Arab pressure, according to contemporary accounts.

In 2009, the government of Prime Minister Benjamin Netanyahu established a national advisory council to examine Jewish claims of lost property in Arab countries, but the council was moved from the Justice Ministry to the Pensioner Affairs Ministry, and did little to register property claims.
Posted by: trailing wife || 11/03/2012 00:00 || Comments || Link || E-Mail|| [6472 views] Top|| File under:
Africa Subsaharan
More Kenyans Arrested Over Murder of Venezuelan Diplomat
More Kenyans charged in murder of Venezuelan diplomat in Nairobi. An odd incident ... according to news sources it was caused by bad handling of the staff and reprisal layoffs of locals. But rumors circulate that more was involved ... and the diplomat had a romantic liason right before her death.
Posted by: Raider || 11/03/2012 00:00 || Comments || Link || E-Mail|| [6473 views] Top|| File under:
Economy
Unemployment Rate Rises to 7.9, Black Unemployment Rises to 14.30%
The number of unemployed in the US rose from 12,088,000 in September to 12,258,000 in October. An increase of 170,000. That almost perfectly offsets the increase in non farm payrolls (+171,000).

And the duration of unemployment 27 weeks and over rose to 40.6%.

The employment to population ratio rose in October to 58.8, but still remains at a level near the beginning of the "Reagan Recovery."

The unemployment rate among blacks/African Americans rose to 14.30%. There will be no joy in the Black/African American community over this pitiful unemployment rate.

On the wage front, changes in hourly earnings rose 1.6% (Year over Year), far below the Bush years. In fact, the rate fell in 2009 and has remained in the doldrums since.

Graphs on these statistics are available at the site
Posted by: Au Auric || 11/03/2012 00:00 || Comments || Link || E-Mail|| [6475 views] Top|| File under:
Home Front: Politix
Bloomberg Wouldn't Let Guard Into Brooklyn Over Their Possession of Guns
A Philly.com report tells us that "National Guard plays key role in N.J. relief efforts." The LA Times has reported that "More than 10,000 National Guard troops in 13 states have been mobilized to assist in the response to Hurricane Sandy, including more than 2,200 who are assisting with recovery efforts in New York." Guard troops are also in New York City to some degree (Mayor Michael Bloomberg says "We have 13 distribution sites opened, staffed by National Guard members"), including hard-hit Staten Island.

But at least as of Thursday, according to Brooklyn Borough President Marty Markowitz, as reported by Eli Rosenburg at the the Brooklyn Paper, which calls itself the borough's "leading news media," the mayor has refused a request to allow the Guard into the borough. Based on resource deployment priorities, the Mayor's refusal could be justified.


Bloomberg: The National Guard in Coney is a bad idea

Mayor Bloomberg has snubbed Borough President Markowitz's impassioned plea to bring the National Guard to Hurricane Sandy-scarred Brooklyn — arguing that approving the Beep's request would be a waste of federal manpower and turn the borough into a police state.

"We don't need it," Mayor Bloomberg said on Wednesday during a press update on the city's ongoing Hurricane Sandy cleanup. "The NYPD is the only people we want on the street with guns."

Markowitz demanded the National Guard's help just an hour before Bloomberg's press conference, claiming that the NYPD and FDNY are "brave — but overwhelmed" by all the challenges Sandy brought when it visited the borough on Monday night: flooding, power outages, and looting.

"All of our resources have been stretched to the limit," Markowitz said. "In the name of public safety we need to send more National Guard personnel into Coney Island, Manhattan Beach, Gerritsen Beach, Red Hook, and any other locations."

Markowitz hopes that the sight of an armed soldier would deter criminal activity in the still-unaccessible evacuation zones — such as the rash of break-ins that took place in Coney Island hours after Sandy kissed the borough goodbye — but the Mayor said the NYPD was more than capable of handling the job.

"There are plenty of locations upstate and in surrounding states where they don't have a police department the size of New York and they can use help [from the National Guard]," said Bloomberg.

Markowitz said he was surprised by the Mayor's response, but was sticking to his guns.

"We stand by our statement 100 percent," said Markowitz spokesman John Hill. "We hope the governor will listen to our request."

Posted by: Sherry || 11/03/2012 12:42 || Comments || Link || E-Mail|| [6482 views] Top|| File under:
International-UN-NGOs
UN Representative Calls For Establishing A 'World Capital'--In Islamic Istanbul
The world needs a global capital
and it should be the capital of Islamic Turkey, Istanbul,


Nah, try Dar-es-Salaam in Tanzania...

according to a UN special representative. Richard Falk,


... the former Princeton academic recently condemned by the British government for his unacceptable antisemitic remarks...

the United Nations Special Rapporteur on Palestinian human rights, wrote a Nov. 1, 2012, opinion piece for the controversial al Jazeera English site calling for a "global capital" because of integration "by markets, by globally constituted battlefields,


What on earth does that mean, when it's at home?

by changing geopolitical patterns."


In none of which is Istanbul anything more than a regional player. Perhaps that is why the honourable rapporteur suggested it, the modern version of building Washington, DC in a swamp... or perhaps the price of real estate is falling, trailing below-replacement birthrates, which means quaint old Ottoman palaces will be gotten cheaply by the new capitol bureaucrats.

Maybe it's to give a sense of continuity to the UN. Remember, Istanbul used to be the capital of the Byzantine Empire, which in its later years was approximately as effectual as the UN. In its early years it claimed world dominion, just like the UN. Perhaps they're thinking of changing the city's name again, maybe to Kofiannannople or Bankimoonabad or even Daghammarskjoldberg.

With our luck it would be named 'Obamabull'...

While Turkey is a longstanding U.S. ally and a member of NATO, its nearly 80 million population is 99.8 percent Muslim, according to the CIA Factbook. Its Prime Minister Recep Tayyip Erdogan has had several run-ins with Israel over access to Gaza. In March, he urged Israel to "stop the brutal attack against Palestinians and stop the massacre and bloodshed."


The man does like to hear himself talk...

The U.S. Embassy in Turkey sent out an "emergency message" for U.S. citizens in September warning of "a planned anti-American march/protest" in Istanbul. The march was tied to protests against the YouTube video claimed by critics to be anti-Islamic. "The Department of State strongly recommends avoiding the march/protest location as well as any other large crowds that may gather in Istanbul to protest against the controversial video that has created other demonstrations throughout the world," explained the warning.

Falk recommended what al Jazeera called a "modest proposal" that should move the world past "the persisting tendency is to view the hierarchy of global cities from a West-centric perspective: London, New York, Paris, Los Angeles placed in the first rank."


Whatever happened to New York City? Or Tokyo which, granted, is only in the West if one keeps going, but those of us in the West are aware that it is one of the world's leading cities.

Along with his UN duties, he is the Albert G. Milbank Professor Emeritus of International Law at Princeton University and Visiting Distinguished Professor in Global and International Studies at the University of California, Santa Barbara.


Distinguished. Yes, of course. What a reflection on the institutions which employ him.
Posted by: Fred || 11/03/2012 00:00 || Comments || Link || E-Mail|| [6475 views] Top|| File under:
Israel-Palestine-Jordan
Christian leaders spar over IDF enlistment
[Ynet] Conference allegedly encouraging young Christians to serve in IDF leads to boycott, death threats and police complaints, but volunteers could be more satisfied with their service

The issue of the enlistment of Christians in the IDF has sparked unexpected tensions in Israel's Arab Christian community.

The head of the Council of Arab Orthodox Community Dr. Azmi Hakim on Tuesday filed a police complaint claiming he received death threats after voicing opposition to the recruitment of Christians following a conference in Nazareth Illit.

He later said he has no problem with those who choose to join the army but remains opposed to the idea.

Threats were apparently also made against other members of the community who promote enlistment, according to Defense Ministry official Haim Ben-Ami.

The affair began early last month during a conference which was attended by Defense Ministry representatives as well as Nazareth Illit Mayor Shimon Gabso and Reverend Jubrail Nadaf.

During the conference, Christian teens were encouraged to join the IDF which sparked uproar among

holy man

s and members of the Christian community council.



Data show that 18% of Christians in Israel volunteer for National Service, the director of the National Service Directorate, Sar-Shalom Jerby, said. "Of the 3,000 Arabs volunteering for National Service 570 are Christians," he said.

They called to boycott Nadaf claiming he does not represent them. "We will not let anyone sully the community's name by recruiting Christians to the IDF or National Service. We must fight this," one councilman said.

Reverend Nadaf said, "I am not responsible for what was said at the conference. Anyone who says otherwise is inciting against me as a religious figure and will pay for it in court." Nadaf filed a police complaint against the council citing defamation.

Data show that 18% of Christians in Israel volunteer for National Service, the director of the National Service Directorate, Sar-Shalom Jerby, said. "Of the 3,000 Arabs volunteering for National Service 570 are Christians," he said.

"There is some opposition to National Service in the Arab community," Jerby added. "Some treat the volunteers as traitors. At times they are even attacked."

'I love helping my community'
While the community's leaders continue to quarrel over the matter, it appears that the young Israeli Christians embrace the opportunity to serve their communities.

"I volunteer at a school in the village and am very satisfied with my service because I'm helping my community," said 19-year-old Jana.

"All the people who are against it don't understand what we contribute. In the beginning, those who weren't happy with my decision created problems for me but I've proven myself."

Another young Christian said she volunteers at a cultural institute and is happy she is able to help others. "I'm thinking about also serving in the IDF because I'm an Israeli citizen and want to contribute to the country," she said.

One volunteer said she is determined to continue her service despite receiving threats. "It made me want to stop but my parents supported me and gave me strength. It made me go on without being scared of all the threats. I never expected Christian religious figures to stoop so low because of the conference, which is hardly something new."

The Nazereth Illit Municipality said in response, "The event was a tribute to Christian soldiers serving in the IDF and performing National Service. It was not aimed at recruiting more Christians to the IDF."

The Defense Ministry said, "We will not tolerate threats or attacks against those who promote enlistment. They will receive our support."
Posted by: trailing wife || 11/03/2012 00:00 || Comments || Link || E-Mail|| [6496 views] Top|| File under:
Who's in the News
53
[untagged]
4
Salafists
3
Govt of Syria
2
Hezbollah
1
Abu Sayyaf
1
Arab Spring
1
PFLP-GC
1
Lashkar e-Jhangvi
1
Taliban
1
Boko Haram
1
Hamas
Bookmark
E-Mail Me
The Classics
The O Club
Rantburg Store
The Bloids
The Never-ending Story
Thugburg
Gulf War I
The Way We Were
Bio
Merry-Go-Blog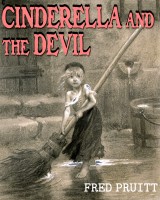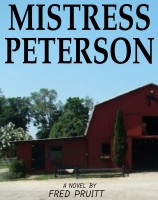 On Sale now!


A multi-volume chronology and reference guide set detailing three years of the Mexican Drug War between 2010 and 2012.

Rantburg.com and borderlandbeat.com correspondent and author Chris Covert presents his first non-fiction work detailing the drug and gang related violence in Mexico.

Chris gives us Mexican press dispatches of drug and gang war violence over three years, presented in a multi volume set intended to chronicle the death, violence and mayhem which has dominated Mexico for six years.
Click here for more information


Meet the Mods
In no particular order...


Steve White
Seafarious
Pappy
lotp
Scooter McGruder
john frum
tu3031
badanov
sherry
ryuge
GolfBravoUSMC
Bright Pebbles
trailing wife
Gloria
Fred
Besoeker
Glenmore
Frank G
3dc
Skidmark
Alaska Paul



Better than the average link...



Rantburg was assembled from recycled algorithms in the United States of America. No trees were destroyed in the production of this weblog. We did hurt some, though. Sorry.
3.236.107.249

Help keep the Burg running! Paypal: