Africa Horn
Sudan says US reneged on promise to lift curbs
KHARTOUM: Sudan has accused the US of reneging on commitments to remove sanctions, after Washington extended the 15-year-old trade restrictions.


But Sudan reneged n their promise to play fair with those they define as not-Us. Consequences, guys.

Then-president Bill Clinton imposed the embargo in 1997 over Sudan's support for international terrorism, efforts to destabilize neighboring governments, and human rights violations. President Barack Obama has approved the sanctions for another year, saying the actions of the Sudanese government "continue to pose an unusual and extraordinary threat to the national security and foreign policy of the United States."


You guys will just have to try harder. Make us happy and perhaps next year President Romney will listen to you bleat. Then again, maybe not...

This year's sanctions renewal came one week after Sudan accused Israel of sending four radar-evading aircraft to strike a military factory, which exploded and burned in the heart of Khartoum at midnight on Oct. 23.

Sudan's Foreign Ministry called the US sanctions "basically political," with the aim of hindering the country's development. It said the embargo benefits armed rebel groups while violating international law.

"Many times the American administration agreed that Sudan is meeting its commitments but they are always retreating from their promises to remove the sanctions," the ministry said in a statement. "The Sudanese government repeats its strong rejection of the sanctions renewal and strongly condemns the behavior of the American administration."

From 1991 to 1996 Sudan hosted Al-Qaeda leader Osama Bin Laden, who was killed in Pakistan by US Navy SEALS last year.

The US State Department continues to list Sudan as a state sponsor of terrorism but, in a July report, said Khartoum was "a cooperative counterterrorism partner" last year.

Except for Hamas, the government "does not openly support the presence of terrorist elements within its borders," the report said.


Though until recently they happily hosted an Iranian weapons factory, whose output was transshipped to all sorts of interesting places.

It added that Sudan maintains a relationship with Iran, another terrorism sponsor.


Friends in need are friends indeed, or so 'tis said.

The sanctions limit access to external financing for Sudan's indebted economy, which lost the bulk of its export revenue when South Sudan separated in July last year with most of the country's oil production.
Posted by: Steve White || 11/03/2012 00:00 || Comments || Link || E-Mail|| [10793 views] Top|| File under:
Africa North
Benghazi: CIA Timeline of Attack Called Into Question
Bret Baier reported last night, that Fox had NOT been invited to the CIA briefing. Remember, they also weren't invited to the State Department briefing a couple of weeks ago.


Despite a carefully narrated version of events rolled out late this week by the CIA claiming agents jumped into action as soon as they were notified of calls for help in Benghazi, security officials on the ground say calls for help went out considerably earlier -- and signs of an attack were mounting even before that.

The accounts, from foreign and American security officials in and around Benghazi at the time of the attack, indicate there was in fact a significant lag between when the threat started to show itself and help started to arrive.

According to the CIA, the first calls for assistance came at 9:40 p.m. local time from a senior State Department official at the U.S. Consulate in Benghazi, to the CIA annex about a mile away.

But according to multiple people on the ground that night, the Blue Mountain Security manager, who was in charge of the local force hired to guard the consulate perimeter, made calls on both two-way radios and cell phones to colleagues in Benghazi warning of problems at least an hour earlier. Those calls allegedly went to local security contractors who say that the CIA annex was also notified much earlier than 9:40 p.m. U.S. military intelligence also told Fox News that armed militia was gathering up to three hours before the attack began.

One source said the Blue Mountain Security chief seemed "distraught" and said "the situation here is very serious, we have a problem." He also said that even without these phone and radio calls, it was clear to everyone in the security community on the ground in Benghazi much earlier than 9:40 p.m. that fighters were gathering in preparation for an attack.
This is beginning to match some details in The Times' Libyan Guards Recount What Happened in Benghazi
Many of these security contractors and intelligence sources on the ground in Benghazi met twice a week for informal meetings at the consulate with Blue Mountain and consulate staff, and at times other international officials. They were all very familiar with security at the consulate -- and said the staff seemed "complacent" and "didn't seem to follow the normal American way of securing a facility."


Whose fault is that? We put staff into a dangerous post and said staff don't take the danger seriously. Why?


Both American and British sources say multiple roadblocks set up by fighters believed to be with Ansar al-Sharia were in place in Benghazi several hours before the 9:40 p.m. timeline and that communications also alluded to "heavily armed troops showing up with artillery." Fox News was told by both American and British contacts who were in Benghazi that night that the CIA timeline rolled out this past week is only "loosely based on the truth" and "doesn't quite add up."

Fox News was also told that the local guard force meant to protect the consulate perimeter "panicked" and didn't know what to do as the attackers took up positions. Sources say other guards simply "walked away".


They weren't being paid enough to die. That's the major problem with contracting your security to poorly-paid locals.


One former Special Op now employed by a private company in Benghazi said that even the safe room wasn't properly set up. He said "the safe room is one of the first measures you take" and that he is "not sure how you can set a safe room without fire suppression and ventilation in case of fire." He also said, "Ambassador Stevens would likely be alive today if this simple and normal procedure was put into place."


The consulate was a former private residence. Not sure why it was picked, but perhaps the lackadaisical attitude about training the staff extended to fortifying the consulate.


As details emerge of serious security issues before the attack on Sept. 11, Fox News is also beginning to hear more frustration from sources both on the ground in Benghazi and in the U.S. Multiple British and American sources insist there were other capabilities in the region and are mystified why none were used. Fox News was told there were not only armed drones that monitor Libyan chemical weapon sites in the area, but also F-18's, AC-130 aircraft and even helicopters that could have been dispatched in a timely fashion.
British intelligence sources said that unarmed drones routinely flew over Benghazi every night in flight patterns and that armed drones which fly over chemical sites, some a short flight from Benghazi, "were always said to be on call." American sources confirmed this and questioned "why was a drone armed only with a camera dispatched?"

Another source added, "Why would they put a ragtag team together in Tripoli as first responders? This is not even what they do for a living. We had a first responder air base in Italy almost the same distance away." Despite the team arriving from Tripoli that night, sources said sufficient American back-up never came.


I'm detecting a pattern here. It's about attitude. The people in charge hoped and wished problems wouldn't develop, as opposed to planning to handle problems, and so the staff, the building and the resources were all put in place on a hope and a wish.


British sources on the ground in Benghazi said they are extremely frustrated by the attack and are still wondering why they weren't called for help. "We have more people on the ground here than the Americans and I just don't know why we didn't get the call?" one said.
Good question. Here's another good question: you heard the gunfire. Did you think about responding on your own? Or at least asking your superiors if you could help?

Our two ex-SEALs ran to the sound of gunfire.
Both American and British sources said, at the very least, the security situation on the ground and the lack of proper response were the result of "complete incompetence." The covert team that came in from Tripoli was held up at the Benghazi airport for more than three hours by Libyan officials. Sources said the team notified officials in Washington that they were being delayed within 30 minutes of their arrival.


That's a point that needs to be explained. Were the 'officials' in cahoots with the attackers?


They also point out that these questions "don't even address the military capabilities of our United Nations ally Turkey, who (has) forces available a similarly short flight away." Fox News has learned that Turkey had a number of embassy staff in town the night of the attack and that the Turkish consul general met with Ambassador Stevens in Benghazi the night he and the three other Americans were killed.

One source asked, "Were the Turks not warned? What forces were available from our ally Turkey? Especially since they had officials there in Benghazi also and had to be concerned ... and where was the U.N. in all of this?"
Posted by: Sherry || 11/03/2012 12:07 || Comments || Link || E-Mail|| [10796 views] Top|| File under:
Benghazi: US Eyed Moving Consulate to CIA Annex, Cable Says
The U.S. mission in Benghazi, at an "emergency meeting" less than a month before the Sept. 11 attack, drafted a contingency plan to suspend operations as security deteriorated -- and in the near-term, recommended that consulate operations be moved to the CIA annex about a mile away, according to a classified cable reviewed by Fox News.

The State Department's senior representative at the consulate told those at the Aug. 15 meeting that the security situation was "trending negatively" and reported "this daily pattern of violence would be the 'new normal' for the foreseeable future, particularly given the minimal capabilities" of the Libyan security forces.

With no apparent reason to believe conditions would improve, the cable notified the office of Secretary of State Hillary Clinton that the "Emergency Action Committee" was updating "Post's tripwires in light of the deteriorating security situation ... to include a 'suspension of operations' section."

The term "tripwire" refers to lines in the sand which, if crossed, cover personnel levels, security measures, and in this case, the extreme step of suspending operations.

The cable marked "SECRET" also said, of the possibility of moving the consulate operations: "Mission personnel could co-locate to the Annex (CIA outpost) if the security environment degraded suddenly. ... (There was agreement) to formal weekly meetings to discuss the security environment. ... In the longer term, we believe formal collocation with the (Annex) will greatly improve our security situation."

The warnings reflected a grave concern among officials on the ground that the Libyan militia charged with protecting the consulate had been compromised, perhaps even infiltrated by extremists.

Summarizing the Aug. 15 meeting, the cable sent the following day reported that "certain sectors of the 17 February Brigade were very hesitant to share information with the Americans, but as the largest brigade they acted as a buffer for the Mission against some of the more anti-American, Islamist militias in town." The brigade was charged with protecting the consulate.

Moving the consulate operations to the CIA annex might not have ultimately saved the four Americans, including U.S. Ambassador Chris Stevens, who died in the Sept. 11 strike. The annex ended up coming under fire and was the site where two of the four Americans were killed.

But the concerns in the cable -- which also warned Washington that the consulate could not be protected in the event of a "coordinated attack" and that "approximately ten Islamist militias and AQ training camps" were known to operate within Benghazi -- are further evidence that the U.S. mission in eastern Libya repeatedly warned Washington that they were a target.

The reference in the cable to the February 17 Brigade was significant.
This week, new documents recovered from the Benghazi compound by Foreign Policy magazine further support the classified cable's prescient warning that the Libyan militia was compromised. In the early morning hours of Sept. 11, the consulate staff believed they were under surveillance. A document found by the magazine stated "this person was photographing the inside of the U.S. special mission and furthermore ... this person was part of the police unit sent to protect the mission."

This reporting is consistent with an online post from Sean Smith, an avid gamer, shortly before the consulate was overrun by terrorists and Smith was killed. As reported by Wired magazine shortly after the attack, Smith wrote: "Assuming we don't die tonight. We saw one of our 'police' that guard the compound taking pictures."

Days after the attack, an intelligence source on the ground in Libya told Fox News: "One thing for sure is that the 17 Brigade was nowhere to be found and the Americans were left on their own in the assault." On a scale of 1 to 10, 10 being very bad, the intelligence source said the consulate security was "A 10 -- total security failure. Benghazi was known to be a major area for extremist activities. Militias' loyalty is easily bought and sold. Deals with militia leaders are worth nothing."

The cable also shows the consulate staff and CIA leadership in Benghazi agreed to work hand-in-glove, which included reviewing "emergency action plans" and addressing areas of collaboration.

Fox News asked the State Department to respond to a series of questions about the Aug. 16 cable, including who was specifically charged with reviewing it and whether action was taken by Washington or Tripoli. Fox News also asked, given the specific warnings and the detailed intelligence laid out in the cable, whether the State Department considered extra measures for the consulate in light of the anniversary of the Sept. 11, 2001, attacks -- and if no action was taken, who made that call.

Fox News first reported on its review of the classified cable on Oct. 31.
Given the detailed intelligence and emergency planning presented to the State Department by its own staff, the cable raises more questions about the administration's initial assessment that a demonstration linked to an anti-Islam film was responsible.

The State Department press office told Fox News that they could not comment, citing the classified nature of the cable.

"An independent board is conducting a thorough review of the assault on our post in Benghazi," Deputy Spokesman Mark Toner said in written statement. "Once we have the board's comprehensive account of what happened, findings and recommendations, we can fully address these matters."
Posted by: Sherry || 11/03/2012 11:58 || Comments || Link || E-Mail|| [10795 views] Top|| File under:
Europe
German quits 'unhygienic, drug-using' Taliban
The former fighter also complained of the unhygienic conditions in the war-torn lands of Pakistan's Waziristan province and Afghanistan that left him infected with hepatitis, and which were, in his opinion, "incompatible with the teachings of the Koran".

The unflattering portrayal of life in the Taliban came in a statement made by Thomas U. during his trial in Berlin for involvement in a foreign terrorist group.

The 27-year-old had travelled to Waziristan with his wife in the autumn of 2009 with the intention of freeing the area from the "infidel occupiers" after the couple had converted to Islam.

On encountering their Taliban recruiters they had to hand over £4,000 they had raised in Germany through fraud as a donation to a cause which promised to conquer the whole of Afghanistan in a year.

But Thomas U. soon became disheartened, especially after seeing the remains of three fellow Germans killed by Pakistani army shelling.

"The sight of their badly mangled bodies moved me," he said. "I was scared and I wanted to get out. Waziristan was not what I was looking for." Underlying his dislike of his new life was the Taliban propensity to use drugs, and their "macho" attitude to women. In one case a Taliban fighter went to the German widow of a dead comrade and told her that she would marry him. The proposal was made without any consultation with her, "as if she was just an object" said Thomas U. in his statement.

In September 2010 the couple fled Pakistan and made their way to Turkey, where they were arrested.

Thomas U., has since turned his back on radical Islam and lets his wife "dress anyway she wants".

"I regret leaving Germany and regret my crimes," he told the court.
Posted by: tipper || 11/03/2012 16:30 || Comments || Link || E-Mail|| [10795 views] Top|| File under:
Fifth Column
Standard Chartered Close To Deal On Iran Transfers
[Jerusalem Post] London Bank agrees to pay New York regulators fine to prevent license being revoked over its hidden Iran transactions.

Standard Chartered is close to wrapping up discussions to resolve US investigations into its Iran-linked transactions and nearing agreement on a fine in the $300-million range, mirroring a much-publicized state settlement over similar allegations, according to four people familiar with the matter.

The London-based bank agreed in August to pay New York's banking regulator $340 million after that authority filed a surprise order accusing the bank of hiding some $250 billion worth of transactions with Iran.

In bringing its case in August, the New York Department of Financial Services broke away from other authorities also investigating the transfers, including the Manhattan District Attorney, the US Treasury Department, the New York Federal Reserve and the Justice Department.

Standard Chartered has been in talks recently to resolve the remaining probes through a joint settlement, the sources said. Authorities have discussed additional fines similar to the previous settlement, but have not yet agreed on a specific number with the bank, these people said.

The bank's finance director said earlier this week it was aiming for a final settlement by the end of the year. Negotiators are hammering out the final language of that settlement, the sources said.



Lawsky's order also hinted at potential issues involving sanctioned countries other than Iran, including Libya, Myanmar and Sudan.

Some sticking points remain, including whether the bank will be subject to separate monitoring requirements from the New York Federal Reserve in addition to those it already agreed to with the state banking regulator and what the exact terms of any such review would be, one person said.

Representatives of the bank and the US authorities concerned either declined to comment or did not immediately respond to a request for comment.

In reaching the earlier settlement, New York banking superintendent Benjamin Lawsky based his case on accusations the bank systematically stripped information from $250 billion worth of wire transfers linked to Iran.

The stripping helped disguise the identity of the parties.

Traditionally, federal authorities have only based their settlements on the amount of transfers that directly breached sanctions, not necessarily on transfers that just involved the doctoring of information to disguise the parties.

The size of the penalty under discussion is surprising to some because the other agencies appeared to initially be looking at a smaller dollar amount. Federal officials said in the past the actual sanctions-busting transactions in the Standard Chartered case were closer to $20 million, which potentially signaled a much smaller case.

It is unclear which charges the authorities might be using to arrive at a larger figure, but state prosecutors at the New York District Attorney's office may have more leeway than the Department of Justice and the Treasury Department to levy tougher penalties, two people familiar with the matter said.

Lawsky's order also hinted at potential issues involving sanctioned countries other than Iran, including Libya, Myanmar and Sudan. Such additional misconduct could be part of a larger settlement.
Posted by: trailing wife || 11/03/2012 00:00 || Comments || Link || E-Mail|| [10793 views] Top|| File under:
The Grand Turk
Report: Erdogan to visit Gaza, wants Abbas to join him
[Ynet] Turkish Prime Minister Recep Tayyip Erdogan announced he plans to visit the

Gazoo

Strip, Turkey's Today Zaman newspaper reported.

According to the report, Erdogan told

news hound

s that his administration is in contact with

Gazoo

authorities to coordinate the visit. He noted that he asked Paleostinian President the ineffectual Mahmoud Abbas


... a graduate of the prestigious unaccredited Patrice Lumumba University in Moscow with a doctorate in Holocaust Denial...


to accompany him on the visit and that the latter "responded warmly to the offer."


Ma'an adds that the date for the visit is not set, but will be "soon", and Turkish Prime Minister Erdogan went on to trash talk Israel, as if he were a big shot on whose words all hang.
Posted by: trailing wife || 11/03/2012 00:00 || Comments || Link || E-Mail|| [10793 views] Top|| File under: Hamas
Israel-Palestine-Jordan
Hamas PM blasts Palestinian leader over TV remarks
[Ynet] Ismail Haniyeh
...became Prime Minister after the legislative elections of 2006 which

Hamas, always the voice of sweet reason,

won. President Mahmoud Abbas dismissed Haniyeh from office on 14 June 2007 at the height of the Fatah-Hamas festivities, but Haniyeh did not acknowledge the decree and continues as the PM of Gazoo while Abbas maintains a separate PM in the West Bank...
says Abbas' remarks suggesting PA is willing to change longtime territorial demands are 'extremely dangerous'

Hamas' prime minister criticized the Paleostinian president for comments given to the Israeli media, alleging that they contradict longtime Paleostinian territorial demands.

Ismail Haniyeh said Friday that the ineffectual Mahmoud Abbas


... a graduate of the prestigious unaccredited Patrice Lumumba University in Moscow with a doctorate in Holocaust Denial...


' remarks, aired the previous night on Israel's Channel 2, were "extremely dangerous."


Abbas was speaking about the borders of a future Paleostinian state and said that the West Bank,

Gazoo

and east Jerusalem are Paleostine -- and the rest is Israel.

Hamas PM said that while he would like to see his birthplace -- Safed, a city in northern Israel -- he does not want to live there.

The fate of refugees who fled, or were forced to flee their homes in the wake of Israel's creation in 1948, is on one of the most emotional issues at the heart of Israel-Paleostinian conflict.

Haniyeh was not the only one to criticize Abbas. According to The Guardian, Paleostinian activists from across the Paleostinian political spectrum also denounced their president for saying he would ensure there was "never" be a third intifada.

They also railed against what they perceived as him "giving up his right of return" to his Israeli birthplace.

Hamas politburo member Izzat Rishek told the British paper that Abbas' statement "Does not express the opinion of the Paleostinian people... the Paleostinian refugees' right to return to their cities, villages and homes from where they were forcibly expelled is holy. It is not a bargaining chip."

The Paleostinian people, he stressed "Will never drop even one particle of the soil of Paleostine... Mr. Abbas' statement doesn't shock only Paleostinians but all Arab people."
Posted by: trailing wife || 11/03/2012 00:00 || Comments || Link || E-Mail|| [10793 views] Top|| File under:
Syria-Lebanon-Iran
Report: IDF transmitter found in Lebanon
[Ynet] A transmitter was found in Southern

Leb

Wednesday, Lebanese media reported.

According to a security official, the transmitter measures climate conditions for the IDF but is suspected to be also used for sending signals to Israeli drones.


And don't forget the spy squirrels freely roaming throughout Iran.
Posted by: trailing wife || 11/03/2012 00:00 || Comments || Link || E-Mail|| [10793 views] Top|| File under:
PFLP-GC says Palestinian brigade in Syria 'dangerous'
[Ma'an] A Paleostinian faction in Syria aligned with
Hereditary President-for-Life Bashir Pencilneck al-Assad


Trampler of Homs...


said Friday that reports of a rebel-formed Paleostinian brigade to challenge their authority was a "dangerous development."

Syrian rebels said on Wednesday they had begun arming Paleostinians to establish the Liwa al-Asifah (the Storm Brigade) to wrest control of Damascus


...Home to a staggering array of terrorist organizations...


' Yarmouk refugee camp.

The largest Paleostinian camp in Syria, Yarmouk is largely under the control of the
Popular Front for the Liberation of Paleostine - General Command. Rebels accuse the faction of attacking them and cracking down on dissent against Assad.

PFLP-GC politburo member Hussam Arafat said on Friday that arming anti-Assad Paleostinians would constitute a real danger to all Paleostinians living in Syria.

Paleostinian officials insist that refugees in Syria are not involved in the deadly war rocking the country, citing security concerns for the vulnerable refugee population if they are perceived to take sides.

But Syria's uprising has split Paleostinian loyalties, with many ordinary Paleostinians sympathetic to the uprising by their fellow Sunnis, and others recalling the Syrian government's long-support for Paleostinians.

Divisions over arming camps

Arafat said the PFLP-GC was protecting Paleostinian refugee camps with local brigades to fend off "terrorist attacks."

The faction's involvement in armed brigades has drawn the criticism of other Paleostinian

politicians

.

Senior Fatah official in Damascus Mohamed Abu al-Qasim said Thursday he continued to reject PFLP-GC's arming of local committees, "as they will do more harm than good." Al-Qasim also denied the rebels' touting of a Paleostinian brigade as a "media fantasy".

"We are still suffering from the militarization of the Paleostinian refugee camps in

Leb

, but we in Syria for 60 years have stayed away from political and armed disputes inside Paleostinian refugee camps," he told Ma'an.

In August, the director of the PLO's politburo in Damascus Anwar Abdul-Hadi blamed the PFLP-GC for drawing deadly attacks on Yarmouk camp by arming Paleostinians.

"We reject this completely because our protection is the responsibility of the state of Syria, and we are only guests there," he said.

Even within the group,

bigwig

s have protested Secretary-General Ahmad Jibreel's open support for President Assad. Six members of PFLP-GC's central committee were reported in August to have resigned in protest.

In his comments on Friday, the PFLP-GC official echoed rhetoric from the Assad regime, blaming rebel fighters for a foreign-controlled plot.

Their announcement of a Paleostinian brigade demonstrates a Zionist plot, which will involve Paleostinians in the conflict and result in their deportation from Syria, Arafat said.

Syria is home to nearly 500,000 UN-registered Paleostinian refugees. An additional 120,000 Paleostinians reside in Syrian cities.

In August, Paleostinian official Muhammad Shtayyeh said around 400 Paleostinians had been killed in the internal conflict, although that figure is estimated to have significantly increased in recent months.

The UN agency for Paleostinian refugees said shelling of the Husseiniyah neighborhood of Damascus killed eight Paleostinian refugees on Sunday, six of whom were reported to be children playing in a public playground.

On Monday, another refugee who had gone missing was found dead, and four Paleostinian relatives were among the casualties of a minibus

kaboom

near Damascus, UNRWA said.
Posted by: trailing wife || 11/03/2012 00:00 || Comments || Link || E-Mail|| [10793 views] Top|| File under: PFLP-GC
Jordanian Jihadist Lived to Die in Syria
[An Nahar] The widow and children of Salafist Mahmoud Abdelal, who

went kaboom!"

in Syria last month, were all ears as his proud but grieving mother described his commitment to jihad.

His story is particularly timely, given that U.S. Secretary of State Hillary Clinton
... sometimes described as The Liberatress of Libya and at other times as Mrs. Bill, never as Another Charles Evans Hughes ...
urged the Syrian opposition on Wednesday to resist efforts by Islamist "extremists" to hijack the revolution to oust
Hereditary President-for-Life Bashir Pencilneck al-Assad


The Scourge of Hama...


Four boys and a girl, the oldest only 10, gathered around their mother, Khadijah Tahawi in a humble house in one of the most underprivileged parts of Baqaa, Jordan's largest Paleostinian refugee camp north of Amman.

Hind Hassan, 50, pulled herself together as she spoke of Mahmoud, one of scores of Jordanian Salafists


...Salafists are ostentatiously devout Moslems who figure the ostentation of their piety gives them the right to tell others how to do it and to kill those who don't listen to them...


said to have gone to neighboring Syria to fight, with at least 13 reportedly killed.

"My son was very very religious. He started reciting the Koran when he was 10. He never stopped dreaming of jihad," Hind told Agence

La Belle France

Presse as of one of the children cried.

After graduating from a vocational training center in Amman, he became a successful mechanic.

"I prevented him so many times from going to the West Bank to fight Israel," Hindi said of her son, 33, who is a Jordanian of Paleostinian origin.


And so right she was, too. Syria is much better for such things. The Juices are much too fond of arresting jihadis instead, preventing the martyrdom which will get the family into Paradise without any effort of their own.
Posted by: Fred || 11/03/2012 00:00 || Comments || Link || E-Mail|| [10793 views] Top|| File under: Salafists
Franjieh: We Must Know Who 'Betrayed' al-Hasan
[An Nahar] Marada Movement
the personal militia of Suleiman Franjieh, president of

Leb

at the outbreak of the civil war, currently Syrian toadies, but you never know when that could change...
leader MP Suleiman Franjieh on Friday said one should not ask who killed Intelligence Bureau chief Maj. Gen. Wissam al-Hasan but rather who "betrayed" him.

"We must not ask who killed Wissam al-Hasan but rather who betrayed Wissam al-Hasan, and usually those who betray are the allies," said Franjieh in an interview on al-Manar television.

"Western intelligence agencies were asking Wissam al-Hasan about the rise of extremism and he was reassuring them before he got killed," Franjieh added, wondering why al-Hasan was "assassinated amid the shift in the international stance on the Syrian crisis."

The Marada leader accused the opposition March 14 camp of taking advantage of al-Hasan's

liquidation

in order to topple Prime Minister
Najib Miqati's government.

"Blaming Miqati for al-Hasan's blood is a way to seize the premiership," Franjieh charged.

"March 14 is not boycotting the government in order to topple it, but rather to form its own government or for the electoral law," added Franjieh.

Posted by: Fred || 11/03/2012 00:00 || Comments || Link || E-Mail|| [10793 views] Top|| File under: Govt of Syria
Who's in the News
53
[untagged]
4
Salafists
3
Govt of Syria
2
Hezbollah
1
Abu Sayyaf
1
Arab Spring
1
PFLP-GC
1
Lashkar e-Jhangvi
1
Taliban
1
Boko Haram
1
Hamas
Bookmark
E-Mail Me
The Classics
The O Club
Rantburg Store
The Bloids
The Never-ending Story
Thugburg
Gulf War I
The Way We Were
Bio
Merry-Go-Blog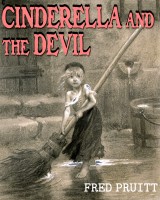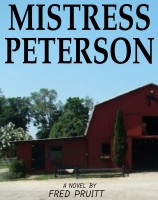 On Sale now!


A multi-volume chronology and reference guide set detailing three years of the Mexican Drug War between 2010 and 2012.

Rantburg.com and borderlandbeat.com correspondent and author Chris Covert presents his first non-fiction work detailing the drug and gang related violence in Mexico.

Chris gives us Mexican press dispatches of drug and gang war violence over three years, presented in a multi volume set intended to chronicle the death, violence and mayhem which has dominated Mexico for six years.
Click here for more information


Meet the Mods
In no particular order...


Steve White
Seafarious
tu3031
badanov
sherry
ryuge
GolfBravoUSMC
Bright Pebbles
trailing wife
Gloria
Fred
Besoeker
Glenmore
Frank G
3dc
Skidmark



Better than the average link...



Rantburg was assembled from recycled algorithms in the United States of America. No trees were destroyed in the production of this weblog. We did hurt some, though. Sorry.
3.235.180.193

Help keep the Burg running! Paypal: