Europe
Why not ban full veil, says French government spokesman
France's ability to reconcile secularism with religious diversity came under fresh scrutiny today after the government said it would not rule out banning Muslim women from wearing the full Islamic veil.

Five years after a law was passed forbidding children from wearing the headscarf or any other "conspicuous" religious symbol in schools, the government indicated it was prepared to wade into another thorny row over the state's right to tell individuals what not to wear.

Speaking after a group of MPs requested an inquiry into the "degrading" use of the burka and niqab, government spokesman Luc Chatel said it was important to establish to what extent women's rights were being compromised by the garments.

"If it were determined that wearing the burka is a submissive act, and that it is contrary to republican principles, naturally parliament would have to drawn the necessary conclusions," he said. When asked whether that could mean bringing in legislation to ensure an outright ban, Chatel answered: "Why not?"

Although there are no official figures, several thousand women are believed to wear the full veil in France, and their appearance has long caused consternation among the upholders of the country's staunchly secular values. Last year a Moroccan woman was refused French citizenship after social services found she wore a burka and was living "in total submission" to her husband.

The Communist MP who led the call this week for an inquiry, André Gerin, denounced the garments as walking prisons. In his request, backed by 57 other MPs, mostly from Nicolas Sarkozy's centre-right UMP party, he said: "The sight of these imprisoned women is already intolerable to us when they come from Iran, Afghanistan or Saudi Arabia … It is totally unacceptable on French soil."

For a ban to be implemented, an investigation would first have to be opened and its results studied for any sign of incompatibility between secular values and the use of the full veil. President Sarkozy, who recently defended France's division between the state and religion during a press conference with Barack Obama, is understood to be in favour of the issue being explored.

Sarkozy's leftwing urban policies secretary, herself a Muslim and former president of a women's rights group, today gave her support to "a total ban" on the burka. "I am for the banning of this coffin which kills basic freedoms," Fadela Amara told Le Parisien newspaper. "This debate has to clear the way to a law which protects women."

This point of view, however, is not shared by everyone. Muslim leaders have urged politicians not to create more tension between communities.

"To raise the subject like this, via a parliamentary committee, is a way of stigmatising Islam and the Muslims of France," said Mohammed Moussaouni, head of the French Council for the Muslim Faith. He said the full veil remained a marginal choice for most Muslim women, and such a provocative move threatened to alienate those more moderate in their practices.

His plea for the motion to be left alone was echoed by the immigration minister, Eric Besson, who said that, since 2004, France had "managed to strike a balance, and it would be dangerous to call that into question
Posted by: tipper || 06/19/2009 14:18 || Comments || Link || E-Mail|| [6462 views] Top|| File under:
Fifth Column
MSM gushes over Terrorists in Paradise Program
By Joel Mowbray

It did not come with the promise of 72 virgins, but newly released Guantanamo Bay detainees managed to make it to paradise after all. What the fawning media neglected to mention was that these supposedly friendly lads all trained at an Al Qaeda-linked terrorist camp in Taliban-controlled Afghanistan. Not that you'll hear any such inconvenient facts from the mainstream media, of course. Reporting the actual consequences of releasing terror suspects doesn't help Obama's goal—shared by most in the mainstream media—of closing Guantanamo Bay.

The absence of critical coverage might help explain why Team Obama is proudly still planning to reward even more Gitmo detainees soon with new digs in paradise—almost all of whom possess terror training on their résumés. Nor will the press spend much time explaining that taxpayers could be footing a bill of over $1 billion for the new Terrorists in Paradise Program (TM). Serving as a painful reminder to Americans about the degradation of journalism, the mainstream media "reported" on the exploits of hardened Islamic extremists—as they went swimming, fishing, and frolicking. Aside from FOX News, not one mainstream media outlet turned a critical eye to the "former" terrorism suspects flying to Bermuda on a private jet accompanied by President Obama's lawyer, White House Counsel Greg Craig.

One aspect of the story did generate actual reportage—but only on one side of the Atlantic. U.K. news outlets reported that the British government was, ahem, "pissed." Because of U.K. journalists, we know that the State Department ignored basic protocols by keeping in the dark America's steadfast friend, which as Bermuda's colonial master is responsible for its foreign policy. U.S. media outlets, in sadly typical fashion, largely glossed over the kerfuffle. Just for sheer news value, wouldn't it make sense to cover the man-bites-dog story of how the president who was supposed to usher in an era of good diplomatic feelings had managed to "piss off" one of America's closest allies?

Many fascinating angles abound, yet the media only regurgitated what it was spoon-fed by the White House. The most obvious question to explore: Why, if these Uighurs (as the Chinese Muslims are known) are actually the sweet souls suggested in countless stories over the weekend, did no other country want them? And why did the U.S. have to resort to knee-capping (or worse) one of its oldest—and most important—friends? News accounts have suggested that they are harmless chaps who were caught in the wrong place at the wrong time. Perhaps. But the "wrong place" was very wrong: Pakistan and Taliban-controlled Afghanistan, and most of them trained an al Qaeda-linked training camp in Tora Bora. And the "wrong time" was equally troubling: shortly after 9/11. The very same U.S. government now tripping over itself to declare as genuinely benign the Uighurs also believes that the Tora Bora camp at which most of them trained was sponsored by Al Qaeda. (To the casual reader, Tora Bora sounds familiar because it is the place where U.S. forces barely missed a fleeing Usama bin Laden in late 2001.)

Officially, the Uighurs are not a threat to the United States because the sole focus of their rage is China. Then why, a reasonable observer might ask, does the U.S. government deem the Uighur organization with which most of the Gitmo detainees were affiliated, the East Turkistan Islamic Movement (ETIM), a Specially Designated Global Terrorist? Despite this weekend's news accounts conveniently describing the Uighurs as simply unlucky tourists, evidence suggests otherwise. The ETIM-run Tora Bora camp wasn't exactly a vacation resort, as the vast majority of the Gitmo-detained Uighurs admitted receiving weapons training, according to U.S. government documents that have been made public. As the blog The Long War Journal observed, ETIM "is dedicated to international jihad and shares a similar ideology with Al Qaeda and the Taliban." ETIM and al Qaeda share more than common goals and beliefs. "Leaders of the ETIM belonged to the inner circle around bin Laden, including Hasan Mahsum (a.k.a. Abu Muhammad al-Turkistani, who was killed by Pakistani security forces in 2003), so it's dubious that these guys are truly 'freedom fighters,'" notes David Draper of the NEFA Foundation. "It's even more unlikely that these guys are telling the truth when they say they'd never heard of al Qaeda." Contrast known facts to the fuzzy feature stories about the Uighurs in paradise. Typical is this pleasant description from the Associated Press: "The four men in short-sleeve shirts looked like ordinary tourists, enjoying a Sunday lunch and butter pecan ice cream afterward as they observed the sparkling waters surrounding this Atlantic resort island."

And there's more news coming up for the mainstream media to ignore. Thirteen additional Uighurs are scheduled to be released soon from Gitmo, bound for the picturesque Pacific island of Palau, best known for hosting one season of the CBS reality show, "Survivor." This "relocation" will cost the taxpayers a mint, too. Palau is reportedly receiving $200 million in "development assistance," which works out to roughly $15 million per "former" terrorism suspect. All parties involved deny any sort of quid pro quo, which would mean the timing was pure serendipity. Again, perhaps. Assuming that the facts are actually as they appear, though, paying countries to take terrorists could result in quite a tab. If Obama wants to release an additional 70 Gitmo detainees, a fairly conservative estimate in order to minimize the number of suspects held after the base's scheduled shuttering early next year, the total cost would be over $1 billion in taxpayer money—assuming no inflation.

While many in the mainstream media are not-so-privately cheering Obama's planned closure of Guantanamo Bay, does their fervor excuse them from meeting even minimal journalistic standards? Here's the key question: Would they maintain their superficial coverage if the Gitmo detainees were going to move into their neighborhoods?
Posted by: ryuge || 06/19/2009 08:18 || Comments || Link || E-Mail|| [6464 views] Top|| File under:
Home Front: Politix
How blame games are costing spy agencies
By Michael Hayden

Recently we were able to see in a painfully visible way the impact of today's climate in Washington on the ability of the nation's intelligence services to defend us. Rather than go through what promised to be a painful and distracting public confirmation process, Phil Mudd withdrew his name from consideration to be the undersecretary of homeland security for intelligence and analysis. If he had been confirmed, Phil would have followed the iconic figure of Charlie Allen, another CIA veteran, in a post charged with some of the most important work in the American intelligence community -- being a key interface between national capabilities and the needs of our state and local defenders and first responders.

Phil Mudd is a thoroughgoing intelligence professional, a career CIA analyst with superb credentials and extensive experience in the counterterrorism mission. As deputy director of national intelligence in 2005, I thought so highly of Phil that I personally pressured him to leave the CIA and his comfort zone there to take on a challenging new task as deputy head of the FBI's fledgling National Security Branch. Phil's task there was to dramatically expand the office and move the FBI's forensics-based and law enforcement-focused analysis toward a true intelligence function -- predictive, disruptive and working the "spaces between cases." This was no mean task in an organization whose dominant culture was law enforcement, whose historical legacy was catching criminals and whose core professionals wore badges and carried guns.

But Phil thrived. He earned the respect of the broader FBI and tirelessly moved his workforce toward the mainstream of the intelligence community. Along the way he also became knowledgeable of and accepted by American law enforcement officers at all levels of government -- attributes that Charlie Allen did not have when he moved to the Department of Homeland Security and attributes that would have enabled Phil to tighten the linkage between local needs and national capacities. A national intelligence professional with credentials among federal and local law enforcement officers, Phil was made for the DHS job.

It will not be. Rather than go through the gantlet that we call the confirmation process, Phil decided to skip what he feared would be a "circus." The blogosphere had already begun to light up with commentary about his unsuitability for the post. His sin? Phil had been the deputy director of CIA's Counter-Terrorism Center and its chief analyst at the height of the agency's counterattack against al-Qaeda -- those first years after Sept. 11, 2001, when the agency felt it had to use all the tools at its disposal to learn more about and eventually disrupt follow-on al-Qaeda attacks. Phil's personal involvement in the most controversial tactics was no more than "modest engagement," but he was conscientiously tasking all possible sources of information and faithfully connecting the dots as everyone expected him to do.

As he made the rounds of Hill staffers and was told that this aspect of his past, rather than his credentials for the proposed post, would probably become the focus of his hearings, he calmly (and wisely) said no. He would not become the "meat in the sandwich," being badgered to answer what was his definition of torture, or whether he agreed with President Obama's description that this had been a dark period in our history, or with the former vice president's assertion that hundreds of lives had been saved, or with the speaker of the House's judgment that they "mislead us all the time" or with my public statements that the CIA interrogation program produced valuable intelligence. Beyond what personal psychic costs such an inquiry would impose, Phil would simply not feed the partisan beast and create yet more distractions for the community he loved and served. And so the republic will do without the officer clearly most qualified to fill the head intelligence position at DHS.

Phil's fate is symptomatic of a larger and even more troubling reality. A whole swath of intelligence professionals -- the best we had, the ones we threw at the al-Qaeda challenge when the nation was in extremis -- are suffering for their sacrifice, being held up to recrimination for many decisions that were never wholly theirs and about which there was little protest when we all believed we were in danger.

During our Civil War, in the fog of battle, the best officers would lead their men to the "sound of the guns." It was a simple way to deduce where you were needed most. People like Phil Mudd went dutifully to the "sound of the guns" after Sept. 11, and elements of the republic they selflessly served are now prepared to punish them for it. And it seems that few are willing to defend them. The White House issued a short, pro forma statement of regret at Phil's decision, and the Director of National Intelligence, the nation's senior intelligence officer, offered no public comment. Phil's veteran colleagues in the counterterrorism fight are now drawing their own conclusions about their work and their futures. Even more important, those officers coming after Phil and his generation, the products of that massive post-Sept. 11 hiring surge, are surely looking hard and taking notes.

Phil was a visible casualty of today's atmosphere. There are other losses less visible. Pray that the safety of the republic is ultimately not among them.

The writer was director of the CIA from 2006 until February.
Posted by: ryuge || 06/19/2009 07:57 || Comments || Link || E-Mail|| [6463 views] Top|| File under:
Syria-Lebanon-Iran
Calm, not conflict, on Tehran's streets
Contrary to the sense of chaos and violence offered in unsourced Twitter feeds, Iranian protests have been largely peaceful

Abbas Barzegar

Since the Iranian government has barred foreign journalists from recording the massive rallies in Tehran in the last two days, news outlets in the world have instead been forced to rely almost exclusively on video feeds from mobile phones, YouTube, and Twitter.

The images have splashed across the screen with the intensity of a horror film. Most of these feeds are sent without confirmation of where the events took place, who is responsible for recording them or even when they occurred. Nonetheless, their gratuitous display by some of the largest and most respected news broadcasters has left the impression that Iran is either under nationwide martial law or experiencing a bloodbath under complete darkness.

But, had the authorities here allowed open coverage of the rallies in the last 48 hours, they would have done themselves a favour. Since the announcement of seven deaths two days ago every gathering here has increasingly taken a more peaceful tone. Likewise the initial overreaction by the security apparatus seems to have been corrected.

Perhaps an eyewitness recap of the last few days of street violence can help give readers a non-Twitter view of Tehran.
Continued on Page 49
Posted by: Steve White || 06/19/2009 00:00 || Comments || Link || E-Mail|| [6459 views] Top|| File under:
Void the Elections or Risk Violence
In which Rantburg cites, with approval, a post from HuffPo ...

by Shirin Ebadi

On Monday, June 15, more than 1 million people marched in the streets of Tehran to support Mir Hossein Moussavi and Mehdi Karroubi -- two defeated presidential candidates -- and to object to the results of last week's election. Their destination was Azadi Square (Freedom Square) which, at the time of the Islamic Revolution 30 years ago, had been the gathering spot for revolutionaries. Mir Hossein Moussavi climbed on top of a minibus and spoke to the people through a loudspeaker. He told them to continue their objections but refrain from aggressive behavior, in order not to give security forces an excuse to resort to violence.

Peaceful demonstrations ended, and while people were slowly dispersing to go home, suddenly, from the rooftop of a building belonging to Basij (the volunteer people's militia), shots were fired on the people. Another group started firing from another direction. Based on reports, there are seven killed and around 30 wounded and hospitalized thus far.
Continued on Page 49
Posted by: Steve White || 06/19/2009 00:00 || Comments || Link || E-Mail|| [6464 views] Top|| File under:
Home Front: Culture Wars
The Paranoids Are Out to Get Me!
Jesse Walker, Reason Online
...We've heard a lot of warnings about extremist paranoia in the months since Barack Obama became president. We've heard much less about the paranoia of the centrists; indeed, the very idea that the sober center could be paranoid sounds bizarre. But when mainstream columnists treat a small group of unconnected crimes as a "pattern" of "rising right-wing violence," their thesis bears more than a little resemblance to the conspiracy theories of the fringe figures they oppose. In both cases, the stories being told reflect the anxieties of the people discerning the patterns much more than any order actually emerging in the outside world.

This isn't the first time the establishment has been overrun with paranoia about the paranoiacs....


What follows is a very good round-up of the history of paranoia among the left-liberal elite. Go read it.
Posted by: Mike || 06/19/2009 10:37 || Comments || Link || E-Mail|| [6464 views] Top|| File under:
Who's in the News
58
[untagged]
5
Taliban
3
TTP
3
al-Qaeda in North Africa
3
Govt of Iran
3
Govt of Pakistan
2
Global Jihad
2
al-Qaeda in Pakistan
2
al-Shabaab
1
al-Qaeda
1
Govt of Syria
1
Hamas
1
Jamaat-ul-Mujahideen Bangladesh
1
al-Qaeda in Yemen
1
Chechen Republic of Ichkeria
1
al-Qaeda in Iraq
Bookmark
E-Mail Me
The Classics
The O Club
Rantburg Store
The Bloids
The Never-ending Story
Thugburg
Gulf War I
The Way We Were
Bio
Merry-Go-Blog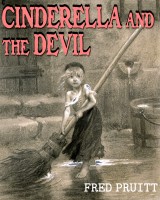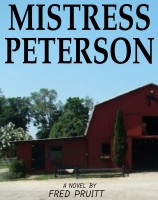 On Sale now!


A multi-volume chronology and reference guide set detailing three years of the Mexican Drug War between 2010 and 2012.

Rantburg.com and borderlandbeat.com correspondent and author Chris Covert presents his first non-fiction work detailing the drug and gang related violence in Mexico.

Chris gives us Mexican press dispatches of drug and gang war violence over three years, presented in a multi volume set intended to chronicle the death, violence and mayhem which has dominated Mexico for six years.
Click here for more information


Meet the Mods
In no particular order...


Steve White
Seafarious
Pappy
lotp
Scooter McGruder
john frum
tu3031
badanov
sherry
ryuge
GolfBravoUSMC
Bright Pebbles
trailing wife
Gloria
Fred
Besoeker
Glenmore
Frank G
3dc
Skidmark
Alaska Paul



Better than the average link...



Rantburg was assembled from recycled algorithms in the United States of America. No trees were destroyed in the production of this weblog. We did hurt some, though. Sorry.
3.237.16.210

Help keep the Burg running! Paypal: