-Short Attention Span Theater-
House approves Iran resolution 405-1
TheHill.com

The House overwhelmingly approved a resolution Friday in support of Iranian dissidents as that country's top cleric warned protesters to end demonstrations.

The resolution was approved in a 405-1 vote, with two members voting present. Rep. Ron Paul (R-Texas) was the only lawmaker opposed to the resolution.


Proving that Ron Paul is a worthless sonofabitch.


Reps. Keith Ellison (D-Minn.) and David Loebsack (D-Iowa) voted present.
Proving that Ellison is no true friend to his fellow Moslems who are being roughed up by the mad mullahs' goon squads. I don't know what Crapsack Loebsack's excuse is.
Note: even the likes of Murtha and Pelosi and Hoyer voted in favor of this. It may not be a sincere vote of support, but if they don't really mean it they're at least smart enough to realize how politically stupid it would look right at this moment to be seen as failing to support the oppressed people of Iran against their tyrants.

Of course, not everyone has a clue:
In Washington, the debate has centered on whether President Obama should be more forceful in criticizing Iranian authorities, and in showing support for the demonstrators. The issue has put Obama in a tough spot, with conservatives


(moderates, liberals, and decent people in general)


blasting him for not showing more support for demonstrators, and his new Facebook friend Ahmadnejad Iran criticizing the U.S. and Obama for meddling in its affairs.


"Let's see: do I side with the oppressed people of Iran, or their oppressors? Such a hard call! Nothing I learned at Harvard or Columbia prepared me for such a difficult moral dilemma. Alas! my first-class temprament has forsaken me! Oh, what to do? What to do? . . ."
Posted by: Mike || 06/19/2009 15:36 || Comments || Link || E-Mail|| [6469 views] Top|| File under:
Africa North
African leaders work on unified plan to fighting terrorism, crime
[Maghrebia] In the coming weeks, African heads of state are expected to sign an agreement to ban the financing of terrorism, particularly through ransom payments made to terrorist groups holding hostages. This new measure should add to the legal weaponry put in place by the African Union to fight terrorism.


Will this stop the Europeans from ransoming tour groups that went to just the wrong Folklorika performance?

The African Centre for Studies and Research on Terrorism (CAERT) kicked off a three-day meeting in Algiers on Wednesday (June 17th) to prepare a 2010-2013 action plan, in the presence of the UN anti-terrorism co-ordinator, the European co-ordinator, and Algerian accredited military attachés.

The conference comes in the wake of the slaying of British hostage Edwin Dyer by al-Qaeda in the Islamic Maghreb (AQIM), an act condemned by both the Maghreb and international communities.

Terrorism is the primary threat to the African continent's security and stability, said CAERT Director Boubacar Gaoussou Diarra, ever since the GSPC allied itself with al-Qaeda and deployed across the Sahel countries.

Then there is drug trafficking, which has transformed the region from a transit area into a consumer market. Other issues include piracy in Somalia, and also in the Gulf of Guinea and the Niger Delta, in addition to recurrent conflicts in Darfur, North Kivu and Somalia. The problems connected with the proliferation of small arms and people trafficking were also raised.

"The continent wants to find an answer to these threats, by setting up an alert system and laying the foundations for peace and security," said Diarra. "The Algiers meeting will be an opportunity to examine... the difficulties they have encountered on the ground, with a view to preparing the 2010-2013 action plan."

Gilles de Kerchove, counter-terrorism co-ordinator with the European Union, reiterated the EU's support for the efforts made by the African Union in the fight against terrorism. He reminded attendees that his organisation has already contributed one million euros to help the CAERT, and will help further once the institution states its precise mission and requirements.


We won't bother to ask how much of that contribution was available for the project after all unofficial retirement accounts were fully funded.

De Kerchove also outlined the European strategy for stamping out terrorism, a legal approach founded on the rule of law and respect for human rights.

He also mentioned the problems of getting the various security services involved in the fight against terrorism to work together.

His counterpart at the United Nations, Mike Smith, said that 24 UN agencies aid in the fight against terrorism, and not only in providing equipment or training police officers. Its first aim is to establish a worldview that defines and delegitimizes terrorism.


How can they do that when the UN delegates cannot agree on an actual definition of the word?



Since terrorism is a cross-border phenomenon, Smith continued, it can best be tackled through international agreements. He said the UN is ready to lend support in the form of technical expertise, and expressed his wish to see relations between his own institution and the CAERT strengthened.

Ambassador Ramtane Lamamra, Peace and Security Commissioner for the African Union, recalled how the African heads of state met in Algiers in 1999 to adopt the anti-terrorism convention. He said that a draft bill on preventing terrorist financing will be put before a meeting of member states in a few months' time.

Lamamra said the AU adopted a treaty declaring Africa a nuclear weapon-free zone, to dissuade terrorist groups from acquiring weapons of mass destruction. Similarly, he reminded those present that Africa had signed up to the convention on chemical weapons.

Algerian presidential adviser Rezzag Bara shared some of his country's experiences in fighting terrorism.

"Algeria has built up its own experience and in-depth knowledge of the problem," he said, "[equipping] itself with the political and operational means needed to reduce terrorism's capacity to cause harm."

Despite these efforts, Rezzag said, "terrorism is still able to adapt".

He described the need for a global need for reconciliation, which he called "the political dimension of the fight against terrorism".

"The ideological dimension, represented by indoctrination and the manipulation of religious teaching in order to recruit more terrorists, must be stamped out," he concluded.
Posted by: Fred || 06/19/2009 00:00 || Comments || Link || E-Mail|| [6460 views] Top|| File under:
Bangladesh
Fresh regrouping of JMB in Cnawabganj
[Bangla Daily Star] Militants of banned Islamist outfit Jamaatul Mujahideen Bangladesh (JMB) have started regrouping in the remote villages of four upazilas in the district.

Police sources said JMB members who fled their localities during the crackdown after the August 17 serial bomb blasts in 2005 have returned to their areas in Shibganj, Bholahat, Gomostapur and Sadar upazilas and invited people secretly to join with them. The JMB members collected arms from secret sources and trained up newly recruited members so that they can make arms and ammunition, police said. Under this situation, police arrested four JMB members in Shibganj and Bholahat upazilas and recovered four locally-made guns and 14 rounds of bullet from their houses in last five days.

Police said many women also got involved with the outfit, as the JMB members have targeted women and youths for their membership.

Acting on a tip-off, a special police team from Dhaka arrested Abdul Munib, 25, from Koilardiar Sannayasi village Wednesday night and recovered a shooter gun and three bullets.

Earlier on June 14, police arrested Abdul Mumin, 24, from Khorogpur village under Shibganj upazila with a shooter gun and three rounds of bullet.

Following his confessional statement, police detained Abdul Rakib alias Sumon, 22, of Shamjola village in Shibganj upazila, and Rabiul Islam, 22, of Musribhuja Sonarpara village in Bholahat upazila, and found the firearms. During the raids, police also seized books on jihad, three mobile phone sets and bullet-making materials.

Zannatul Hasan, superintendent of police of intelligence wing in Dhaka, said all the four arrestees admitted to their involvement with the outfit during interrogation. "JMB members made only grenade and hand bomb in the past. But they are now making arms and ammunition at different places of the district. This is a new dimension and police realised it after the arrests of four JMB men Chapainawabganj," he added.

He said the JMB members are making bullets from the gun of spray insecticide machine. They also trained up the newly recruited JMB members so that the newcomers can make arms and ammunition.

The arrested JMB members have been working under the leaderships of Shahadat and Selim of Gomostapur upazila, police said according to the confessional statements of the detainees. The two men are mainly leading the regrouping of JMB. Three JMB men were taken to four-day remand yesterday. Judicial magistrate court granted the remand for Abdul Rakib alias Sumon, Rabiul Islam and Abdul Munib. Another JMB member Abdul Mumin was also granted remand for four days. Shibganj and Bholahat police filed separate cases against them under the Arms Act.

This article starring:
ABDUL MUMIN
Jamaatul Mujahideen Bangladesh
ABDUL MUNIB
Jamaatul Mujahideen Bangladesh
ABDUL RAKIB ALIAS SUMON
Jamaatul Mujahideen Bangladesh
RABIUL ISLAM
Jamaatul Mujahideen Bangladesh
Posted by: Fred || 06/19/2009 00:00 || Comments || Link || E-Mail|| [6459 views] Top|| File under: Jamaat-ul-Mujahideen Bangladesh
Pintu sings
[Bangla Daily Star] Detained former BNP lawmaker Nasiruddin Ahmed Pintu revealed significant information regarding February 25-26 BDR mutiny during his third phase one-day remand. "We are verifying the crucial information gleaned from Pintu during interrogation," investigation officer of the mutiny case Senior Assistant Superintendent of CID Abdul Kahar Akand told The Daily Star.

Meanwhile, a Dhaka court yesterday ordered to send Pintu to custody. Metropolitan Magistrate Mominul Hassan passed the order, as Criminal Investigation Department (CID) did not seek further remand. The court also turned down a bail petition by Pintu's lawyers. Earlier, on June 16, CID sought a one-day fresh remand to glean the names of people who contacted Pintu over cell phone during February 25-26 BDR carnage.

In the remand prayer CID mentioned that it had already identified some people from Pintu's cell phone call list but a few are yet to be identified which required further interrogation.
Posted by: Fred || 06/19/2009 00:00 || Comments || Link || E-Mail|| [6461 views] Top|| File under:
China-Japan-Koreas
US set to intercept Nork Ship
The U.S. military is planning to intercept a flagged North Korean ship suspected of proliferating weapons material in violation of a U.N. Security Council resolution passed last Friday, FOX News has learned.

The USS John McCain, a navy destroyer, will intercept the ship Kang Nam as soon as it leaves the vicinity off the coast of China, according to a senior U.S. defense official. The order to inderdict has not been given yet, but the ship is getting into position.

The ship left a port in North Korea Wednesday and appears to be heading toward Singapore, according to a senior U.S. military source. The vessel, which the military has been tracking since its departure, could be carrying weaponry, missile parts or nuclear materials, a violation of U.N. Resolution 1874, which put sanctions in place against Pyongyang.

The USS McCain was involved in an incident with a Chinese sub last Friday - near Subic Bay off the Philippines. The Chinese sub was shadowing the destroyer when it hit the underwater sonar array that the USS McCain was towing behind it. That same navy destroyer that was being shadowed by the Chinese is now positioning itself for a possible interdiction of the North Korean vessel.

This is the first suspected "proliferator" that the U.S. and its allies have tracked from North Korea since the United Nations authorized the world's navies to enforce compliance with a variety of U.N. sanctions aimed at punishing North Korea for its recent nuclear test.

The ship is currently along the coast of China and being monitored around-the-clock by air.

The apparent violation raises the question of how the United States and its allies will respond, particularly since the U.N. resolution does not have a lot of teeth to it. The resolution would not allow the United States to board the ship forcibly. Rather, U.S. military would have to request permission to board -- a request North Korea is unlikely to grant.


Do we need permission to attach a mine to the hull?

North Korea has said that any attempt to board its ships would be viewed as an act of war and promised "100- or 1,000-fold" retaliation if provoked.


No 'sea of fire'? I'm disappointed ...

The U.S. military may also request that the host country not provide fuel to the ship when it enters its port.

The Kang Nam is known to be a ship that has been involved in proliferation activities in the past -- it is "a repeat offender," according to one military source. The ship was detained in October 2006 by authorities in Hong Kong after the North Koreans tested their first nuclear device and the U.N. imposed a subsequent round of sanctions.

The latest tension follows a Japanese news report that North Korea may fire a long-range ballistic missile toward Hawaii in early July. Defense Secretary Robert Gates said Thursday the military is "watching" that situation "very closely," and would have "some concerns" if North Korea launched a missile in the direction of Hawaii. But he expressed confidence in U.S. ability to handle such a launch.

Gates said he's directed the deployment of the Theater High Altitude Area Defense, a mobile missile defense system used for knocking down long- and medium-range missiles. "The ground-based interceptors are clearly in a position to take action. So, without telegraphing what we will do, I would just say ... I think we are in a good position, should it become necessary, to protect the American territory."
Posted by: Steve White || 06/19/2009 12:52 || Comments || Link || E-Mail|| [6460 views] Top|| File under:
Global Insurance Fraud By North Korea Outlined
Very long piece at WaPo; worth the read. Just the first part here.

For Kim Jong Il's birthday, North Korean insurance managers prepared a special gift.

In Singapore, they stuffed $20 million in cash into two heavy-duty bags and sent them, via Beijing, to their leader in Pyongyang, said Kim Kwang Jin, who worked as a manager for Korea National Insurance Corp., a state-owned monopoly.

Kim said he helped arrange the shipment and watched in February 2003 as the cash was packed. After the money arrived, Kim Jong Il sent a letter of thanks to the managers and arranged for some of them to receive gifts that included oranges, apples, DVD players and blankets, Kim said.

"It was a great celebration," he said.

The $20 million birthday present and the gratitude of its recipient, who is known as the Dear Leader, were annual highlights of a sophisticated global insurance fraud that North Korea has concocted to provide its communist leadership with hard currency, said Kim, who spent five years as an executive of the state insurance company in Pyongyang and worked for a year at its banking subsidiary in Singapore before defecting to South Korea.

"This money helps keep Kim Jong Il in power at a time he is engaged in nuclear brinksmanship," said David L. Asher, who supervised a State Department unit that attempted to track various illegal activities by North Korea during the Bush administration. "This is the gift that keeps on giving. It has become one of the North's largest illicit revenue generators."

In interviews and court documents, Western insurers, U.S. officials and defectors such as Kim said the impoverished and isolated North Korean government has collected hundreds of millions of dollars from some of the world's largest insurance companies on large and suspicious claims for transportation accidents, factory fires, flood damage and other alleged disasters. Still, recent attempts by international insurers to overturn North Korea's claims have failed in British courts.

For years, the U.S. government and law enforcement agencies around the world have documented what they describe as state-sponsored criminality in North Korea. They have linked the North to illegal manufacturing and trafficking of drugs ranging from heroin to Viagra, as well as to expert counterfeiting of $100 bills and the production of high-quality counterfeit cigarettes.

Much less has been disclosed about North Korea's international insurance claims, in part because they have been cloaked in legal settlements by firms with no interest in highlighting their losses.

"The exact scale of the fraud is hard to determine . . . because the insurance industry has been so gullible," Asher said. North Korean insurance fraud "was absolutely something I should have been looking into more when I was running the [State Department's] illicit activities initiative," he added.
Posted by: Steve White || 06/19/2009 00:00 || Comments || Link || E-Mail|| [6462 views] Top|| File under:
N. Korea would attack Japan in event of war: U.S. scholar
[Kyodo: Korea] North Korea would attack Japan if another war with the reclusive country erupted as a result of efforts to implement recently strengthened U.N. sanctions against Pyongyang over its second nuclear test, a U.S. scholar said Wednesday. Selig Harrison, Asia Program director at the Washington-based Center for International Policy, who visited North Korea in January, sounded the warning during a House Foreign Affairs Committee subcommittee hearing on North Korea policy.
Posted by: Fred || 06/19/2009 00:00 || Comments || Link || E-Mail|| [6463 views] Top|| File under:
Europe
French Muslim council slams call for burka query
[Al Arabiya Latest] France's Muslim council hit out Thursday at a lawmakers' call for an inquiry into women who wear the burka, the head-to-toe Islamic veil, warning not to "stigmatize" the country's five million Muslims.

A group of 58 French MPs are asking for a parliamentary panel to look at ways to curb the wearing of the burka or niqab, which they describe as a "prison" and "degrading" for women and contrary to French secular principles.

The lawmaker spearheading the drive, Communist Andre Gerin, is mayor of the southern city of Venissieux, home to a large north African immigrant community, where he says the sight of fully-covered women has become commonplace.

"Green fascism"


" To raise the subject like this, via a parliamentary committee, is a way of stigmatizing Islam and the Muslims of France "

Mohammed Moussaoui, CFCM
"Our politicians need to stop acting so blind," Gerin said, describing the burka as evidence of a new "green fascism" led by Islamic fundamentalists.

Housing minister Fadela Amara, a Muslim-born women's rights campaigner, waded into the fray saying "we must do everything to stop burkas from spreading, in the name of democracy, of the republic, of respect for women."

"The worrying thing is that we are seeing more and more of them," she said, describing the burka as "a kind of tomb for women."

But Mohammed Moussaoui, the head of the official French Council for the Muslim Religion (CFCM), insisted full-body veils remain a rare exception among France's Muslim community, Europe's largest. "To raise the subject like this, via a parliamentary committee, is a way of stigmatizing Islam and the Muslims of France," he charged. "We are shocked by the idea parliament should be put to work on such a marginal issue," he said, saying lawmakers would do better to focus on the hundreds of thousands of jobs being lost in the economic crisis.

There are no figures on the number of women who wear a full-body Islamic covering in France -- and whether it is on the rise -- and lawmakers say that is one of the aims of the inquiry.

Gerin's measure is backed by several dozen deputies from President Nicolas Sarkozy's right-wing UMP party and is expected to come up for a vote in the National Assembly.
Posted by: Fred || 06/19/2009 00:00 || Comments || Link || E-Mail|| [6460 views] Top|| File under: Global Jihad
Home Front: WoT
Federal terrorist watch lists endorsed by the ACLU!
Bill Flanigen, "Hit & Run" @ Reason Magazine

...An essential part of the ACLU's complaint is that poorly managed terrorism watchlists make it easier for the government to abuse or destroy innocent Muslim-American charities. It's worth noting these specific criticisms, because a few years ago the ACLU agreed voluntarily to screen its own employees using the federal terrorism watchlists. According to Wendy Kaminer, a former ACLU board member, the organization has for years been giving what amounts to a paid endorsement of terrorism watchlists....
Posted by: Mike || 06/19/2009 06:42 || Comments || Link || E-Mail|| [6465 views] Top|| File under:
Families claim NYC terror suspects are the real victims
Desperate for money and wooed by a man offering cash and favors, the men accused of trying to blow up two temples and other terrorist activities had little choice but to go along with the plot, the family of three of the four men said last night at a forum sponsored by supporters. "They got themselves into something they didn't know how to get out of," said Alicia McWilliams of the Bronx, the aunt of David Williams, one of the four accused in the temple bombing plot dubbed the Newburgh Four.

Williams, 28; James Cromitie, 44; Onta Williams, 32; and Laguerre Payen, 27, have pleaded not guilty to an eight-count indictment accusing them of plotting to blow up two Bronx synagogues and shoot down military aircraft at the Air National Guard Base at Stewart International Airport in New Windsor.

Last night, David Williams' mother and aunt, Cromitie's fiancee and Onta Williams' girlfriend appeared at the headquarters of WESPAC Foundation, a social justice organization, to talk about how their lives have been affected. Family members and friends of the accused men have labeled the case entrapment in the wake of their arrests on May 20 in the Bronx by FBI agents and New York City police. The four were described as reluctant participants in the plot who had no interest in bombing temples or harming people but because they were desperate for money went along with a man who was relentless in his recruitment of them, family members said. The man had been coming to the Newburgh mosque - where two of the accused occasionally attended Friday prayers - offering $25,000 to worshippers to join in some undertaking and talking about jihad, Salahuddin Mustafa Muhammad, head imam at the mosque has said. The man turned out to to have been an FBI informant.

McWilliams, who was the only family member willing to be quoted by name at the forum, said she believes her nephew wouldn't have gone through with the plot and "probably thought they were going to get one on" the informant. "We are not like that," McWilliams said. "We're not raised that way." McWilliams and other family members said what the men were accused of trying to do was wrong, but that they would not have gotten involved had they not been desperate for money and had the FBI and informant not pursued them. "Money is at the root of all evil," McWilliams said. Herbert Hadad, a spokesman for the U.S. Attorney's Office, declined yesterday to comment.

During a June 5 hearing in U.S. District Court, David Williams III, the father of accused plotter David Williams, said the FBI and the informant had lured his son into the plot with the promise of money. A family friend, Essence Ross, said after an earlier court hearing that the FBI's informant promised Williams $25,000 to pay for his brother's liver transplant.

The four men were arrested after they planted what they thought were C-4-based explosives outside the synagogues in the Riverdale section of the Bronx on the night of May 20, federal authorities said. Their plan was to drive back to Orange County and shoot down the planes with a Stinger shoulder-held missile system, authorities said. The FBI had supplied the explosives and rocket launcher to an informant to give to the men. The devices were duds, federal authorities said.

WESPAC, which had members sit in support of the men at their June 5 hearing, sought donations last night for the men's family members. Nada Khader, the group's director, pledged to rally support for the men, accusing the FBI of targeting the men. "This is what makes this most vile - they are targeting the most vulnerable," she said. "They're going after people who are victims of capitalism, victims of white supremacy."
Posted by: ryuge || 06/19/2009 05:01 || Comments || Link || E-Mail|| [6460 views] Top|| File under:
India-Pakistan
Mufti Munib demands govt security following Taliban threat
The head of an association of madrassas (seminaries), Mufti Munibur Rehman, has sought government protection after receiving death threats for denouncing the Taliban, Bloomberg reported on Thursday. The appeal comes one week after another anti-Taliban cleric and Rehman's friend Dr Sarfraz Naeemi was killed in a suicide attack on his madrassa in Lahore.

"I am a target and have received threats," Rehman, the president of Tanzeemul Madaris Pakistan, said over the telephone from Karachi. He, however, did not provide details of the threats.

Last month, Prime Minister Yousuf Raza Gilani called on clerics across the country to speak with a united voice against terrorists who perverted the teachings of Islam.

"The government's statements that they have provided us with security are lies," Rehman said, who was one of the first clerics to issue a religious verdict against suicide bombings in 2005. "We ourselves don't have the resources to hire private security."
Posted by: || 06/19/2009 00:00 || Comments || Link || E-Mail|| [6460 views] Top|| File under: Govt of Pakistan
Sunni clerics throw support behind govt in anti-terror efforts
Sunni Ittehad Council clerics from across the country on Thursday threw their support behind the government in efforts to root out extremism and terrorism from the country.

The assurance came at a meeting between the clerics and Prime Minister Yousuf Raza Gilani at Parliament House. The delegation of clerics was led by Sunni Ittehad Council Chairman and Markazi Jamiat-e-Ulema Pakistan President Sahibzada Fazal Karim. The clerics told the prime minister that the military operation in Swat and Malakand should continue and be taken to its logical end. They also asked the government to take stern action against the madrassas involved in spreading extremism and terrorism.

Gilani said that clerics should take the lead in "portraying the true face of Islam". "Our forefathers preached Islam ... they did not spread it through force," he said, and called for the clerics to educate the masses that suicide bombings and killing of innocent people is un-Islamic.

"Terrorists are pursuing a foreign agenda of destabilising this Islamic nuclear state by enforcing their peculiar brand of faith, which is not acceptable to the people of Pakistan," he said. Gilani said the government signed the Nizam-e-Adl Regulation in good faith, but "when these people took the law into their own hands by challenging the writ of the state, the government had no other choice but to opt for a military operation." He said nobody could be allowed to create a state within state.

The prime minister branded the recent death of Sarfaraz Naeemi in a suicide attack "a national loss". He said Naeemi, who had declared suicide bombings un-Islamic, had given his life for a greater national cause. He vowed to bring those responsible for the clerics death to justice. Following the meeting, the delegation of clerics also sat through the proceedings of the National Assembly and the Senate.
Posted by: || 06/19/2009 00:00 || Comments || Link || E-Mail|| [6459 views] Top|| File under: Govt of Pakistan
Israel-Palestine-Jordan
Red Cross urges Hamas to allow contact with abducted soldier
[ADN Kronos] The International Committee of the Red Cross reiterated on Thursday its demand that kidnapped Israeli soldier Gilad Shalit be allowed regular contact with his family.

Since Shalit's capture in June 2006, the ICRC has repeatedly asked the Gaza-ruling Hamas movement to allow the exchange of Red Cross messages between Shalit and his family. The most recent requests were made at the highest level, but these and all others have been refused. On Wednesday, former US president Jimmy Carter was in Gaza and reportedly delivered a letter to Hamas officials written by Shalit's parents to be given to the kidnapped soldier.

"We welcome the fact that yesterday former US president Jimmy Carter handed Hamas a letter from Gilad Shalit's family to him," said Beatrice Megevand-Roggo, the ICRC's head of operations for the Middle East and North Africa. "However, this cannot replace the regular and unconditional contacts with his family that Gilad Shalit is entitled to under international humanitarian law."

The ICRC said it "regrets that political considerations are judged more important than the simple humanitarian gesture of allowing a captive to be in touch with his family after three years of separation."

However, deposed Hamas prime minister Ismail Haniya said on Thursday that Shalit's release depends on Israel's will.

"We are keen to end this case on a humanitarian and political basis, but everything is subject to the position of the other side (Israel)," Ismail Haniyeh, a Hamas leader and former Palestinian prime minister, told reporters. "If true intentions are available, there will be a solution very soon."

Repeated requests by the ICRC to visit Gilad Shalit to ascertain his conditions of detention and treatment have also been refused, says the organisation.

Shalit has been held captive by Hamas militants in the Gaza Strip for almost three years. He was seized by militants in a cross-border raid on 25 June 2006.
Posted by: Fred || 06/19/2009 00:00 || Comments || Link || E-Mail|| [6460 views] Top|| File under: Hamas
Ruling Cleric Khamenei warns opposition, blames Zionists
This will be where the mask comes off and Iran ceases to appear a "republic," Islamic or otherwise. Real republics don't have Fearless Leaders and they don't have Basij and they don't have Guardian Councils. They don't have to import Arab thugs to beat up on their people. With the masks off, Iran's the usual kind of tiresome dictatorship, which is why Hugo Chavez likes them so much.

I feel for the people of Iran. They're going to get slammed with the same kind of brown-shirted repression we saw over and over again in the 20th century, indeed from the time of Robespierre. But my feeling for the people of Iran is tempered by the knowledge that this is the system they brought upon themselves, culminating in the overthrow of the Shah in 1979. They turned out in the same kind of numbers, demanding to be ruled by their ayatollahs, who had all the answers. Now they're turning out and demanding to be ruled by... whatever Mousavi represents.

Someday perhaps they'll turn out in their numbers demanding their own individual liberty, demanding to be left alone to make their own decisions, to live their lives free from enforced religion, from enforced ideology. Maybe they'll demand a modicum of honesty from their politicians and a bit of discretion from their oligarchs.

Until then, they'll continue being repressed, beaten and exploited. Eventually they'll throw out their repressors, to replace them with new faces and the old slogans. I have no idea how many times that wheel will turn. I hope it's not many. I suspect it will be.

TEHRAN -- In his first public response to days of mass protests, Irans supreme leader, Ayatollah Ali Khamenei, sternly warned opposition supporters on Friday to stay off the streets and raised the prospect of violence if the defiant, vast demonstrations continued.


Not a fan of real community organizers, is he?


He spoke somberly for more than an hour and a half at Friday Prayer to tens of thousands of people at Tehran University, with Mr. Ahmadinejad in attendance. His sermon was broadcast over loudspeakers to throngs in the adjoining streets, and the crowds erupted repeatedly in roars of support. Opposition supporters had spread the word among themselves not to attend.

"Street challenge is not acceptable," Ayatollah Khamenei said, according to a rendering by the BBC. "This questions the principles of election and democracy."Opposition leaders, he said, will be "responsible for bloodshed and chaos" if they do not stop further rallies.


The IRGC doesn't kill people, opposition leaders kill people- not exactly a catchy slogan.


Ayatollah Khamenei blamed "media belonging to Zionists, evil media"


Two days ago he blamed the Brits, then the US, now Zionists, next up Martians?




He must be on Twitter intercepting their secret Zionist messages.


for seeking to show divisions between those who supported the Iranian state and those who did not, while, in fact, the election had shown Iranians to be united in their commitment to the Islamic revolutionary state.
Posted by: Lord garth || 06/19/2009 11:50 || Comments || Link || E-Mail|| [6465 views] Top|| File under: Govt of Iran
Israel, IAEA spar over Syria nuclear dossier
[Iran Press TV Latest] Israeli envoy has sparred with head of UN nuclear watchdog, Mohamed ElBaradei, over what Tel Aviv calls 'bias' over a probe into Syria's atomic program.

Israeli ambassador Israel Michaeli on Thursday made his accusation against ElBaradei at a meeting of the IAEA's 35-member board.

Michaeli called on ElBaradei to stay away from political bias in dealing with Syria's nuclear dossier.

"Israel has responded timely and in good faith to the question addressed to it regarding the possible origin of the uranium particles, traced in the site of the nuclear reactor in Dair Alzour," Michaeli said.

"Therefore the repeated calls by the director general on Israel to cooperate with this investigation are redundant."

The head of International Atomic Energy Agency (IAEA), for his part, described the Israeli envoy's statement as "totally distorted."

"We work here in an organization that is an organization of international law. We apply international law, not selectively, but across the board," ElBaradei said.

"When Israel took it upon itself to destroy a facility, what was claimed to be a nuclear facility, without giving the agency the opportunity to verify that ... this was not only making it almost impossible for us to establish the facts, but it was a clear violation of international law," he stressed.

ElBaradei also referred to Tel Aviv's refusal to sign the Nuclear Non-Proliferation Treaty (NPT) and said, "Israel is not even a member of the regime to tell us what tools are available to us. We would appreciate it if you could stop preaching to us how we can do our jobs."

"You cannot sit on the fence, making use of the system, without being accountable," he added.

ElBaradei also snubbed the accusation of bias.

"To say that I am biased, I will not dignify that with a response. I will leave it to the board, who can decide whether we are doing our work with the required impartiality and professionalism," the head of UN nuclear watchdog said.

The IAEA has announced in the past that satellite pictures taken before the Israeli bombardment of the site of the nuclear reactor in Dair Alzour showed premises similar to that of a reactor. This is while Damascus declines to elaborate on the satellite pictures.

The UN nuclear watchdog has long been investigating US intelligence reports suggesting that Damascus had nearly constructed a nuclear reactor through cooperation between Syrian and North Korean nuclear scientists.

Syria says its atomic procurement efforts are of civilian nature and related to water purification, the steel industry and shielding material for radiation therapy centers.
Posted by: Fred || 06/19/2009 00:00 || Comments || Link || E-Mail|| [6459 views] Top|| File under: Govt of Syria
Who's in the News
58
[untagged]
5
Taliban
3
TTP
3
al-Qaeda in North Africa
3
Govt of Iran
3
Govt of Pakistan
2
Global Jihad
2
al-Qaeda in Pakistan
2
al-Shabaab
1
al-Qaeda
1
Govt of Syria
1
Hamas
1
Jamaat-ul-Mujahideen Bangladesh
1
al-Qaeda in Yemen
1
Chechen Republic of Ichkeria
1
al-Qaeda in Iraq
Bookmark
E-Mail Me
The Classics
The O Club
Rantburg Store
The Bloids
The Never-ending Story
Thugburg
Gulf War I
The Way We Were
Bio
Merry-Go-Blog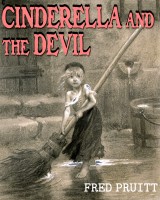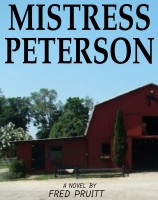 On Sale now!


A multi-volume chronology and reference guide set detailing three years of the Mexican Drug War between 2010 and 2012.

Rantburg.com and borderlandbeat.com correspondent and author Chris Covert presents his first non-fiction work detailing the drug and gang related violence in Mexico.

Chris gives us Mexican press dispatches of drug and gang war violence over three years, presented in a multi volume set intended to chronicle the death, violence and mayhem which has dominated Mexico for six years.
Click here for more information


Meet the Mods
In no particular order...


Steve White
Seafarious
Pappy
lotp
Scooter McGruder
john frum
tu3031
badanov
sherry
ryuge
GolfBravoUSMC
Bright Pebbles
trailing wife
Gloria
Fred
Besoeker
Glenmore
Frank G
3dc
Skidmark
Alaska Paul



Better than the average link...



Rantburg was assembled from recycled algorithms in the United States of America. No trees were destroyed in the production of this weblog. We did hurt some, though. Sorry.
3.95.131.146

Help keep the Burg running! Paypal: