Mafia blamed for $134bn fake Treasury bills
One summer afternoon, two "Japanese" men in their 50s on a slow train from Italy to Switzerland said they had nothing to declare at the frontier point of Chiasso. But in a false bottom of one of their suitcases, Italian customs officers and ministry of finance police discovered a staggering $134bn in US Treasury bills.

Whether the men are really Japanese, as their passports declare, is unclear but Italian and US secret services working together soon concluded that the bills and accompanying bank documents were most probably counterfeit, the latest handiwork of the Italian Mafia.

Few details have been revealed beyond a June 4 statement by the Italian finance police announcing the seizure of 249 US Treasury bills, each of $500m, and 10 "Kennedy" bonds, used as intergovernment payments, of $1bn each. The men were apparently tailed by the Italian authorities.

The mystery deepened on Thursday as an Italian blog quoted Colonel Rodolfo Mecarelli of the Como provincial finance police as saying the two men had been released. The colonel and police headquarters in Rome both declined to respond to questions from the Financial Times.


Probably too busy shopping for new chateaus...


"They are all fraudulent, it's obvious. We don't even have paper securities outstanding for that value,'' said Mckayla Braden, senior adviser for public affairs at the Bureau of Public Debt at the US Treasury department. "This type of scam has been going on for years.''


Move it along. Nuthin to see here...


The Treasury has not issued physical Treasury bonds since the 1980s – they are handled electronically – though they still issue savings bonds in paper format.

In Washington a US Secret Service official said the agency, which is working with the Italian authorities, believed the bonds were fake.

Officials in Tokyo were nonplussed. Takeshi Akamatsu, a Japanese foreign ministry press secretary, said Italian authorities had confirmed that two men carrying Japanese passports had been questioned in the bond case but Tokyo had not been informed of their names or whereabouts. "We don't know where they are now," Mr Akamatsu said.

Italian officials, while pointing out that hauls of counterfeit money and Treasury bills were not unusual, were stunned by the amount involved. Investigators are looking into the origin and destination of the fakes.

Italian prosecutors revealed last month that they had cracked a $1bn bond scam run by the Sicilian Mafia, with the alleged aid of corrupt officials in Venezuela's central bank. Twenty people were arrested in four countries.


Hmmmmm...interesting.


The fake bonds were to have been used as collateral to open credit lines with banks, Reuters news agency reported. The Venezuelan central bank denied the accusations.


No habla...
Posted by: tu3031 || 06/19/2009 10:57 || Comments || Link || E-Mail|| [6468 views] Top|| File under:
-Obits-
Walter Cronkite Circling The Drain
CBS isn't commenting on reports that veteran newsman Walter Cronkite is gravely ill.

The 92-year-old former anchor of "The CBS Evening News," who has been ailing for some time, has reportedly taken a turn for the worse, according to TVNewser and other online sites.
Posted by: Anonymoose || 06/19/2009 16:22 || Comments || Link || E-Mail|| [6496 views] Top|| File under:
-Short Attention Span Theater-
Today in History: Juneteenth
"The people of Texas are informed that in accordance with a Proclamation from the Executive of the United States, all slaves are free. This involves an absolute equality of rights and rights of property between former masters and slaves, and the connection heretofore existing between them becomes that between employer and free laborer."

-- Major General Gordon Granger, "General Order No. 3" published June 19, 1865 in Galveston, Texas, thereby setting free the last slaves in the United States
Posted by: Mike || 06/19/2009 11:43 || Comments || Link || E-Mail|| [6481 views] Top|| File under:
Guevara's granddaughter to appear in PETA campaign
Apparently revolution runs in the family.


Let's hope murder doesn't also ...

The granddaughter of Cuban revolutionary leader Ernesto "Che" Guevara is the face of a new PETA campaign touting "the vegetarian revolution."

Twenty-four-year-old Lydia Guevara is seminude in the campaign, wearing only camouflage pants, a red beret, and bandoliers of baby carrots.


That's ART, that is. You can tell because of the artistically draped vegetation.

PETA spokesman Michael McGraw says the campaign will debut in Argentina in October and will be seen internationally. It's PETA's first vegetarianism campaign in South America.
Posted by: Anonymoose || 06/19/2009 09:00 || Comments || Link || E-Mail|| [6499 views] Top|| File under:
Paris Hilton says she loves hot, hot, hot Dubai
[Al Arabiya Latest] Dressed in a lime green Middle Eastern style abaya, or dress, American socialite Paris Hilton entered the conference room and bid the eagerly awaiting media with a "Salam Alaikum," Arabic for hello, a day after she arrived in Dubai to film a new season of her raunchy reality show.

The hotel heiress who has only been in Dubai for only 24 hours is already besotted with the glitzy town as she told the press: "Dubai is hot, hot, hot and not just literally."

"I love the Middle Eastern culture and want to learn more about it. The women here are very beautiful and their dresses are certainly a lot more elegant than what women wear in Hollywood," Hilton told a press conference held at the Inter Continental hotel.

The socialite said she had big plans to enjoy the culture and wanted to go for a camel ride and get a henna tattoo as well as swim with the dolphins, meaning she would be headed to the luxurious Atlantis hotel, which launched last year with a massive celebrity-studded party as the financial crisis hit.
Posted by: Fred || 06/19/2009 00:00 || Comments || Link || E-Mail|| [6507 views] Top|| File under:
Arabia
Saudi Arabia: Police arrest homosexuals at party
[ADN Kronos] Saudi Arabian police are reported to have arrested 71 foreigners accused of homosexuality in the capital Riyadh. According to a report in the Arab daily, al-Quds al-Arabi, police raided a party in the al-Manar district of the capital and arrested the group.

Several residents are reported to have notified police about people who were doing things that did "not conform" with Islamic sharia law. When police arrived they reportedly found people wearing "indecent" clothes and conducting themselves in an "indecent" manner. Seventy Filipinos and one Yemeni were arrested by police.

A few weeks ago police arrested 55 young men accused of homosexuality at a party at a farm in the Sihat area.

Homosexuality and cross-dressing are widely seen as immoral acts and are treated as serious crimes. While the kingdom has faced criticism from human rights organisations, it insists that it always acts in accordance with Sunni Islamic law.
Posted by: Fred || 06/19/2009 00:00 || Comments || Link || E-Mail|| [6464 views] Top|| File under:
Caribbean-Latin America
One shot dead in Haiti unrest
[Iran Press TV Latest] One person has been shot dead during demonstrations in favor of former Haitian president which erupted at a funeral service for a well-known priest.

"It was one of our supporters. He was killed by Brazilian UN soldiers," one of the demonstrators told Haitian television.

Thousands of people had turned out on Thursday for the funeral of Father Gerard Jean-Juste, who died two weeks ago in Florida and was close to the former president Jean Bertrand Aristide.

"It seems that one person was killed close to the cathedral. The first reports we have show that the soldiers fired in the air," said Sophie Boutaud de la Combe, spokeswoman for the UN forces in Haiti. "The blue helmets were apparently attacked by stone-throwing demonstrators from different parts of the town center."

The unrest came a day after a UN vehicle was set on fire by demonstrators demanding that UN forces leave Haiti, accusing them of using tear gas to end the protests. Haitian students have been demonstrating for the past two weeks demanding that the rate of the minimum salary should be revised. But the protests have regularly ended in violence.
Posted by: Fred || 06/19/2009 00:00 || Comments || Link || E-Mail|| [6464 views] Top|| File under:
China-Japan-Koreas
One pooch policy
GUANGZHOU, China (AP) -- Mrs. Chen can't imagine abandoning one of her two best friends: her scruffy terrier mutt and a white fluffy Pekingese mix with buggy eyes.

But that's what the government in this southern Chinese city wants the middle-aged housewife to do when a one-dog policy takes effect in Guangzhou.

Beginning July 1, each household can raise only one pooch. The regulation won't be grandfathered in, so families with two or more dogs will apparently have to decide which one gets to stay.

"It's a cruel regulation. These dogs are like family. How can you keep one and get rid of the others?" said Chen, who declined to give her full name because she feared the police would track her down and seize the dogs.

Such dog controls have touched off resentment among urban - mostly new middle class - Chinese in other cities. The Guangzhou measure comes as many are worrying about the economy, and there's potential for the regulation to trigger a public backlash.
The regulation appears to be part of an effort to control stray dogs in Guangzhou, once known as Canton. An hour north of Hong Kong by train, it is one of the richest cities in China and has a rapidly growing middle class that can afford to own dogs.

Many of the first-time pet owners don't bother to spay or neuter their animals and are new to the burdens of keeping an animal. The canines often end up on the street when their owners grow tired of raising a cute puppy that grew up into a big mutt and constantly demands care.

Guangzhou is also preparing to host the Asian Games next year, and crews have been scrubbing down and sprucing up the city of 12 million people. Reducing the dog population will likely mean cleaner sidewalks.

During the 2006 Beijing roundup, there were no reports of authorities entering homes to seize dogs. But witnesses accused the police of going through neighborhoods and collecting unregistered dogs from the streets, then beating them to death. In one county in the southwestern province of Yunnan, where three people had died of rabies, authorities killed 50,000 dogs, often clubbing them to death in front of their owners.

Dog owners in Guangzhou aren't sure if the one-dog policy will be strictly enforced. Often Chinese authorities announce a tough new law, launch a crackdown, then ignore the measure.

Chen, the owner of the Pekingese and terrier mixes, said her plan was to register one of her dogs with her parents. She said the Chinese are masters at finding loopholes and other ways to skirt around laws.

"In China, we have a saying," she said. "When the people at the top make a policy, the people at the bottom find a way to get around it."

Posted by: Classer || 06/19/2009 00:00 || Comments || Link || E-Mail|| [6506 views] Top|| File under:
Japan warns that North Korea may fire missile at U.S. on Independence Day
North Korea may launch a long-range ballistic missile towards Hawaii on American Independence Day, according to Japanese intelligence officials.

The missile, believed to be a Taepodong-2 with a range of up to 4,000 miles, would be launched in early July from the Dongchang-ni site on the north-western coast of the secretive country.

Intelligence analysts do not believe the device would be capable of hitting Hawaii's main islands, which are 4,500 miles from North Korea.

Details of the launch came from the Japan's best-selling newspaper, Yomiuri Shimbun. Both Japanese intelligence and U.S. reconnaissance satellites have collated information pointing to the launch, according to the report.

Posted by: whitecollar redneck || 06/19/2009 00:00 || Comments || Link || E-Mail|| [6468 views] Top|| File under:
China expresses "strong dissatisfaction" over ADB loan to India
BEIJING: China has expressed "strong dissatisfaction" over the Asian Development Bank's decision to approve a $2.9-billion funding plan for India which includes projects in parts of Arunachal Pradesh still under dispute between the two countries.

The Chinese government said on Thursday the ADB had "tarnished" its name by approving the plan and urged the bank to reconsider its decision.

The ADB's Board of Directors met on Monday to approve India's country strategy for 2009-12, which includes a $60 million flood-management programme in Arunachal Pradesh. China still has claims on parts of the State, and talks to resolve the long-running border dispute between the two countries have made little progress.

The Chinese government accused the bank of playing politics by granting approval for India's projects. Foreign Ministry spokesman Qin Gang said on Thursday China expressed "strong dissatisfaction" over the decision.

"The Asian Development Bank, as a regional developmental institution, should not interfere in the political affairs of members," he said. "The bank's move not only seriously tarnishes its own name, but also undermines the interests of its members."

Mr. Qin said the outcome "[did] not change the fact that China and India have huge territorial disputes," and could not change China's "fundamental position on the border issue."

The Chinese government "strongly urged" the ADB to "take effective measures to eliminate the negative impact of this move," he added.

But there is still some uncertainty whether the specific projects in the disputed areas will go ahead. Ann Quon, Principal Director, Department of External Relations, ADB, said in an e-mail message to The Hindu that the ADB's Board of Directors had on Monday only given "broad support for the general development thrust and direction of the Country Strategy" for India. Individual projects and programmes, she said, "would require separate approval by the Board of Directors."

Ms. Quon rejected the Chinese government's suggestion that the ADB had in any way involved itself in the political dispute between the two countries. She said "only economic considerations" were relevant to the bank's decision, in accordance with Article 36 of its charter which prohibits the bank from involving itself in the political affairs of its members.

"The ADB takes no position on territorial disputes between its members," Ms. Quon said.

She said the bank would issue "suitable guidelines for its staff on dealing with proposed activities in disputed areas."
Posted by: john frum || 06/19/2009 00:00 || Comments || Link || E-Mail|| [6462 views] Top|| File under:
Home Front: Politix
Cong. Michelle Bachmann will give limited census info
Outspoken Republican Rep. Michele Bachmann says she's so worried that information from next year's national census will be abused that she will refuse to fill out anything more than the number of people in her household.

In an interview Wednesday morning with The Washington Times "America's Morning News," Mrs. Bachmann, Minnesota Republican, said the questions have become "very intricate, very personal" and she also fears ACORN, the community organizing group that came under fire for its voter registration efforts last year, will be part of the Census Bureau's door-to-door information collection efforts.

"I know for my family the only question we will be answering is how many people are in our home," she said. "We won't be answering any information beyond that, because the Constitution doesn't require any information beyond that."

Shelly Lowe, a spokeswoman for the U.S. Census Bureau,


and swarmy bureaucrat,


said Mrs. Bachmann is "misreading" the law.

She sent a portion of the U.S. legal code that says anyone over 18 years of age who refuses to answer "any of the questions" on the census can be fined up to $5,000.


Being a certified bureaucrat, she feels Obama has her back, and she can threaten citizens with impunity.


The Constitution requires a census be taken every 10 years. Questions range from number of persons in the household and racial information to employment status and whether anyone receives social services such as food stamps.

Mrs. Bachmann said she's worried about the involvement of ACORN, the Association of Community Organizers for Reform Now, in next year's census.*

"They will be in charge of going door to door and collecting data from the American public," she said. "This is very concerning."

ACORN has applied to help recruit workers to help conduct the census. Republican lawmakers and some public interest groups have expressed concern over their involvement. ACORN staffers have ben indicted in several states on charges of voter registration fraud stemming from the organization's efforts to register voters last year.

Mrs. Bachmann, who is in her second term in the House, has become a lightning rod for criticism from Democrats and liberal talk show hosts for her unapologetic conservative views. She said she considers that "a badge of honor."

"It's clear when a person speaks out against those policies they become a target, and that should be concerning to everyone," she said.
* BINGO! Congresswoman Bachman hit the nail on the head. ACORN may try to register anything that moves or not move. How many pet rocks has ACORN registered? I wouldn't be surprised to find my dog, Emma DeBergerac, on the rolls. She has been registered with AKC, so ACORN can take her off that list.

"I VOTE : SWEDISH PIRATE PARTY, cause Reed, and Pelosi are too ugly, and Obama picked a Portugese Water Dog over a Standard Poodle...Since, everyone else in my house are Republicans, so someone has to be different"


AoS note: please observe formatting rules in your posts. Your comments are in yellow, and no links to outside pics, especially big ones.
Posted by: BigEd || 06/19/2009 14:05 || Comments || Link || E-Mail|| [6472 views] Top|| File under:
Bush takes swipes at Obama policies
Former President George W. Bush fired a salvo at President Obama on Wednesday, asserting his administration's interrogation policies were within the law, declaring the private sector -- not government -- will fix the economy and rejecting the nationalization of health care.

"I know it's going to be the private sector that leads this country out of the current economic times we're in," the former president said to applause from members of a local business group. "You can spend your money better than the government can spend your money."

Repeatedly in his hourlong speech and question-and-answer session, Mr. Bush said he would not directly criticize the new president, who has moved to take over financial institutions and several large corporations. Several times, however, he took direct aim at Obama policies as he defended his own during eight years in office.

"Government does not create wealth. The major role for the government is to create an environment where people take risks to expand the job rate in the United States," he said to huge cheers.


Whaddaya mean? Nobama seems to be pulling money right out of thin air!


Mr. Bush weighed in on some of the most pressing issues of the day: the election in Iran, the closing of the Guantanamo Bay detention center in Cuba, and his administration's interrogation policies of terrorists held there and elsewhere. The former president has not commented on Mr. Obama's decision to ban "enhanced interrogation techniques" such as waterboarding, which the current president has called "off course" and "based on fear."


Kinda weak coming from a guy who's too afraid to comment meaningfully on what's going on in Iran. I wonder what your reaction will be when the Norks fire off their first ICBM towards Hawaii.


"The way I decided to address the problem was twofold: One, use every technique and tool within the law to bring terrorists to justice before they strike again," he said, adding that the country needs to stay on offense, not defense. On Guantanamo, which while in office Mr. Bush said he wanted to close, the former president was diplomatic.

"I told you I'm not going to criticize my successor," he said. "I'll just tell you that there are people at Gitmo that will kill American people at a drop of a hat and I don't believe that -- persuasion isn't going to work. Therapy isn't going to cause terrorists to change their mind."


What if they promise on a stack of Holy Crayons?


The Obama administration has started to clear out some of the more than 200 detainees at the facility.


And Britain is so happy about it, too.


Repeating a mantra from his presidency, he called the current war against terrorism an "ideological conflict," asserting that in the long term, the United States needs to press freedom and democracy in corners across the world.

Mr. Bush did not directly address Mr. Obama's response to the election in Iran, which some critics have called tepid, but he did make clear that the outcome is very much in dispute. For a fifth straight day, as the Obama administration walks a tightrope by issuing little criticism, protesters gathered in Tehran to demand a new election.

"Clearly, there's a level of frustration on the Iranian streets," Mr. Bush said. "It looks like it's not a very fair election."

Mr. Bush returned again and again to the economy, and sought to defend his own actions after the financial meltdown in the waning days of his second term -- Mr. Obama repeatedly has said he inherited that mess.

"I am told, 'If you do not move strongly, Mr. President, you will be a president overseeing a depression that will ultimately be greater than the Great Depression,'" Mr. Bush said. "I firmly believe it was necessary to put money in our banks to make sure our financial system did not collapse. ... I did not want there to be bread lines, to be a great depression."

He said his administration sought to address the "housing bubble" before the system broke down. "We tried to reform" mortgage giants Fannie Mae and Freddie Mac, "but couldn't get it through the vested interests on Capitol Hill."


Next time use the Bully Pulpit.


Still, Mr. Bush was optimistic, pressing, as he did as president, free trade, open markets and the free enterprise system. "We'll come out of this better than before," he said to more applause.

But he was less than convinced about Mr. Obama's move to overhaul the health care system.

"There are a lot of ways to remedy the situation without nationalizing health care," Mr. Bush said. "I worry about encouraging the government to replace the private sector when it comes to providing insurance for health care."


OK, do it in parallel and snap the private sector back into line. AFAIAC, private healthcare as personally experienced in the ER is below socialized standards. I don't know about anyone else, but I don't think a ten minute CT scan is worth $1700. Sorta makes me wish I could follow the money.


Asked by the evening emcee at the 104th annual Manufacturer and Business Association meeting if he finds the new president's policies "socialist," Mr. Bush started -- then stopped.

"I hear a lot of those words, but it depends on --" he said, breaking off. He later offered a more diplomatic assessment: "We'll see."

Wednesday's speech to hundreds of high-paying association members -- "premium" tables at the city's convention center went for $1,500 -- was just the second post-presidency speech by Mr. Bush on U.S. soil (his two major speeches were both in Canada).

He was loose and relaxed, his nose a bright red from nearly a week in Kennebunkport, Maine, where he joined his family in celebration of his father's 85th birthday. Mr. Bush told some of his new set stories: How just a month after leaving office he was picking up his dog Barney's poop off a manicured lawn in his Dallas neighborhood; how he's experienced his first red light in 14 years (he served six years as Texas governor before being elected president).

His Secret Service detail, however, was not relaxed: This was the first event in which audience members did not have to pass through metal detectors. Outside, a tiny group of protesters and supporters -- about 10 people on each side -- faced off on opposite curbs. One man held a sign that said, "President Bush, thank you for saving all the babies." On the other side: "Arrest Bush."


Those with a message vs. those without.


But the former president got a big cheer when he walked out on stage -- even bigger than Joe Paterno, the legendary Penn State coach who was also on hand for the event. The former president noted that America has a funny political system: "You're it, then you're not it -- instantly."

He lamented the politics of personal destruction that he said is rampant in Washington, noting, though, that it has always been thus. Recalling how a treasury secretary and a vice president once fought a duel, he joked: "At least when my vice president shot somebody, it was an accident."


Personal destruction? I wish it was just personal. Politicians under the spell of special interest groups have assured that destruction has spilled over into almost every household in America. Thanks, A-holes. We little people can't say how much we appreciate it.


During a question-and-answer session, Mr. Bush recounted tough decisions he made in office. Still steely, the former president said he left Washington with the same moral resolve. "When I look in the mirror, I say, 'He did not sell his soul for short-term politics.'"

Asked about the morning of Sept. 11, 2001, when he first learned of the terrorist attacks while in a classroom full of children in Florida, Mr. Bush said he simply found an inner resolve.

"I realized that we were in crisis, and the first thing I do in any crisis ... is calm. If you're president, and all of a sudden the whole world is watching you, and you get up and do something precipitously, frighten children, storm out, that kind of movement will cascade through a society," he said.


You'll have to use smaller words to explain that to the Donks, I'm afraid. They criticized your lack of instant precipitous reaction.


In answer to a question about what he learned as president, Mr. Bush smiled broadly. "There's so much stuff coming at you," he said to laughter. But turning serious, he said, perhaps to his successor: "You don't know what's going to come when you're president. You just have to be ready for it."


Hear that, Noob?
Posted by: gorb || 06/19/2009 03:43 || Comments || Link || E-Mail|| [6466 views] Top|| File under:
Home Front: WoT
CIA seeks laid-off bankers in recruitment drive
LAID off from Wall Street? The CIA wants you - as long as you can pass a lie detector test and show that you are motivated by service to your country rather than your wallet.

The Central Intelligence Agency has been advertising for recruits and will be holding interviews on June 22 at a secret location in New York.

"Economics, finance and business professionals, if the quest for the bottom line is just not enough for you, the Central Intelligence Agency has a mission like no other," one radio advertisement for the agency says.

"Join CIA's directorate of intelligence and be a part of our global mission as an economic or financial analyst. Make a difference in your career and for your nation," it says.

Ron Patrick, a spokesman for recruitment and retention at the CIA, told Reuters Television the agency had received several hundred resumes so far from applicants ranging from people just out of graduate school to laid-off bankers.

"It's going to be a very different use of their skill set than perhaps they've used on Wall Street," Patrick said.

Recruits will have to pass rigorous background and medical checks, as well as a polygraph, or lie-detector test.

Starting salaries range from around $60,000 for a new graduate to $100,000 for somebody with more experience, and top out at $160,000. Generous benefits are included.

Patrick said the agency would welcome worthy applicants from Wall Street, whose reputation has been tarnished by the financial crisis and revelations of lavish lifestyles and multi-million dollar bonuses at banks blamed for the meltdown.

"Typically the people that come to the CIA want to serve the government, they want to serve their countries. It's a different mindset perhaps than serving a company or serving profit as a bottom line," he said. "As long as they can make that attitude switch from profit being the motivator to serving their country, I think they'll fit in very well with us."
Posted by: tipper || 06/19/2009 00:00 || Comments || Link || E-Mail|| [6494 views] Top|| File under:
India-Pakistan
Russian military plane violates Indian airspace
MUMBAI: A Russian military cargo aircraft AN-24 on Friday night intruded into Indian airspace from Pakistan and landed at the international airport out.

As the plane entered into Indian airspace without the right code, it was escorted to Mumbai airport by Indian Air Force planes, a spokesman of Mumbai International Airport Limited spokesman said here.

The MIAL spokesman said the plane with Russian markings came from Pakistani airspace and was escorted over the Mumbai airport by IAF planes.

The cargo aircraft landed at the airport at around 2240 hours after being allowed by the Air Traffic Control.

Security forces have surrounded the aircraft.
Posted by: john frum || 06/19/2009 16:33 || Comments || Link || E-Mail|| [6495 views] Top|| File under:
India Conducts Second Ballistic Missile Test In A Month
India on Friday successfully launched a ballistic missile in the second such trial of the nuclear-capable weapon in a month, the defense ministry said.

The Agni-II missile blasted off from a testing site in eastern India and " achieved all its flight parameters without hitch," a senior ministry official told AFP.

"It was a user trial conducted by the army and defense scientists," he said of the rocket, which the military says is capable of hitting targets deep inside adjoining China.

The test was the second since May 19 when a similar 2,500-kilometer (1,560- mile) range Agni-II was fired from the same site, hitting a pre-designated target in the Bay of Bengal.

The Indian-developed 20-meter-long missile weighs 16 tons and is capable of carrying one ton of conventional or nuclear warheads.

Friday's trial, part of the nation's efforts to build a credible minimum nuclear deterrent, paves the way for the missile's mass production and eventual induction by the Indian army, the official said.

India already has the 3,000-kilometer range Agni-III missile - the longest in the Agni series - which can also carry conventional or nuclear payloads.

Unconfirmed reports suggest India is also building an Agni variant with a range of 5,000 kilometers.

The Agni (Fire) is one of a series being developed by India's Defense Research Development Organization as part of the country's deterrent strategy against China and neighboring Pakistan, which also have nuclear weapons.

Agni-I, first tested in 1993, has a strike range of 1,500 kilometers.
Posted by: john frum || 06/19/2009 12:31 || Comments || Link || E-Mail|| [6469 views] Top|| File under:
Christian killed for drinking tea from Muslim stall
A Christian man was stoned to death in Pakistan for drinking tea from a roadside stall designated for Muslims.

According to International Christian Concern (ICC) the man, Ishtiaq Masih, had ordered tea at a stall in Machharkay village, Punjab, Pakistan, after his bus stopped to allow passengers to relieve themselves.

When Ishtiaq went to pay for his tea, the owner noticed that he was wearing a necklace with a cross and grabbed him, calling for his employees to bring anything available to beat him for violating a sign posted on the stall warning non-Muslims to declare their religion before being served.

Ishtiaq had not noticed the warning sign before ordering his tea, as he ordered with a group of his fellow passengers.

Witnesses claim the owner and 14 of his employees beat Ishtiaq with stones, iron rods and clubs, and stabbed him multiple times with kitchen knives as Ishtiaq pleaded for mercy.

The other bus passengers intervened and took Ishtiaq to the Rural Health Center in the village. Ishtiaq died as a result of spinal, head, and chest injuries. The doctor who took Ishtiaq's case told ICC that Ishtiaq had excessive internal and external bleeding, a fractured skull, and brain injuries.

A correspondent from the ICC confirmed that he saw a warning posted outside the tea stall, which read: "All non-Muslims should introduce their faith prior to ordering tea. This tea stall serves Muslims only."
Posted by: Beavis || 06/19/2009 00:00 || Comments || Link || E-Mail|| [6464 views] Top|| File under:
Israel-Palestine-Jordan
'6% of Jewish Israelis see US administration as pro-Israel'
Only 6 percent of Jewish Israelis consider the views of American President Barack Obama's administration pro-Israel, according to a new Jerusalem Post-sponsored Smith Research poll.


That number is a really low. Marine Boot Camp DIs used to say there are always 10% that don't get the f...ing word.


The poll, which has a margin of error of 4.5%, was conducted among a representative sample of 500 Israeli Jewish adults this week, following Prime Minister Binyamin Netanyahu's speech in which he expressed his support for a demilitarized Palestinian state.

Another 50% of those sampled consider the policies of Obama's administration more pro-Palestinian than pro-Israeli, and 36% said the policies were neutral. The remaining 8% did not express an opinion.

The numbers were a stark contrast to the last poll published May 17, on the eve of the meeting between Netanyahu and Obama at the White House. In that poll, 31% labeled the Obama administration pro-Israel, 14% considered it pro-Palestinian and 40% said it was neutral. The other 15% declined to give an opinion.
Posted by: GolfBravoUSMC || 06/19/2009 10:31 || Comments || Link || E-Mail|| [6471 views] Top|| File under:
Bogus 'Zionist' Israel-bashers - Isi Leibler
Misguided lovers

The phenomenon described by Isi Leibler in "Bogus 'Zionist' Israel-bashers" (June 10) is not a new one.

In the 20th century, there were many elitists who despised democracy. They believed that the people didn't know what was good for them and that only they knew what was good for the people. Whenever they could, they seized power by revolutionary means and imposed a ruthless dictatorship which they called a "People's Democracy."

There are Jewish elitists in America today who despise Israeli democracy and believe the Israeli people don't know what's good for them and that only they have this knowledge. They wish to dictate to the Israeli people by persuading their president to force their policies on us.

No doubt there are many sincere but misguided lovers of Israel, just as there were many sincere and misguided liberals in the last century who supported Communism in the belief that the communists were building a just society in the Soviet Union.

Interestingly, those who finance the kind of organizations Mr. Leibler writes about, ostensibly out of love for Israel, have never invested a cent in Israel - neither built a hospital, nor donated money to any charity here.

DAVID STEINHART
Petah Tikva


Posted by: Besoeker || 06/19/2009 00:00 || Comments || Link || E-Mail|| [6467 views] Top|| File under:
Home Front: Culture Wars
Arizona officers fight unlicensed CC gun proposal
Law-enforcement officials are working to quash a proposal that would allow gun owners in Arizona to carry concealed weapons without a permit.

The proposal, which is scheduled to be heard today in the Senate Judiciary Committee, has sparked a debate over what restrictions should be placed on gun owners who wish to carry weapons in public buildings, schools and other places.

Opponents said the bill would endanger law-enforcement officers and the public by eliminating permits and the training courses now required to obtain them.

"This bill would make a radical and very dangerous change to state law," Attorney General Terry Goddard said at a Thursday news conference. "The current law in Arizona is not broken. It has worked exceptionally well."

To receive a concealed-carry permit today, gun owners have to take an eight-hour course on gun laws and safety and pass a shooting test. The course costs about $100. About 125,000 Arizonans have obtained the $60 permit since the concealed-carry law was established in 1994.

Senate Bill 1270, sponsored by Sen. Sylvia Allen, would make the safety course optional. It also would allow people to carry guns into public buildings and onto school campuses if they were picking up their children or responding to an emergency.

Supporters of the bill say existing concealed-carry laws are confusing and can lead to unfair prosecution. A woman could be arrested for a concealed-carry violation if she was driving in her car and inadvertently placed a newspaper on top of a gun in the passenger's seat, they say.

Gun owners who want to untuck their shirts to conceal a weapon when they walk into a store shouldn't have to take a training course, said John Wentling, vice president of the Arizona Citizens Defense League.

"Do you need a permit to untuck your shirt? Do you need training to untuck your shirt?" Wentling said. "It's just too subjective."

Police chiefs around the state have objected to the proposal, saying it would heighten tensions between officers and the community. By increasing the number of gun owners who have not received safety training, it could increase the potential for tragic accidents, they said.

"It's going to put officers on edge," said Mike Frazier, police chief of El Mirage. "Who's armed? Who's not? Who's the victim? Who's the subject? There are a lot of issues involved there."

But Maricopa County Sheriff Joe Arpaio said he would support the bill, saying carriers of concealed weapons should not face permit requirements when people who carry their weapons openly do not.

"A gun is a gun, whether it's concealed or not," Arpaio said.

If passed, Arizona would become the third state to allow gun owners to carry concealed weapons without a permit, after Alaska and Vermont. Of states that allow concealed weapons, 39 require a permit or training, according to the Attorney General's Office.

Allen, the bill's sponsor, said critics of the bill have overreacted. Violent crime will decrease if the bill passes, she said.

"Law enforcement is never in support of citizens protecting themselves," said Allen, R-Snowflake. "Why do we have to pass a law that says, 'This is the only way you're going to protect yourself'? . . . It's a God-given, constitutional right that you have."
Posted by: Anonymoose || 06/19/2009 09:08 || Comments || Link || E-Mail|| [6471 views] Top|| File under:
Who's in the News
58
[untagged]
5
Taliban
3
TTP
3
al-Qaeda in North Africa
3
Govt of Iran
3
Govt of Pakistan
2
Global Jihad
2
al-Qaeda in Pakistan
2
al-Shabaab
1
al-Qaeda
1
Govt of Syria
1
Hamas
1
Jamaat-ul-Mujahideen Bangladesh
1
al-Qaeda in Yemen
1
Chechen Republic of Ichkeria
1
al-Qaeda in Iraq
Bookmark
E-Mail Me
The Classics
The O Club
Rantburg Store
The Bloids
The Never-ending Story
Thugburg
Gulf War I
The Way We Were
Bio
Merry-Go-Blog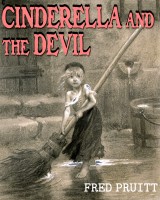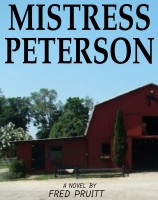 On Sale now!


A multi-volume chronology and reference guide set detailing three years of the Mexican Drug War between 2010 and 2012.

Rantburg.com and borderlandbeat.com correspondent and author Chris Covert presents his first non-fiction work detailing the drug and gang related violence in Mexico.

Chris gives us Mexican press dispatches of drug and gang war violence over three years, presented in a multi volume set intended to chronicle the death, violence and mayhem which has dominated Mexico for six years.
Click here for more information


Meet the Mods
In no particular order...


Steve White
Seafarious
Pappy
lotp
Scooter McGruder
john frum
tu3031
badanov
sherry
ryuge
GolfBravoUSMC
Bright Pebbles
trailing wife
Gloria
Fred
Besoeker
Glenmore
Frank G
3dc
Skidmark
Alaska Paul



Better than the average link...



Rantburg was assembled from recycled algorithms in the United States of America. No trees were destroyed in the production of this weblog. We did hurt some, though. Sorry.
3.238.199.4

Help keep the Burg running! Paypal: