China-Japan-Koreas
Welcome, Dear Leader!
Ike hosted Khrushchev. Let's bring Kim Jong Il for a visit.
By Peter Carlson

Kim Jong Il, the eccentric and unpredictable North Korean dictator, has been misbehaving lately -- firing his missiles, testing his nukes, jailing American journalists and scaring the hell out of everyone by suggesting that he will appoint his 26-year-old son, Kim Jong Un, to succeed him.

So what should President Obama do? Some people suggest diplomacy, others advocate overthrowing the regime, and yet others want to deploy Al Gore to Pyongyang. I've got a better idea: Obama should invite Kim to the United States and let him wander around for a couple of weeks, sipping cocktails with capitalists, visiting a home economics class in Iowa and mingling with Hollywood stars.


This is perhaps the dumbest idea I've read in WaPo. This year, at least. Kimmie lives in the best homes in North Korea. He has the best movie collection (no, Bambi won't dazzle him by giving him a box set of DVDs). He drinks the finest cognac. He gets whatever he wants. Letting him wander around Des Moines for a week isn't going to do a damned thing to change his views, and it's the usual combination of hubris and idiocy that only a liberal publication can concoct that brings us nonsense like this.

Fifty years ago, in similar circumstances, that's what President Dwight D. Eisenhower did. And it worked, sort of.


If you didn't mind waiting thirty years. How many people in the Soviet Union in that interval were imprisoned? How many dissidents ruined? How many ordinary people put upon? How many sent to 'corrective labor camps'?

And oh, remind me, Mr. Carlson, who decided that the old Soviet Union was an 'evil empire'? And who put the plan in motion to get rid of it rather than live in 'detente'? Remind me, because it sure didn't seem at that point that Mr. Khrushchev's visit had done a damned thing.


Continued on Page 49
Posted by: Steve White || 06/15/2009 00:00 || Comments || Link || E-Mail|| [10795 views] Top|| File under:
Home Front: Politix
Obama's health care "reform"- naive, hypocritical or simply dishonest?
WASHINGTON -- It's hard to know whether President Obama's health care "reform" is naive, hypocritical or simply dishonest. Probably all three. The president keeps saying it's imperative to control runaway health spending. He's right. The trouble is that what's being promoted as health care "reform" almost certainly won't suppress spending and, quite probably, will do the opposite.

A new report from Obama's own Council of Economic Advisers shows why controlling health costs is so important. Since 1975, annual health spending per person, adjusted for inflation, has grown 2.1 percentage points faster than overall economic growth per person. Should this trend continue, the CEA projects that:

-- Health spending, which was 5 percent of the economy (gross domestic product, GDP) in 1960 and is reckoned at almost 18 percent today, would grow to 34 percent of GDP by 2040 -- a third of the economy.

-- Medicare and Medicaid, the government insurance programs for the elderly and poor, would increase from 6 percent of GDP now to 15 percent in 2040 -- roughly equal to three-quarters of present federal spending.

-- Employer-paid insurance premiums for family coverage, which grew 85 percent in inflation-adjusted terms from 1996 to $11,941 in 2006, would increase to $25,200 by 2025 and $45,000 in 2040 (all figures in "constant 2008 dollars"). The huge costs would force employers to reduce take-home pay.

The message in these dismal figures is that uncontrolled health spending is almost single-handedly determining national priorities. It's reducing discretionary income, raising taxes, widening budget deficits and squeezing other government programs. Worse, much medical spending is wasted, the CEA report says. It doesn't improve Americans' health; some care is unneeded or ineffective.

The Obama administration's response is to talk endlessly about restraining health spending -- "bending the curve'' is the buzz -- as if talk would suffice. The president summoned the heads of major health care trade groups representing doctors, hospitals, drug companies and medical device firms to the White House. All pledged to bend the curve. This is mostly public relations. Does anyone believe that the American Medical Association can control the nation's 800,000 doctors or that the American Hospital Association can command the 5,700 hospitals?

The central cause of runaway health spending is clear. Hospitals and doctors are paid mostly on a fee-for-service basis and reimbursed by insurance, either private or governmental. The open-ended payment system encourages doctors and hospitals to provide more services -- and patients to expect them. It also favors new medical technologies, which are made profitable by heavy use. Unfortunately, what pleases providers and patients individually hurts the nation as a whole.

That's the crux of the health care dilemma, and Obama hasn't confronted it. His emphasis on controlling costs is cosmetic. The main aim of health care "reform" now being fashioned in Congress is to provide insurance to most of the 46 million uncovered Americans. This is popular and seems the moral thing to do. After all, hardly anyone wants to be without insurance. But the extra coverage might actually worsen the spending problem.

How much healthier today's uninsured would be with that coverage is unclear. They already receive health care -- $116 billion worth in 2008, estimates Families USA, an advocacy group. Some is paid by the uninsured themselves (37 percent), some by government and charities (26 percent). The remaining "uncompensated care" is either absorbed by doctors and hospitals or shifted to higher private insurance premiums. Some uninsured would benefit from coverage, but others wouldn't. Either they're healthy (40 percent are between ages 18 and 34) or would receive ineffective care.

The one certain consequence of expanding insurance coverage is that it would raise spending. When people have insurance, they use more health services. That's one reason why Obama's campaign proposal was estimated to cost $1.2 trillion over a decade (the other reason is that the federal government would pick up some costs now paid by others). Indeed, the higher demand for health care might raise costs across the board, increasing both government spending and private premiums.

No doubt the health program that Congress fashions will counter this reality by including some provisions intended to cut costs ("bundled payments" to hospitals, "evidence-based guidelines," electronic record keeping). In the past, scattershot measures have barely affected health spending. What's needed is a fundamental remaking of the health care sector -- a sweeping "restructuring"-- that would overhaul fee-for-service payment and reduce the fragmentation of care.

The place to start would be costly Medicare, the nation's largest insurance program serving 45 million elderly and disabled. Of course, this would be unpopular, because it would disrupt delivery patterns and reimbursement practices. It's easier to pretend to be curbing health spending while expanding coverage and spending. Presidents have done that for decades, and it's why most health industries see "reform" as a good deal.

Posted by: GolfBravoUSMC || 06/15/2009 15:13 || Comments || Link || E-Mail|| [10796 views] Top|| File under:
Syria-Lebanon-Iran
Ayatullah vs. Ayatullah: Could Khamenei Be Vulnerable?
The news that Iran's Supreme Leader Ali Khamenei has ordered an investigation into charges of voter fraud in his country's presidential elections has been greeted with skepticism by many in the West. After all, it was Ayatullah Khamenei, who holds the ultimate authority in the theocratic nation, who rushed to embrace incumbent President Mahmoud Ahmadinejad as the victor long before the ballots were counted. But his order to the Guardian Council, the powerful watchdog of the Iranian constitution, to start an investigation may not be as cynical as it appears.

Of course, there is political calculation to Khamenei's investigation. It neutralizes the main demand around which the opposition is rallying on the streets and imposes a de facto 10-day cooling-off period that could sap, even demoralize, the anti-Ahamdinejad demonstrations. The huge rally in support of Mir-Hossein Mousavi in Tehran on Monday (estimated by a TIME reporter at the scene at 200,000) is enough to make any ruler, autocrat or not, tremble. The night before, for the first time, the shouts against Ahmadinejad included a few hesitant but yet brave chants of "Marq bar Khamenei," or "Down with Khamenei." It has always been terrifyingly taboo to say anything at all that denigrates the Supreme Leader, successor to the Ayatullah Khomeini. But now it has started - and it may help open the Supreme Leader's window of vulnerability to one very powerful enemy.

As much as some Iranian conservatives may wish otherwise, the Islamic republic has never been able to seal tight state rule over society: it is a sloppy authoritarian state with elements of democracy. Iranian democracy may not be recognizably Western, but its dynamic seeps into the highest echelons of power, even if it is embodied in an instinct for consensus among a clerical Élite with diverse opinions. It is a dynamic that even Khamenei has to answer to.

Apart from the Iranian electorate, Khamenei has a couple of very important constituencies to deal with. Indeed, while most people describe Khamenei as the unelected leader of Iran, he was chosen by a small but critical institution, the Assembly of Experts. He must also deal with the Guardian Council, which is equally small but also influential - and must certify the election results. Some pundits are now arguing that the Assembly of Experts could find constitutional means to remove Iran's Supreme Leader and that a refusal by the Guardian Council to validate the election could throw the country into further crisis.

The main impetus for this speculation is the influence in both groups of Ayatullah Akbar Hashemi Rafsanjani, the last surviving powerful member of the revolution's founding fathers. Rafsanjani was a very loud critic of Ahmadinejad, and thus indirectly of the President's patron, the Supreme Leader. Since 2007, Rafsanjani has been the chairman of the Assembly of Experts, which has the power to call for Khamenei's ouster. He is also the chairman of an important advisory body that has dealings with the Guardian Council. Throwing the investigation into the hands of the council may be an attempt by Khamenei to buy more time to build consensus about what to do next - and to restore the uneasy equilibrium between himself and Rafsanjani.

Before the June 12 vote, Rafsanjani and Khamenei were involved in a public spat over Ahmadinejad, with Rafsanjani wanting the Supreme Leader to censure the President for what he described as slanderous remarks. Khamenei refused. Ahmadinejad's followers continue to see Rafsanjani (also a former President) as the enemy. At Ahmadinejad's celebratory rally on Sunday, almost all chants were directed against Rafsanjani. He is seen as the big threat; there is even speculation that Rafsanjani may see himself as the next Supreme Leader, which would be disastrous for the President.


Remember, Rafsanjani believes it acceptable to nuke Israel even if Iran would be destroyed in return ...

Political scientists in Iran are skeptical that Rafsanjani would make a move to oust Khamenei. But there is intense internal maneuvering going on right now in the hallways of power, invisible to the massive demonstrations in the streets of Iran's big cities, which in turn feed the backroom dealings. For while it is still unlikely that Rafsanjani will make the unprecedented move to remove the Supreme Leader, the more chaotic Iran gets, the more it allows Rafsanjani to find some lever to pull or to do something dramatic. It is in Khamenei's interest, then, to cool down the demonstrations.

In 1979, everyone wanted the Shah to fall, but no one believed that is was thinkable. Then, suddenly, it became so. The 1979 Revolution, once in motion, took months to play out. Even to those within it, none knew what was exactly happening, how long it would take or whether there would be a successful conclusion. The same applies to the situation now.
Posted by: Steve White || 06/15/2009 17:16 || Comments || Link || E-Mail|| [10796 views] Top|| File under:
The Iranian People Speak (Usual suspects leap to Dinnerjacket's defence)
From the WaPo


The election results in Iran may reflect the will of the Iranian people. Many experts are claiming that the margin of victory of incumbent President Mahmoud Ahmadinejad was the result of fraud or manipulation, but our nationwide public opinion survey of Iranians three weeks before the vote showed Ahmadinejad leading by a more than 2 to 1 margin -- greater than his actual apparent margin of victory in Friday's election.


What is the value of a 'public opinion poll' in a country run by thugs? Does anyone think that people will state their honest opinion if there is any chance that the secret police will then beat the crap out of them?

While Western news reports from Tehran in the days leading up to the voting portrayed an Iranian public enthusiastic about Ahmadinejad's principal opponent, Mir Hossein Mousavi, our scientific sampling from across all 30 of Iran's provinces showed Ahmadinejad well ahead.


Oh, scientific are we? How did you account for the fear factor in your polling?

Independent and uncensored nationwide surveys of Iran are rare. Typically, preelection polls there are either conducted or monitored by the government and are notoriously untrustworthy. By contrast, the poll undertaken by our nonprofit organizations from May 11 to May 20 was the third in a series over the past two years. Conducted by telephone from a neighboring country, field work was carried out in Farsi by a polling company whose work in the region for ABC News and the BBC has received an Emmy award. Our polling was funded by the Rockefeller Brothers Fund.


Now, how is their poll a contrast to the typical rigged poll? Because it is the third in a series, which is what they seem to say here? Non-sequitur. More importantly, note that they don't really say their poll was independent and uncensored.




They'd like to think it was because then it gives them the reassurance that all is well and in conformance with their pre-conceived ideas. That's the whole point of this: Bush is evil, Cheney is evil, therefore Short Round is good, so let's 'prove' it.

The breadth of Ahmadinejad's support was apparent in our preelection survey. During the campaign, for instance, Mousavi emphasized his identity as an Azeri, the second-largest ethnic group in Iran after Persians, to woo Azeri voters. Our survey indicated, though, that Azeris favored Ahmadinejad by 2 to 1 over Mousavi. Much commentary has portrayed Iranian youth and the Internet as harbingers of change in this election. But our poll found that only a third of Iranians even have access to the Internet, while 18-to-24-year-olds comprised the strongest voting bloc for Ahmadinejad of all age groups.

The only demographic groups in which our survey found Mousavi leading or competitive with Ahmadinejad were university students and graduates, and the highest-income Iranians. When our poll was taken, almost a third of Iranians were also still undecided. Yet the baseline distributions we found then mirror the results reported by the Iranian authorities, indicating the possibility that the vote is not the product of widespread fraud.
There is also a possibility that this poll was approved by the Revolutionary Guards. Which seems more likely?

Note that the article is written by the same two stooges who conducted the poll.
Posted by: Therert Fliling2918 || 06/15/2009 05:00 || Comments || Link || E-Mail|| [10793 views] Top|| File under:
Tehran 24
Tehran Live is a photo blog from Tehran. They have many, many photos and videos of the unrest there. Go look!
Posted by: Steve White || 06/15/2009 00:00 || Comments || Link || E-Mail|| [10794 views] Top|| File under:
Ted Nugent: We could be winning war on drugs
The Texas Wildman turns out another rousing sermon. Nuge may yet run for office. Be afraid, "hippies, dopeheads, and corrupt politicoes," be very afraid:


One of the most dangerous places on earth is our own 2,000-mile border with Mexico. Our southern border is a drug-war zone, and we're losing. Know it.

Before she became secretary of Homeland Security, former Arizona Gov. Janet Napolitano declared a state of emergency along the Arizona/Mexico border because of drug trafficking, shootouts and an increasing illegal immigration invasion.


Could that be part of the reason why President Obama tapped her for the position?

The Justice Department stated that Mexican drug cartels are the "largest threat to both citizens and law enforcement agencies in this country" with gang members loose in nearly 200 U.S. cities." This in the big, bad, brave United States of America! How can this be?

There isn't a city in America that has not been scorched by drug-related violence. In 2008 the drug cartels killed more than 4,000 Mexicans. Almost 500 Mexican police officers and soldiers have been killed since January 2007. Add to this increasing acts of violence against Border Patrol agents by the well-financed and well-armed drug cartels. They are as evil an adversary as the voodoo terrorist Taliban our soldiers face in Afghanistan.

President Obama has stated he will go after the cartels and increase efforts to combat gang-related crime. Good. But he better be prepared to wage war with them with more than just soaring rhetoric.

I'm aware there are prominent conservatives who make strong arguments in favor of legalizing drugs -- for one, that it will take away a tool of organized crime. I don't believe that. Legalizing drugs would be like pouring gasoline on a blazing fire in hopes of extinguishing it. We have all the laws we need to fight drugs. What America needs is the willpower and a renewed warrior spirit to crush evil and evil-doers.

I was ready to serve. Unfortunately, the president tapped former Seattle Police Chief Gil Kerlikowske as his drug czar. Merlikowske then suggested we tone down our "war on drugs" rhetoric. I disagree. Too bad you didn't pick me, Mr. President.

Hippies, dopeheads, corrupt politicos and various forms of human debris hate me, making me the perfect for the job. As drug czar, I would charge our mayors and police departments to commit to fighting the drug gangs. It would be our top priority. Our inner cities will remain war zones until we commit to taking the trash out.

America needs to better arm our Border Patrol agents and we need more of them. The governors of the border states should call out the National Guard to assist the Border Patrol in securing the border. As drug czar, I would challenge them to do this today, as I would the governments of Mexico and South America.

Working with the Colombian government a few years back, U.S. Special Forces filled Pablo Escobar with bullet holes. Until assuming room temperature, he controlled 80 percent of all the cocaine shipped into America.

Every American who smokes dope, manufactures, buys or sells meth or uses any illegal drug is aiding and abetting the enemies of America. Case closed. This spiritual inbreeding and cannibalism must be identified, admitted and stopped immediately. America can and must do this. Good over evil. Next.

Ted Nugent is a Waco-based musician, television show host and bestselling author of two books. Contact him directly at tednugent.com.


Posted by: Therert Fliling2918 || 06/15/2009 01:01 || Comments || Link || E-Mail|| [10793 views] Top|| File under:
Who's in the News
71
[untagged]
1
Islamic Jihad
Bookmark
E-Mail Me
The Classics
The O Club
Rantburg Store
The Bloids
The Never-ending Story
Thugburg
Gulf War I
The Way We Were
Bio
Merry-Go-Blog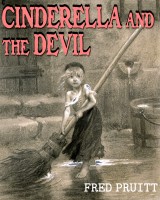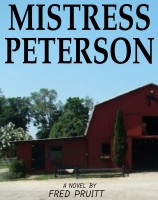 On Sale now!


A multi-volume chronology and reference guide set detailing three years of the Mexican Drug War between 2010 and 2012.

Rantburg.com and borderlandbeat.com correspondent and author Chris Covert presents his first non-fiction work detailing the drug and gang related violence in Mexico.

Chris gives us Mexican press dispatches of drug and gang war violence over three years, presented in a multi volume set intended to chronicle the death, violence and mayhem which has dominated Mexico for six years.
Click here for more information


Meet the Mods
In no particular order...


Steve White
Seafarious
tu3031
badanov
sherry
ryuge
GolfBravoUSMC
Bright Pebbles
trailing wife
Gloria
Fred
Besoeker
Glenmore
Frank G
3dc
Skidmark



Better than the average link...



Rantburg was assembled from recycled algorithms in the United States of America. No trees were destroyed in the production of this weblog. We did hurt some, though. Sorry.
3.225.221.130

Help keep the Burg running! Paypal: