Bangladesh
Govt doubles bounty for info on fugitive BDR men
The government doubled the amount of bounty for tipping off the whereabouts of the absconders involved in the February 25-26 carnage at the BDR headquarters in which the entire command of the border force was eliminated.

A sum of Tk 100,000 will be given in cash award if anyone can help the local thana or any law-enforcing agency in arresting any of the absconding BDR members involved in the February 25-26 brutal incident at Peelkhana BDR headquarters," an official of the Home Ministry said about the latest government decision. Earlier on April 7, the government had put a bounty of Tk 50,000 on each head of the runaways for their arrest.

"The name and identity of the informer will remain a secret," said senior information officer of the Home Ministry Md Shahinoor Miah.

The February 25-26 mutiny and mayhem inside the Bangladesh Rifles headquarters left a total of 75 people dead, 57 of them army officers in command of the border guards, including their chief Major Gen Shakil Ahmed. Among the rest are two family members of army officers, 9 BDR jawans and 7 civilians.Several thousand soldiers and their lower-ranked commanders fled the headquarters as well as some outer stations. Most of them have been run in while a few hundred others remained on the run.

Meanwhile, thirty BDR personnel accused in mutiny case were yesterday produced before the judicial magistrate court that ordered them to jail. Fifteen of them pleaded for bail but magistrate Basudev Roy rejected their petitions.

The magistrate ordered to transfer the case to the District and Sessions Judge's court for trial.
Police arrested the 30 BDR personnel from 39 Riffle Battalion following a case filed by officer-in-charge of sadar thana on charge of mutiny in the battalion.

Some 3,000 BDR personnel have been taken into custody from different parts of the country after the February 25-26 Peelkhana incident when nearly 80 people, including 57 Army officers were killed.
Posted by: Steve White || 06/15/2009 00:00 || Comments || Link || E-Mail|| [10795 views] Top|| File under:
China-Japan-Koreas
N.Korea warns of nuclear war
South Korea's president ordered his top security officials Sunday to deal "resolutely and squarely" with new North Korean warnings of a nuclear war on the eve of his U.S. visit. In Washington, Vice President Joe Biden said "God only knows" what North Korea wants from the latest showdown.

President Lee Myung-bak travels to Washington on Monday for talks with President Barack Obama that are expected to focus on the North's rogue nuclear and missile programs.

The trip comes after North Korea's Foreign Ministry threatened war with any country that stops its ships on the high seas under new sanctions approved by the U.N. Security Council in response to its May 25 nuclear test.

It also vowed Saturday to "weaponize" all its plutonium and acknowledged a long-suspected uranium enrichment program for the first time. Both plutonium and uranium are key ingredients of atomic bombs.

A commentary published Saturday in the North's state-run Tongil Sinbo weekly claimed the U.S. was deploying a vast number of nuclear weapons in South Korea and Japan.

North Korea "is completely within the range of U.S. nuclear attack and the Korean peninsula is becoming an area where the chances of a nuclear war are the highest in the world," it said.

Kim Yong-kyu, a spokesman at the U.S. military command in Seoul, denied the allegation, saying the U.S. no longer has nuclear bombs in South Korea. U.S. tactical nuclear weapons were removed from South Korea in 1991 as part of arms reductions following the Cold War.

President Lee summoned his top security ministers Sunday and ordered them to "resolutely and squarely cope" with the North's threats, his office said. The Unification Ministry, responsible for ties with the North, issued a statement demanding that it stop inflaming tension and resume talks with the South.

"North Korea should give up its nuclear program ... and stop any kind of military threat," it said. "We urge North Korea to respond in a sincere dialogue to improve South-North Korean relations."

The new U.N. sanctions approved Friday are aimed at depriving the North of the financing used to build its nuclear program. They also authorize searches of North Korean ships suspected of transporting illicit ballistic missile and nuclear materials.

Biden told NBC's "Meet the Press" that it's crucial that the U.S. and other nations "make sure those sanctions stick."

North Korea's leader, Kim Jong Il, reportedly had a stroke 10 months ago and analysts believe there may be a plan in place to name his inexperienced 26-year-old son, Kim Jong Un, as the future leader.

"God only knows what he wants," Biden said of Kim. "There's all kinds of discussions. Whether this is about succession, wanting his son to succeed him. Whether or not he's looking for respect. Whether or not he really wants a nuclear capability to threaten the region. ... We can't guess his motives.

"We just have to deal with the reality that a North Korea that is either proliferating weapons and or missiles, or a North Korea that is using those weapons ... is a serious danger and threat to the world, and particularly East Asia," the vice president said.

Lee Sang-hyun, an analyst at the Sejong Institute, a South Korean security think tank, said he believes the North will continue to conduct nuclear tests until it masters the technology to mount nuclear warheads on missiles and will give credit for it to Kim Jong Un.

"Kim Jong Un's status is still unstable. Kim Jong Il appears to be trying to give the son a powerful means to strengthen his succession," Lee said. "Kim Jong Un could also get the credit for nuclear weapons development."

North Korea is already believed to have enough plutonium for at least half a dozen atomic bombs.

North Korea says its nuclear program is a deterrent against the U.S., which it accuses of plotting to invade and topple its regime. Washington, which has 28,500 troops in South Korea, has repeatedly denied having any such plans.
Posted by: Oztralian || 06/15/2009 00:00 || Comments || Link || E-Mail|| [10796 views] Top|| File under:
Lee reviews national security posture before trip to Washington
SEOUL, June 14 (Yonhap) -- South Korean President Lee Myung-bak convened a meeting of security-related ministers on Sunday to review contingency plans in case of a North Korean provocation during his upcoming trip to the United States, Lee's aides said.

The meeting came a day after the North issued a verbal threat to take military action against any U.S.-led attempt to form a "blockade" around it. The warning was a response to a U.N. Security Council resolution punishing Pyongyang for its latest nuclear test by calling for tighter cargo inspections and an arms embargo. The defiant communist nation also announced a plan to produce more plutonium-based nuclear bombs and begin an uranium enrichment program.

South Korean officials took the threats seriously, noting the North has put its threats into actions including the second nuclear test. "President Lee instructed the ministers to take thorough measures so that the people can be free from care about national security during (his) trip to the United States," said Kim Eun-hye, a spokesperson at the presidential office Cheong Wa Dae.

Lee is scheduled to head for Washington on Monday for a summit with U.S. President Barack Obama. Their meeting is expected to focus on ways to deal with North Korea. Lee will return to Seoul on Friday. It is not unusual for the president to hold such meetings before taking overseas trips, the official added.

Another Cheong Wa Dae official said the security meeting was aimed at "preparing for a possible provocation from North Korea, although the possibility of such an action appears slim, while President Lee is visiting the U.S."

In attendance were Prime Minister Han Seung-soo, Foreign Minister Yu Myung-hwan, Unification Minister Hyun In-taek, Defense Minister Lee Sang-hee, National Intelligence Service chief Won Sei-hoon, and Kim Sung-hwan, senior secretary to the president for foreign affairs and security. The defense minister was quoted as saying in the meeting that, "We can't rule out the possibility that North Korea could provoke an armed conflict. We will counter it decisively through cooperation with the U.S."
Posted by: Steve White || 06/15/2009 00:00 || Comments || Link || E-Mail|| [10794 views] Top|| File under:
Biden: U.S. Committed to N.Korea Sanctions
Vice President Joe Biden says the United States is committed to enforcing enhanced U.N. sanctions against North Korea, despite defiant statements from Pyongyang. North Korea says new U.N. sanctions could bring about war on the Korean peninsula and will not slow its nuclear program.


Um, yeah, sure Joe, now back to the Naval Observatory with yez ...

Appearing on NBC's "Meet The Press" program, Vice President Biden pledged enforcement of the sanctions, which include financial penalties and authorize searches of North Korean ships suspected of carrying nuclear materials or ballistic missile components.

"We are going to enforce the UN resolution," said Biden. "North Korea is a very destabilizing element in East Asia. Everyone now realizes that. The Chinese realize it. The Russians realize it. They have gone further than they have ever gone in joining us on real sanctions against North Korea. And it is important we make sure those sanctions stick [are enforced]."


"The Chinese realize it." AND APPROVE!

Asked about North Korean threats, Biden observed that, as he put it, "They say a lot of things." The vice president professed bafflement on what President Kim Jong Il hopes to achieve in the latest standoff with the international community.

"God only knows what he wants," said Biden.


God knows and so do we: keep power long as possible and then hand things over to his son.

"There are all kinds of discussions, whether this is about succession - [President Kim] wanting his son to succeed him, and whether or not he is looking for respect, whether or not he really wants a nuclear capability to threaten the region. We cannot guess his motives. We just have to deal with the reality: that a North Korea that is proliferating weapons and missiles is a serious threat and danger to the world."

Tuesday, President Barack Obama is to meet with his South Korean counterpart, Lee Myung-bak. President Lee has urged a stronger, more coordinated front with the five governments that have engaged Pyongyang in talks since 2003.
Posted by: Steve White || 06/15/2009 00:00 || Comments || Link || E-Mail|| [10794 views] Top|| File under:
Norks "to start" enriching uranium
They've been doing it for a while but WaPo now has noticed ...

TOKYO, June 13 -- North Korea adamantly denied for seven years that it had a program for making nuclear weapons from enriched uranium. But on Saturday, a few hours after the U.N. Security Council slapped it with tough new sanctions for detonating a second nuclear device, the government of Kim Jong Il changed its tune, vowing that it would start enriching uranium to make more nuclear weapons.


They've been doing it on the sly. This isn't news.

Declaring that it would meet sanctions with "retaliation," North Korea also pledged to "weaponize" all the plutonium it could extract from used fuel rods at its Yongbyon nuclear plant, which was partially disabled last year as part of the North's agreement to win food, fuel and diplomatic concessions in return for a promise to end its nuclear program.

That agreement collapsed in April, when North Korea -- fuming about Security Council condemnation of its March launch of a long-range missile -- kicked U.N. weapons inspectors out of the country and began work to restart its plutonium factory. It tested a second bomb on May 25, and South Korean officials have said more missile launches and a third nuclear test are possible in the near future.

Continued on Page 49
Posted by: Steve White || 06/15/2009 00:00 || Comments || Link || E-Mail|| [10796 views] Top|| File under:
India-Pakistan
Brown assures Zardari of support against Taliban
ISLAMABAD: British Prime Minister Gordon Brown called President Asif Zardari on Sunday and conveyed the support of his government to Pakistan in the war against the Taliban.


There's nothing like a vote of support from a foreign head of state who himself is on his way out ...

During the telephonic conversation, the two leaders discussed how Britain could help Pakistan in the war against terrorism and extremism. The measures to ensure the safe return and rehabilitation of internally displaced persons also came under discussion.

The president spoke to Brown about ways to achieve increased market access for Pakistani goods in the European Union market.
Posted by: Steve White || 06/15/2009 00:00 || Comments || Link || E-Mail|| [10795 views] Top|| File under:
More funds allocated to equip mighty Pak army
ISLAMABAD: The government has allocated Rs 102.4 billion ($1.28 billion) for the Armed Forces Development Plan (AFDP) in the upcoming fiscal year 2009-10, Finance Secretary Salman Siddique said on Sunday.


That's $1.28 billion minus 10 percent, of course ...

Former president Pervez Musharraf initiated the AFDP to modernise the country's armed forces through an initial target of $15 billion by 2015. However, the programme's target was later increased to $25 billion. The government has been financing the strategic programme with an annual allocation of $1 billion for the last four years. The present government allocated $1.2 billion for the plan during 2008-09, and has allocated $1.28 billion for 2009-10 to meet the growing defence requirements of the armed forces. This amount is allocated out of the budget.

The AFDP is vital to increase the country's defence preparedness, and respond to national security threats from both internal and external factors. The recent rise in acts of terrorism and insurgency have required the government to upgrade the country's weapons, and obtain access to the latest technologies available in the world markets in order to adequately address the security challenges. Official sources said allocations made in foreign exchange for the AFDP are mainly used for imports.
Posted by: Steve White || 06/15/2009 00:00 || Comments || Link || E-Mail|| [10794 views] Top|| File under:
International-UN-NGOs
Oxfam calls on EU not to upgrade ties with Israel
"We in Oxfam are calling on the EU for formal suspension of the upgrading process. It is currently informally-suspended. We would like to see the suspension continued until we see a lifting of the blockade," Sara Hamood, Policy Advisor for OXFAM for the occupied Palestinian territories, told Kuwait News Agency (KUNA) in an interview. "We would like to see tangible improvements on the ground that actual goods are going into and out of Gaza and that people are getting into and out of Gaza without impediment," she said.

Hamood, who is based in Jerusalem, was in Brussels to brief the EU working group on humanitarian and food aid.

She urged the EU and European countries to use the tools at their disposal to pressure different parties in the conflict in order for them to prioritize the interest of civilians.

Almost five months after the ceasefire following the brutal Israeli military onslaught on Gaza and three years after the Israeli blockade of Gaza "what we see is a real dire humanitarian situation, in which entry of goods and people into Gaza remains severely restricted to food, aid and medical supplies," noted the aid worker.

EU foreign ministers are expected to meet the hard-liner Israeli foreign minister Avigdor Lieberman in Luxembourg on Monday to discuss the Middle East peace process and EU-Israeli ties.

According to EU sources, the EU is expected to call on Israel to "unequivocally" commit to the two-state solution and to immediately end Jewish settlement activities.
Posted by: Seafarious || 06/15/2009 00:00 || Comments || Link || E-Mail|| [10794 views] Top|| File under:
Israel-Palestine-Jordan
Hamas says operative tortured to death in PA jail
A Hamas operative died in a Hebron prison overnight Monday after being interrogated by Palestinian Intelligence personnel. The Islamist group has accused the Palestinian Authority of torturing the man to death and warned that the incident may prove to be a deadly blow to the efforts at reconciling the rival Palestinian factions.

The deceased Hamas operative, identified as 28-year-old Haytham Amro from the village of Dura, worked as a nurse at a Hebron hospital. He was arrested last week by the Palestinian security services. The Authority said it was looking into the circumstances of his death. Hamas claims the "torture of hundreds of operatives in the West Bank has become routine in Palestinian jails."

The incident came on the heels of Sunday's meeting between Hamas and Fatah representatives in an effort to minimize the arrests of operatives from both factions in the West Bank and Gaza. "This crime (Amro's death) proves that within Fatah and the Palestinian Authority there is a group of people who aren't interested in reconciliation and therefore carry on with the arrests and the torture of detainees," senior Hamas figure Sami Abu Zuhri said.

Islamic Jihad also called on the Authority to stop arresting its operatives in the West Bank.
Posted by: ryuge || 06/15/2009 06:28 || Comments || Link || E-Mail|| [10795 views] Top|| File under:
ExPrez Carter says Etzion Bloc will remain Israel
Former U.S. president Jimmy Carter said on Sunday following a meeting with settler leaders that he did not believe Israel would withdraw from the Gush Etzion settlement bloc. Carter said that as the West Bank bloc is situated beside the borders set following the 1967 Six-Day War, he imagines it will stay under Israeli control forever.

"This particular settlement is not one that I envision ever being abandoned, or changed over into a Palestinian territory," Carter said. "This is part of the close settlements to the 1967 line that I think will be here forever."



The Etzion block is south of Jerusalem, the other large settlement areas are in E. Jerusalem, also near the 67 line and the Ariel block which is goes pretty far inside the PA side of the 67 block - so this statement could be interpreted as a 'the Ariel Block must go' statement


Gush Etzion council leader Shaul Goldstein,


who is something of a dove and has extensive contacts with arabs in and near Etzion- and the near Etzion arabs were long time anti Arafat


who hosted Carter at his home, called the visit significant and said he believed it indeed contributed to a change in the former president's views.

Carter embarked on the visit to Gush Etzion on Sunday in what he described as a chance to listen and make his views known. There he met with Goldstein and others at the Neve Daniel settlement, south of Jerusalem.

The former president said he was there to "listen to the settlers," and that he "hoped to make sure they understand my own attitude toward Israel and the Jewish population in the world and toward the Jewish settlers."

Later, Carter sat in Goldstein's living room, positioned under five books of the Hebrew Bible on a bookshelf.

"This is our homeland, but we recognize there are other people living next to us," Goldstein told him, referring to the Palestinians, who view the West Bank as part of a future state.
Posted by: Lord garth || 06/15/2009 00:00 || Comments || Link || E-Mail|| [10793 views] Top|| File under:
Rightist MK: Netanyahu has lost support of the nationalist camp
Prime Minister Benjamin Netanyahu's foreign policy address on Sunday evening was met with mixed responses from across the political spectrum. Both Israeli Arab and nationalist political leaders blasted the speech as political spin, while President Shimon Peres praised it as "strengthening Israel's international position and opening the door to direct peace negotiations."

"The Prime Minister's speech was a true and courageous speech that referred to the main issue - the establishment of a demilitarized Palestinian state alongside the state of Israel, the state of the Jewish People," said Peres. "These remarks, which were enunciated in a clear voice, are very important regarding the strengthening of stability in the Middle East and constitute an opening of direct negotiations towards both a regional peace and a bilateral peace between Israel and the Palestinians."

MK Aryeh Eldad, of the National Religious Party, accused Netanyahu of violating his own promises and said the nationalist camp could no longer support his policies. "Today the prime minister lost the leadership of the nationalist camp by not only transgressing his own red lines, but by converting from his own religion," said Eldad of Netanyahu's declaration that he would accept the creation of a Palestinian state so long as the international community could guarantee it remain demilitarized.


I think he has to say that but a close look at Bibi's speech reveals nothing more than a lot of window-dressing and eyewash ...

"With the expression 'demilitarized Palestinian state,' Netanyahu is trying to eat a pig butchered in a kosher way," he added. "There is no such thing as a demilitarized state, Netanyahu knows very well that no political force on earth can prevent a country from arming itself or signing military treaties like any other country."

MK Zevulun Orlev, of the Jewish Home party, said that the policy represented a drastic change in stance and was an affront to the coalition agreement. "Netanyahu offered lip service by agreeing to a demilitarized Palestinian state, thus disappointing most of his coalition partners," he said. "Netanyahu's speech requires a serious coalition discussion to ensure that the democratic resolution as it was manifested in the elections will be represented in the government's policy."

Israeli Arab MK Ahmed Tibi said that the address was full of contradictory policy, and essentially a "ploy" to close the rift growing between Netanyahu's government and the Obama administration.

"Netanyahu's mountain turned into a mole hill," said Tibi. "The speech manifests an intellectual fixation which sees a non-sovereign Palestinian state together with continued settlement construction. I hope that the White House will blow the cover from Bibi's [Netanyahu's] public relations ploy. The PLO [Palestine Liberation Organization] doesn't need to, and never will, recognize Israel as a Jewish state."

MKs from the opposition Kadima party, however, said that the speech represented a long-awaited step toward regional peace. "Today the prime minister recognized the interest of the Israeli-Jewish interest which is the immediate talks geared toward the creation of a Palestinian state," said MK Otniel Schneller. Kadima must, as a responsible party which believes in the people's unity and wellbeing, support the practical steps toward realizing the prime minister's peace plan."

Jerusalem Mayor Nir Barkat welcomes Netanyahu's remarks on Jerusalem, particularly his vow "to strengthen and develop united Jerusalem." Barkat said he would continue to work with the prime minister to "change the negative trends of Israel's capital city."
Posted by: Steve White || 06/15/2009 00:00 || Comments || Link || E-Mail|| [10793 views] Top|| File under:
Paleos: Netanyahu is 'sabotaging' peace efforts
All completely predictable ...

The Palestinian Authority on Sunday criticized Prime Minister Benjamin Netanyahu's highly anticipated foreign policy speech, in which he called for immediate peace talks and endorsed the creation of Palestinian state without military capabilities.

An aide to Palestinian President Mahmoud Abbas said that the speech "sabotages" regional peace efforts, due to Netanyahu's refusal to accept an influx of Palestinian refugees into Israel and his unwillingness to compromise on the status of Jerusalem. "Netanyahu's remarks have sabotaged all initiatives, paralysed all efforts being made and challenges the Palestinian, Arab and American positions," said Nabil Abu Rudeinah.


And who would know more about sabotage than the Paleos?

He noted Netanyahu's demand that Jerusalem be the undivided capital of Israel and that Palestinian refugees not be allowed into Israel: "This will not lead to complete and just peace," Abu Rudeinah said. "His remarks are not enough and will not lead to a solution."

He described Netanyahu's setting of a condition of demilitarization as a condition for Israel agreeing to a Palestinian state as "detail".

"Our main demand is the end of the occupation and finding a fair solution for Palestinian refugees and halting settlements," Abu Rudeinah said. "Other details should be resolved in negotiations."


A 'fair solution' to the 'refugees', in Paleo terms, is the "right-to-return", which Israel will never accept. Try again boys ...

A senior Palestinian negotiator called on U.S. President Barack Obama to intervene to force Israel to abide by previous interim agreements that include freezing settlement activity in the West Bank. The alternative, he said, was violence. "President Obama, the ball is in your court tonight," Erekat said. "You have the choice tonight. You can treat Netanyahu as a prime minister above the law and ... close off the path of peace tonight and set the whole region on the path of violence, chaos, extremism and bloodletting.

"The alternative is to make Netanyahu abide by the road map," he said, referring to a U.S.-sponsored document under which Israel agreed to freeze settlement activity and Palestinians agreed to rein in militants hostile to Israel.

"The peace process has been moving at the speed of a tortoise," negotiator Saeb Erekat said. "Tonight, Netanyahu has flipped it over on its back."


As opposed to what old Yassar did to the Oslo accords ...

Erekat said that Netanyahu had "unilaterally ended the negotiations" and took the possibility of peace talks off the table.

"[Netanyahu] spoke about a Palestinian state, [but only] after he removed from it the issue of Jerusalem, placed the issue of refugees outside negotiations, placed security outside negotiations when he spoke about a demilitarized Palestinian state," he said.

Erekat also said that there was no chance of Palestinian ever approving Netanyahu's vision for their state. "He will have to wait 1,000 years before he finds one Palestinian who will go along with him with this feeble state," said Erekat.

Erekat, one of the senior negotiators on Abbas's team, said Palestinians needed to overcome the differences that have seen Hamas Islamists opposed to both Abbas and to interim accords reached with Israel seize control of the Gaza Strip.

Hours before Netanyahu's address, Palestinian officials said that a "yes or no" decision faces the Israeli leader regarding Middle East peace. "What's required from Mr Netanyahu is a yes or a no - two states, accept agreements signed and to stop settlement activities including natural growth," Erekat had said.

Palestinian President Mahmoud Abbas, himself at loggerheads with Hamas, has said talks with Israel cannot resume until Netanyahu halts settlement and accepts a two-state solution.

In the Gaza Strip, Hamas representatives vehemently rejected Netanyahu's address. "In his speech, he ... erased the Palestinian refugees' right of return," said senior Hamas leader Ismail Radwan, adding that the prime minister also did not "recognize Jerusalem as the capital of the independent Palestinian state."

Radwan rejected Netanyahu's demand that Palestinians recognize Israel's Jewish character. "His speech is a slap in the face of all those who have opted for the choice of negotiations with Israel," he added. "What needs to be done immediately is to sever all ties with Israel."

The Hamas movement rejects a two-state solution to the conflict withIsrael and opposes negotiations with Israel.
Posted by: Steve White || 06/15/2009 00:00 || Comments || Link || E-Mail|| [10794 views] Top|| File under:
Fatah, Hamas agree to end political arrests
Rival Palestinian factions Fatah and Hamas on Sunday agreed to end political arrests between one another during conciliation meetings held in the West Bank and Gaza.

Fatah senior official Ibrahim Abul Naja during a joint press conference with Hamas official Ayman Taha, said that the two factions have also decided to exchange lists of arrested members in preparation for their release, as well as putting a stop to conflicting media campaigns against one another.

Conciliation committees from both factions will hold constant meetings to end the state of division and create the components of comprehensive national dialogue under Egypt's vision, in preparation for the signature of an agreement at the end of July, he noted.

On his part, Hamas' Taha reiterated that the Gaza and Ramallah meetings come under the framework of ending the state of division in preparation for the conciliation agreement.
Posted by: Seafarious || 06/15/2009 00:00 || Comments || Link || E-Mail|| [10794 views] Top|| File under:
Syria-Lebanon-Iran
Short Round: No guarantee on Moussavi's safety
CNN notices what's going on in Tehran ...

TEHRAN, Iran (CNN) -- Iranian President Mahmoud Ahmadinejad declined Sunday to guarantee the safety of his defeated rival Mir Hossein Moussavi in response to a question from CNN Chief International Correspondent Christiane Amanpour.

"There is rule of law in this country and all the people are equal before the law," Ahmadinejad said when Amanpour asked if he would guarantee Moussavi's safety. She also asked why opposition leaders had been arrested.

"In a soccer match, people may become excited and there may be confrontation between the people and the police force. People who violate traffic regulations will be fined by the police no matter who he is. These are not problems," Ahmadinejad said.

When Amanpour asked a second time if Ahmadinejad would guarantee Moussavi's safety, he said he had already answered the question.


Moussavi's a deader, it's just a question of when ...

There were conflicting reports on whether Moussavi had been placed under house arrest. Some reports indicated that he had been detained. Others said he was at home, conducting meetings but was free to come and go. Guards were stationed outside his house, but it was not immediately clear whether they worked for him or the government.

Analysts had expected Moussavi, a former prime minister who is regarded as a reformist, to defeat Ahmadinejad. Moussavi is credited for successfully navigating the Iranian economy during a bloody eight-year war with Iraq in the 1980s. And he enjoyed tremendous support among the youth. Iran's population has a median age of 27.

When the ballots were counted, the government declared Ahmadinejad the winner -- with 62.63 percent of the vote. Moussavi received 33.75 percent. Moussavi disputed the results, blaming "untrustworthy monitors." Independent election observers were banned from polling places.

"The results announced for the 10th presidential elections are astonishing," he said in a statement. "People who stood in long lines and knew well who they voted for were utterly surprised by the magicians working at the television and radio broadcasting."

Angered by the returns, Moussavi's supporters took to the streets Saturday. With handkerchiefs and surgical masks shielding them from the pungency of tear gas, they clashed openly with police in a rare challenge to the regime.
Posted by: Steve White || 06/15/2009 00:00 || Comments || Link || E-Mail|| [10794 views] Top|| File under:
Iran shuts Arab TV bureau amid election controversy
Amid continuing tension in the Iranian capital over Friday's elections, Iran's Ministry of Information on Sunday ordered the satellite television news channel al-Arabiya to close its Tehran bureau for a week, the channel reported.


Al-Arabiya is one of the good guys overall. They do some stupid things sometimes but they're willing to go places no one in the West can go to gather news.

Diya al-Nasseri, the network's Tehran correspondent, announced the ministry's decision on air on Sunday afternoon. He said authorities declined to give any justification for the order, but added that it had come after hours of negotiations over an al-Arabiya report the ministry wanted to see changed.

Shortly after al-Nasseri made his announcement on air, authorities called him again, Nabil Khatib, executive news manager at the channel said in comments published on al-Arabiya website. "Our correspondent just got a call after we announced the news inviting him for a meeting at the ministry tomorrow to discuss the situation. Until then he's banned from doing any work," Khatib said.

"Al-Arabiya is worried about being banned from the chance to cover an important country like Iran during an important event like the elections and afterwards without explaining the reason behind that decision," he said.

Later in the day, the station ran footage from Iranian state television of a Tehran rally in support of President Mahmoud Ahmadinejad. Footage of the president's press conference aired on the channel Sunday afternoon was from a feed, a journalist at the station's headquarters in Dubai said.

Alongside the Qatari network al-Jazeera, the Dubai-based network is one of the two leading satellite news channels in the Middle East.

The bureau's closure came as police confirmed the arrest of 50 demonstrators and 10 "organizers" following clashes between riot police and supporters of opposition leader Mir Hossein Moussavi on Saturday night. In remarks carried by Iran's official IRNA news agency, deputy police chief Ahmed Radan said more arrests would follow.

Photographs and videos from Tehran showed police beating protesters on Saturday, but a news embargo in the local media made details difficult to come by.

The demonstrators were protesting what they said were fraudulent results from Friday's presidential elections, which showed a landslide victory for President Mahmoud Ahmadinejad.
Posted by: Steve White || 06/15/2009 00:00 || Comments || Link || E-Mail|| [10793 views] Top|| File under:
Short Round: Anyone who strikes Iran will regret it
President Mahmoud Ahmadinejad on Sunday said any country that dared to attack Iran would "deeply regret" such a move, dashing hopes that his re-election Saturday would temper his confrontational stance toward the world.

"Who dares to attack Iran? Who even dares to think about it?" Ahmadinejad said at a news conference in response to a question.

Iran's refusal to halt nuclear work the West suspects is aimed at making bombs, a charge Tehran denies, has sparked persistent speculation that Israel or the United States might strike at the country's nuclear facilities. Ahmadinejad added that Iran's nuclear issue "belongs in the past," indicating there would be no change in nuclear policy during his second term in office.

Meanwhile, defeated presidential candidate Mir Hossein Mousavi formally appealed against Iran's election result on Sunday to the legislative body, the Guardian Council, a statement on his website said. "Today, I have submitted my official formal request to the council to cancel the election result," Mousavi said in the statement. "I urge you Iranian nation to continue your nationwide protests in a peaceful and legal way."

Iranian police again clashed on Sunday with demonstrators protesting in Tehran against his re-election. Supporters of defeated reformist Mir Hossein Mousavi, who has dismissed Ahmadinejad's victory in Friday's election as a "dangerous charade", gathered in the city centre, chanted his name and threw stones at police, a Reuters witness said.

Police on motorcycles drove through the crowd to disperse the protesters. At least one person, a woman, was injured. Police briefly detained journalists filming the violence.
Posted by: Steve White || 06/15/2009 00:00 || Comments || Link || E-Mail|| [10794 views] Top|| File under:
Ev'rything just ducky, sez Dinnerjacket in post-election presser
Ahmadinejad said at his first press conference after his re-election, that 70 million have celebrated the June 12 elections, yet only 40 million people who celebrated the victory. He added "Protestation is a natural way to be acted by some, due to the fact that they have not achieved enough votes as advertised." In addition, he stressed on the fact that Iran lives high "freedom".

Moreover, he commented on The Council of Guardians, stating that they only rely on law and justice, in order to give any opinion.

Translation: "The mullahs still love me best. Cross me at your peril."

He refused the fact that many have condemned and questioned the elections, therfore, he said that Iran have chose thier representative by their own.

Translation: "c.f. my comments about the Guardian Council."

In addition, Ahmedinejad said now the election procedure was wrapped up it is now time for friendship and construction of the country.

Translation: "c.f. my comments about the Guardian Council."

Meanwhile he said that airspace is open for whoever wants to discuss politics, yet there is no problems with the election and nothing to be discussed in this matter.

Translation: "c.f. my comments about the Guardian Council."

Highlighting the great potential and splendid capacities of the Iranian nation for development and advancement in different arenas, he will focus on consolidating infrastructures in cultural, political and economic domains.

"Just like our American cousin!"
Posted by: Seafarious || 06/15/2009 00:00 || Comments || Link || E-Mail|| [10793 views] Top|| File under:
Karzai congratulates Iran president in phone call
Karzai lauded the large turnout and congratulated the Iranian people "for making a decision about their destiny," according to a statement from the presidential palace.

The Afghan president said that relations between Afghanistan and its western neighbor "expanded" during Ahmadinejad's time in office and that he hoped ties would continue to strengthen.
Posted by: Uluger Whing1854 || 06/15/2009 00:00 || Comments || Link || E-Mail|| [10793 views] Top|| File under:
Syria's FM unveils deal with US for normalized ties
Syrian Foreign Minister Walid al-Muallem said here Sunday that there was a Syrian-US agreement based on a roadmap for a normalization of relations in political, security and cultural domains.


Oh great, what are we giving away to this set of thugs to have 'normal' relations?

Al-Muallem was quoted by Syria News as telling the US Foreign Policy magazine that he had recently agreed with US Secretary of State Hilary Clinton over a roadmap for a normalization of relations between Damascus and Washington. He said they had a similar vision based on three points, notably Iraq's stability, comprehensive Middle East peace and fight against terrorism.

He was also quoted as voicing his country's willingness to improve ties with the US, hoping that US President Barack Obama could honor his promise to achieve comprehensive peace in the Middle East region.

Syrian-US relations have improved since Obama took over in January 2009, with US Middle East Envoy George Mitchell having traveled to Damascus in the first visit of its kind by a senior US official since 2005.

On US-Iranian relations, the Syrian foreign minister offered that his country could act as a facilitator between Washington and Tehran.


For a big cut of whatever action there is to be had, of course ...

D'ya think Tehran or Chicago-on-teh-Potomac will notice which "cuts" get taken and when?
Posted by: Seafarious || 06/15/2009 00:00 || Comments || Link || E-Mail|| [10793 views] Top|| File under:
Iraqi president congratulates Ahmadinejad on election victory
Iraq's president has congratulated his Iranian counterpart Mahmoud Ahmadinejad on his re-election. Jalal Talabani is the second head of state in the world to offer support for the hard-liner following Afghan President Hamid Karzai's statement.

Talabani says the victory shows support for Ahmadinejad personally as well as "the approach taken by the Islamic Republic" under Iran's supreme leader, Ayatollah Ali Khamenei.

Talabani expressed confidence "that the friendly and neighborly relations" will improve in the coming years.
Posted by: Uluger Whing1854 || 06/15/2009 00:00 || Comments || Link || E-Mail|| [10793 views] Top|| File under:
Who's in the News
71
[untagged]
1
Islamic Jihad
Bookmark
E-Mail Me
The Classics
The O Club
Rantburg Store
The Bloids
The Never-ending Story
Thugburg
Gulf War I
The Way We Were
Bio
Merry-Go-Blog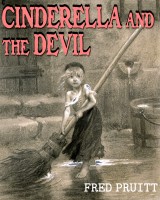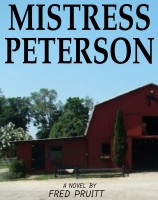 On Sale now!


A multi-volume chronology and reference guide set detailing three years of the Mexican Drug War between 2010 and 2012.

Rantburg.com and borderlandbeat.com correspondent and author Chris Covert presents his first non-fiction work detailing the drug and gang related violence in Mexico.

Chris gives us Mexican press dispatches of drug and gang war violence over three years, presented in a multi volume set intended to chronicle the death, violence and mayhem which has dominated Mexico for six years.
Click here for more information


Meet the Mods
In no particular order...


Steve White
Seafarious
tu3031
badanov
sherry
ryuge
GolfBravoUSMC
Bright Pebbles
trailing wife
Gloria
Fred
Besoeker
Glenmore
Frank G
3dc
Skidmark



Better than the average link...



Rantburg was assembled from recycled algorithms in the United States of America. No trees were destroyed in the production of this weblog. We did hurt some, though. Sorry.
34.229.119.176

Help keep the Burg running! Paypal: