-Lurid Crime Tales-
LAPD identifies Brianna Kupfer's 'killer' as a career criminal with dozens of arrests who was out on $1K bail as they tell public not to approach 'armed and dangerous' suspect and launch manhunt
[Daily Mail UK]
LAPD has identified Shawn Laval Smith, 31, as the man wanted in murder of UCLA grad student

Brianna Kupfer




Career criminal has a lengthy rap sheet with arrests in Charlotte, South Carolina, and California


At the time of the murder Smith was free on a $1,000 bond in Los Angeles for an unknown misdemeanor


He also appears to have been on a $50,000 bond in Charleston, South Carolina on a shooting charge


Police on Tuesday released chilling images of man thought to be Smith buying a vape pen after the slay


Brianna, 24, was working alone in the luxury furniture store Croft House in LA when she was killed last week


LAPD said on Tuesday that she texted a friend to say someone in the store was 'giving her a bad vibe'


Suspected killer was spotted about 30 minutes later at a convenience store in the area


He was seen calmly purchasing a vape pen while dressed in all black and wearing a distinctive backpack


Brianna's father slammed politicians for exposing communities to 'people that are falling out the bottom'


Todd Kupfer said leaders in Los Angeles having been championing people 'that rob others of their rights'


LA District Attorney George Gascon is under fire for failing to crack down on violence amid crime surge


Homicides in Los Angeles rose 52% last year from 2019, and shooting incidents were up 59%
Posted by: Wheter Glomort4636 || 01/19/2022 08:42 || Comments || Link || E-Mail|| [179 views] Top|| File under:
Police fatally shoot man suspected of killing Cracker Barrel manager
[NYPOST] Police officers fatally shot the gunman who murdered a manager at a Houston Cracker Barrel when she tried to protect a co-worker from being mugged, officials announced Sunday night.

Undercover deputies from the Harris County Sheriff's Office were conducting surveillance on the murder suspect, a 28-year-old black male, when they saw him leave the location around 6 p.m. and begin walking down the street, Mike Lee, assistant chief with the Harris County Sheriff's Office, said at a

presser

.

He was approached by the deputies, who called him by name before two deputies opened fire when they believed he had a weapon.

"He began running from them and as they were chasing them, he made some gestures as if he were pointing a weapon at them. At that time our deputies opened fire ... on the suspect," Lee said.

The suspect was transported
by a 3 hr circuitous route
to Kingwood Hospital in Houston, where he was pronounced dead.
He's dead, Jim!
His name is not being released until he's ID'd by the county forensics office.

Sgt. Dennis Wollford of the department's homicide unit said the suspect had two open felony assault warrants, and was "believed to be armed and dangerous."

Wollford said there's "not an obvious gun that we've located," but said officials are still processing the scene.

Beloved 59-year-old grandmother Robin Baucom, who had worked at the Cracker Barrel for nearly 34 years, was inside the eatery early Saturday when two men in a Dodge Charger pulled up near the front door, the Star-Telegram reported.

A man got out of the car and attempted to snatch a purse from another employee as she tried to get in the door. Baucom saw what was happening and ran to unlock the front door so the employee could get inside, pushing the mugger as he tried to force his way through the door.


Posted by: Fred || 01/19/2022 00:00 || Comments || Link || E-Mail|| [170 views] Top|| File under:
Virginia man arrested for abducting store clerk, who remains missing
Black on black, poor girl.
[NYPOST] Virginia police have arrested a man in connection to the disappearance of a 28-year-old shop clerk, who has not been seen since she went to take out the trash after closing up shop last week, authorities said.

Tyrone N. Samuel, 50, of Heathsville, was arrested and charged with the abduction of Ahreal Smith, whose whereabouts are still unknown, Northumberland County Sheriff Johnny Beauchamp announced Sunday.

Several local businesses and organizations have pooled together a $9,400 reward for any information leading to her.

Smith was last seen around 9 p.m. Wednesday at the Claraville Little Sue Store in Heathsville where she works. She was spotted on surveillance footage leaving the store to start her car around 9:05 p.m. before returning inside, police said at a

presser

.
Posted by: Fred || 01/19/2022 00:00 || Comments || Link || E-Mail|| [117 views] Top|| File under:
Carjacker stole vehicle with passenger in back who texted cops updates
[NYPOST] An Ohio man stole a car while a teenage passenger was asleep in the backseat, leading police on a high-speed chase while the teen texted real-time location updates to authorities, police said.

Raylon Scott, 19, was snoozing in the backseat of a 2012 Audi A4 at a Hyundai dealership in Findlay when Justin Vaughn, 32, suddenly hopped in the driver's seat and sped off with Scott still inside.

Scott and his friend, Kharisma Guajardo, 17, had brought the Audi there to the dealership to trade it in.

Police were quickly notified that the vehicle was stolen, and Guajardo was able to track the vehicle as it took off "at a high rate of speed" eastbound on US 224.

Scott texted his friend real-time updates of their location "as well as messages about [Vaughn's] driving and threatening behaviors." The messages were forwarded to authorities, Findlay police said in a

blurb

.

Police from neighboring Tiffin tracked and located Vaughn, who fled and prompted a vehicle pursuit into Seneca County.

The pursuit ended when Vaughn crashed the Audi northwest of Sycamore. Both Vaughn and Scott suffered minor injuries from the crash, police said, and were treated at the scene by Sycamore EMS. A Seneca County Sheriff's Office deputy also received an injury to his hand.

Vaughn was arrested after the crash and transferred to the Findlay Police Department.

He was incarcerated at the Hancock County Jail on charges of kidnapping, aggravated robbery, and motor vehicle theft.
Posted by: Fred || 01/19/2022 00:00 || Comments || Link || E-Mail|| [64 views] Top|| File under:
Man Allegedly Sucker Punches 79-Year-Old in NYC

[BREITBART] A suspect allegedly sucker punched a 79-year-old man with a cane in Brooklyn on Friday, according to video footage of the incident.

Authorities said it took place at approximately 12:00 p.m. on Fourth Avenue near Carroll Street at the edge of Gowanus and Park Slope, Pix 11 reported.

The New York City Police Department (NYPD) posted video of the incident on Saturday.

The footage showed the suspect arriving on a motorized scooter and leaving it on the side of the road. He approached the sidewalk where the victim was standing holding a cane near another person.

The man scanned the area, then apparently hit the victim in the head with his fist, according to the clip. The victim fell on the pavement and the suspect went back to the scooter and fled.

The victim received treatment at the scene regarding a head injury, officers noted.

The elderly man was later identified as Ralph Belgrove, and the man on the scooter identified as 29-year-old Disheem Riley, according to the Daily Mail.

"Although the video is slightly blurry, a still photo of the Riley saw him identified within hours of the footage being released. He has been slapped with assault and menacing charges," the report said.

Officials have not released a motive for the assault or what could have led up to it.

During a recent broadcast of Fox News Channel's Fox & Friends First, Rep. Nicole Malliotakis (R-NY) noted there was "mixed messaging" regarding crime from New York City Mayor Eric Adams
...retired New York City police captain, member of the New York State Senate, first Black Brooklyn borough president, law and order Dem after a brief fling with the Publicans. The New York Times isn't fond of him, suspecting he may not actually be black...
(D).

Adams talked tough on crime, yet praised Manhattan District Attorney Alvin Bragg while Bragg vowed not to prosecute certain crimes.

Malliotakis stated, "So, what New York City is going to see now is our city, unfortunately, move toward the anarchy of Portland

...a formerly lovely city in Oregon, governed by an unholy alliance of communists, anarchists, and incompetents. In 2017 the city was named as the fifth most business-friendly in the nation. It took only three years for the city to degenerate to the point where it became a national embarrassment, with antifa and Black Lives Matter bullying taxpayers and occasionally shooting one as an example to the others...
, the murders of reliably Democrat Chicago, aka The Windy City or Mobtown
...home of Al Capone, the Chicago Black Sox, a succession of Daleys, Barak Obama, and Rahm Emmanuel...
, the smash and grabs of the Socialist paradise of San Francisco
...where God struck dead Anton LaVey, home of the Sydney Ducks, ruled by Vigilance Committee from 1859 through 1867, reliably and volubly Democrat since 1964...
, and I am deeply concerned about this."

"If we're going to continue to elect people like this in our city, Batman is not even going to be able to save Gotham anymore," she added.


Posted by: Fred || 01/19/2022 00:00 || Comments || Link || E-Mail|| [101 views] Top|| File under:
-Obits-
MTV's '16 and Pregnant' star Jordan Cashmyer dead at 26
[THEPOSTMILLENNIAL] The star of the former MTV show "16 and Pregnant," Jordan Cashmyer, has died at the age of 26.


Sixteen and Pregnant, Twenty Six and Dead


News of Cashmyer's death was revealed on her mother on Cashmyer's father's Facebook page. She did not reveal the cause of death.

Cashmyer, who struggled with homelessness and teen pregnancy, was disowned by her parents on the show who did not approve of her relationship with her boyfriend, Derek Taylor. After being kicked out of her parents' home, Cashmyerand her boyfriend struggled to find work and housing. She eventually gave birth to her daughter Genevieve.

"Last night I received a call no parent ever wants," the Facebook post reads. "My oldest beloved daughter, Jordan has passed away, she was only 26 years old. Our hearts are truly broken. No parent should ever have to go through losing a child, EVER."

The post added: "Please keep my family in your thoughts prayers as we navigate through this terrible tragedy. Please understand and respect our privacy at this time. We are surrounded by the love and support of our children, granddaughter Lyla and family members."

As detailed by Fox News, Cashmyer's struggles continued well after the show ended. In 2015, she signed over the custody rights of her daughter to Taylor's mother. Deadline reports that in 2017, Cashmyer was arrested for drug possession, but had apparently celebrated a year of sobriety early last year.

Her representative told E! News that he learned of her death on January 15.

"This is an incredibly sad day. Jordan was a sweet and caring person," he stated. "Last we spoke she was doing well and seemed to be in a good place mentally and physically. I wish people had the opportunity to know her beyond her struggles. I was always rooting for her and am grateful I had the chance to know and work with her all these years."

"Life wasn't always kind to her so now she is able to be at peace."


Posted by: Fred || 01/19/2022 00:00 || Comments || Link || E-Mail|| [162 views] Top|| File under:
-Signs, Portents, and the Weather-
Free Covid Test Kits from the USPS
[USPS] Place Your Order for Free At-Home COVID-19 Tests

Residential households in the U.S. can order one set of 4 free at-home tests from USPS.com. Here's what you need to know about your order:

Limit of one order per residential address
One order includes 4 individual rapid antigen COVID-19 tests
Orders will ship free starting in late January


Starting. But when would my order finally arrive? We have no Trump running things now, squeezing the excesses out of the process.
Posted by: Lord Garth || 01/19/2022 00:00 || Comments || Link || E-Mail|| [232 views] Top|| File under:
-Land of the Free
Civil Rights Icon Barbara Jordan's Legacy, 26 Years Later: Protecting Americans from Mass Immigration
[Breitbart] On this day in 1996, Civil Rights icon Barbara Jordan died just weeks before Congress and then-President Bill Clinton were set to advance her reforms to illegal and legal immigration focused on protecting poor and working class Americans from waves of job-killing and wage-crushing mass immigration.

Jordan, a Democrat, became a fixture of the Civil Rights movement after becoming the first black American state Senator in the nation since 1883 and the first black American woman elected to the Texas State Senate. Later, in 1972, Jordan became the first black American woman to preside over a legislative body in the U.S. when she was elected president pro tempore of the Texas State Senate.

That same year, Jordan was elected to Congress. Her election marked the first time a black American woman would represent the state of Texas in Washington, D.C.

"For Martin Luther King, Jr. … he was fighting for jobs and fair pay for African Americans and that's what Barbara Jordan was doing," NumbersUSA President Roy Beck told Breitbart News.

Following President George H.W. Bush's Immigration Act of 1990, which blew open the door for today's mass immigration levels, Jordan chaired the United States Commission on Immigration Reform.

"We think about 1965 having restarted mass immigration, but it was the 1990s that just shut the door on upward mobility for all Americans in the underclass," Beck said. "It was just an abandonment of the underclass."
Posted by: Skidmark || 01/19/2022 00:00 || Comments || Link || E-Mail|| [111 views] Top|| File under:
Caucasus/Russia/Central Asia
Ukrainian forces take school building in Donetsk
Direct Translation via Google Translate. Edited.


[RIA Novosti] In the Donbass, on the territory controlled by the Ukrainian army, unidentified persons occupied a school building, said the official representative of the People's Militia of the self-proclaimed Donetsk People's Republic, Eduard Basurin.

"At the beginning of the month, about 60 militants without insignia occupied the Novognatovskaya secondary school," he specified.

Basurin added that the arrivals also seized the territory of the forestry and placed 12 armored personnel carriers and infantry fighting vehicles there.

As reported in early January in the People's Militia of the self-proclaimed Luhansk People's Republic , on December 27, Ukrainian security forces occupied a school in the village of Valuyskoye in the territory they control , deployed headquarters there and began to equip firing positions in classrooms.

Since the summer of 2020, additional ceasefire measures have been in place in Donbass. They include a complete ban on firing, placing weapons in and near populated areas, offensive and reconnaissance and sabotage operations. It is also forbidden to equip positions and use drones near the line of contact.


Posted by: badanov || 01/19/2022 00:00 || Comments || Link || E-Mail|| [80 views] Top|| File under:
Russian Bad Weather Report
Direct Translation via Google Translate. Edited.


On Epiphany in Yamal, weather forecasters promise a blizzard and frost
[REGNUM] In Epiphany in Yamal, snow and a blizzard are expected. This was reported by the Ob-Irtysh Department for Hydrometeorology and Environmental Monitoring.

On the night of January 19, it is predicted -13 to -18 deg C, in the western regions -23 to -28 deg C, in the daytime -10 to -15 deg C in the western regions -19, -24 deg C. Wind gusts up to 17 m/s.

From the night of January 20, weather forecasters promise in the region - 20 to - 25 deg C, in the western regions up to -33 deg C, in the daytime - 18 to - 23 deg C. Wind southwest 7−12 m/s.

On Friday, January 21, in the Yamalo-Nenets Autonomous Okrug, it is expected -21 deg to -26 deg C at night, 10 to -15 deg C in the daytime, light snow.

Snowy and frosty weather forecast for Epiphany in Yugra
[REGNUM] Weather forecasters predict moderately frosty and snowy weather on Epiphany in Yugra. This was reported by the Ob-Irtysh Department for Hydrometeorology and Environmental Monitoring.

On the night of January 19, it is expected -9 to -14 deg C, in some places up to -22 deg C, in the daytime up to -16 deg C.

From the night of January 20, weather forecasters promise -9 to -14 deg C, in places up to -22 deg C, in the daytime -5 to -10 deg C, in places up to -15 deg C. On Friday, January 21, the weather is forecast to be similar.

Epiphany frosts down to -22°C come to the Tyumen region
[REGNUM] On Epiphany in the Tyumen region it will be moderately frosty, mostly without precipitation. This was reported by the Ob-Irtysh Department for Hydrometeorology and Environmental Monitoring.

On the night of January 19 -10 to -15 deg C, in the daytime -5 to -10 deg C, southwest wind with gusts of 5-10 m/s.

A snowstorm of up to 12 m/s is expected from the night of January 20. At night -8 to -13, in some places up to -18 deg C, in the daytime -5 deg -10 deg C, light snow.

On Friday, January 21, it will get cold at night to -22 deg C, in the daytime -9 to -14 ° C. Wind southwest 6−11 m/s.


Posted by: badanov || 01/19/2022 00:00 || Comments || Link || E-Mail|| [170 views] Top|| File under:
China-Japan-Koreas
Backlash as US billionaire and big Dem contributor dismisses Uyghur abuse
[BBC] Billionaire investor Chamath Palihapitiya is under fire for saying that he - and most Americans - "don't care" about abuses against the Uyghur minority in China.

Mr Palihapitiya, a part-owner of San Francisco's basketball team, made the comments during a podcast discussion of whether President Joe Biden's action on the issue had helped him politically.

The remarks drew social media backlash.

Mr Palihapitiya later admitted that his comments "lacked empathy".

In a statement intended to clarify his stance, he said "important issues deserve important discussions".

"I believe that human rights matter, whether in China, the United States, or elsewhere," he wrote on Twitter.
Posted by: Besoeker || 01/19/2022 00:00 || Comments || Link || E-Mail|| [186 views] Top|| File under: Commies
Cyber
North Korea launched cyberattack against Russia
[RT] The North Korea

...hereditary Communist monarchy distinguished by its truculence and periodic acts of violence. Distinguishing features include Songun (Army First) policy, which involves feeding the army before anyone but the Dear Leadership, and Juche, which is Kim Jong Il's personal interpretation of Marxism-Leninism, which he told everybody was brilliant. In 1950 the industrialized North invaded agrarian South Korea. Twenty-one countries of the United Nations eventually contributed to the UN force opposing the invasion, with the United States providing around 90% of the military personnel. Seventy years later the economic results are in and it doesn't look good for Juche...
n hacker group

APT37

attacked the Russian Foreign Ministry and its employees in late 2021 and subsequently compromised the account of a government employee, US information security experts have reported.

According to researchers at US cybersecurity companies Cluster25 and Black Lotus Labs, and later reported by Moscow daily Kommersant, a phishing campaign was targeted at the Ministry back in October. The researchers claim that some employees were sent archives of documents and asked to provide vaccination details, while others were fed with links to malware disguised as software the Russian government uses to collect Covid vaccination statuses. As a result, one account was compromised.

From the compromised address, hackers managed to send a phishing email to Russian Deputy Minister Sergey Ryabkov on December 20 and also targeted the Russian Embassy in Indonesia.

APT37 is well-known for using software called Konni, a remote administration tool. It has been reportedly used to target South Korea, as well as political organizations in Japan, India, and China, among other countries. According to Kommersant, the group has been around since at least 2017.

This latest accusation isn't the first time that North Korea has been blamed for attempted phishing attacks on Russia. In November last year, Kommersant reported that another hacker group, Kimsuky, sent phishing emails written on behalf of well-known Russian experts, scientists, and NGOs to experts on Korea in an attempt to obtain online login credentials.

Last week, Russian security services arrested a notorious group of hackers following information provided by US authorities. The Federal Security Service


... the successor to the KGB...


(FSB) detained people in Moscow, St. Petersburg, and Lipetsk Region who were allegedly members of

REvil

, a notorious ransomware group known for receiving millions in ransom payments.


Posted by: Fred || 01/19/2022 00:00 || Comments || Link || E-Mail|| [93 views] Top|| File under: Commies
Britain's FBI takes down encryption service used by criminal hackers to launch cyber attacks around the world
[Daily Mail, Where America Gets Its News]
As many as 15 server infrastructures were shut down on Monday in a global bust


German police led the take down of

LabVPN

and were helped by Britain's NCA


The NCA said the network was used by criminal gangs with links to cyber attacks


They 'cause significant economic harm to businesses', but would not say which
WHAT WAS LABVPN BEFORE IT WAS BUSTED?
LabVPN started in 2008 and allows cyber-criminals to control botnets and malware distribution. It offered VPN services on the Dark Web based on OpenVPN technology and 2048-bit encryption to provide online anonymity for as little as £44 a year. It was a popular choice for cybercriminals, who could use it to hide from the authorities. It was also used to create criminal infrastructure and communicate behind ransomware campaigns.

Posted by: Skidmark || 01/19/2022 00:00 || Comments || Link || E-Mail|| [91 views] Top|| File under:
Europe
Sweden drones: Sightings reported over nuclear plants and palace
[BBC] Days of sightings of drones over key Swedish sites including nuclear plants have prompted the country's security service to take the lead in an investigation.Three nuclear sites have been targeted and sightings have been reported over airports and the royal palace.

Authorities have not speculated on who is behind the mysterious drones.

Police and the coastguard are searching the sea and islands around Stockholm, local media reports say.

The latest sightings on Monday evening involved a drone above the Forsmark nuclear plant, but security agency Sapo said it was also investigating earlier drone flights near the Ringhals and Oskarshamn power plants. Police appealed to the public to come forward with information.



Posted by: Skidmark || 01/19/2022 00:00 || Comments || Link || E-Mail|| [64 views] Top|| File under:
Who's in the News
42
[untagged]
6
Houthis
4
Banditti
3
Islamic State
3
Sublime Porte
2
Tablighi Jamaat
2
Govt of Syria
2
Tin Hat Dictators, Presidents for Life, & Kleptocrats
2
Commies
1
Boko Haram (ISIS)
1
Govt of Iran
1
Muslim Brotherhood
1
[untagged]
1
Taliban/IEA
1
Migrants/Illegal Immigrants
1
Govt of Iran Proxies
1
Hezbollah
1
al-Shabaab (AQ)
Bookmark
E-Mail Me
The Classics
The O Club
Rantburg Store
The Bloids
The Never-ending Story
Thugburg
Gulf War I
The Way We Were
Bio
Merry-Go-Blog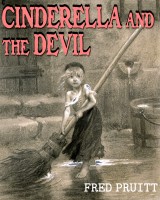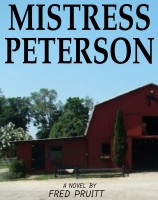 On Sale now!


A multi-volume chronology and reference guide set detailing three years of the Mexican Drug War between 2010 and 2012.

Rantburg.com and borderlandbeat.com correspondent and author Chris Covert presents his first non-fiction work detailing the drug and gang related violence in Mexico.

Chris gives us Mexican press dispatches of drug and gang war violence over three years, presented in a multi volume set intended to chronicle the death, violence and mayhem which has dominated Mexico for six years.
Click here for more information


Meet the Mods
In no particular order...


Steve White
Seafarious
Pappy
lotp
Scooter McGruder
john frum
tu3031
badanov
sherry
ryuge
GolfBravoUSMC
Bright Pebbles
trailing wife
Gloria
Fred
Besoeker
Glenmore
Frank G
3dc
Skidmark
Alaska Paul



Better than the average link...



Rantburg was assembled from recycled algorithms in the United States of America. No trees were destroyed in the production of this weblog. We did hurt some, though. Sorry.
3.235.140.84

Help keep the Burg running! Paypal: