-Lurid Crime Tales-
Update on Georgia Triple Homicide
[Independent] 'Lone shooter' arrested and charged in killing of golf pro Gene Siller and two others.

It is not clear what led police to Bryan Anthony Rhoden, who was arrested on different charges on the same day of the murder.

US police have arrested and charged a suspect in the murder of pro golfer Gene Siller and two others, whose bodies were discovered at a golf course last weekend in Georgia.

Bryan Anthony Rhoden, 23, was arrested in Georgia's Chamblee city, more than 25 miles southeast of where the bodies were found, said Cobb County Police Chief Tim Cox at a press conference on Thursday.

He was charged on three counts of murder, three counts of aggravated assault and two counts of kidnapping,

Police believe Mr Rhoden to be the lone shooter in the triple-murder case and said Siller was shot in the head because he "witnessed an active crime" taking place.

On Saturday afternoon, Siller, who was the director of Pinetree Country Club in Cobb County, was found dead at the 10th hole of the golf course with a gunshot wound to his head.

The bodies of two other men – identified as Paul Pierson, 76 of Kansas and Henry Valdez, 46 of California – were found in a white Dodge Ram 3500 pick-up truck on the golf course.

Police said Siller was not a target of the shooter. "We definitely feel confident there was no relationship between the shooter and Siller," Mr Cox said during the conference.

Siller was not playing when the crime occurred. He was shot dead when he approached the 10th hole to find what happened after a truck was found stuck in a sand trap. The shooter abandoned the truck after killing Siller and fled the spot on foot, reported news station WAGA-TV.

The truck, inside which the bodies of Pierson and Valdez were found with gunshot wounds, was registered to Pierson.
Posted by: JohnQC || 07/09/2021 11:53 || Comments || Link || E-Mail|| [212 views] Top|| File under:
Indianapolis store clerk puts an end to Damon McClain's 'Red Bull' habit
INDIANAPOLIS (WISH) — A gas station clerk followed a shoplifter outside a convenience store and gas station, and shot him in the parking lot, according to court documents.

Vincent Bibbs, 49, has been charged with the murder of 49-year-old Damon McClain.

Officers with the Indianapolis Metropolitan Police Department were dispatched to the Speedway gas station at 4960 E. 56th St. just before 11:30 p.m. June 29.

Officers arrived to find McClain in a vehicle. He had been shot in the head. He was declared deceased on the scene at 11:35 p.m.

Witnesses told police they saw the clerk, identified as Bibbs, follow a man carrying a bag outside of the store to the parking lot.

IMPD detectives say surveillance video shows McClain placing several cases of Red Bull into a plastic trash bag before leaving through the front door. Bibbs can be seen following McClain outside.

In an interview with police, Bibbs initially denied having any interaction with McClain, according to court documents. Detectives say Bibbs told them he never shot anyone, had a gun or heard shots.
Posted by: Besoeker || 07/09/2021 09:23 || Comments || Link || E-Mail|| [286 views] Top|| File under:
Father uses DUCT TAPE to restrain sex offender, 39, who broke into his five-year-old daughter's bedroom and masturbated in front of her while repeating: 'I love you'
[Daily Mail, where America gets its news]
Daniel Diaz, 39, broke into a family's home in Grayson, California, on Tuesday


Martha Zapeda said her daughter and mother woke up to find Diaz standing at the window of the home exposing his genitals and saying 'I love you'


The girl's father went outside to tell Diaz to leave before he allegedly entered the her room through the window


The father then tackled Diaz and restrained him with duct tape as they waited for police to arrive


Diaz was arrested on suspicion of home invasion, burglary, child abuse, and peeping and prowling


He became a registered sex offender after attempting to rape a woman in 2009
Posted by: Skidmark || 07/09/2021 00:20 || Comments || Link || E-Mail|| [251 views] Top|| File under:
Suspect, 16, who 'shot and injured Marine' in Times Square is charged with attempted murder
[Daily Mail, Where America Gets Its News] Avon Darden, 16, handed himself over to cops at the Midtown South Precinct station house on Wednesday a whopping ten days after the shooting



Samuel Poulin

, 21, was hit in the back by a ricocheting bullet as he walked with his family near the Marriott Hotel on W. 45th St. around 5:15 p.m. on June 27


The young Marine was hospitalized after the shooting but was luckily not seriously injured


Because of his age, Darden was reportedly

charged as a minor

for a number of crimes including attempted murder and assault
Posted by: Fred & Skidmark || 07/09/2021 00:00 || Comments || Link || E-Mail|| [134 views] Top|| File under:
-Obits-
Bodies of Paraguayan first lady's kin found in rubble of Florida building collapse
[NYPOST] The bodies of the Paraguayan president's sister-in-law and two of her family members have been recovered from the rubble of the collapsed Florida condo, reports said.

The remains of Sophia López Moreira, husband Luis Pettengill and the couple's youngest son were found but two other children remain among the missing, National Chancellor Euclides Acevedo confirmed, according to Telefuturo.

"I am very sorry to have to give this type of information," he said, according to a rough translation. The information came from the Paraguayan consulate and those close to the family, the report stated.

Moreira's sister Silvana López Moreira is Paraguay's first lady and married to President Mario Abdo Benítez.

The recovery effort continues at the ruins of the Champlain Tower South in Surfside, a 12-story building that partially collapsed on June 24. The official

corpse count

reached 64 on Thursday evening with 76 people still missing.
Posted by: Fred || 07/09/2021 00:14 || Comments || Link || E-Mail|| [43 views] Top|| File under:
Critical Race Theory Explained
[Breitbart 2012] Last week, Breitbart.com released video demonstrating Barack Obama's close relationship with Derrick Bell, the father of Critical Race Theory (CRT). And we've seen Soledad O'Brien try to twist the definition of critical race theory in order to protect Obama by grabbing a quick definition from Wikipedia. But just what is CRT? Why is it so dangerous? And what role does it play in President Obama's thinking?

Let's begin from the beginning.

CRT was an intellectual development in the late 1970s and early 1980s in which some scholars, perturbed by what they perceived as a loss of momentum in the movement for racial equality, began to doubt that the constitutional and legal system itself had the capacity for change.

This criticism mirrored a Marxist attack long voiced in academia: that the Constitution had been a capitalist document incapable of allowing for the redistributionist change necessary to create a more equal world. To create a more equal world, the Constitution and the legal system would have to be endlessly criticized — hence critical theory — and torn down from within.

The Marxist criticism of the system was called critical theory; the racial criticism of the system was therefore called Critical Race Theory.

So, what does CRT believe? In their primer, Critical Race Theory, Richard Delgado (one of the movement's founders) and Jean Stefancic set out some basic principles:

"Racism is ordinary, not aberrational";
"Our system of white-over-color ascendancy serves important purposes, both psychic and material."

When taken together, these principles have serious ramifications. First, they suggest that legal rules that stand for equal treatment under law — i.e. the 14th Amendment — can remedy "only the most blatant forms of discrimination." The system is too corrupted, too based on the notion of white supremacy, for equal protection of the laws to ever be a reality. The system must be made unequal in order to compensate for the innate racism of the white majority.

Second, these principles suggest that even measures taken to alleviate unequal protection under the law — for example, the Supreme Court decision in Brown v. Board of Education — were actually taken for nefarious purposes, to serve white interests. This is exactly what Derrick Bell believed: he said that Brown had only been decided in order to prevent the Soviet Union from using American racial inequality as a public relations baton to wield against the white-majority United States.

So here's what we're left with, in simple terms. Racism cannot be ended within the current system; the current system is actually both a byproduct of and a continuing excuse for racism. Minority opinions on the system are more relevant than white opinions, since whites have long enjoyed control of the system, and have an interest in maintaining it.

This is a deeply disturbing theory. It is damaging both to race relations and to the legal and Constitutional order. As Jeffrey Pyle rightly sums up in the Boston College Law Review:
Posted by: Snomoth Whereling9836 || 07/09/2021 00:45 || Comments || Link || E-Mail|| [235 views] Top|| File under: Commies
NBA Finals Ratings Are In The Crapper Again
[Outkick The Coverage / Clay Travis] - NBA media got angry last year when a few writers covered the disastrous ratings for the NBA Finals. They claimed you couldn't compare an out-of-season event during a global pandemic to past seasons. Interestingly though, those same media members have constantly compared this season's viewership to last season.

The change of heart is not hypocrisy, it's desperation. Viewers' interest in the NBA is so low that ESPN has now decided to count last season's ratings after all.

Here's why:

Had sports media writers stuck with its mindset that last year didn't count in the ratings books, they'd have to admit that Game 1 of the 2021 NBA Finals averaged 8.56 million viewers on ABC, a 35% collapse from Game 1 in 2019.
Posted by: Raj || 07/09/2021 00:00 || Comments || Link || E-Mail|| [213 views] Top|| File under:
-Short Attention Span Theater-
A historic canoe was discovered on a wild SC river. How did it get there?
[Madison Leader] The roar of whitewater rapids was about all anyone could hear as a small group of canoeists maneuvered down the Chattooga River, enjoying the mountain scenery of the southern Appalachians along the South Carolina-Georgia border.

But as they neared a calm spot in the river, something caught their eye. It was an odd-looking piece of wood, resting near the river bank. After careful inspection, the boaters realized they had found a piece of history: A weathered canoe, replete with the markings of a past era.

"It was exciting to find that,'' said Bettina George, one of the group members on the trip late last fall.

This week, with water levels suitable to recover the craft, a conservation group pulled the old canoe from the Chattooga and is preparing to haul it to a place where the vessel can be put on public display.

Those who've examined the canoe, including archaeologists at the University of South Carolina, say the boat could be 200 to 250 years old. It's a potentially significant discovery that could provide insight on what life was like in the late 1700s, according to USC and the Chattooga Conservancy, the public interest group that led efforts to save the canoe.

If the canoe's age is verified through radiocarbon testing, it would mark one of the few times a canoe that old has been found along the Chattooga, a federally designated wild and scenic river in the mountains northwest of Anderson.



Related: Wampanoag Indians Continue Burn-and-Scrape Method to Build Mishoon Canoes
Posted by: Besoeker || 07/09/2021 11:25 || Comments || Link || E-Mail|| [186 views] Top|| File under:
-Signs, Portents, and the Weather-
Japan bans fans at Tokyo-area Olympics venues due to virus
TOKYO (AP) — Fans will be banned from Tokyo-area stadiums and arenas when the Olympics begin in two weeks, the city's governor said Thursday after meeting with organizers of the pandemic-postponed games.

That means the Olympics will be a largely TV-only event, after the Japanese government put the capital under a COVID-19 state of emergency because of rising new infections and the highly contagious delta variant.

The declaration was made by Prime Minister Yoshihide Suga, and the spectator ban was agreed to by Japanese Olympic organizers, the International Olympic Committee, the International Paralympic Committee, and the metropolitan government of Tokyo.

It was a serious blow for Japanese taxpayers and local organizers of the games, which already had been postponed from 2020 by the coronavirus. Hundreds of millions of dollars in ticket revenue will be lost, and that must be made up by the government. Fans also have endured months of uncertainty about whether the Olympics will go ahead.
Posted by: Besoeker || 07/09/2021 05:39 || Comments || Link || E-Mail|| [122 views] Top|| File under:
Africa Subsaharan
Kenya: Alarm as Policewoman Suspected of Killing Colleague Murders Another Man
[All Africa] A female police officer wanted by detectives over the killing of a colleague in Nakuru is suspected to have killed another man in Kiambu on Tuesday evening.

Corporal Carolyne Kangogo, 34, is on the run since the death of Constable John Ogweno whose bullet-riddled body was on Monday found inside his car at the Kasarani Police Station in Nakuru.

But as detectives were conducting a search for her, police in Kiambu reported that she had spent the night with Peter Ndwiga, whose body was found at a hotel room in Ruiru.
Continued on Page 49
Posted by: Fred || 07/09/2021 00:00 || Comments || Link || E-Mail|| [73 views] Top|| File under:
Uganda: I'm Ready to Retire, Museveni Tells Ruto
[All Africa] Uganda President

Yoweri Museveni

has offered the biggest indication yet that he is ready when his current term of office expires in 2026.

He spoke on Tuesday, July 5, 2021, in Wakiso District in the outskirts of the country's capital Kampala, after laying a foundation stone for the multibillion Biological Drugs and mRNA Vaccine manufacturing facility.

Among those present was Deputy President

William Ruto

.

The 76-year old former guerrilla leader further noted his idea of retirement had been 'held back' by the creation of the

East African Federation

, plus what he termed as a centre of gravity in Africa

"Please you, people," he said. "I want to go and look after my cows. Create a centre of gravity, I push you there, then I go and look after my cows. I am very glad that His Excellency Ruto and other Kenyan and East African leaders support this idea."

"In Arusha, they are now talking the same language of a confederation as the first step to the federation," he said.

According to the Nile Post, Museveni was responding to Ruto's observation that he owes other leaders the fruition of the East African Federation before he retires.

"You owe us a debt. Before you retire and if possible in the next two or three years, you owe us the fruition of the EA federation. We are here as leaders and citizens of East Africa to support you and other leaders in the region to eliminate barriers that impede trade, investment, labour and people working together," Ruto said.

Museveni has ruled Uganda for 35-years non-stop, ever since he shot his way to State House in a rebellion that outlasted former presidents Idi Amin, Milton Obote and Yusuf Lule.

He has on two occasions benefitted from a change in the constitution, to alter the presidential term and age limits, so as to extend his stay in power. He is currently serving his sixth term in office.


Posted by: Fred || 07/09/2021 00:00 || Comments || Link || E-Mail|| [104 views] Top|| File under: Tin Hat Dictators, Presidents for Life, & Kleptocrats
Arabia
Dubai authorities probe container ship blast that rocked city
[IsraelTimes] Authorities say blaze was doused within 40 minutes, with no casualties; all 14 crew evacuated in time; police say excessive heat might have been factor.

Dubai authorities on Thursday were investigating

a kaboom

on a container ship carrying flammable materials which unleashed a fireball at one of the world's busiest ports and sent shock waves through the city.

Firefighters rushed to the scene at

Jebel Ali Port

to tackle the blaze that broke out shortly before midnight on the large vessel, which authorities said had been preparing to dock.

Police said that the summer heat, already hovering above 40 degrees Celsius (104 degrees Fahrenheit) in the Gulf city, may have been a factor.

Dubai police said three of the 130 containers on the ship held flammable materials.

"Initial reports indicate that... friction, or heat, may have led to the blast," Dubai police chief Abdullah al-Marri told al-Arabiya, adding that there were no radioactive substances or explosives in the containers.

Such events are a rarity in the ultra-secure Gulf emirate, one of seven which make up the wealthy United Arab Emirates.

There are 8,000 companies based in the Jebel Ali Free Zone (JAFZA) which contributed 23% of Dubai's gross domestic product last year. It is the Middle East's largest trade zone.

The glitzy Gulf emirate of Dubai transformed itself over the past 50 years from a sleepy port town to a regional travel, trade and financial services center. The city state is now home to more than three million people, mostly foreigners, compared with only 15,000 inhabitants in the 1950s.

Unlike Abu Dhabi, the leading member of the UAE that sits on large fossil fuel reserves, Dubai has dwindling oil resources and has worked to develop non-oil industries, becoming a hub for services and tourism for the region.
Posted by: trailing wife || 07/09/2021 00:25 || Comments || Link || E-Mail|| [69 views] Top|| File under:
Caribbean-Latin America
The hunt for Haiti assassination suspects continues
[DW] At least 28 people are believed to be involved in President

Jovenel Moise

's

liquidation

, including two Haitian Americans, national police director general Leon Charles said at a news conference on Thursday.

"We have arrested 15 Colombians and the two Americans of Haitian origin. Three Colombians have been killed while eight others are on the loose," Charles said.

"We will strengthen our investigation and search techniques to intercept the other eight mercenaries," he said.

Charles, who had said that four people had been killed late on Wednesday, did not explain the potential discrepancy, or whether it was an additional three.

The police chief paraded the suspects before

news hound

s, showing a number of Colombian passports, assault rifles, machetes, walkie-talkies and materials including bolt cutters and hammers.

"Foreigners came to our country to kill the president," Charles said.

Diego Molano, Colombia's defense minister said in a statement that preliminary information indicated that Colombians involved in the attack were retired members of the country's military.

He said his government would cooperate in the investigation.

Meanwhile,


...back at the revival hall, Buford bit the snake and Eloise began speaking in tongues...


the US State Department said it was in contact with Haitian officials and was aware of the reports of US citizens being arrested, but could not confirm or comment as yet.

One of the Haitian-Americans arrested had previously worked as a bodyguard for the Canadian Embassy in Haiti.
PROFESSIONAL

LIQUIDATION

SQUAD
Observers agree a professional

liquidation

team was responsible for the murder. "I drove past the president's house at 8:30 p.m. and saw only one patrol unit," radio personality Widmaier said. Usually, the president has an entire squad of heavily armed bodyguards to protect him.

Neighbors first heard gunshots around 1 a.m., followed by heavy explosions and a deadly, hour-long battle involving semi-automatic weapons. After that, it became clear the president was dead and his wife, Martine, seriously injured. The Haitian first lady was flown to the US state of Florida on Wednesday for medical treatment. There were no other reports of casualties. The couple's daughter, who had reportedly locked herself in her room, remained unharmed, local media said.

The question remains, however, what role foreign mercenaries might have played in the killing. Interim Prime Minister Claude Joseph said some of the killers were believed to have spoken Spanish and English. Voice recordings circulating online suggest the men identified themselves to Moise's bodyguards as being members of the US Drug Enforcement Administration (DEA). The US government maintained close ties with the Haitian leader, but denied any involvement in the incident.

Following an hours-long chase near the scene of the murder, four suspects were

bumped off

and a further two were arrested and taken into police custody.

A PRESIDENT WITH MANY ENEMIES
The motive for the killing remains unclear. Only recently did the president himself say that corrupt oligarchs were trying to kill him — he did not name names.

Opponents have been demonstrating against him during his entire time in office. The protests were said to be fueled by Venezuela


...a country in Central America that sits on an enormous pool of oil. Formerly the most prospereous country in the region, it became infested with Commies sniffing almost unlimited wealth. It turned out the wealth wasn't unlimited, the economy collapsed under the clownish Hugo Chavez, the murder rate exceeded places like Honduras and El Salvador. A significant proportion of the populace refugeed to Colombia and points south...


. The socialist government there — which had expanded its influence in Haiti by giving millions of dollars in aid following the 2010 earthquake — saw US-friendly Moise as a traitor. Only recently, Moise railed influential opposition senators with a proposal to amend the constitution and abolish the Senate.

Widmaier doubts whether the murder was a politically motivated coup. The opposition had been caught out and had no plan going forward. The journalist believes the killers could not have found a more unfavorable time for a change in leadership. The country has not had an elected parliament for over a year, the chief justice died recently of COVID and Prime Minister Joseph, who took over as interim head following Wednesday's murder, had actually already resigned from the post, but his designated successor had not officially been sworn in.

A COUNTRY SWEPT UP BY VIOLENCE AND THE MAFIA
In additional to any political opponents, criminal gangs may also have played a part in the murder. The groups have been making Port-au-Prince unsafe since the beginning of the year as incidences of gang-related violence continue to rise.

Jimmy Cherizier, also known as Barbeque, is deemed to be the city's most important gang leader. It is thought he has ties to the presidential palace, he even recently threatened to take power. His enemies are said to be on opposition politician's payrolls.
Posted by: trailing wife || 07/09/2021 00:00 || Comments || Link || E-Mail|| [142 views] Top|| File under: Tin Hat Dictators, Presidents for Life,
Vladivostok prepares for chess festival
Direct translation of the article via Google Translate. Edited.


[REGNUM]
Vladivostok will host the largest chess tournament in the Far East for the 17th time - the open festival "City by the Sea-2021", the press service of the city mayor's office told a REGNUM correspondent.

"This year the competition has a new status - now the festival will host not only a stage of the Children's Cup of Russia and an open tournament for adults, but also a stage of the all-Russian rapid chess competition 'RAPID Russian Grand Prix of Russia' among men and women, " they explained in the regional chess federation.

The official, grand opening of the festival is scheduled for July 17, and the stage of the Russian Children's Cup starts on July 10. The famous Russian chess player, grandmaster Maxim Turov will be a special guest of the "City by the Sea."

On July 20, in honor of the International Chess Day, everyone will have the opportunity to communicate and even play with a professional.

For all participants, there is a prerequisite - a negative PCR test result or a certificate of vaccination against COVID-19.

As reported by IA REGNUM , the International Chess Federation (FIDE) has published the list of participants in the 2021 World Chess Cup.

Posted by: badanov || 07/09/2021 00:00 || Comments || Link || E-Mail|| [70 views] Top|| File under:
The dispatcher recommended not to descend into the sea
Direct Translation of the article via Google Translate. Edited.


[REGNUM] The media published an audio recording of the negotiations between the dispatcher of the Palana airport and the crew of the An-26 that crashed on 6 July.

On the audio, you can hear that negotiations are being conducted calmly, in a normal mode. The dispatcher did not recommend the crew to descend into the sea.

"I do not recommend going down to sea ," the dispatcher said to the audio.

"We are at sea and are not descending," a crew member replied.

Further, the board went down. The dispatcher and the crew member talked about each action. The board dropped to 800 meters and then went down to 600 meters.

Then the crew no longer answered the dispatcher's question: "What time will you be landing?"

As reported by IA REGNUM , the An-26 plane crash occurred on July 6, when the plane flying from Petropavlovsk-Kamchatsky to Palana crashed into a rock during landing. Parts of the aircraft are scattered along the coast, the tail has fallen into the sea. Onboard there were 28 people: 22 passengers, including two minors, and six crew members.


Posted by: badanov || 07/09/2021 00:00 || Comments || Link || E-Mail|| [157 views] Top|| File under:
China-Japan-Koreas
China's gene giant harvests data from millions of women
[Reuters] A prenatal test used worldwide sends gene data of pregnant women to the company that developed it with China's military. The U.S. sees a security risk.

A Chinese gene company selling prenatal tests around the world developed them in collaboration with the country's military and is using them to collect genetic data from millions of women for sweeping research on the traits of populations, a Reuters review of scientific papers and company statements found.

U.S. government advisors warned in March that a vast bank of genomic data that the company, BGI Group, is amassing and analyzing with artificial intelligence could give China a path to economic and military advantage. As science pinpoints new links between genes and human traits, access to the biggest, most diverse set of human genomes is a strategic edge. The technology could propel China to dominate global pharmaceuticals, and also potentially lead to genetically enhanced soldiers, or engineered pathogens to target the U.S. population or food supply, the advisors said.

Reuters has found that BGI's prenatal test, one of the most popular in the world, is a source of genetic data for the company, which has worked with the Chinese military to improve "population quality" and on genetic research to combat hearing loss and altitude sickness in soldiers.

BGI says it stores and re-analyzes left-over blood samples and genetic data from the prenatal tests, sold in at least 52 countries to detect abnormalities such as Down syndrome in the fetus. The tests — branded NIFTY for "Non-Invasive Fetal TrisomY" — also capture genetic information about the mother, as well as personal details such as her country, height and weight, but not her name, BGI computer code viewed by Reuters shows.

So far, more than 8 million women have taken BGI's prenatal tests globally. BGI has not said how many of the women took the test abroad, and said it only stores location data on women in mainland China.


Posted by: Besoeker || 07/09/2021 05:48 || Comments || Link || E-Mail|| [218 views] Top|| File under: Commies
Economy
Job growth slows
[CNBC] Initial filings for

unemployment insurance

unexpectedly rose last week, a possible hint that the rapid job growth seen in the first half of 2021 could face hurdles.


First-time

jobless claims

totaled 373,000 for the week ended July 3, compared with the 350,000 Dow Jones estimate.


The level of

continuing claims

, the measure of ongoing benefits, decreased to 3.34 million, down 145,000 from the previous week's revised level.
Posted by: Fred || 07/09/2021 00:00 || Comments || Link || E-Mail|| [155 views] Top|| File under:
Europe
9 people die in plane crash in Sweden
Direct translation of the article. Edited.


[REGNUM] Nine people were killed in a plane crash near the Swedish city of Örebro, the Sun newspaper reported on July 9, citing Swedish police.

On board the aircraft were eight parachutists and a pilot. Earlier it was reported that after the plane crash in Örebro, two people were hospitalized. Swedish Prime Minister Stefan Loewen expressed his condolences to the families and friends of the victims. An investigation into the incident has begun.

As reported by IA REGNUM , on July 8, a plane with parachutists crashed in Örebro. The aircraft fell immediately after takeoff from the airfield. After the crash, the wreckage of the plane caught fire.
"It is a sky diver plane that has crashed after takeoff," Emil Gustavsson, rescue leader at the Joint Rescue Co-Ordination Centre, told local TT news agency.

In a similar incident two years ago, a parachuting plane crashed near the city of Umea in northern Sweden, killing nine people on board.
Posted by: badanov || 07/09/2021 00:00 || Comments || Link || E-Mail|| [58 views] Top|| File under:
Home Front: Politix
Why is a Fusion GPS attorney risking sanctions?
[Techno Fog @ Substack] Fusion GPS appears desperate to settle a potentially catastrophic case.

Fusion GPS attorneys have been accused of violating ethics rules in the case they're defending against Alfa Bank. What do they want to keep hidden?

BACKGROUND
In 2017, the owners of Alfa Bank (we'll call them Alfa Bank for the purposes of this article) sued Fusion GPS and Glenn Simpson for their publication of false statements accusing Alfa Bank of "bribery, extortion, and interference in the 2016 U.S. Presidential Election."

As a reminder, it was Fusion GPS and Glenn Simpson who, along with others, created and spread bogus Trump/Russia dossiers to government officials and the media. This was then used to justify the Foreign Intelligence Surveillance warrants on Carter Page to spy on Page those associated with President Trump.

We previously reported that Alfa Bank filed a motion to compel, asking the Court to require Fusion GPS and Glenn Simpson to produce documents withheld as privileged. These documents included communications with Glenn Simpson and others concerning the false Alfa Bank allegations.

Fusion/Simpson have fought the production of the documents, arguing that they are subject to the "attorney-client privilege" and otherwise privileged and not subject to production. We observed these are extremely weak arguments, as the dossiers were political research not subject to the protections afforded by attorney-client privilege. Alfa Bank argued the same to the Court:

LATEST DEVELOPMENTS
Things have taken a strange turn. Today, attorneys for Plaintiffs (Alfa Bank, et. al) informed the Court that Bill Taylor, an attorney for Fusion GPS, was contacting third parties to establish back-channel lines of communication to start settlement talks.

I'll let them explain:
Posted by: Snomoth Whereling9836 || 07/09/2021 00:25 || Comments || Link || E-Mail|| [230 views] Top|| File under:
Who's in the News
52
[untagged]
5
Taliban
5
Commies
2
Hamas
2
Sublime Porte
2
Islamic State
2
Govt of Iran
1
Govt of Pakistan
1
Govt of Qatar (MB)
1
Govt of Syria
1
Narcos
1
Tin Hat Dictators, Presidents for Life,
1
Tin Hat Dictators, Presidents for Life, & Kleptocrats
1
al-Qaeda in North Africa
1
Antifa/BLM
1
Arab Spring
1
Devout Moslems
1
Govt of Iran Proxies
1
Govt of Pakistain Proxies
Bookmark
E-Mail Me
The Classics
The O Club
Rantburg Store
The Bloids
The Never-ending Story
Thugburg
Gulf War I
The Way We Were
Bio
Merry-Go-Blog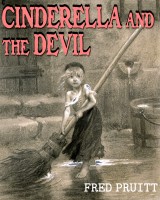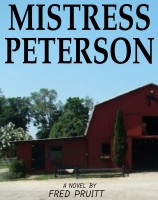 On Sale now!


A multi-volume chronology and reference guide set detailing three years of the Mexican Drug War between 2010 and 2012.

Rantburg.com and borderlandbeat.com correspondent and author Chris Covert presents his first non-fiction work detailing the drug and gang related violence in Mexico.

Chris gives us Mexican press dispatches of drug and gang war violence over three years, presented in a multi volume set intended to chronicle the death, violence and mayhem which has dominated Mexico for six years.
Click here for more information


Meet the Mods
In no particular order...


Steve White
Seafarious
Pappy
lotp
Scooter McGruder
john frum
tu3031
badanov
sherry
ryuge
GolfBravoUSMC
Bright Pebbles
trailing wife
Gloria
Fred
Besoeker
Glenmore
Frank G
3dc
Skidmark
Alaska Paul



Better than the average link...



Rantburg was assembled from recycled algorithms in the United States of America. No trees were destroyed in the production of this weblog. We did hurt some, though. Sorry.
54.224.117.125

Help keep the Burg running! Paypal: