-Lurid Crime Tales-
Shocking moment man sucker punches Asian woman in the face in NYC's Chinatown amid skyrocketing violent crime
[Daily Mail, Where America Gets Its News]
Surveillance footage shows a man hitting the 55-year-old woman so hard she falls to the ground


Police said the attack was 'unprovoked'


The attacker was arrested and taken to Bellevue Hospital for psychiatric evaluation


The victim was taken to local hospital and was stable


The attack comes as police say attacks on Asians and Asian-Americans have spiked, with 86 reports this year compared to just 19 the same time last year
Posted by: Skidmark || 06/01/2021 10:39 || Comments || Link || E-Mail|| [336069 views] Top|| File under:
Surveillance video shows gunmen approach Florida concert venue before shooting

[NYPOST] Surveillance video released by cops Monday shows three suspected

button men

hop out of a white SUV, carrying rifles and a handgun, seconds before they

shot up

a crowd outside a concert, killing two people and wounding 21 others.


They're only "suspected" gunmen, despite lugging all that weaponry around.


The trio of

button men

, wearing masks and hoods, emerge from the front passenger-side door, as well as the back seat, and run toward the crowd, the footage shows.


Leaving the getaway driver waiting, as tradition demands.


Two of the shooters were carrying long guns while the third had a handgun, according to the footage.
Oh, noze! Not AR15 semiautomatic assault weapons!


They might even be the full semiautomatic assault weapons


Seconds later, the three suspects scramble back to the waiting SUV, which then speeds off and turns the corner, disappearing from view of the surveillance camera, the footage shows.


I'm guessing the surveillance camera got a better image of the license plate than the picture from the Post.


The

button men

targeted the crowd at the El Mula Banquet Hall in northwest Miami-Dade County as people gathered for a rap concert at the venue soon after midnight Sunday, police said.

Two people were killed and more than 20

were maimed

as the trio of shooters sprayed the crowd with bullets.

Miami-Dade Police Department Director Alfredo "Freddy" Ramirez III said the

button men

appeared to fire randomly into the crowd — but they had targeted the venue.

"These are cold-blooded murderers that shot indiscriminately into a crowd and we will seek justice. My deepest condolences to the family of the victims," he told CBS.

The chief of police of the Miami Police Department, Art Acevedo, added that the shooting is part of a "scourge" of gun violence across America.


But it's commonplace during Urban Beach Week/Black Beach Week in that part of the world.
Posted by: Fred || 06/01/2021 00:00 || Comments || Link || E-Mail|| [336068 views] Top|| File under:
-Short Attention Span Theater-
Maybe she just really likes storm drains?
[NY Post]

check the pic for the Crazy Eyes


A woman who was missing for three weeks and then rescued from a Florida storm drain found herself in another underground tunnel system in Texas over the weekend, according to media reports.

Lyndsey Kennedy, 43, climbed out of a 6-foot drain pipe Saturday night and was taken to a hospital, her mother told West Palm Beach, Fla.,-based WPEC, a CBS affiliated TV station, Kennedy had been checked into a rehabilitation facility in Texas when she wandered off, she said.

She was last seen in the area near the Dallas suburbs of Grand Prairie and Arlington, authorities said. Fox News has reached out to the Grand Prairie Police Department but has not heard back.

Kennedy's friend, Brady Morgan, told the news outlet that Grand Prairie officers spotted her. When they approached her, she slipped into a nearby storm drain, the news outlet reported. Her family tracked her using an app on her cell phone that noted her last location prior to going underground.

As a precaution, her loved ones dropped bags of food and Gatorade in nearby manholes in an effort to sustain her.

Kennedy was in the hospital on a psychiatric hold, the TV station reported. Her family reportedly said she has psychosis and Post-Traumatic Stress Disorder from years of being in an abusive relationship.
Posted by: Frank G || 06/01/2021 06:53 || Comments || Link || E-Mail|| [336065 views] Top|| File under:
Caucasus/Russia/Central Asia
NATO restricts Belarusian access to HQ
[EN.ALGHADEERTV.NET] Personnel at Belarus' diplomatic mission to NATO


...the North Atlantic Treaty Organization. It's headquartered in Belgium. That sez it all....


will have their access restricted at the alliance's headquarters, Secretary-General Jens Stoltenberg said on Monday, following the forced landing of a passenger plane by Minsk.

Belarus is not a member of NATO but has had ties with the military alliance since 1992 following the fall of the Soviet Union, and has maintained a diplomatic mission to NATO since 1998.

Belarusian personnel can attend seminars and meetings at NATO and in NATO countries as part of a cooperation partnership that tackles issues such as arms control and military education.

"We have decided to restrict the access of Belarusian personnel to the NATO headquarters," Stoltenberg told a news conference ahead of meetings of NATO defence and foreign ministers on Tuesday, without giving more details.

The forced landing of a Ryanair flight from Athens to Vilnius earlier this month by Belarus to arrest a dissident journalist caused outrage in the West.

However,


man does not live by words alone, despite the fact that sometimes he has to eat them...


a proposal to suspend Belarus from bilateral NATO cooperation, known as the Partnership for Peace, was not taken up by diplomats last week, after The Sick Man of Europe Turkey

...the decaying remnant of the Ottoman Empire...
blocked the idea for fear of antagonising Russia, Minsk's closest ally, diplomats said.


Posted by: Fred || 06/01/2021 00:00 || Comments || Link || E-Mail|| [336065 views] Top|| File under: Tin Hat Dictators, Presidents for Life, & Kleptocrats
A bountiful harvest of early grains is expected in Ukraine
Direct translation of the article


[Korrespondent] This spring, temperature and rainfall conditions in Ukraine were extremely favorable for the harvest of early grain crops. The head of the department of agrometeorology of the Ukrhydrometeorology Center Tatiana Adamenko told about this, Ukrinform reports on Monday, May 31 .

"As for the impact on agricultural crops, such an amount of precipitation, and Ukraine received it from 100% to 200% of the norm, is a gift of fate. For the first time in the last 10 years in Ukraine at the end of April there were virtually no areas covered by drought. We have excellent prospects for grain crops, not only for winter crops, but also for early crops. As for the late heat-loving crops, there is a certain tension with the accumulation of heat for active development, "Adamenko said.

She noted that although the spring of 2021 is somewhat extraordinary, it cannot be called anomalous.

"An anomaly is a deviation from the norm of temperatures up to 5 degrees. And this year it is only 1-2 degrees cooler than usual. Such weather conditions were observed in 2020, and in 2017, in 2016, in 2008 and in 2014. And in 1999, after such a cool beginning of spring, one of the most severe droughts in the history of Ukraine was observed, "the agrometeorologist recalled.

She stressed that now the temperature regime is close to the climatic norm. Frosts did not acquire spontaneous proportions and harmful effects, since due to the low temperature background there was no active development of plants in the fields and mass flowering of fruits.

Adamenko noted that this year there were damage to vegetables, early varieties of apricots, peaches. However, there was no massive damage, as, for example, in 2017.

Recall that this year forecasters predict a very hot summer . A sharp warming will come to Ukraine after June 10.
Posted by: badanov || 06/01/2021 00:00 || Comments || Link || E-Mail|| [336066 views] Top|| File under:
RF on gas transit by Ukraine: There is no task to stop
Direct translation of the article


[Korrespondent] Russia will continue to transit gas through Ukraine until the end of the contracts, there is no task to stop supplies. This was stated by Dmitry Birichevsky, Director of the Department of Economic Cooperation of the Russian Foreign Ministry, RIA Novosti writes .

"Now the contract is valid, and then there will be negotiations between Gazprom and their partners in Ukraine. We have no task to suspend gas supplies through Ukraine. Russia has never used energy and its natural resources as an element of pressure or blackmail.

Russian gas in certain regions of Europe, then this gas will reliably and predictably go to consumers, "he said.

The Russian diplomat recalled that there are certain contractual obligations regarding gas transit through Ukraine.

"And these supplies through Ukraine will continue as long as the relevant contracts are in force," added Birichevsky.

Recall that according to the new transit contract, the Russian Federation must transport 40 billion cubic meters annually. meters of gas until 2025.

Last year, less than 56 billion cubic meters of gas out of 65 billion was transported through Ukraine , but Gazprom paid for the entire contracted volume - $ 2.11 billion.


Posted by: badanov || 06/01/2021 00:00 || Comments || Link || E-Mail|| [336062 views] Top|| File under:
Su-27 intercepted the US Air Force B-52H strategic bomber over the Baltic
Direct translation of the article


[REGNUM] A Russian Su-27 fighter jet was flown to identify a US Air Force B-52H strategic bomber over the Baltic Sea, the Russian National Defense Control Center reported on May 31.

An air object going to the Russian border was detected by airspace control over the neutral waters of the Baltic Sea.

"To identify the air target and prevent violation of the state border of the Russian Federation, a Su-27 fighter from the air defense forces of the Baltic Fleet was taken into the air ," the center said in a statement.

The Su-27 pilot identified the air target as a B-52H strategic bomber of the US Air Force and accompanied the US military aircraft until the turn away from the border of the Russian Federation.

"The state border of the Russian Federation has not been violated," the Russian military said.



Posted by: badanov || 06/01/2021 00:00 || Comments || Link || E-Mail|| [336063 views] Top|| File under:
Russia expands Western Military District by 20 formations
Direct translation of the article


[REGNUM] In response to the actions of NATO countries, led by the United States, the Russian Defense Ministry will form about 20 new formations and military units in the Western Military District. This was announced on May 31 by the Minister of Defense of the Russian Federation Sergei Shoigu at the board of the Russian defense department.

According to the head of the RF Ministry of Defense, the actions of "our Western colleagues" contribute to the destruction of the security system in the world and contribute to the fact that Russia is forced to take adequate countermeasures.

"By the end of the year, about 20 formations and military units will be formed in the Western Military District ," Shoigu said.


As an aside, when Putin sent two divisions from the Western Military District to Voronezh tis past spring, I was pretty certain those units were Category Two formations, meaning they were officers/cadre only. Most them likely had only a third of their formations and had "round out" units (brigades/regiments) to be deployed to bring them to full strength


He also clarified that these organizational measures "are synchronized with the supply of modern weapons and military equipment" and this year about 2 thousand weapons should be delivered to the RF Armed Forces.

In addition, the Russian Defense Minister pointed out that the country's authorities are focusing not only on improving the combat strength, but also on modernizing personnel, and military command and control bodies.

Tsensor.net adds:
As reported, yesterday, Russian Defense Minister Sergei Shoigu said that Russia, during the control check, successfully transferred two armies and three airborne units to the western borders.

Also from regnum.ru: Poland begins military exercises Dragon-21 near the borders of Belarus and Russia
[REGNUM] Military exercises of the Polish Army "Dragon-21" begin near the borders of Belarus and Russia, the press service of the country's military department reported on May 31.

It is stated that the main phase of the exercise will continue from 2 to 18 June and will be conducted in land, air, sea and cyber space.

The maneuvers involve about 9.4 thousand Polish military and 800 pieces of equipment.

It is specified that the main participants in the military exercises will be the 18th and 16th mechanized divisions of the Polish Army and the "territorial defense" units deployed in the eastern part of Poland.

According to the Polish leadership, the main purpose of these exercises is to practice joint actions of combat formations and territorial defense troops during a defensive operation.


Posted by: badanov || 06/01/2021 00:00 || Comments || Link || E-Mail|| [336070 views] Top|| File under:
China-Japan-Koreas
Neighbourhood in Chinese city of Guangzhou under lockdown after fresh COVID-19 outbreak
Just a heads-up; btw, I'm looking for an acceptable source on the reported new mutant strain currently hitting Vietnam. Although: the wave currently hitting SE Asia is very large in comparison to their first year, but still much smaller than the wave that hit the US. BUT: I think it's still kinda noteworthy that it's hitting them in spite of both the time of year/current weather there and what-they-did-last-year-but-we-cant-talk-about.
Posted by: Thing From Snowy Mountain || 06/01/2021 00:00 || Comments || Link || E-Mail|| [336071 views] Top|| File under: Commies
Economy
Eateries across the country are raising prices after soaring inflation sees ingredients costs DOUBLE in just one year
[Daily Mail, Where America Gets Its News] A perfect storm of rising oil costs, supply chain issues and labor shortages is driving some restaurants to put prices up


Alan Natkiel, owner of New Hampshire restaurant Georgia's Northside, said costs had spiked in the last 3 months, forcing him to put up prices


He said the cost of brisket has gone up 185%, chicken breast is up 70%, and fryer oil costs have doubled in the past three months


National chains such as IHOP and Applebee's say their costs have also shot up, and may be forced to pass that on to consumers


Inflation rose 4.2% in the last 12 months, its highest rate since 2008
I think I commented at the time that if there's $1.22 trillion in circulation, and you add another $1.9 trillion, that's 160 percent inflation by definition. It's a lesson Bob Mugabe never caught on to.
Posted by: Fred || 06/01/2021 00:00 || Comments || Link || E-Mail|| [336063 views] Top|| File under:
Big Tech, Chamber of Commerce, Outsourcing Industry Unite to Keep Foreign Workers in American Jobs
[Breitbart] The nation's biggest tech corporations joined forces with the United States Chamber of Commerce and the outsourcing industry to keep foreign visa-holders in American jobs even as about 16.4 million Americans remain jobless.

Executives with Google, Amazon, Apple, IBM, HP, the Chamber of Commerce, the Business Roundtable, the Microsoft Corporation, Twitter, Facebook CEO Mark Zuckerberg's FWD.us, Michael Bloomberg's New American Economy, and other corporations have filed an amicus brief in a lawsuit to ask a federal court to keep more than 90,000 foreign visa-holders in the U.S. workforce.

The lawsuit was first filed in 2015 by Save Jobs USA, a group of former American workers at Southern California Edison who had their jobs outsourced to foreign visa workers, to block the Obama administration from giving work permits to H-4 visa-holders who are the spouses of H-1B visa workers.

The outsourced American workers argue that the executive action by Obama wrongly gives the Department of Homeland Security (DHS) the authority to provide work permits to tens of thousands of H-4 visa holders. Congress, they argue, did not authorize such authority to DHS and thus, the agency does not have the authority to provide the work permits.

"There is no statutory authorization for an alien possessing an H-4 visa to work," Save Jobs USA's initial complaint states.
Posted by: Flaising Omeling6076 || 06/01/2021 00:00 || Comments || Link || E-Mail|| [336071 views] Top|| File under:
Europe
Ryanair flight made unscheduled landing in Berlin Sunday
From Sunday:


[DW] A Ryanair passenger plane flying between Ireland and Poland made an emergency landing in Berlin on Sunday, German police said.

HOW EVENTS UNFOLDED
The flight with 160 people on board was en route from Dublin to Krakow when it arrived at the Berlin-Brandenburg airport shortly after 8 p.m. (1800 UTC) on Sunday. It remained grounded at the airport into early Monday morning.

Germany's federal police arrived at the scene. They used detection dogs to inspect baggage before it was taken inside the airport.


More at the link





Said Russian military journalist Boris Rozhin:


According to the Irish Examiner, this is not the first forced landing of Ryanair flights in recent days. On May 29, a flight from Krakow to Dublin boarded in London after a note was found in the liner's toilet, which spoke of an explosive device on board.
Posted by: badanov || 06/01/2021 07:43 || Comments || Link || E-Mail|| [336065 views] Top|| File under:
Belgium Recalls Ambassador To South Korea After Wife Attacked Workers

[ZH] Belgium has recalled its ambassador to South Korea after his wife allegedly assaulted two employees of a shop in Seoul, an incident that elicited widespread public anger in South Korea.

According to the AP, the Belgian Embassy said Foreign Affairs Minister Sophie Wilmès had decided that it was in the best interest of bilateral relations to terminate Ambassador Peter Lescouhier's tenure as Belgium's ambassador to Seoul, a position he has held for three years. It's been said that he will depart this summer, but an exact date hasn't been released.

Although Lescouhier served his country with dedication, "the current situation doesn't allow him to further carry out his role in a serene way," the embassy said Monday. The Belgian government also waived diplomatic immunity for Lescouhier's wife, Xiang Xueqiu, to allow her to be investigated by the South Korean police. However, her immunity remains partially intact, protecting her from criminal trials or punishment.

Lescouhier issued an apology on behalf of his wife earlier this month, saying she "might have had her reasons to be angry at the way she was treated in that shop but committing physical violence is totally unacceptable." Xiang met privately with the two shop employees and apologized, the embassy added.

According to South Korean media, Xiang reacted angrily when a shop employee asked about the jacket she was wearing, suspecting that it might have been stolen. Security camera video captured her response, which included shoving and slapping an employee in the face and hitting another on the head.

In the wake of the incident, the video was leaked to the South Korean press and it prompted thousands of citizens to sign petitions to the presidential website calling for the wife of the ambassador to be expelled from the country. However, since SK is a signatory to the Vienna Convention, it grants diplomats and their families protections against criminal prosecution, although immunity can also be voluntarily waived.
Posted by: Clem || 06/01/2021 00:00 || Comments || Link || E-Mail|| [336063 views] Top|| File under:
Home Front: Politix
Florida Memorial Day flotilla and more
[MAIL] Former president Donald Trump and wife Melania paid tribute to Americans who have paid the 'supreme sacrifice' as millions marked Memorial Day across the country.

Trump posted a statement from Bedminster, New Jersey, honoring the fallen heroes 'who took their last breaths in defense of our Nation, our families, our citizens, and our sacred freedoms.'

Melania then posted a photo of a Star-Spangled banner at half-staff and wrote: 'Today we honor courageous fallen heroes who fought for our freedom!' The image, which the former first lady posted on Twitter, showed palm trees in the foreground, a likely indication that she was still at Mar-a-Lago.

Trump issued the statement under his familiar 'From the Office of Donald J. Trump logo.' Unlike Melania, he is currently under a ban by the Twitter platform.

The former first couple paid their respects as thousands of MAGA fans took to the water in Jupiter, Florida, for a boat parade.
Posted by: Besoeker || 06/01/2021 07:26 || Comments || Link || E-Mail|| [336062 views] Top|| File under:
International-UN-NGOs
NATO squares up to Russia: Britain's £3bn aircraft carrier HMS Queen Elizabeth leads war games with US and 9 other nations in Atlantic as they practise deploying to the Black Sea - days before Biden meets Putin
[Daily Mail, Where America Gets Its News]
HMS Queen Elizabeth joined by ships from Canada, Denmark, France, Germany, Italy, Spain, Turkey and U.S.


Exercise involves 19 warships and more than 5,000 troops in show of strength aimed at Black Sea region


Armada includes submarines, destroyers, frigates, as well as air support from RAF's brand new F-35 fighters


Nato force will carry out ground exercises in Black Sea region just days before Biden meets with Putin


Dominic Raab set to lash Putin's 'bad behaviour' later today, referencing Ukraine and backing of Belarus


Nato operation coincides with Big Lizzie's maiden voyage, a seven month haul through to the South China Sea


£3bn aircraft carrier's mission will see her visit 40 countries to put Britain on the world stage post-Brexit
Posted by: Skidmark || 06/01/2021 10:01 || Comments || Link || E-Mail|| [336067 views] Top|| File under:
Southeast Asia
Ukrainian ambassador in Bangkok is dying in a tourist resort in Thailand
[ASUMETECH] The Thai authorities said the state of health of the Ukrainian ambassador in Bangkok suddenly deteriorated rapidly and he died on Sunday while he was with his family in was a tourist spot.


"Try the sushi"


Governor Eckart Lessen told The Associated Press that Andrei Bechta, 44, had been pronounced dead on Leap Island in South Sutton County.

Police quoted his teenage son, who lived in the same hotel room, as saying that his father vomited and passed out early Sunday morning. He said he was fine before. According to the police, he suspects a heart attack.
More at the link

Says Donbass militiaman Yuri Yurov (From FSB reserve Colonel Igor Girkin's V Kontackte page:
"Who is cleaning up the former agents of influence of post-Maidan Ukraine?

When, two days ago, during a diving in the Red Sea (Egypt), the former head of the Foreign Intelligence Service of Ukraine Viktor Gvozd drowned under mysterious circumstances, I just noted this interesting fact to myself. In general, I do not like conspiracy theories, well, you never know generals drowning in the southern seas! Although the network doubts that it was an accident appeared a lot. Still - the main scout of the post-Maidan!

But today's strange death of the ambassador to Thailand (also in Myanmar and Laos), Andrei Beshta, was more interested. The Ukrainian diplomat was found dead on vacation on the Thai island of Lipa. The police version is a heart attack. Although his son, who was resting with the diplomat, reported that a few hours before his death he was sick, poisoning was suspected.
Posted by: badanov || 06/01/2021 00:00 || Comments || Link || E-Mail|| [336068 views] Top|| File under:
Who's in the News
39
[untagged]
5
Taliban
4
Govt of Iran
3
Islamic State
3
Antifa/BLM
3
Sublime Porte
2
Tin Hat Dictators, Presidents for Life, & Kleptocrats
2
Devout Moslems
1
Govt of Iran Proxies
1
Hamas
1
Houthis
1
Human Trafficking
1
Fulani Herdsmen (Boko Haram)
1
Ottoman Proxies
1
Commies
1
al-Shabaab (IS-Mozambique)
1
al-Nusra
Bookmark
E-Mail Me
The Classics
The O Club
Rantburg Store
The Bloids
The Never-ending Story
Thugburg
Gulf War I
The Way We Were
Bio
Merry-Go-Blog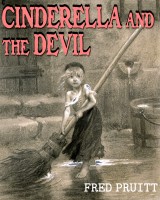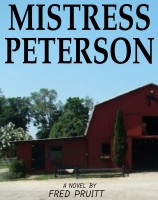 On Sale now!


A multi-volume chronology and reference guide set detailing three years of the Mexican Drug War between 2010 and 2012.

Rantburg.com and borderlandbeat.com correspondent and author Chris Covert presents his first non-fiction work detailing the drug and gang related violence in Mexico.

Chris gives us Mexican press dispatches of drug and gang war violence over three years, presented in a multi volume set intended to chronicle the death, violence and mayhem which has dominated Mexico for six years.
Click here for more information


Meet the Mods
In no particular order...


Steve White
Seafarious
tu3031
badanov
sherry
ryuge
GolfBravoUSMC
Bright Pebbles
trailing wife
Gloria
Fred
Besoeker
Glenmore
Frank G
3dc
Skidmark



Better than the average link...



Rantburg was assembled from recycled algorithms in the United States of America. No trees were destroyed in the production of this weblog. We did hurt some, though. Sorry.
3.231.217.107

Help keep the Burg running! Paypal: