Afghanistan
5 People Freed by Afghan Forces from Taliban Prison in Kunduz
[ToloNews] Afghan commandos freed five people from a Taliban

...Arabic for students...
prison in Kunduz city on Sunday night, the Ministry of Defense (MoD) said in a statement on Monday.

The operation was launched in Qush Tepa village in Kunduz city's District 4 on Sunday night, the statement said, adding that "12 Taliban were killed and eight others were arrested during the operation."

Taliban has not commented on the operation.

In the pas two weeks, the security forces have launched operations in Baghlan, Helmand


...an Afghan province populated mostly by Pashtuns, adjacent to Injun country in Pak Balochistan...


and Laghman
...Afghan province with a population of about 445,600, which is multi-ethnic and mostly a rural society. During the invasions of Alexander the Great, the area was known as Lampaka, wich is apparently Olde Macedonian for Laghman.The city of Mihtarlam serves as the bucolic capital of the province. The population is half Pashtun, the remainder Tadjik and Pashai. It had a repution for great wealth until it was conquered in the tenth century by Abu Mansur Sabuktigin.
He conquered it and set fire to the places in its vicinity which were inhabited by infidels, and demolishing the idol-temples, he established Islam in them, He marched and captured other cities and killed the polluted wretches, destroying the idolatrous and gratifying the Musulmans. After wounding and killing beyond all measure, his hands and those of his friends became cold in counting the value of the plundered property.
After that it was mostly notable for the production of dirt, rocks, and holy men...
provinces in which nearly 100 people including security force members were rescued by the Afghan commands.
Posted by: trailing wife || 06/01/2021 00:00 || Comments || Link || E-Mail|| [10795 views] Top|| File under: Taliban
4 People Wounded in Taliban Ambush in Parwan
[ToloNews] At least four people were

maimed

in a Taliban

...Arabic for students...
ambush on security force members in northern Parwan province on Sunday, provincial police chief Abdul Rouf Uruzgani said on Monday.

The incident happened in the Shenwari district. The Taliban attacked vehicles used by security force members, Uruzgani said.

"Two security force members and two civilians were

maimed

in the attack," he said, adding: "Two vehicles used by security force members were also destroyed in the attack."

The Taliban released footage of a damaged vehicle and claimed that two security force members were killed in the attack.
Posted by: trailing wife || 06/01/2021 00:00 || Comments || Link || E-Mail|| [10794 views] Top|| File under: Taliban
700 Attacks Launched on Lashkargah in 3 Weeks: ANA Commander
[ToloNews] The Taliban

...Arabic for students...
has conducted roughly 700 attacks on the city of Lashkargah in the southern province of Helmand


...an Afghan province populated mostly by Pashtuns, adjacent to Injun country in Pak Balochistan...


over the last three weeks, an army commander said, adding that the group was "helped by al-

Qaeda gunnies

" in their attacks on the southern city.

The 215 Maiwand Corps Commander, Gen. Sami Sadat, said that nearly '30 al-

Qaeda gunnies

' were killed in Afghan force operations that were conducted in response to the Taliban attacks and that the military has gathered evidence of their identities along with other documents.

The attacks were mostly focused on Lashkargah City's District 10 and District 3 — on the outskirts of the city — and parts of these two areas temporarily fell to the Taliban.

"Al-

Qaeda gunnies

have fought against our troops on the frontlines. At least 30 of them have been killed in the

festivities

in the last three weeks," Gen. Sadat said.

Helmand officials said that at least 4,500 families were displaced during the

festivities

and sought shelter in other parts of Lashkargah.

"We have pushed the enemies back from the city and we are pursuing them to take more (territory) back," said Hedayat Rasuli, a battalion commander for the border forces.

"The enemy is beyond those walls. They are seen there sometimes," said Ebadullah, a police soldier.
Posted by: trailing wife || 06/01/2021 00:00 || Comments || Link || E-Mail|| [10794 views] Top|| File under: Taliban
Car Bomber, Gunmen Attack Police HQ in Baghlan
[ToloNews] A

boom-mobile

exploded

in front of the police headquarters in Baghlan-e-Markazi district in the northern province of Baghlan at around 6:30 p.m. on Monday evening, security officials confirmed, saying that a Humvee laden with explosives was used in the attack.

A security official who did not wish to be named said

the earth-shattering kaboom

has caused casualties.

Other sources said that the district police chief and some

coppers

have been

maimed

in the attack.

According to sources say the attack has been followed by a

shootout

and attackers have entered the compound.

Some civilian houses have also been damaged in the attack, local sources said.

The special army forces have arrived at the scene, according to Farid Sayed Khili, an army commander in the province.

Baghlan has been faced with heavy

festivities

between government forces and the Taliban
...Arabic for students...
over the last four weeks. Baghlan-e-Markazi has witnessed most of the

festivities

during this time.

[PUBLISH.TWITTER]
Posted by: trailing wife || 06/01/2021 00:00 || Comments || Link || E-Mail|| [10796 views] Top|| File under: Taliban
Africa Subsaharan
Turkish agents snatch nephew of Erdogan foe in Kenya
[IsraelTimes] Selahaddin Gulen brought to The Sick Man of Europe Turkey


...the decaying remnant of the Ottoman Empire...


after being captured overseas; his uncle, US-based

holy man

Fethullah Gülen


... a Turkish preacher living in Pennsylvania whom the current govt of Turkey considers responsible for all the ills afflicting Turkey and possibly the entire world. Gülen and Erdogan used to be really good friends, but only one of them could be sultan, and Gülen lost...


, is accused by Erdogan of

criminal mastermind

ing failed coup in 2016

Ottoman Turkish spies have snatched in Kenya a nephew of a longtime foe of President His Enormity, Sultan Recep Tayyip Erdogan the First

...Turkey's version of Mohammed Morsi but they voted him back in so they deserve him. It's a sin, a shame, and a felony to insult the president of Turkey. In Anatolia did Recep Bey a stately Presidential Palace decree, that has 1100 rooms. That's 968 more than there are in the White House, 400 more than in Versailles, and 325 more than Buckingham Palace, so you know who's really most important...
and have brought him back to Turkey, media and family said on Monday.

Ankara accuses US-based

Moslem

preacher Fethullah Gulen of

criminal mastermind

ing a failed coup in 2016 that left hundreds dead and thousands more injured. Since 2016, Turkey has arrested tens of thousands of people suspected to have links to Gulen.

Ottoman Turkish state news agency Anadolu reported that Selahaddin Gulen was brought back to Turkey by agents from Turkey's National Intelligence Organization (MIT), quoting unnamed security sources, but did not say where he had been arrested.

In a video posted on social media on May 20, Selahaddin's wife confirmed that the couple lived in Kenya and that she had not heard from her husband, who taught at a school in Nairobi, since May 3.

Individuals and media linked to Gulen's movement said on social media that Selahaddin had been "kidnapped" in Kenya, as they launched a campaign calling for his release.

Selahaddin Gulen is accused of belonging to the "FETO terrorist organization," the description used by Ankara for Fethullah Gulen's movement.

"We will soon announce the capture of a very important FETO member. He is in our hands," Erdogan said on May 19, a likely reference to Selahaddin Gulen.

The preacher, who lives in Pennsylvania, insists that he is the head of a peaceful network of charities and companies, and denies any links to the 2016 coup bid.

But Erdogan, who once was allied with Gulen, describes him today as the leader of a "terrorist" group which seeks to infiltrate and overthrow his government.

Since the failed coup, Turkey has "repatriated" dozens of people accused of belonging to Gulen's network, regardless of the repercussions such actions may cause abroad.

The kidnapping of six Ottoman Turkish nationals in Kosovo by MIT agents in 2018 sparked a political crisis in the Balkan country, leading to the sacking of its interior minister and intelligence chief.

Ankara has also put pressure on many countries, especially in the Balkans, Central Asia and Africa, to close schools linked to the "Gulenist" movement.

Kenya refused in 2016 to close six establishments despite Ankara's insistence.

It was not immediately clear whether Selahaddin Gulen was seized with the agreement of the Kenyan authorities.

In 1999, Ottoman Turkish services arrested the leader of the outlawed Kurdistan Workers' Party (PKK), Abdullah Ocalan, in Kenya. Ocalan remains imprisoned in Turkey.

The PKK has waged an insurgency against Turkey since 1984 and is blacklisted by Ankara's Western allies.

The raids continue against alleged Gulen members, with almost daily police operations to arrest suspects across the country.

Since 2016, more than 140,000 public sector workers including teachers and judges have also been sacked or suspended over suspected Gulen ties.
Posted by: trailing wife || 06/01/2021 00:00 || Comments || Link || E-Mail|| [10794 views] Top|| File under: Sublime Porte
At least 39 dead in two attacks in eastern DR Congo
[AlAhram] At least 39 people have been killed in two new attacks in the eastern Democratic Republic of the Congo

...formerly the Congo Free State, Belgian Congo, Zaire, and who knows what else, not to be confused with the Brazzaville Congo aka Republic of Congo, which is much smaller and much more (for Africa) stable. DRC gave the world Patrice Lumumba and Joseph Mobutu, followed by years of tedious civil war. Its principle industry seems to be the production of corpses. With a population of about 74 million it has lots of raw material...
, monitors said Monday, as a local official blamed a notorious group linked to the Islamic State
...formerly ISIS or ISIL, depending on your preference. Before that they were al-Qaeda in Iraq, as shaped by Abu Musab Zarqawi. They're really very devout, committing every atrocity they can find in the Koran and inventing a few more. They fling Allah around with every other sentence, but to hear western pols talk they're not really Moslems....
group.

"At least 20

non-combatants were killed

overnight in the village of Boga and at least 19 in the village of Tchabi," in Irumu territory in Ituri province, the Kivu Security Tracker (KST) group said.

A local civil society leader attributed the attacks to the Allied Democratic Forces

...the ADF is one of several murderous Moslem groups in NE Congo. In 2019 the U.S. Treasury Department imposed sanctions on them for the usual reasons. They don't appear to be affiliated with al-Qaeda or Islamic State, though ISIS claims their work from time to time — they just like killing infidels...
(ADF) -- a historically Ugandan Islamist group blamed for a string of massacres in the past 18 months.

Two local officials reached in Boga by AFP said the assailants attacked a camp for displaced people. They said 36 bodies had been found so far in Boga, a figure that had yet to be independently confirmed.

The two villages are located about 10 kilometres (six miles) apart on the border between North Kivu province and Ituri, an area that has long had a reputation for ADF attacks and ethnic friction.

The KST, a respected NGO that monitors violence in eastern DRC, said the wife of a traditional leader in Benyali-Tchabi had been killed in the attack on Tchabi.

The ADF is the deadliest of an estimated 122 armed militias that roam the mineral-rich east of the DRC, many of them a legacy of two regional wars that ran from 1996 to 2003.

As of Friday, the KST estimated that at least 1,228 civilians have been killed in Beni territory of North Kivu alone since November 2019, when DRC forces launched a crackdown, splintering the ADF into smaller groups.

The latest deaths brought the toll from ADF-suspected killings to at least 78 in six days. Three other attacks since last Tuesday have claimed 39 lives.

On March 11, the United States said the ADF was linked to the Islamic State group (IS), which is also known by the acronym ISIS. The ADF was called ISIS-DRC, or Madina at Tauheed Wau Mujahedeen.

DRC President Felix Tshisekedi on May 6 proclaimed a 30-day "state of siege" in North Kivu and Ituri in a bid to curb bloodshed by the ADF.

Under the move, military and

coppers

have taken over from civilian authorities.
Posted by: trailing wife || 06/01/2021 00:00 || Comments || Link || E-Mail|| [10805 views] Top|| File under: Devout Moslems
Attacks On Nigerian Police Officers Continue - 12 Killed in Past Two Weeks
[PUBLISH.TWITTER]

Over three dozen

coppers

have been killed in the past two months in

assassination

s on

coppers

and facilities. The attacks have occurred mainly in the South-east and South-south regions of Nigeria.

The police and other security agencies have blamed the attacks on IPOB,


...the Indigenous People of Biafra (IPOB) is a Biafran separatist organization in Nigeria. Supporters of IPOB are exclusively Igbo...

an outlawed secessionist group, and its security network, ESN. The group has, however, denied any involvement.

Dozens of suspected members of the ESN have been killed or arrested as security agencies move to quell the attacks. The Nigerian Army last week announced that its officials had arrested another top ESN official.

To prevent further attacks and restore peace in the South-east and South-south regions, the acting inspector general of police, Usman Alkali, last week launched a new outfit 'Operation Restore Peace' in the two regions.

The Indigenous People of Biafra (IPOB) is a Biafran separatist organization in Nigeria. Supporters of IPOB are exclusively Igbo
Posted by: Fred || 06/01/2021 00:00 || Comments || Link || E-Mail|| [10795 views] Top|| File under:
Arabia
More footage on Yemen army looting of Soddy positions in Jizan
NSFW





The Yemeni army and the fighters from the Popular Committees have released new videos of a major operation carried out on May 28 against Saudi forces and Riyadh's mercenaries.

Yemen's Arabic-language al-Masirah television, quoting military sources, reported on Monday that in the operation sensitive targets across the three strategic mountainous areas of Jabal al-Dud, al-Ramih and Jahfan in the southern Saudi region of Jizan had been hit.

More than 70 mercenaries were killed, the report said. At least 32 armored vehicles were also damaged.


More at the ink including videos and photos
Posted by: badanov || 06/01/2021 07:38 || Comments || Link || E-Mail|| [10795 views] Top|| File under: Houthis
Home Front: WoT
Man, 28, arrested for 'planning terror attack mass shooting at Texas Walmart': Cops find guns, ammunition, white supremacist paraphernalia at his home
[Daily Mail, where America gets its news]
Coleman Thomas Blevins, 28, has been arrested after authorities said he had plans to carry out a mass shooting at a Walmart


Blevins made a specific threat which led to his arrest


His home was searched and deputies seized firearms, ammunition, electronic evidence, concentrated THC, and radical ideology paraphernalia including books and neo-Nazi, Confederate and a Saudi Arabian flag


Blevins is being held at the Kerr County Jail on a $250,000 bond
Posted by: Skidmark || 06/01/2021 00:00 || Comments || Link || E-Mail|| [10795 views] Top|| File under:
Iraq
Iraqi army implements a new military plan
[EN.ALGHADEERTV.NET] The Iraqi Army moved on Monday the 5th division soldiers from Diyala to al-Anbar Governorate.

A security source said that the Iraqi Ministry of Defense issued a decision to move the 5th Division of the Iraqi Army to al-Anbar Governorate, as part of a new military deployment plan.

It is noteworthy that the 5th Division of the Iraqi Army has been stationed in the Diyala sector since 2006.
Posted by: Fred || 06/01/2021 00:00 || Comments || Link || E-Mail|| [10793 views] Top|| File under: Islamic State
Iraqi Security Forces thwarted Rocket attack on Al-Harir base in Erbil: report
[EN.ALGHADEERTV.NET] Iraqi sources reported that security forces thwarted the operation of an

gang

that intended to target the al-Harir base in Erbil with a rocket.

Security and military forces on Monday thwarted an

gang

rocket attack on the al-Harir base in Erbil province in Iraqi Kurdistan Region.

Security sources said the attack was intended to target the al-Harir base in Erbil, where US troops are based.

In this regard, the Iraqi Security Information Headquarters issued a statement announcing that, according to accurate reports, five Grad rockets


...Soviet-developed 122-mm rockets, usually launched from trucks. Newer versions are reported to have a range of up to 30 km....


were ready to target and fire at the al-Harir base, which the security forces had discovered the place before launching the rocket attack.

The rocket attack was to be carried out from the village of Hisar in the Kupri district around Kirkuk province.

Meanwhile,
...back at the

shootout

, Butch clutched at his other shoulder......
an Iraqi military official said this morning that the moves of

gang

s were monitored by UAVs and that security forces were sent to the site to thwart the rocket attack.
Posted by: Fred || 06/01/2021 00:00 || Comments || Link || E-Mail|| [10794 views] Top|| File under: Govt of Iran Proxies
Israel-Palestine-Jordan
2 Palestinians charged with terrorism for rock attack that injured baby
[IsraelTimes] Indictment accuses East Jerusalem suspects of assailing a car carrying a Jewish family due to 'nationalistic-ideological and racist motive'

Prosecutors on Monday filed terror charges against two Paleostinian men for throwing rocks at a car during

festivities

in Jerusalem earlier this month, lightly injuring a 7-month-old Jewish baby, who was struck in the head.

The suspects, residents of East Jerusalem's A-Tur neighborhood ages 18 and 20, were indicted on suspicion of a terrorist act of aggravated sabotage, a terrorist act of throwing a rock at a vehicle, and intentionally damaging a car for racist motives.

Police announced the arrest of the two last week and prosecutors requested they remain

in jug

until the end of the legal proceedings.

According to the indictment, the baby was in the car with her parents as they drove from the Mount of Olives to Mount Scopus on the morning of May 10, when the father had to slow down while driving through A-Tur due to traffic.

The family was spotted by the suspects, who the indictment alleges then pelted the car with rocks "out of a nationalistic-ideological and racist motive."

The rocks broke the windshield and one of them struck the baby in the head.

The incident occurred on Jerusalem Day, when major

festivities

erupted between Paleostinian rioters and police on the Temple Mount amid escalating Israeli-Paleostinian tensions over the city. Later that day, the Gazoo
...Hellhole adjunct to Israel and Egypt's Sinai Peninsula, inhabited by Gazooks. The place was acquired in the wake of the 1967 War and then presented to Paleostinian control in 2006 by Ariel Sharon, who had entered his dotage. It is currently ruled with an iron fist by Hamaswith about the living conditions you'd expect. It periodically attacks the Hated Zionist Entity whenever Iran needs a ruckus created or the hard boyz get bored, getting thumped by the IDF in return. The ruling turbans then wave the bloody shirt and holler loudly about oppression and disproportionate response...
-ruling

Hamas, a contraction of the Arabic words for "frothing at the mouth",

terror group fired volleys of rockets toward Jerusalem and elsewhere in Israel, touching off 11 days of hostilities in the coastal enclave and days of rioting in ethnically mixed localities in Israel.
Posted by: trailing wife || 06/01/2021 00:00 || Comments || Link || E-Mail|| [10795 views] Top|| File under:
Who's in the News
39
[untagged]
5
Taliban
4
Govt of Iran
3
Islamic State
3
Sublime Porte
3
Antifa/BLM
2
Tin Hat Dictators, Presidents for Life, & Kleptocrats
2
Devout Moslems
1
al-Nusra
1
Human Trafficking
1
Govt of Iran Proxies
1
Hamas
1
Houthis
1
Fulani Herdsmen (Boko Haram)
1
Ottoman Proxies
1
al-Shabaab (IS-Mozambique)
1
Commies
Bookmark
E-Mail Me
The Classics
The O Club
Rantburg Store
The Bloids
The Never-ending Story
Thugburg
Gulf War I
The Way We Were
Bio
Merry-Go-Blog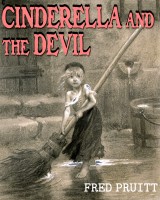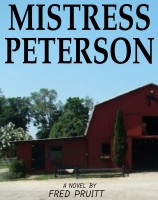 On Sale now!


A multi-volume chronology and reference guide set detailing three years of the Mexican Drug War between 2010 and 2012.

Rantburg.com and borderlandbeat.com correspondent and author Chris Covert presents his first non-fiction work detailing the drug and gang related violence in Mexico.

Chris gives us Mexican press dispatches of drug and gang war violence over three years, presented in a multi volume set intended to chronicle the death, violence and mayhem which has dominated Mexico for six years.
Click here for more information


Meet the Mods
In no particular order...


Steve White
Seafarious
tu3031
badanov
sherry
ryuge
GolfBravoUSMC
Bright Pebbles
trailing wife
Gloria
Fred
Besoeker
Glenmore
Frank G
3dc
Skidmark



Better than the average link...



Rantburg was assembled from recycled algorithms in the United States of America. No trees were destroyed in the production of this weblog. We did hurt some, though. Sorry.
3.236.65.63

Help keep the Burg running! Paypal: